CapeCodFD.com
On The Road Feature
NEW JERSEY BRUSH TRUCKS
November 2015
[ Home ] [ Features ] [ NJ-DE-TRIP Feature ]

Photos by Britt Crosby November 2015
"New Jersey Brush Trucks"
The New Jersey Forest Fire Service has a long history of battling brush and
forest fires in the rural pine barren forested central areas of the state.
Much like southeastern Massachusetts and Long Island, NY, New Jersey
has some very significant forest fire history and potential.
The New Jersey style brush trucks are typically modified pickup type
vehicles with pumps and a couple hundred gallons of water and some
light bar work to provide protection for the vehicle. These have evolved
over the years from the Dodge Power Wagons and similar vehicles of
the past. There are also larger military style chassis trucks and a variety
of dozers, plows used to cut fire lines, and air support units.
New Jersey has a system of fire towers for spotters to watch over
the woods and spot smoke during the incipient phases of fires.
The following photos were from a previously posted
ON THE ROAD feature from November 2015.
SEE ORIGINAL ON THE ROAD NJ-DE FEATURE

ALSO CHECK OUT THE LONG ISLAND STUMP JUMPERS
We cut across the middle of New Jersey to get back out towards the eastern shore.
Along the way our curiosity about the New Jersey Forest Fire Service led us to
one of the central control points for the state's forest fire division.
Located near the intersection of Route 70 and Route 72 is the Brendan Byrne Park
where much apparatus is stored and repaired.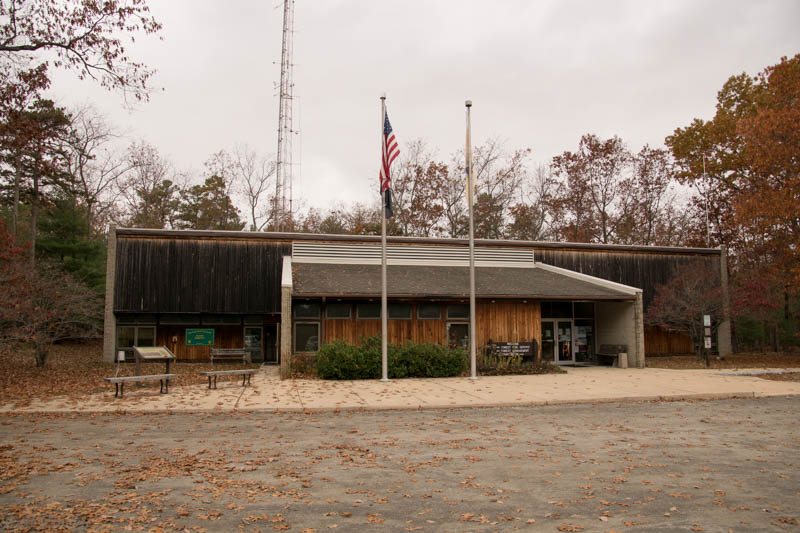 New Jersey has hundreds of thousands of acres of forest lands known as pine barrens
which occupy much of central New Jersey and present unique fire problems.
A large fleet of state owned fire apparatus are maintained in addition to local
community apparatus to battle fires in the area. We got a great tour of the facilities
and some of the New Jersey style forestry trucks.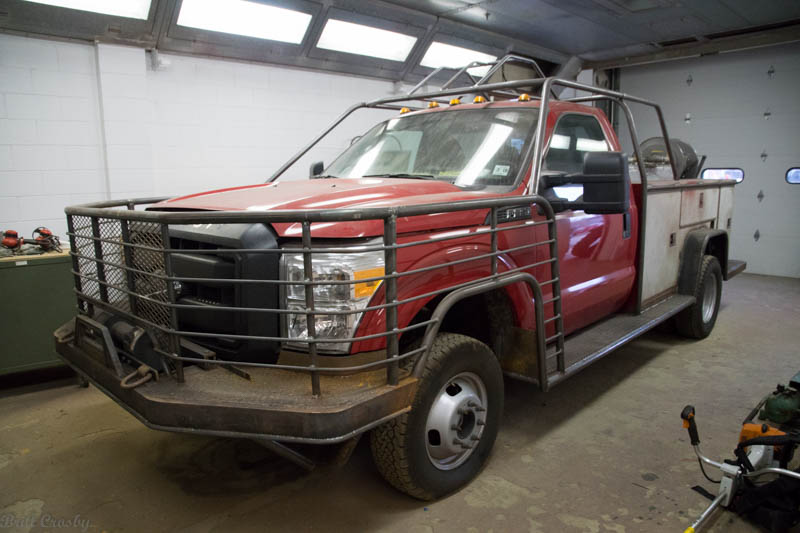 A new truck being built.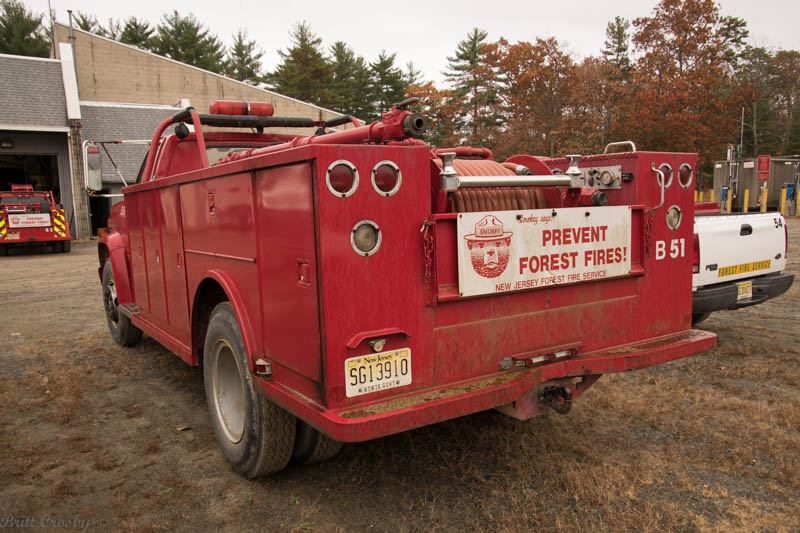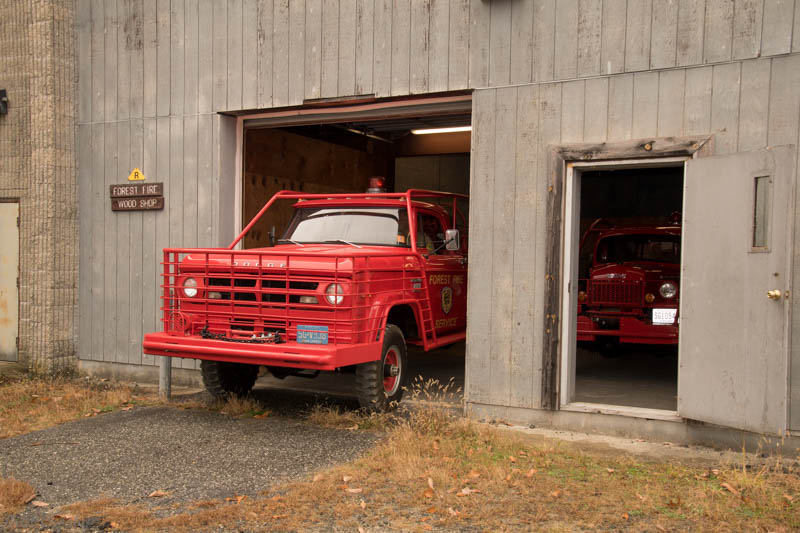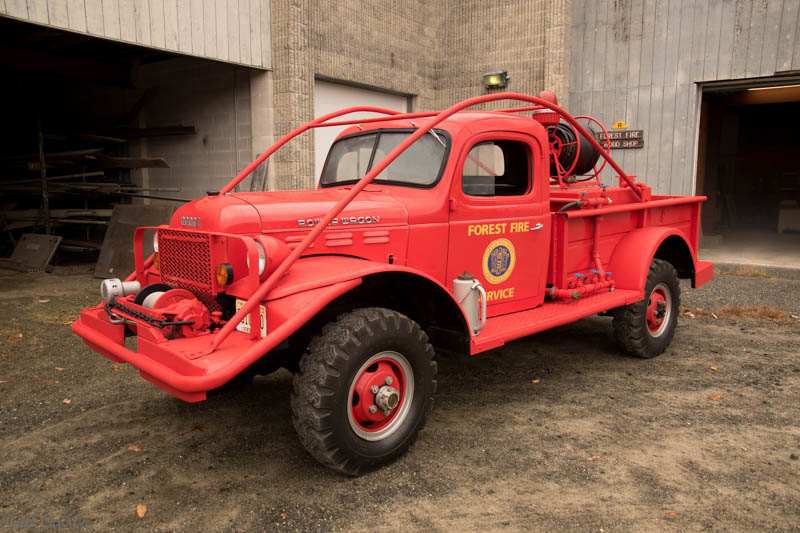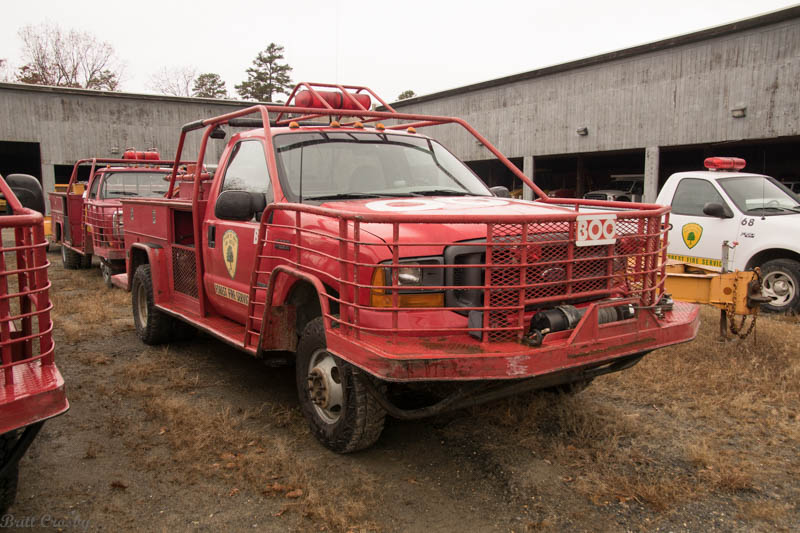 Back in the "bone yard" are a number of former apparatus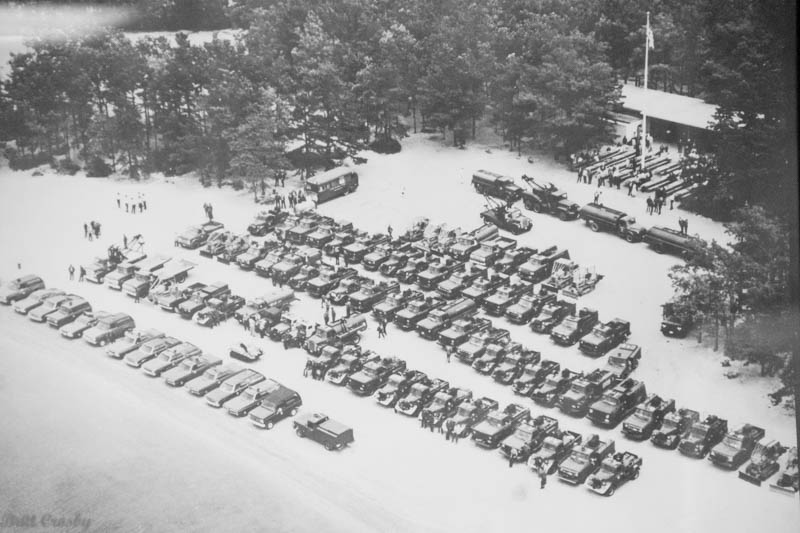 A photo of all the state apparatus during the 60's or 70's on the office wall.
CapeCodFD.com
2015