REMEMBERING
WEST BARNSTABLE FIRE CHIEF
JOHN PALMER JENKINS
Passed away September 27, 2022
Posted Oct 5, 2022 - Updated Oct 12, 2022
JOHN PALMER JENKINS
CAR 291

Retired West Barnstable Fire Chief John Palmer Jenkins passed away
on September 27, 2022 at age 77.
JOINED THE FIRE DEPARTMENT 1962
Chief Jenkins joined the West Barnstable Fire Department in 1962
at age 16. He routinely rode his bicycle to the fire station as a teenager
whenever the fire whistle blew.
AIR FORCE
After graduating Barnstable High School, he joined the United States
Air Force serving as a Fire Protection Specialist until honorable discharge
in 1970.
FIRE CHIEF 1973
In 1973, at age 27, he was elected West Barnstable Fire Chief.
He would go on to serve as Fire Chief for 32 until his retirement
in 2005. He served more than 43 total years in West Barnstable.
"JPJ" loved everything about the fire service and was an active
leader in many aspects of the fire service in Barnstable County
and beyond.
FIRST AMBULANCE
Early on as Chief he bought the first West Barnstable ambulance,
a used Cadillac from Cotuit.
DISPATCH
He served as a part time dispatcher for the Barnstable
Sheriff's Department at "The Shack" in Barnstable
for some time.
BINGO
He held weekly BINGO at the Barnstable-West Barnstable
Elementary School for many years, providing funds to do
many of the extra things that would have been impossible
for taxpayers to fund for years.
BRUSH
He became the Forest Fire Warden in Barnstable and was
always an active member of the Cape Cod Firefighters &
Foresters Association. He would often be found at the
command post at the big brush fires across the Cape.
His donning of a yellow jump suit to protect his uniform
helped him earn the fun title of "Johnny Jumpsuit."
FIRST ALS IN THE STATE
He was a strong leader helping bring Advance Life Support EMS
and Paramedics to Cape Cod with the establishment of the Cape
& Islands EMS System and Barnstable CMED.
It was the first ALS system in Massachusetts.
MUTUAL AID AND MORE
In addition, he led the Barnstable County Fire Chiefs as
the Mutual Aid System, Communications system, Incident
Command System, and much more helped Cape Cod
lead the way across the state and beyond.
CAPE COD MUSTERS
During the mid 1970's, he helped lead the way, creating the
Cape Cod Fire Department's Annual Firefighter's Muster that
brought fun, competition, training, fire prevention, and life long friendships
to hundreds of firefighters and the public who turned out to watch
the Musters for years.
BUILT THE FIRE STATION
During his tenure, he helped West Barnstable grow from
a single fire engine and a County brush breaker running out
of a small 2 bay fire station, to a modern fleet of fire and rescue
apparatus running out of a modern new fire station in the 1980s.
THE CHEF
JPJ loved hospitality and hosted many events at the station
and elsewhere over the years. In addition to his Chief Hat,
he loved wearing a Chef hat. He frequently catered meals for meetings,
training, and other events across the Cape.
JOHN'S DOGS
For years he operated the John's Dog's truck
serving Chowder, hot dogs, and much more at the
Hyannis waterfront and many other places.
PIERCE SALESMAN
For about 40 years, he also served as a salesman for Pierce
Fire Apparatus, helping design and deliver many fire apparatus
to Cape Cod and beyond.
THE VOICE
John also loved to sing and had a powerful voice.
His patriotic singing of the National Anthem and other songs
were often called upon and enjoyed by all.
THE MAN
His Duty, Commitment, Knowledge, Sense of Humor, Leadership,
Friendship, and Love for All will always be remembered.
We will ALL miss him, but will NEVER FORGET all he did
for West Barnstable, Cape Cod, and far beyond.
REST IN PEACE CHIEF.

ALSO SEE
WBFD REMEMBERING CHIEF JOHN P JENKINS
PASSED AWAY SEPT 27, 2022
WBFD WAKE FOR JOHN P JENKINS OCT 7, 2022
WBFD FUNERAL FOR JOHN P JENKINS OCT 8, 2022


September 28, 2022
Chief Jenkins Has Passed:
The West Barnstable Fire Department regrets to announce the passing of Fire Chief John P. Jenkins - Retired - on September 27, 2022 at age 77.
John served as West Barnstable's Fire Chief for 32 years from 1973 to 2005. He was first elected fire chief at the age of 27. John loved West Barnstable and the West Barnstable Fire Department. John was born to be a firefighter and fire chief, having ridden his bicycle to fires as a teenager, joining the WBFD in 1962. His chicken coop on Parker Road served as WBFD's Fire Station No.2 for about two decades, until he oversaw the building of our current fire station in 1988.
In the 1970s and 1980s, Chief Jenkins ws well known for his calling of the BINGO numbers at the weekly WB Firefighter's Bingo Fundraiser at the BWB Elementary School. Additionally, he served as the Town of Barnstable Forest Fire Warden, was a salesman for Pierce Fire Apparatus, and was famous for his Hot Dog Truck, "John's Dogs", - he made great clam chowder and hot dogs. The passing of John is a great loss to the entire West Barnstable Community.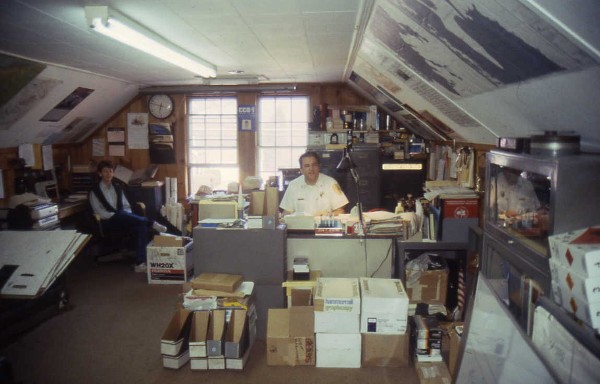 Chief John Jenkins in his office, upstairs at the old Station.
c. 1980's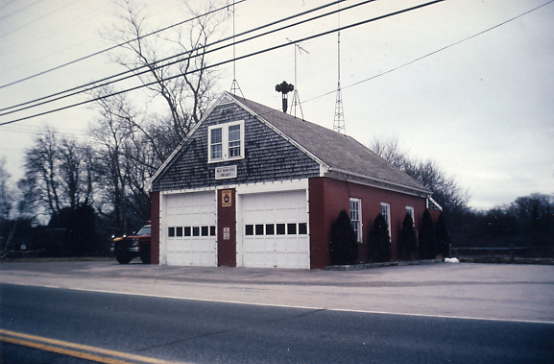 Old West Barnstable Fire Station
The WBFD "Station 2" Jenkins' Chicken Coop.
Housed several apparatus that had no other place to be
until a new station could be built.
The 1956 Ford/Bean pumper 292 and 1958 County brush breaker C-14
when Chief Jenkins started.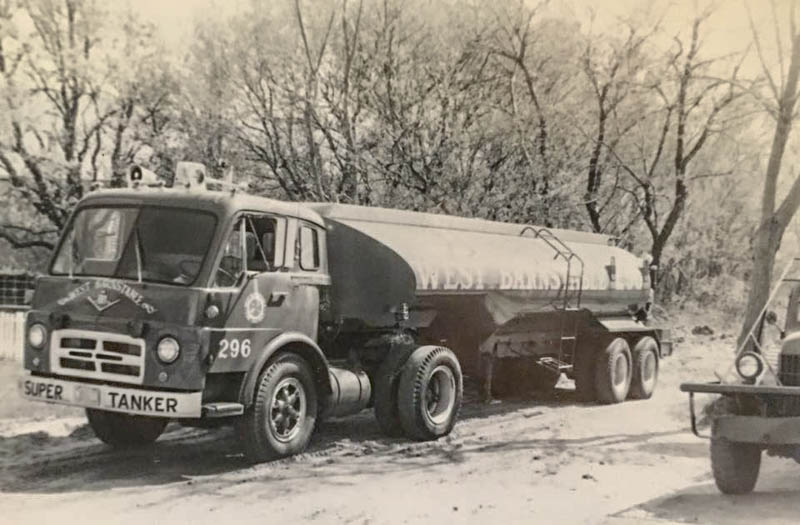 One of Chief Jenkins' first purchases was the "Super Tanker" 296
in 1973.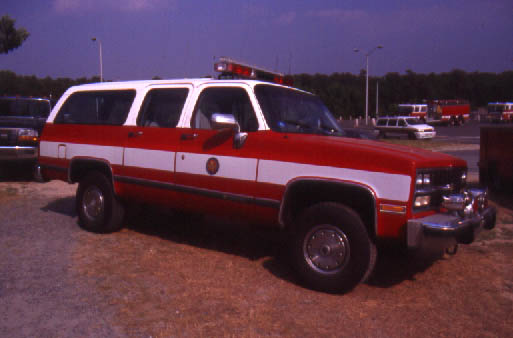 Chief Jenkins bought his own cars over the years
Car 291
1979 International/Pierce Engine 294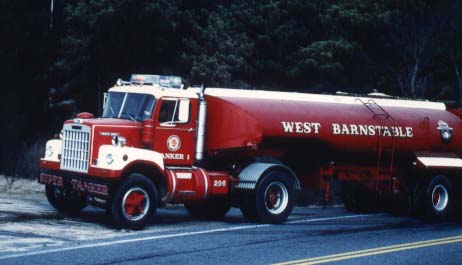 Upgraded tractor for Tanker 296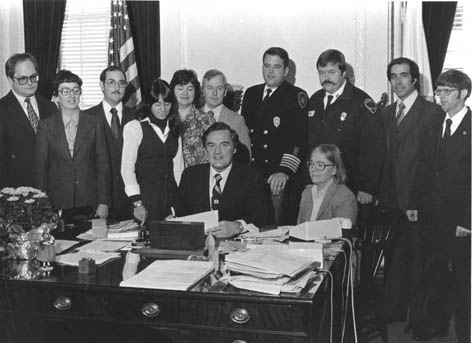 Chief Jenkins and others from the Cape at the State House
c. 1979.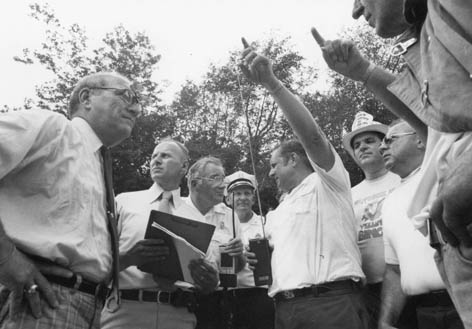 Chief Jenkins and other Chiefs at the Sandwich
power plant Tank Farm Fire on "Torrid Tuesday"
in August 1980.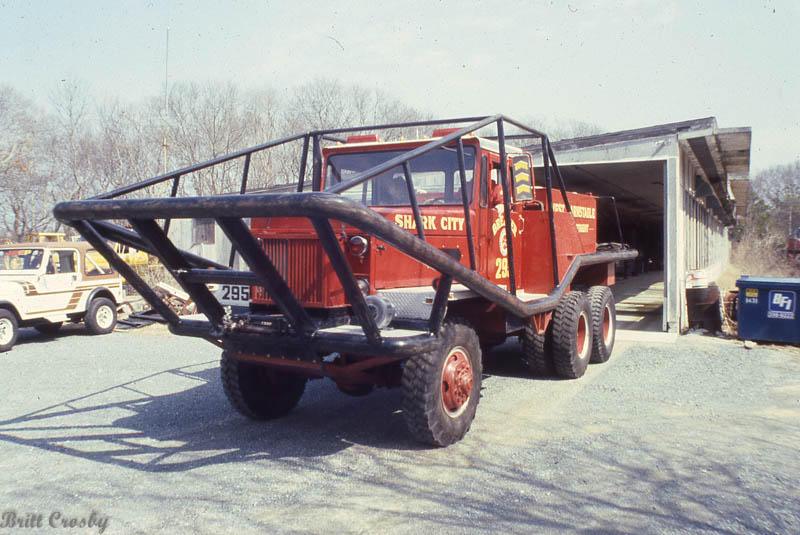 New West Barnstable Brush Breaker 195 in 1982.
New Engine-Tanker 296 in 1985
West Barnstable built a new fire station in 1988.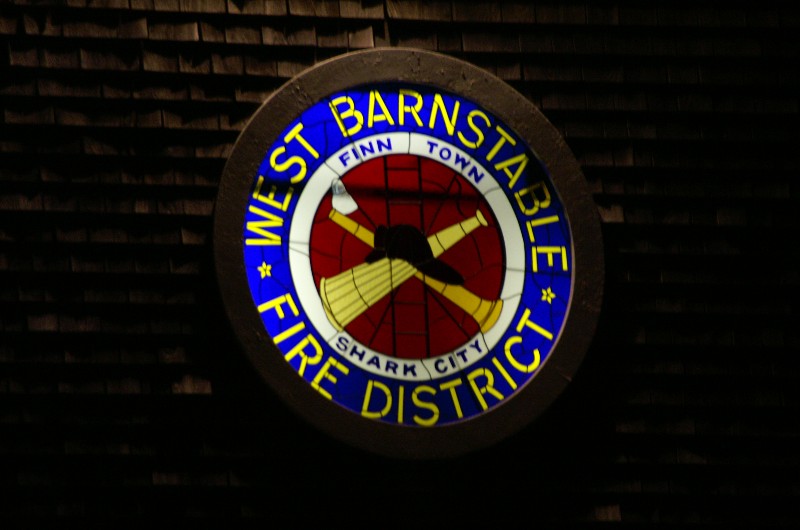 Chief Jenkins donated the stained glass window in the station.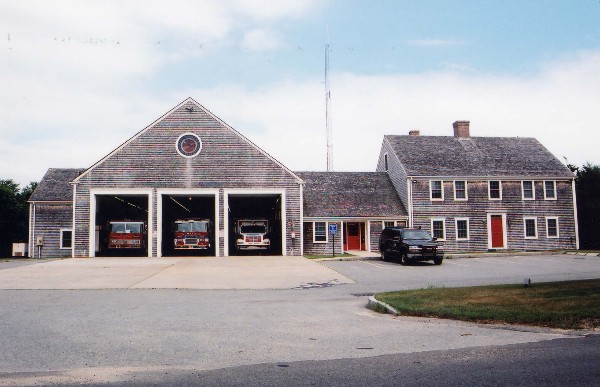 The house "John Built"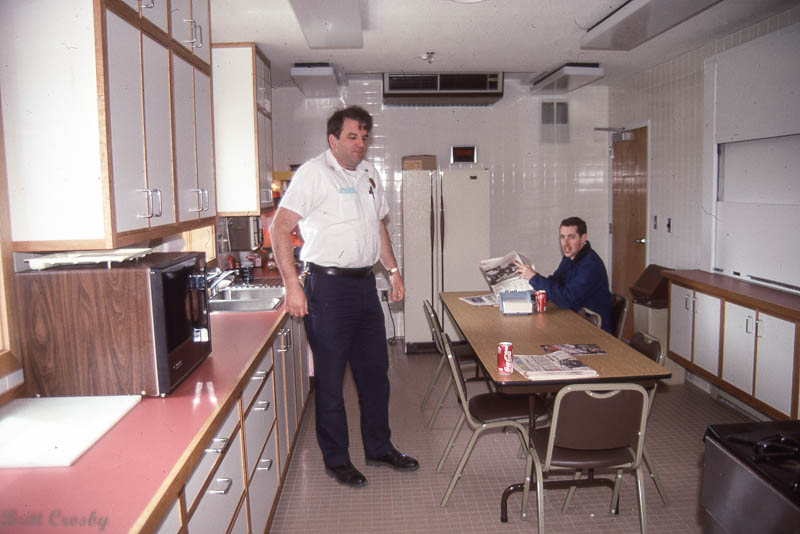 John Jenkins and Jeff Fournier in the kitchen at the new station
May 1989
Barnstable Forest Fire Department Warden John Jenkins
at an Otis fire 1980s.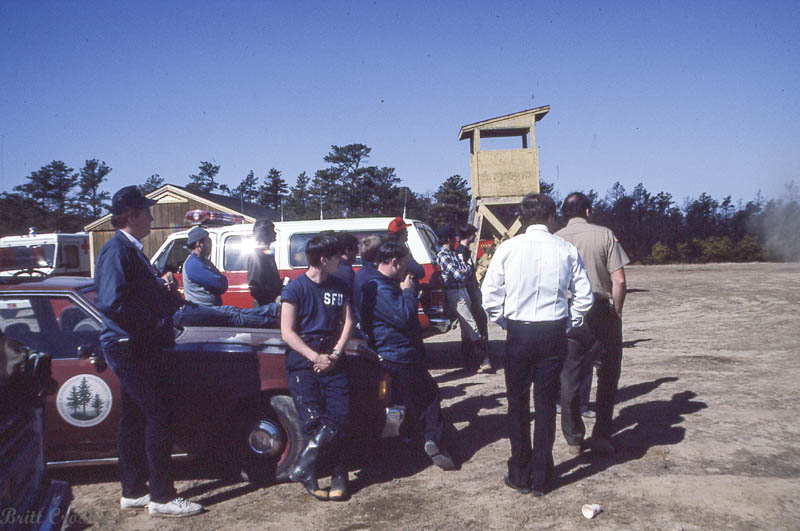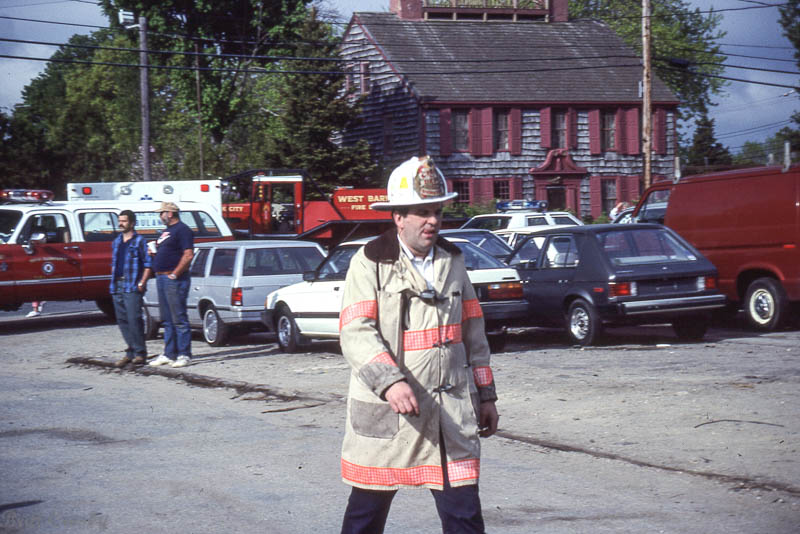 "291 on location"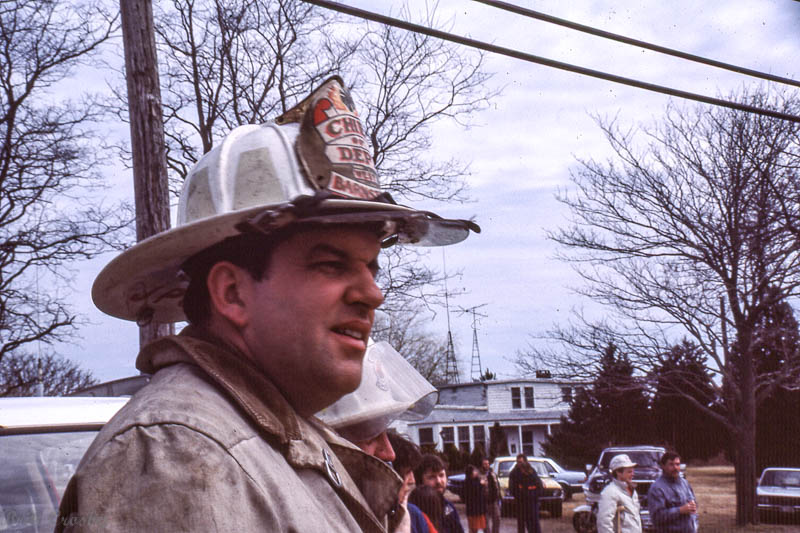 January 1988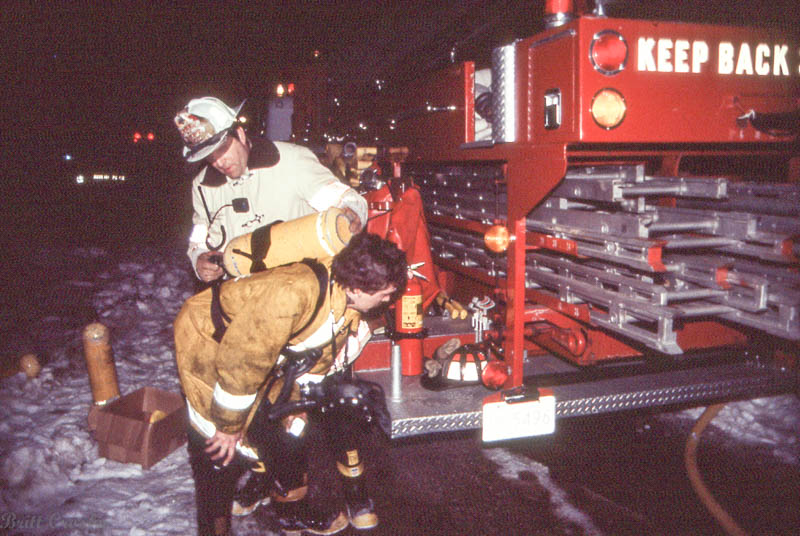 West Barnstable crew at Cotuit burn drill Feb 1991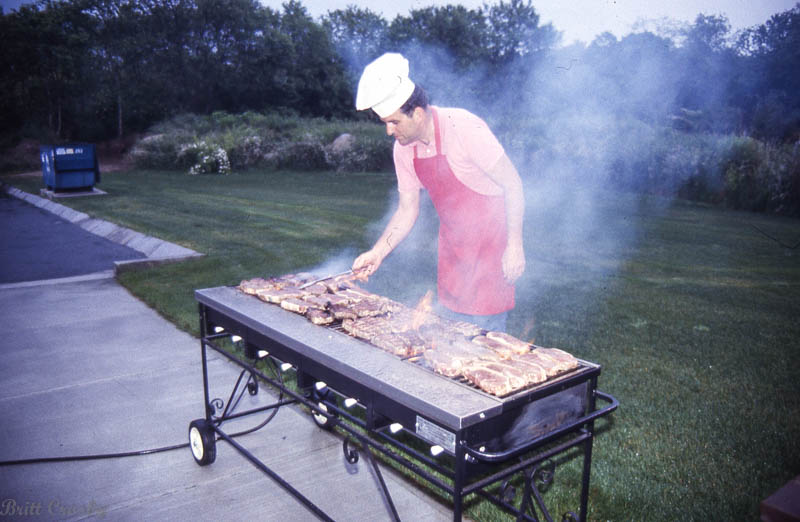 Chef Jenkins - Hosting Cape Cod Foresters at West Barnstable
June 1992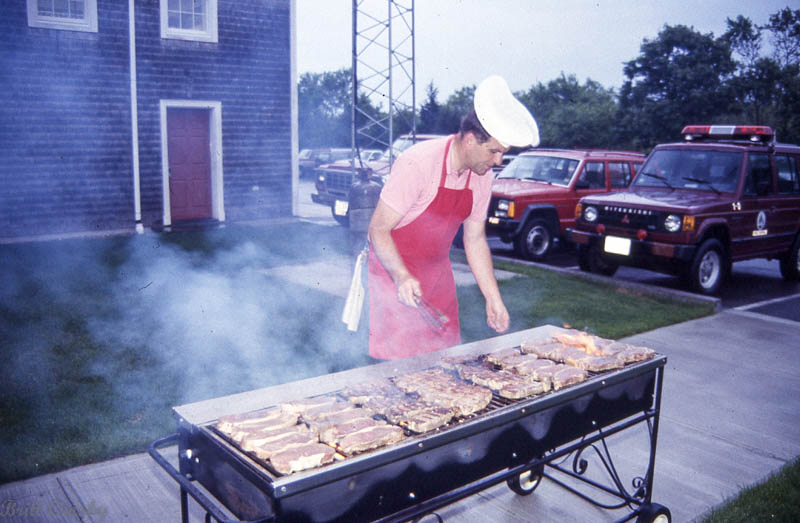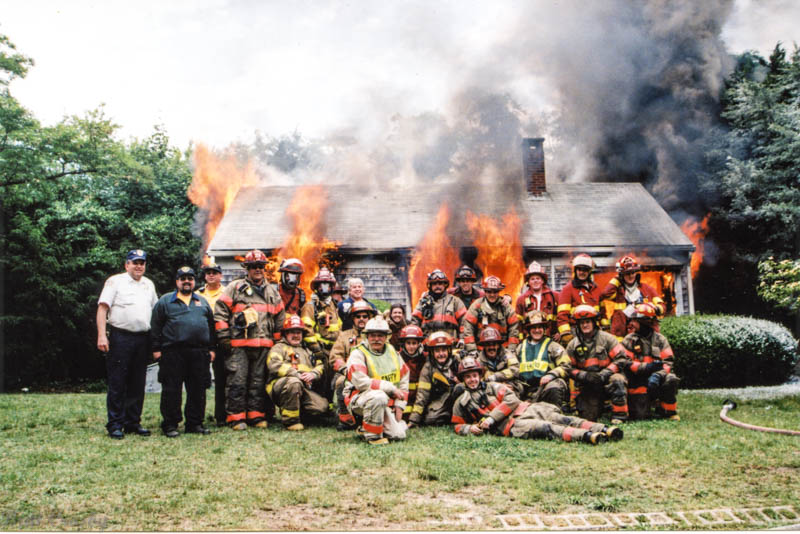 Live burn with new CAFS Engine 294
c.2002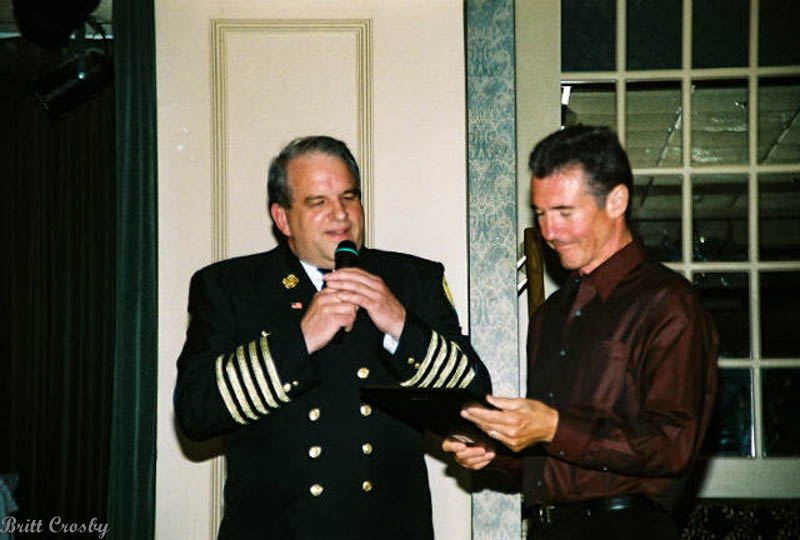 Chief Jenkins welcoming Randy Mantooth "Johnny Gage"
from 1970's TV show "Emergency" to 2004 CIEMSS 30th Anniversary
in Hyannis.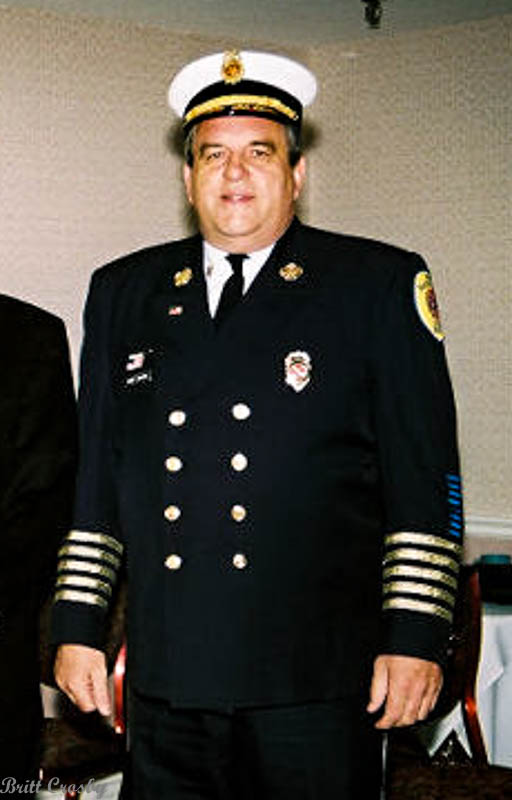 Chief Jenkins retiring from WBFD in 2005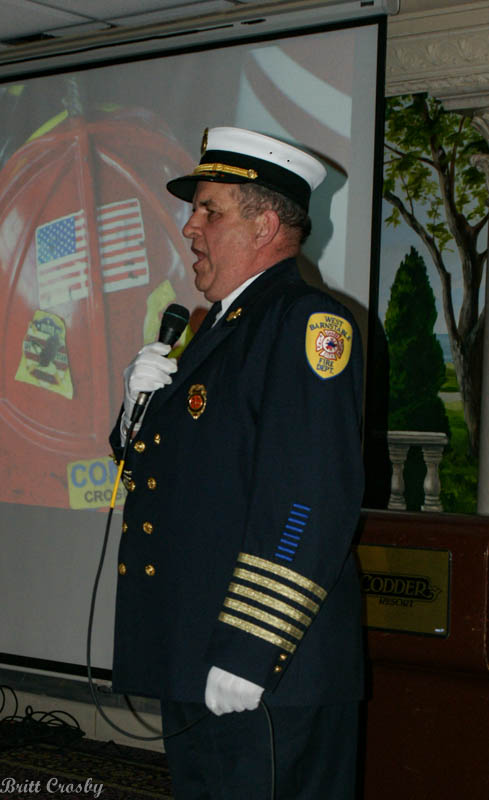 Singing April 2011
The 2011 10th Anniversary of 9/11 in Hyannis.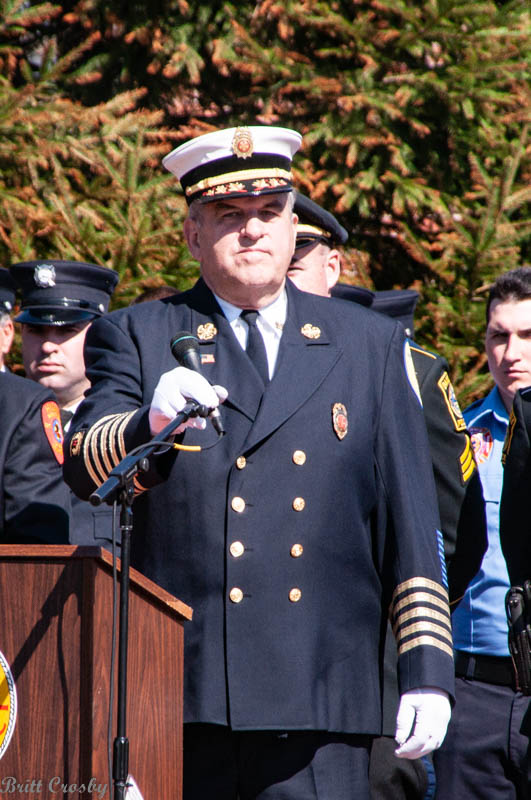 John's Dogs
Delivery and training with Hyannis new Tower in 2014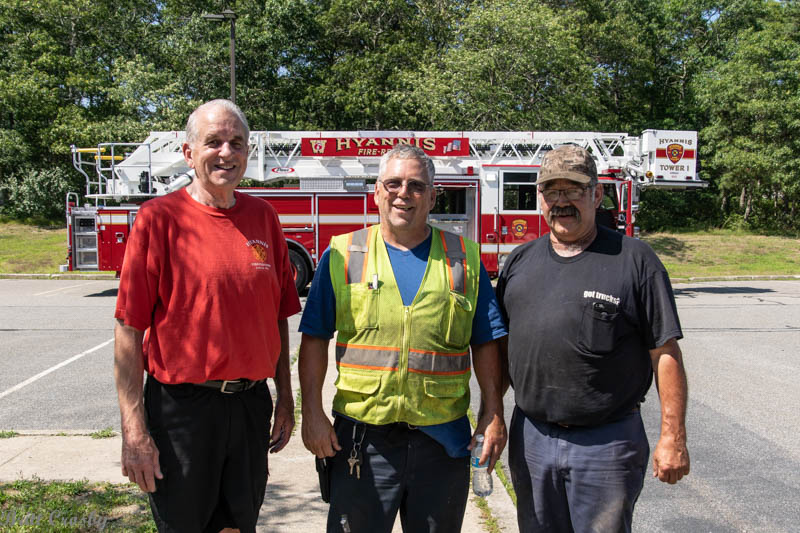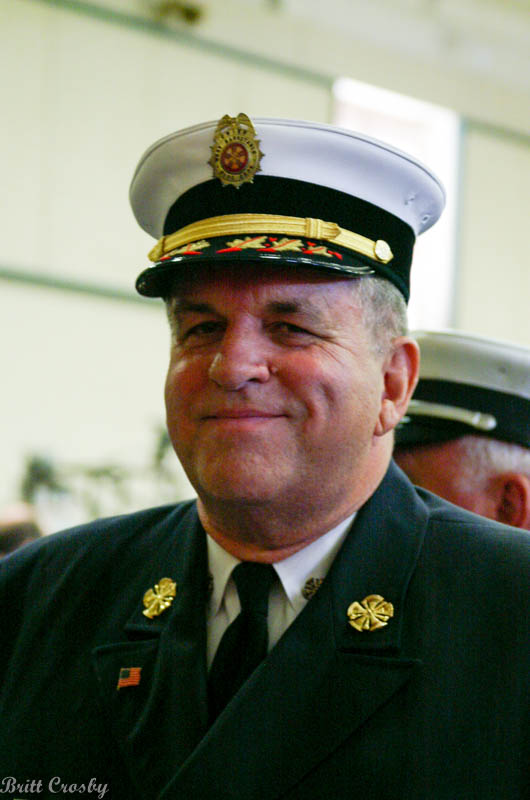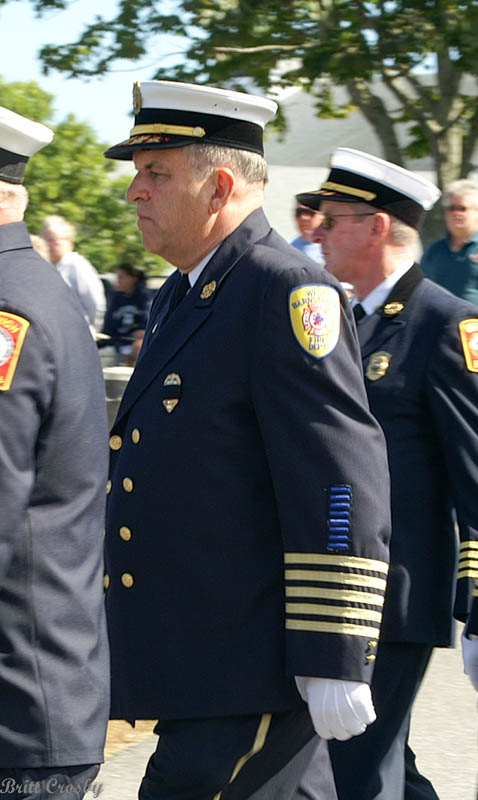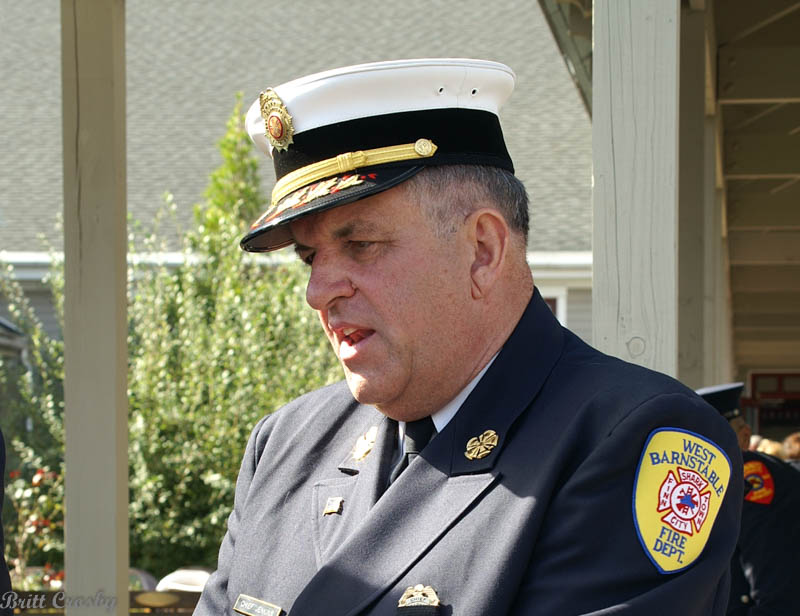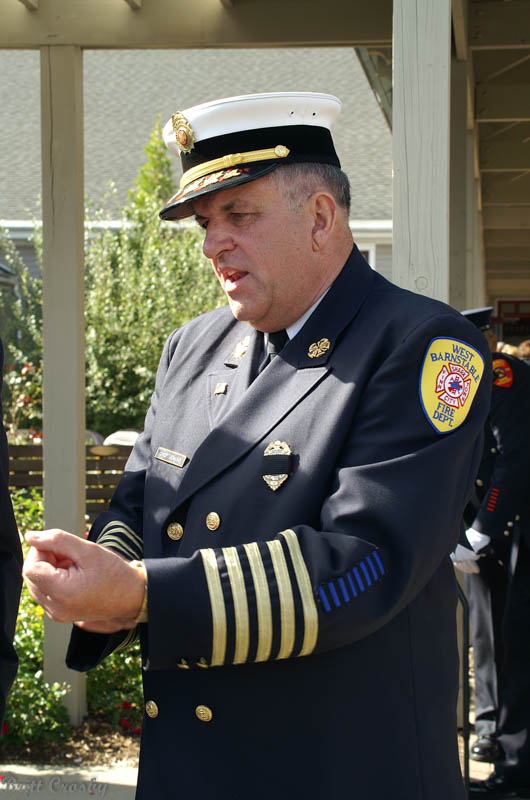 REST IN PEACE
CapeCodFD.com
2022