CapeCodFD.com

FALMOUTH 2ND ALARM


CROSBY LANE
Friday April 23, 2021 Approx 15:00 hrs
[ P1 ] [ P2 ] [ P3 ] [ P4 ]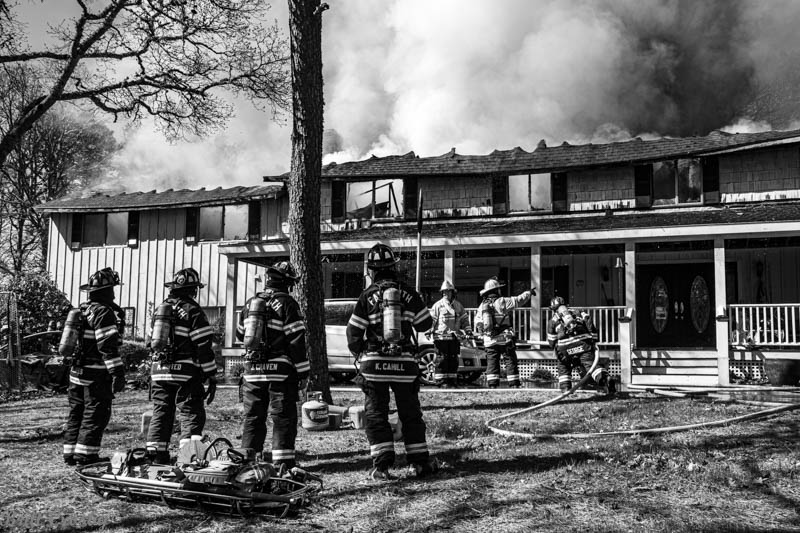 FALMOUTH 2ND ALARM
The Falmouth Fire Department was dispatched at about 15:00 hours on Friday April 23, 2021 to
a reported house fire on Crosby Lane in the Waquoit area of East Falmouth.
A large 2 story occupied home had heavy fire blowing out second floor windows.
A strong breeze quickly got the roof involved, which soon collapsed in several places.
SEE VIDEO 1
SEE VIDEO 2
SEE VIDEO 3
SEE VIDEO 4


MASHPEE FIRE
At the time, the East Falmouth Engine 25 was committed to a brush and structure fire
on Collin's Lane in Mashpee. This resulted in the first arriving Engine 21 and the new Ladder 26
coming all the way from Falmouth center and the next Falmouth Engine 23 coming from North Falmouth.
Early into the response Falmouth requested additional help from mutual aid which brought
two engines to the scene from the fire in Mashpee (JBCC E410 and Bourne E125).
A 2nd Alarm assignment was transmitted bringing a Cotuit engine to the scene and covering
vacated stations.
SEE MASHPEE COLLIN'S LANE FIRE
A 4" LDH supply line brought water the closest hydrant about 1000' away.
Crews deployed several large handlines and battled the fire from the exterior due to
the volume of fire and roof collapse conditions until the fire was knocked down.
Crews remained on scene for several years.
A Providence Canteen Unit responded to the scene as well.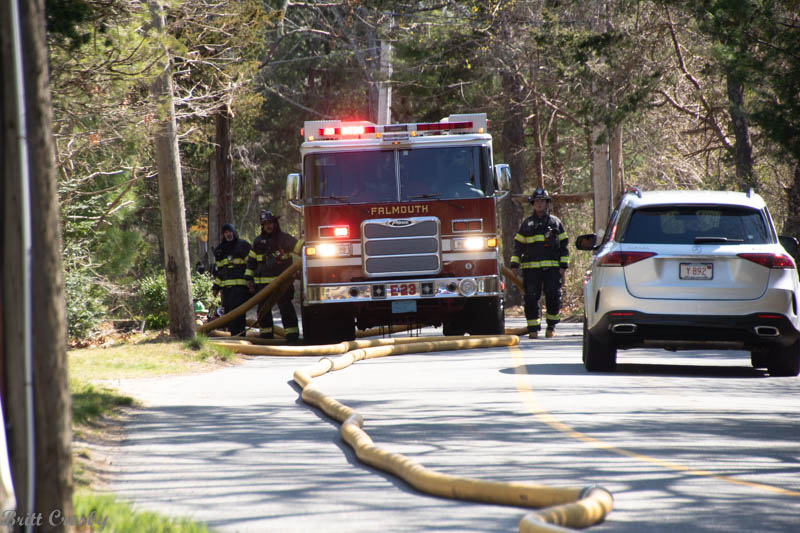 Falmouth Engine 23 pumping the hydrant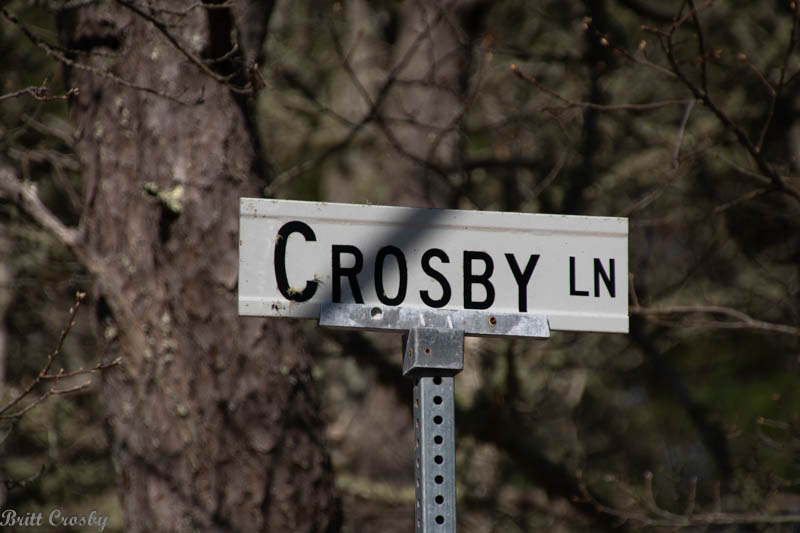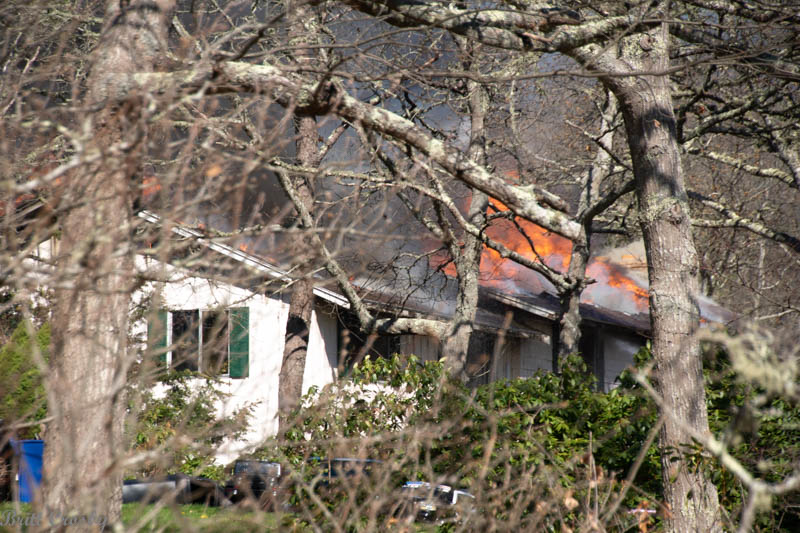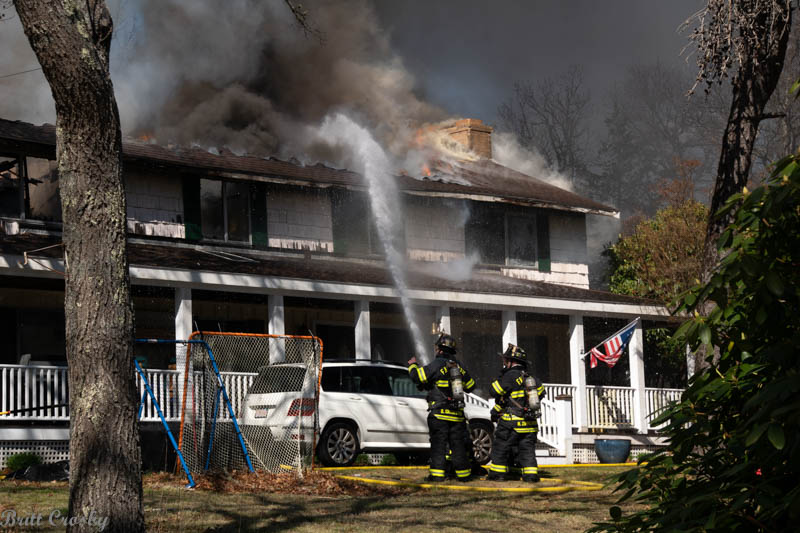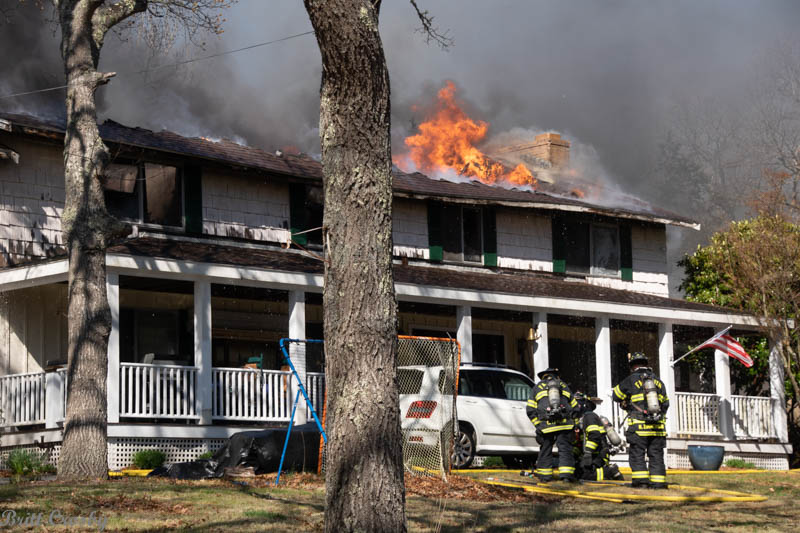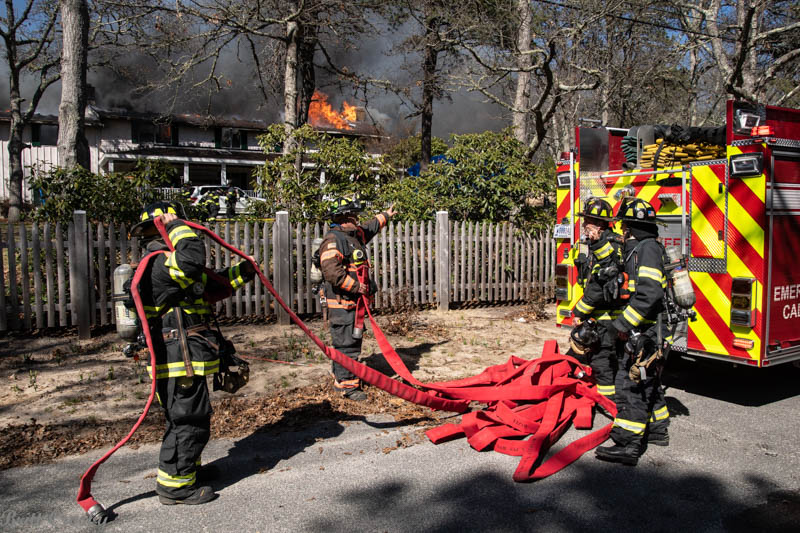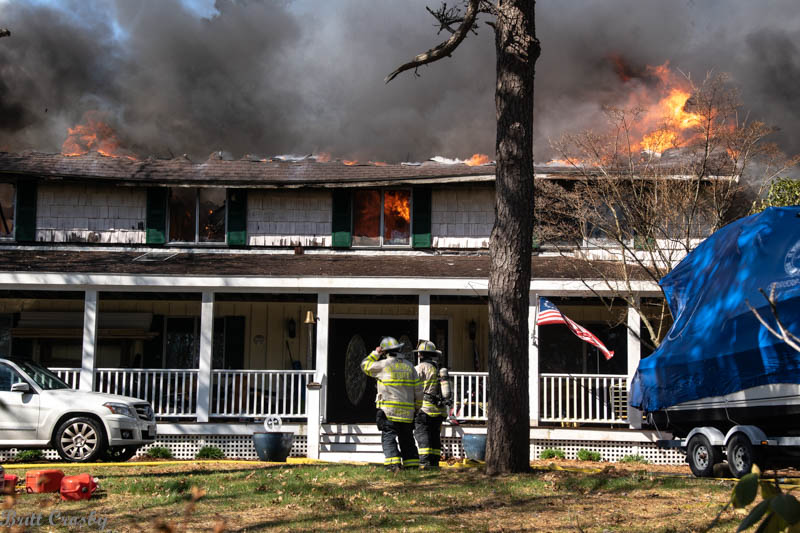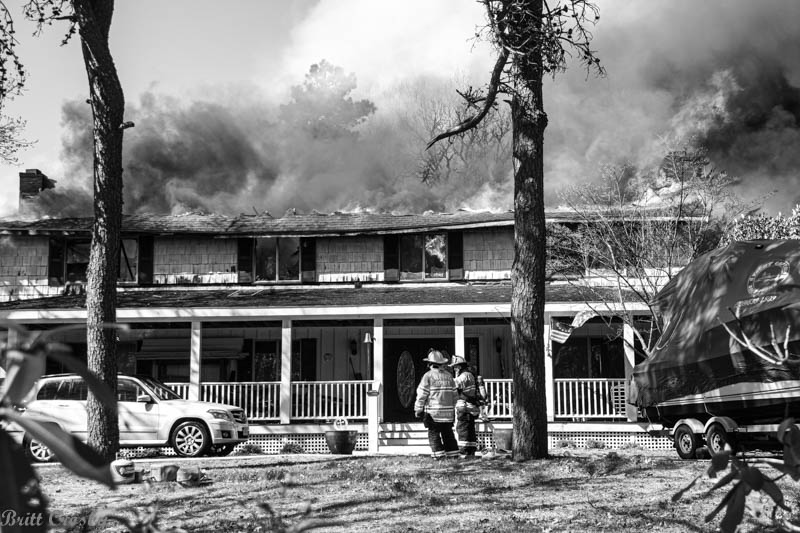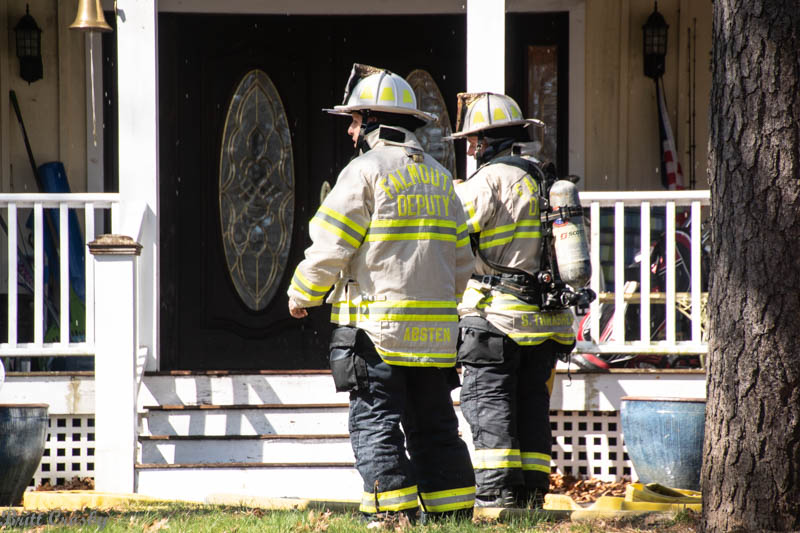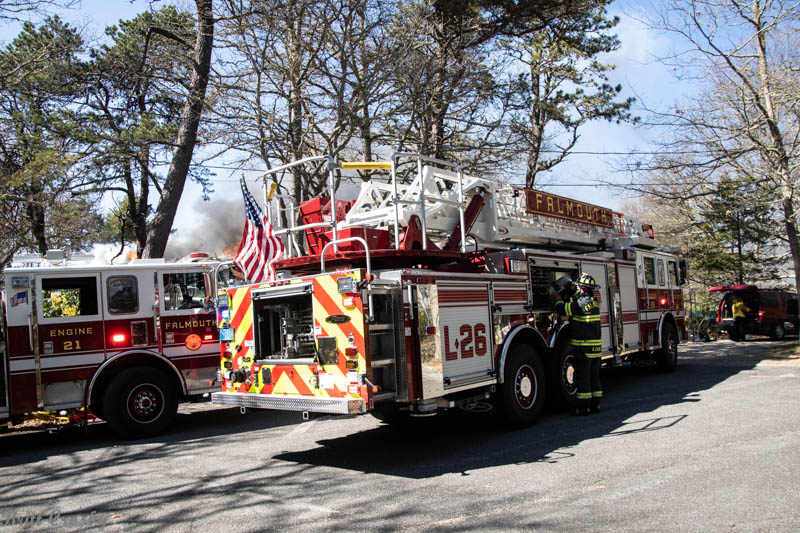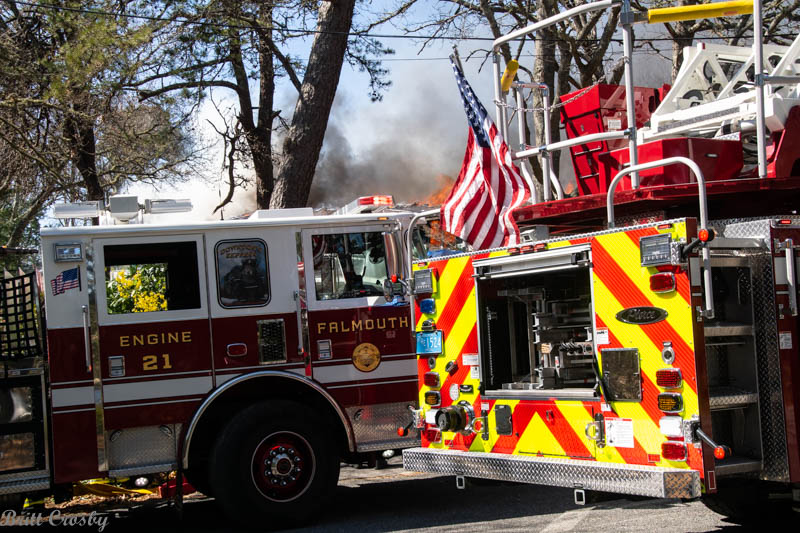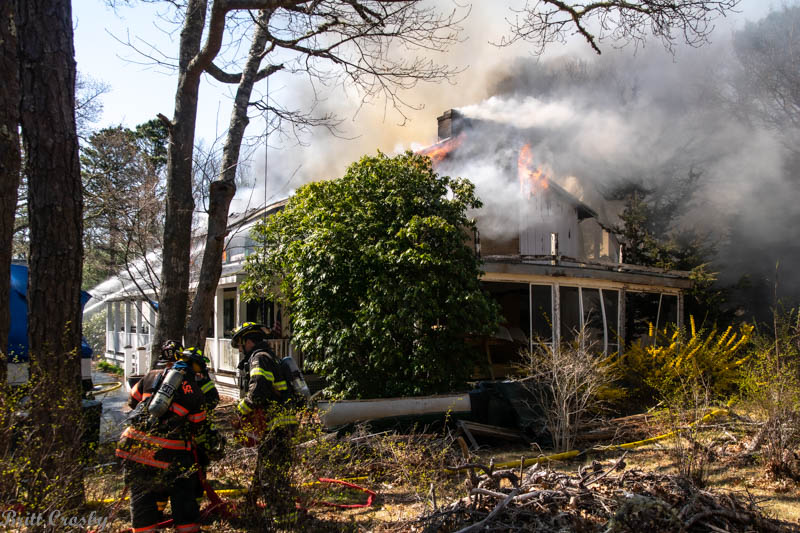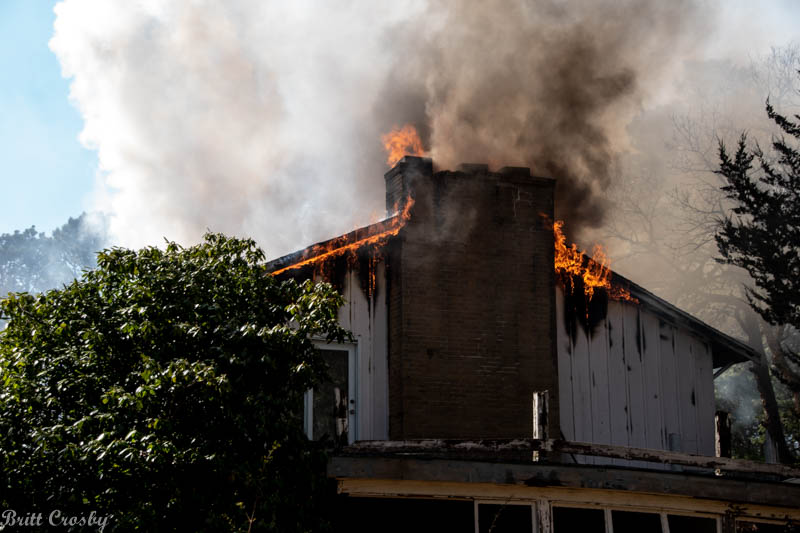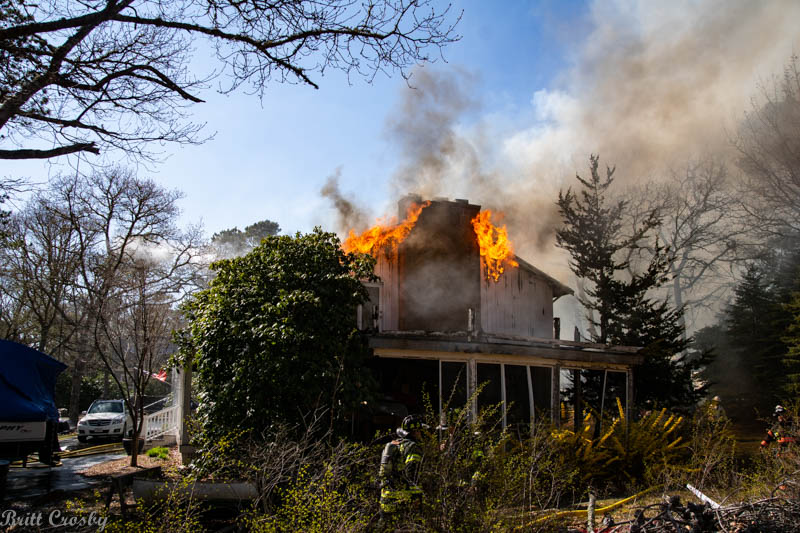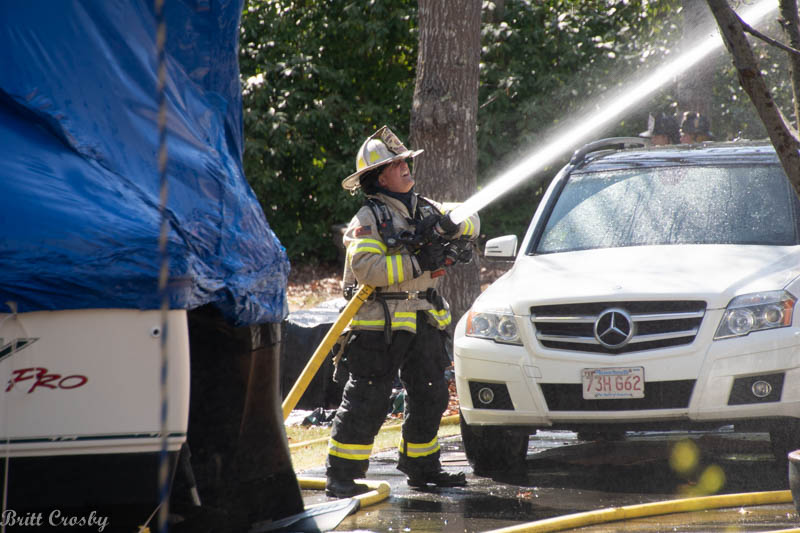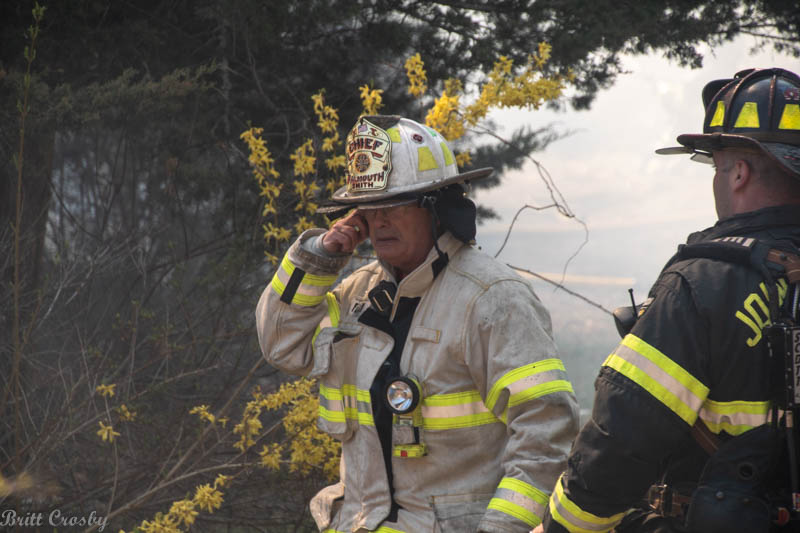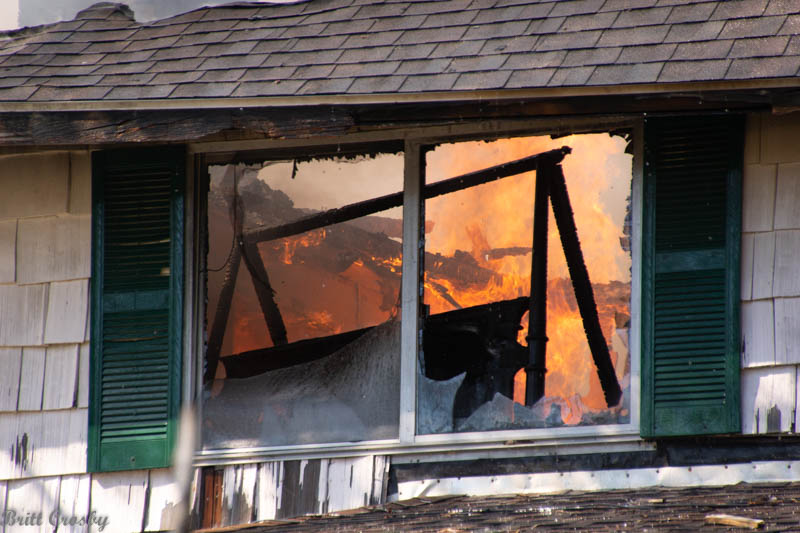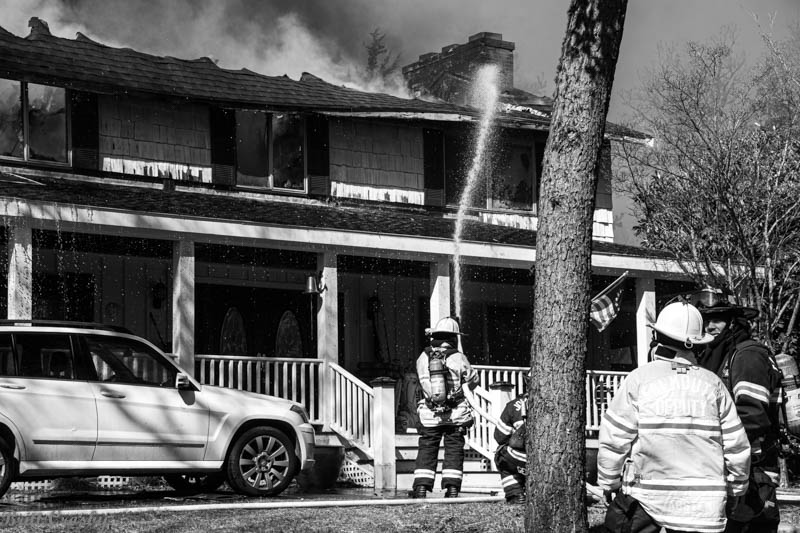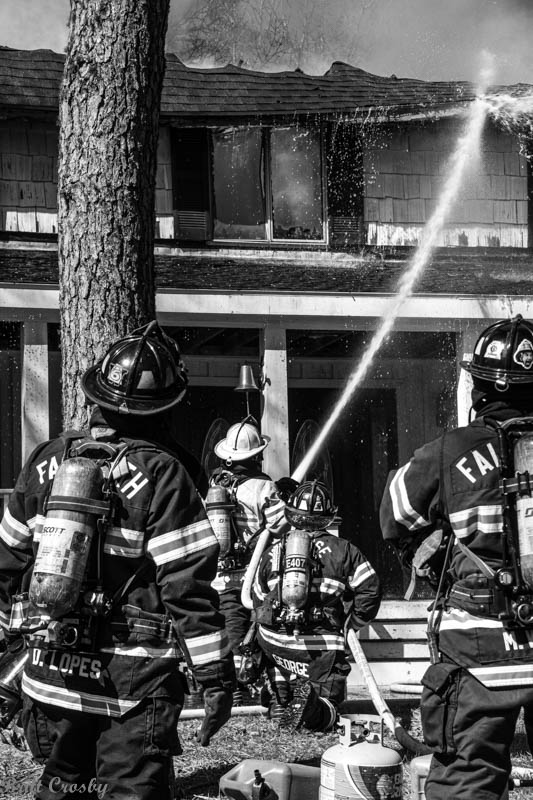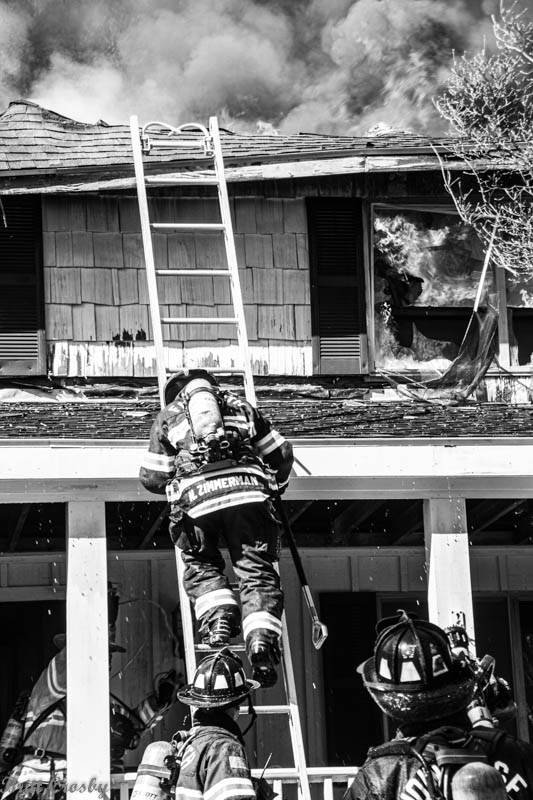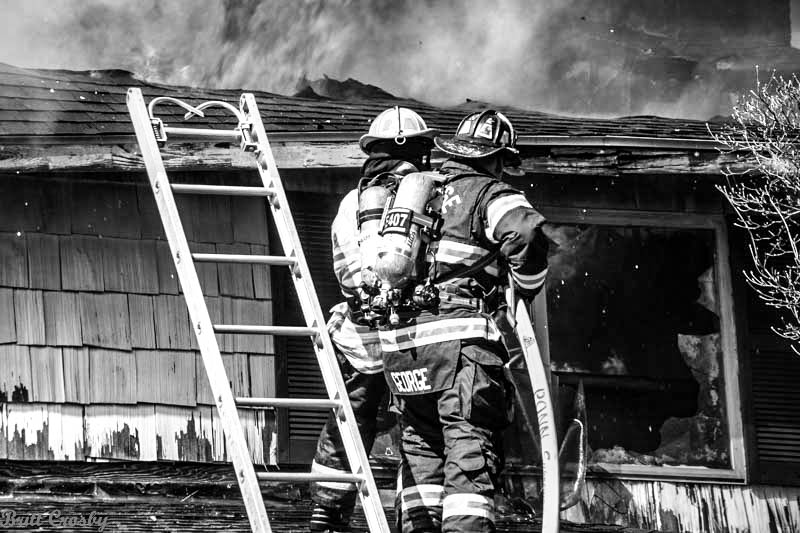 CapeCodFD.com
2021