CapeCodFD.com
CARVER
BRUSH BREAKER DRILL
MYLES STANDISH STATE FOREST
Sunday - May 1, 2022
[ P1 ] [ P2 ] [ P3 ]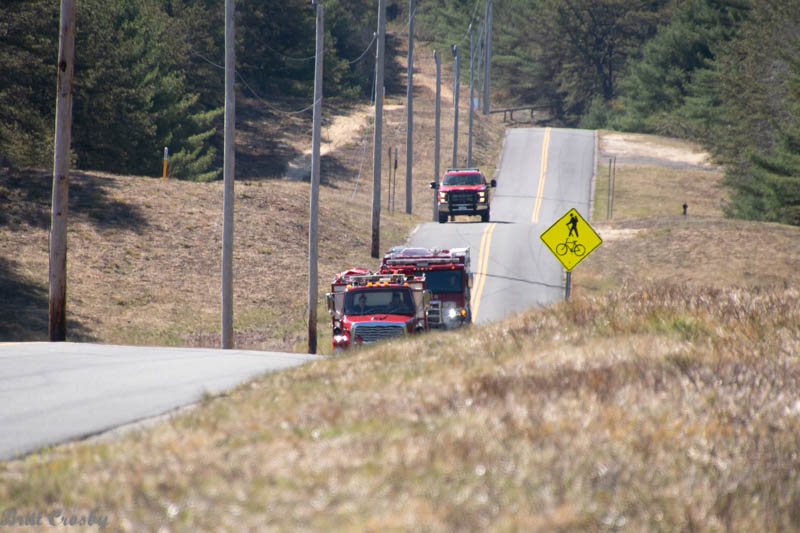 CARVER WILDFIRE DRILL 2022
For a number of years the Carver Fire Department has hosted an Annual Brush
Breaker and Wildfire Training Drill in the Spring. In previous years it was held
in an area near the Plymouth Airport. On May 1, 2022, the drill was conducted
a little differently. Approximately 17 departments participated in a drill that simulated
a fire in the Myles Standish State Forest. Units responded in a more realistic time
frame to simulate how an actual fire might be managed. Brush Breakers operated
on simulated right and left flanks of a primary fire, while smaller forestry trucks
managed a second fire. An engine drafted from a pond at a water supply station
that continued to fill tankers shuttling water to re-supply positions for brush
breakers and forestry trucks. A Command post, supported by the State ISU
and drones controlled the three hour exercise. Over a hundred personnel
were trained in various aspects of battling a major wildfire on a very nice
day in the beginning of May 2022. Well done as always!
Carver units responding in to the incident.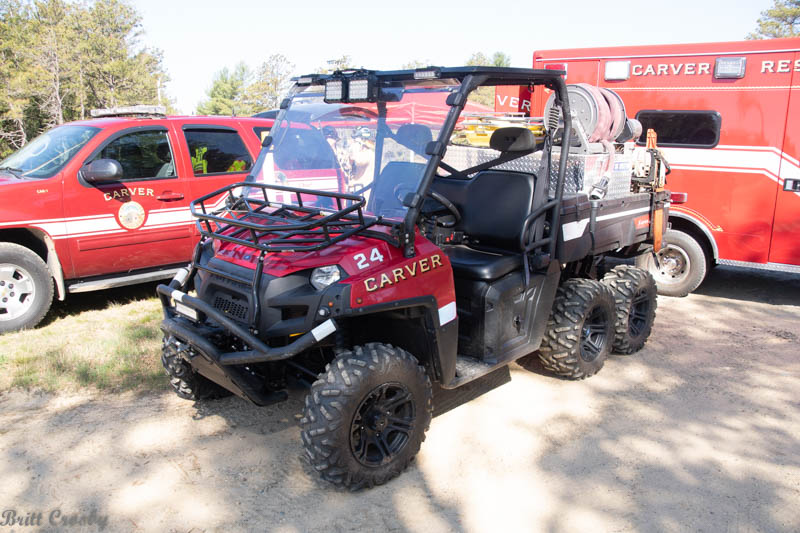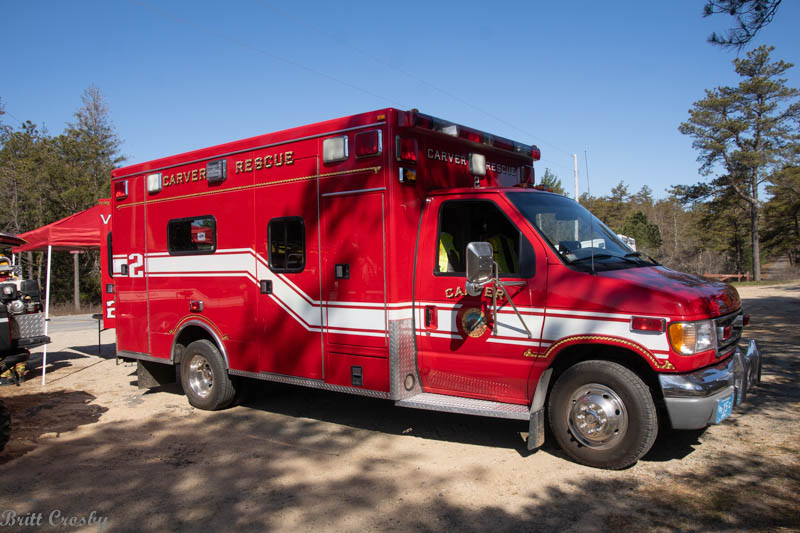 The Command Post established at Three Cornered Pond Rd and Bare Hill Rd.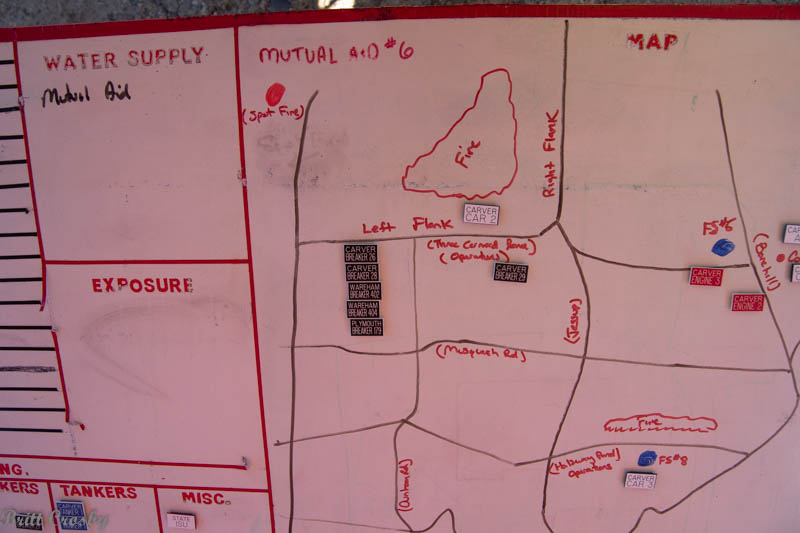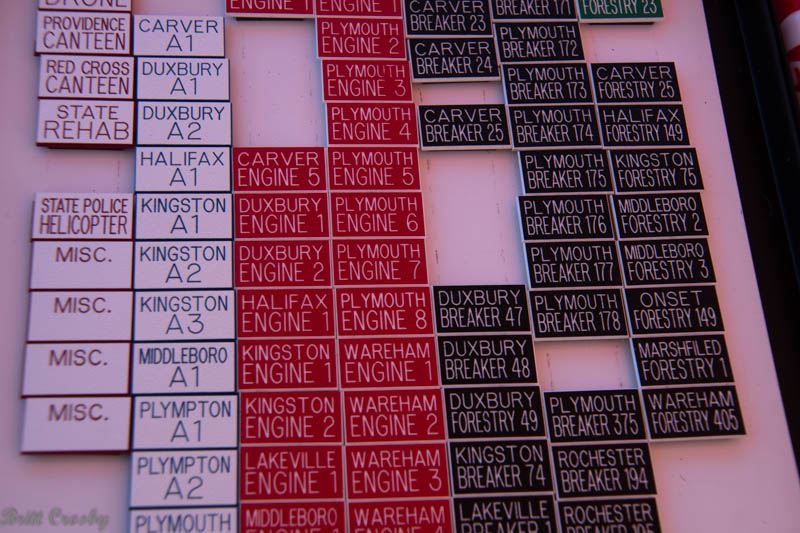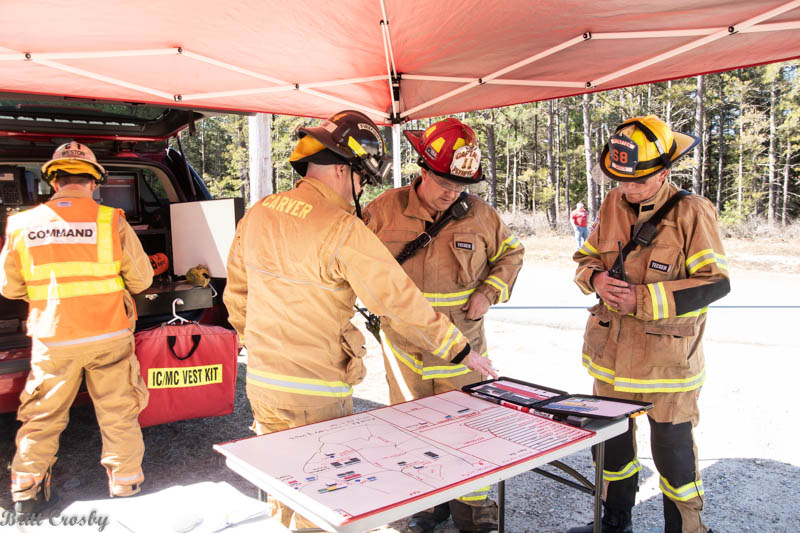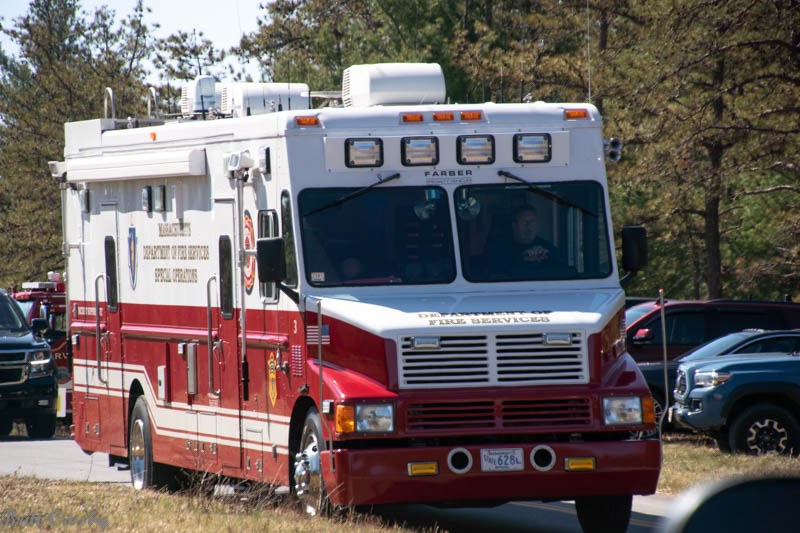 The State ISU 3 comes to the scene to support the Command Post.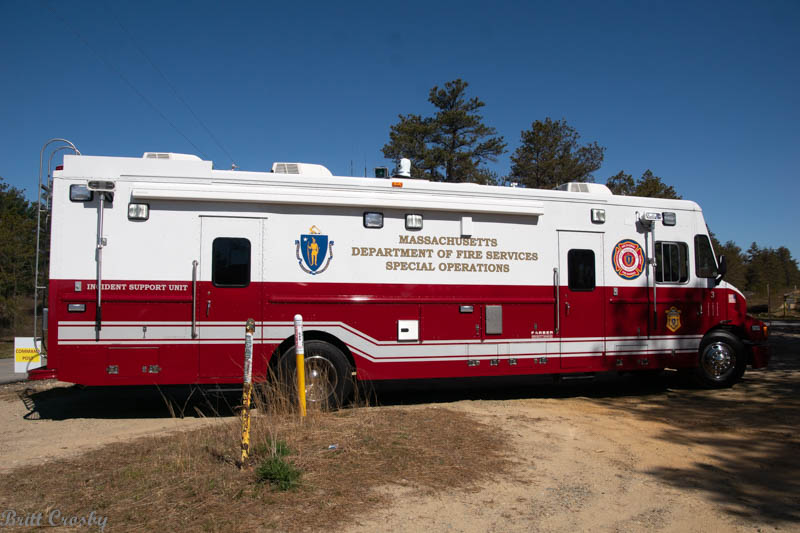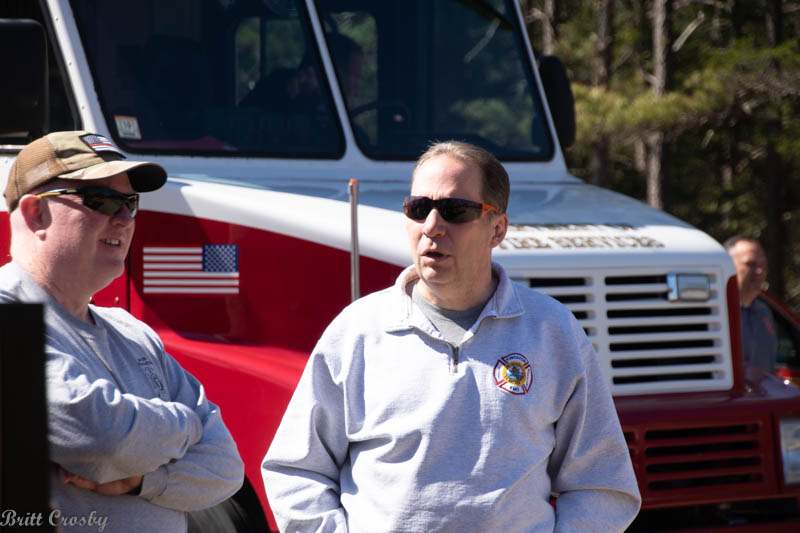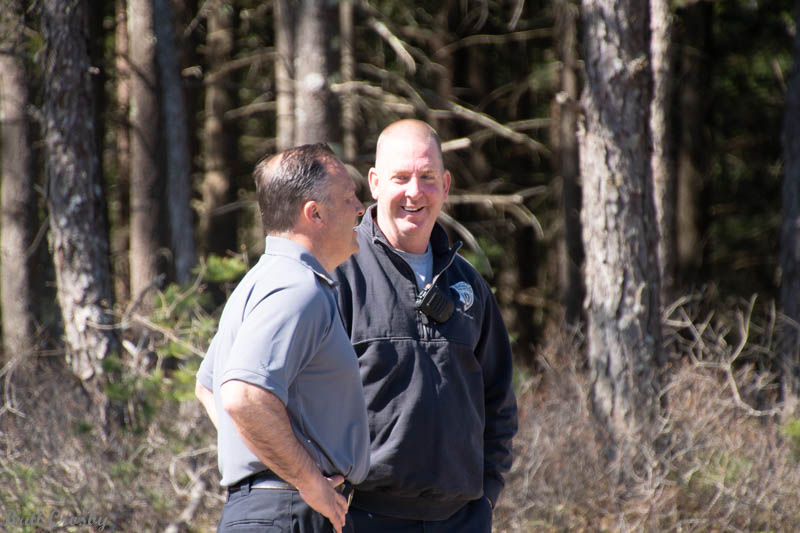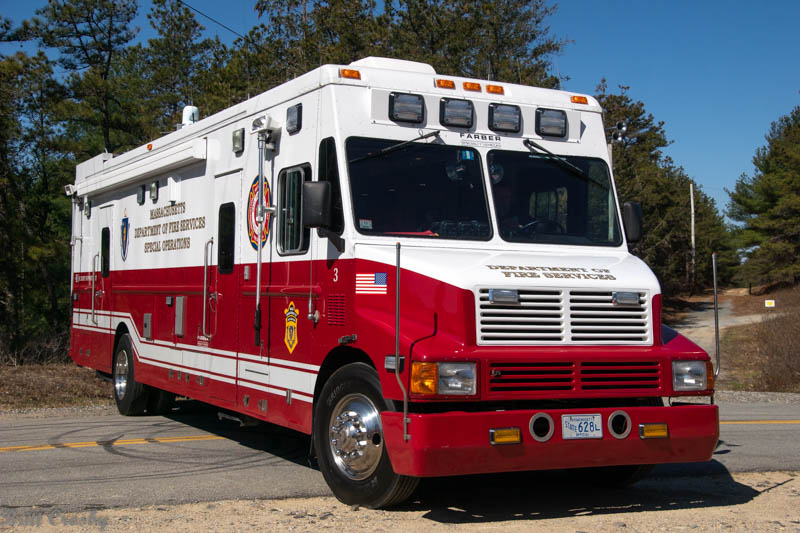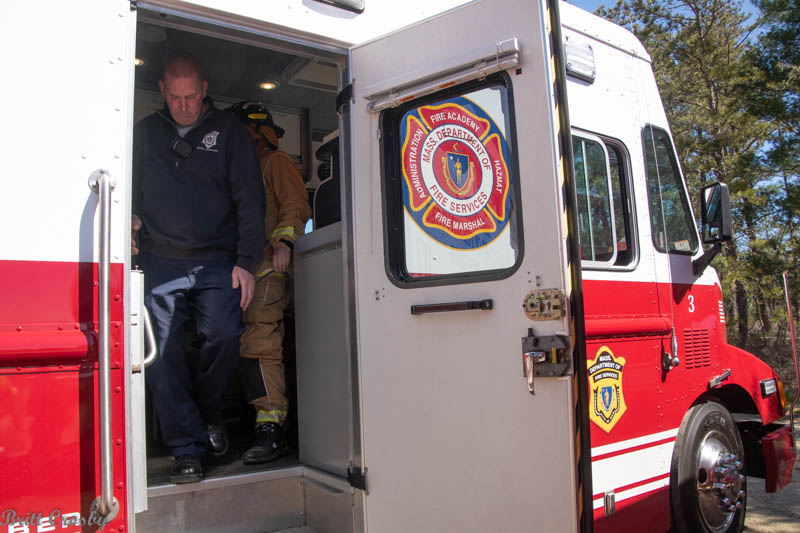 Inside the ISU. Lots of radios!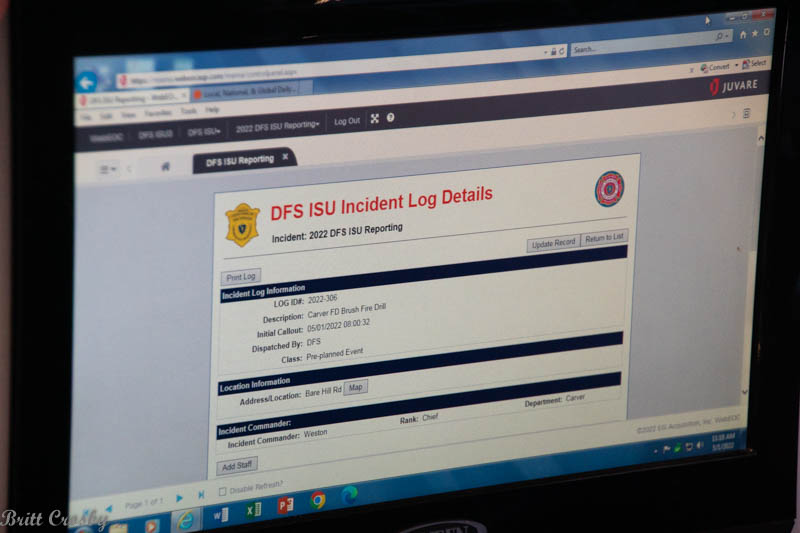 Incident Log in the ISU.
Radio patch panel.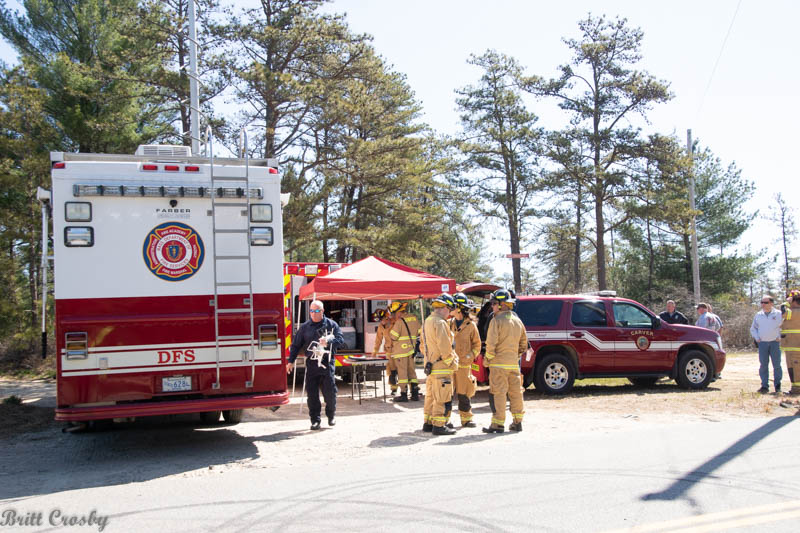 Tanker 2 setup a drop tank and shuttled water.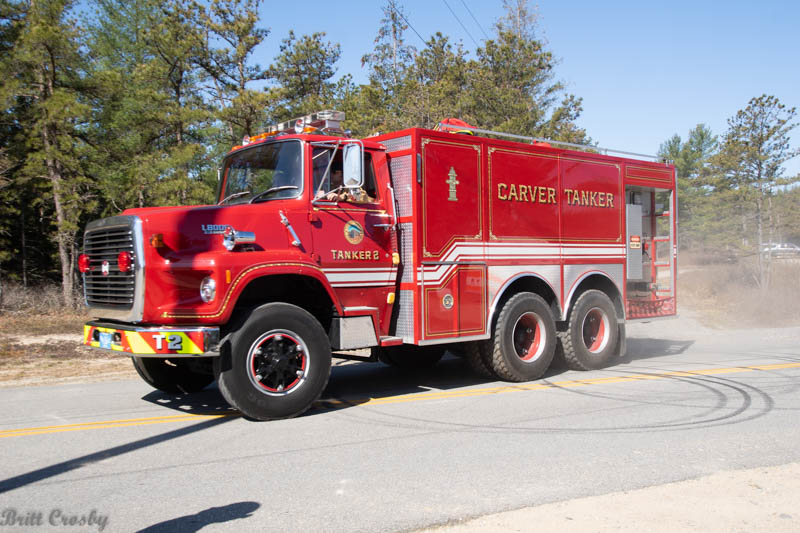 The Carver Fire Tower located in the middle of the forest
over looked the water re-supply station.
Many of the personnel got an opportunity to overlook the forest and even spot
some smoke from a simulated fire in the distance.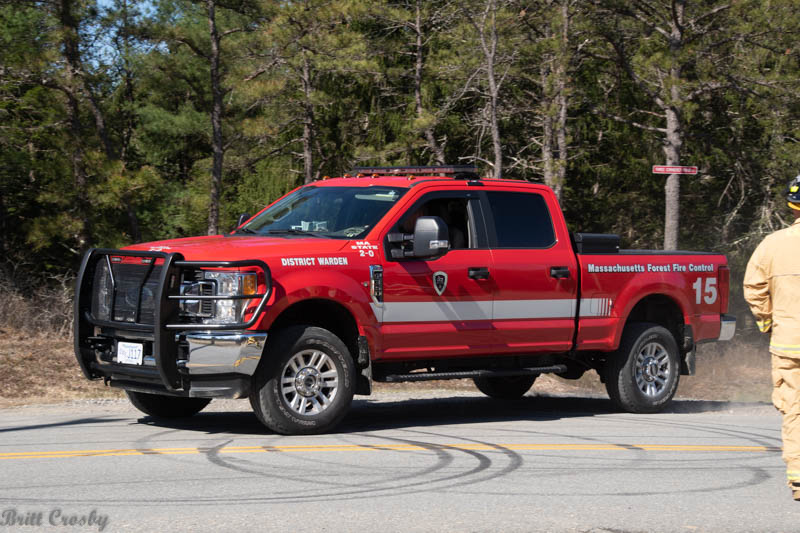 DCR District 2 Warden car 2-0
Wareham Breaker 402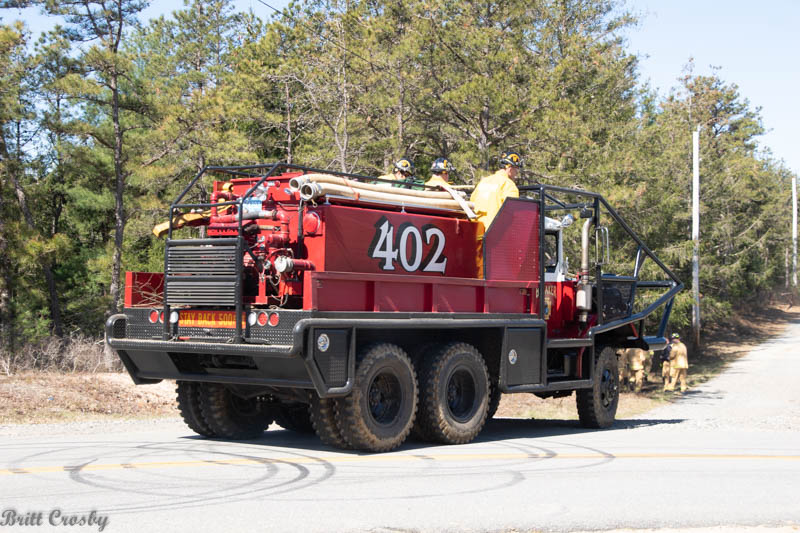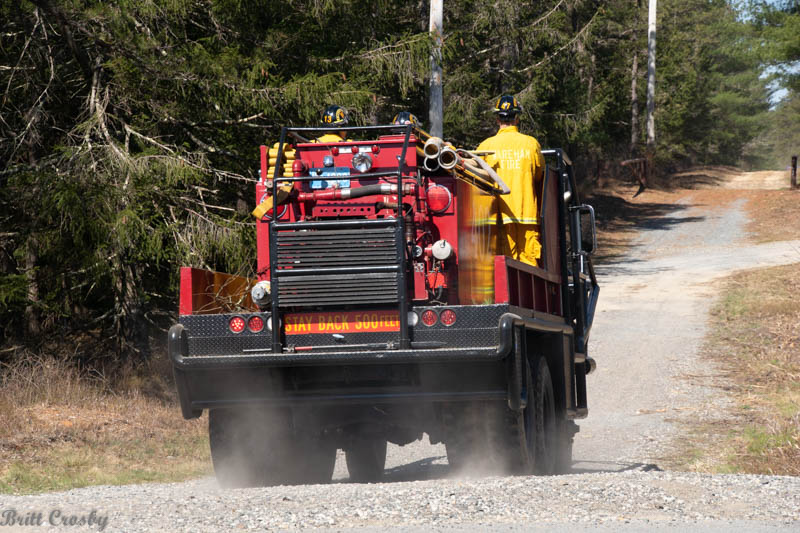 Wareham Breaker 404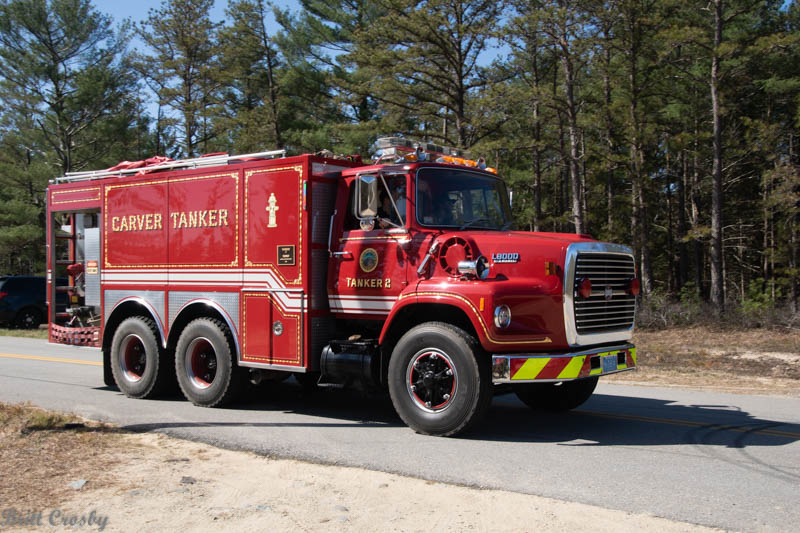 Carver Tanker 2 shuttling water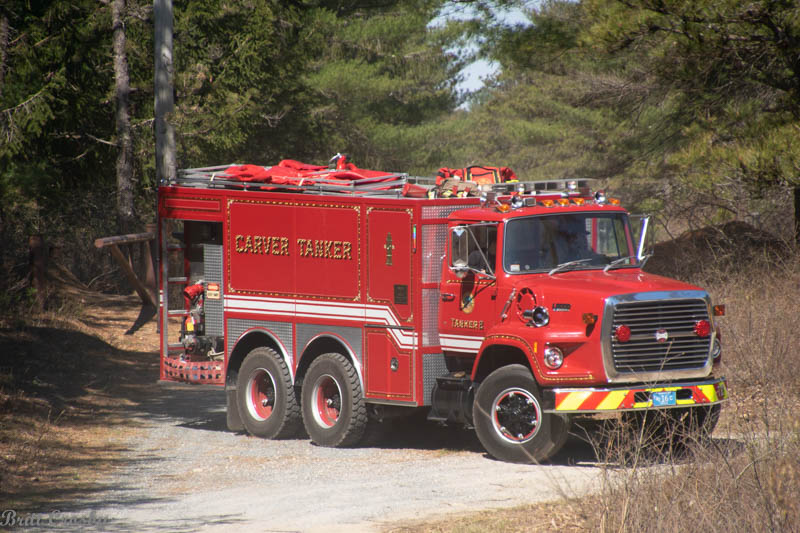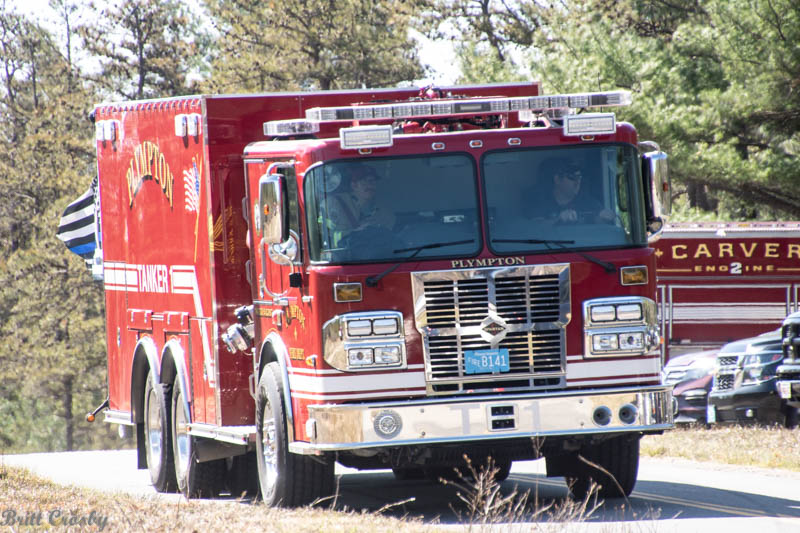 Plympton Tanker 1 getting assignment
Carver Breaker 28 returning for water.
Carver Breaker 29 coming for water.
Sandwich Breaker 462
Myles Standish State Breaker 18
Carver Breaker 29 ready for water.
DCR Breaker 18 getting water.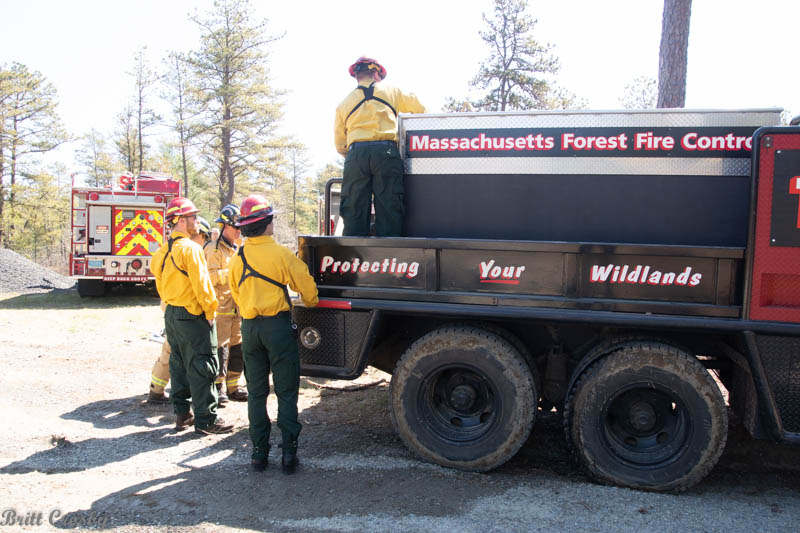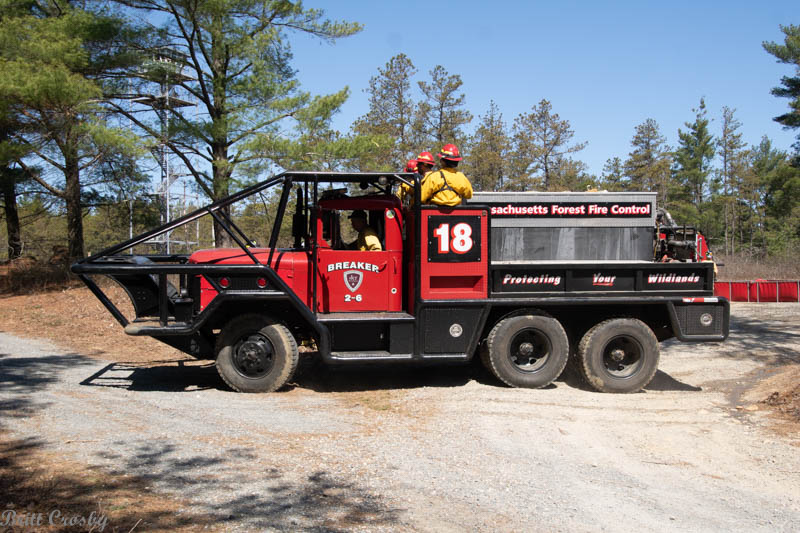 Wareham Breaker 402
Carver Forestry 24 UTV
Kingston Breaker 48 - A Maxim
CapeCodFD.com
2022