CapeCodFD.com
Special Feature

<![if !vml]>

<![endif]>


Photos by Britton W Crosby

[ CapeCodFD.com ] [ HOME ] [ SPECIAL FEATURES ] [ FIRE BOATS MAIN PAGE ]

<![if !vml]>
<![endif]>


New Page posted October 10, 2015 Updated November 12, 2016
LONG ISLAND FIRE RESCUE BOATS
BABYLON BAY SHORE BAYVILLE BLUE POINT
COLD SPRING HARBOR CUTCHOGUE EAST ISLIP FREEPORT
GLEN COVE GREENPORT GREENPORT-FDNY-FIREFIGHTER
HUNTINGTON ISLIP NORTHPORT ORIENT
RIVERHEAD WANTAGH WEST ISLIP
LONG ISLAND, NY FIRE RESCUE BOATS
Long island, New York is surrounded by some of the most used waterways anywhere.
Long Island Sound to the north and the Atlantic to the south along with its hundreds of
small bays, coves, harbors, marinas, and islands require the response of local Long Island
emergency services including fire rescue boats. This feature shows some of these boats.

Photos from Oct 2015

BABYLON FIRE BOAT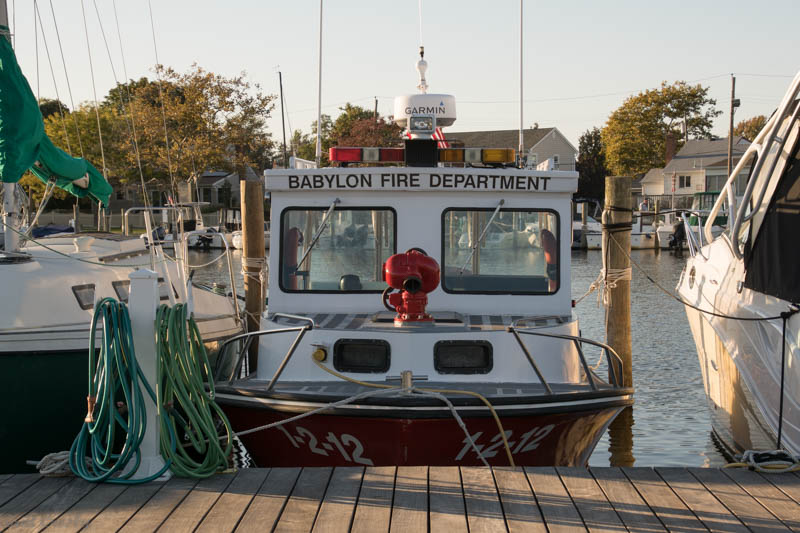 "Babylon Marine 1-2-12"
2005 Privateer 24' Fiberglass Fireboat
225 HP Evinrude outboard
450 gpm - bow deckgun
Fireboat is docked in a marina off Fire Island Ave
Fire Rescue boat of Babylon FD
South shore west of Islip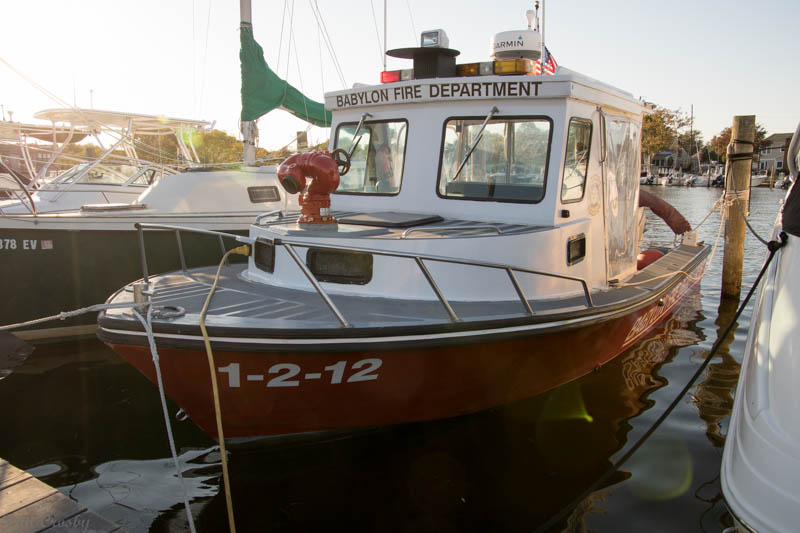 BAYVILLE FIRE BOAT
"Bayville 5031"
2015 Lake Assault boats fireboat
30' LOA - 10' 5" beam
1500 gpm
Bayville is on the north shore near Oyster Bay
COLD SPRING HARBOR FIRE RESCUE BOAT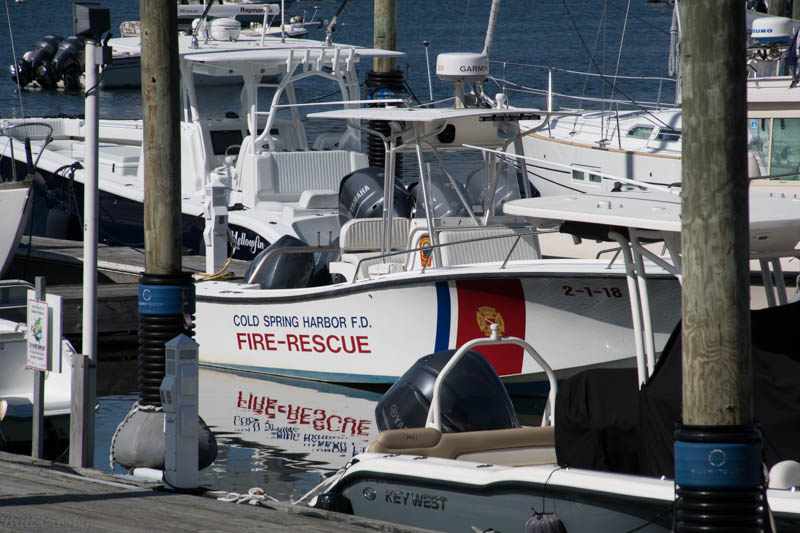 "Cold Spring Harbor"
Fire Rescue boat at Cold Spring Harbor
on the north shore between Oyster Bay and Huntington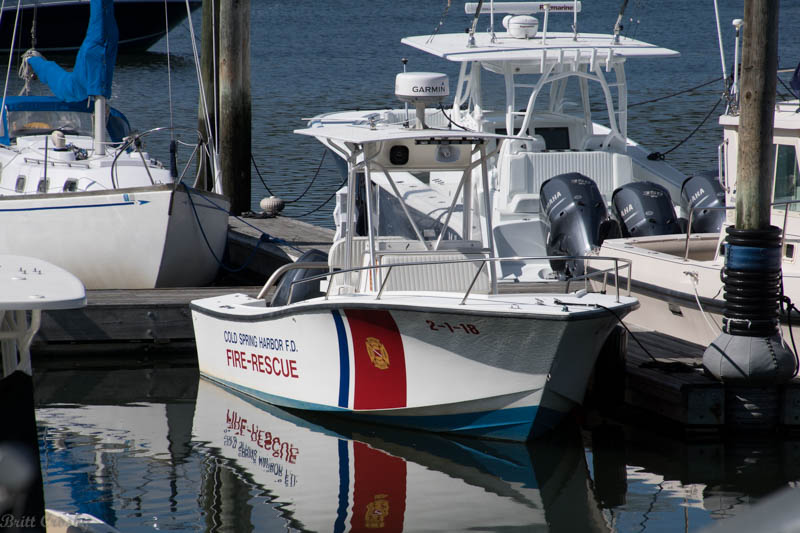 FREEPORT FIRE BOAT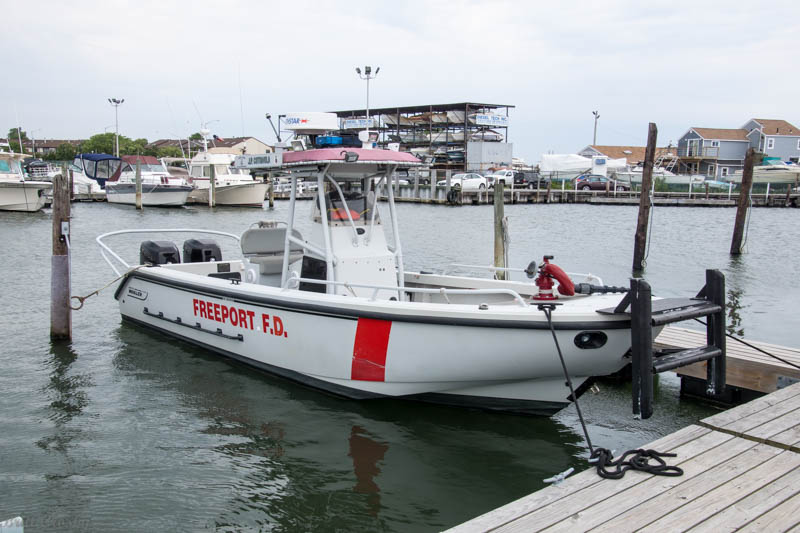 "Freeport Fireboat"
2006 Boston Whaler 26' Rescue Boat
Twin 225 HP outboards
Approx 550 gpm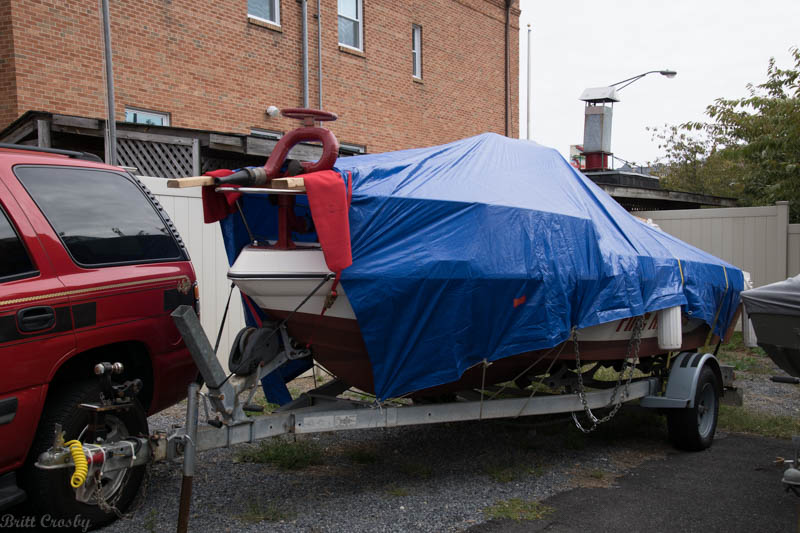 "Glen Cove"
Fire Rescue boat at Glen Cove
"Huntington Boat"
Huntington, LI Fire Department
maintains this Boston Whaler fire rescue boat at the marina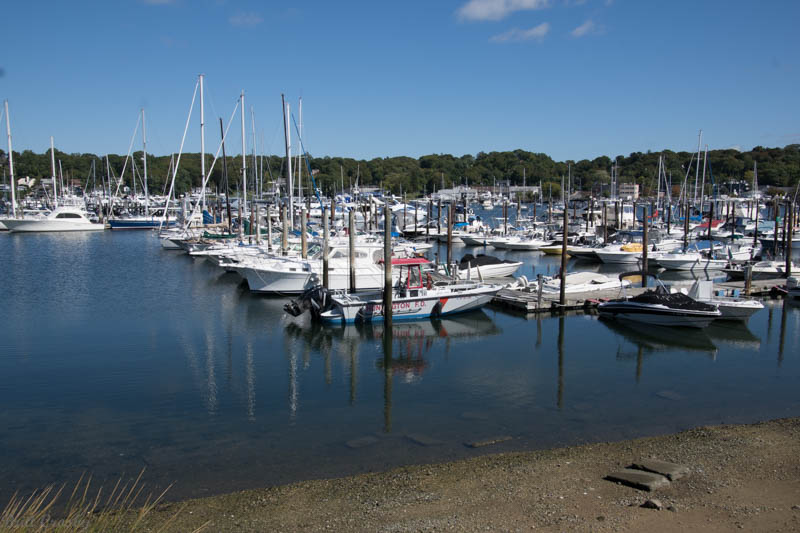 NORTHPORT FIRE BOAT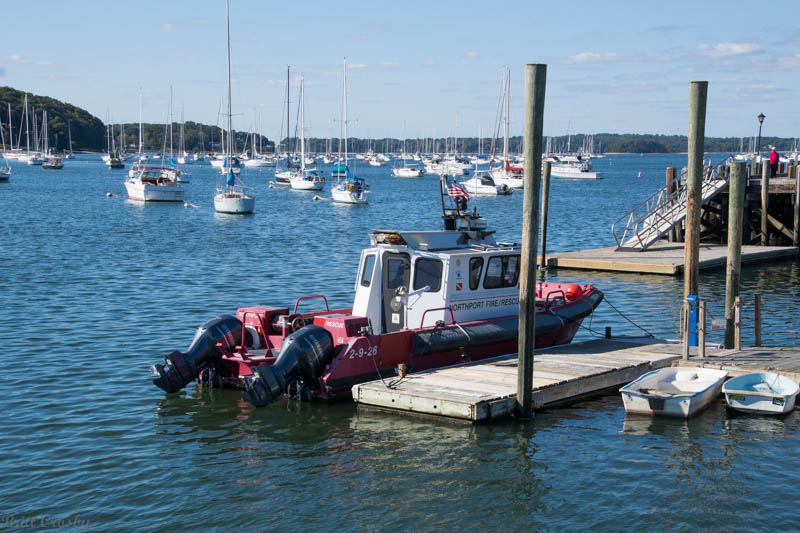 "Northport Marine 2-9-26"
2006 Moose Boats M2-33 Fireboat
33'6" LOA Aluminum catamaran hull
13'6" Beam - 36" draft
500 gpm pump
Twin Yamaha 250 HP outboards
Northport is on the north shore of Long Island
BAY SHORE FIRE RESCUE BOAT
"Bay Shore Marine 26"
Fire Rescue boat at Bay Shore.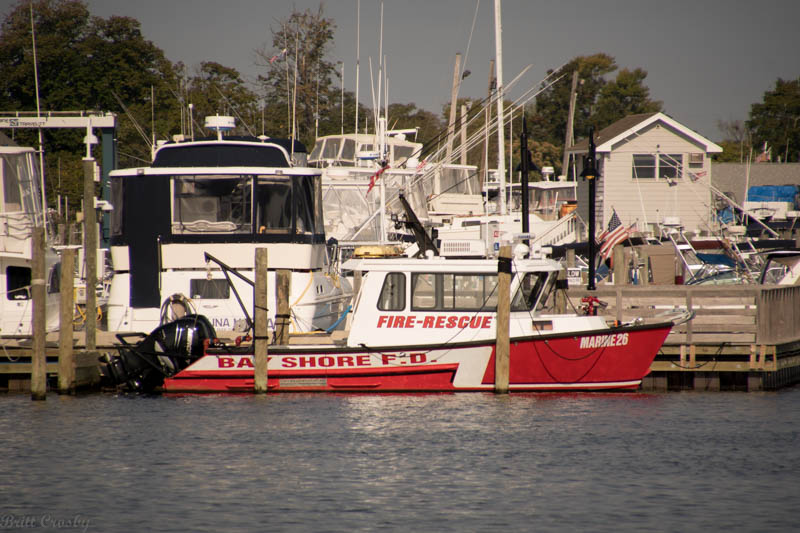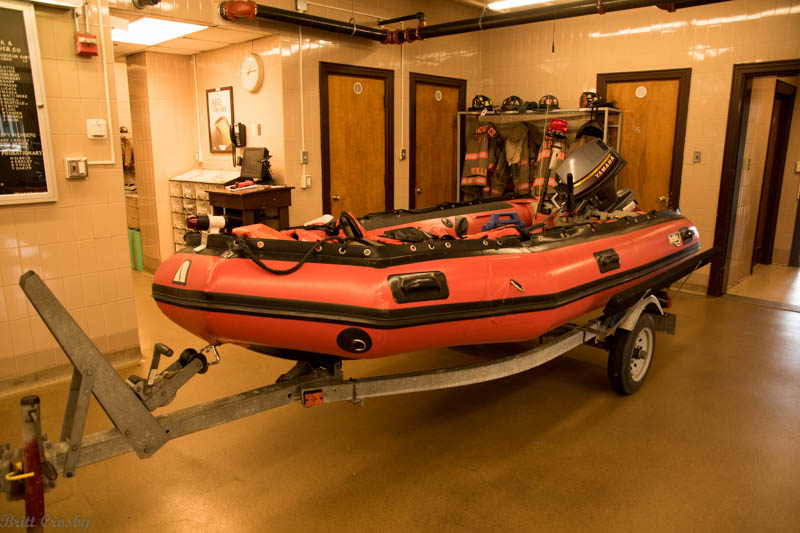 "Blue Point Boat"
Inflatable at Blue Point FD is on the south shore between
Bayport and Patchogue
EAST ISLIP FIRE RESCUE BOAT
"East Islip M-35"
2011 MetalCraft Firestorm 30
1250 gpm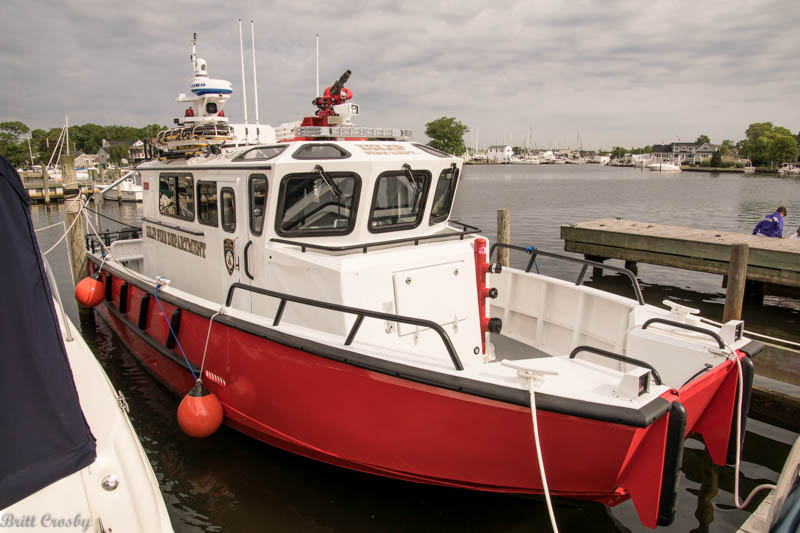 "Islip Marine 3-4-26 "
2016 Silver Ships 32 Fireboat
37' LOA, 12' beam, 30" draft
(3) Mercury 300 HP outboards
1000 GPM Pump
1 roof mounted turret
Full electronics
Built in Mobile, Alabama
Christened June 11, 2016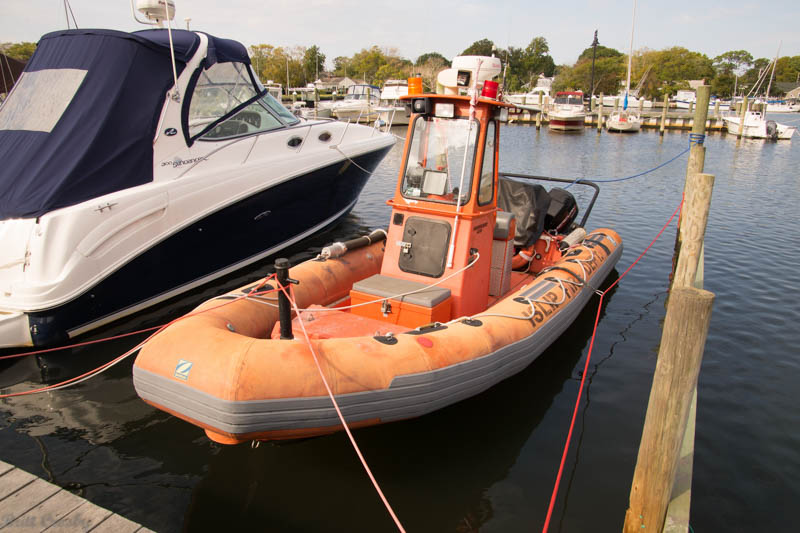 The Old Boat
"Islip Rescue Boat 3-4-26"
1996 23' Zodiac Hurricane rigid hull inflatable
90 HP Mercury
former USCG boat
Docked at Islip Town Docks, end of Maple Street
Note: Islip has a new 33' boat on order for 2016
WEST ISLIP FIRE RESCUE BOAT
"West Islip Fire Rescue B-2"
2015 Safe Boat
1000 gpm
GREENPORT MARINE MUSEUM
RETIRED FDNY FIREFIGHTER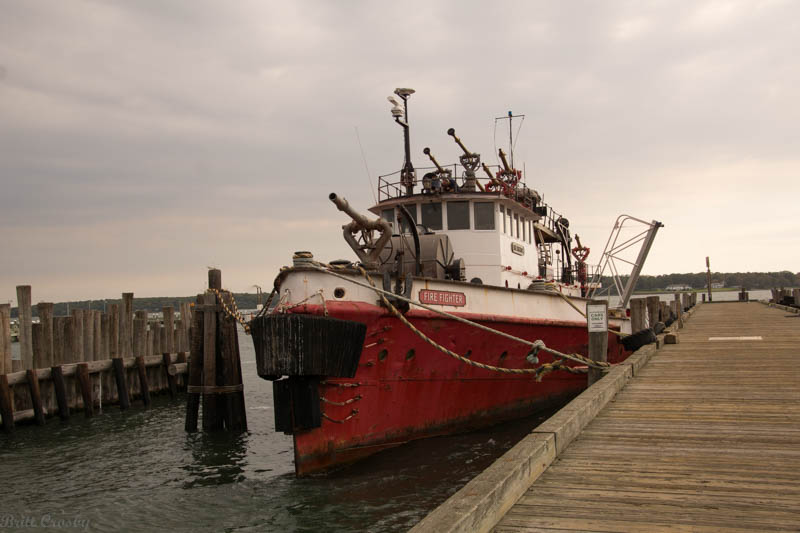 "Fire Fighter"
1938 Fire Boat
20,000 gpm
Served 1938 - 2011
Decommissioned and now a museum in Greenport, LI, NY.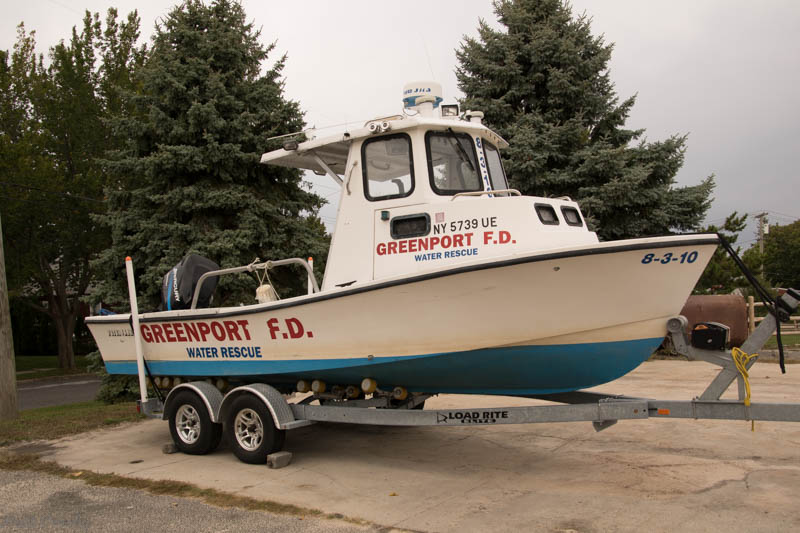 "Greenport FD 8-3-10"
Greenport Fire Department's boat
"Orient Fire Rescue 8-1-11"
Orient is located at the eastern tip of the north fork of Long Island.
This 27' Boston Whaler is operated by the volunteer fire department.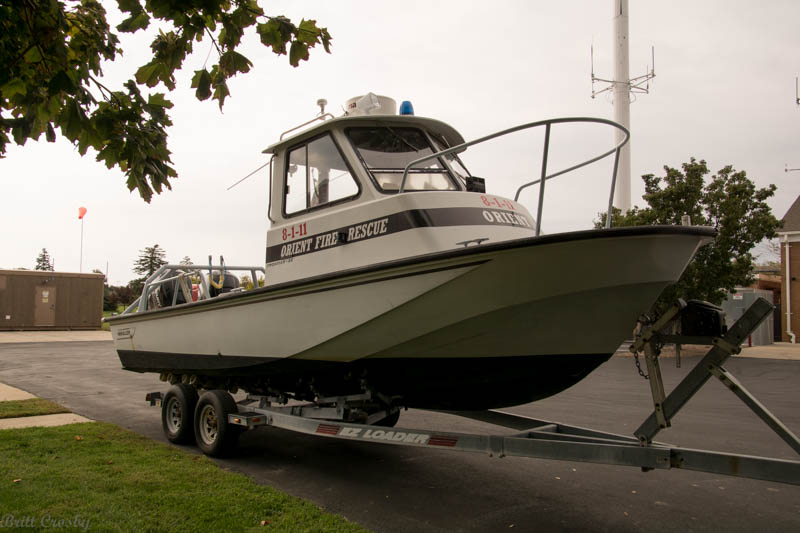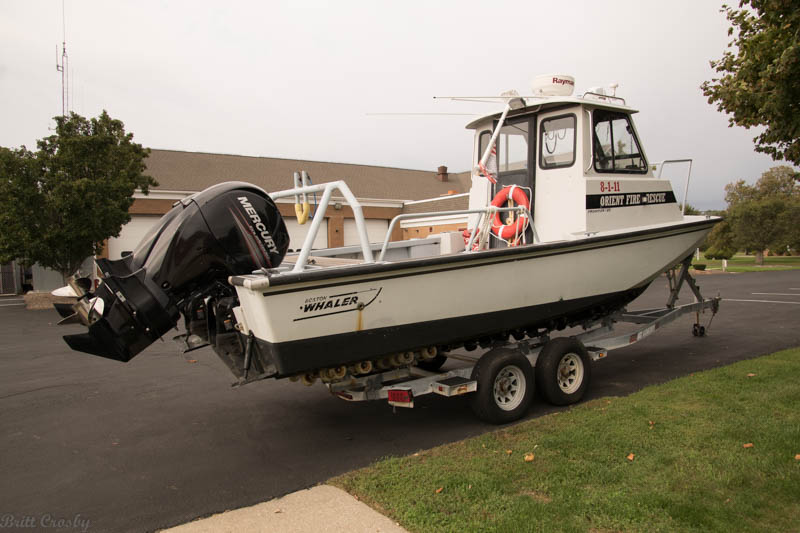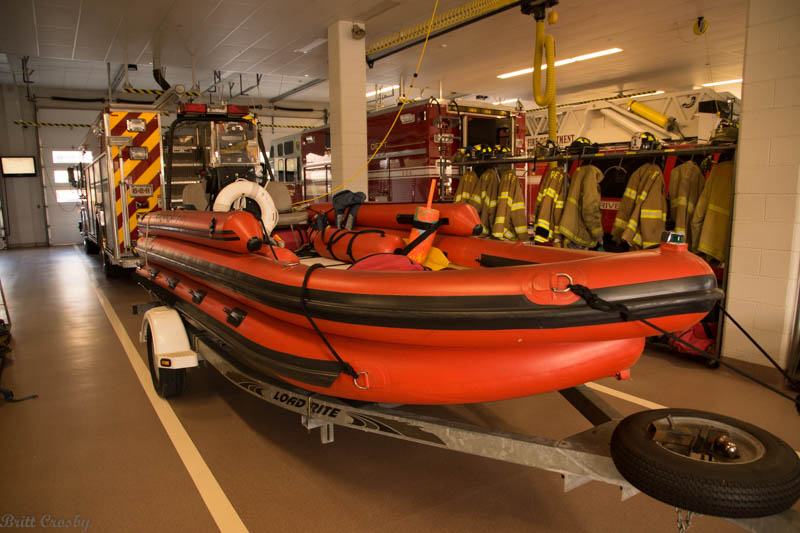 <![if !vml]>

<![endif]>
LONG ISLAND FIRE RESCUE BOATS
BABYLON BAY SHORE BAYVILLE BLUE POINT
COLD SPRING HARBOR CUTCHOGUE EAST ISLIP FREEPORT
GLEN COVE GREENPORT GREENPORT-FDNY-FIREFIGHTER
HUNTINGTON ISLIP NORTHPORT ORIENT
RIVERHEAD WANTAGH WEST ISLIP
RETURN TO

FIREBOATS

FROM


Copyright
Britt Crosby
CapeCodFD.com