F.D.N.Y.
Riding with the Bravest
March 29 & 30, 2001
and
April 12 & 13, 2001
Photos Britton Crosby
(FDNY Museum) (The Bronx) (Watkins Street Station) (Brownsville Apparatus) (10-75 ALL HANDS) (More 10-75) (Firefighters)
(Brooklyn Communications) (FDNY Firehouses) (More FDNY Units)
8 - FDNY Brooklyn Firefighters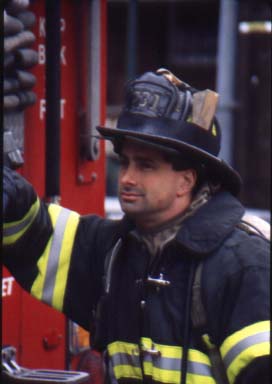 Firefighter Engine 231.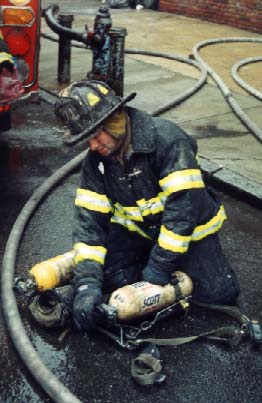 Engine 231 firefighter changes bottle and critiques the fire.
Engine 231 and 227 review the job following 10-75 Pitkin Ave.
Brooklyn Firefighters at the Pitkin 10-75... Engine 227
Take my picture...a familiar request...
Firefighters work together packing hose on E231.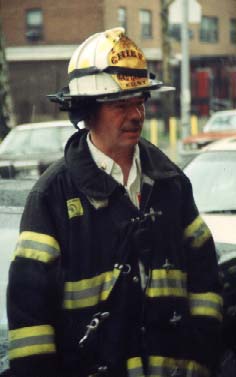 Battalion 44 Chief of the day.
Back at the firehouse... All smiles after the All Hands!
(NEXT)