CapeCodFD.com
CAPE COD HOSPITAL
HIGH RISE TOWER DRILL
October 10, 2007
[Home] [Features]
<Prev Page 6 Next>

Crews following a hose line in for the search.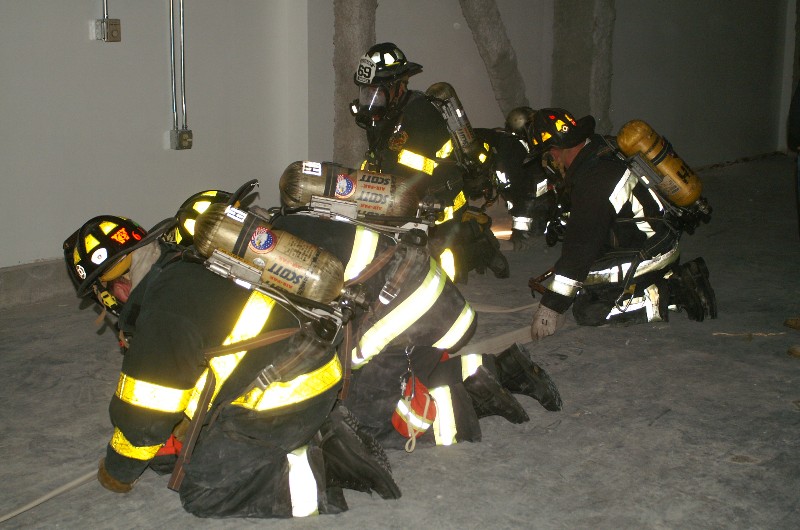 The end of the line.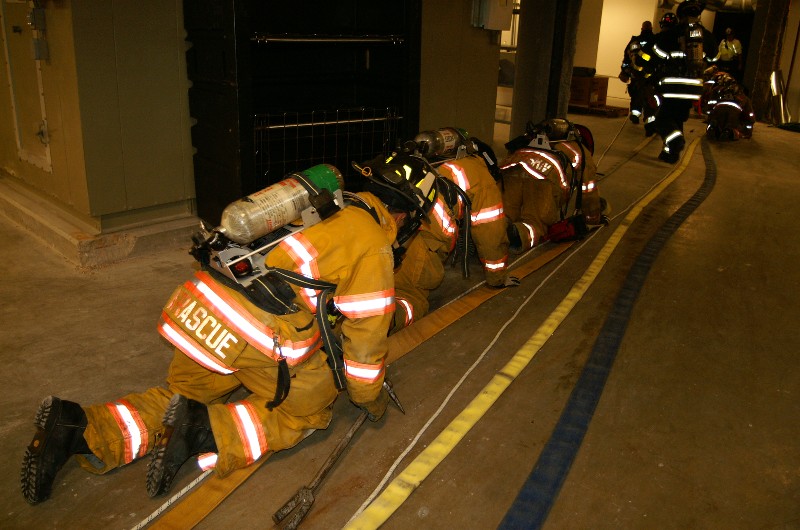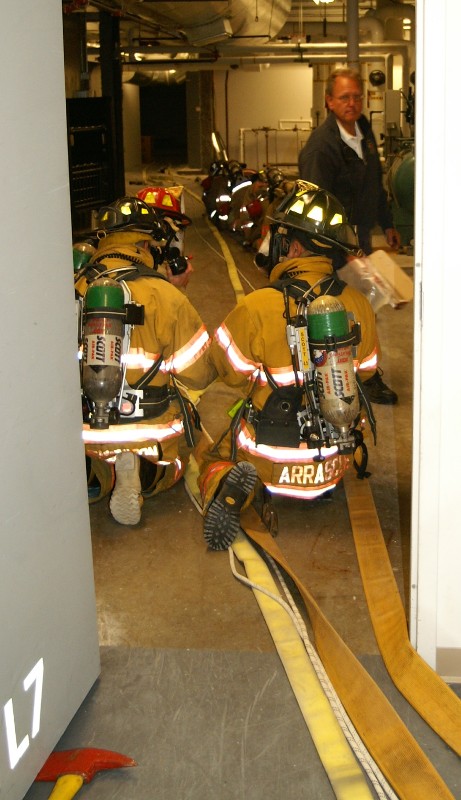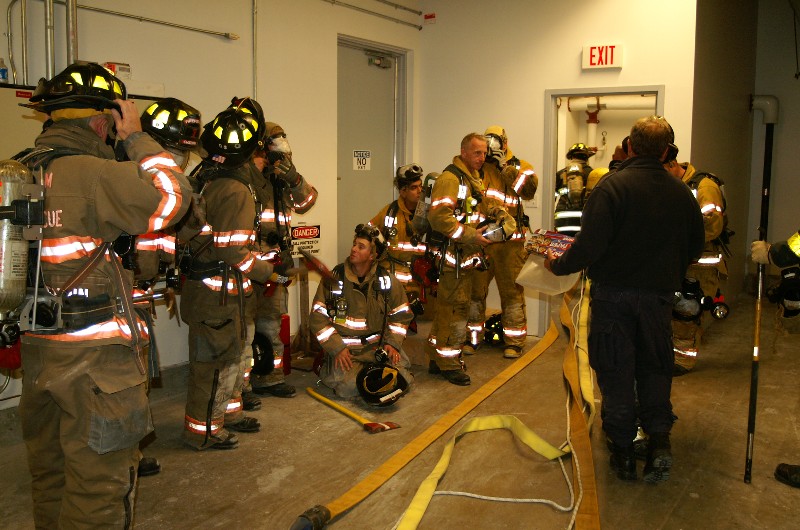 West Barnstable Asst Chief Ron Goodale.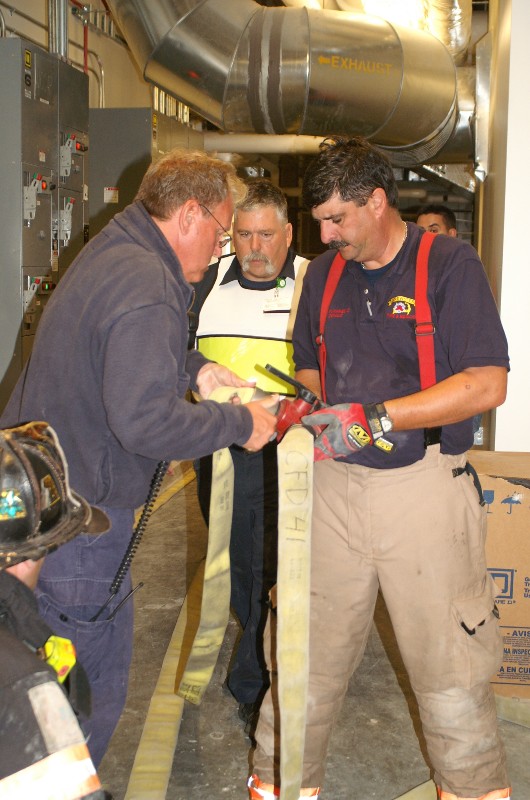 Out on the roof, crews prepared to evaluate water flow.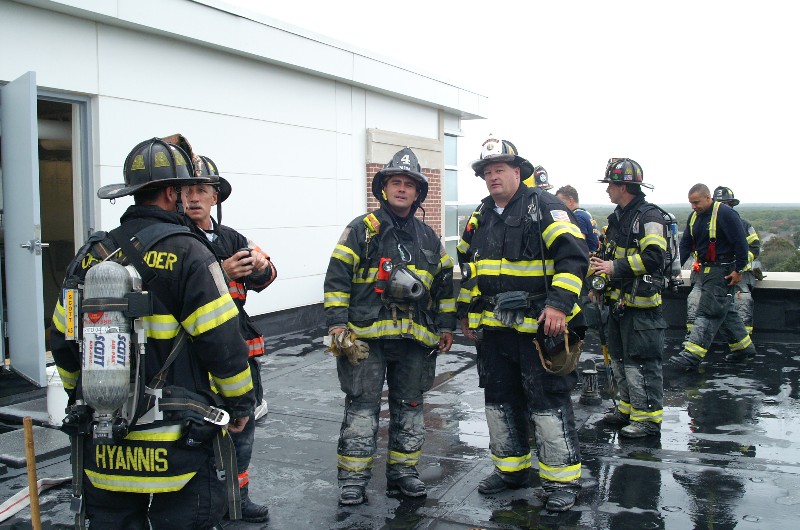 Evaluators, chiefs, and crews will be putting together a review of this drill to determine what went well,
what needs improvement, and whatever else was determined for future planning.