◄

►

HOME

PAGE = PAGE 1 = WELCOME TO CAPE COD FD.COM

Updated: December 27, 2007

Cape Cod Live Scanner 1
Cape Wide News
Scan Cape Cod
MassFireTrucks.com
Northeast Fire News
Firehouse.com
Firefighter Close Calls
Daily Dispatch
<![if !vml]><![endif]>

<![if !vml]><![endif]>
READ CAPE COD TIMES STORY ABOUT CAPECODFD.COM

<![if !vml]><![endif]>

<![if !vml]><![endif]>

"This is The Heart Beat of Cape Cod!"


The Worldwide Headquarters
of CapeCodFD.com

Serving the Globe since September 11, 2000
The Most Comprehensive Website
About Cape Cod Fire Departments Anywhere





New Otis Squad 415 in service


<![if !vml]><![endif]>


<![if !vml]><![endif]>


Welcome to CapeCodFD.com
CapeCodFD.com is dedicated to bringing you vital information and images from the fire / rescue departments of the Cape Cod & Islands area of southeastern Massachusetts, USA. This site covers all of Barnstable County, Dukes County, Nantucket County, and the southern half of Plymouth County. This includes all of Cape Cod, Martha's Vineyard, Nantucket, and Plymouth.

Profiles over 50 Fire & EMS Depts
CapeCodFD.com offers extensive profiles on over 50 Fire and EMS Departments within the four counties in southeastern Massachusetts.
Within these profiles are specific details about each department, images and information on over 100 Fire Stations and over 300 pieces of Apparatus. There are Rosters of each of the departments. The site also displays department patches, radio communications information, Mutual Aid Run Cards, and more. If you want to know something about any of the Cape area fire departments, you came to the right place.

Special Features Section
One of my favorite sections of the site is the Special Features area. Within this section you will find photo essays, historical information, spectacular fire images, and much more.
Learn about apparatus and manufactures including: Brush Breakers, ARFF Crash Trucks, Fire Boats, American LaFrance, Ahrens Fox, Mack, and Maxim.
Check out Old Cape Fire Stations and Fire Stations across the USA. There are features on visits to the FDNY, LA County "Station 51" and a meet with Paramedic Johnny Gage.
Spectacular fires including the Crosby Yacht Yard fire, Provincetown Whaler's Wharf Fire,, Hyannis 4 Alarm Condo fire, simultaneous multiple alarm fires in West Barnstable, an Eastham Third Alarm, Osterville Fires, a General Alarm at Taunton State Hospital, and a 6 Alarm Fire in Boston. Features are added as interesting events happen or time permits.

The Latest News and Information.
We try to keep the information up to date and provide you with the latest news and information about the departments, new apparatus, personnel, and incidents.

Huge Links Page
We have a HUGE LINKS PAGE with new links added from time to time to keep you 'surfing' the net for hours.

Listen Up Too!
If you like to listen to the action, click on the Listening Live Links. You can hear Cape Cod fire departments, Boston, Providence, FDNY, and more. Its great fun to listen while you look at the site.

Thanks For Visiting
We're glad to have you visit Cape Cod via this site. It is our mission to keep the site as up to date and accurate as possible. We want it to provide you with the information you seek. We appreciate your visit, are interested in your comments and input. Send us an E-Mail. Come back and visit often.

This is an "Unofficial Site"
CapeCodFD.com is a PRIVATELY OWNED site. It is NOT an "Official" Website of any of the departments that are profiled. We do our best to provide accurate information about those departments, but the content of this site is the sole responsibility of CapeCodFD.com.
For "Official" information, or questions, we recommend you contact the departments directly.

See you again soon!

Britt Crosby.
Webmaster CapeCodFD.com




God Bless The USA

Stay Safe!




12/27/07
Updated Home Pages. New Otis S-415 in service, W Barn A-293, Sandwich E-451. HAPPY NEW YEAR!

12/04/07
Updated Home Pages. Photos of Otis S-415, Otis Foam 416, Marion Ladder 1, Marion C-1, West Barnstable A-293. Updated rosters for Otis, Marion.

12/03/07
Updated Home Pages. New Dennis E107 delivered. New West Barnstable ambulance delivered. Fire station news from Carver, Nantucket, and Wellfleet. Marion has an aerial platform. Updated several news pages.

11/25/07
Updated Home Pages. Updated Fireboats Pages, adding 2 for
Cape Cod Boats and New Philadelphia Fireboat. Feature on
retirement of West Barnstable Bob Crocker. Updated Brush
Breaker Pages adding a new page.

11/09/07
Updated Home Pages. Updated Yarmouth DEP Trailer & Fire Prev Trailers, Dennis DEP Trailer, Orleans DEP Trailer, Eastham DEP Trailer, Truro DEP Trailer, Provincetown New Amb 198, Added a few new links. Updated several Rosters.



<![if !vml]><![endif]>

Pull The Hook!

CAPECODFD.COM
Send us an E-Mail!
Just pull the Fire Box.
We are interested in you thoughts, ideas, and comments
about CapeCodFD.com.


HAVE YOU CHECKED OUT... ?


HOME PAGE




DISPATCH CENTER




FIRE DEPT MAP




SPECIAL FEATURES




CAPE APPARATUS




FIRE DEPARTMENTS




FIRE STATIONS




MUTUAL AID




ROSTERS



These are a few good 'starting points'
to enjoy CapeCodFD.com.





<![if !vml]><![endif]>

By Tim Caldwell

Check it Daily
MOST UP TO DATE - MOST ACCURATE
FIRE & POLICE NEWS ON CAPE COD
Cape Wide News
<![if !vml]>
<![endif]>
The Map below illustrates the area covered by CapeCodFD.com.
The 'dots' represent the fire stations. Click on them to view those fire stations.
Clicking on a community (department) name will take you to the department profile.

<![if !vml]>
<![endif]> More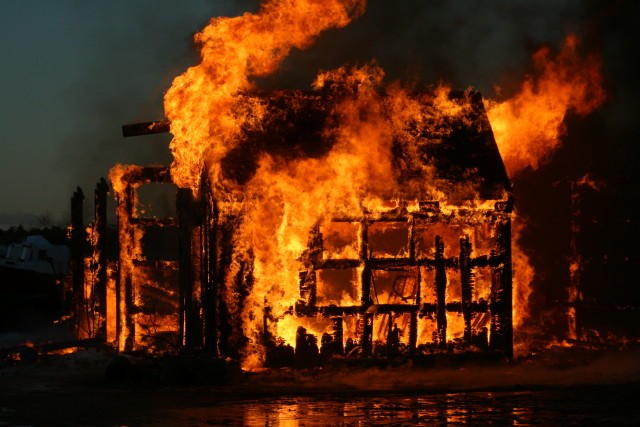 Brewster Boat Yard, Freeman's Way
December 18, 2007
(Photo T Gagnon)



<![if !vml]>
<![endif]>






PLEASE SUPPORT THIS SPECIAL CAUSE
Cape Cod Cares for Our Troops
www.CapeCod4TheTroops.com
REMEMBER ALL THE MEN AND WOMEN
PROTECTING OUR FREEDOM

<![if !vml]><![endif]>


<![if !vml]><![endif]>



Old Harwich Ladder 1
1973 Mack / Thibault 85' Aerial
1980's photo (B Crosby)





Santa on Eastham Engine in 1960's



<![if !vml]><![endif]>



<![if !vml]><![endif]>


Cape Cod Fire Department
2006 Run Stats
NEW 01/20/07

THE LATEST 2006 STATS
2005 2004 2003 2002 2001 2000

Unofficial 2006 Stats... 54,784 calls
#1 Yarmouth FD.... 5,900 runs
#2 Hyannis FD........5,843 runs
#3 Falmouth FD......5,544 runs

The Run Stats are "unofficial"
but do show the current trends in
emergency responses on Cape Cod

The Fire Bell

374 Route 28, West Dennis



www.FIREBELL.net

A MUST VISIT WHEN ON CAPE COD!
Books - Toys - Memorabilia - Much More

EMAIL THEM

<![if !vml]><![endif]>

<![if !vml]><![endif]>

Remember

The Worcester Six
December 3, 1999

Firefighters Memorial
View Video


F.D.N.Y. 343


9-11-01



Would you like to help out?



Correspondents Welcome

Correspondents List
06-29-06


CapeCodFD.com was launched on September 11, 2000. In the years that have passed, the site has grown into a very large site with many daily visitors.
This site is a 'One Man' operation. Gathering information and keeping pages up to date are time consuming, but very important.
We have a group of "Correspondents" who help to keep the site up to date and accurate. If you would like to help out, you are welcome to do so. We need people who are willing to send us an
E-Mail with news, corrections, updates, and other information that will help us better serve those who frequent the website.
If you want to help, contact me at CapeCodFD.com. For more information READ MORE

HELP MAKE CAPECODFD.COM
THE BEST ON THE WEB!




<![if !vml]><![endif]>
Would like to be a sponsor of
CapeCodFD.com?
Contact Us



Ornaments For Sale
MORE

<![if !vml]><![endif]>



INFORMATION ABOUT RE-BANDING
AND PURCHASING SCANNERS
Some Updated Radio Freqs 9/25/06
Rebanding Info
Radio Reference Rebanding
Radio Rumors
FCC On Rebanding
800 Rebanding.com

SOME BUYING OPTIONS


BCD996T


BCT15


BCT396T





READY TO ORDER YOUR
NEW SCANNER?




Checkout Mike's EBay Site at
<![if !vml]><![endif]>
REDDOG'S RADIOS




Uniden Scanners including the newest
Trunk Tracking Scanners
that will be Rebanding Compliant.

"Alone on an Island"
By William Watson

Some of you may not know Bill, but you would recognize his voice as a dispatcher at Barnstable County Control.
Bill has published his first book!
Check it out and get your orders in for a first edition copy!
<![if !vml]><![endif]>

www.found on the web

A SITE FOR THE KIDS
NFPA "SPARKY THE FIREDOG" NFPA


Fun things for kids to do & learn....

| | |
| --- | --- |
| <![if !vml]><![endif]> | <![if !vml]><![endif]> |
| | |
<![if !vml]>
<![endif]>
PREVIOUS PHOTOS

"Cheers"
Photo B Crosby

<![if !vml]><![endif]>

<![if !vml]><![endif]>


A NASA view of the Cape Cod and Islands area from space...
There's no place like home.




SOME OF YOUR GREAT COMMENTS


A Real Special One

Hi Britt,

Just wanted to share with you about my special boy. Our son Chad is 8 years old and has Asperger's Syndrome, a high functioning form of Autism. Since he was about 1 year old he has been "into" fire trucks. He has only grown to love them and all that goes with it as he gets older.

I don't know how I discovered your web site, but needless to say it is the motivation I needed to get him to school lately. He really hates going and the teachers are becoming more insistent he not talk about firefighting. So each morning before he leaves for school we come to your web site and are going thru each state. He gets to pick a couple favorites which I print for him and he takes them to school. We give them to his teacher (he's in special ed.) and when he completes reading or math he gets to spend a few minutes relaxing and looking at them.

He is also into the old Emergency show and watches an episode or 2 daily. He also likes Adam 12. He and his Dad play each night at bedtime the they are Roy & Johnny!

Well Britt, this is longer than I planned but I just wanted you to know the joy you have brought our little boy. Thanks so much.

Sally Clark

Yakima,WA

---

Britt,


THE BEST COMPREHENSIVE FIRE WEB SITE I'VE SEEN AND I'VE SEEN A LOT...

THIS IS BY FAR THE BEST SITE IN ALL ASPECTS TO A LOCAL FIRE INTEREST

4 STARS RATING

D J SULLIVAN ISD BOSTON


---

Britt,

I am currently doing a 1 year tour at Ali Al Salem Air Base in Kuwait. You have a great website and I just wanted to wish all my fellow brother and sister firefighters from the Cape & Islands a Merry Christmas and a safe New Year. Keep up the great work you all do! Thanks.

SFC Gilbert 'Pete' Forend in Kuwait
Oak Bluffs Deputy Chief, Army Fire Chief Mass. National Guard Camp Edwards

---

Britt,

I have seen many, many websites and when I came across yours today I just had to tell you this is by far the best FD site I have accessed. You website should be the "standard" for all large FD sites, it is so easy to navigate and it contains so much info. Keep up the good work!!

Bob Smith, Horsham, PA

---

Britt,

Man, what can I say except AWESOME website!! I could not believe the amount of information you have collected. I am a firefighter/EMT here in Virginia. I am also a dispatcher for the county, dispatching police/fire/ems. I have always wanted to do a site for our fire/rescue departments like you have done for your area.

Sincerely,

David Morgan

---

Britt,

Love the supersite. I've been listening all day in Germany. Its really fun. Yarmouth police responded to a residential alarm and I could here the actual alarm going off over the broadcast of the police officer.
AWESOME. Keep up the great job on the website...

SrA John D. McPherson

---

Britt,

I think the word is WOW! You have done a fantastic job assembling this site. I came in looking to trade patches and stayed as long as I could looking at just a few of the elements that you have put together. I'll be back.

Martin Johnson

Winnipeg, Manitoba

Canada

THANKS FROM ALL OVER




CapeCodFD.com was awarded
"Site of the Month" for October 2006!


CAPECODFD.COM
Includes the following features....

MAPS
Map of the area covered by CapeCodFD.com
showing all of the fire departments
and the fire station locations.


FIRE DEPARTMENTS
Profiles of Cape Cod, Martha's Vineyard, Nantucket,
and Plymouth County Fire Rescue Departments.


FIRE STATIONS
Photos of each of the fire stations, including
the apparatus assigned.


APPARATUS
Photos and description of each of the
various apparatus.


STATION ROSTERS
Another nice feature is the Rosters section.
Each department's apparatus listed by
station on a printable page that you can
take with you as you visit the area fire stations.


MUTUAL AID - RUN CARDS
Hear an incident, find out who is on the
run card, what apparatus goes to the scene
and what covers. You can also listen live
to the incident, while you check out the
features of the apparatus responding...
cool huh!

Plus....


SPECIAL FEATURES
Photo features on Apparatus such as the
Cape Cod Brush Breakers,
ARFF Crash Trucks,
Maxim Apparatus,
Mack Apparatus,
American LaFrance,
Ahrens Fox,
Fire Boats, and more.
Plus Features on local fires, incidents
and events. And other special features on
Worcester Six, FDNY, LAFD,

USA Fire Stations,
and more. Check them out...


ANIMATIONS
We also have a large collection of cool
animated gifs and other images collected
along the way.
Copyright Britton W Crosby
CapeCodFD.com 2000-2007
All Rights Reserved