CapeCodFD.com
CAPE COD HOSPITAL
HIGH RISE TOWER DRILL
October 10, 2007
[Home] [Features]
<Prev Page 5 Next>

Crews head to the 'Penthouse' level on the top floor for more search
and hose operations.

Standpipe connection.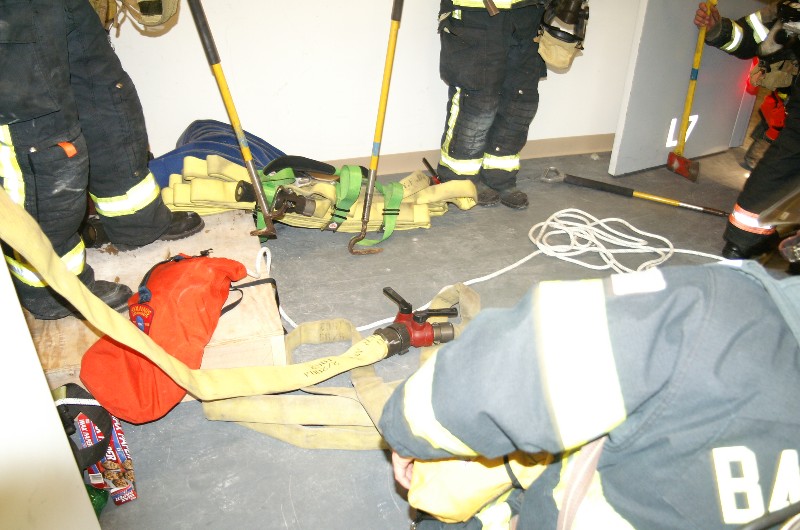 Equipment staged just outside the doorway.

Masking up with wax paper in the masks to prevent any visibility.

Even though there is no smoke, firefighters can not see this victim. Tools used in searching
help to increase the amount of area that can be searched, thereby locating this victim.

An instructor who monitored the search reviews techniques with the crew.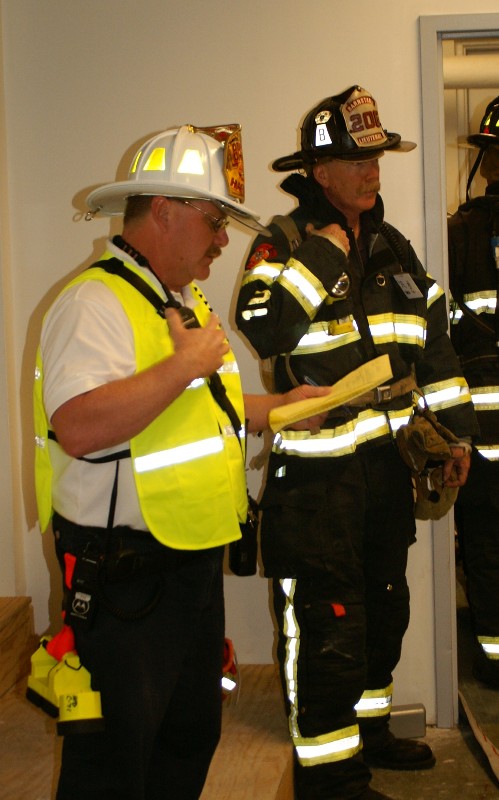 "Division 7" coordinated crew entry and exit on the 7th floor.

Search crews advance off a search rope.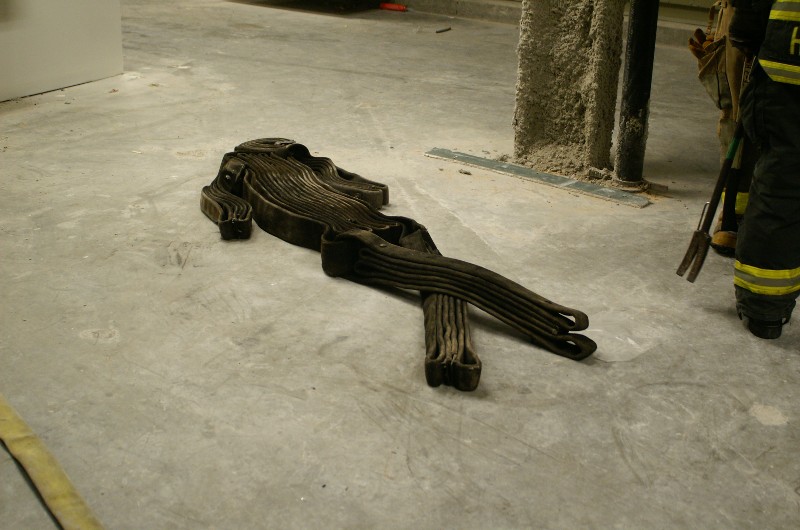 Victim just relaxing, waiting to be found.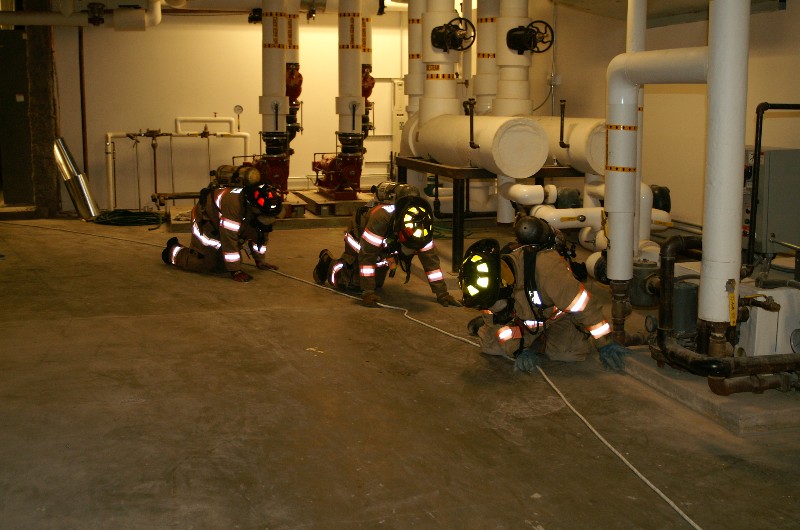 Firefighters searching large complex areas require a rope system to find their way back to the entrance point.

Crews practice passing each other on the same rope.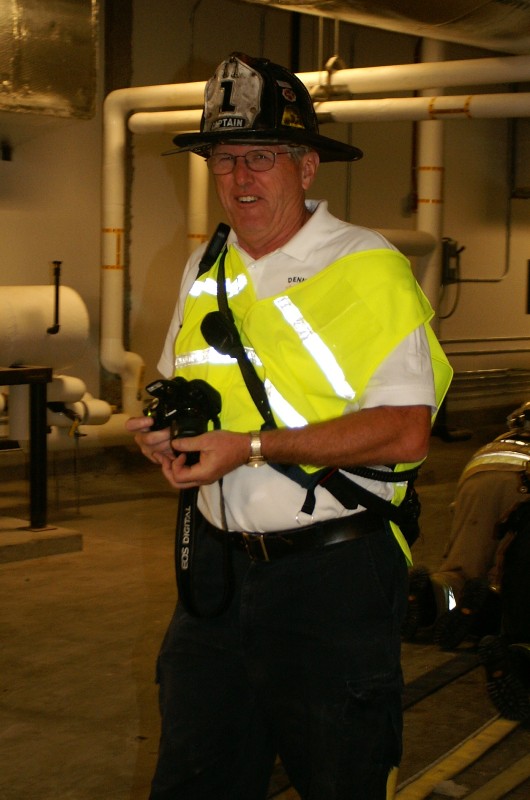 Dennis Captain Robert Tucker.