CapeCodFD.com
ON THE ROAD AGAIN!
3 - FLORIDA - MONROE COUNTY
FLORIDA KEYS
FIRE STATIONS AND APPARATUS
December 2017
[1-Palm Beach Co. North ] [ 2-Palm Beach Co. South ] [ 3-Florida Keys ]
A visit to the Florida Keys (Monroe County) in December 2017.
This was only a few months following the devastating Hurricane Irma.
There are several municipal fire departments as well as Monroe County
fire stations along the 100 mile drive down the Keys.
Mile 0 starts at the end on Key West.

KEY LARGO FIRE STATION 25
The first station encountered upon entering the Florida Keys
was Key Largo Station 25 located at about mile marker 106.

KEY LARGO FIRE STATION 24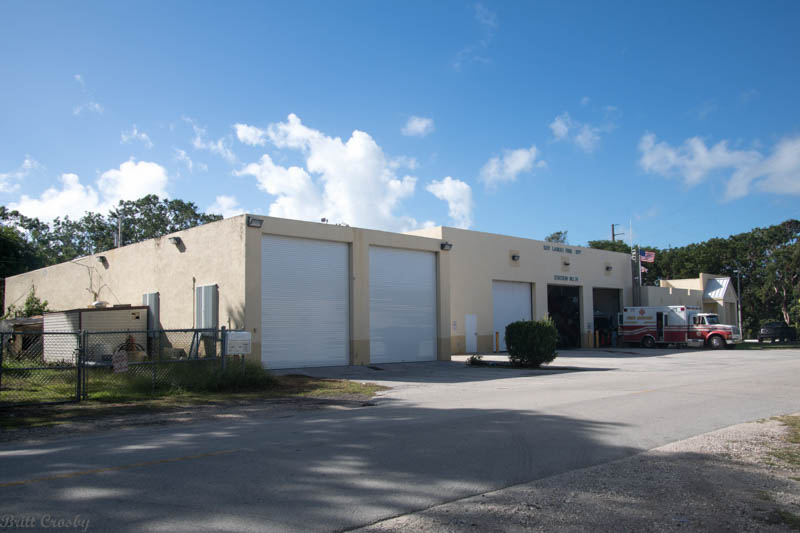 The next station was Key Largo Station 24
located at about mile marker 99.

TAVERNIER FIRE STATION 22
The Tavernier Fire Station was next. There were several interesting apparatus.

ISLAMORADA FIRE STATION 21
The Islamorada Fire Station 21 serves as the Headquarters.
It is located at 86800 Overseas Highway, Plantation Key.
Engine 21 - Rescue 21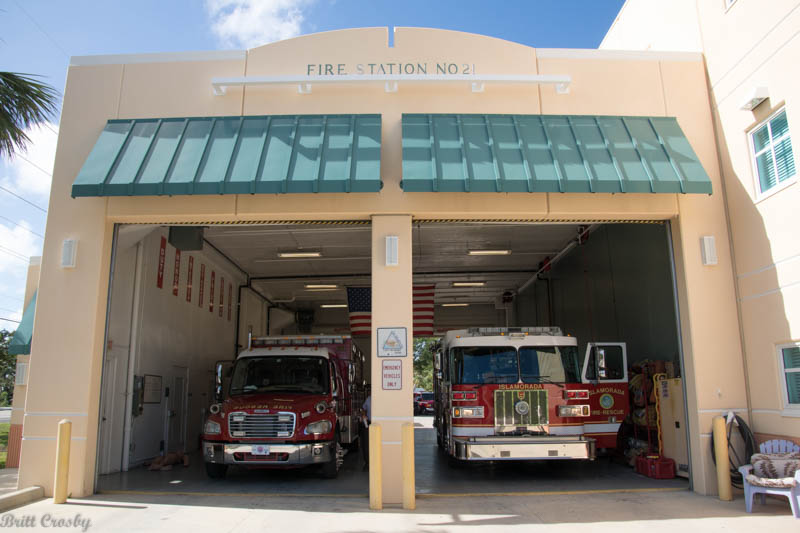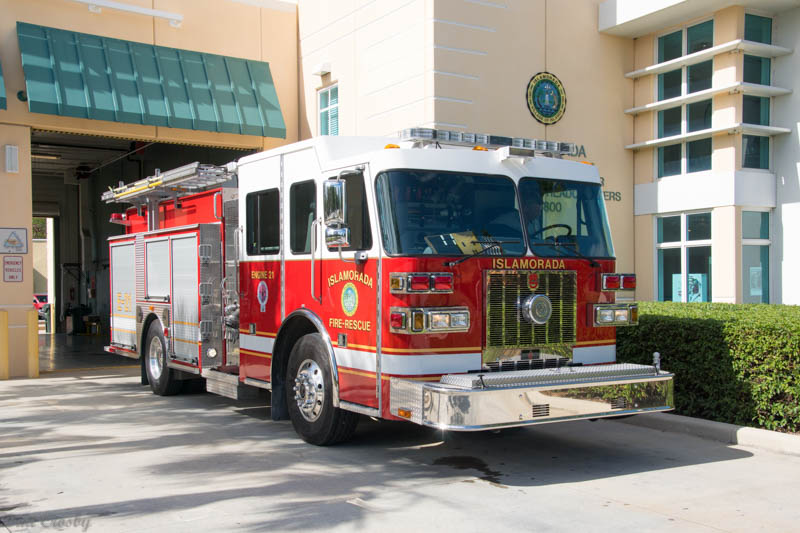 Engine 21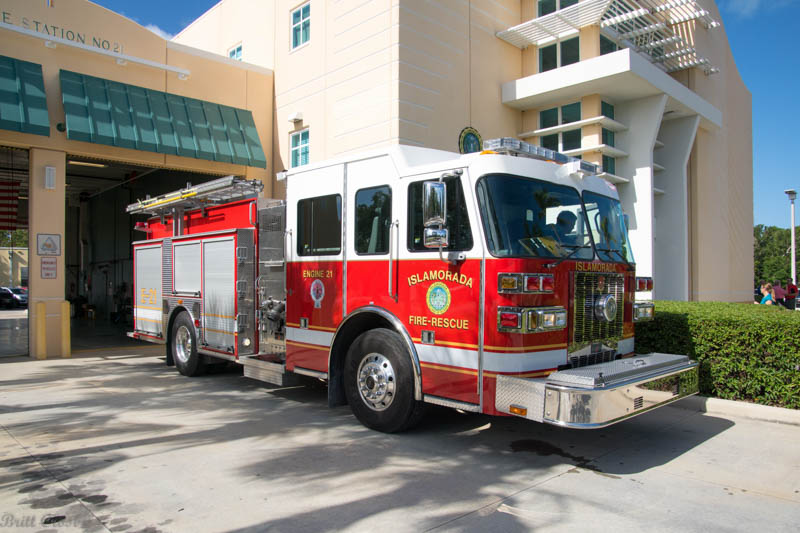 Rescue 21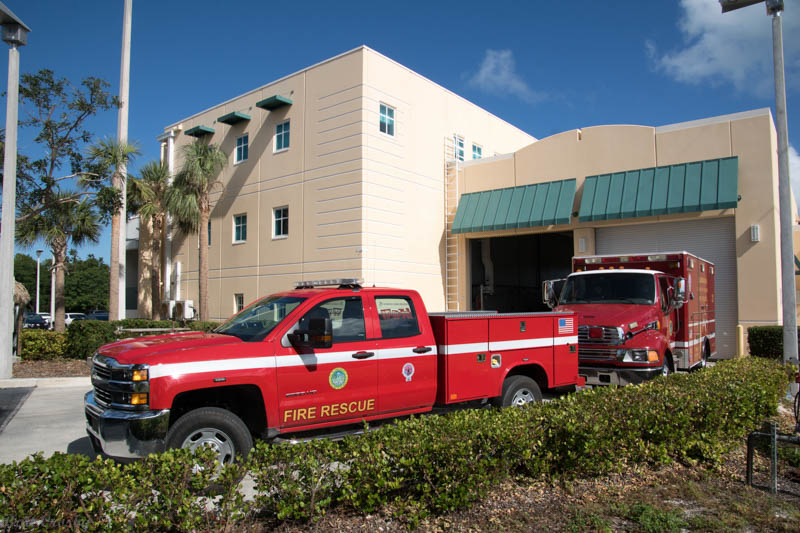 ISLAMORADA FIRE STATION 20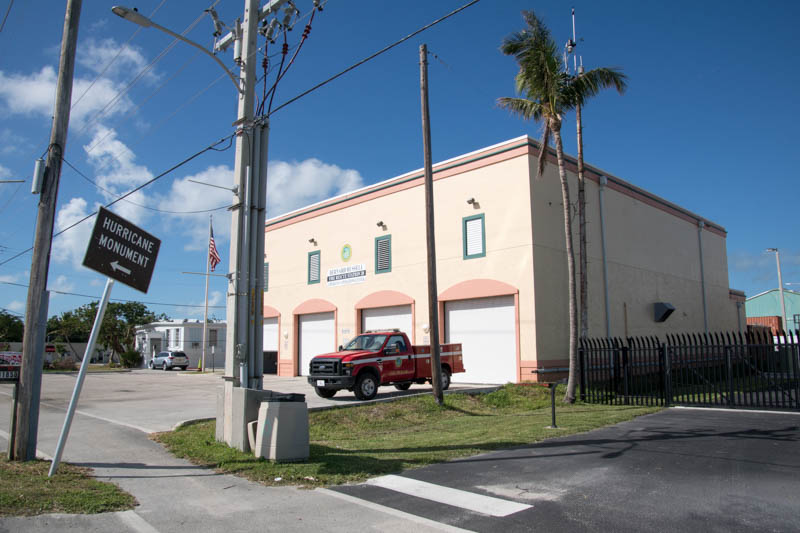 Islamorada Fire Station 20
81850 Overseas Highway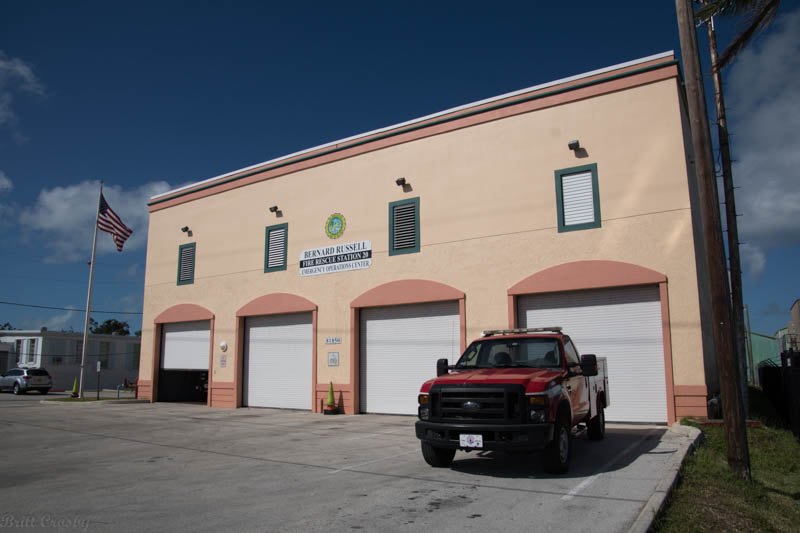 ISLAMORADA FIRE STATION 19
Islamorada Fire Station 19
Engine 19 and Rescue 19
Located at the intersection of Overseas Hwy & White Marlin Blvd
Lower Matacumbe Key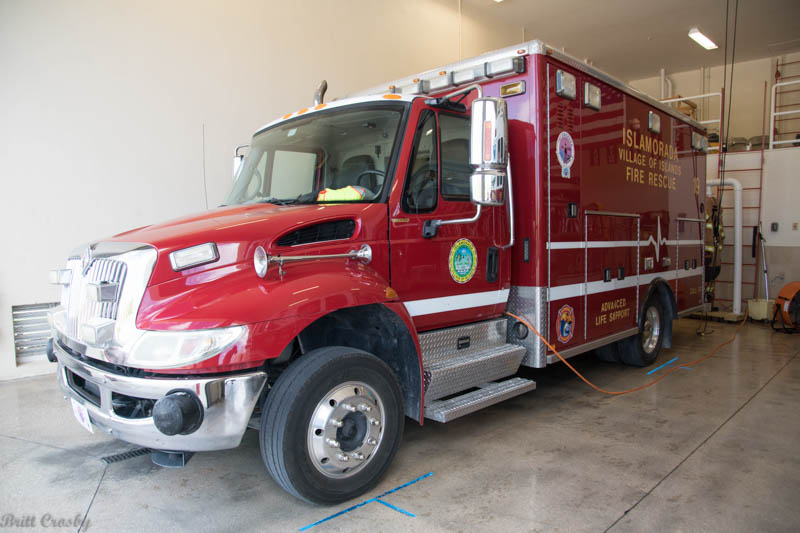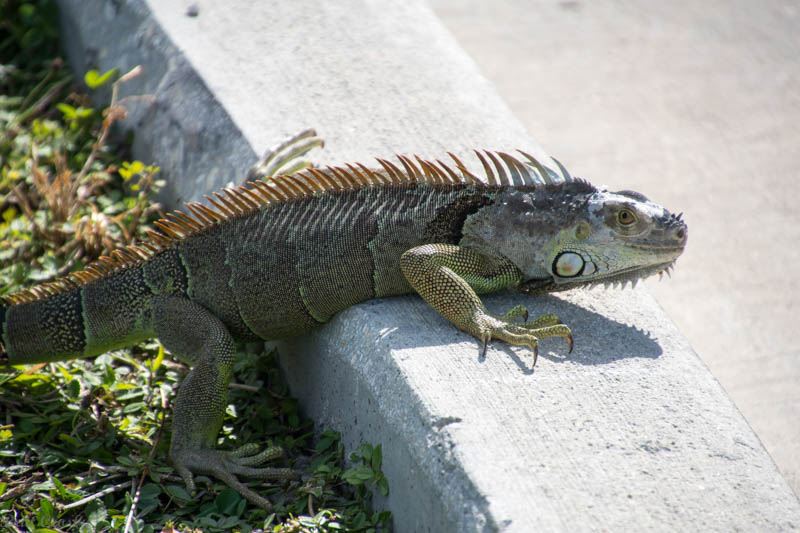 Plenty of these guys down here!

LAYTON FIRE STATION 18
Monroe County Fire Station 18 in Layton
at 68260 Overseas Hwy.
Mile Marker 68.5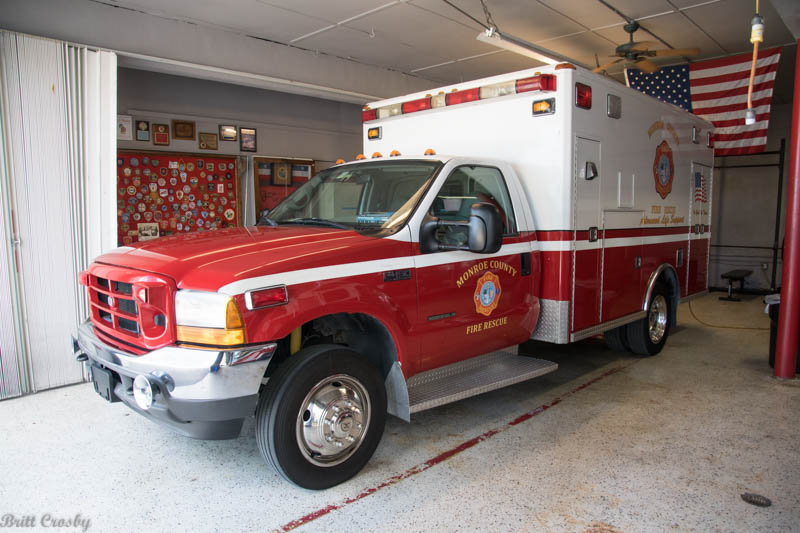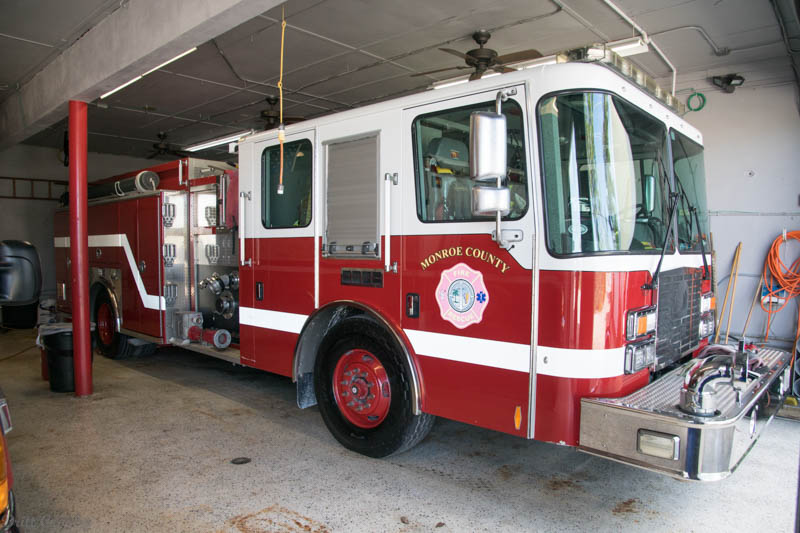 CONCH KEY FIRE STATION 17
Monroe County Fire Station 17
located at 10 S. Conch Ave, Conch Key
Mile Marker 63
Engine 17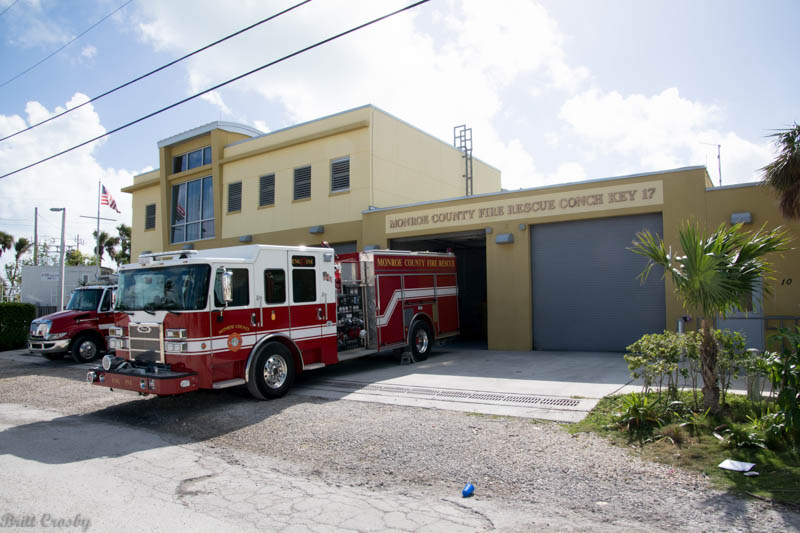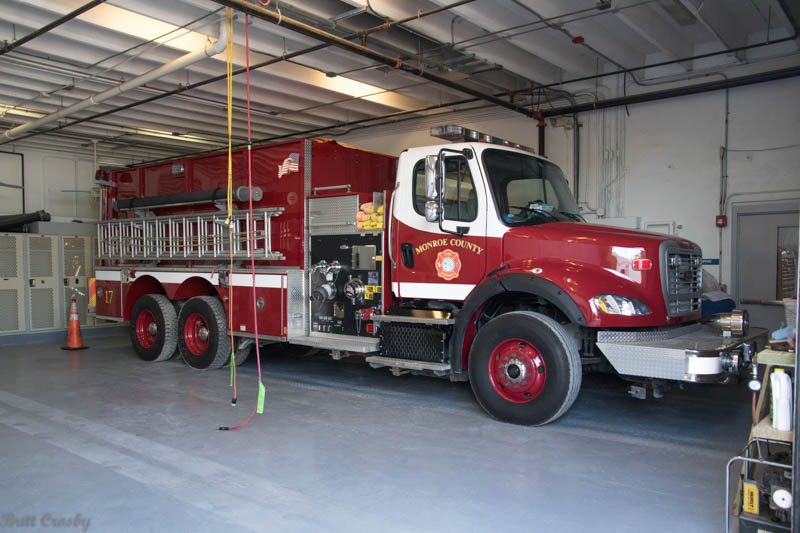 GRASSY KEY FIRE STATION 15
Grassy Key Fire Station 15
located on marathon Key at 59265 Overseas Hwy

MARATHON KEY FIRE STATION 14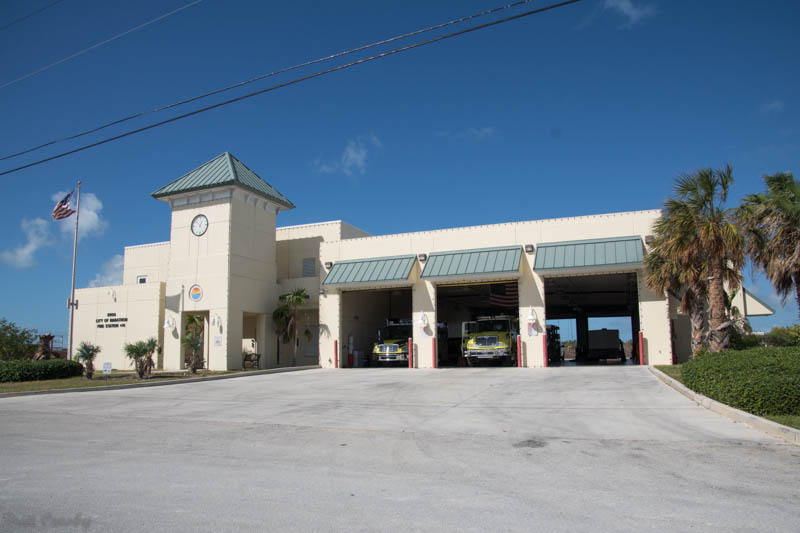 Marathon Key Fire Department Station 14
Located at 8900 Overseas Hwy at the Marathon International Airport.
Several fire apparatus including a ladder and an ARFF vehicle.
Engine14
Truck 14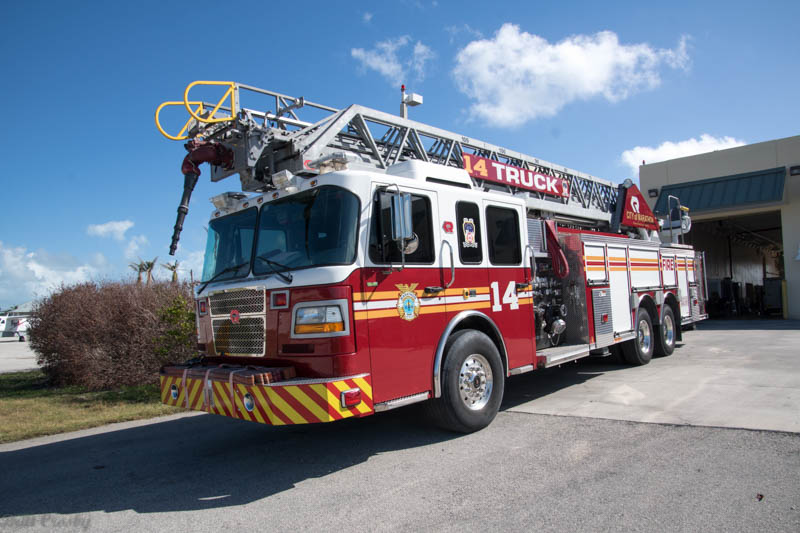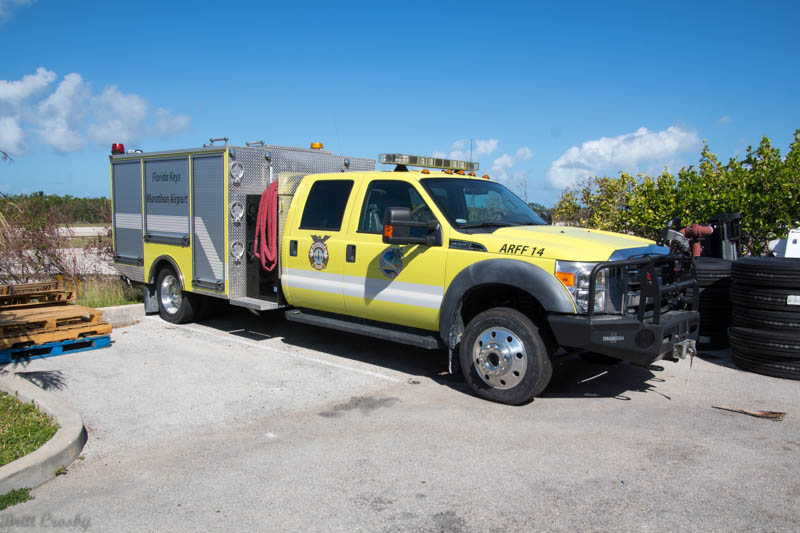 ARFF 14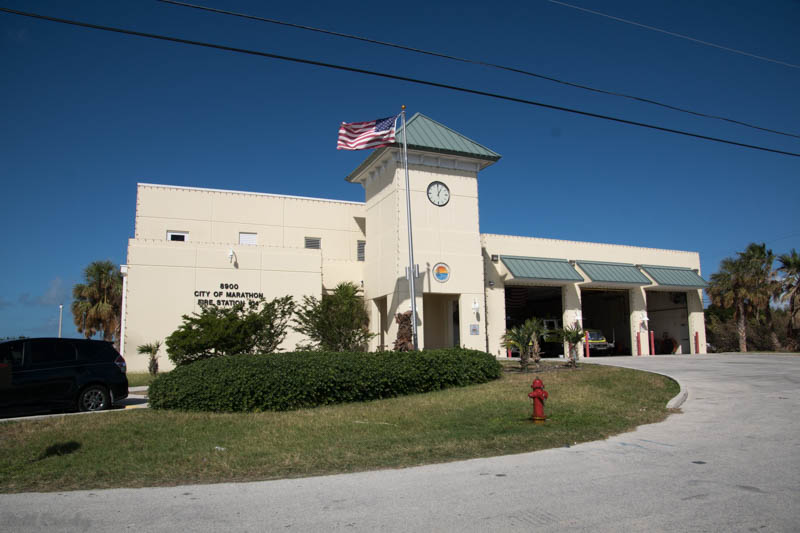 BIG PINE KEY FIRE STATION 13
Big Pine Key Fire Station 13
390 Key Deer Blvd, Big Pine Key
Engine 13, Rescue 13, and Tender 13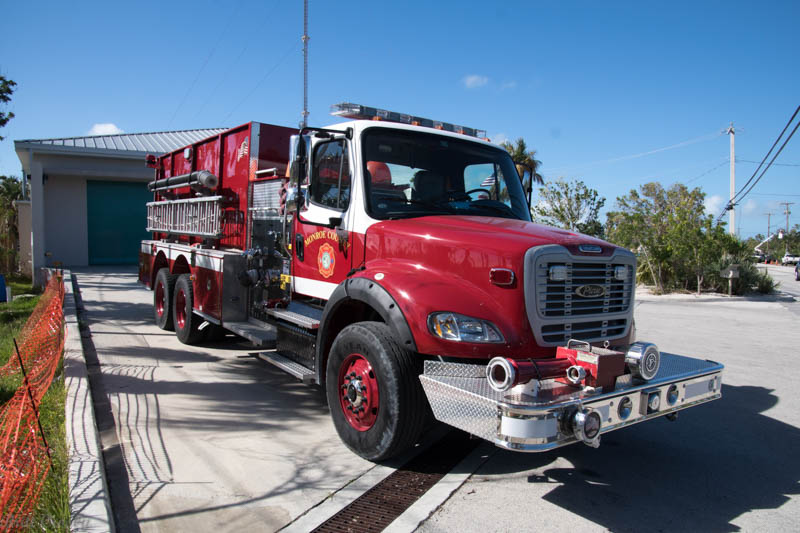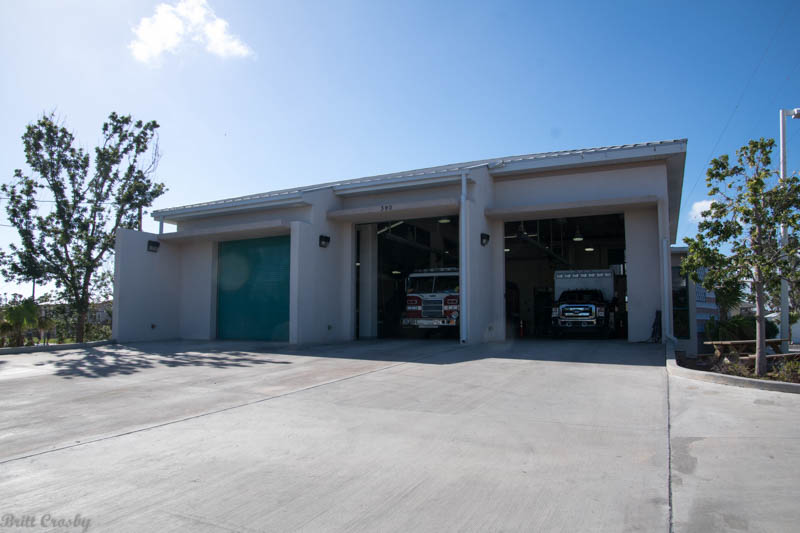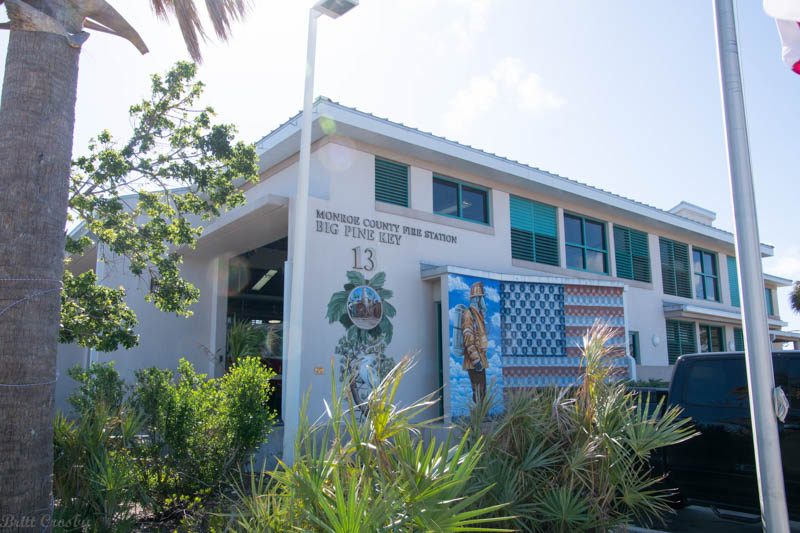 CUDJOE KEY FIRE STATION 11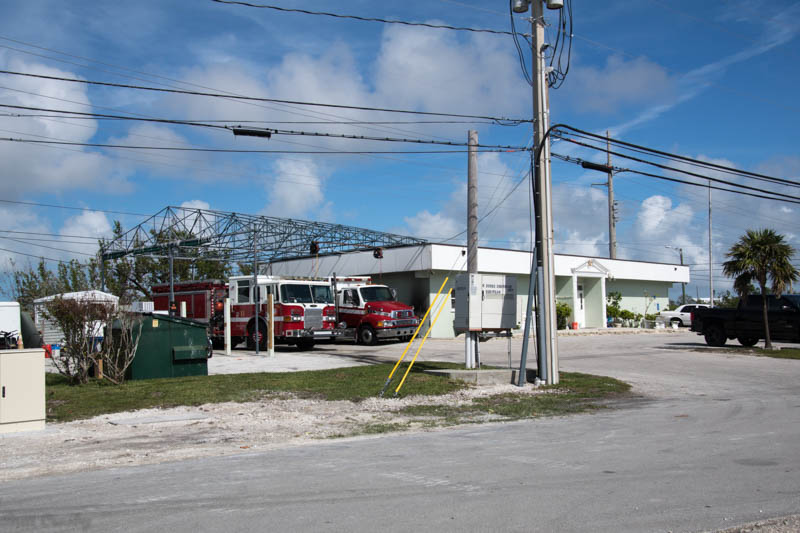 Cudjoe Key Fire Station 11
20950 Overseas Hwy
Mile marker 20

SUGARLOAF KEY FIRE STATION 10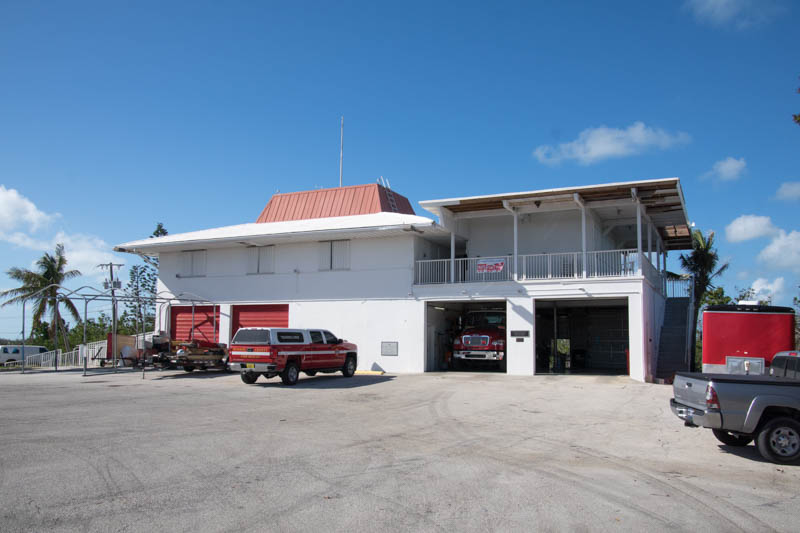 Sugarloaf Key Fire Station 10
17175 Overseas Hwy
Mile Marker 17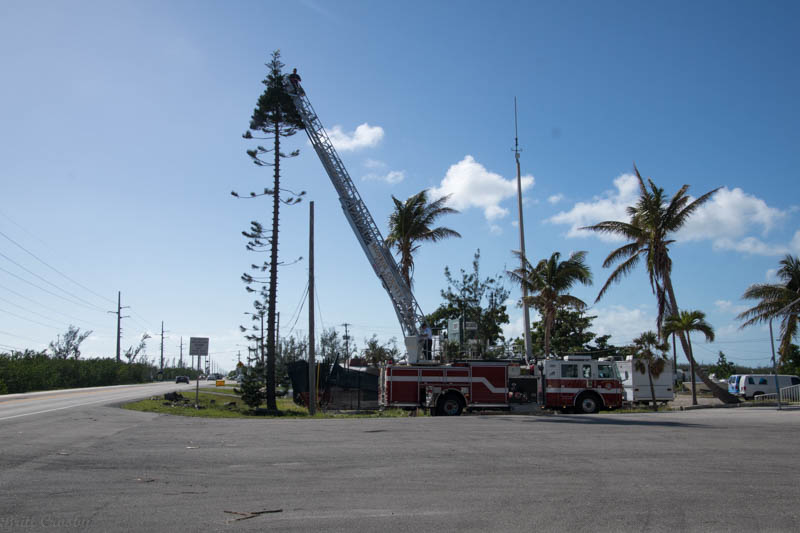 Decorating an Christmas tree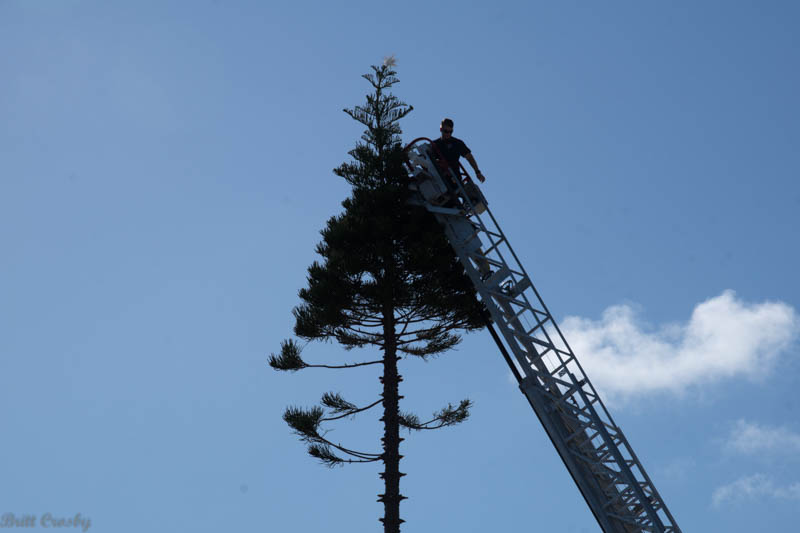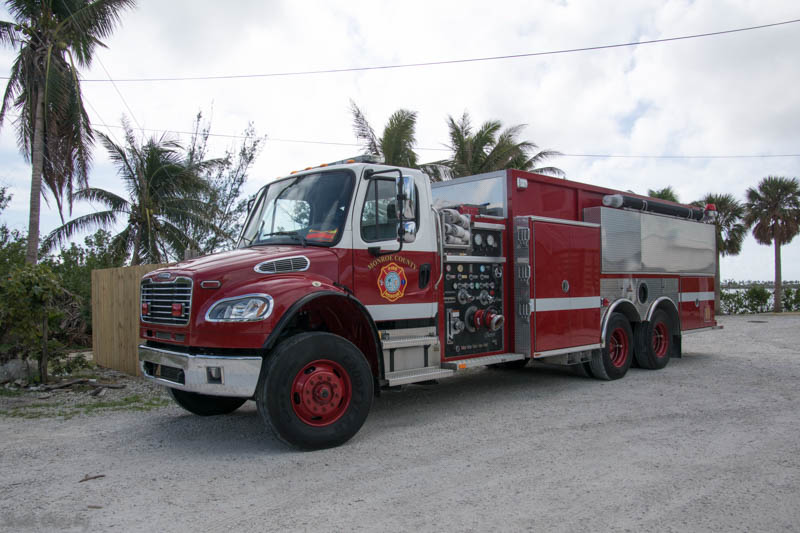 Tanker 10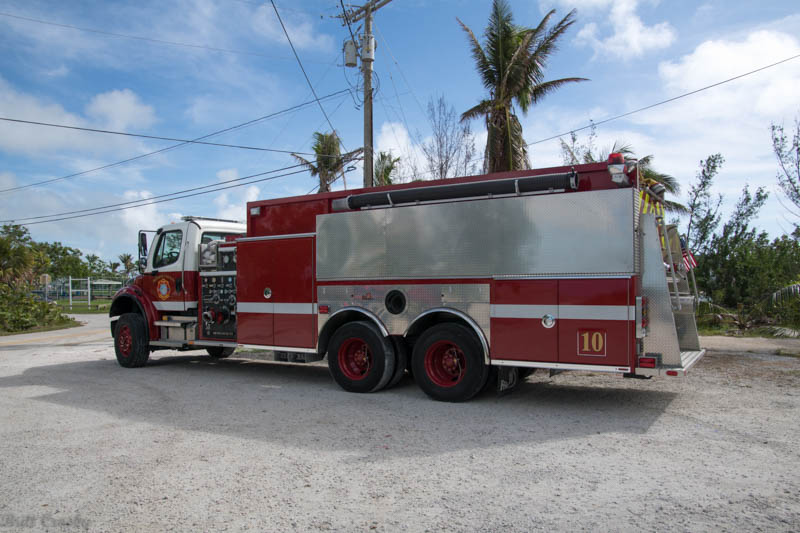 BIG COPPITT KEY FIRE STATION 9
Big Coppitt Key Fire Station 9
28 Emerald Drive, Big Coppitt Key
Mile marker 10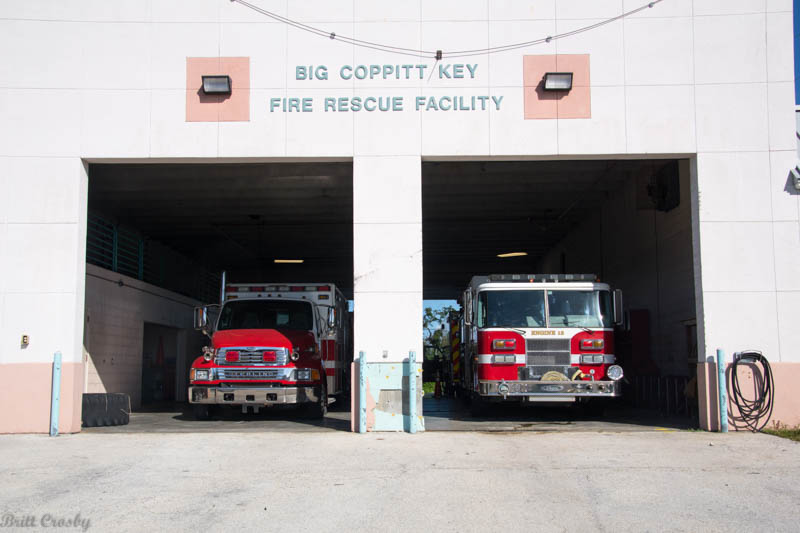 Must be my sign.

STOCK ISLAND FIRE STATION 8
Stock Island Fire Station 8
5655 MacDonald Ave, Stock Island
Mile marker 5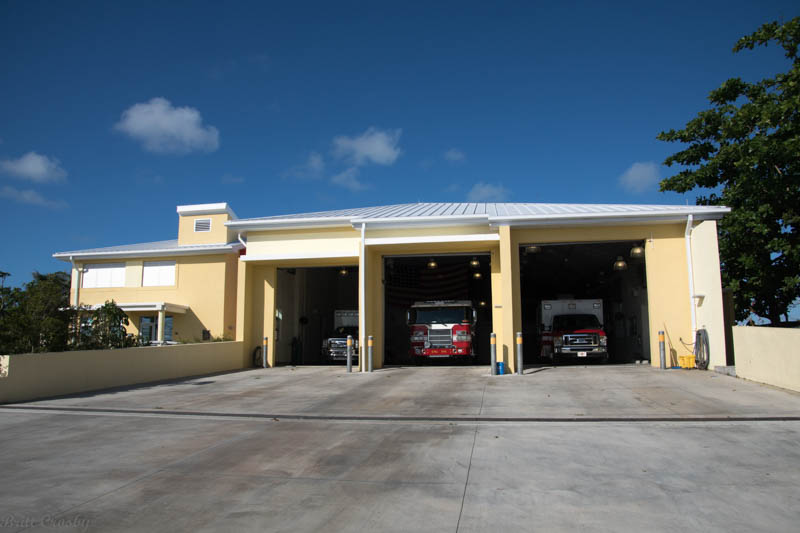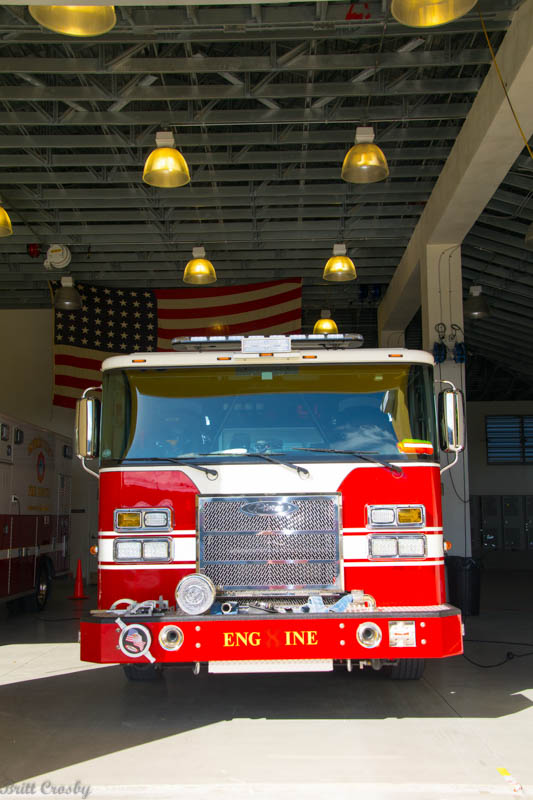 Engine 8

KEY WEST FIRE STATION 1
Key West Fire Station 1
1600 N. Roosevelt Blvd

Fireboat dock located across the street from the station.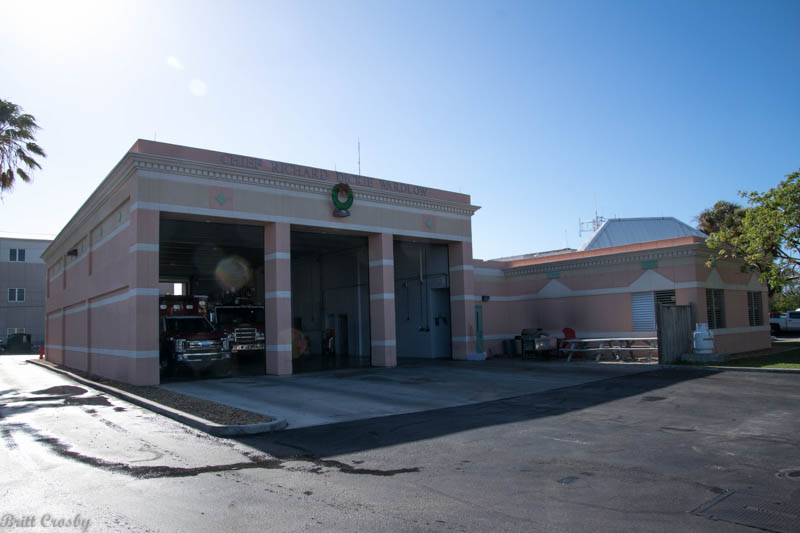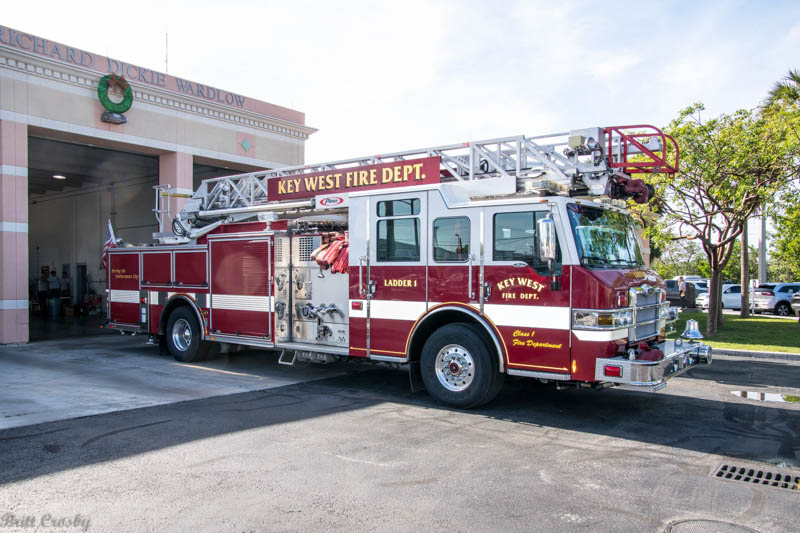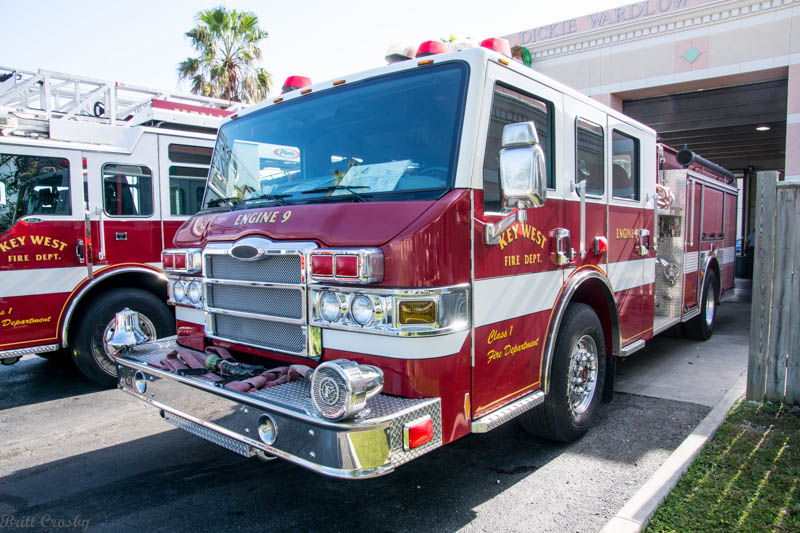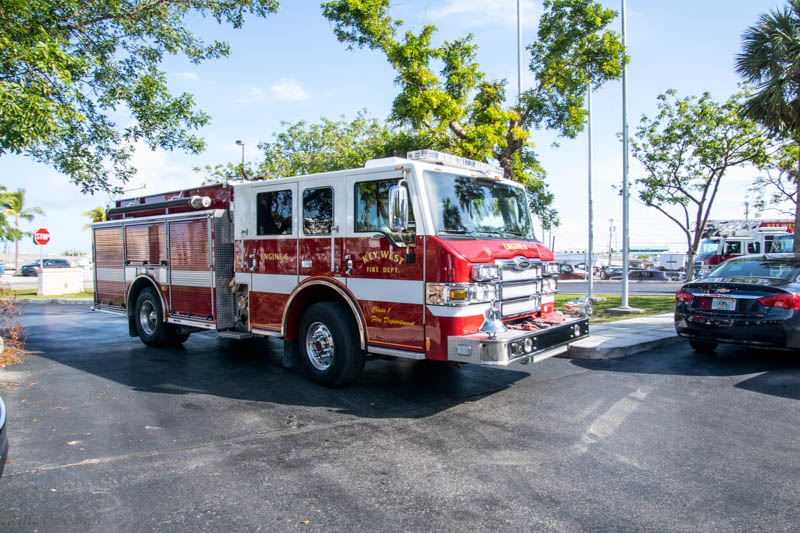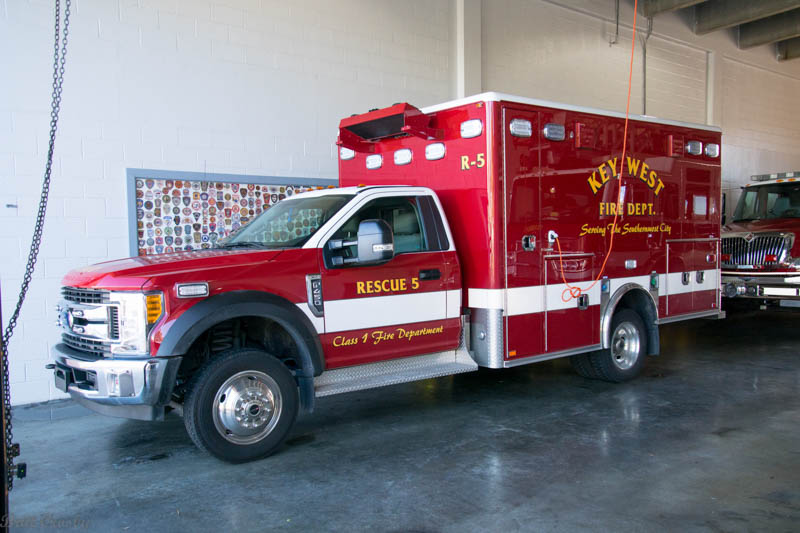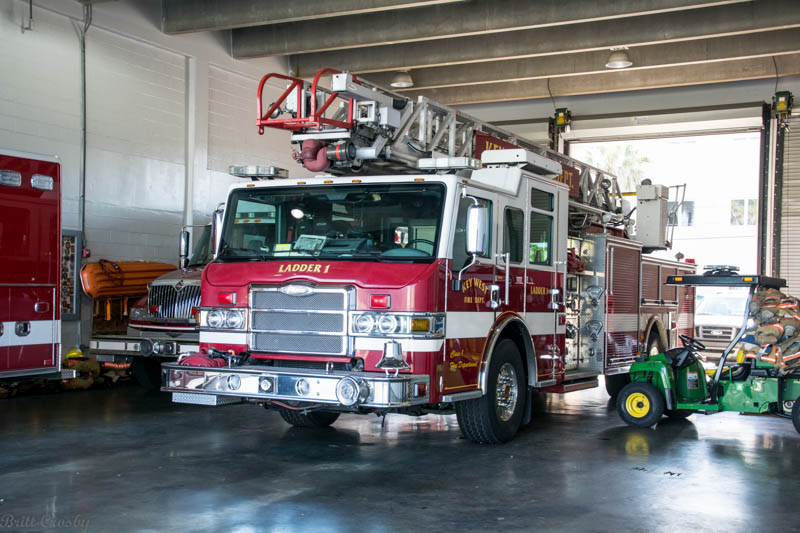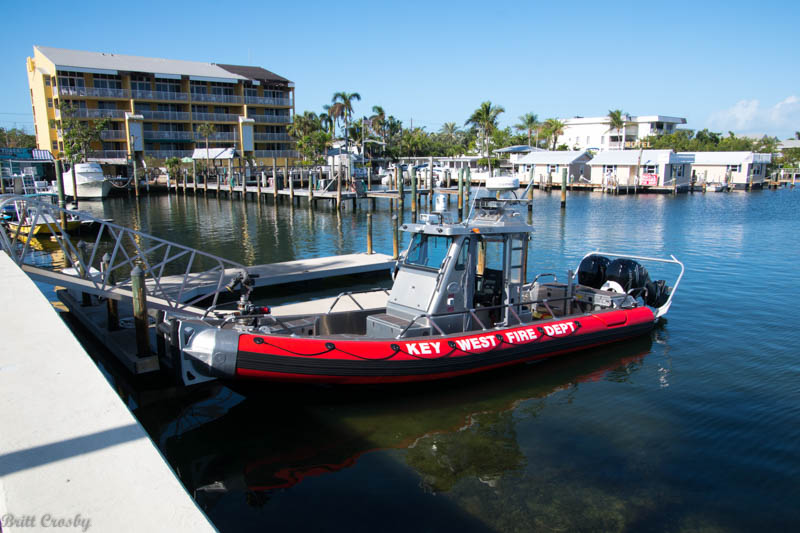 KEY WEST FIRE STATION 2
Key West Fire Station 2
Kennedy Drive & Flagler Ave.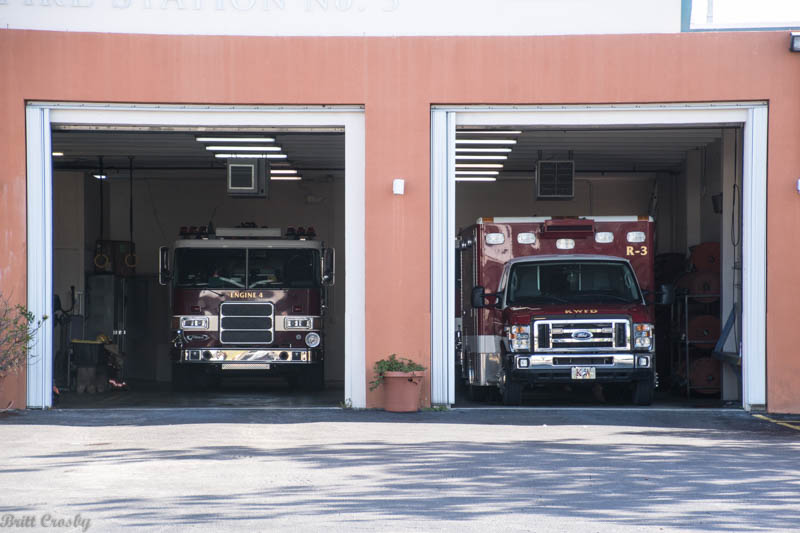 KEY WEST FIRE STATION 3
Key West Station 3
616 Simonton Street & Angela St.
Old Town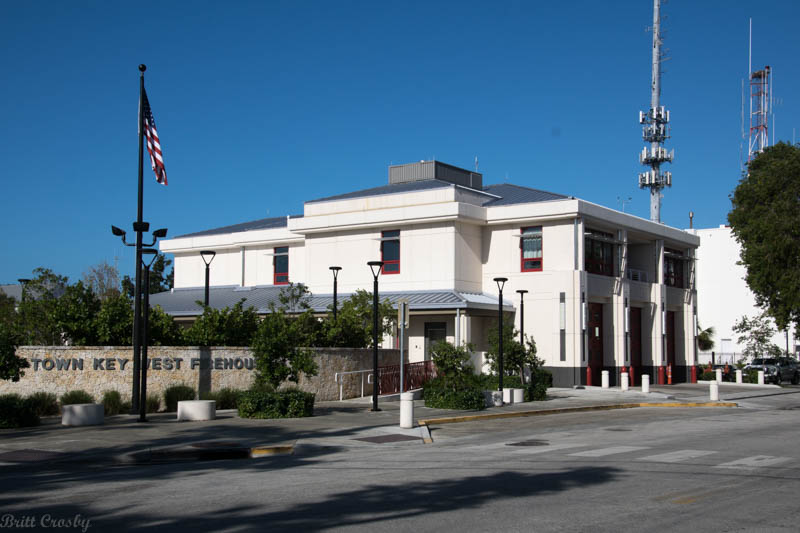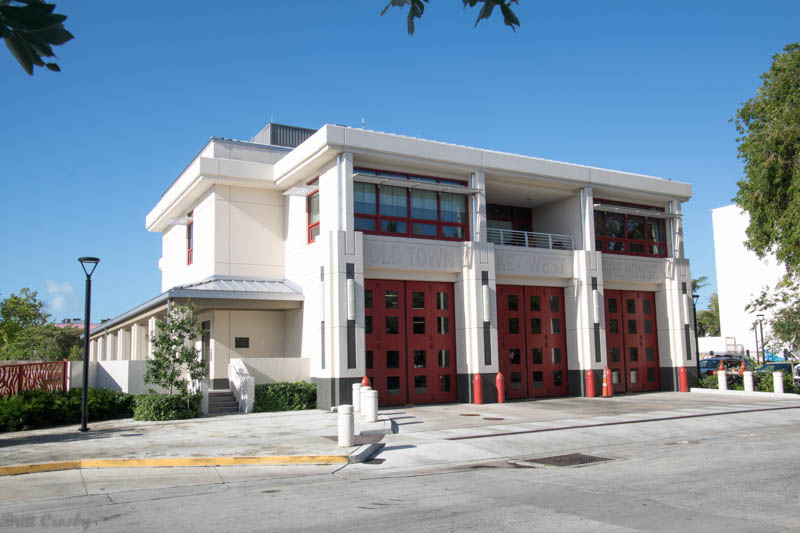 KEY WEST FIRE MUSEUM
Former Key West Station is now a fire museum.

KEY WEST INTERNATIONAL AIRPORT FIRE STATION 7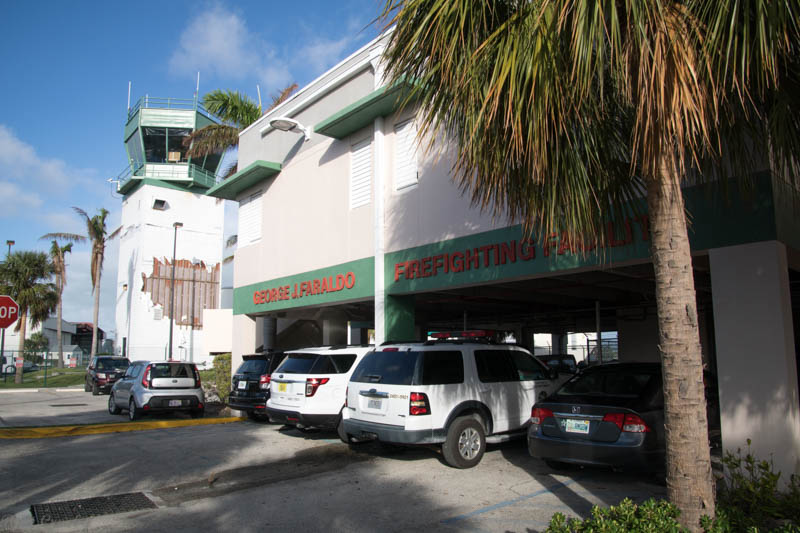 The ARFF Station at Key West International Airport
Operated by Monroe County.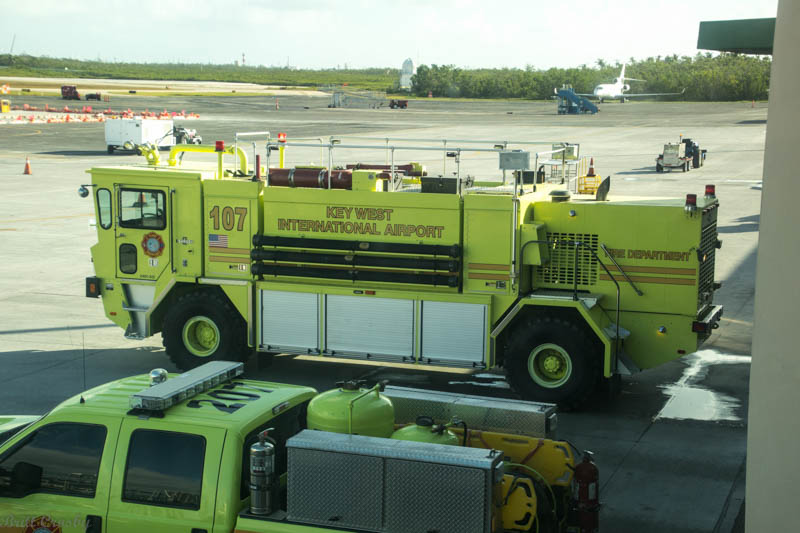 Want a GREAT BURGER?
Moss & Mary's on Stock Island!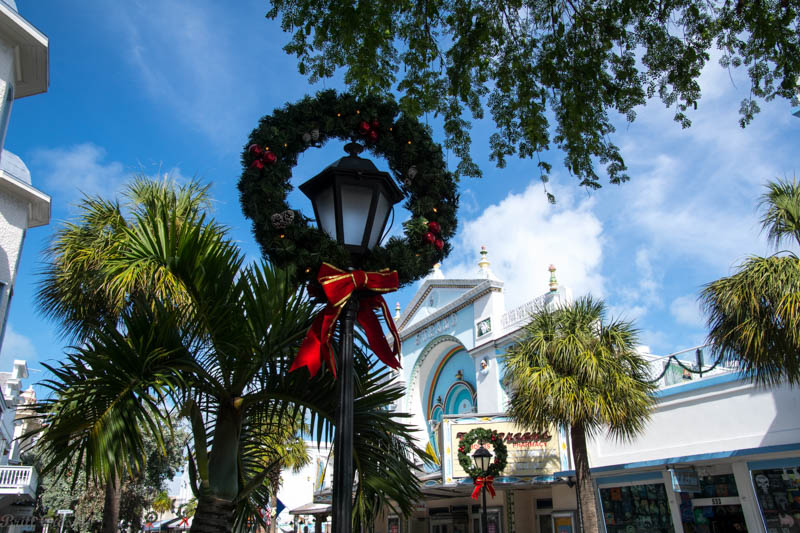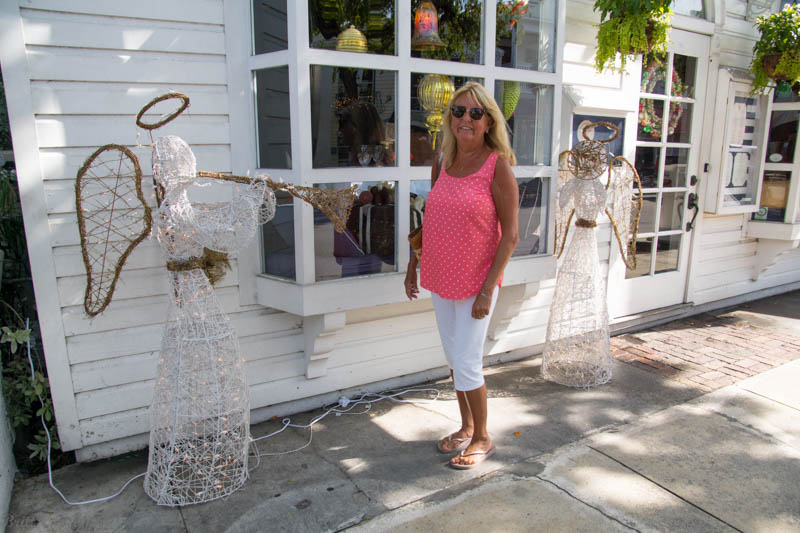 The Angels in Key West.
[1-Palm Beach Co. North ] [ 2-Palm Beach Co. South ] [ 3-Florida Keys ]
CapeCodFD.com
2017