CapeCodFD.com
MASSPORT FIRE-RESCUE
Boston Logan International Airport
Commissioning of the Fire Boat
"AMERICAN UNITED"
November 21, 2011
Photos from the November 21, 2011 commissioning of the Massport Fire Rescue Department's
new Fire Boat "American United."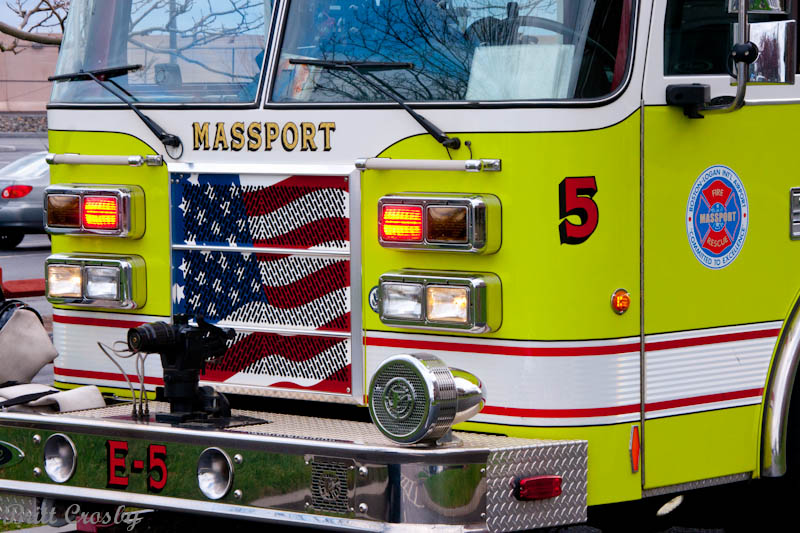 Massport operates from 3 stations. A headquarters with the majority of structural and crash apparatus,
Station 2 near the middle of the airfield with ARFF equipment, and the Marine Division.

ENGINE 5
2005 Pierce 1250gpm / 1000gal / 125 foam Pumper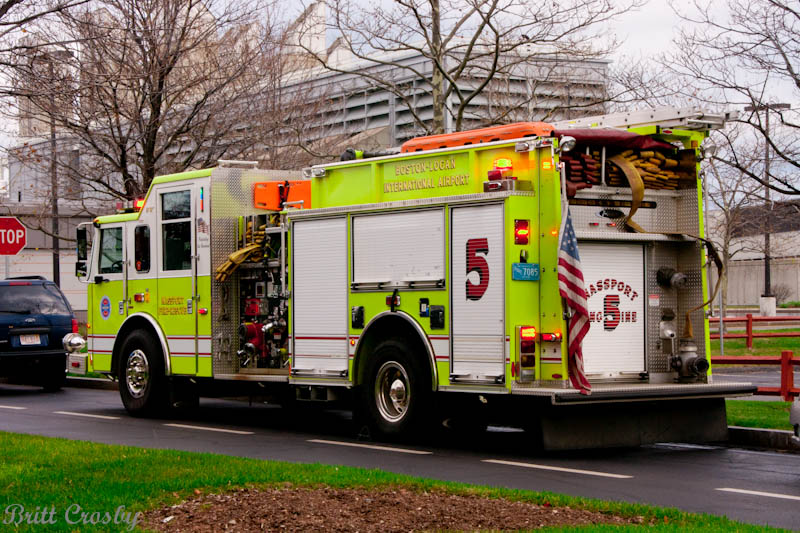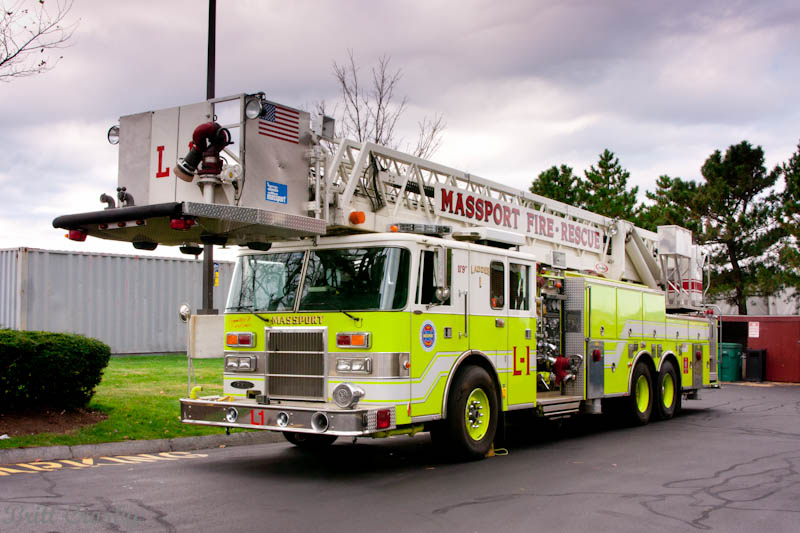 LADDER 1
1995 Pierce Lance 1750gpm / 200gal / 100' RM Aerial Tower
RESCUE 1
2009 Ford F-550 / Danko Rescue Truck
Fire Command
2011 Ford Expedition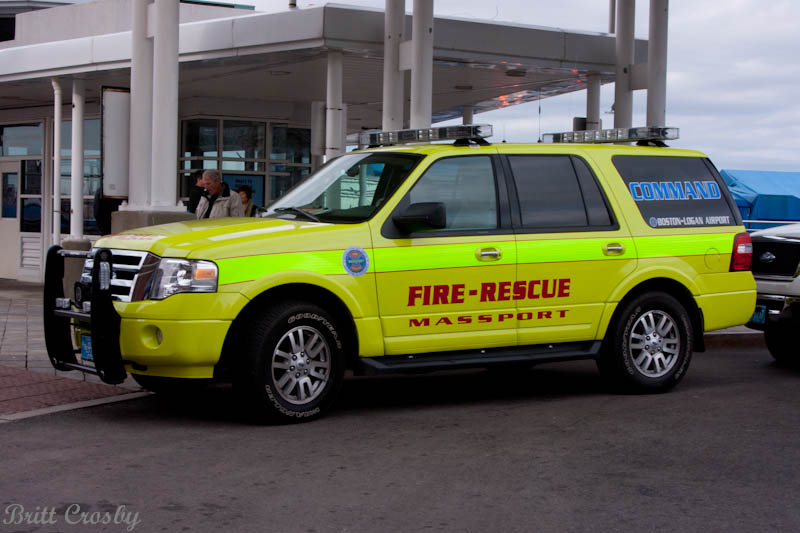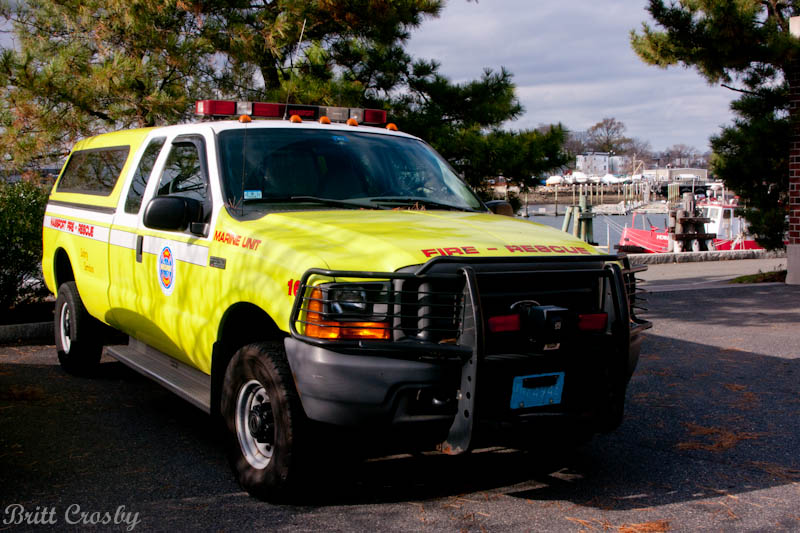 Marine Unit
Ford F-350 pickup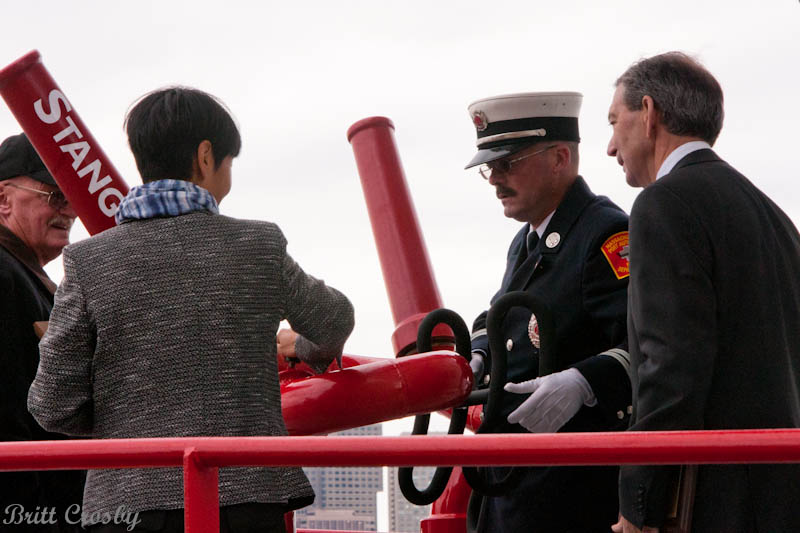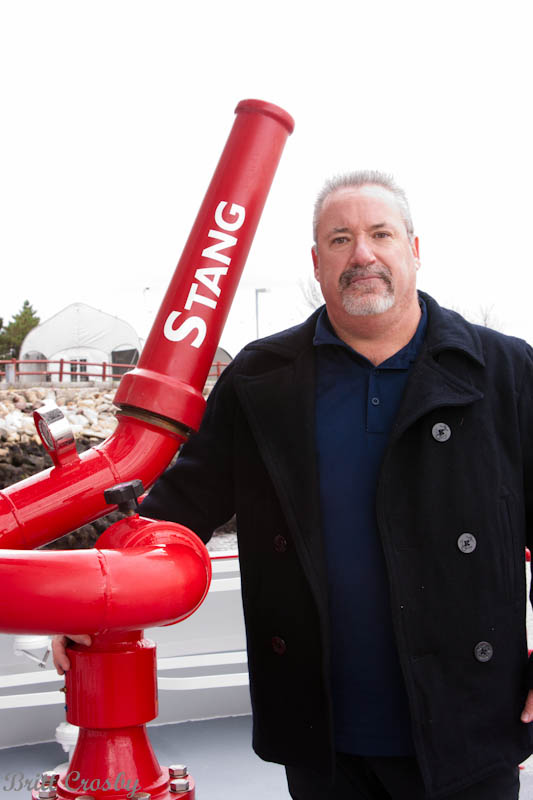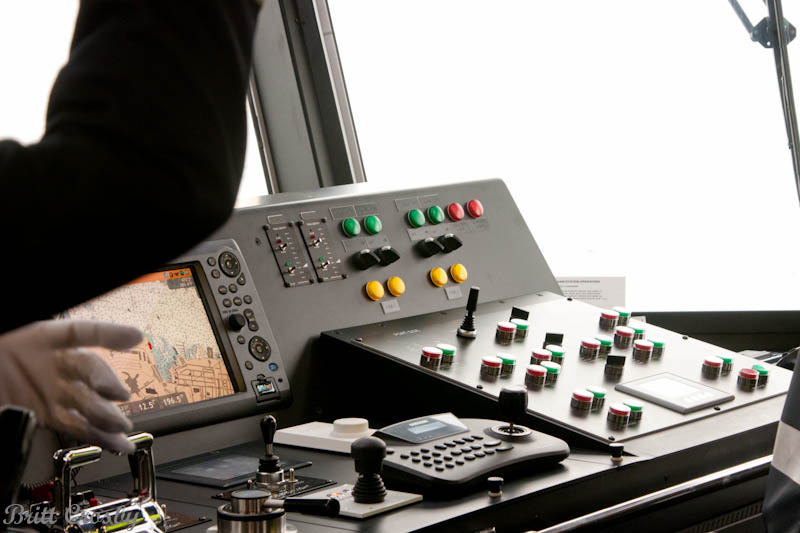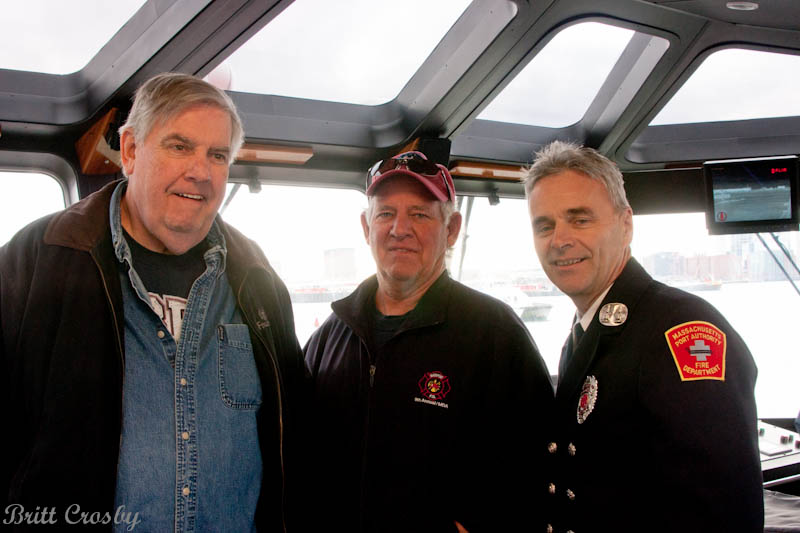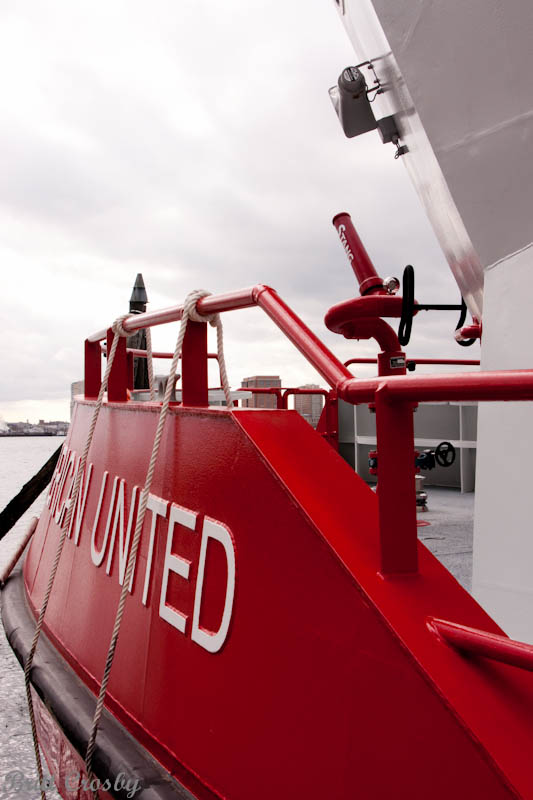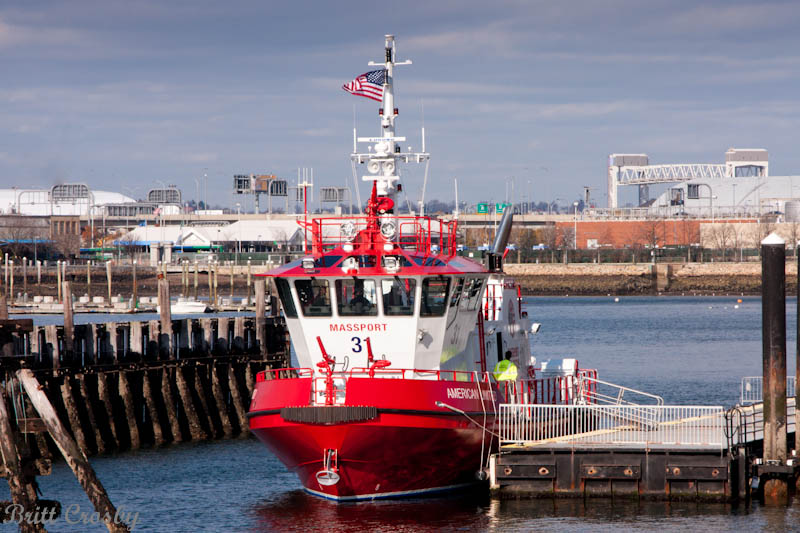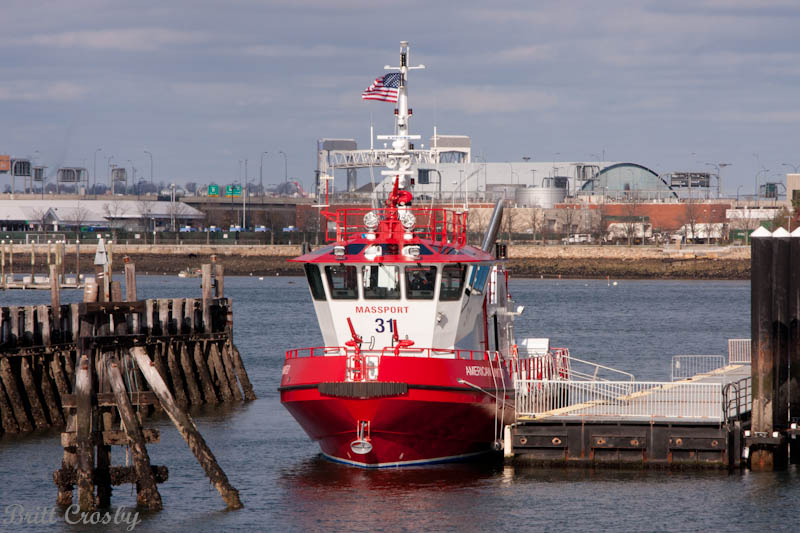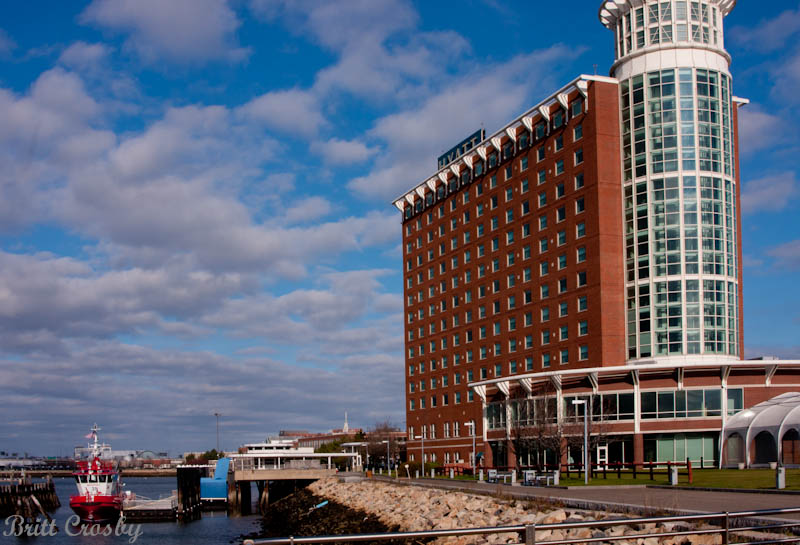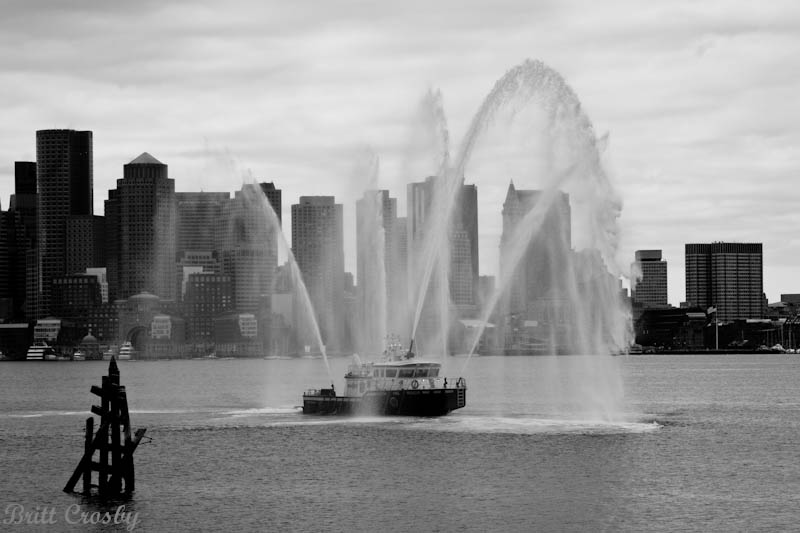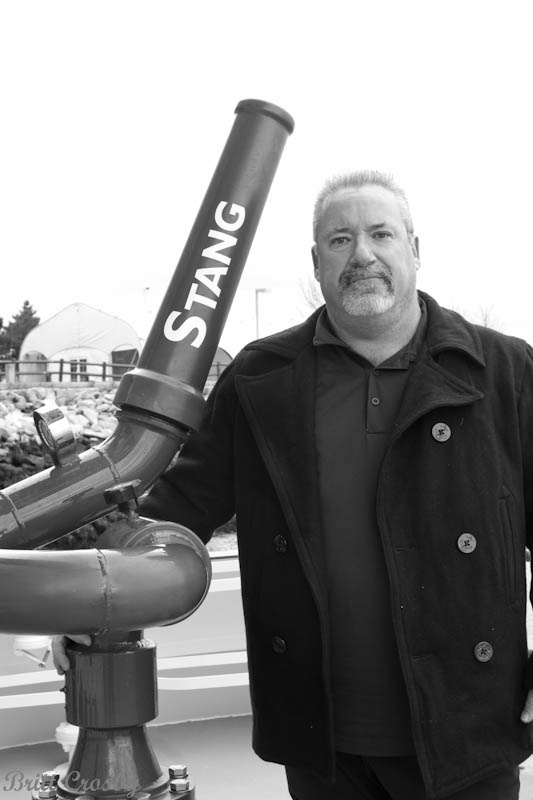 FOR MORE ON BOSTON & MASSPORT FIRE BOATS SEE
CapeCodFD.com Features
Fireboats - Boston old "Firefighter" Marine 1
Fireboats - Boston new "John S. Damrell" Marine 1
Fireboats - Massport old "Howard W. Fitzpatrick" Fire Boat 1 & Marine 2
Fireboats - Massport new "American United" Fire Boat 31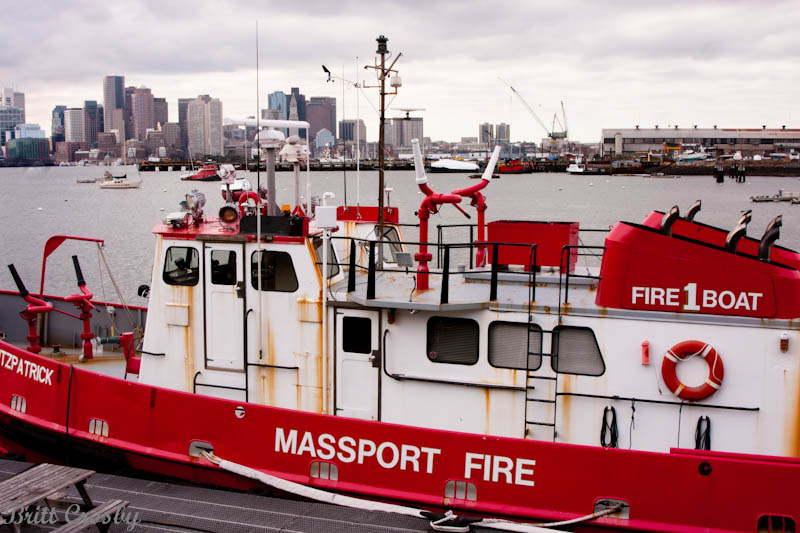 Commissioning of the Massport Fire Boat
American United
CapeCodFD.com
2011