CapeCodFD.com

[ Home ] [ Features ]
HYANNIS HOUSE APARTMENTS
290 WEST MAIN STREET
4TH ALARM
Monday, October 31, 2011 - Approx 2320 hrs
(FATAL FIRE - Updated Nov 4, 2011)
[ Page 1 ] [ Page 2 ]
Hyannis Fire Department received the automatic fire alarm for the 3 story wooden
Hyannis House Apartments at 290 West Main Street around 2320 hrs Halloween night
October 31, 2011. As apparatus was responding, Barnstable police officers arrived to
find heavy fire coming from a third floor apartment on the side A / B corner of the large
occupied apartment complex. A working fire assignment was requested immediately,
and was followed by 2nd, 3rd, and 4th alarms.
Crews making entry rescued one occupant who was immediately transported to CCH
with serious burns. Additional evacuations and patients were transported to CCH.
Crews were able to knock down the fire quickly, keeping most of the damage contained
to the apartment of origin and an apartment below. Smoke conditions were heavy in the
wing of the complex.
Fire crews from a number of departments responded to the scene including Hyannis,
COMM, Barnstable, West Barnstable, Cotuit, Yarmouth, Dennis, and Sandwich.
Additional crews from Mashpee, Bourne, Falmouth, MMR, Harwich, and Brewster were
moved for coverage. The Red Cross responded to the scene to provide rehab and relocation.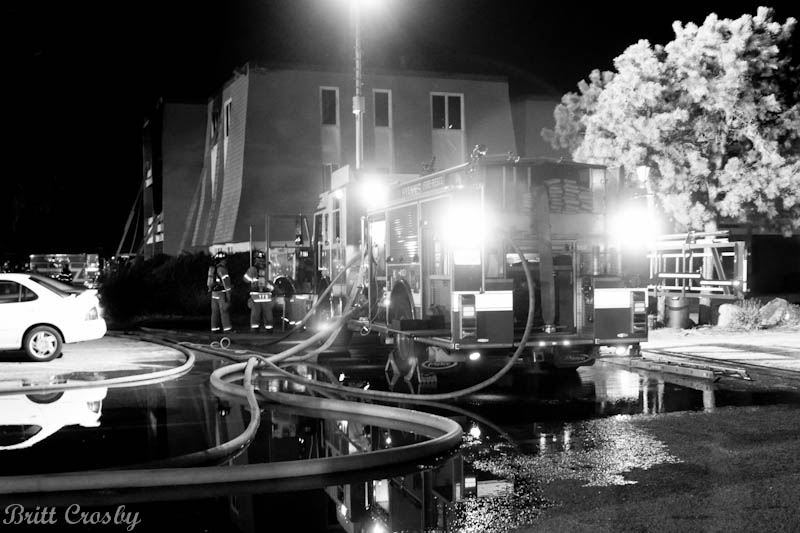 (UPDATE POSTED NOV 4, 2011)
The 84 year old woman pulled from the 3rd floor apartment passed away on Nov 2nd from her serious
burns. She had been rescued and then air lifted by Medflight to a Boston burn center.
At least 6 other occupants were transported for evaluation, including 2 police officers who
happened to be working a detail in the area when the fire began. They entered the building
and helped alert and evacuate occupants.
Approximately 14 units of the 110 in the building sustained damage. Over 100 occupants
were evacuated during the fire. The fire was apparently caused by a Halloween display on the
3rd floor deck.
relocation services.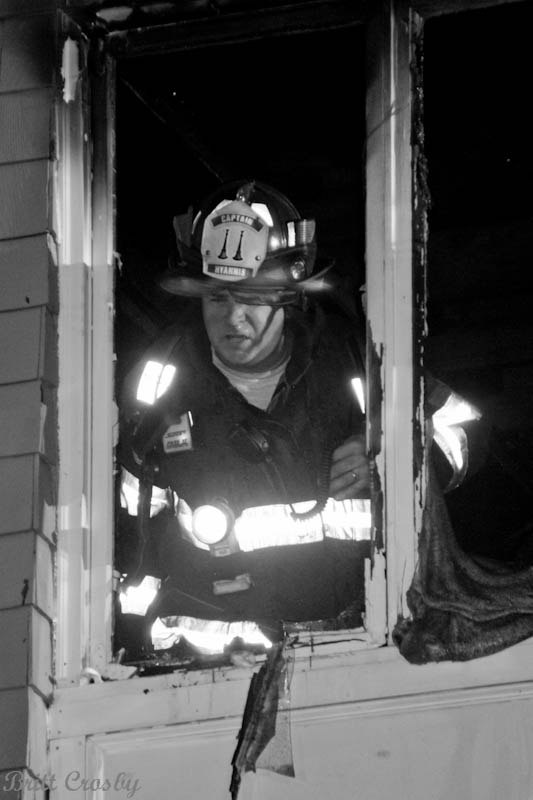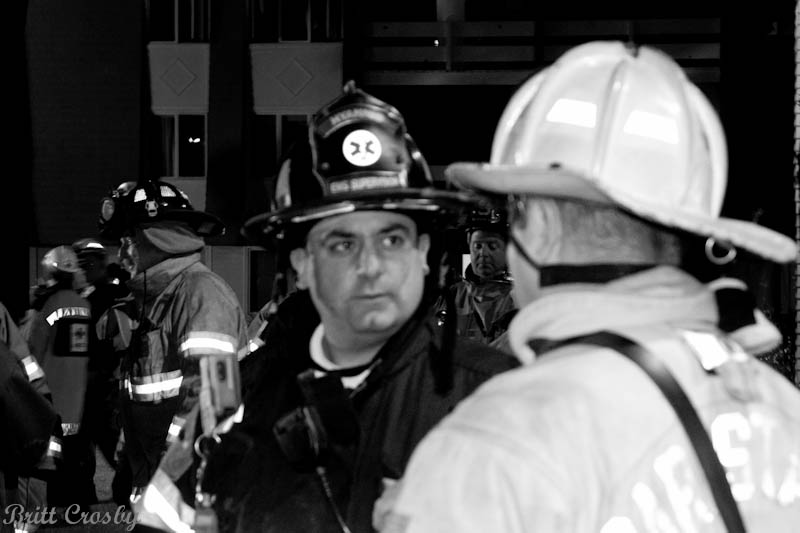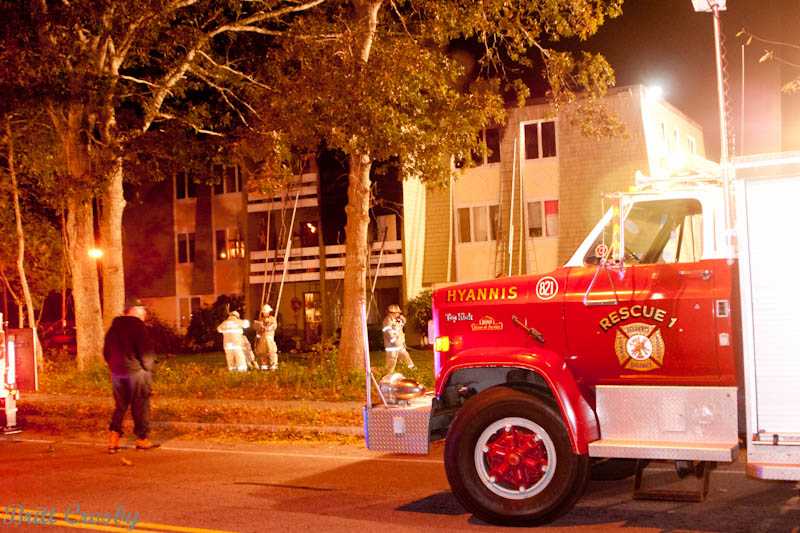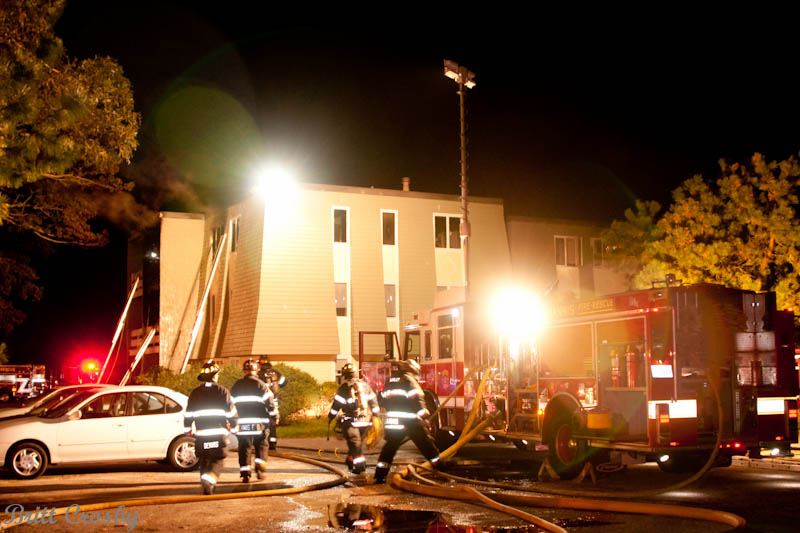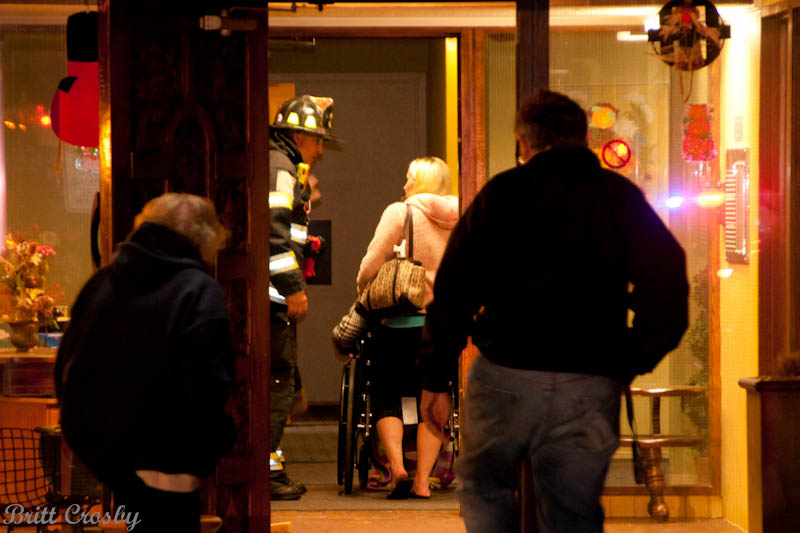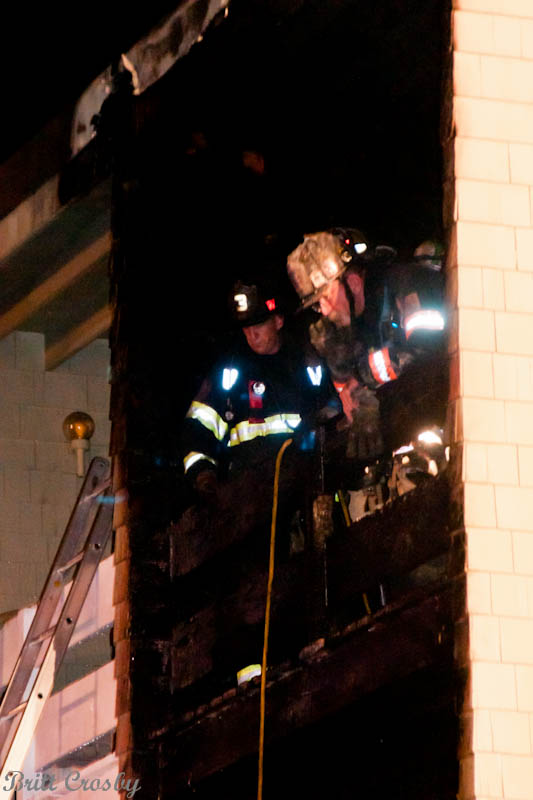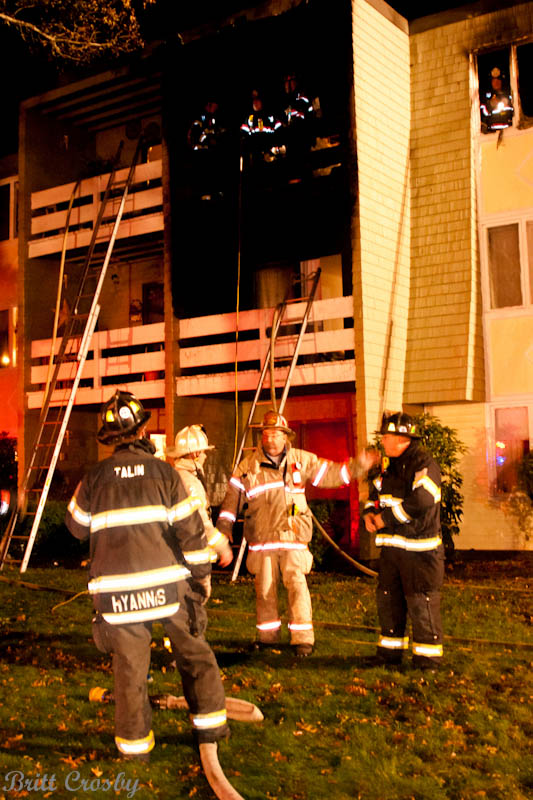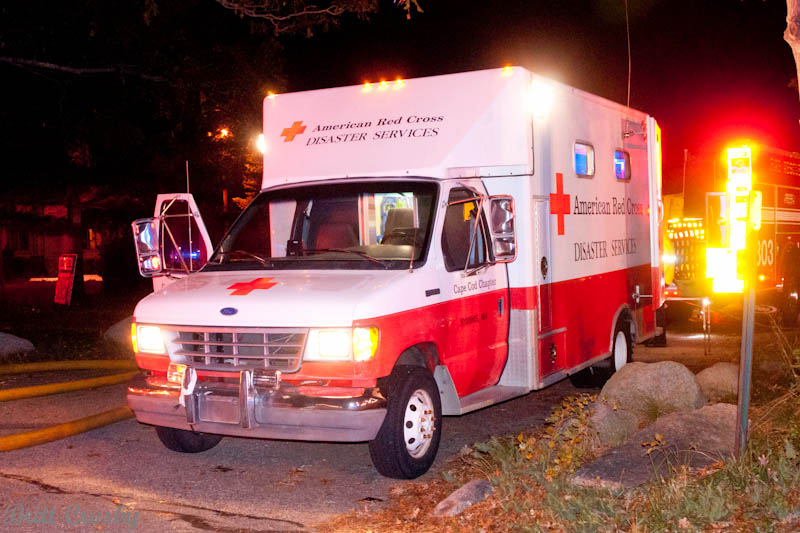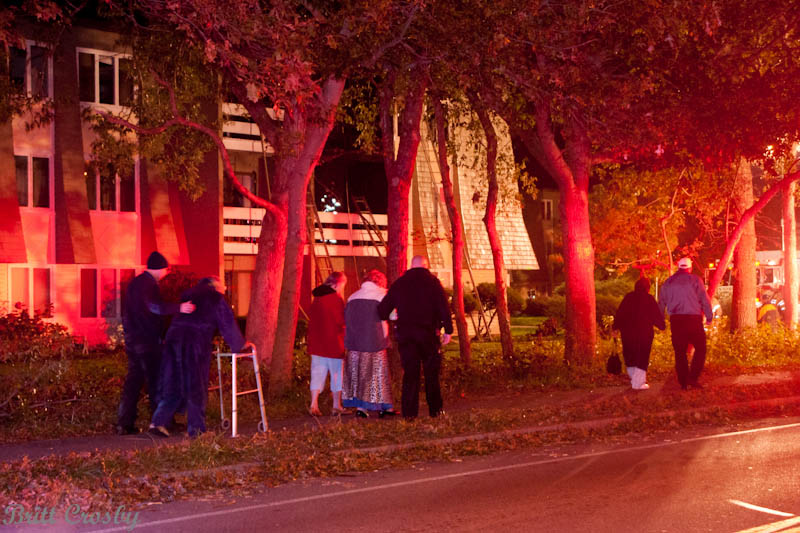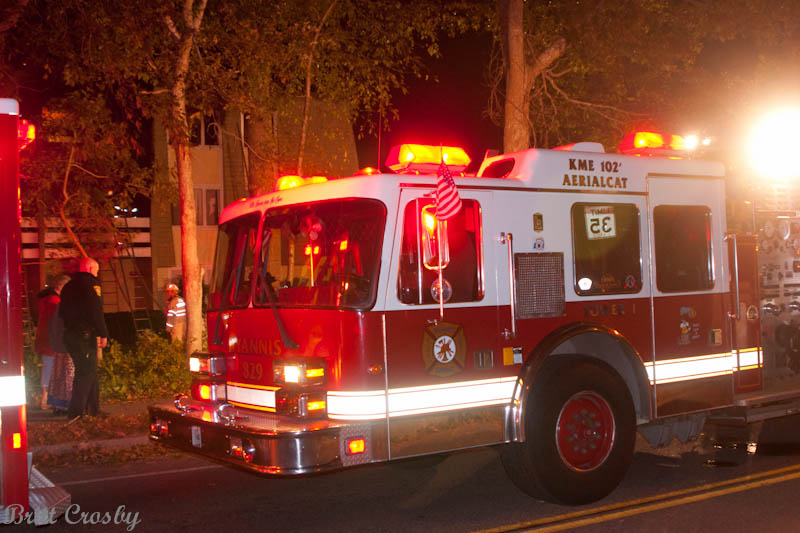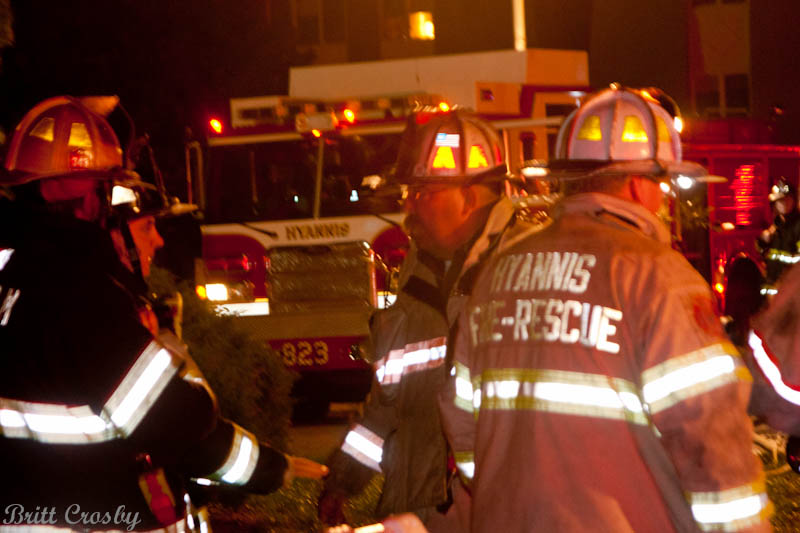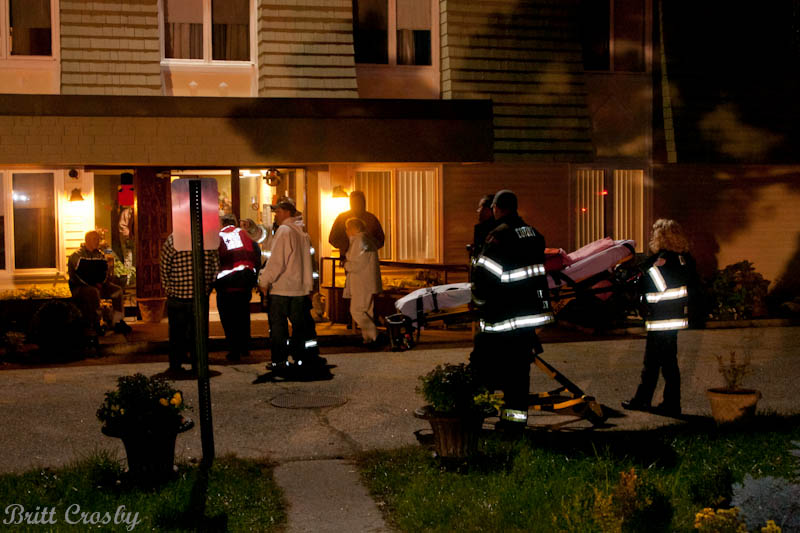 CapeCodFD.com
2011