CapeCodFD.com
HYANNIS
STICK WITH RICK KNOWLTON
July 15, 2018
P1 P2 P3 P4 P5
STICK WITH RICK
Hundreds of friends turned out at Torino's on Main Street, Hyannis
on Sunday July 15, 2018.
Retired Hyannis Fire Department Lieutenant / Paramedic Rick Knowlton,
who has been serving as the Director of Cape & Islands EMS since retiring
from the FD in 2015, began battling an aggressive form of cancer last year.

The event on Sunday brought together many past and present firefighters,
police officers, nursing and hospital staff, and life long friends, to help
raise funds in support of Rick's battle and his family.
The love and respect for Rick
and the many friendships are displayed here.
Lt. Rick Knowlton at his July 30, 2015 retirement from the Hyannis Fire Department
after 32 years of service.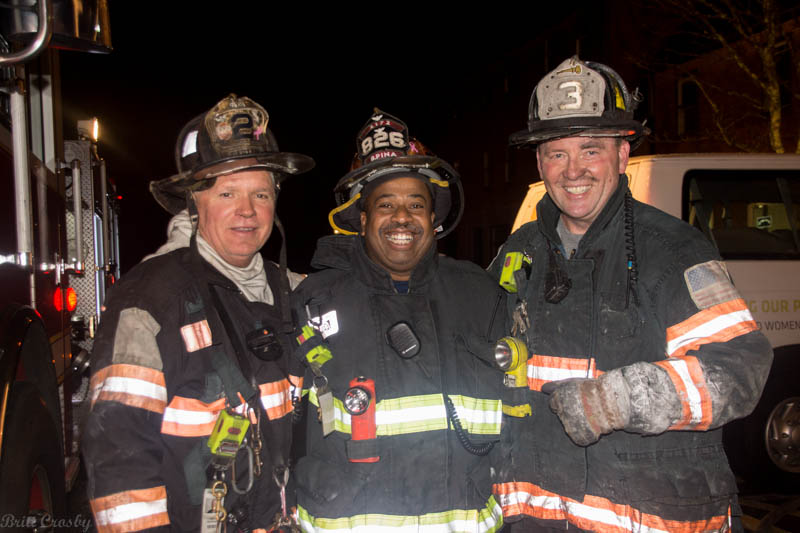 Lt Knowlton with Captain Craig Farrenkopf and Firefighter Barry Pina.
Rick has worked with CIEMSS for decades prior to taking the Director position.
Rick at May 2017 training in Marstons Mills.
Rick greeting many friends on Sunday
PAGE 1
CapeCodFD.com
2018