CapeCodFD.com


HYANNIS 3RD ALARM
CALVARY BAPTIST CHURCH
25 Lincoln Road, Hyannis
Tuesday March 12, 2012 - Approx 2320 Hrs
[ Home ] [ Features ] [ P1 ] [ P2 ] [ P3 ] [ P4 ] [ P5 ]
HYANNIS CHURCH FIRE
Hyannis Fire Department received a report of a structure fire at approximately 2320 hours on
Tuesday March 13, 2012. The weather was mild with some fog.
Upon arrival at the Calvary Baptist Church located at 25 Lincoln Road at the corner
of West Main Street, the crew of the first engine observed heavy fire in the area of the right rear
corner (C/D corner) of the 2 story wooden building.
A second alarm was transmitted soon after arrival on scene.
A third alarm was struck several minutes later bringing additional help to the scene
and coverage across the Cape.

An interior and exterior attack took place with the initial crews knocking down the bulk
of the fire. Crews continued to ventilate and finish extinguishment assisted by companies
from COMM, Yarmouth, Barnstable, West Barnstable, and Sandwich.

Cover assignments included move-ups from as far as Sandwich and MMR to the west,
and Brewster/Harwich to the east.

Crews remained on scene several hours. One Firefighter sustained a minor injury.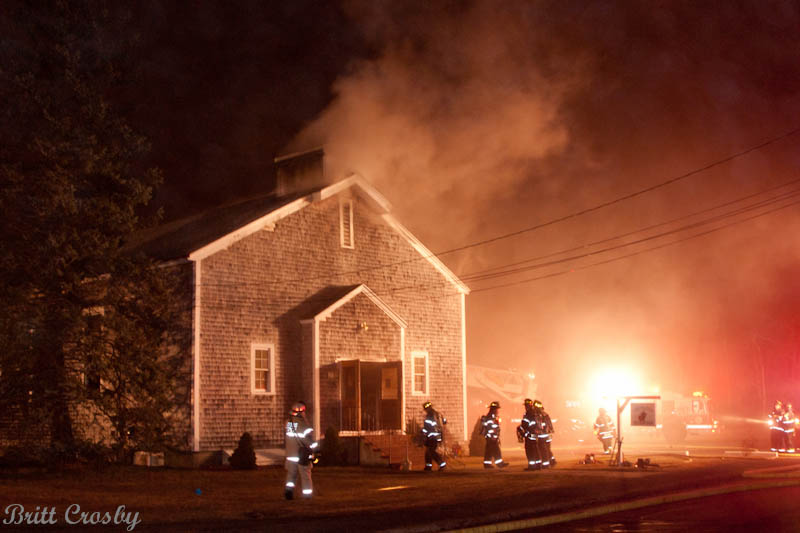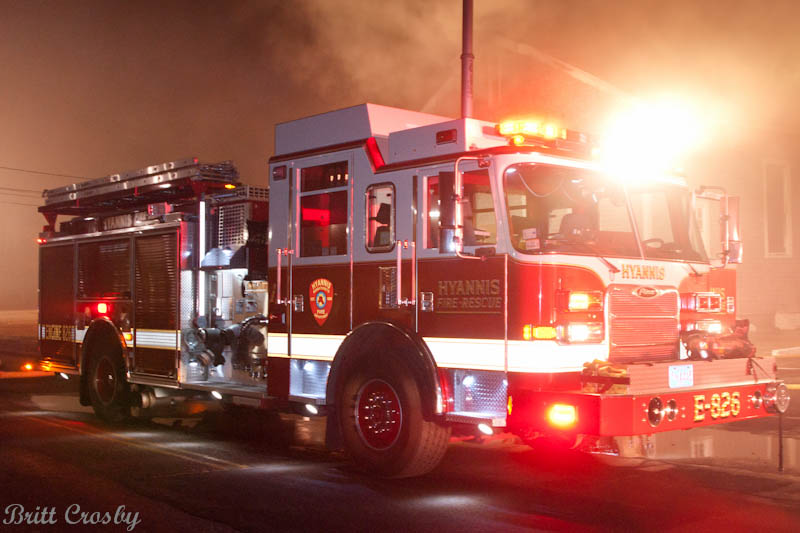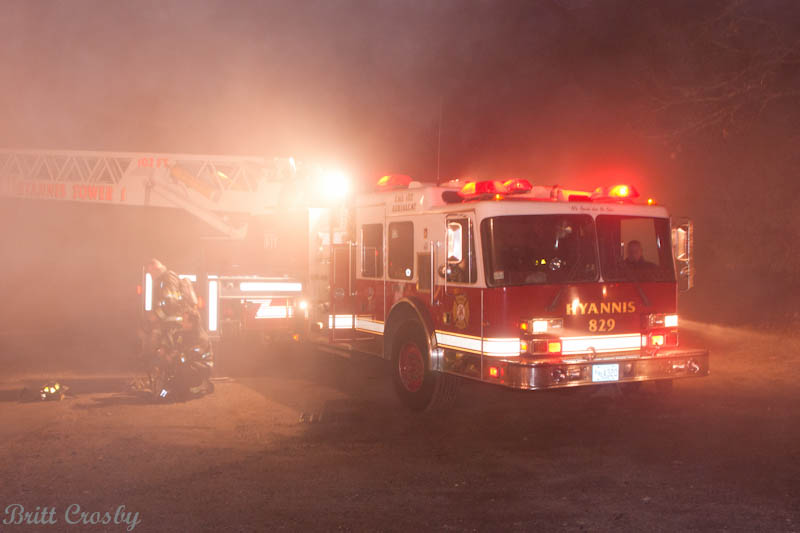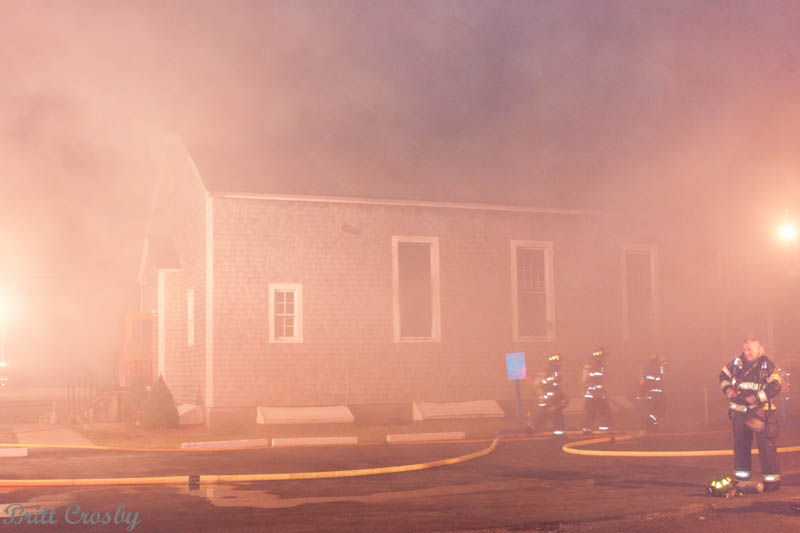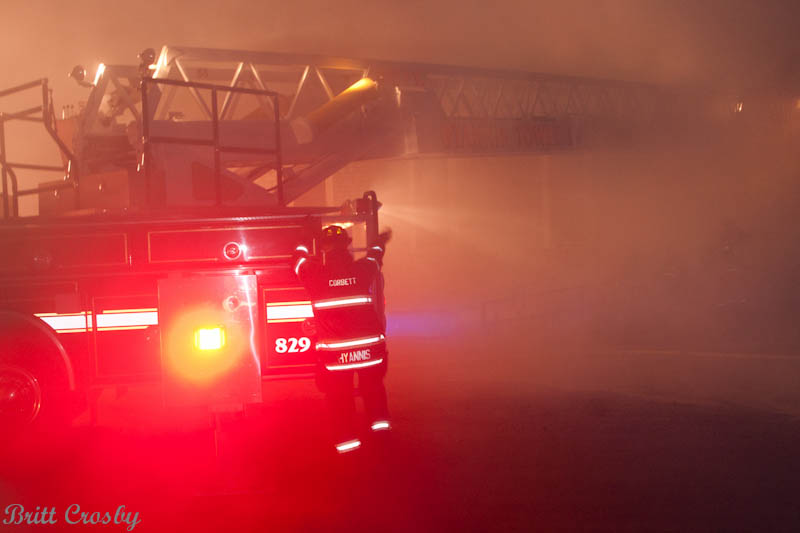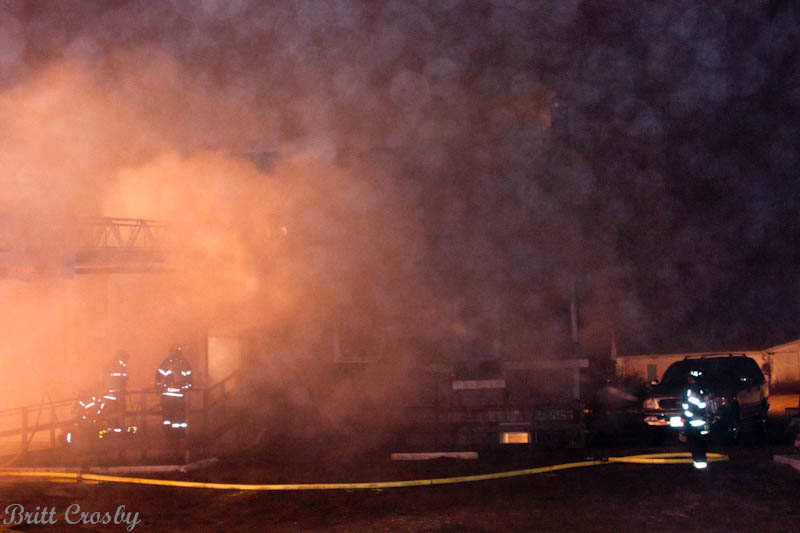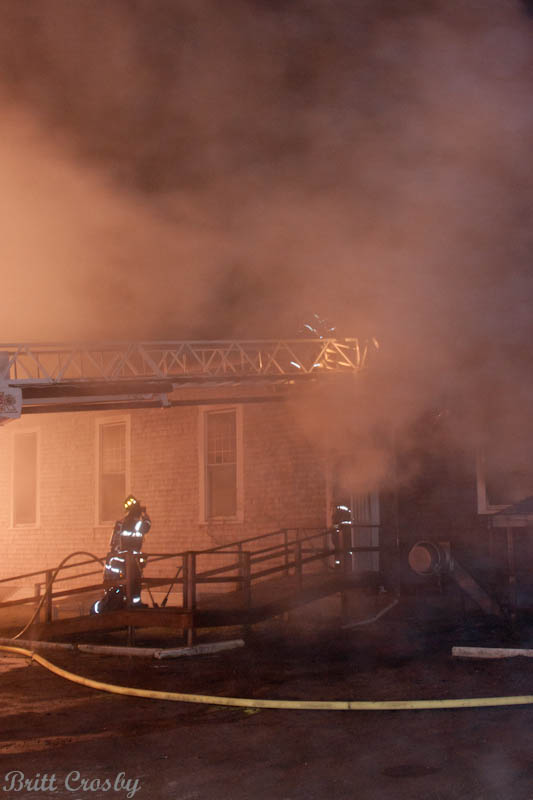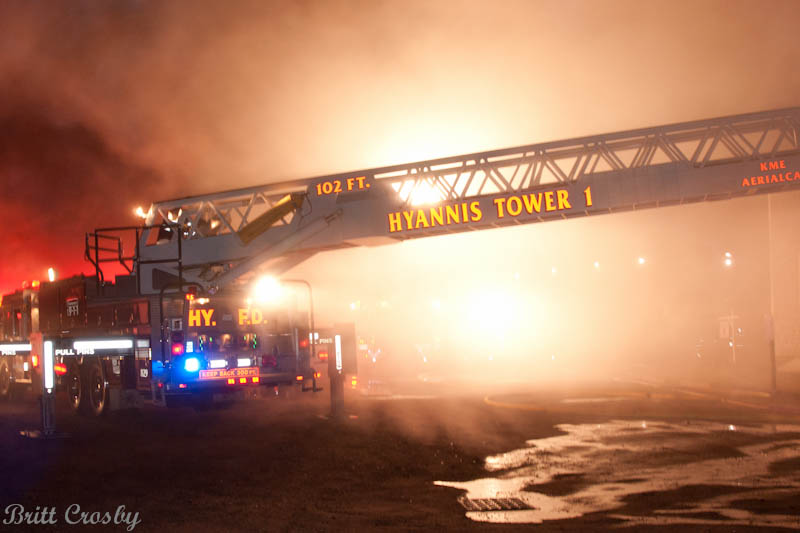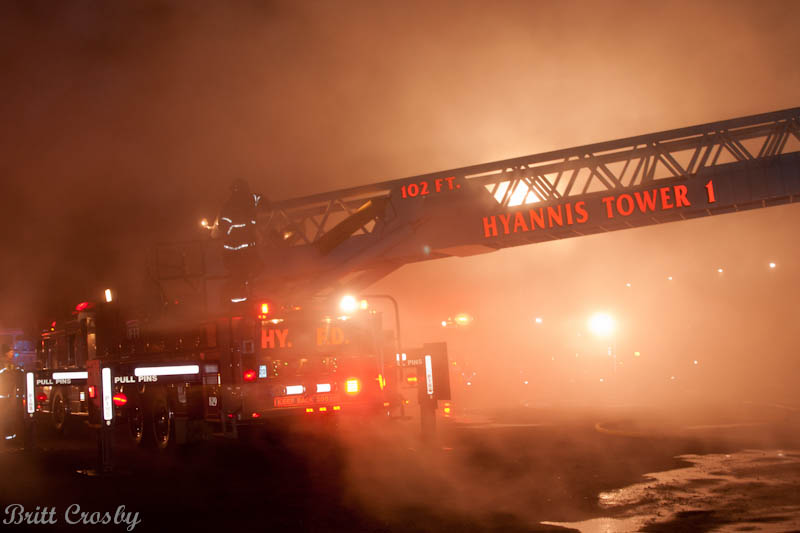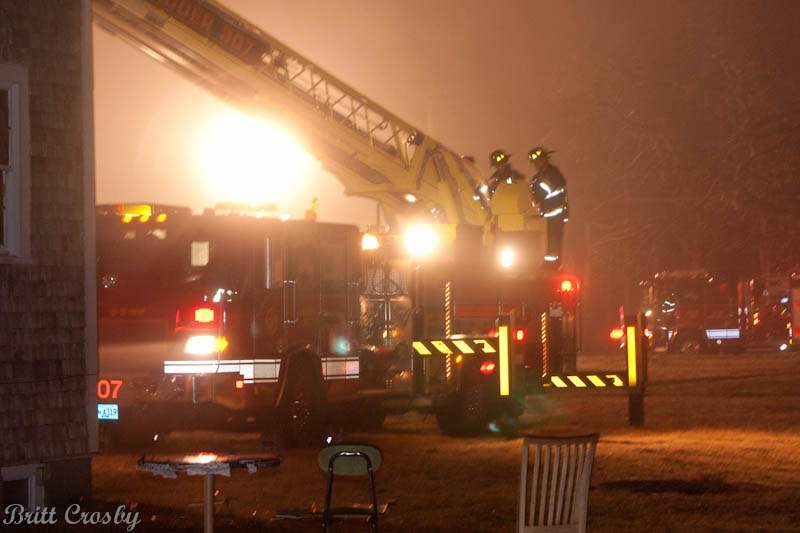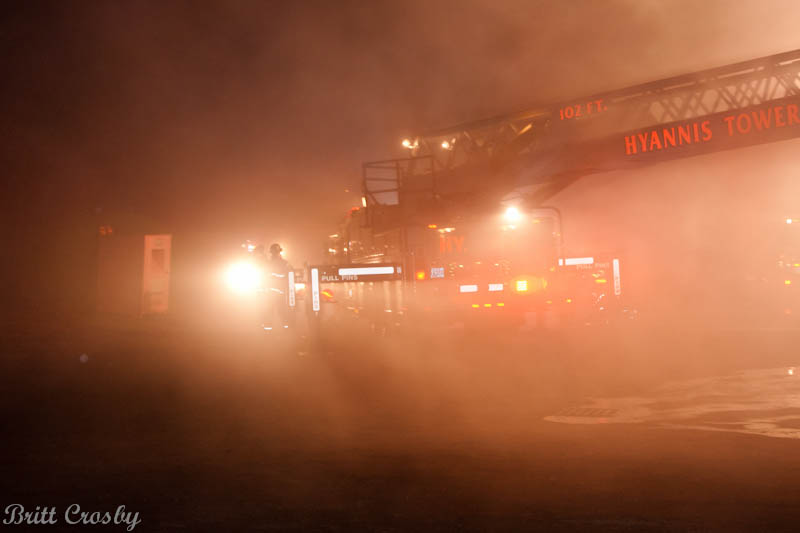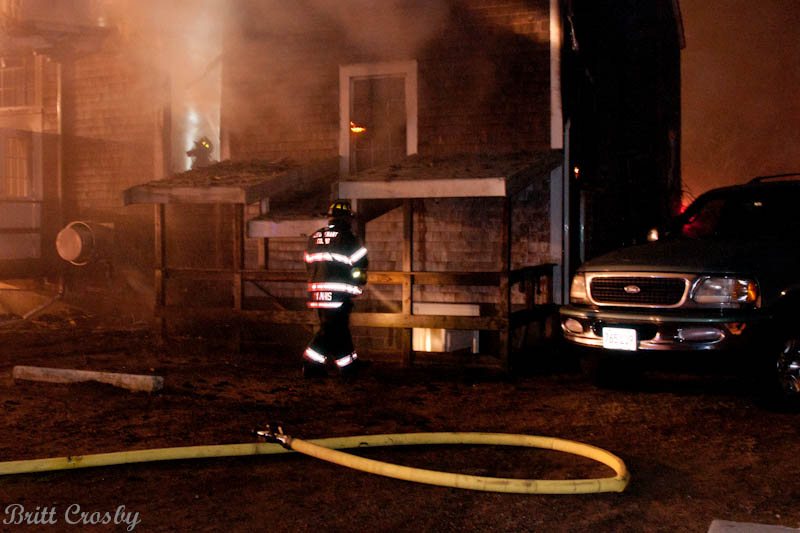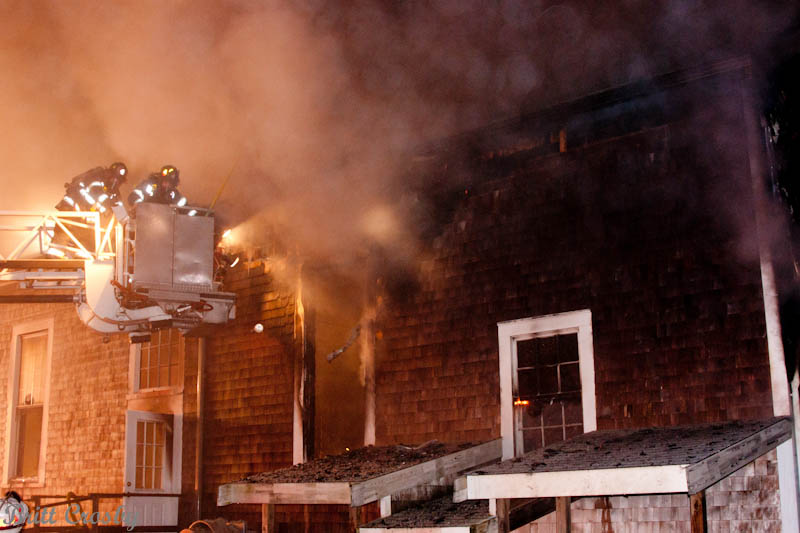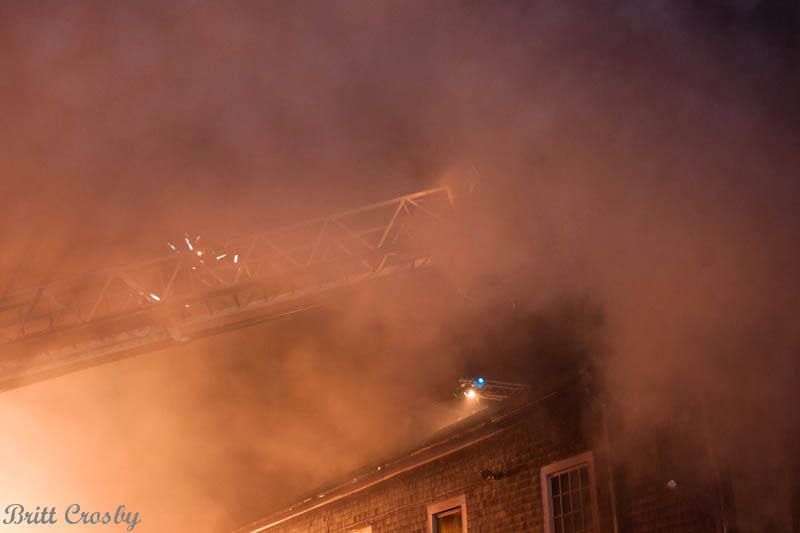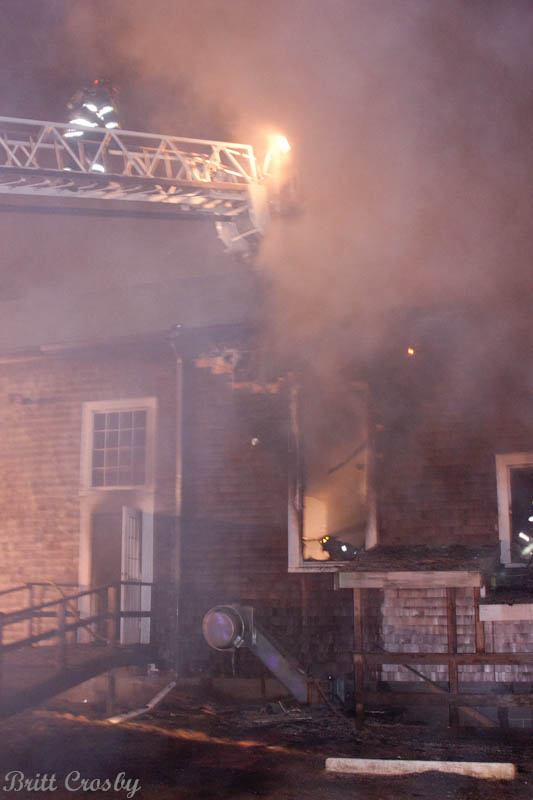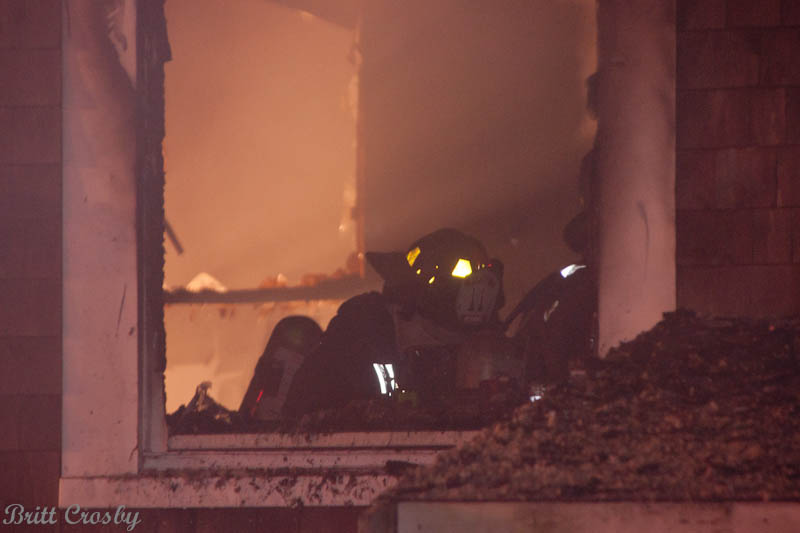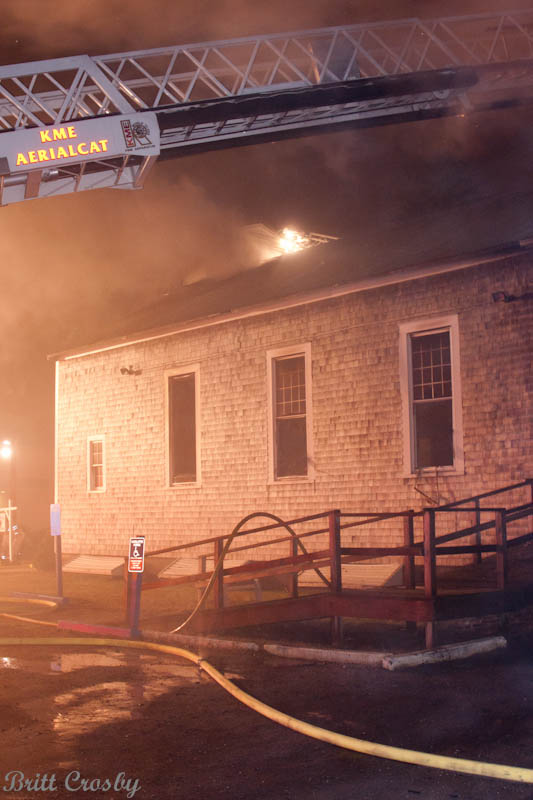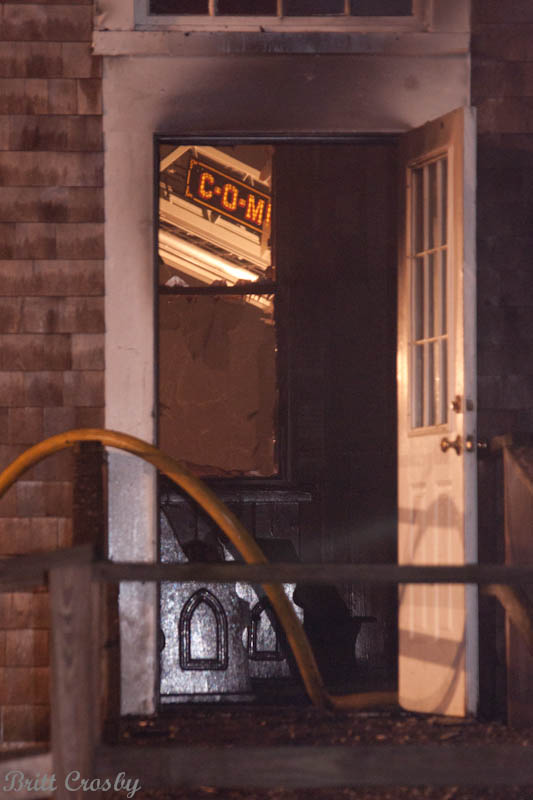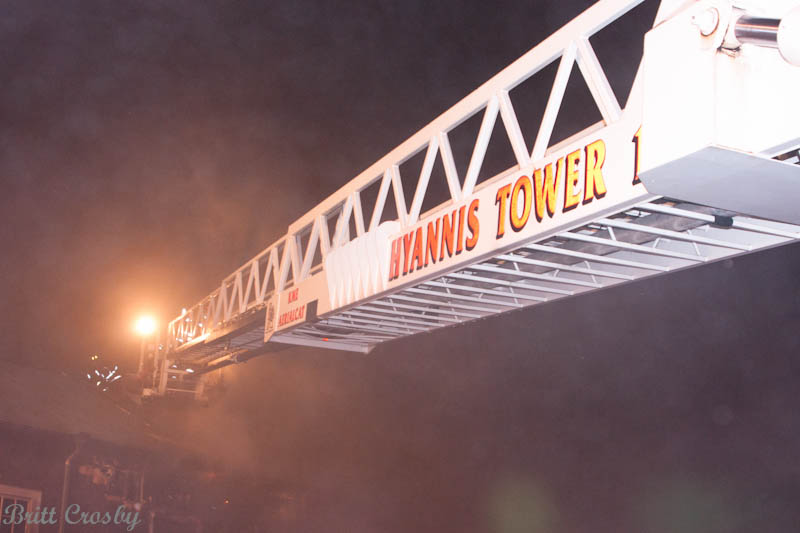 [ Home ] [ Features ] [ P1 ] [ P2 ] [ P3 ] [ P4 ] [ P5 ]
CapeCodFD.com
2012