CapeCodFD.com
HYANNIS 2ND ALARM
12 ENTERPRISE ROAD
Sunday - April 28, 2013 - Approx 1600 hrs
[ P1 ] [ P2 ] [ P3 ]
12 ENTERPRISE ROAD, HYANNIS
Hyannis FD responded to a reported building fire around 1600 hrs on Sunday, April 28, 2013.
On arrival at 12 Enterprise Road, E826 found a large 1-1/2 story steel structure with fire in one
end of the building, reporting 25% involvement. Shortly after, the fire rapidly intensified and heavy
fire and black smoke that could be seen for miles with the clear blue sky. A 2nd alarm was
transmitted with crews from Hyannis, Barnstable, Yarmouth, COMM, West Barnstable, and Cotuit
at the scene. A Level 1 Haz Mat Incident was activated bringing Squad 14 from Yarmouth and
team members from SE Mass to evaluate potential chemical or hazardous materials concerns
in the Swimming Pools and Spas supply company. Personnel were decontaminated on scene.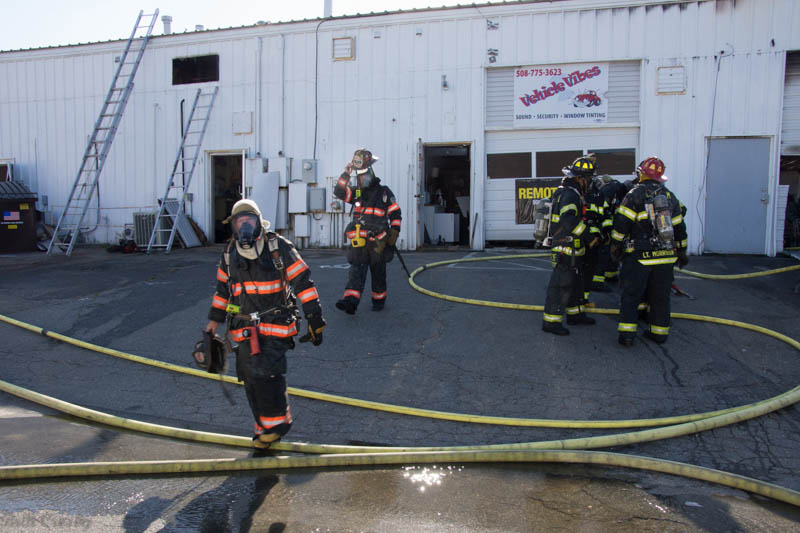 CapeCodFD.com
2013