CapeCodFD.com
2ND ALARM
FALMOUTH
12 Spring Bars Road
Monday December 8, 2014 00:50 Hours
[ P1 ] [ P2 ]
FALMOUTH
The Falmouth Fire Department responded to a reported building fire on Spring Bars Road
just after midnight on Monday December 8, 2014. Heavy smoke conditions blanketed the
area making it difficult to locate the building in a congested area. The 1.5 story wood
structure was used for commercial use as a Fabric shop. Fire soon burned through the
roof and a defensive posture was utilized to battle the fire from the exterior. A 2nd alarm
brought help from Mashpee and MMR to the scene, while units from other towns provided
coverage during the night.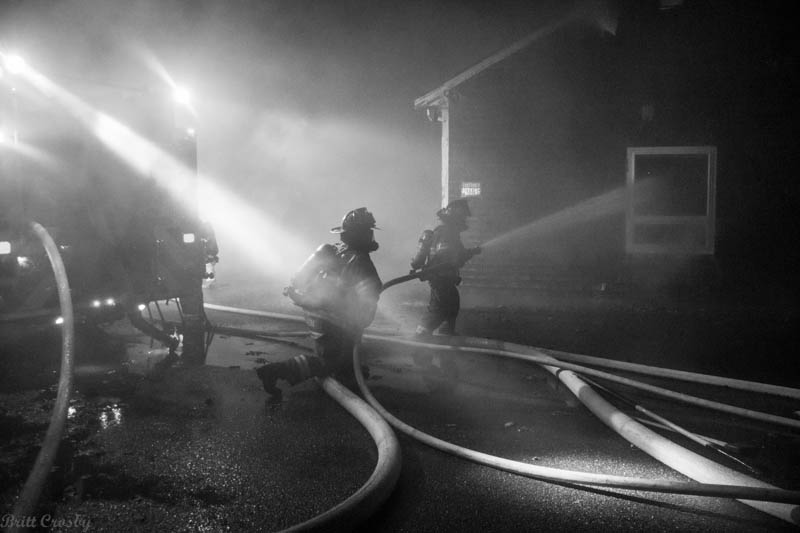 CapeCodFD.com
2014