CapeCodFD.com

DENNIS 2ND ALARM


411 UPPER COUNTY ROAD, SOUTH DENNIS
Saturday June 2, 2018 Approx 1630 hrs
PAGE 1 PAGE 2
DENNIS 2ND ALARM
The Dennis Fire Department was dispatched to a reported structure fire at 411 Upper County Road
in South Dennis at approximately 1630 hours on Saturday June 2, 2018. Automatic line response
apparatus from Harwich responded on the initial dispatch. Heavy black smoke was visible for miles
as apparatus responded. Harwich Engine 64 and Deputy Car 62 arrived at the front of a 2-1/2 story
wood garage type structure boat shop occupancy in a residential neighborhood.

Heavy smoke and fire conditions prompted a working fire assignment on arrival
followed minutes later by a 2nd alarm. Engine 114 from Dennis arrived and took a position on
Winchester Drive advancing hose lines and protecting an exposure to the north of the building.
Additional crews from Brewster, Yarmouth, and Harwich responded to the scene operating
in a defensive mode with 6 hand-lines as the building was fully involved. At least 4 fiberglass
boats were inside the building and a number of boats and vehicles outside.
It took several hours to bring the fire under control.
No injuries were reported.
Several boats were destroyed
Crews operated from the exterior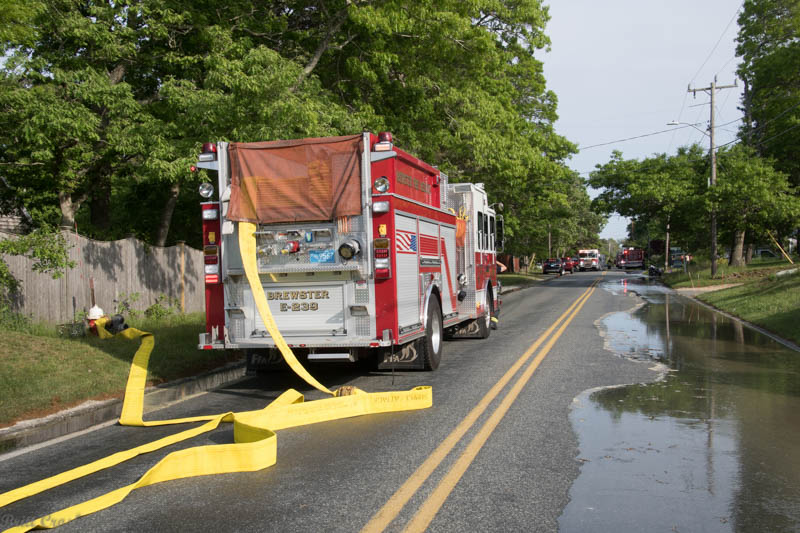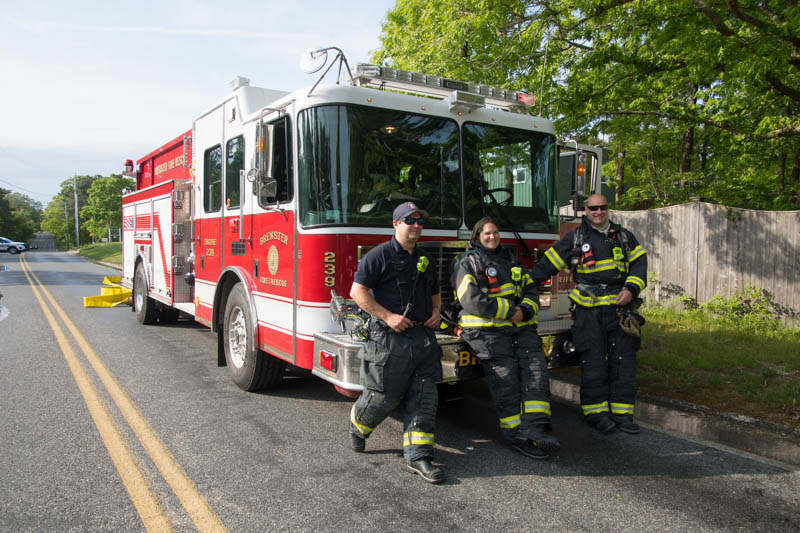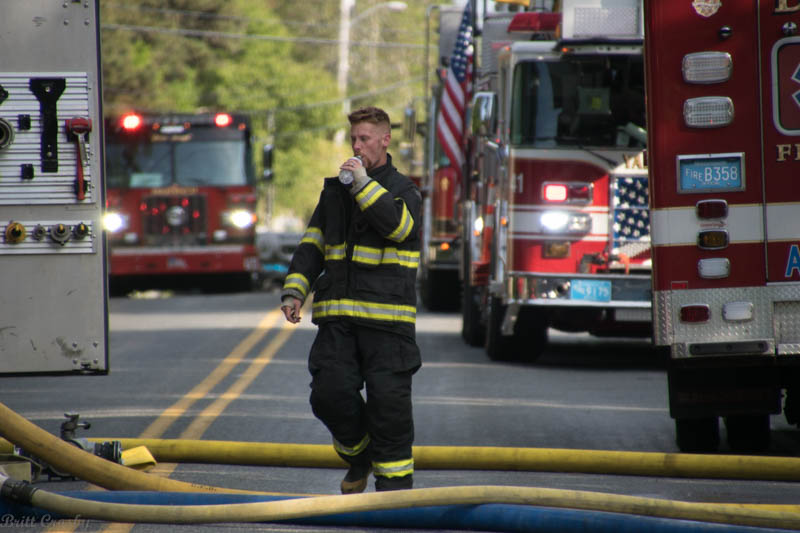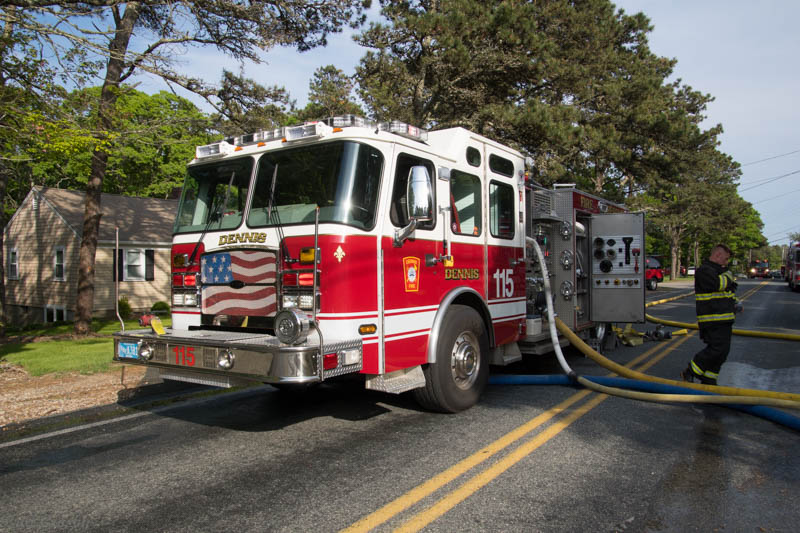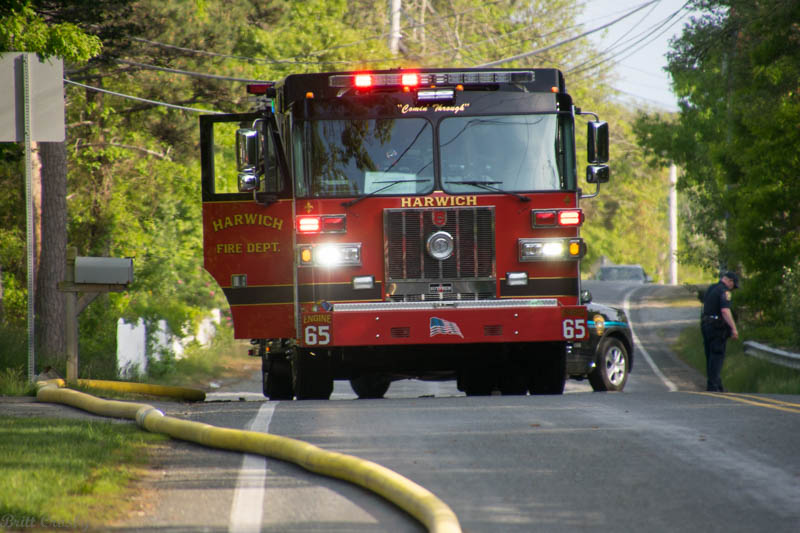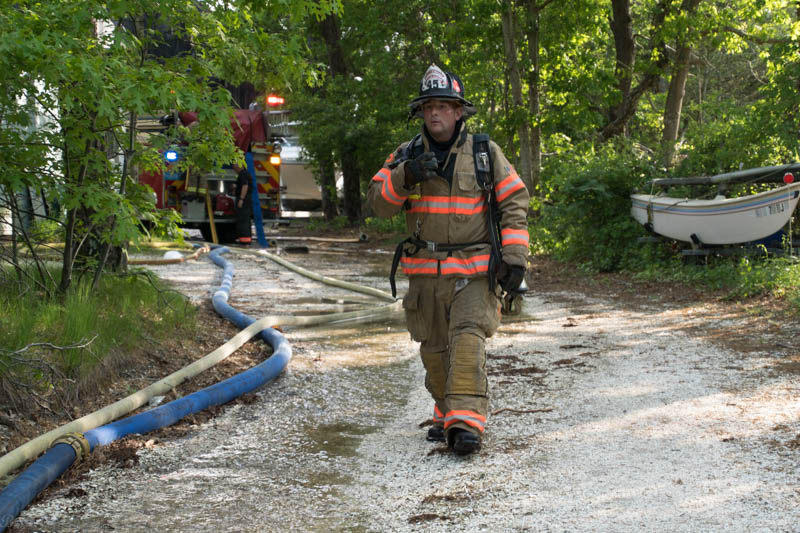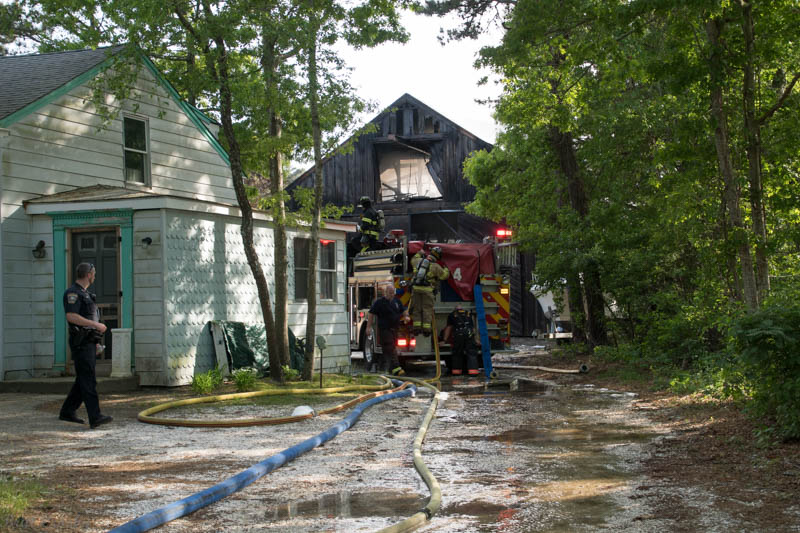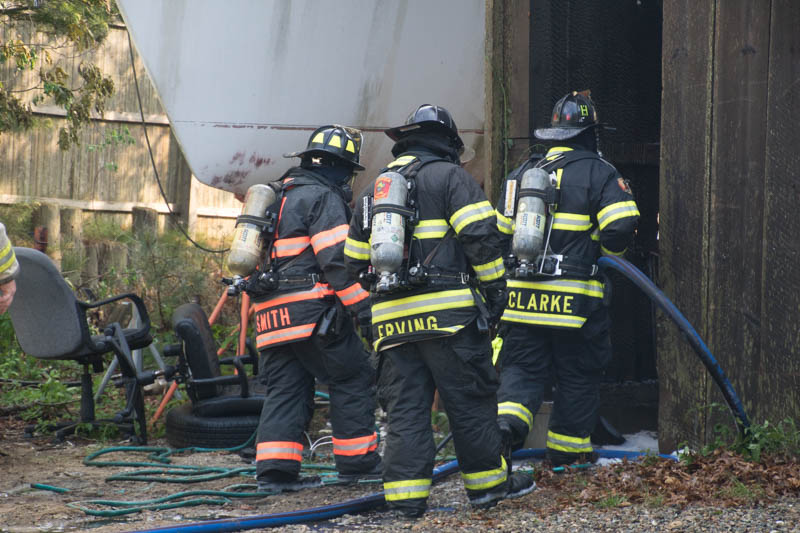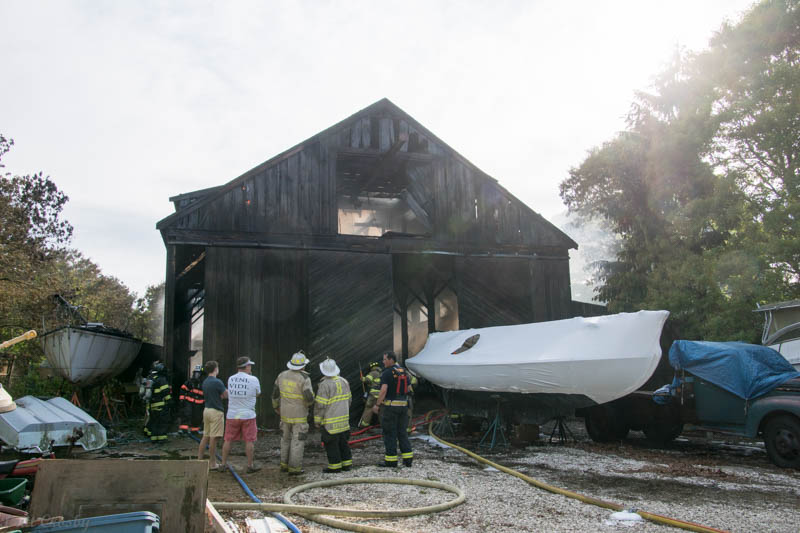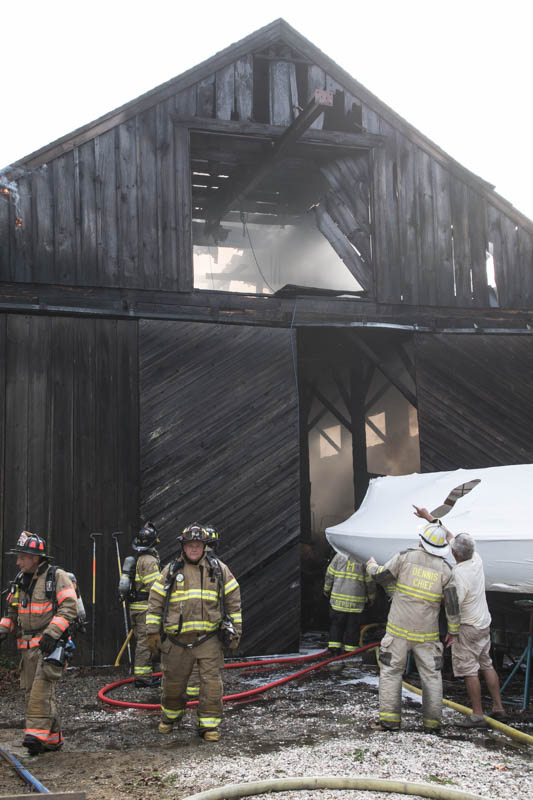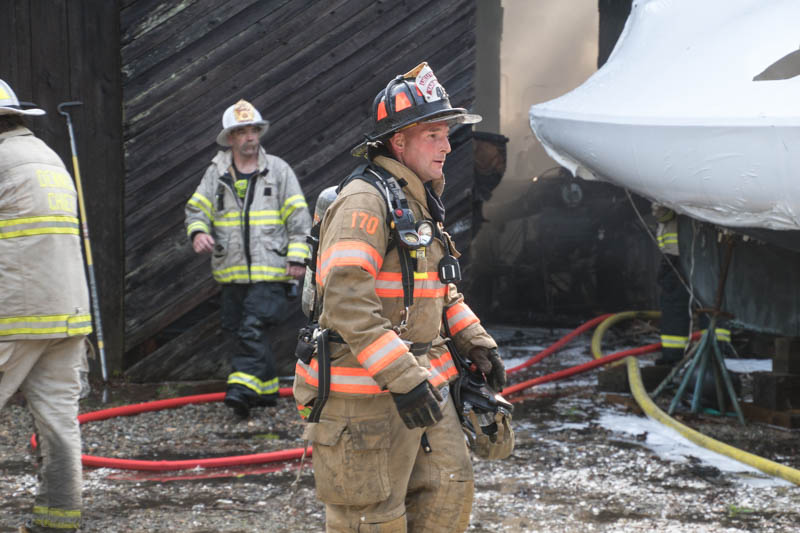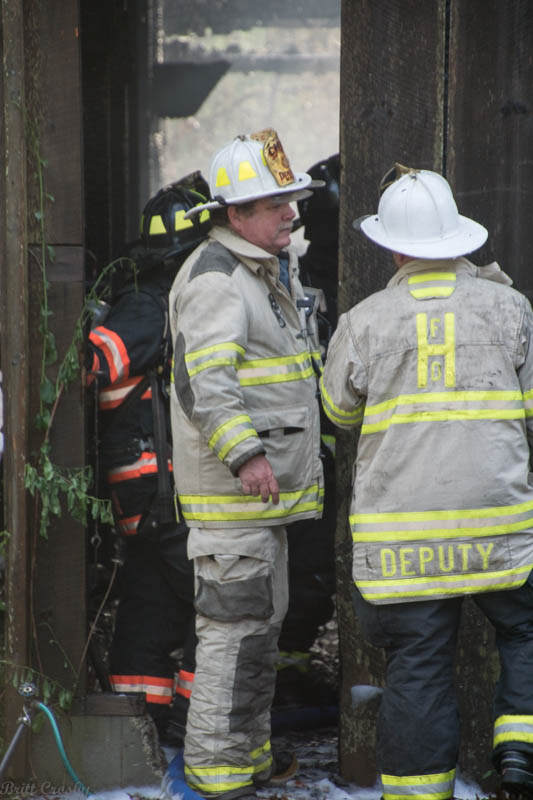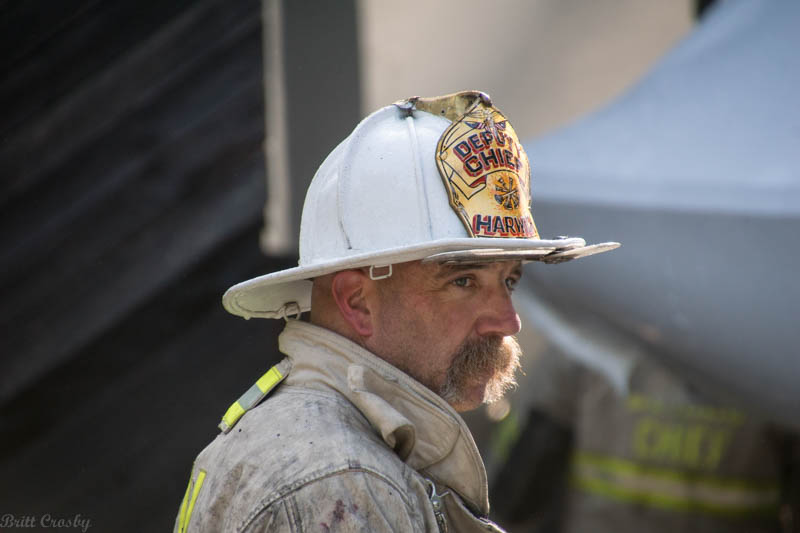 Harwich Car 62 Deputy LeBlanc Incident Commander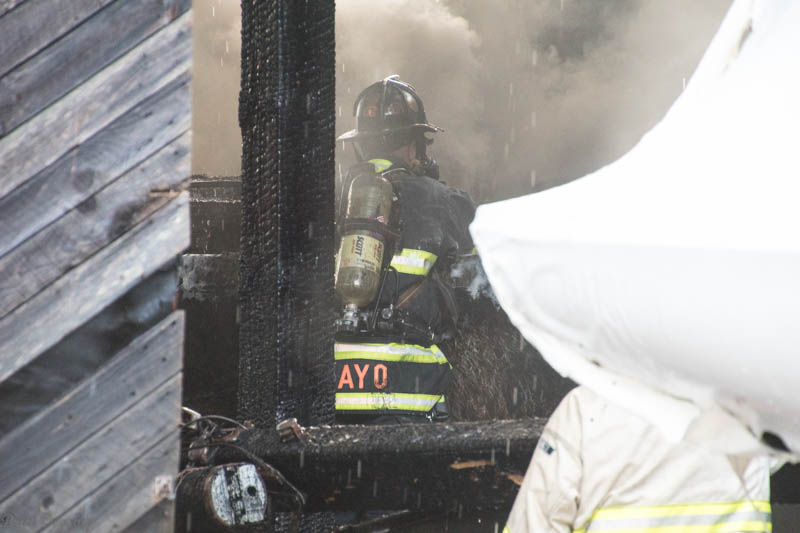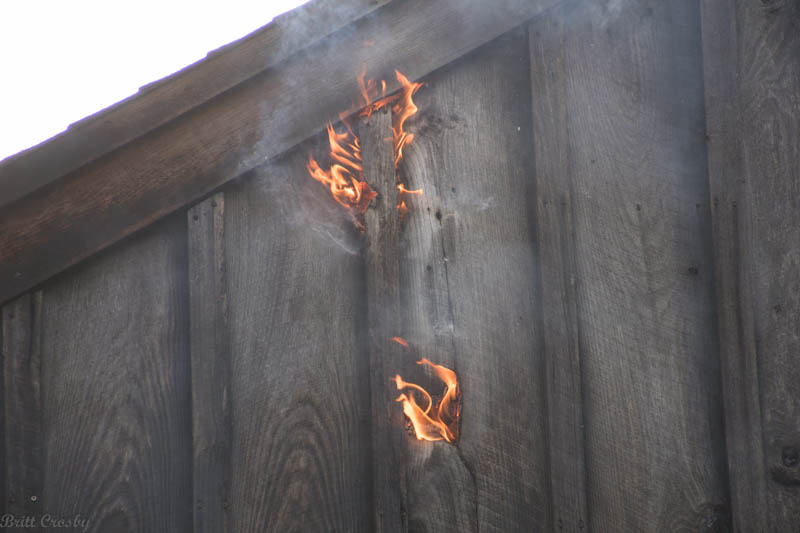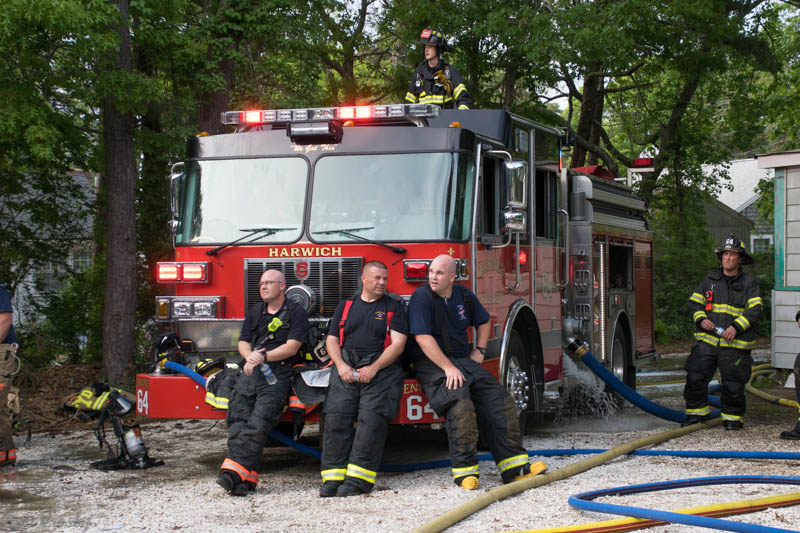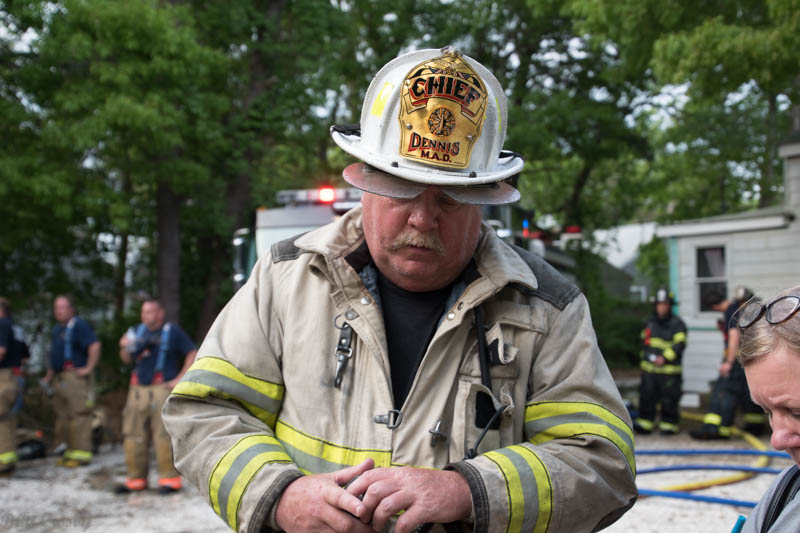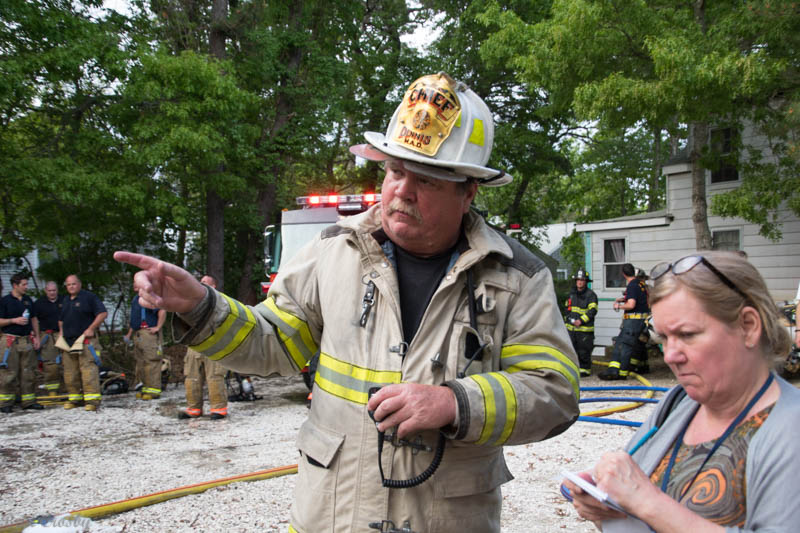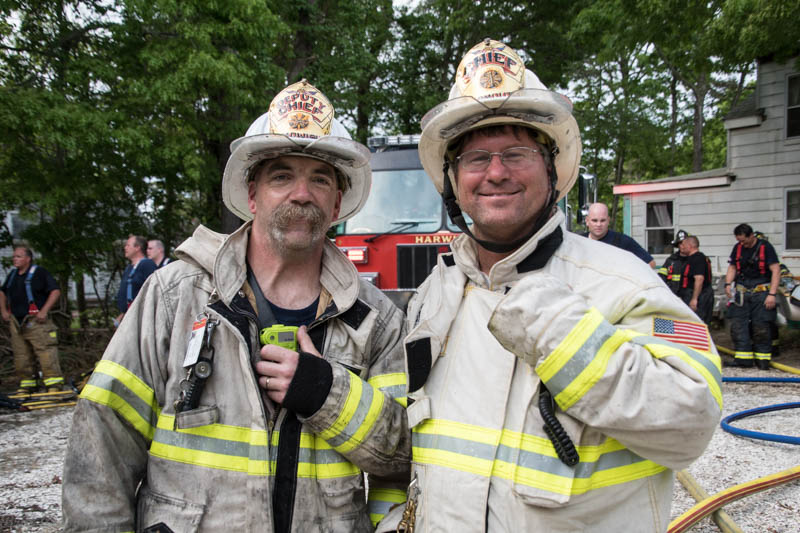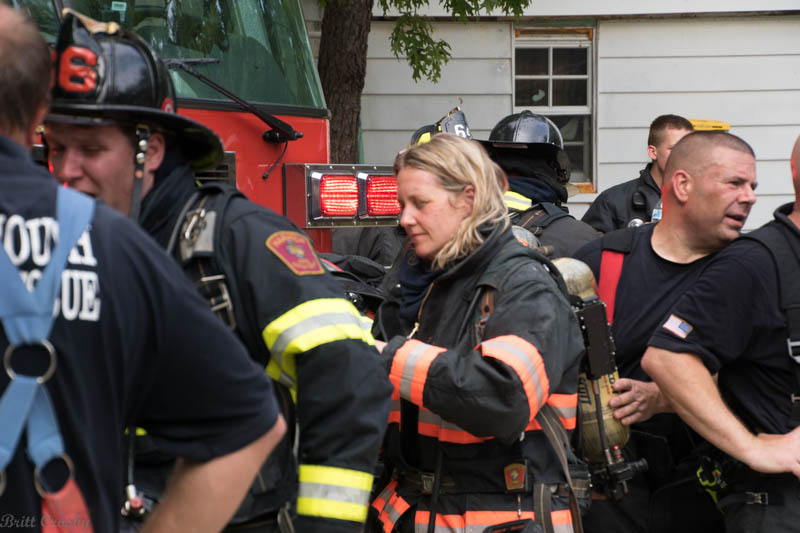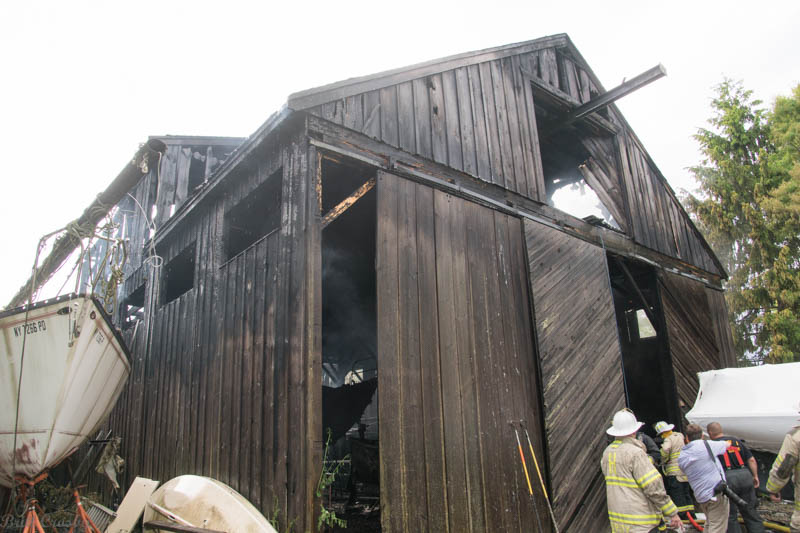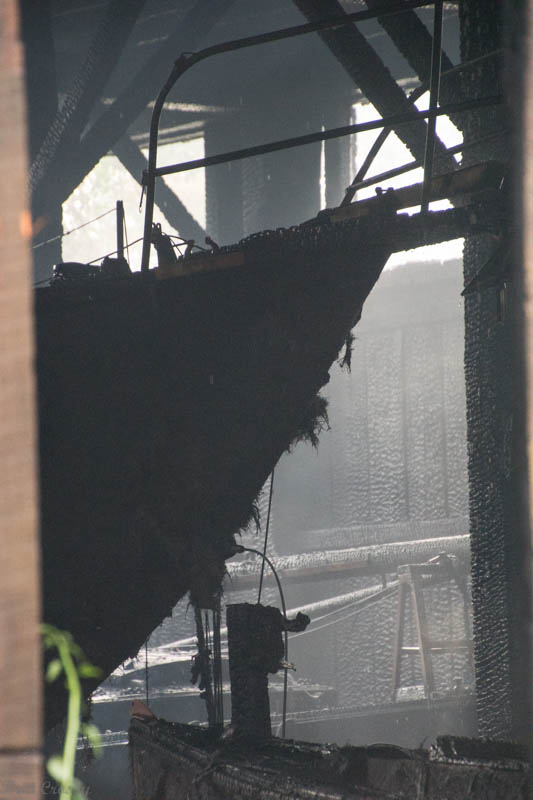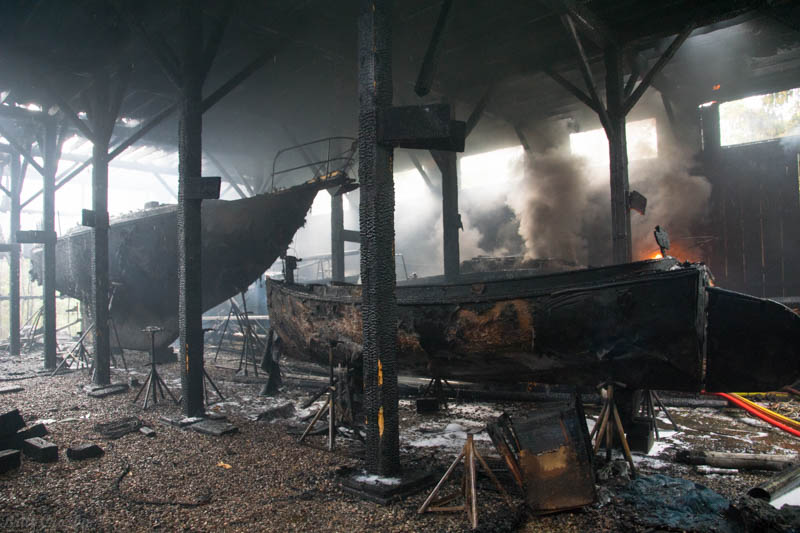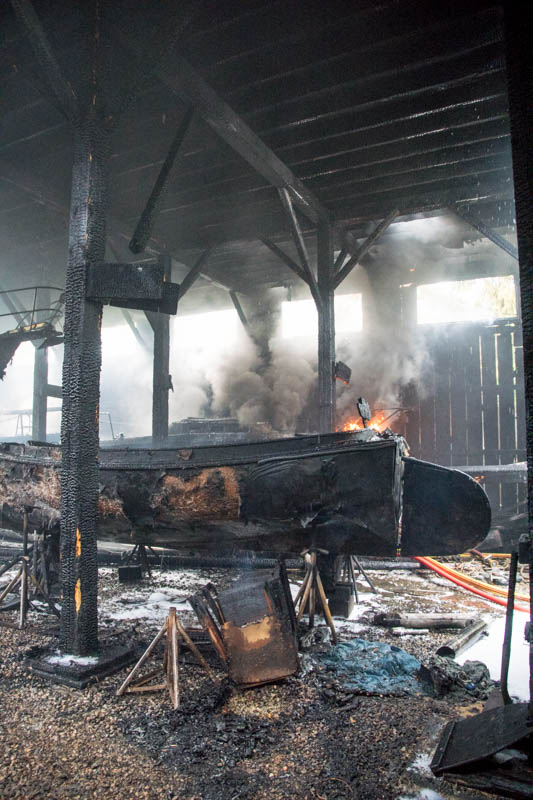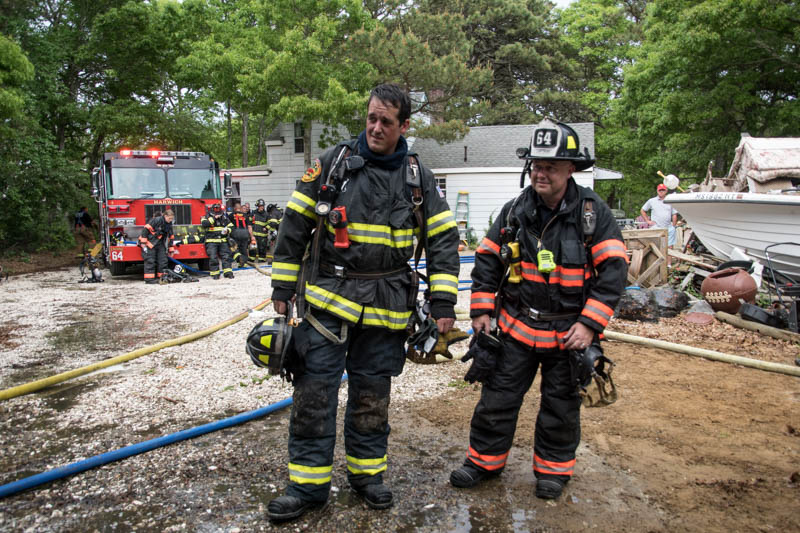 CapeCodFD.com
2018