CapeCodFD.com
Special Feature
[ Features ]

CHATHAM DISASTER DRILL
Tuesday March 30, 2003
Liberty Commons Nursing Home
Route 28, Chatham

Firefighters moved patients out of the smoke filled area any way they could.

Smoke filled the hallway outside the fire doors as firefighters passed through.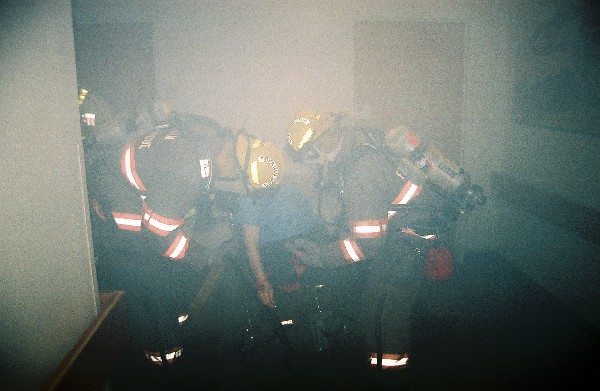 A patient is loaded onto a stair chair for removal from the area.

Several apparatus operated on the side C "Charlie" side of the building.
Harwich Ladder 66 through the stick to the roof simulating ventilation.
Orleans Deputy Harris controlled operations on this side.

Crews from Chatham and Orleans standby for assignments on Charlie side.


As patients were removed from the smoke filled hallways to the lobby area, they were
assessed, tagged, and prepared for transport.

In addition to the obvious injuries and wounds, patients carried index cards with additional
information used for triaging.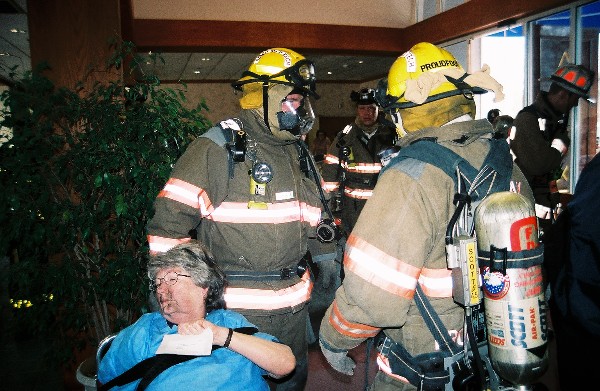 Many of the 'patients' acted and looked very real.


Nursing home staff worked with rescuers in the lobby.

The front door was the primary way in and out during the drill.
Britton Crosby
CapeCodFD.com
2004