CapeCodFD.com
ON THE ROAD AGAIN
CONNECTICUT & LONG ISLAND
STATIONS-FIRE TRUCKS-FIREBOATS
October 6 - 9, 2015
[ Page 1 ] [ Page 2 ]
Our latest road trip took us along the Connecticut shore and on to explore fire departments on
Long Island, NY. We saw some of the most impressive fire stations and apparatus on this trip.
There were a number of fire rescue boats on the agenda and we found a few more. Perhaps
the most interesting were the Long Island style brush trucks known locally as "Stump Jumpers"
which are similar in some ways to Cape Cod brush breakers, but definitely have their own
unique design to serve the needs of the many Long Island communities.
DAY 1
Mystic, CT Fire Station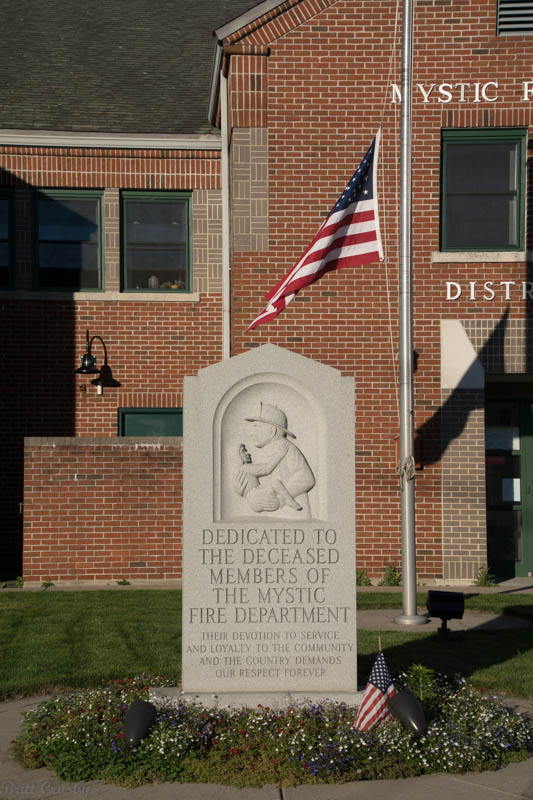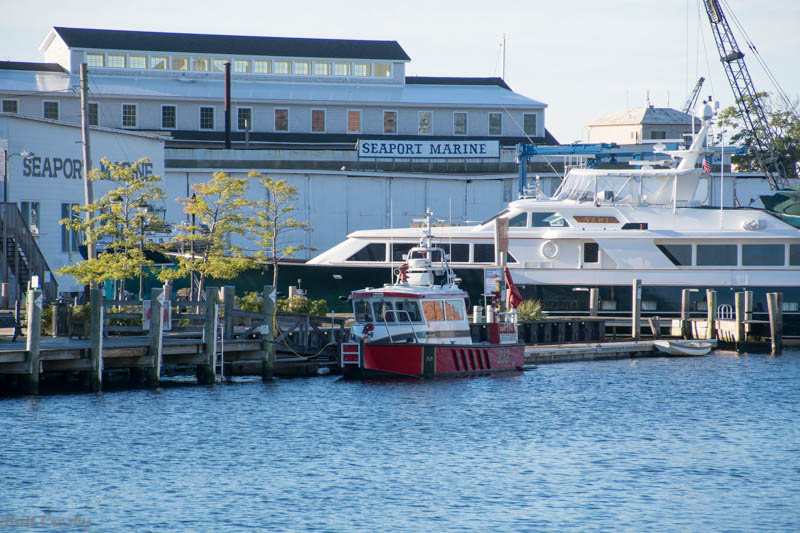 Mystic, CT
Marine 1 in the river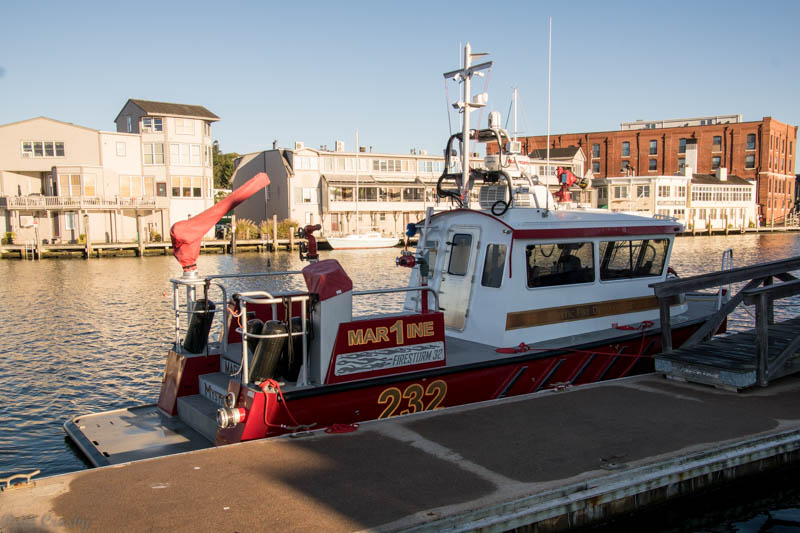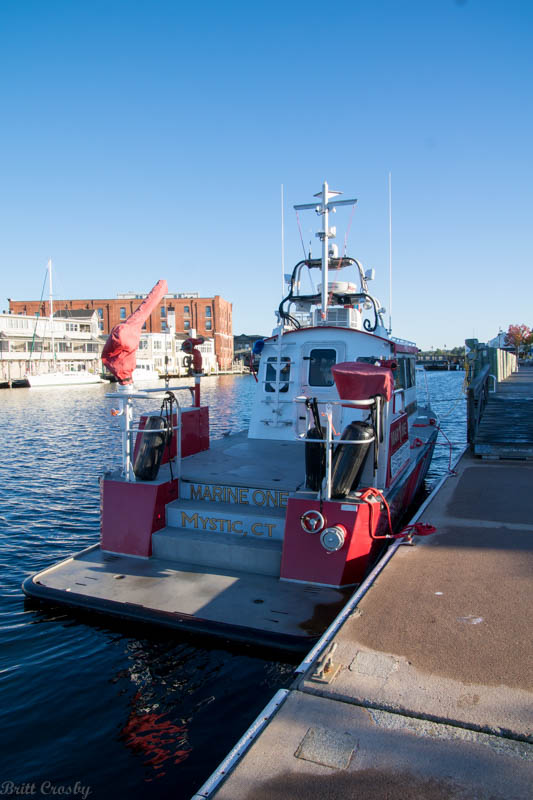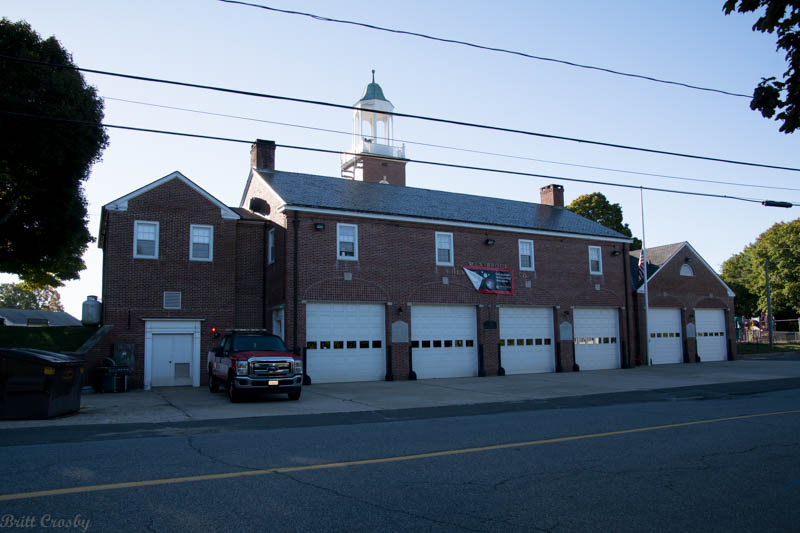 Westbrook, CT fire station
Good looking Mack Aerialscope at Westbrook, CT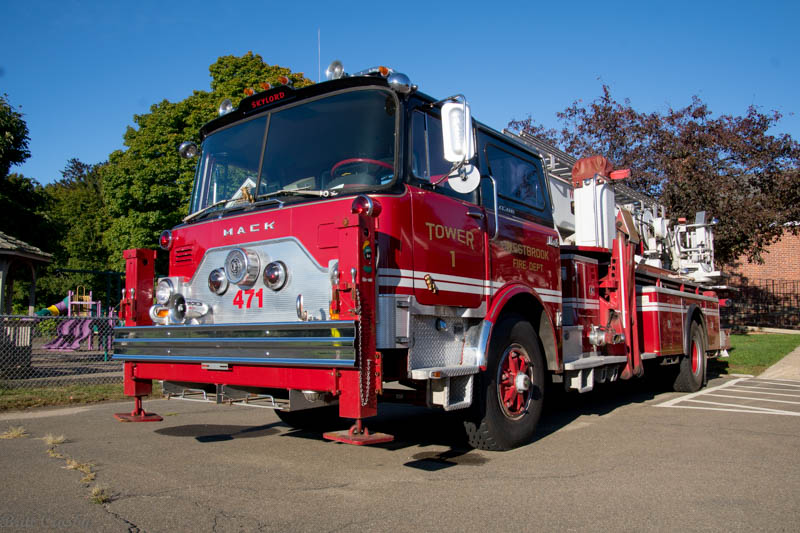 Is that my sign?
Yup
Guilford, CT
New fireboat Marine 10
at Guilford Town Marina on East River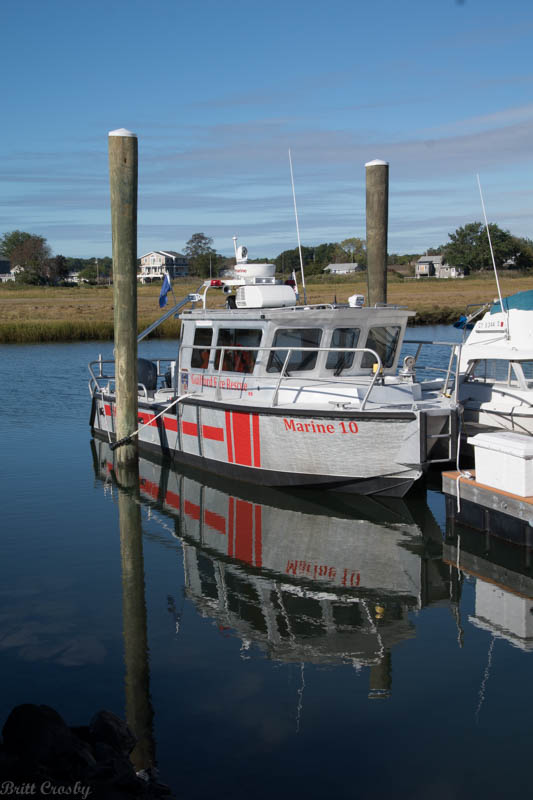 Eagle Hose Co.2
Guilford, CT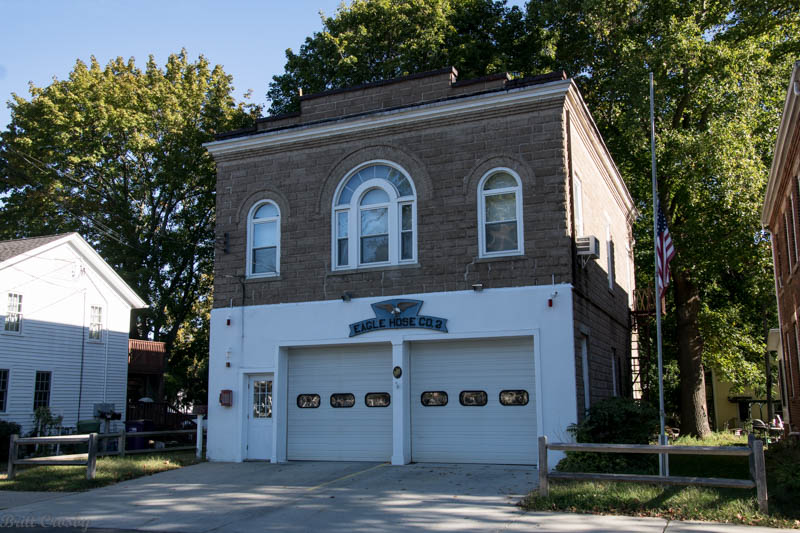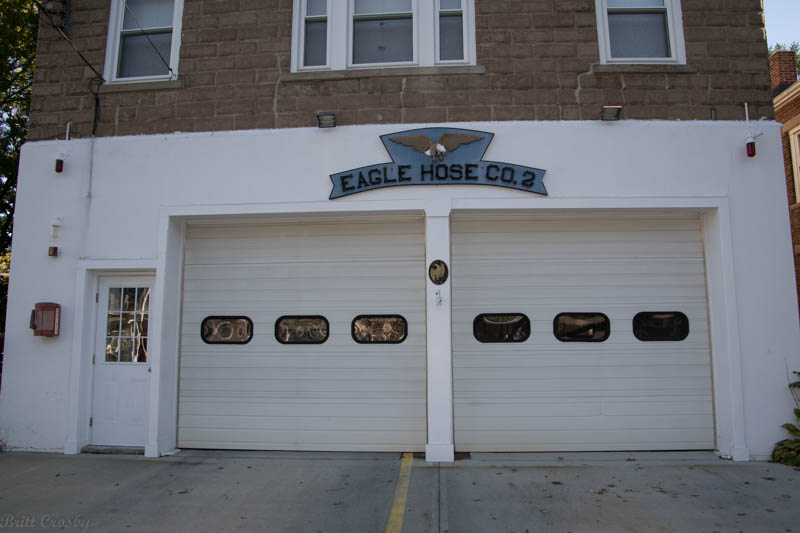 Hook & Ladder Company, Guilford, CT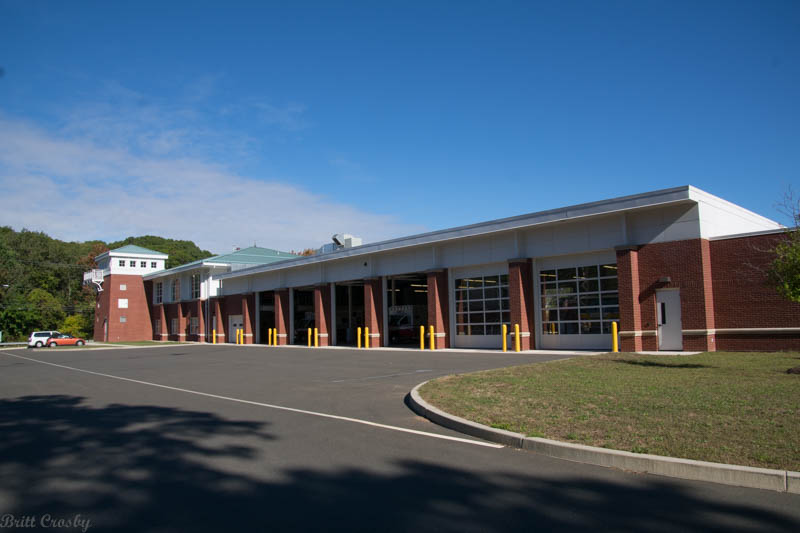 Branford, CT Headquarters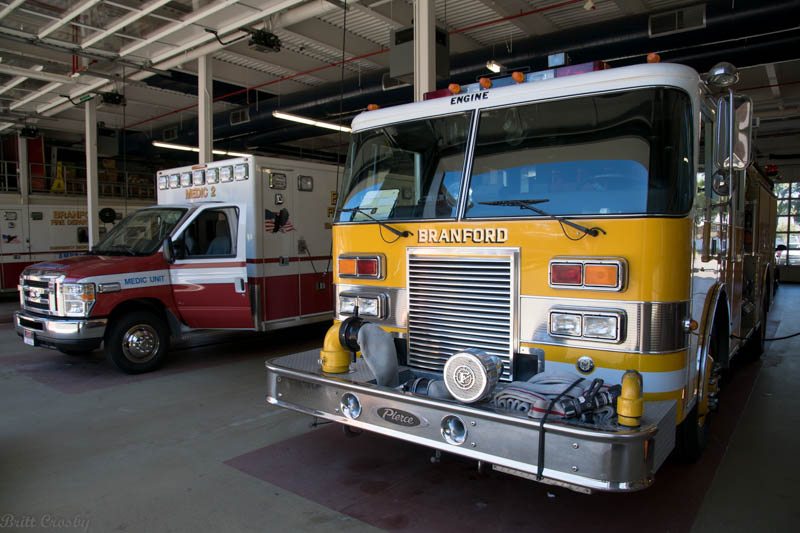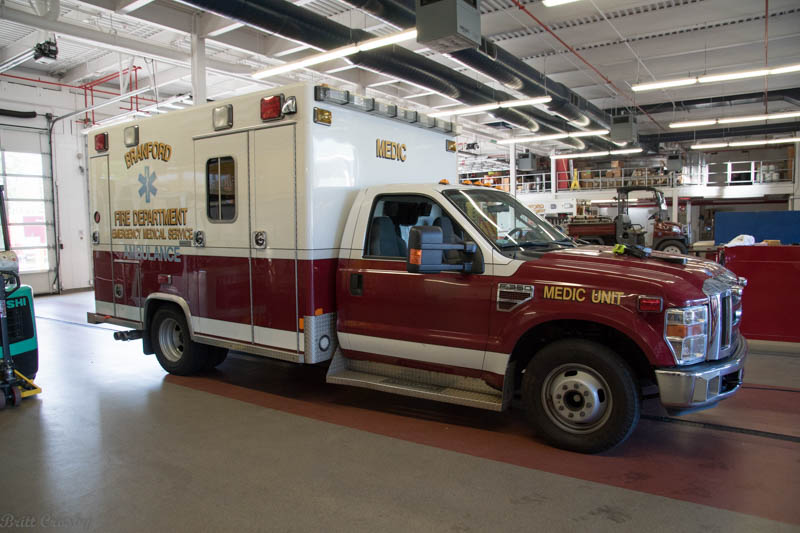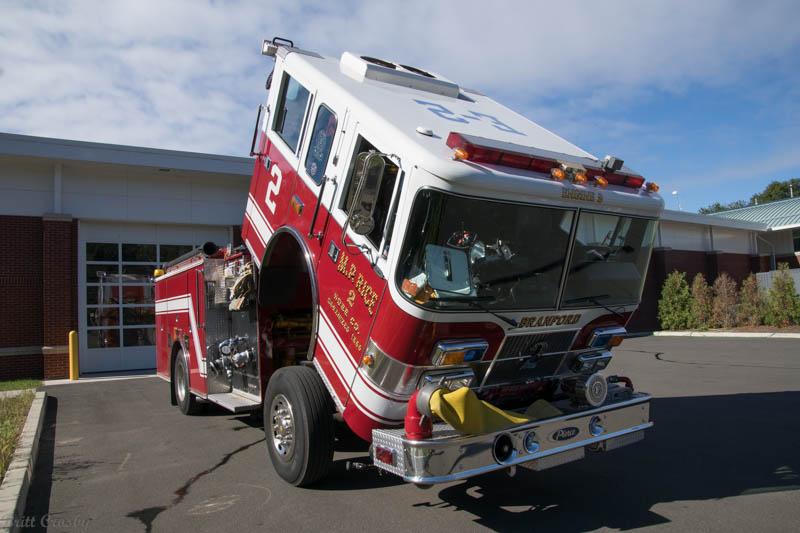 Branford, CT Marine 2
The department covers a lot of waterfront and has a couple boats
including Marine 2 at Bruce & Johnson's West Marina, Branford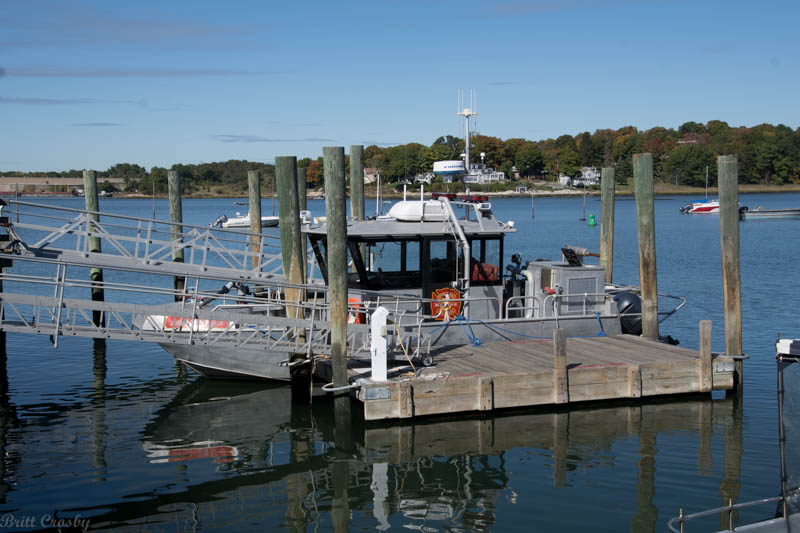 Branford, CT Marine 5
Located at the end of Indian Point Road, Stony Creek

Branford, CT
One of several small islands in the bays and Long Island Sound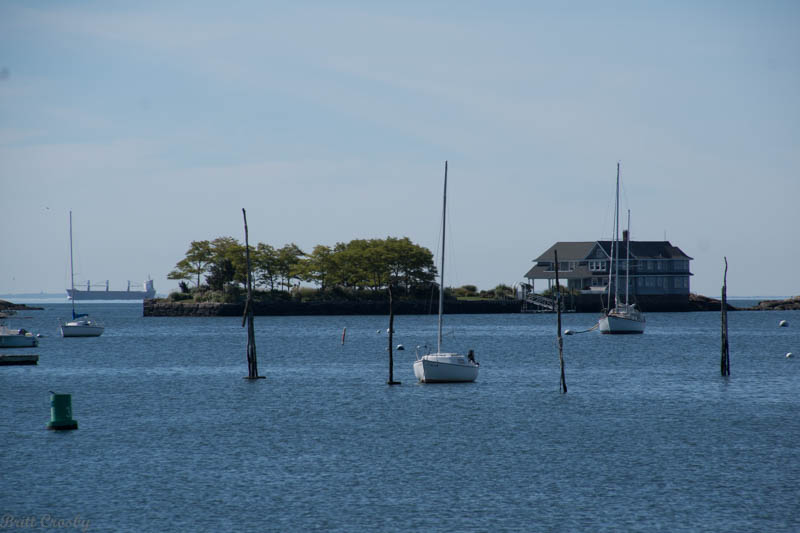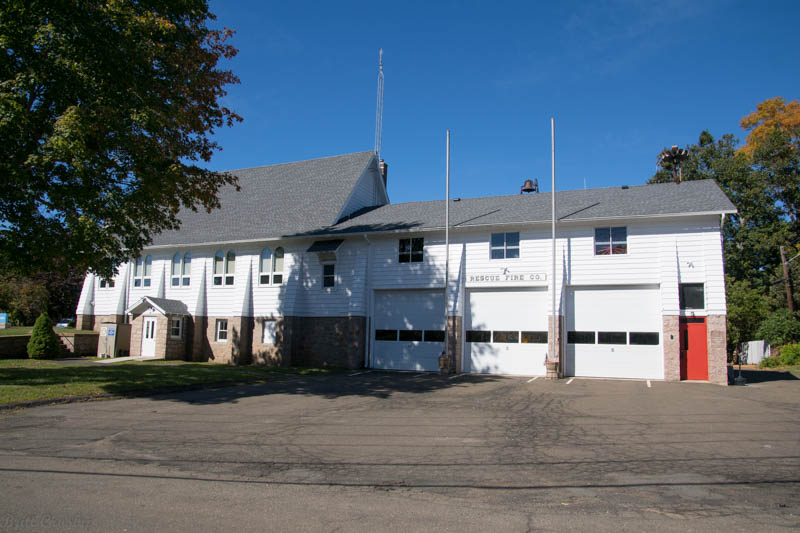 Rescue Company at Stony Creek
Guilford, CT
Milford, CT Fire HQ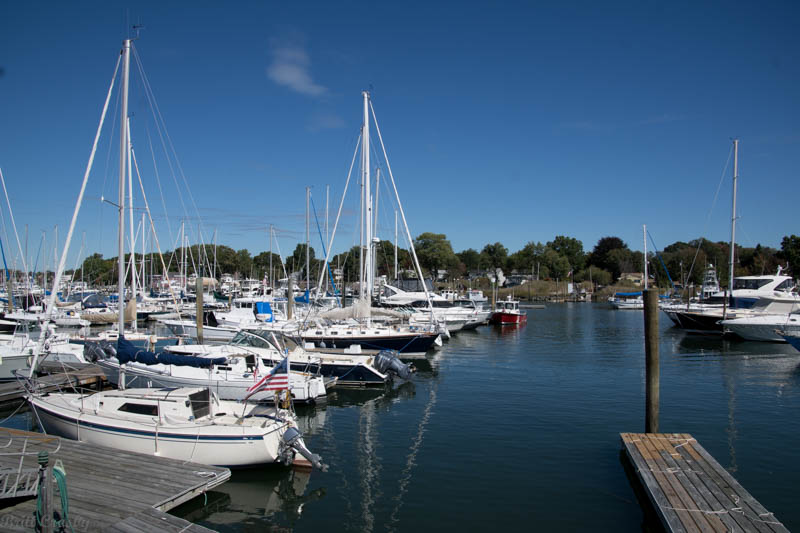 Milford, CT
Not far from Milford's Headquarters is the Milford Fireboat
located at Milford's Harbor Marina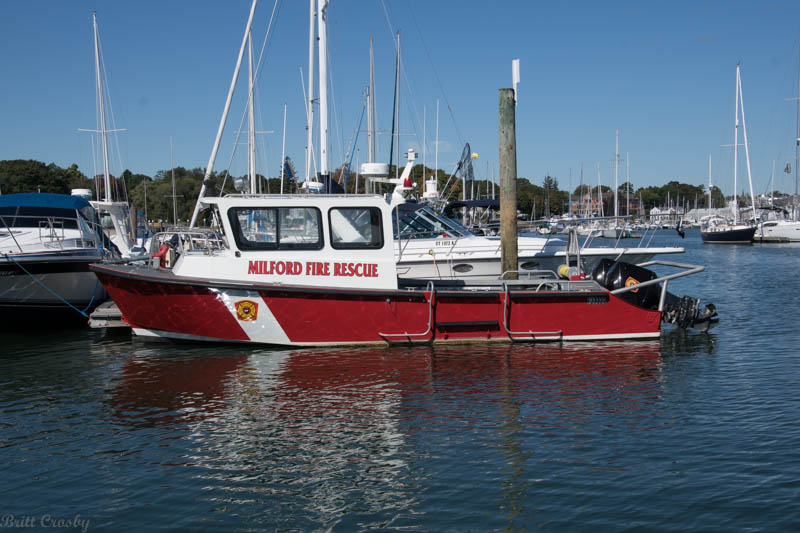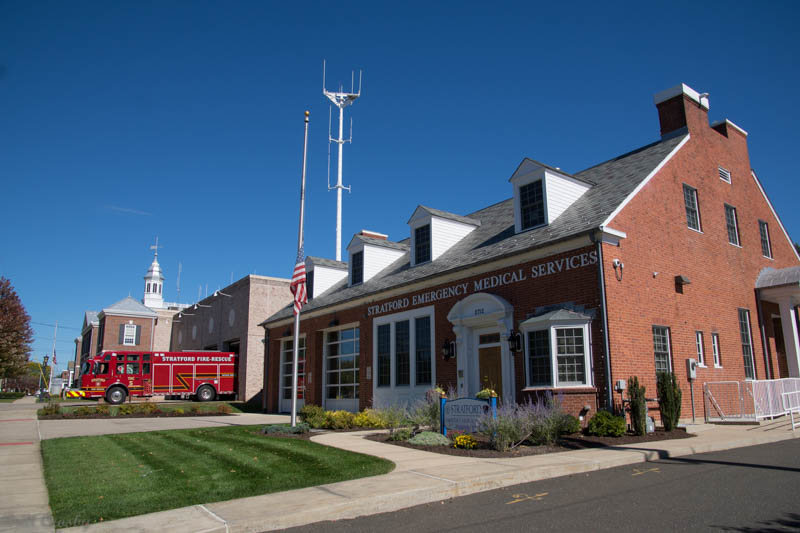 Stratford, CT Fire and EMS Stations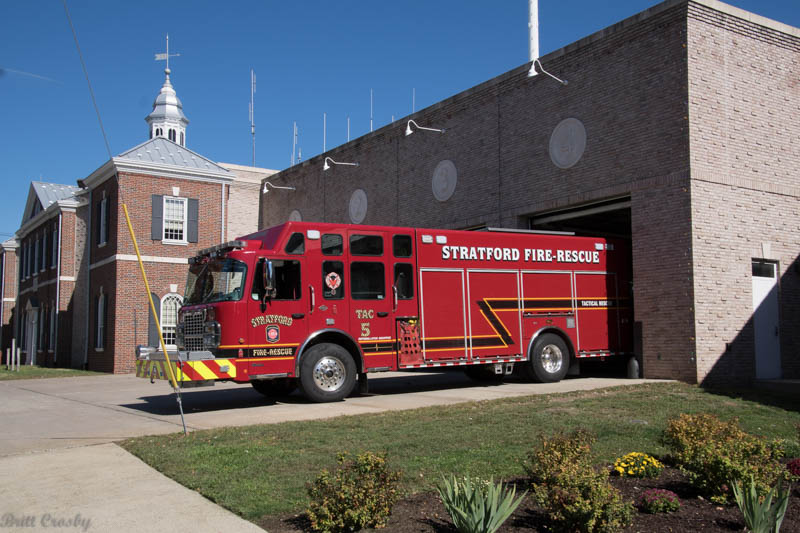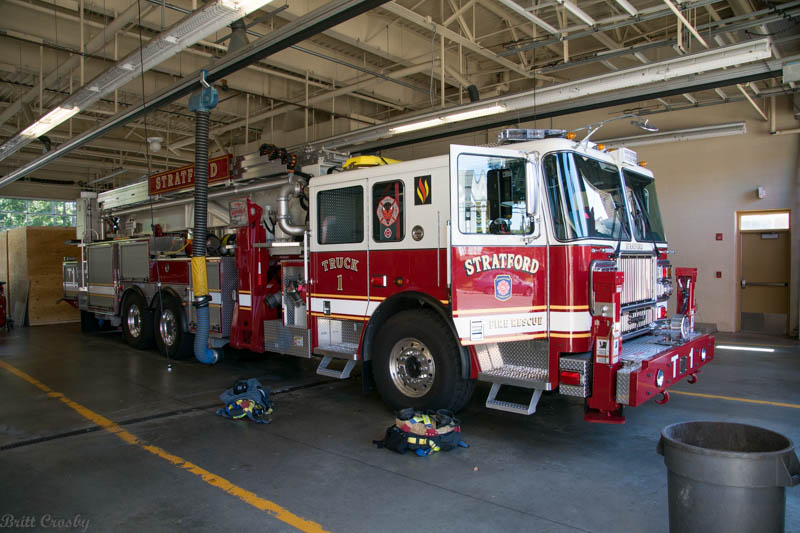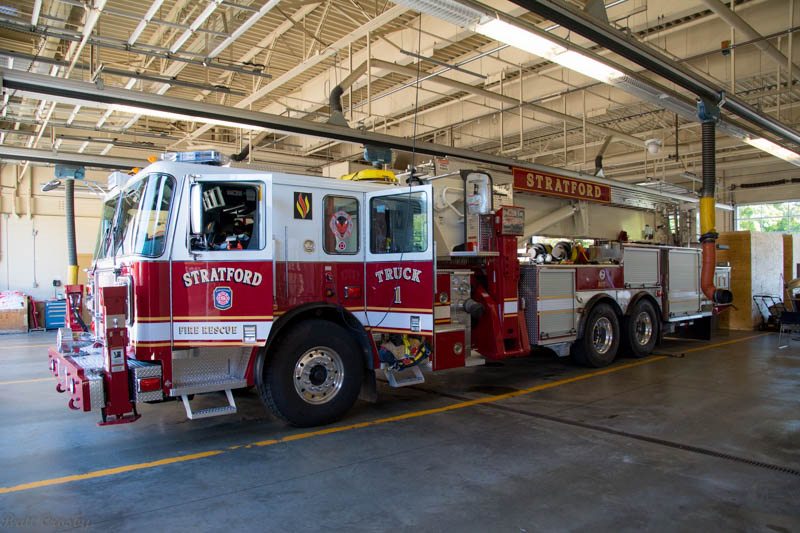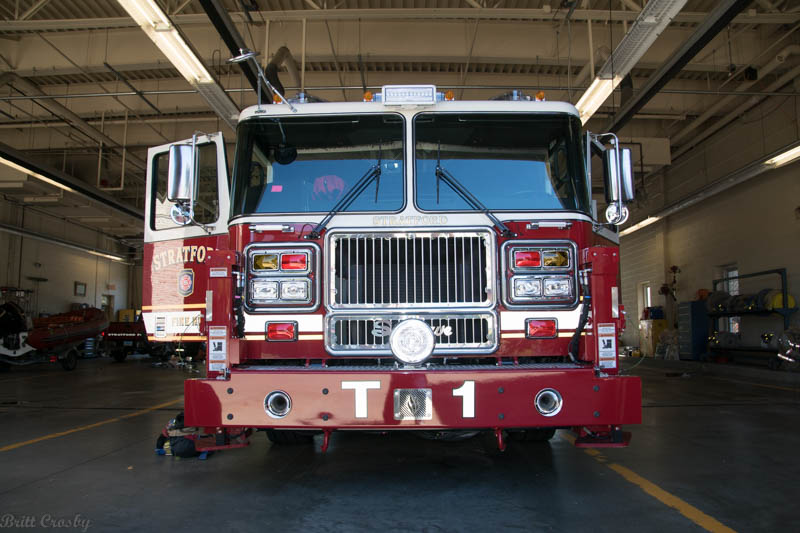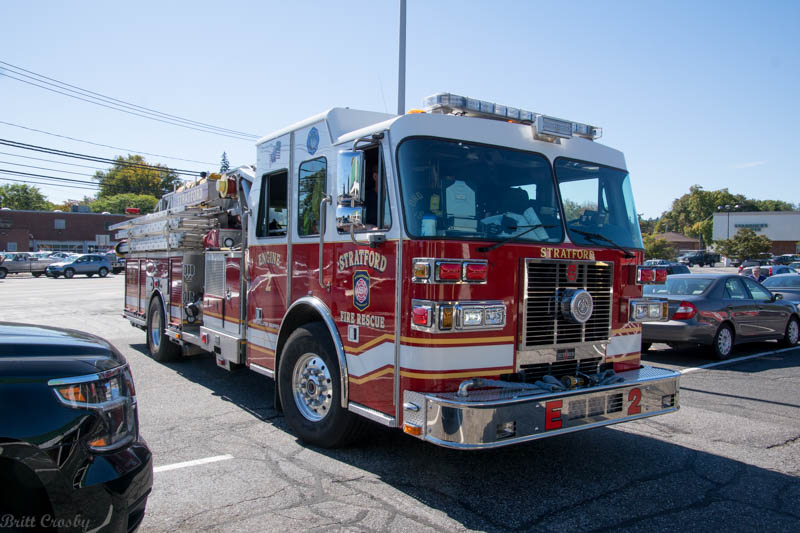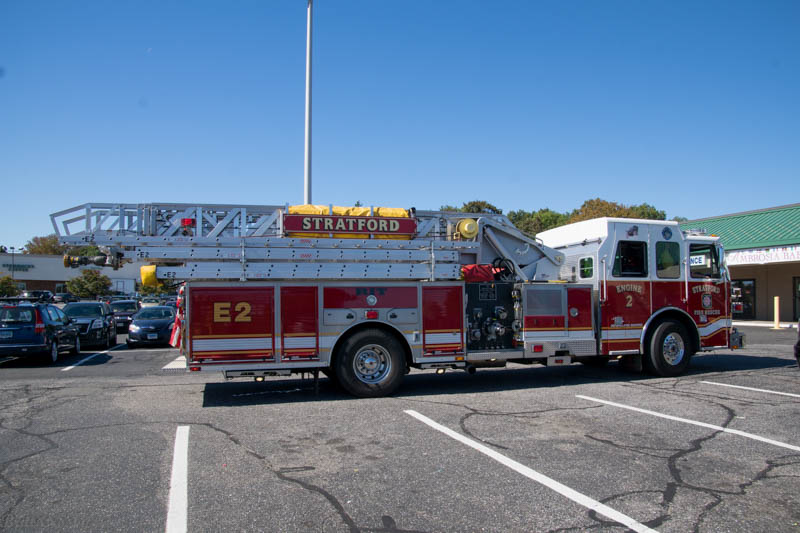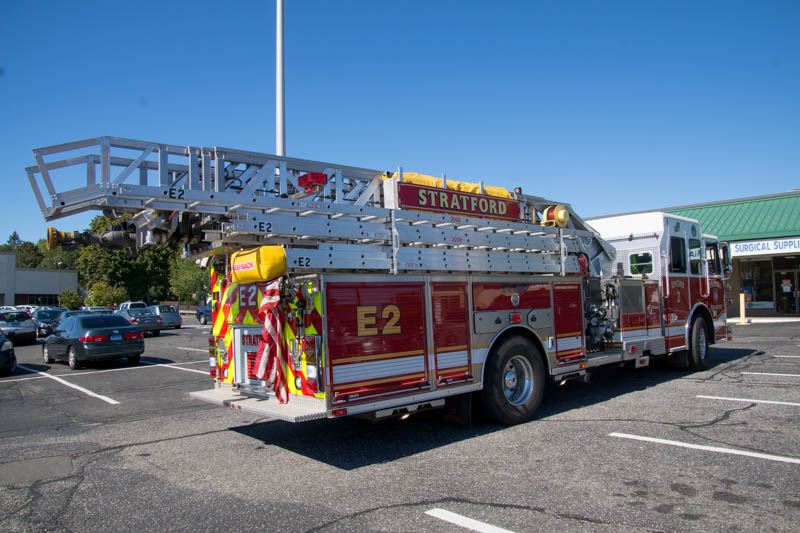 Stratford, CT recently took delivery of a new Fireboat
which is now docked at Brewer Marina on the Housatonic River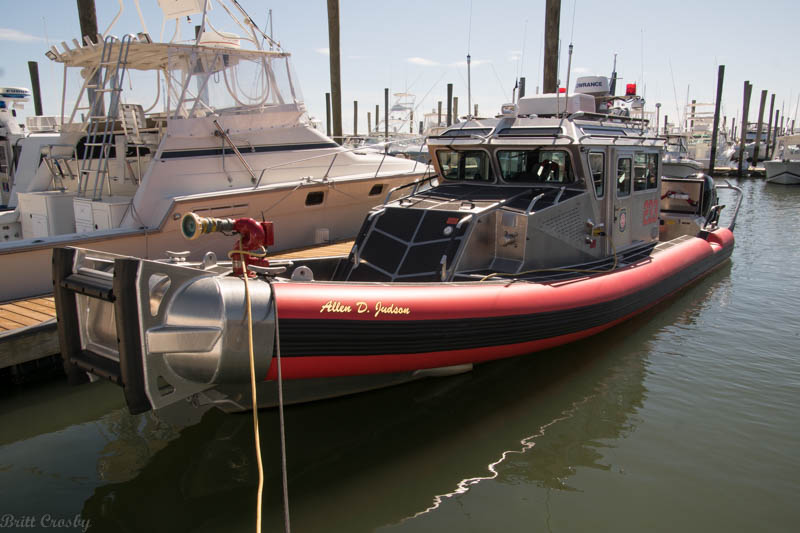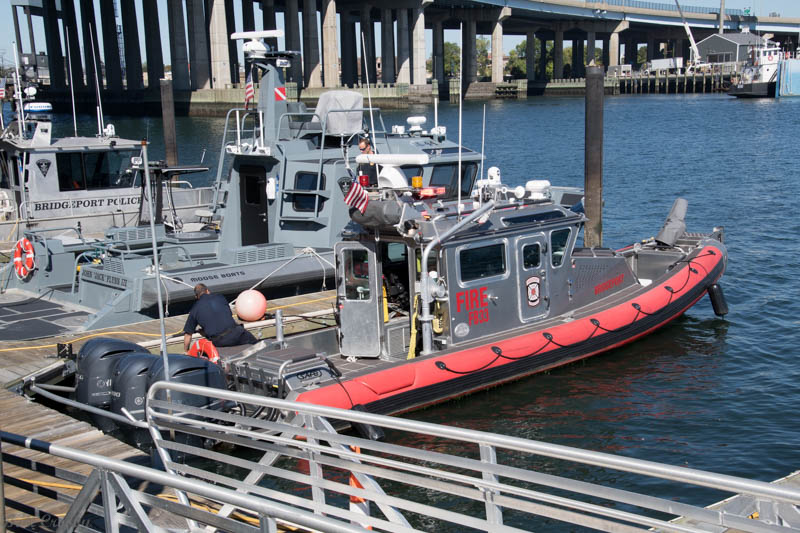 Bridgeport, CT
The Bridgeport Marine unit is located almost in the shadow of I-95
along with several of the Bridgeport Police boats.
The Bridgeport fireboat replaced an older boat that is now Fairfield's boat.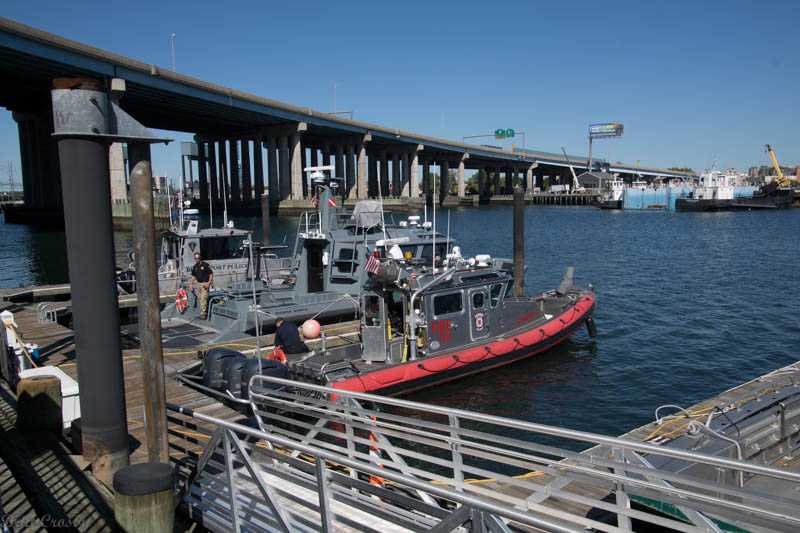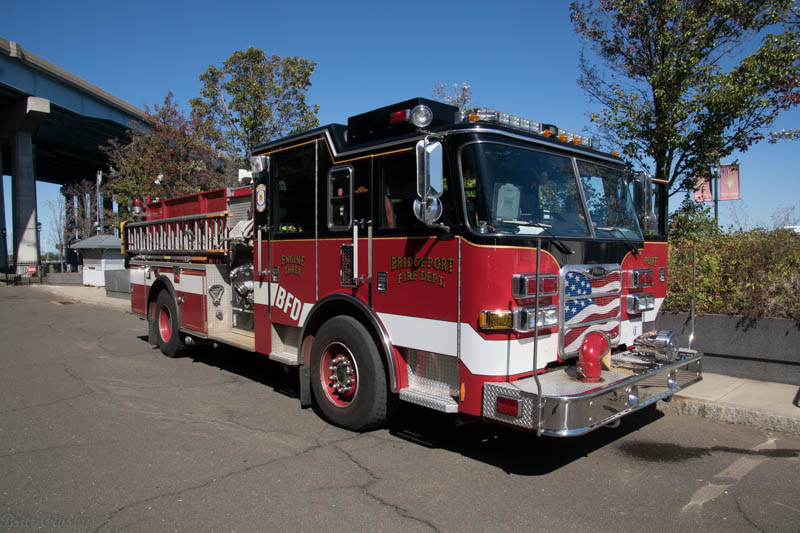 Bridgeport, CT Headquarters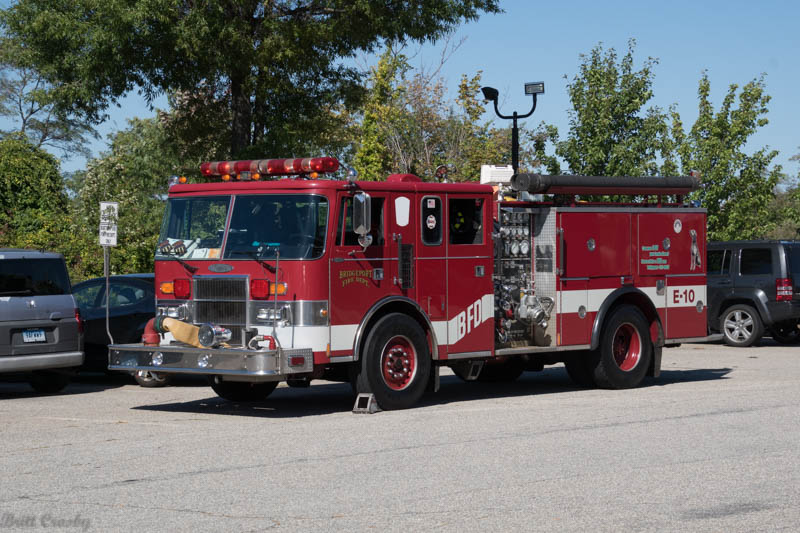 Bridgeport Engine 10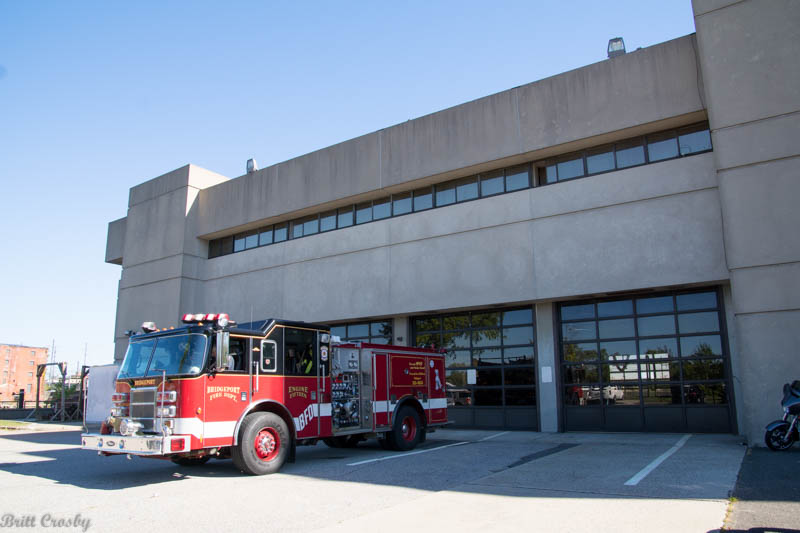 Bridgeport Engine 15
Fairfield, CT
Fireboat 28
Formerly belonged to Bridgeport, CT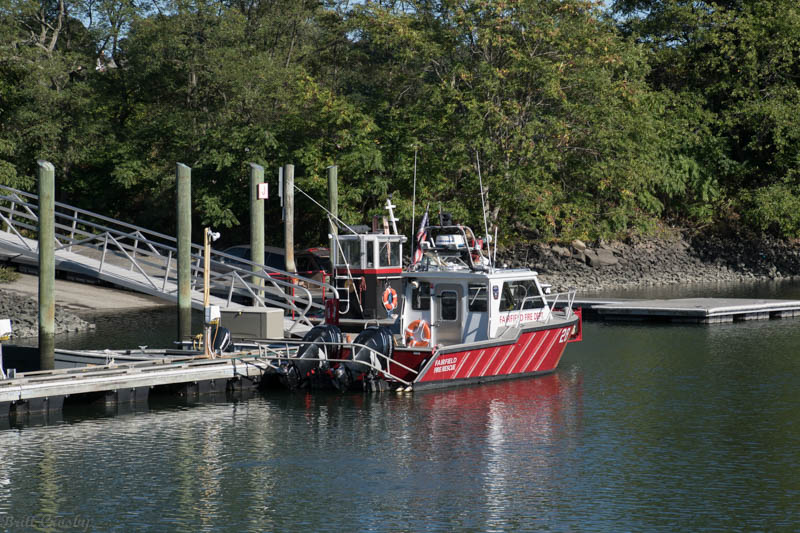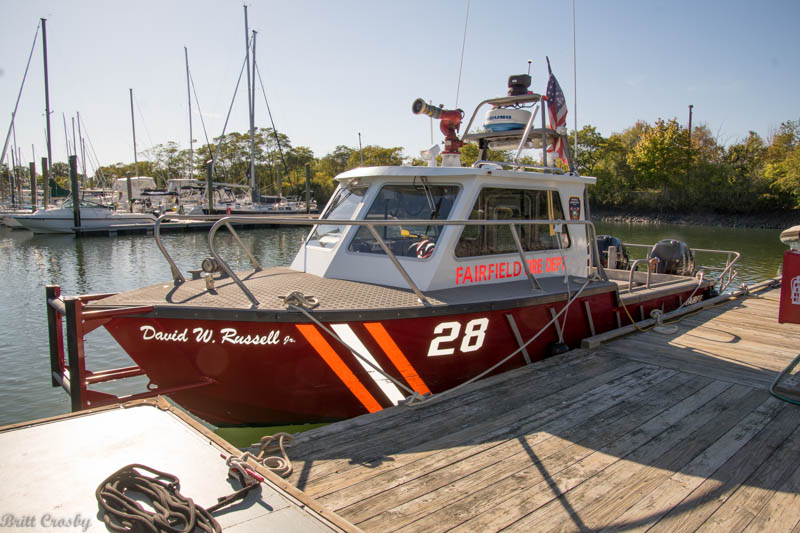 DAY 2
Our first day on Long Island exploring the north shore on the western end of Long Island.
Most of the island is protected by volunteer fire departments.
Nassau County is closest to New York City has over 70 departments protecting about
1.3 million residents.
Suffolk County is the larger area covering about 1000 square miles from the Suffolk County line
to the tip of Long Island. Much of the area is rural and agricultural. Some 110 fire departments
and a couple dozen volunteer ambulance corps serve the residents.
Manhasset-Lakeville Fire Department, Long Island, NY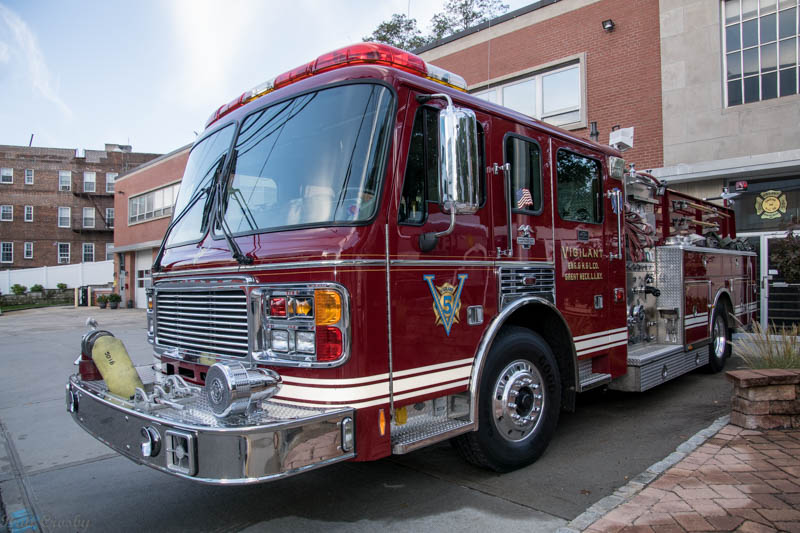 Vigilant Volunteer Fire Company
Long Neck, LI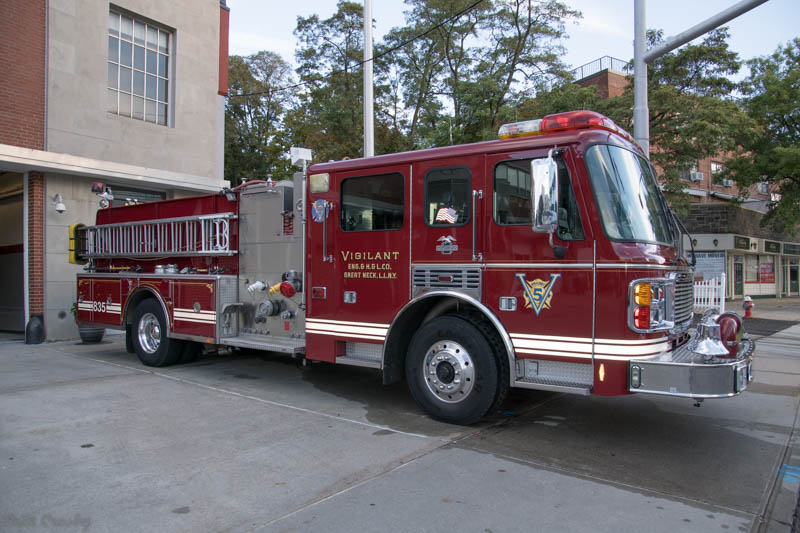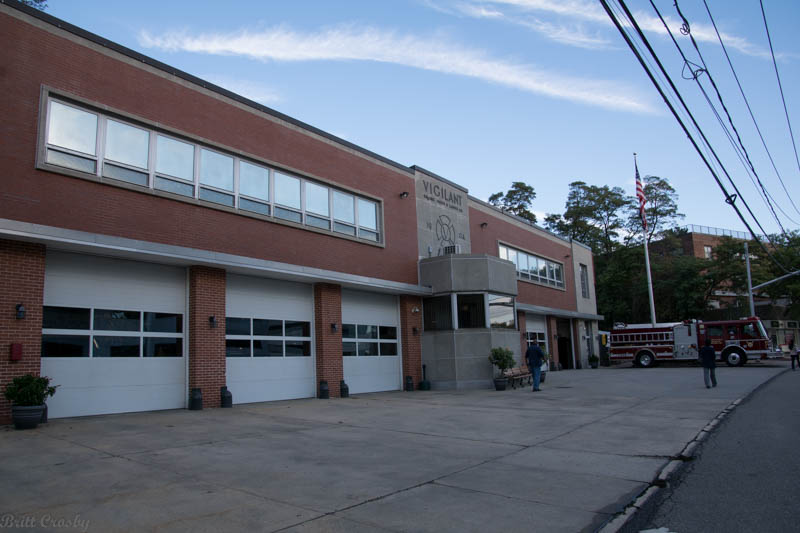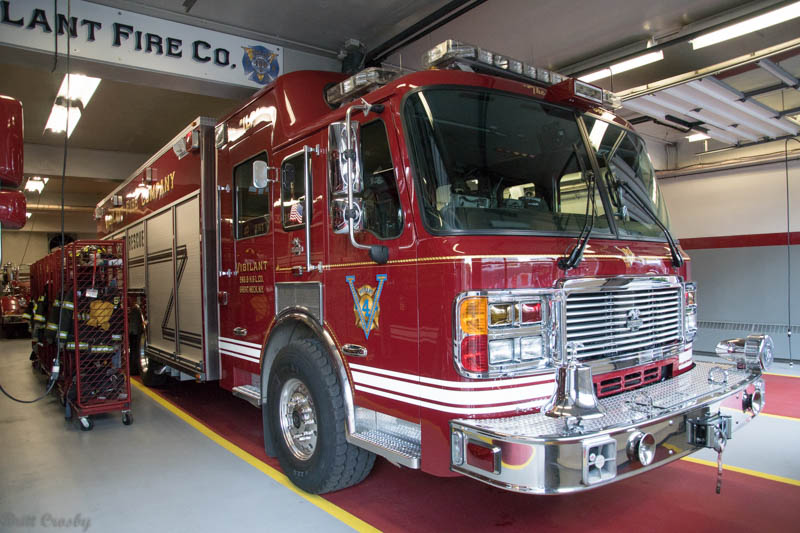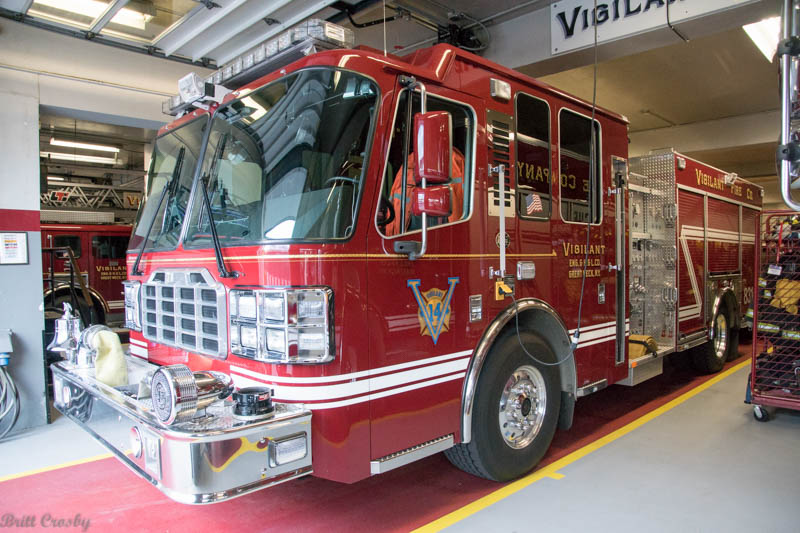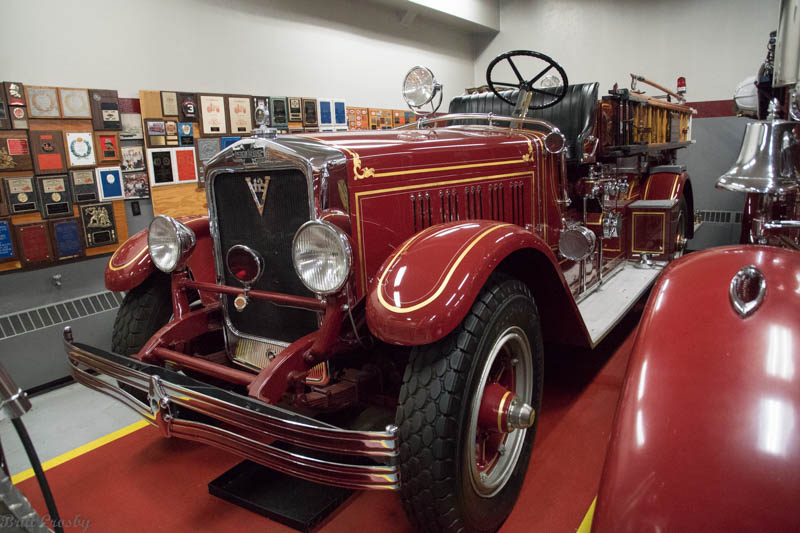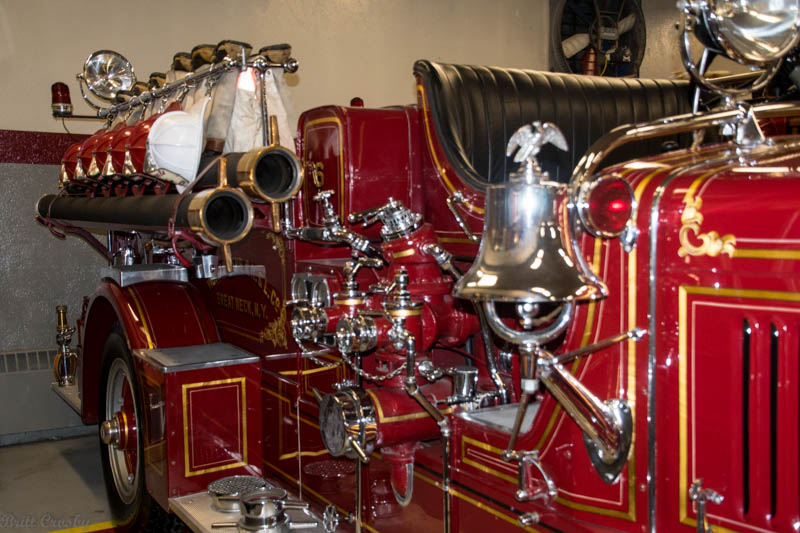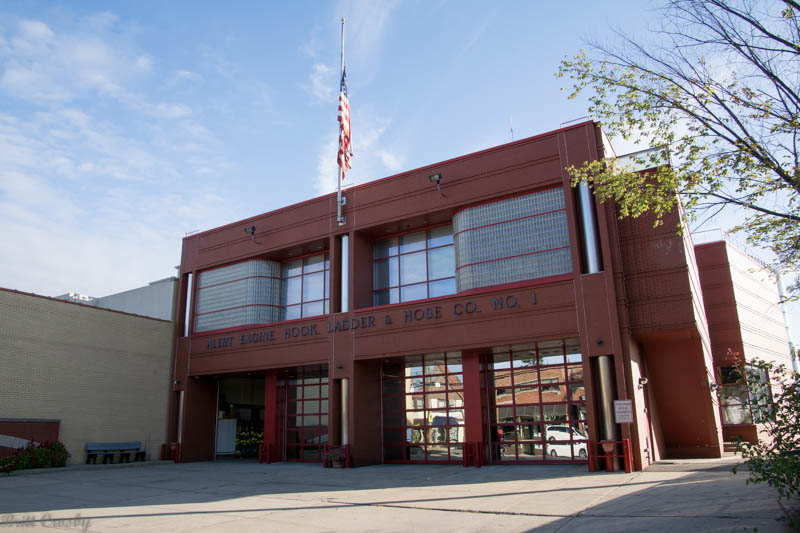 Alert Engine Hook Ladder & Hose Co. 1
Long Neck, LI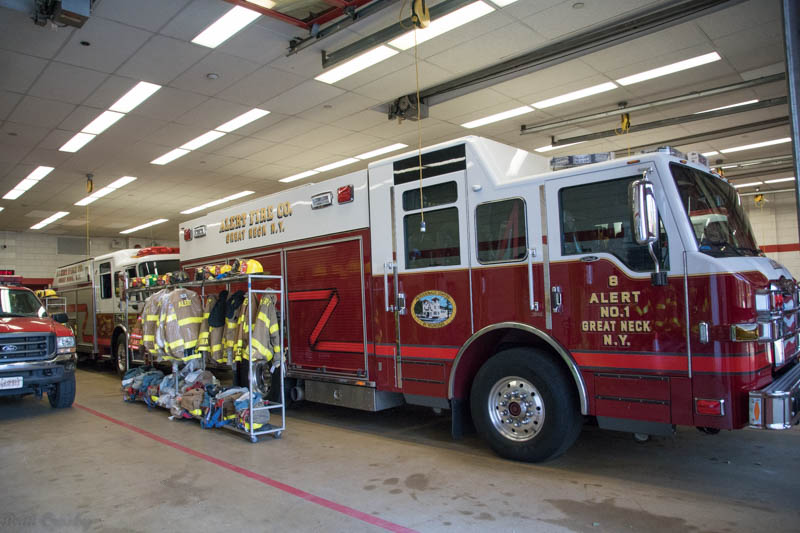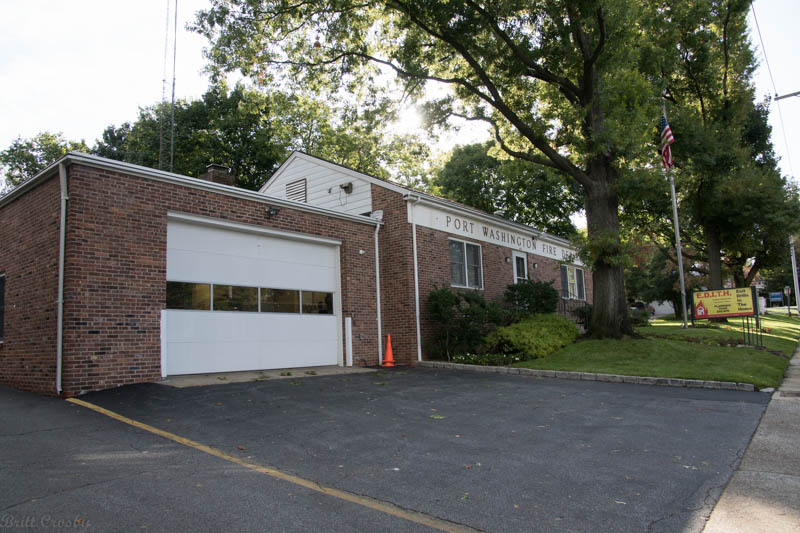 Port Washington, LI
Protection Engine Co. 1
Port Washington, LI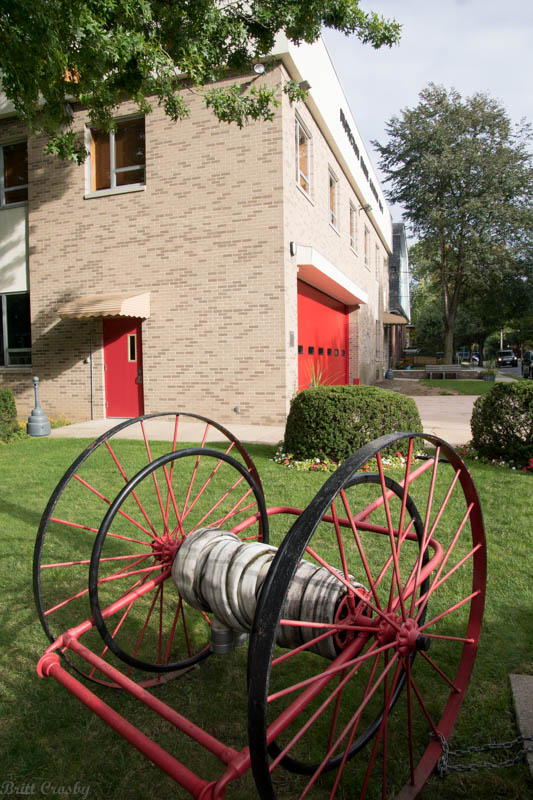 Atlantic Hook & Ladder Co. 1
Port Washington, LI
Separate station backs up to Protection Engine 1 station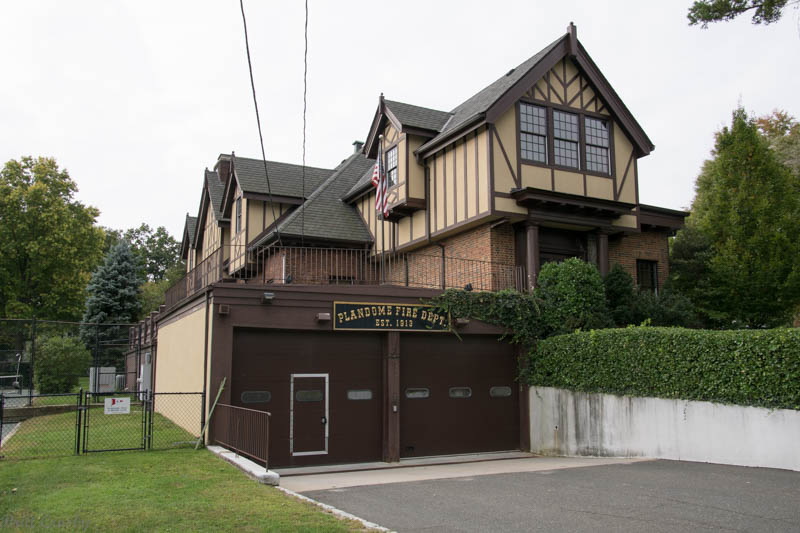 Plandome Fire Department located between Manhasset and Port Washington
has a country club look with tudor look and tennis courts in an upscale neighborhood.
At first we thought we were looking at a church where the fire station was supposed to be.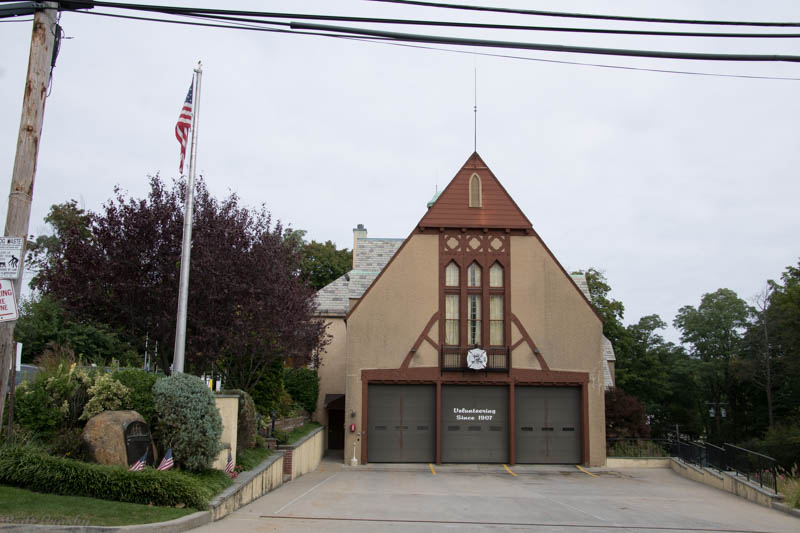 A closer look revealed that it was indeed Glenwood Fire Station 1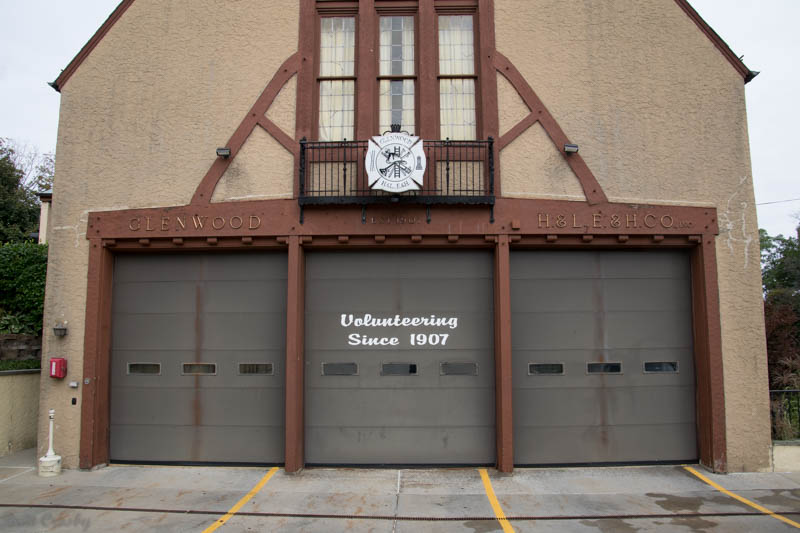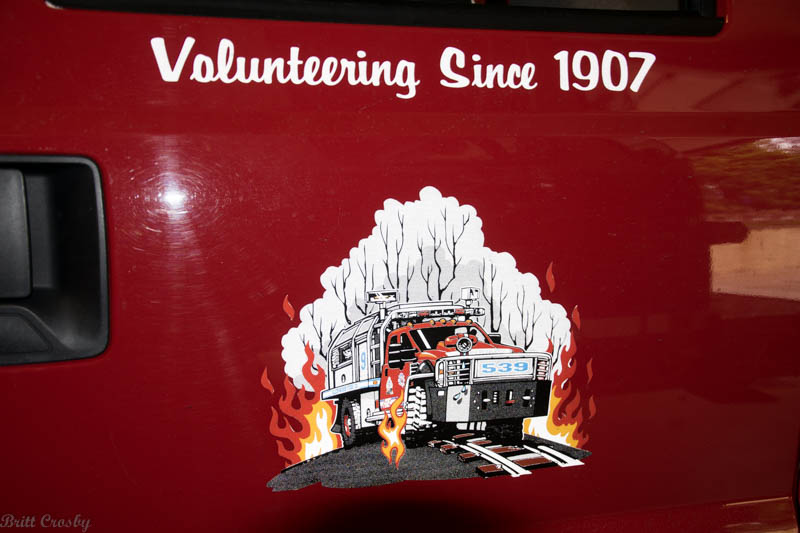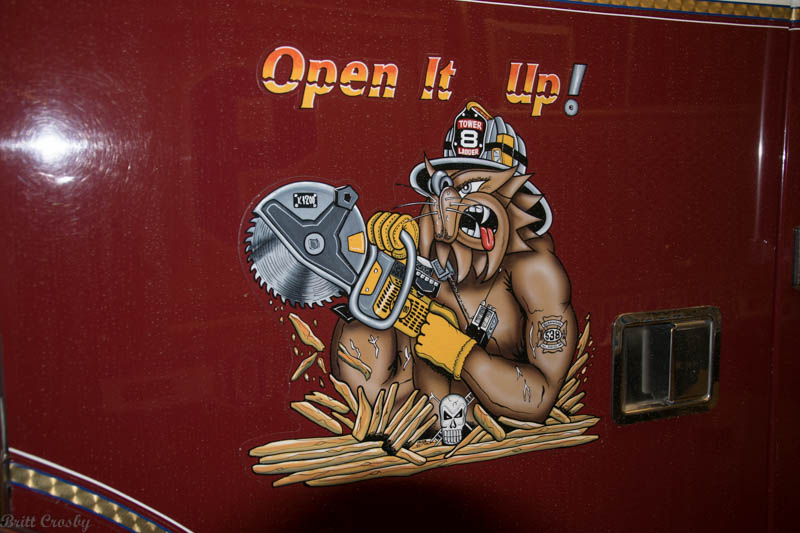 A second Glenwood Fire Station
Sea Cliff Fire Headquarters
Spectacular brick station with original wooden doors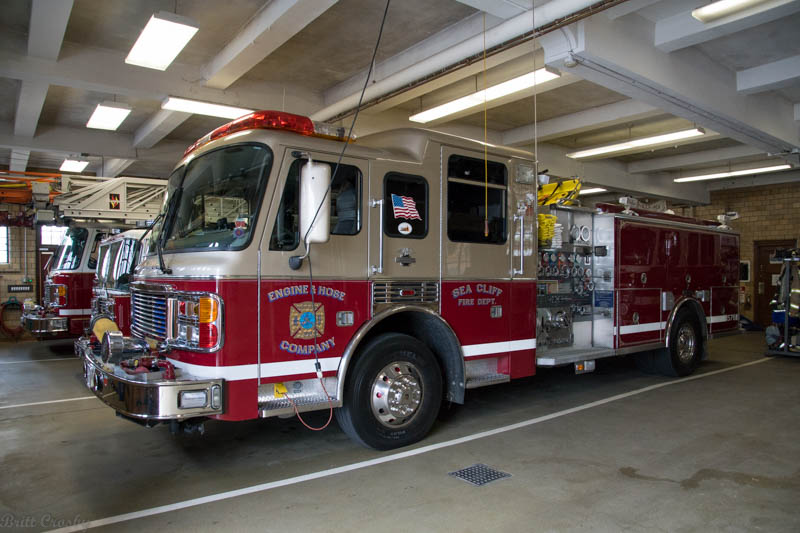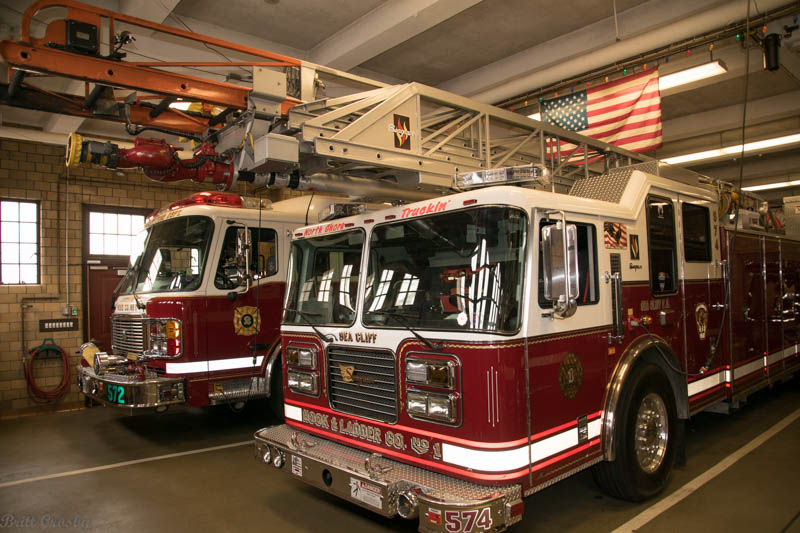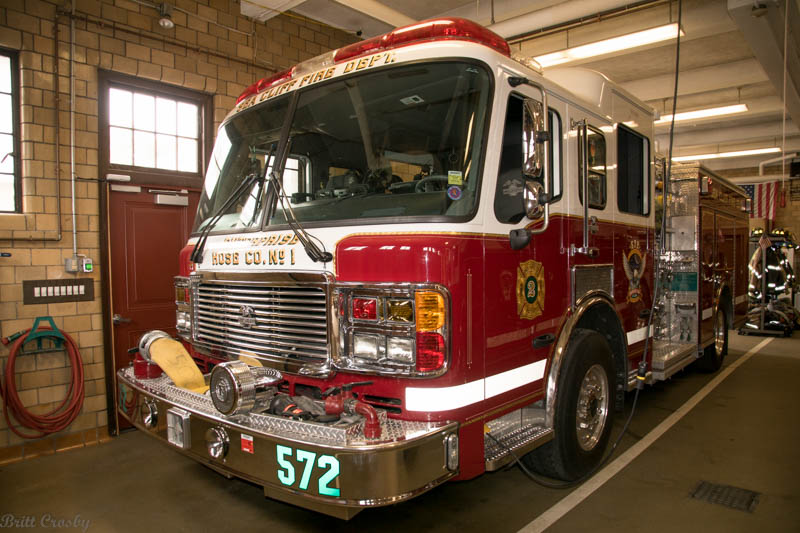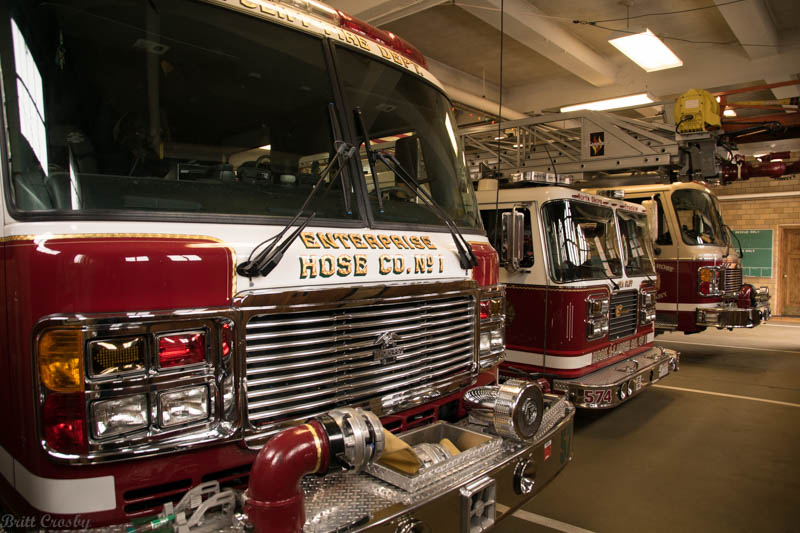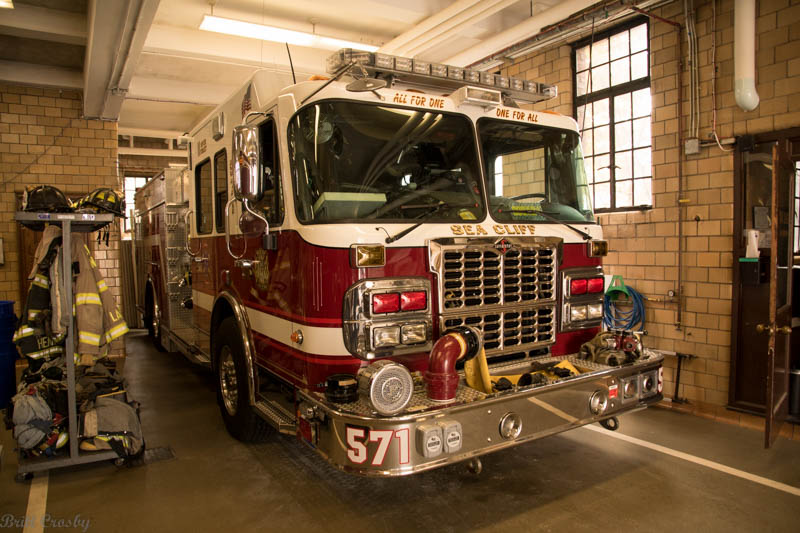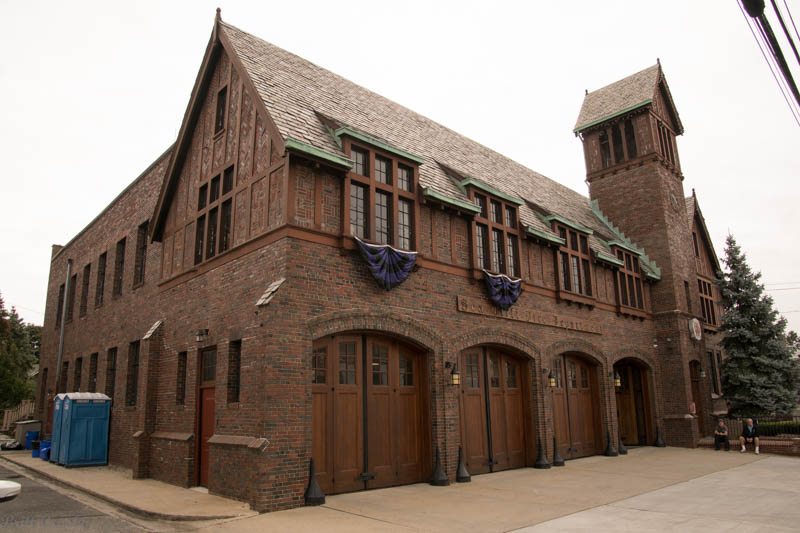 Glen Cove Fire Headquarters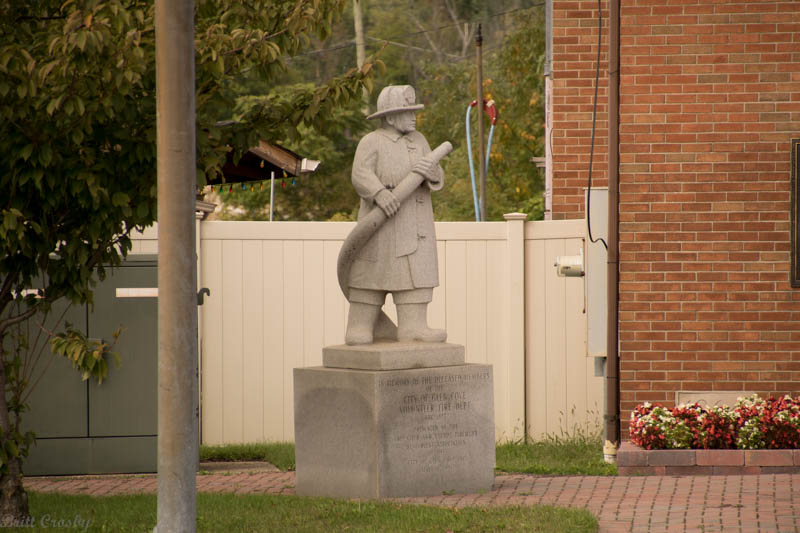 An impressive fleet of fire companies including the tiller, a heavy rescue, several engines,
and EMS units. Various companies have their own color schemes under one roof.
One of the few tiller ladder trucks on Long Island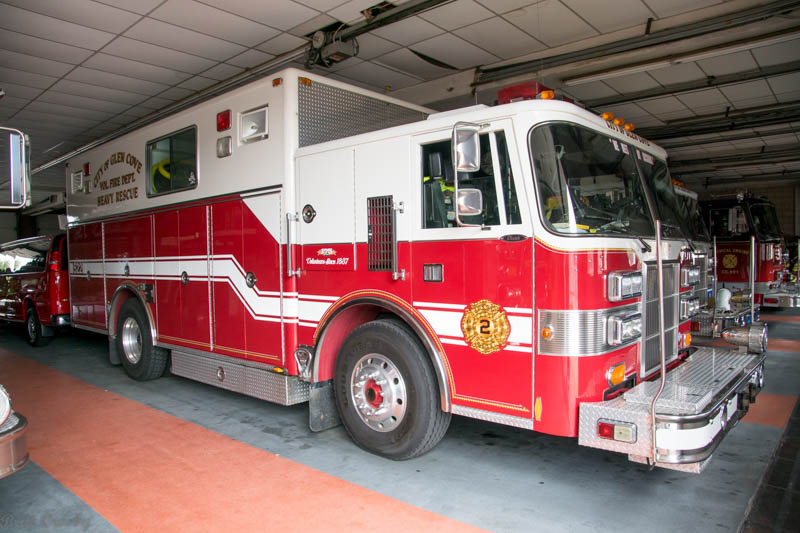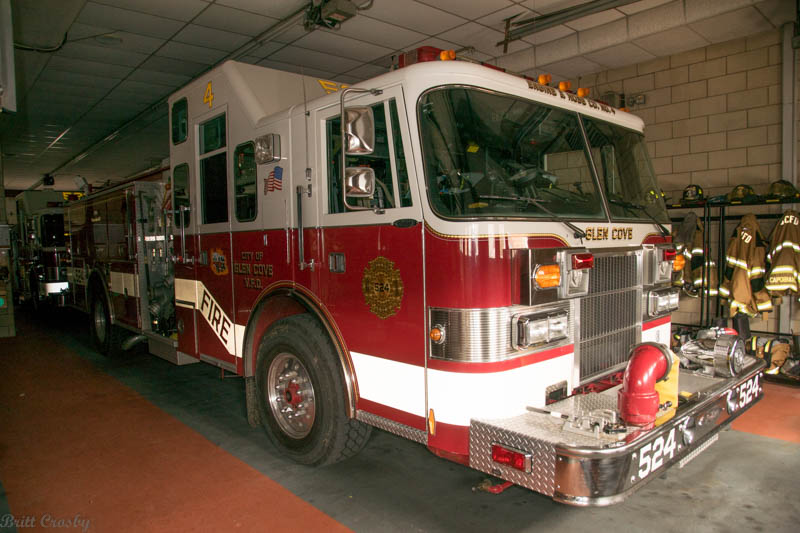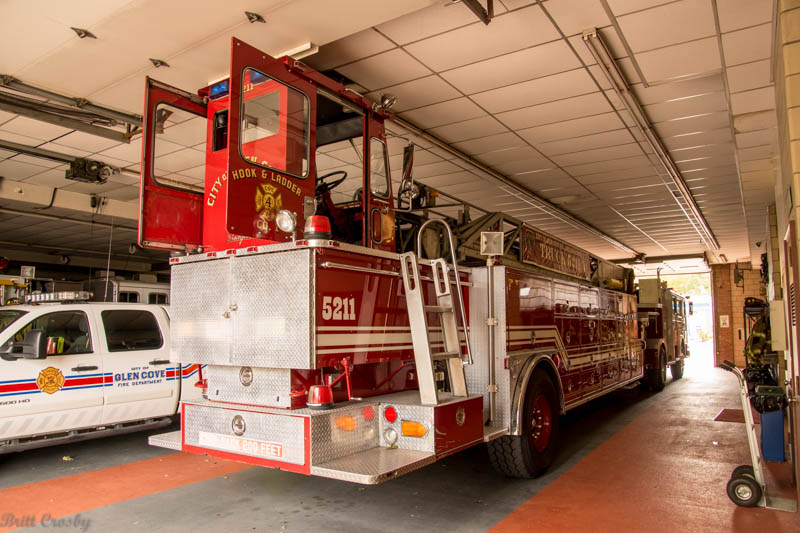 Glen Cove appears to have a firefighting capable boat but it was covered at the station.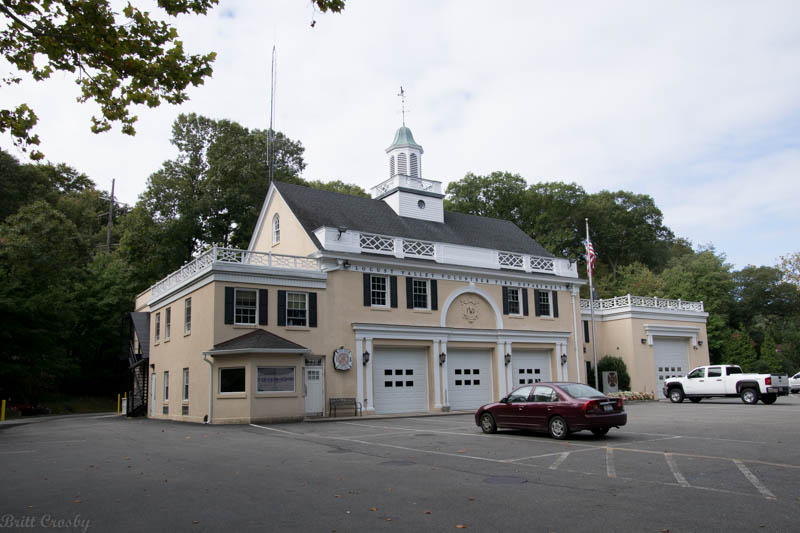 Locust Valley Fire Department
Did George Washington stay here?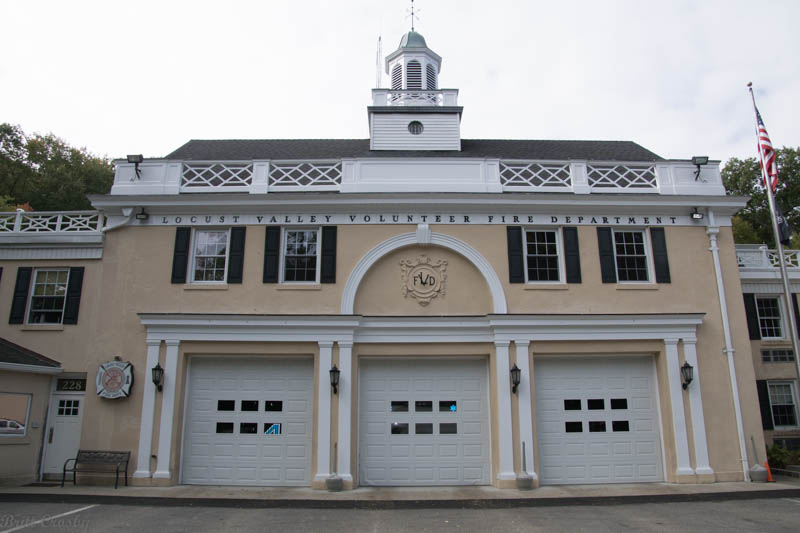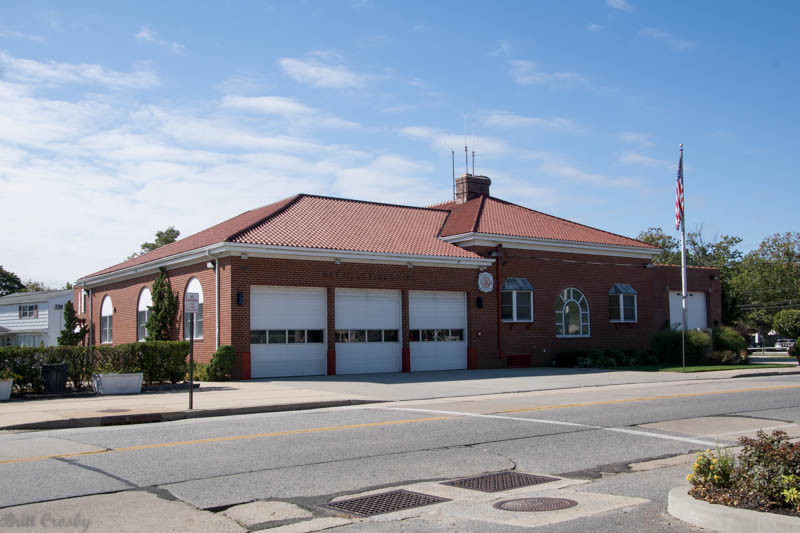 Bayville Fire Department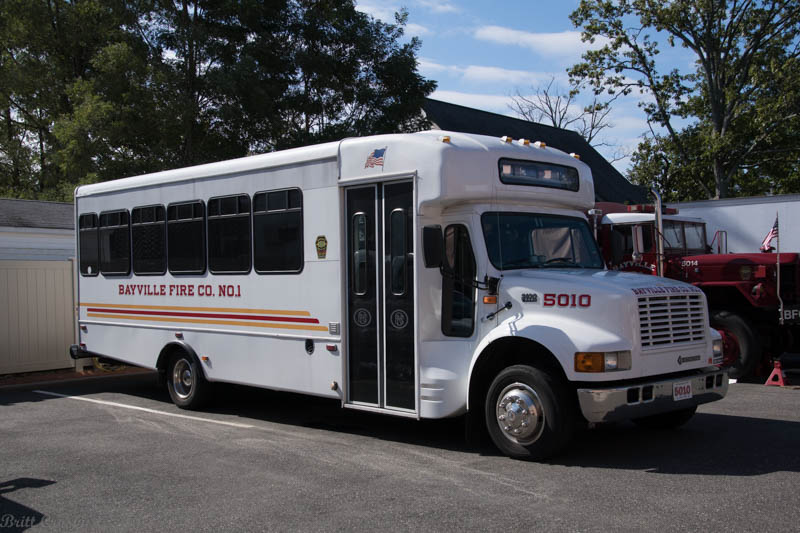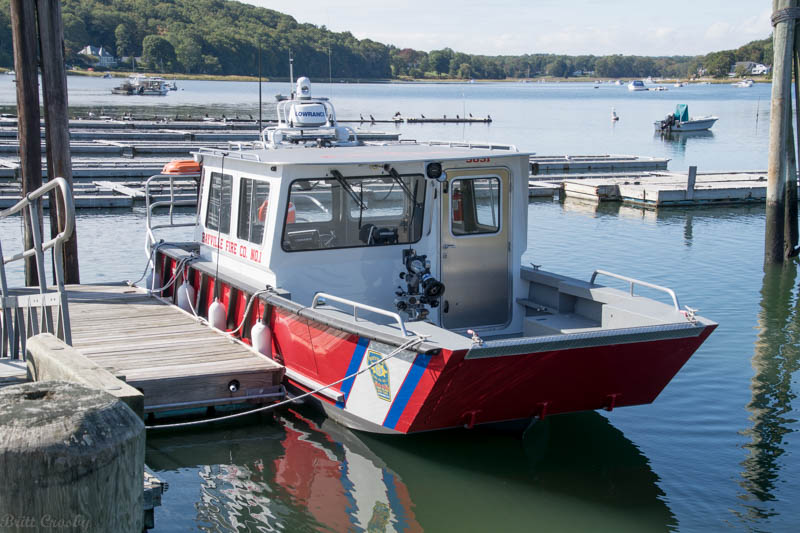 Bayville Fireboat
Another newly delivered boat protecting parts of Oyster Bay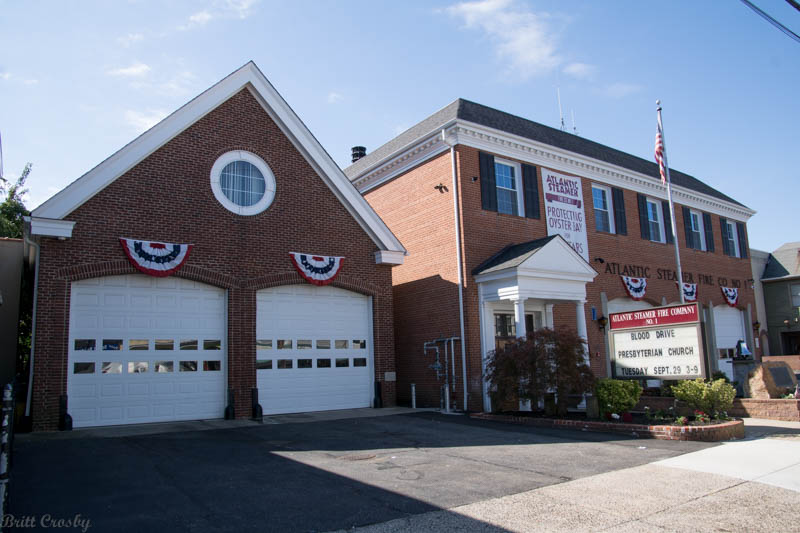 Atlantic Steamer Fire Co. 1
One of Oyster Bay's 2 Fire Companies
Oyster Bay Fire Company No. 1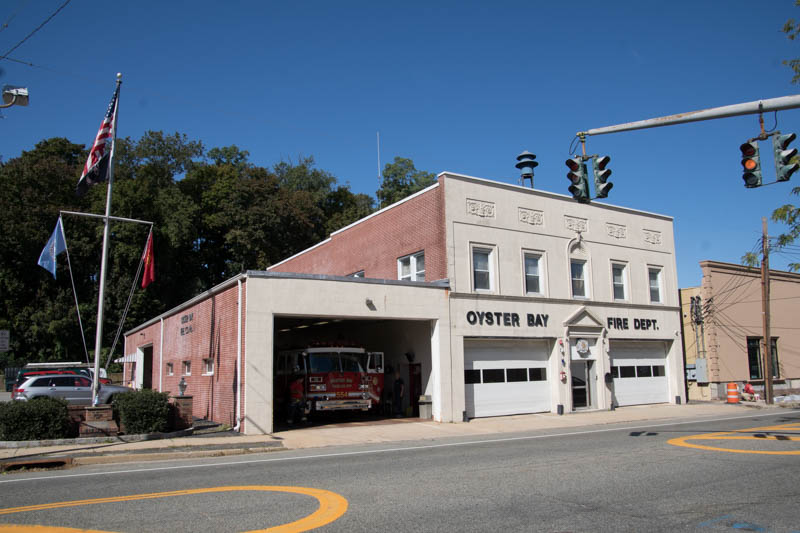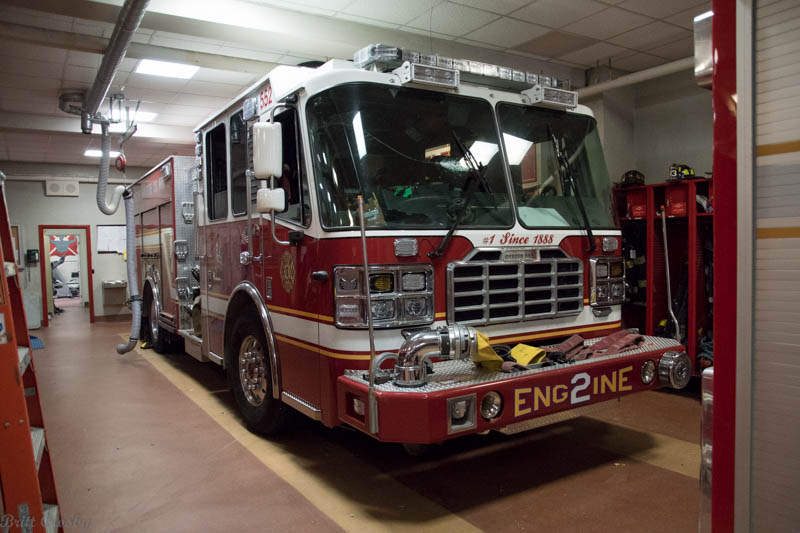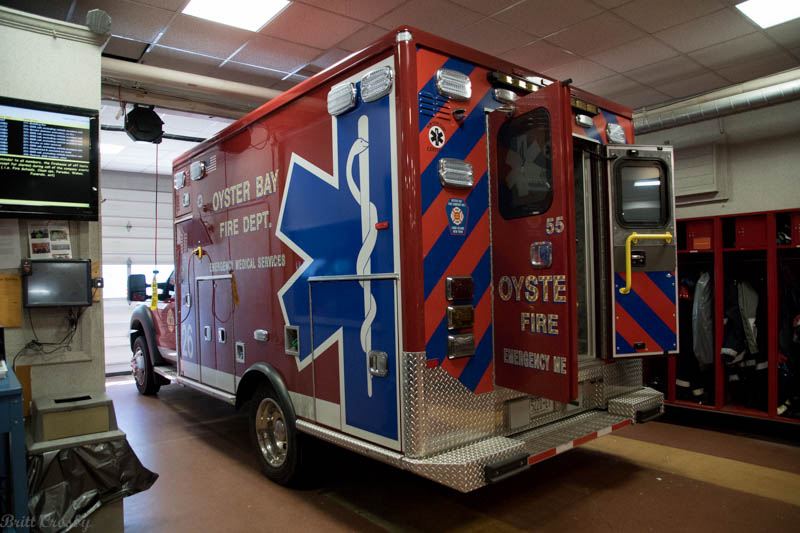 An impresive looking fire station at East Norwich, LI
A number of departments commemorate September 11
with memorials
Cold Spring Harbor
Fire Rescue boat at Cold Spring Harbor
Cold Spring Harbor
Fire Headquarters Station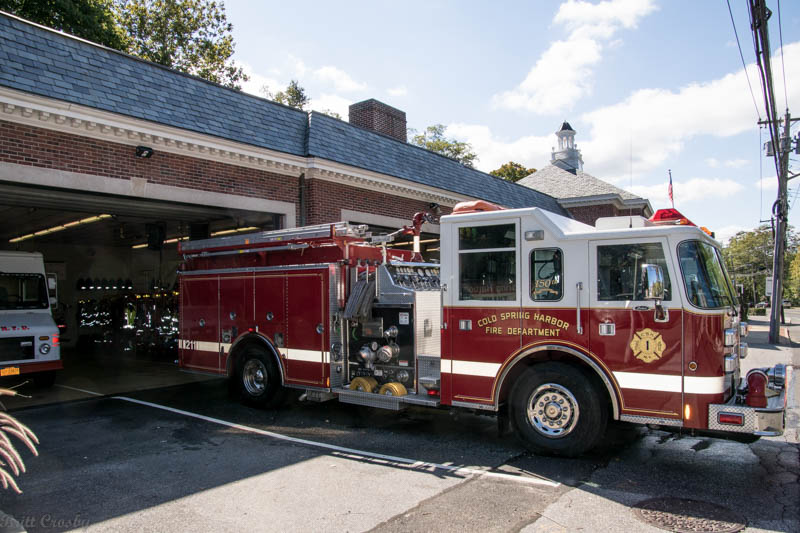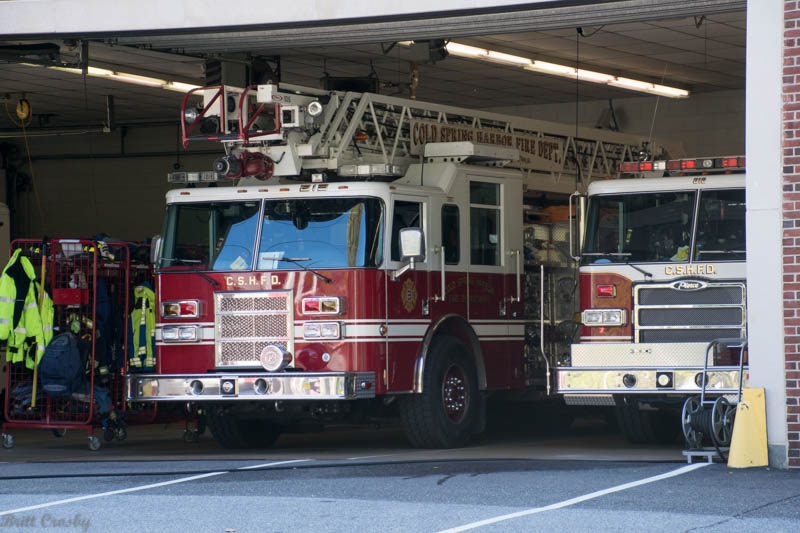 Huntington Fire Headquarters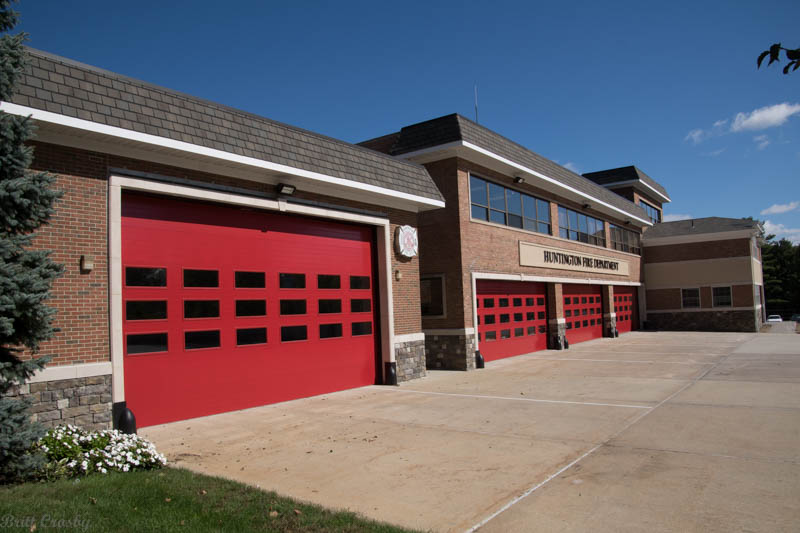 An annex building at Huntington
for maintenance, functions, and the antiques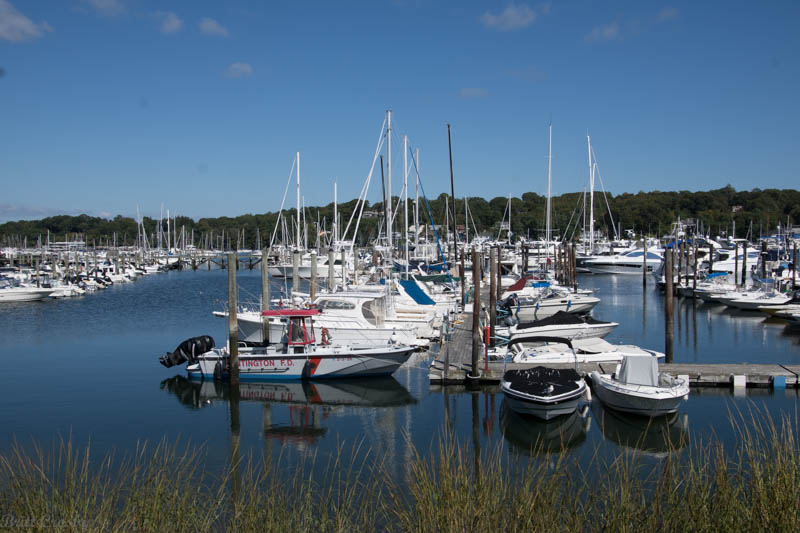 Huntington's boat located at the marina
Halesite Fire Headquarters Station
Just up the street from Huntington and on Huntington Bay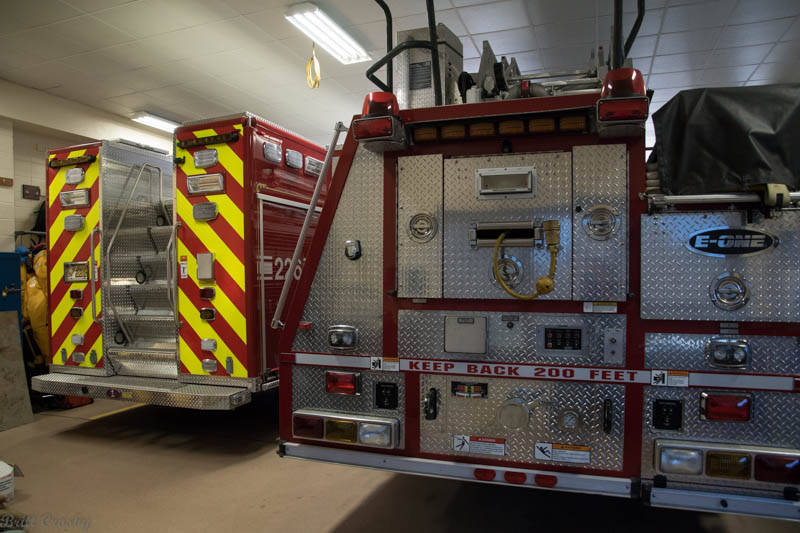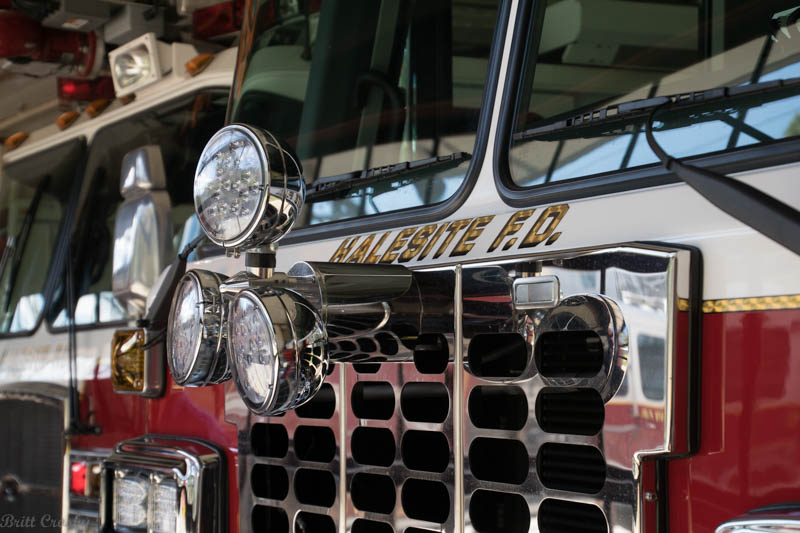 This 1966 Maxim served as a generator / lighting plant.
It was sold to a private collector and then returned to the department
some 20 years later as a parade piece.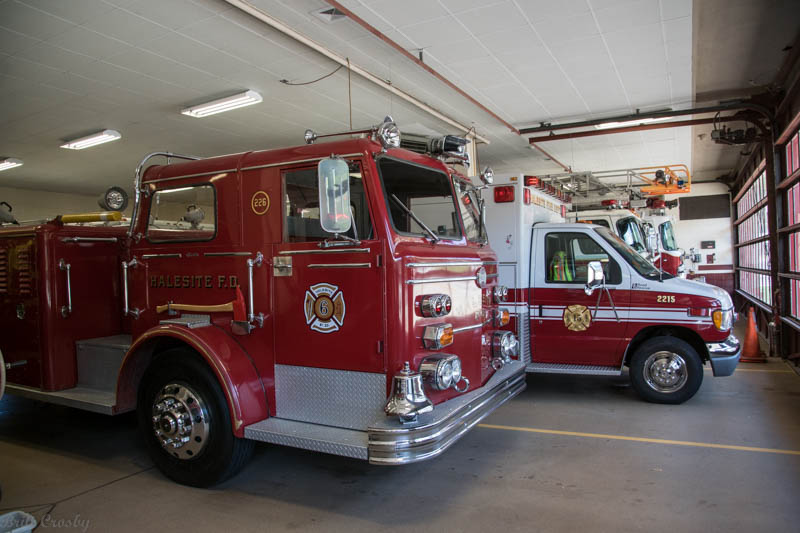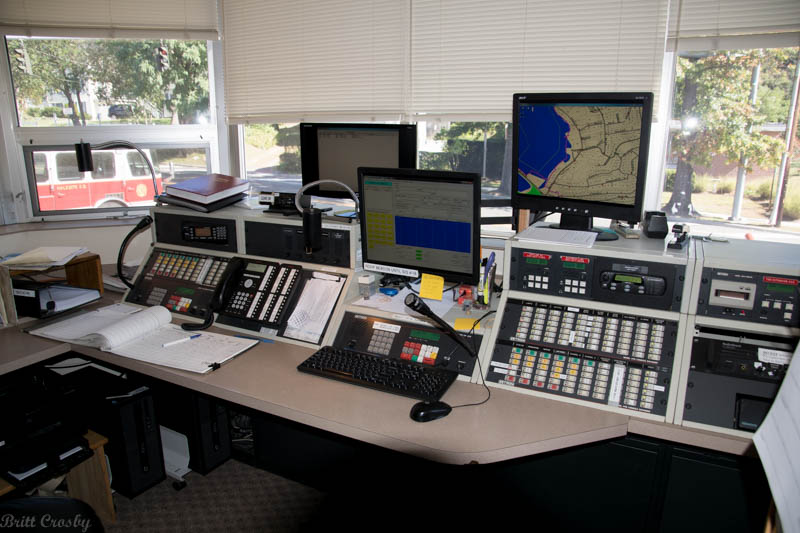 Many of these volunteer departments dispatch locally while others are dispatched by county dispatch.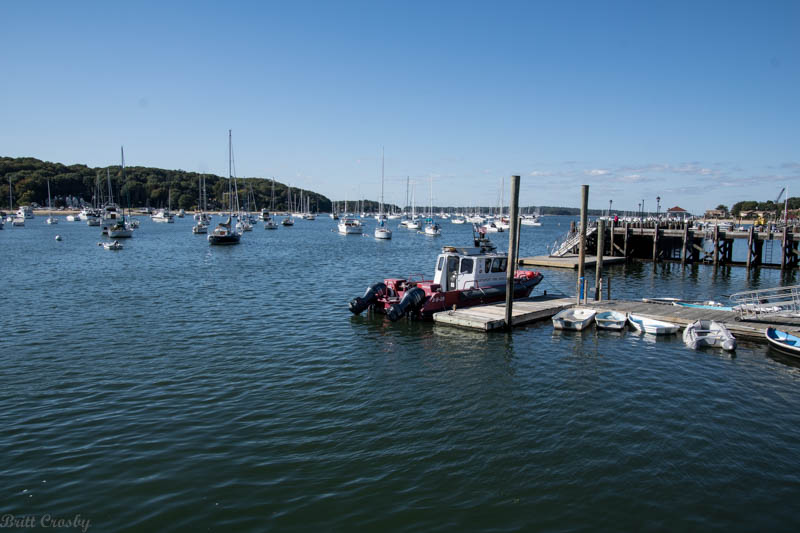 Northport Fireboat
at the Northport Town Dock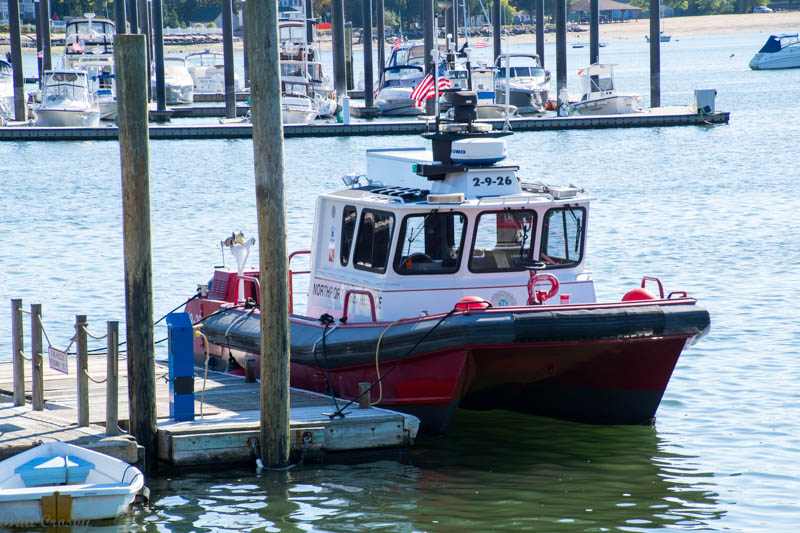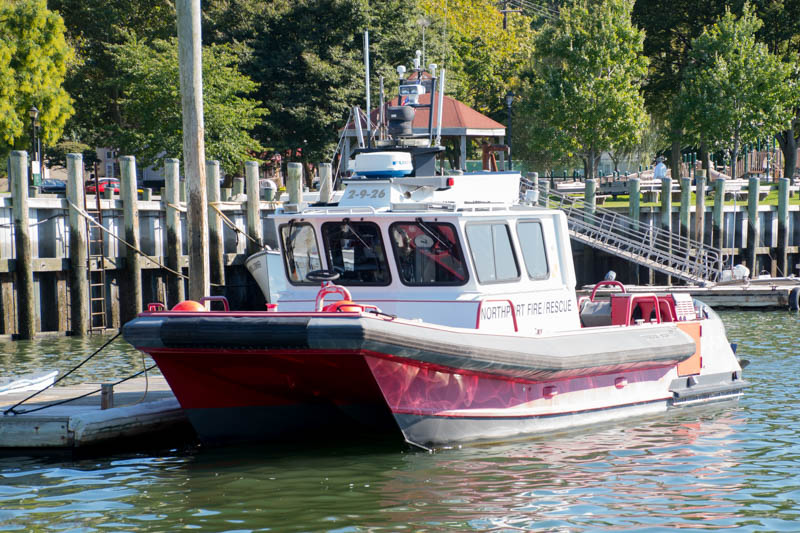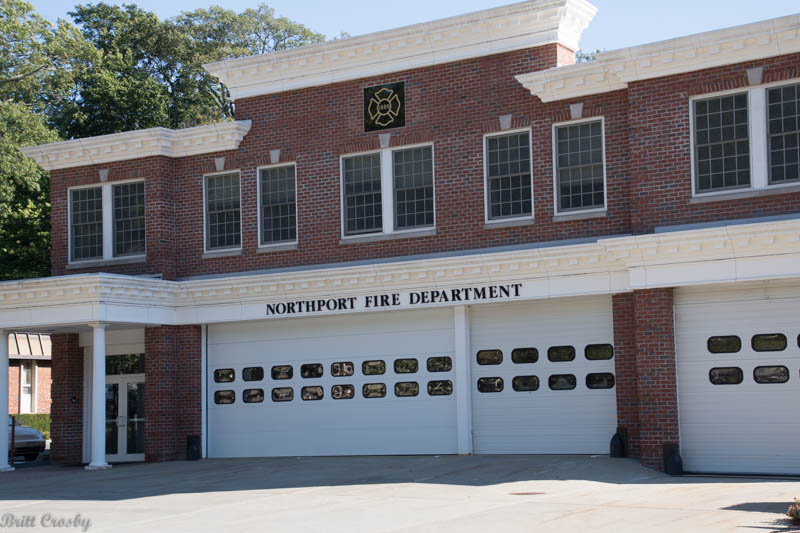 Northport, LI Fire Department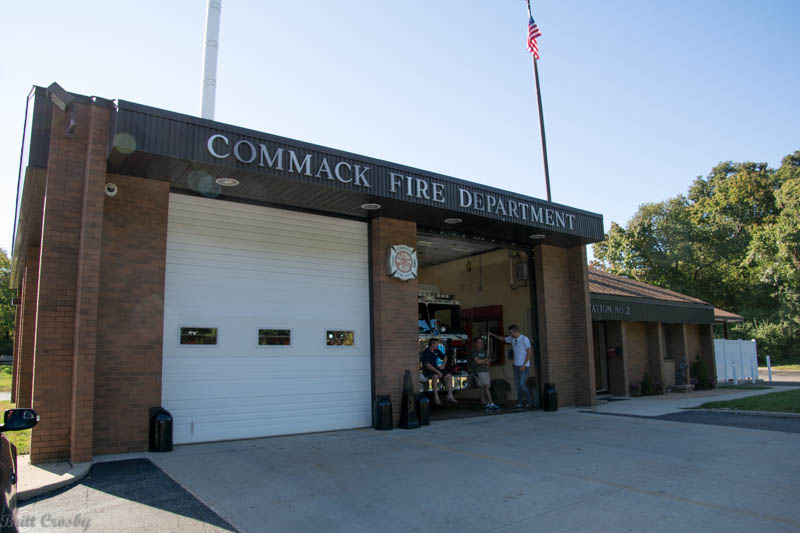 Commack Fire Station 2
Located inland south of Northport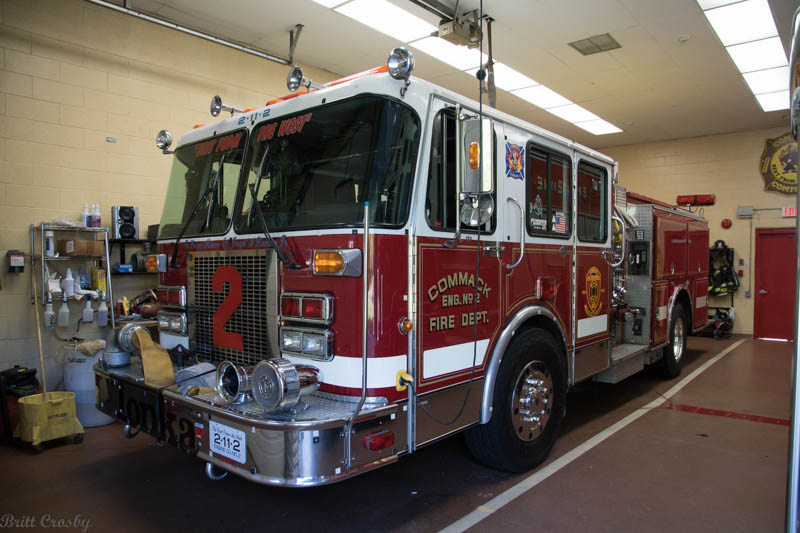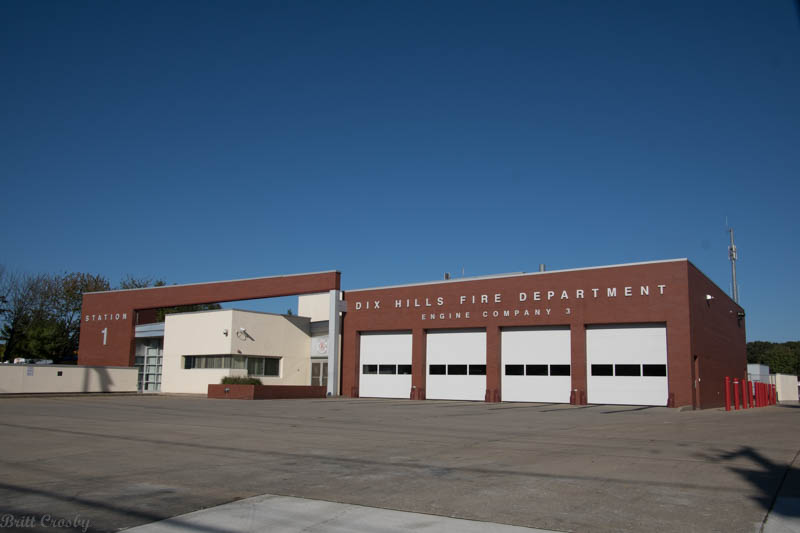 Dix Hills Fire Department Station 1
Located near the Long Island Expressway I-495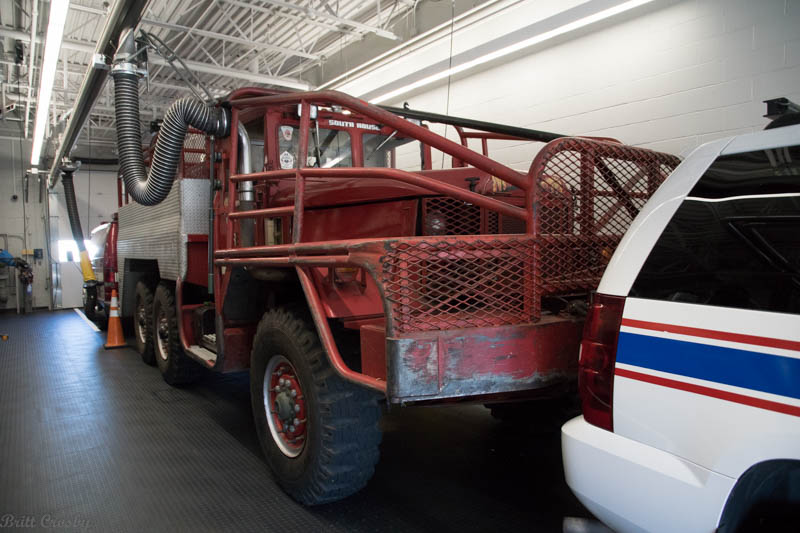 Dix Hills Fire Dept
The first of several "Stump Jumpers" on the trip.
A pretty sturdy looking truck.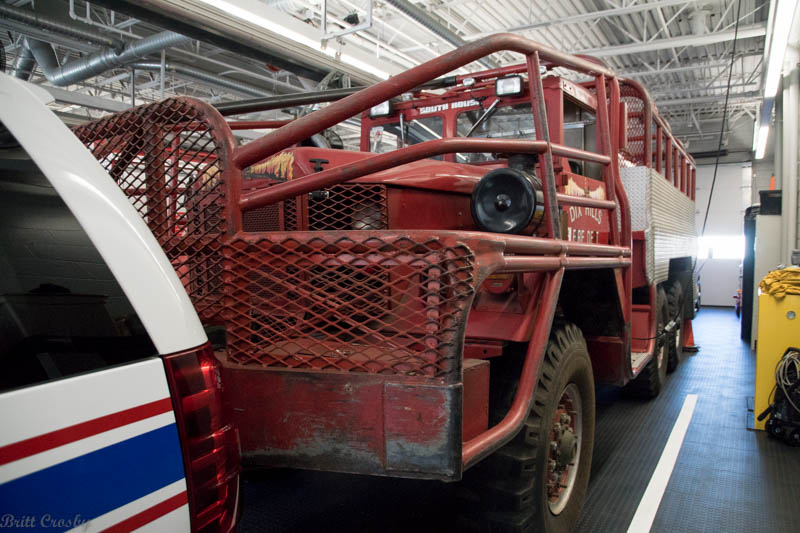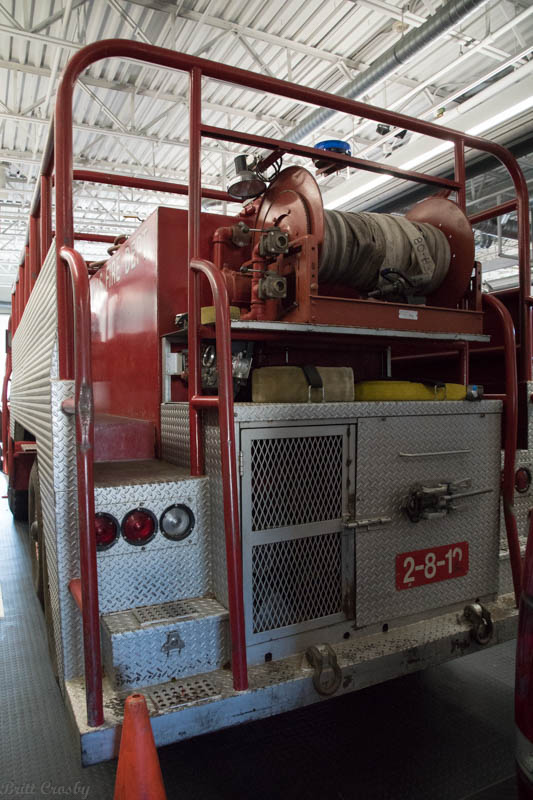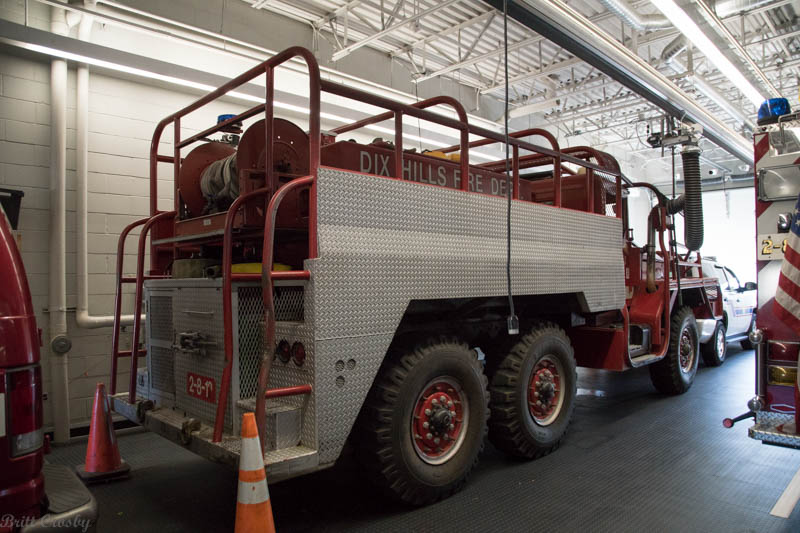 Deer Park, LI
Fire Headquarters Station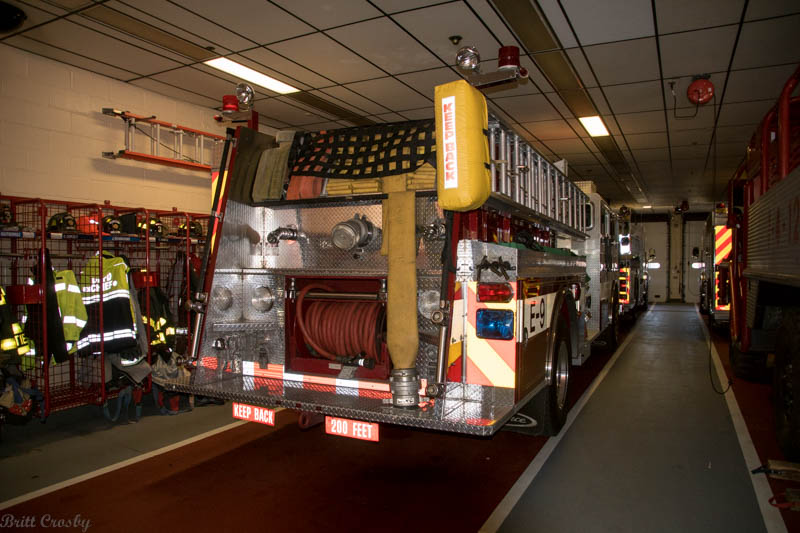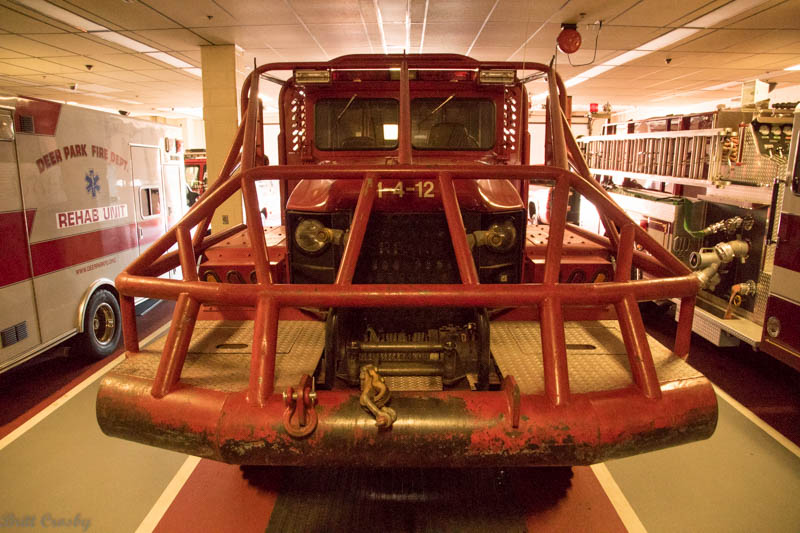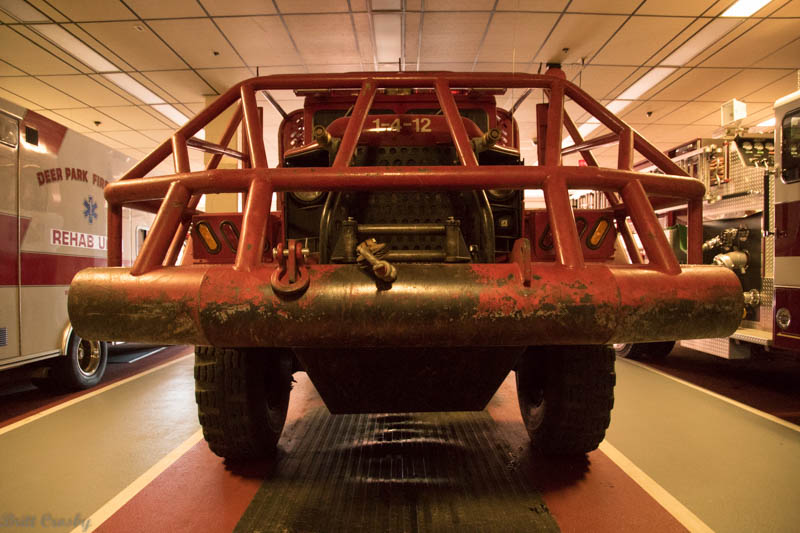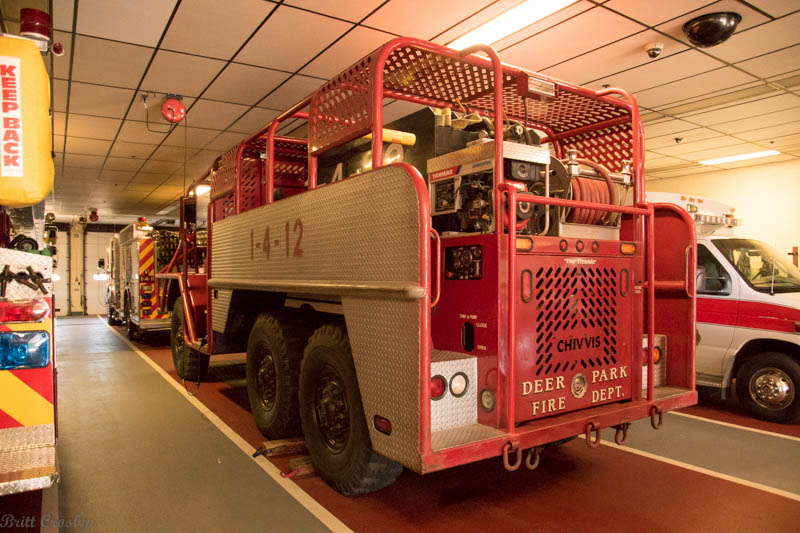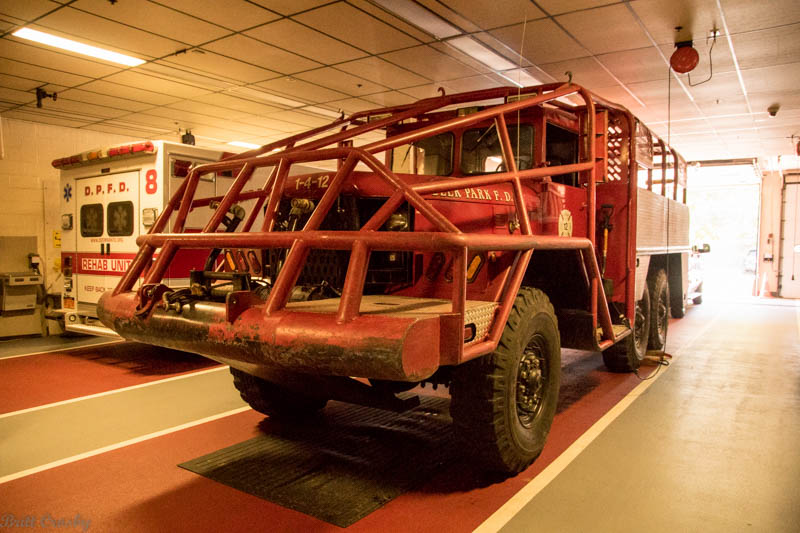 Deer Park's stump jumper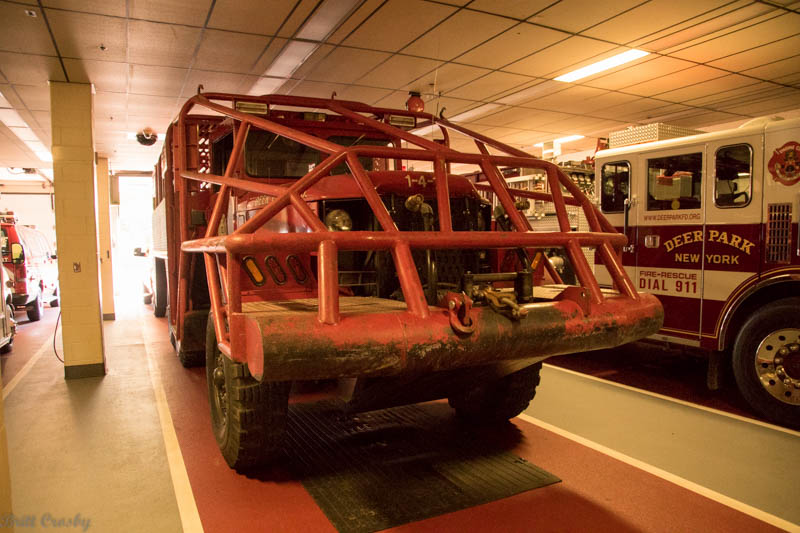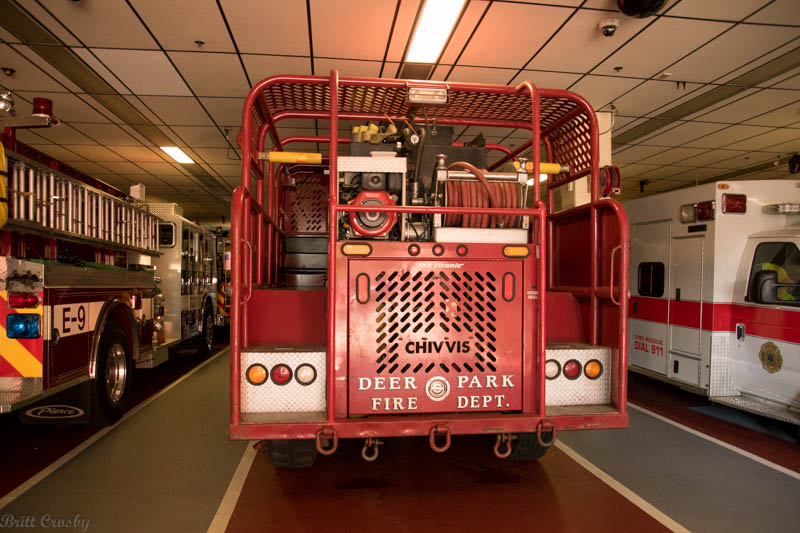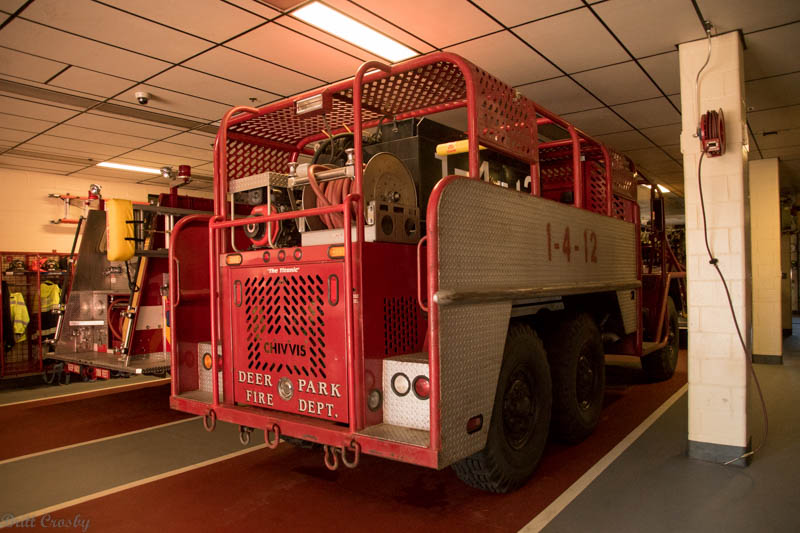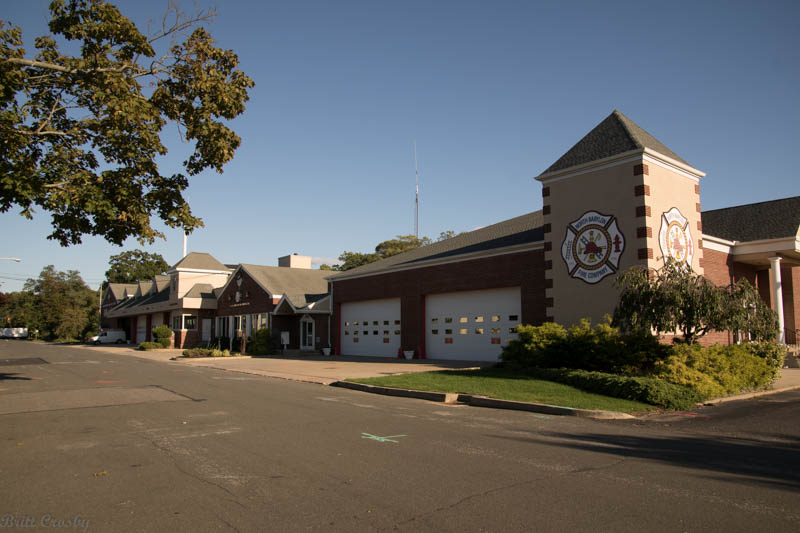 North Babylon Fire Station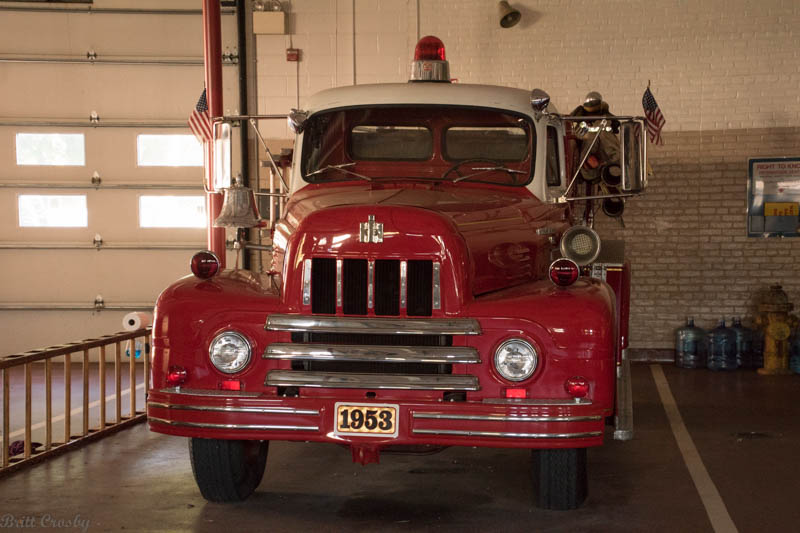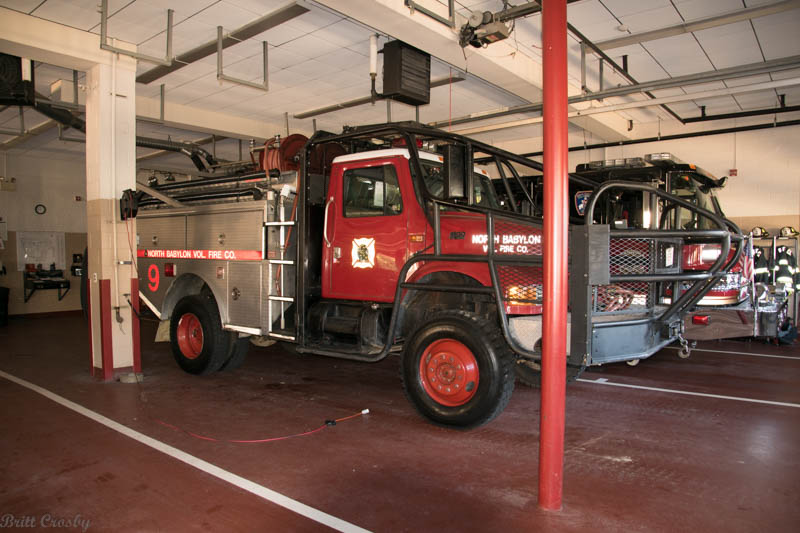 North Babylon FD has a different style brush truck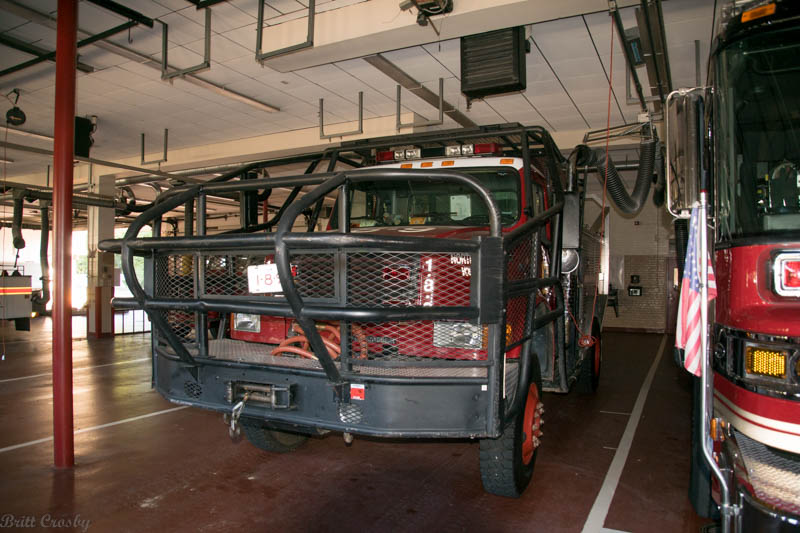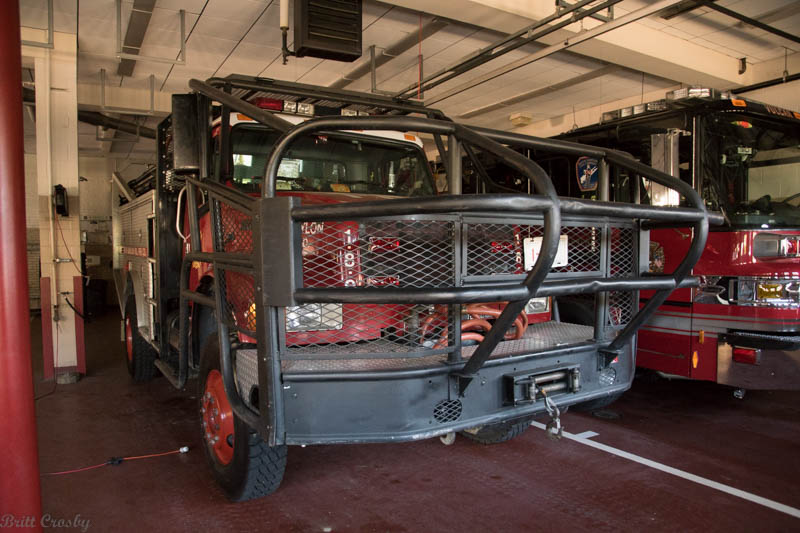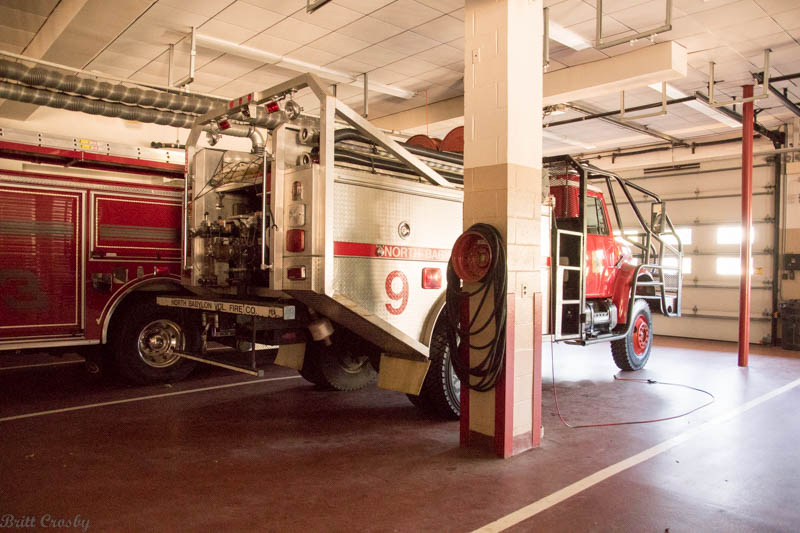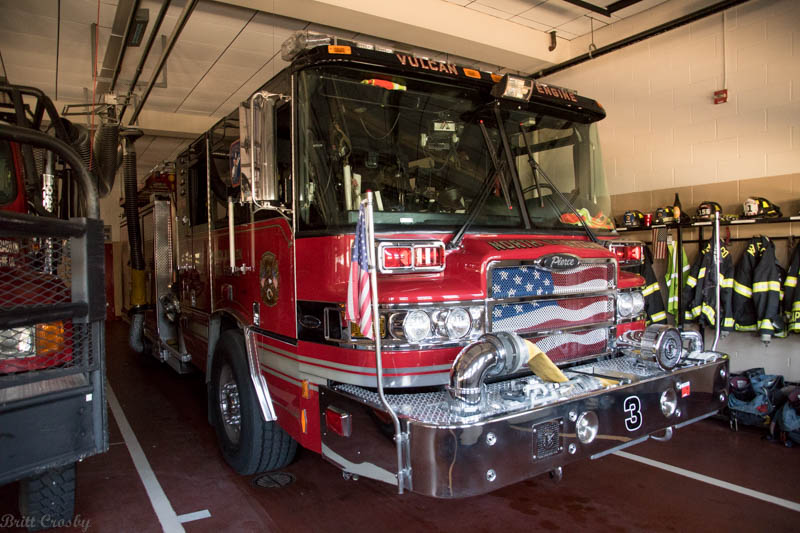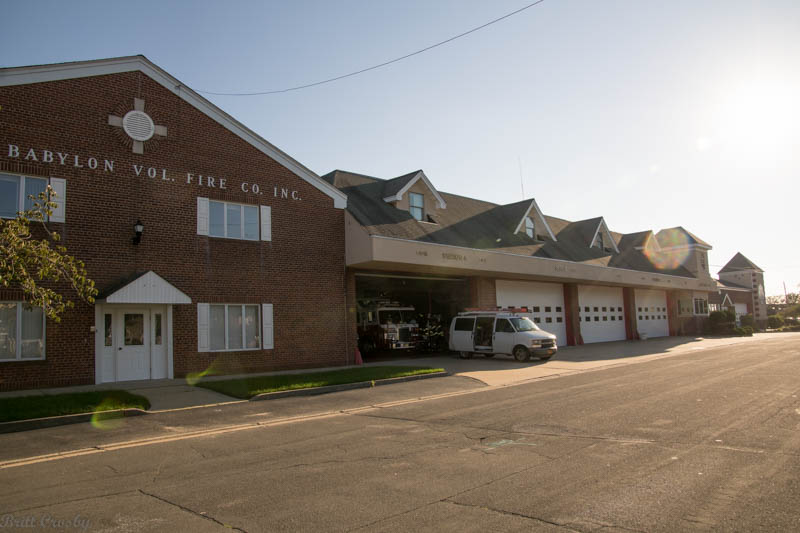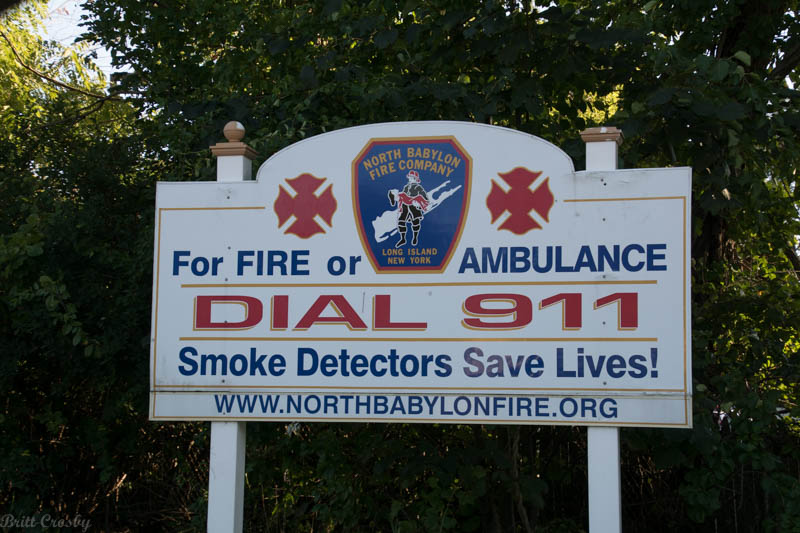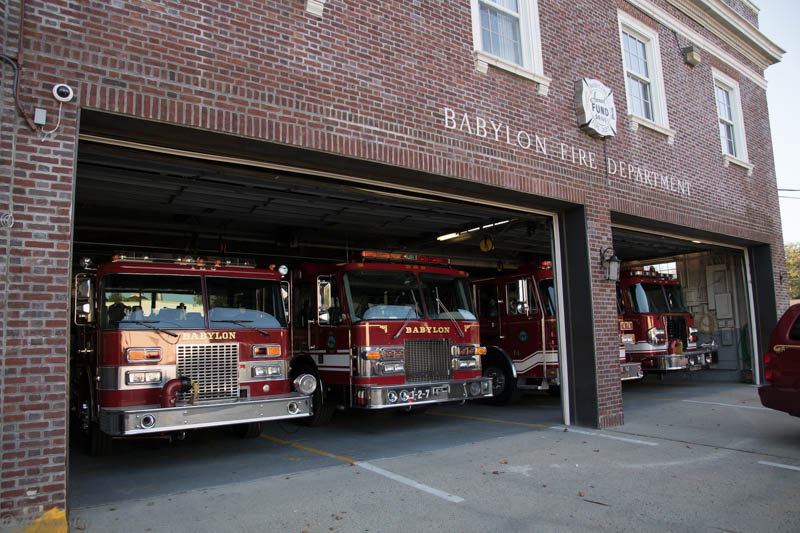 Babylon Fire Headquarters
Located more on the south shore of the island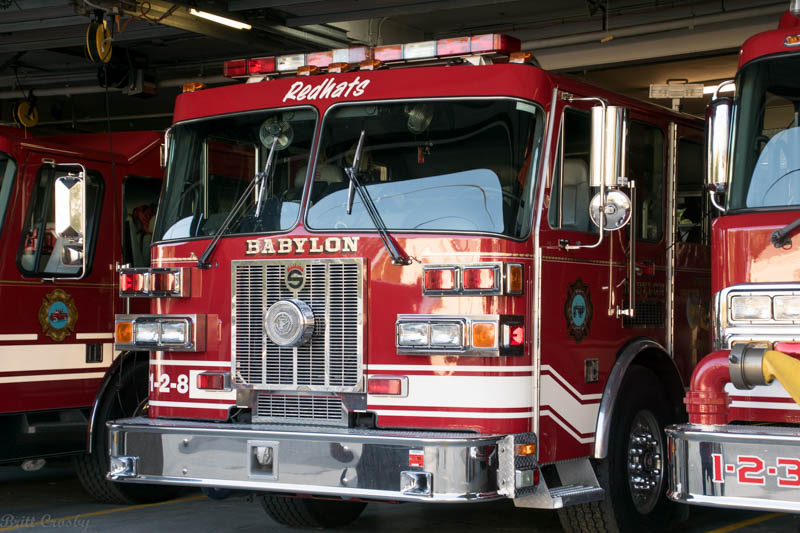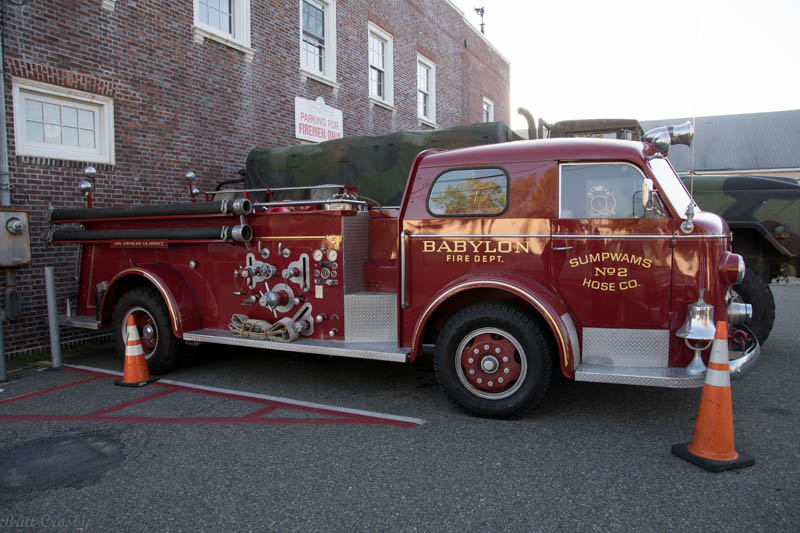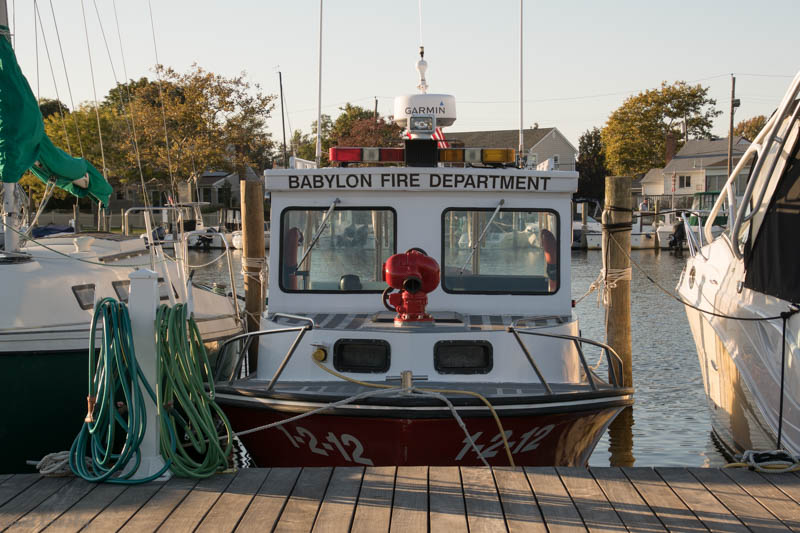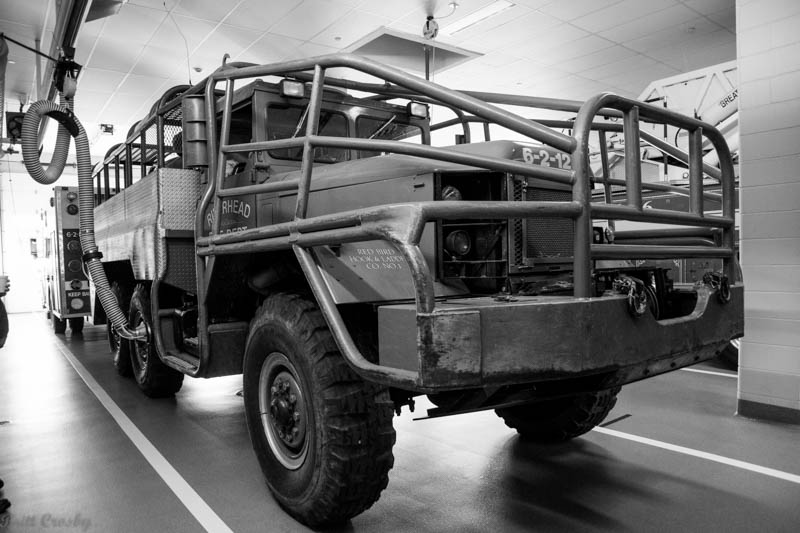 CapeCodFD.com
2015