CapeCodFD.com
COTUIT
2ND ALARM
599 SANTUIT ROAD
Monday April 21, 2014 11:00 hrs
GARAGE FIRE
A Cotuit firefighter was out in a department service vehicle at about 11:00 hrs
on Monday April 21, 2014 when he came upon a house on fire about the same
time the home owners were calling 911. The house on Santuit Road had an
attached garage that quickly became fully involved and threatened the main house.
Electrical wires came down as crews arrived hampering apparatus and crews.
Cotuit crews were assisted by Mashpee and COMM FD on the initial alarm.
A second alarm was transmitted shortly after arrival and additional help came to
the scene from West Barnstable and Sandwich. The fire spread to grass
and briefly threatened the adjacent home before firefighters got water on it.
The fire was contained quickly and prevented from destroying the main house.
GUEST PHOTOS OF COTUIT FIRE
Prior to arrival of fire apparatus.
By Ben Dottridge
(added 4-22-14)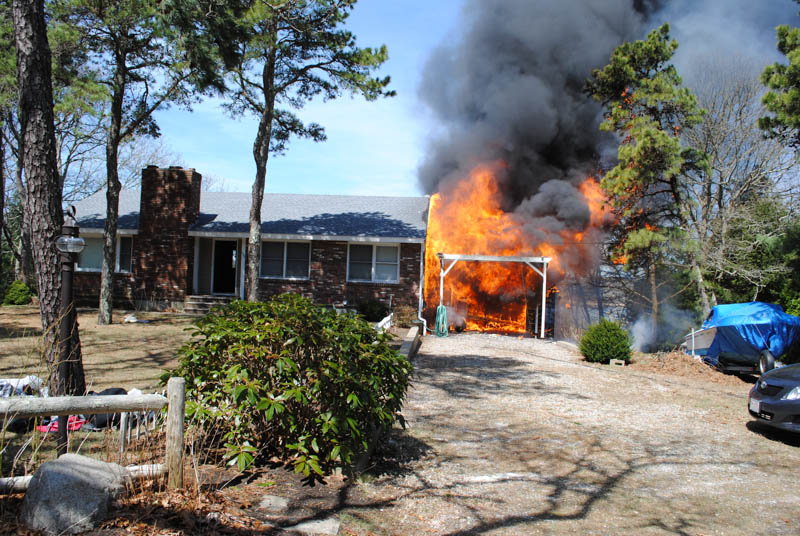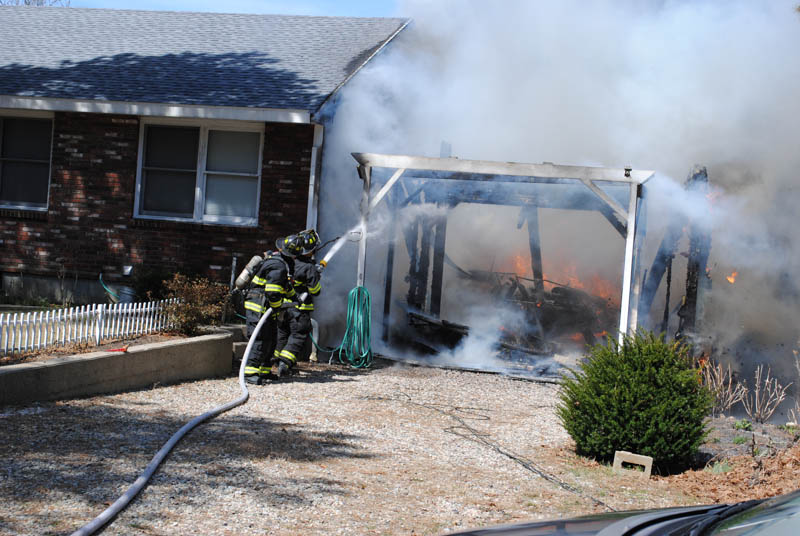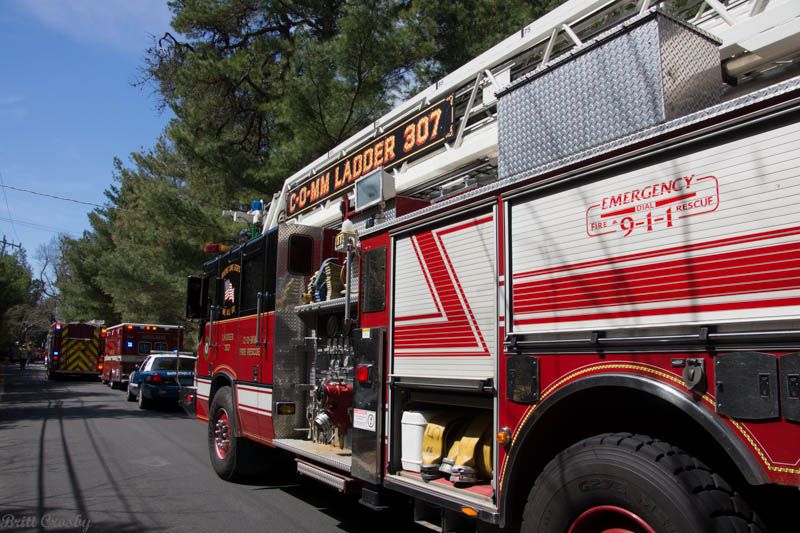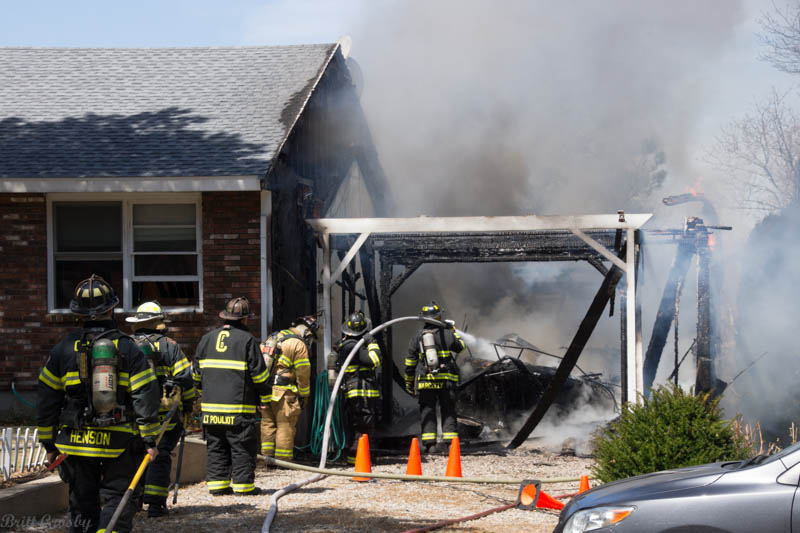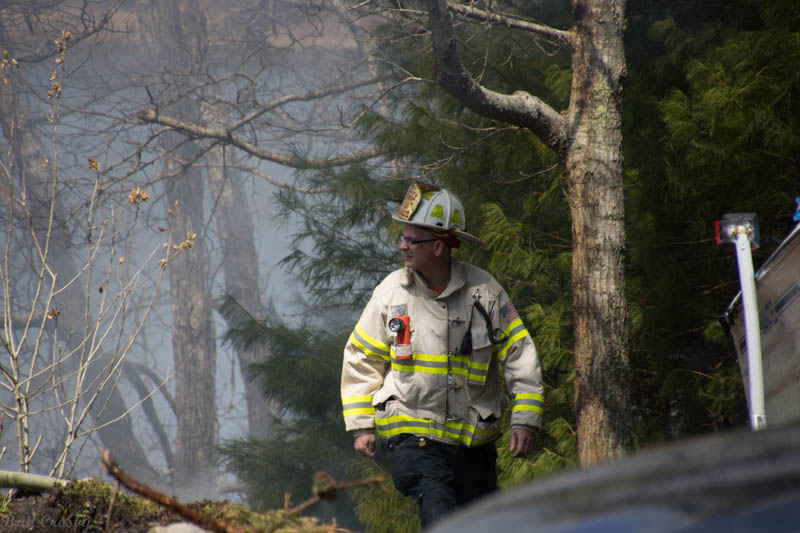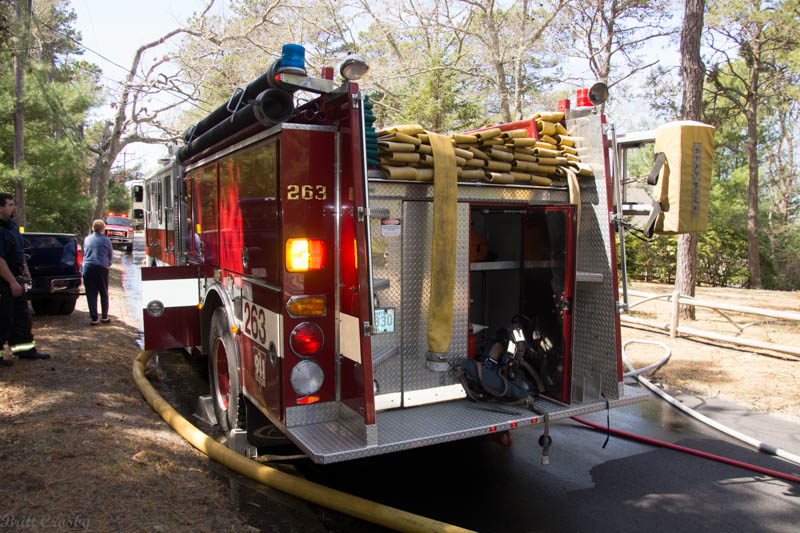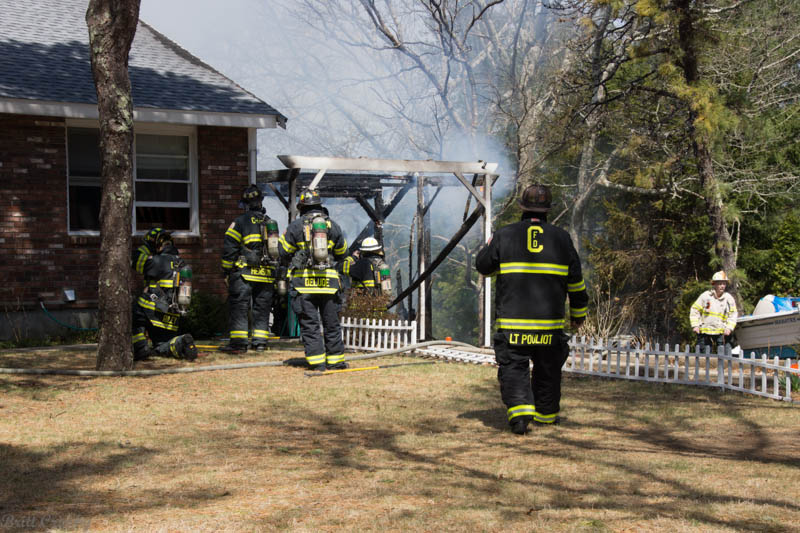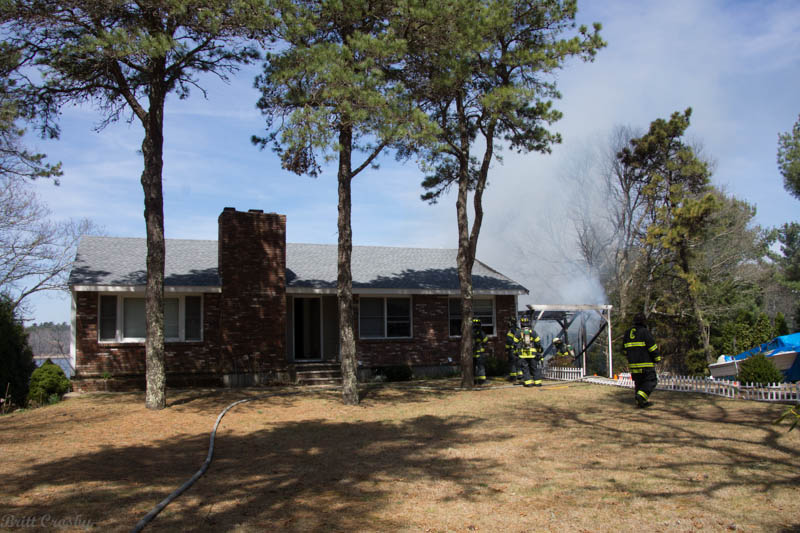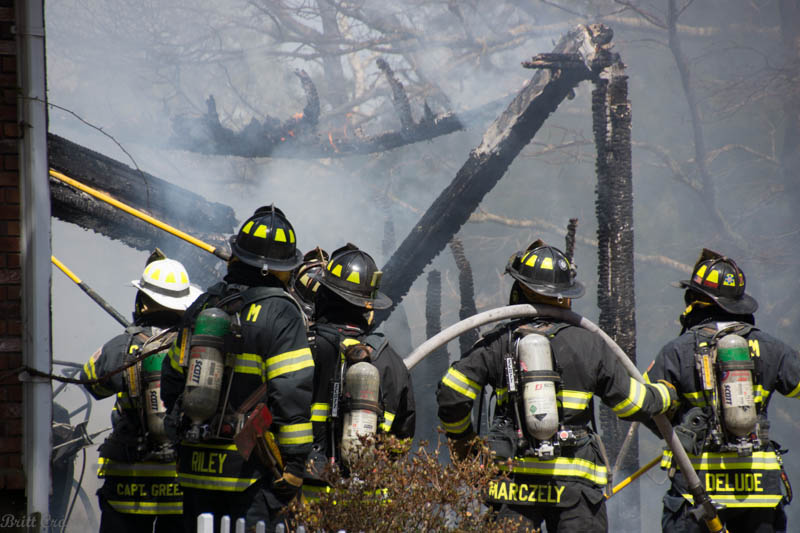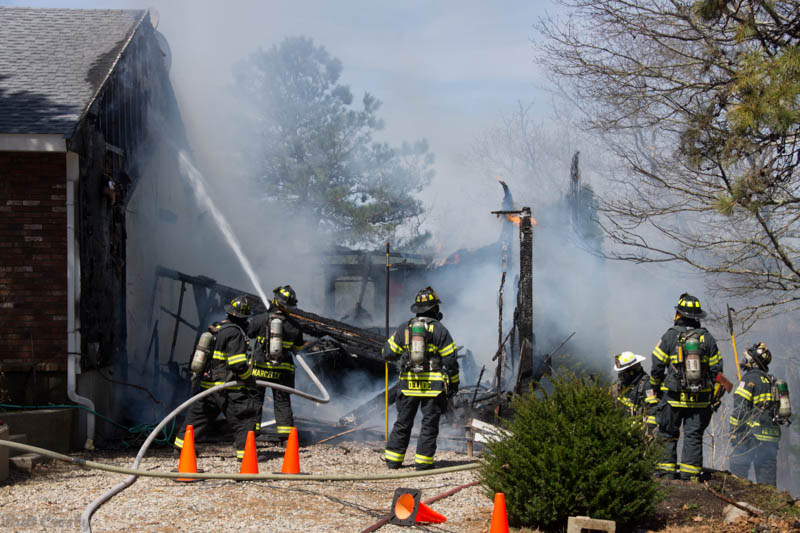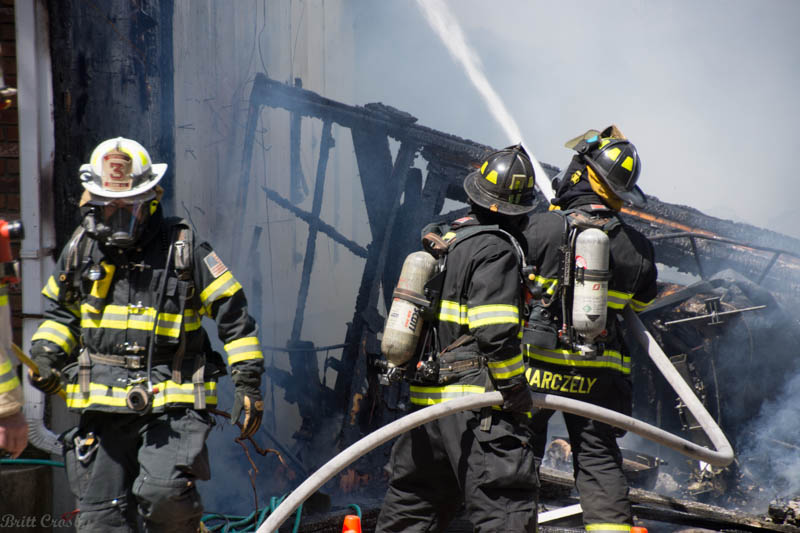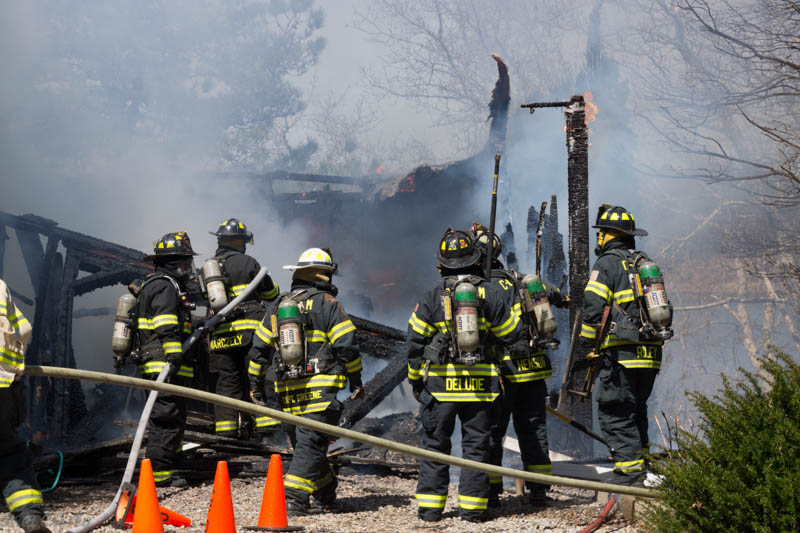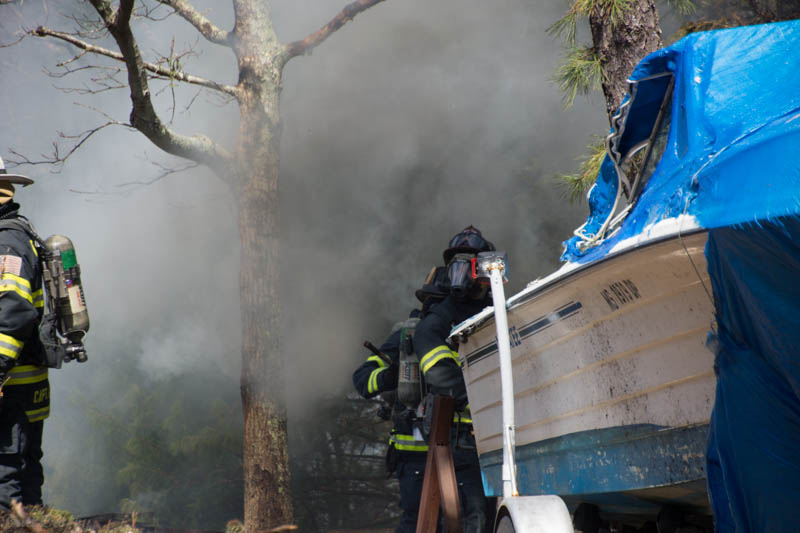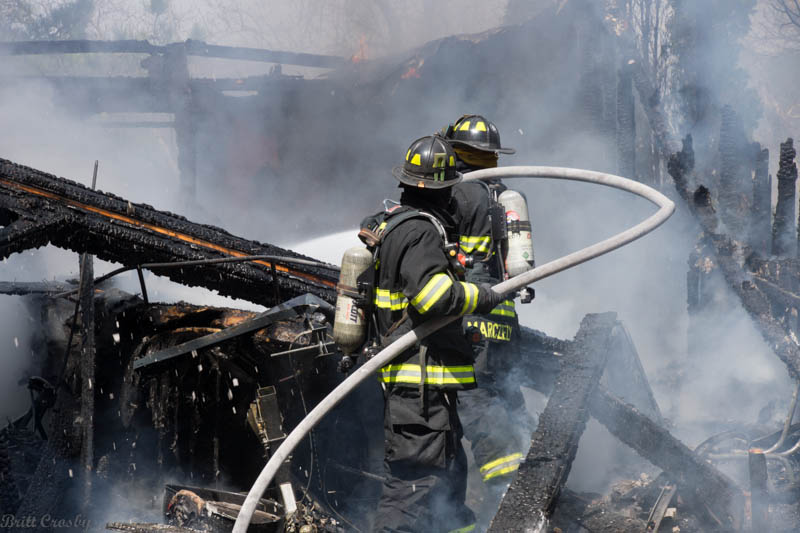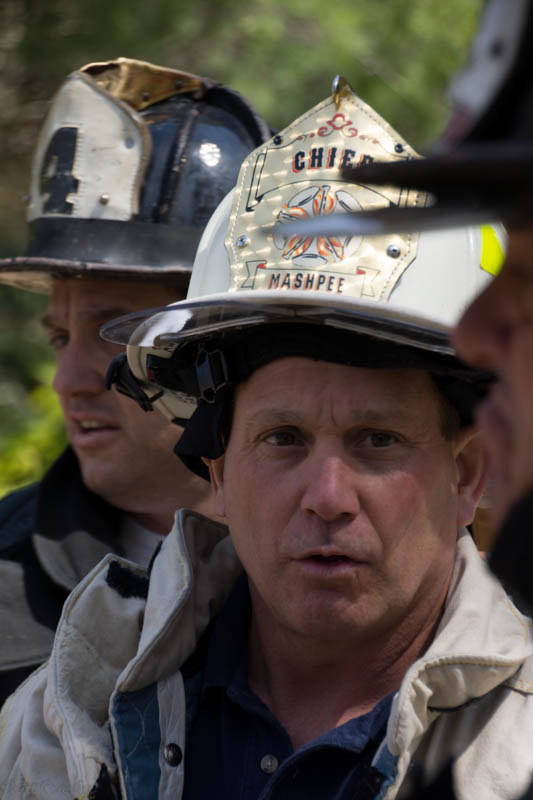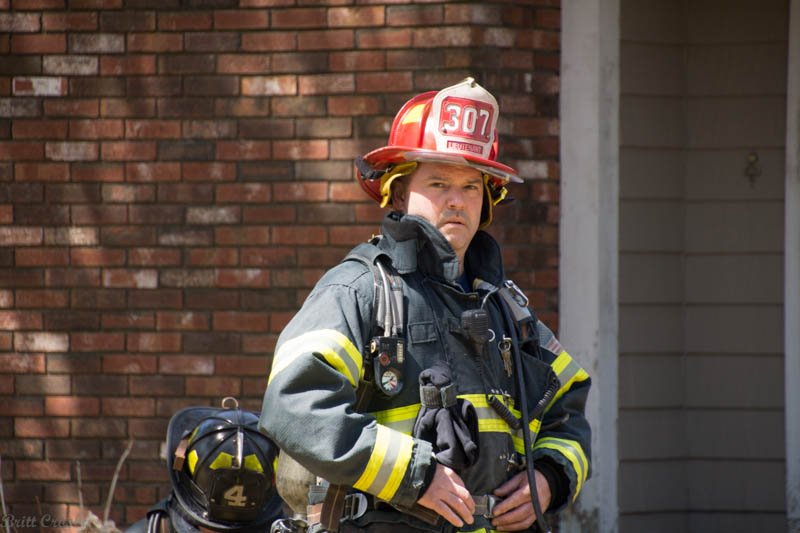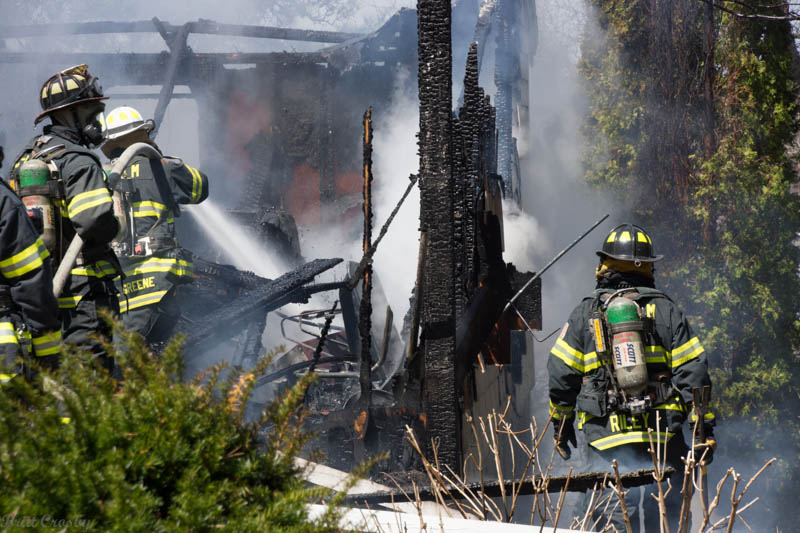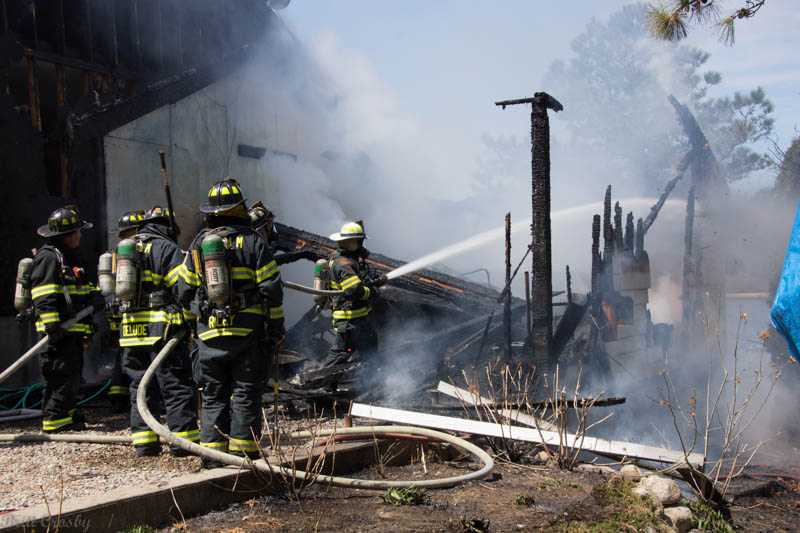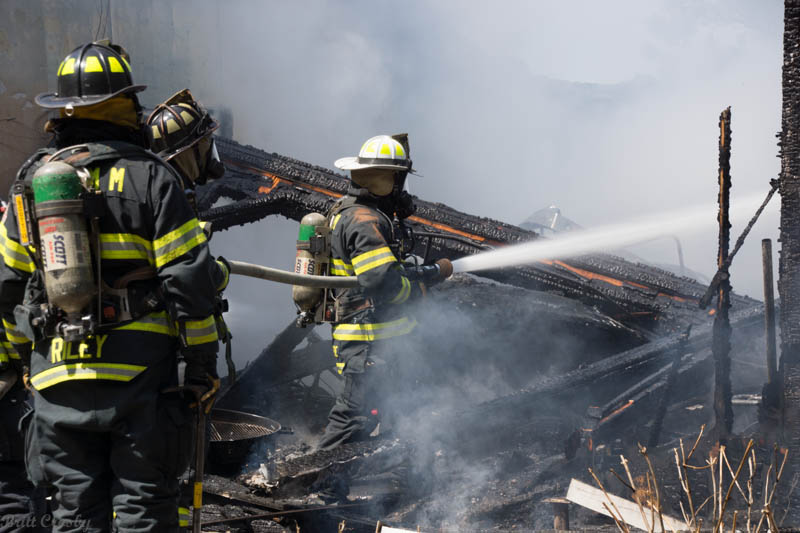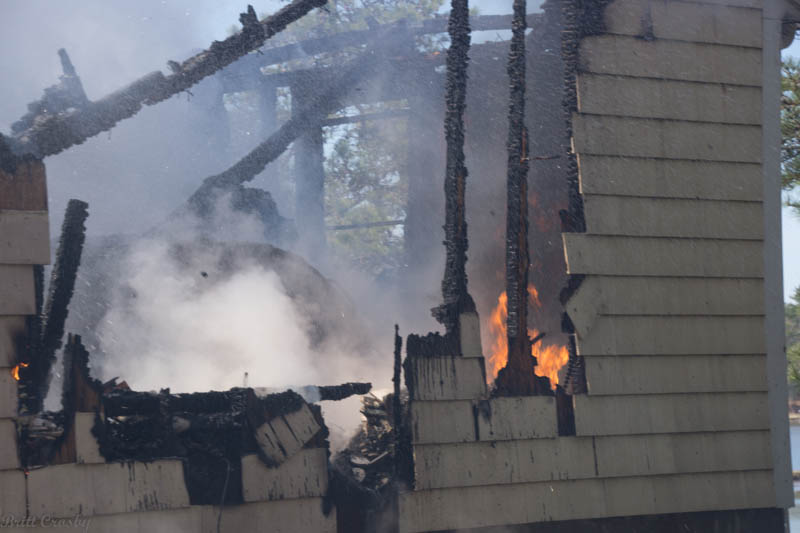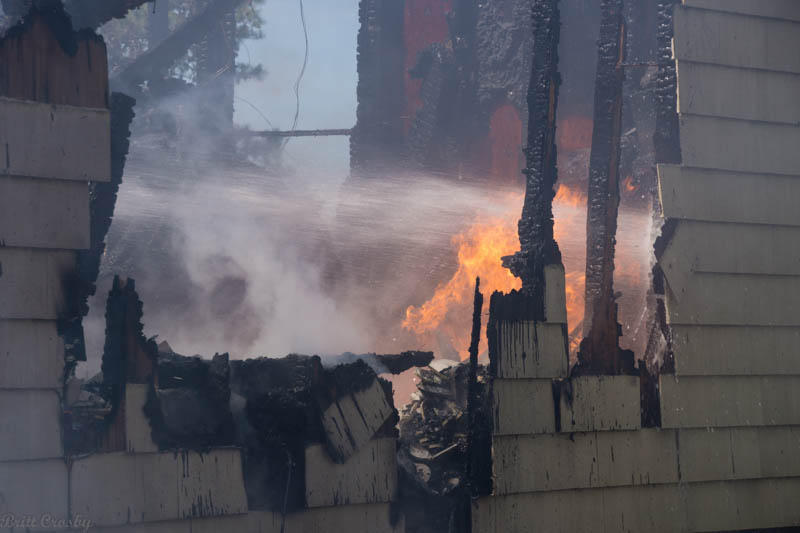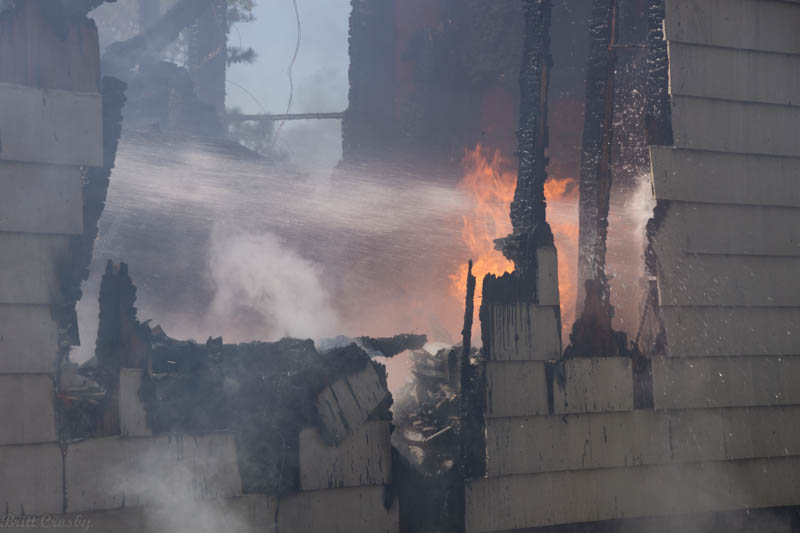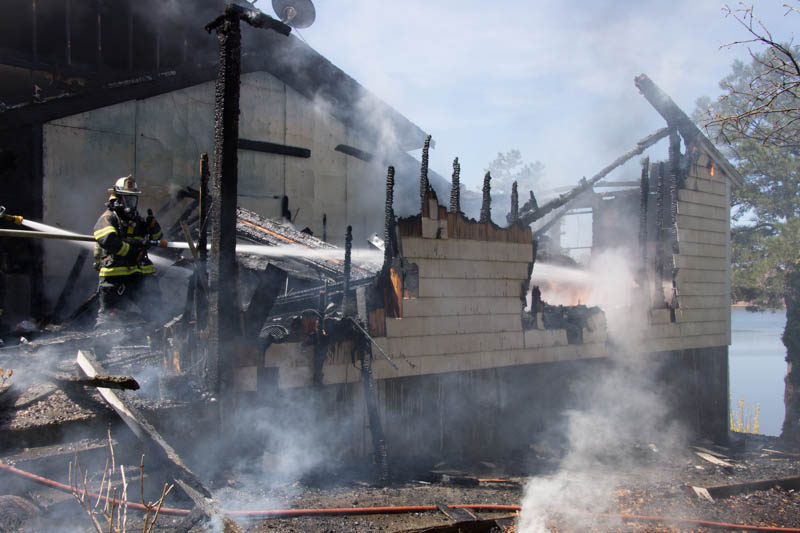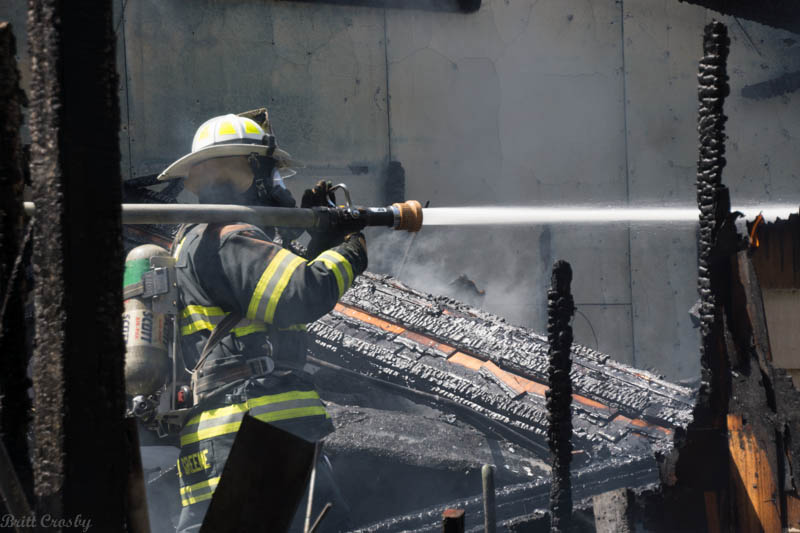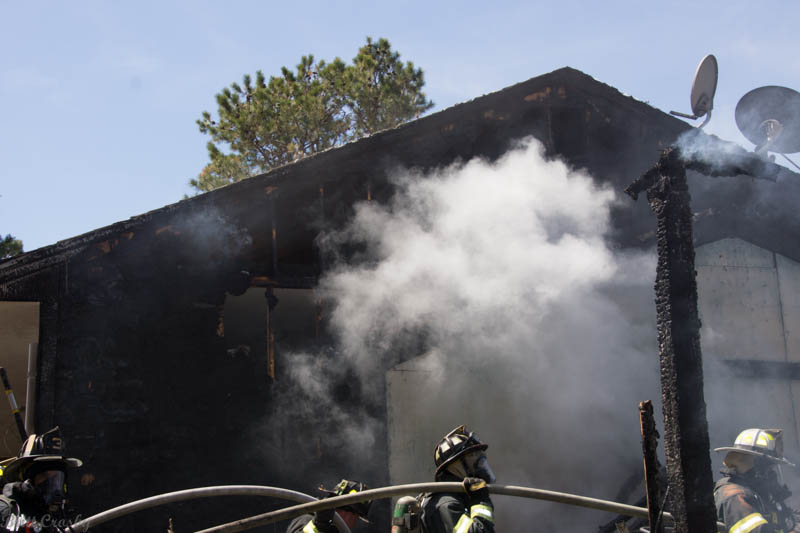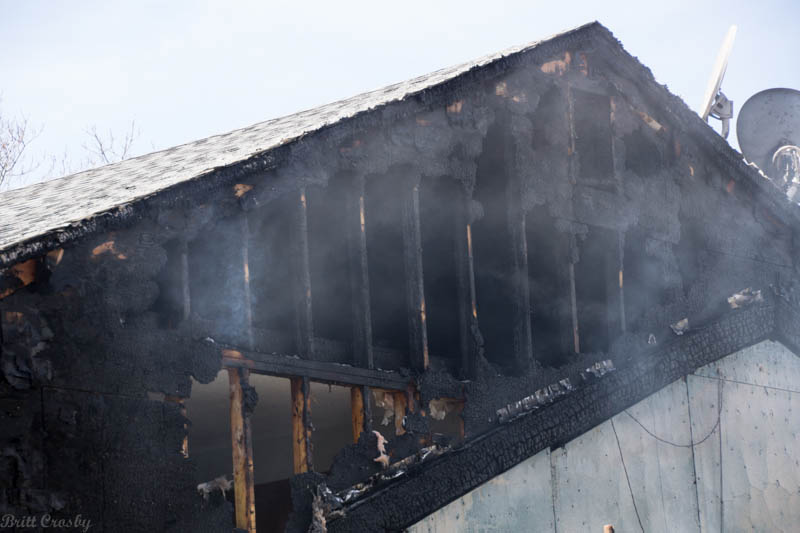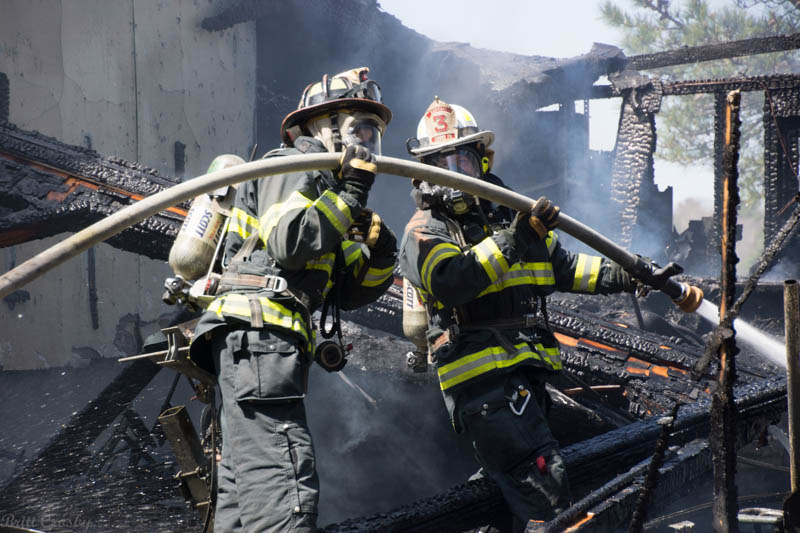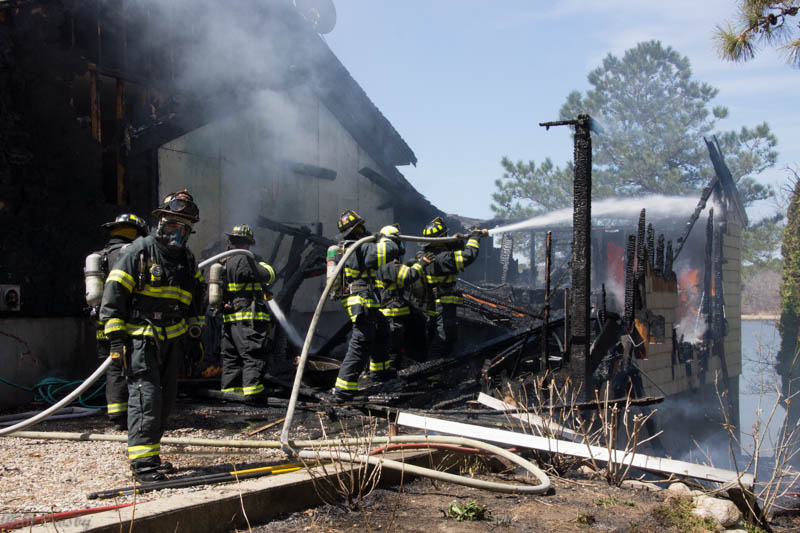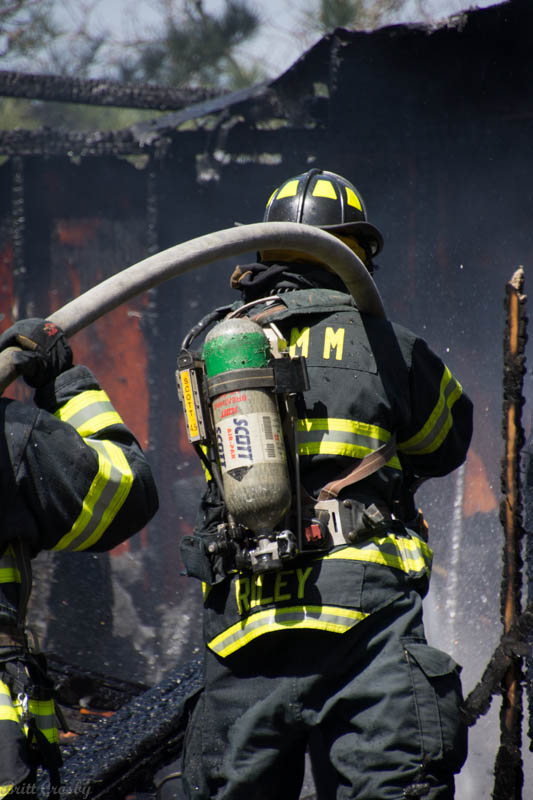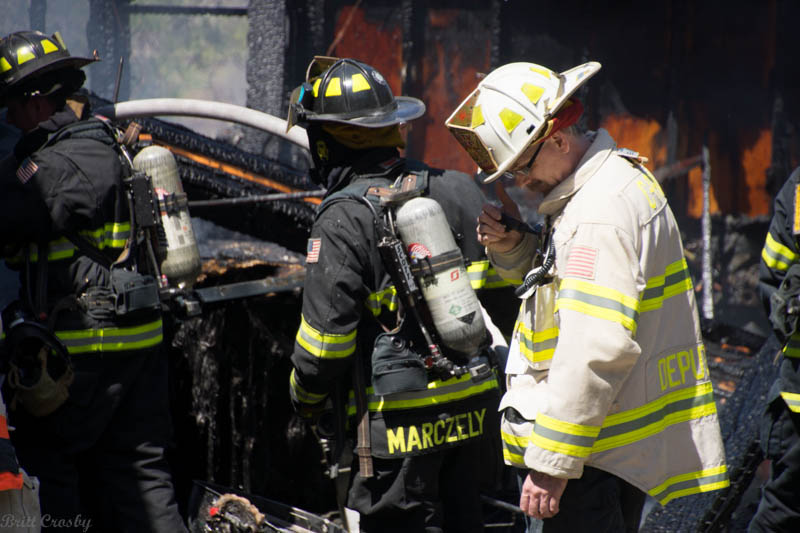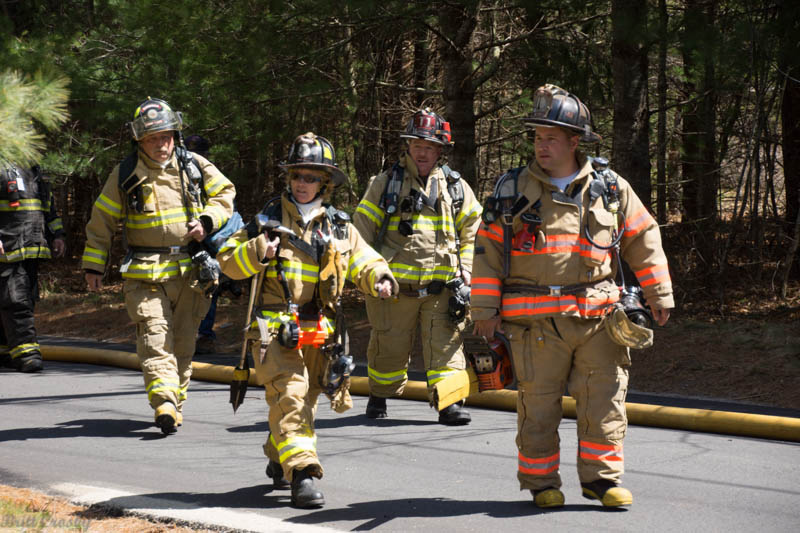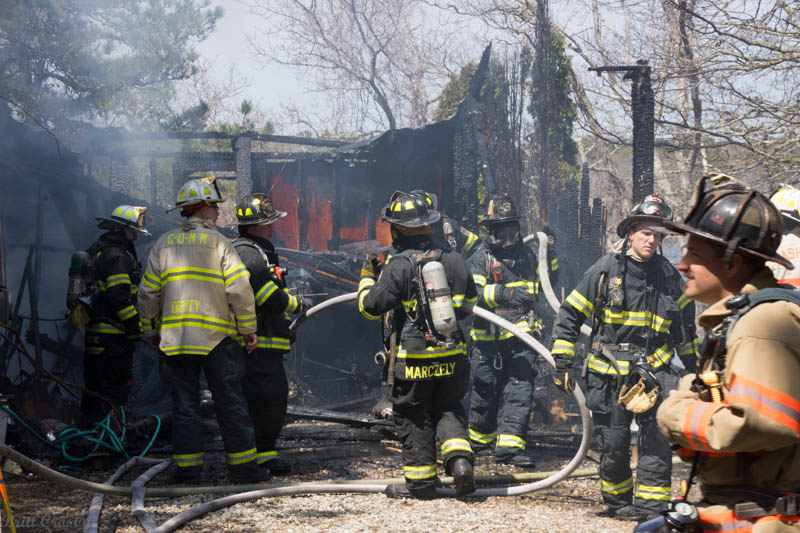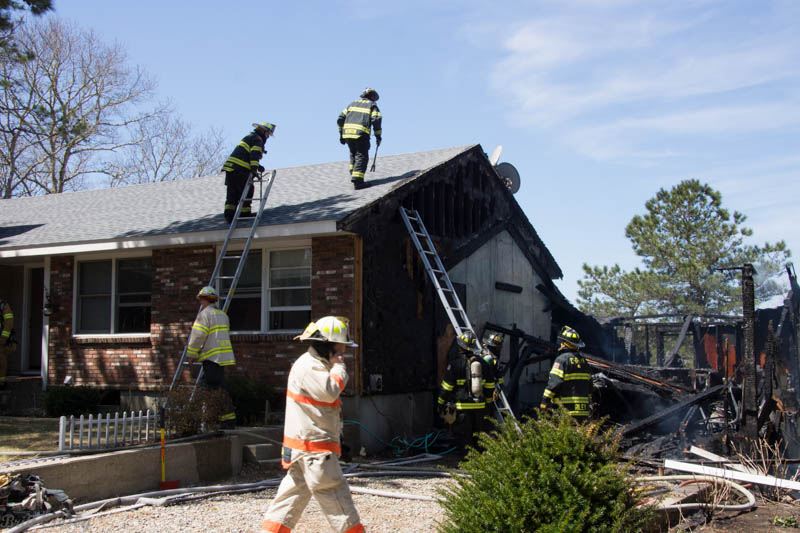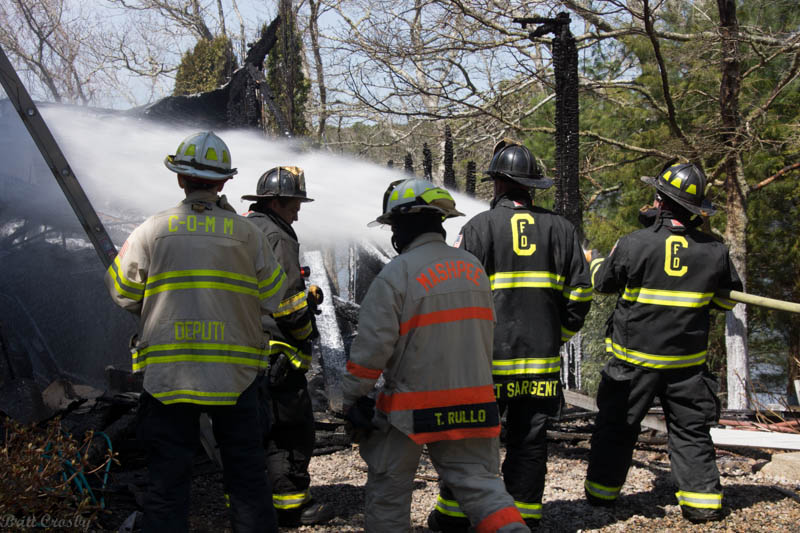 Cotuit 2nd Alarm
Page 1 Page 2

CapeCodFD.com
2014