CapeCodFD.com
COMM HOUSE FIRE

FIREFIGHTER MAYDAY CALL!
230 Westwind Circle, Osterville
Saturday April 13, 2013 Approx 1820 hrs
[ P1 ] [ P2 ] [ P3 ] [ P4]
"MAYDAY"
COMM Fire Department responded to a house fire on Westwind Circle, Osterville around 1820 hrs on Saturday
April 13, 2013. On arrival, the ranch style house was approximately 25% involved with fire on the first floor in the A/D
corner. The house was unoccupied at the time. The fire was knocked down quickly, but as firefighters were working
to pull ceilings and conduct overhaul, one firefighter fell through a hole in the floor into a finished, walkout type basement.
A "MAYDAY" was sounded and members were able to assist the firefighter out of the building. He was treated and
transported to Cape Cod Hospital for evaluation. An engine from Cotuit was on the first alarm line response. Two additional
engines from Hyannis and Barnstable were called to the scene to assist after the Mayday. A Mashpee ambulance also
assisted on scene. Apparatus from several other departments provided coverage.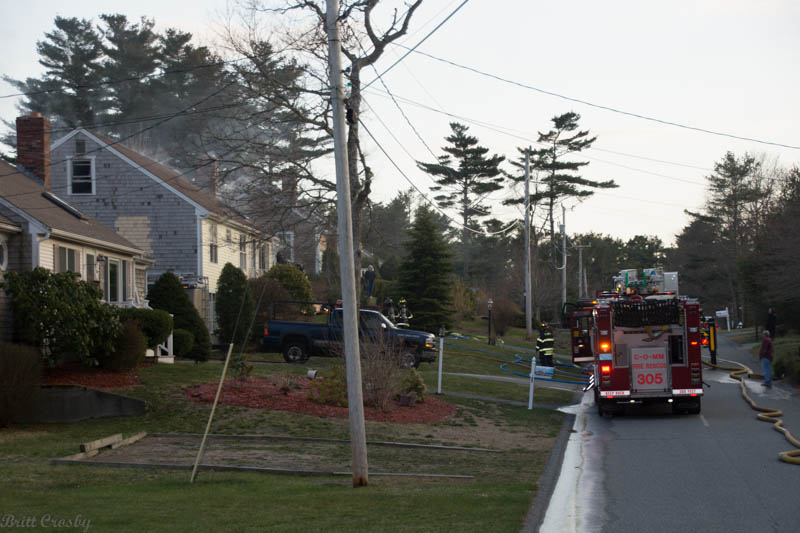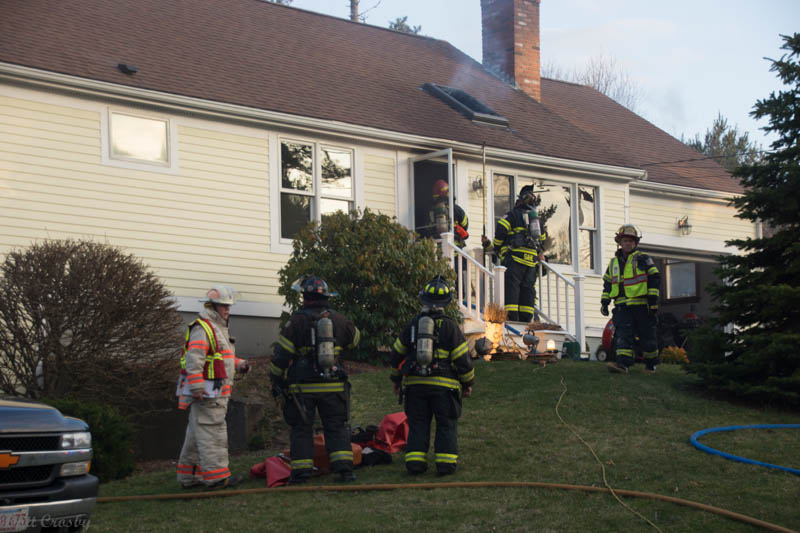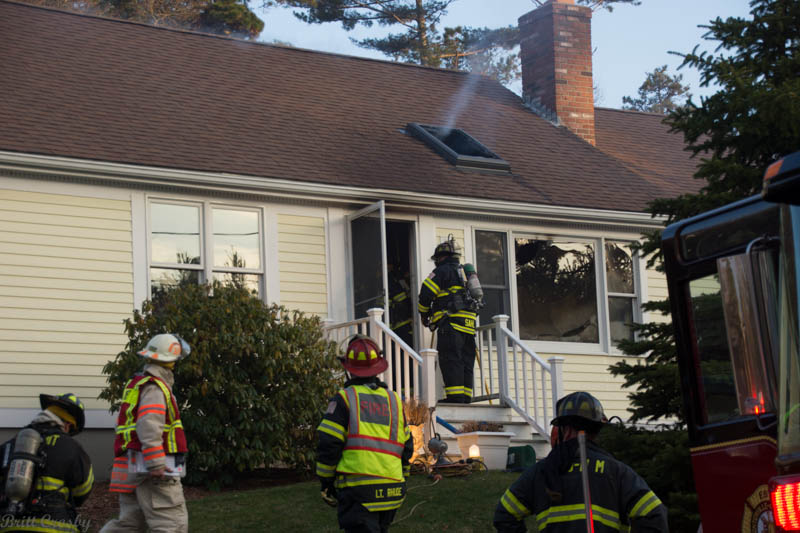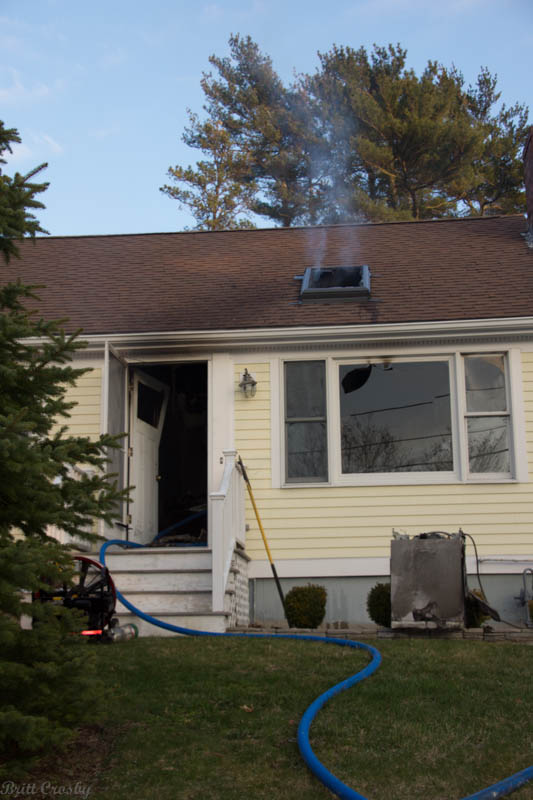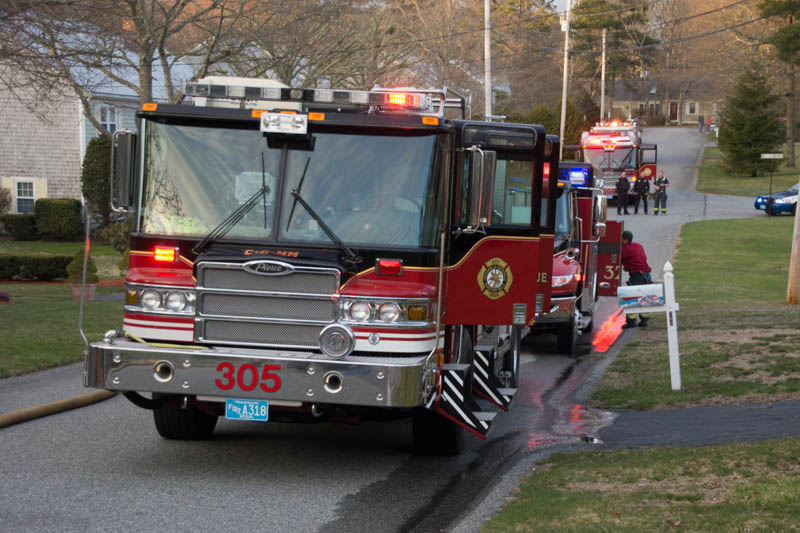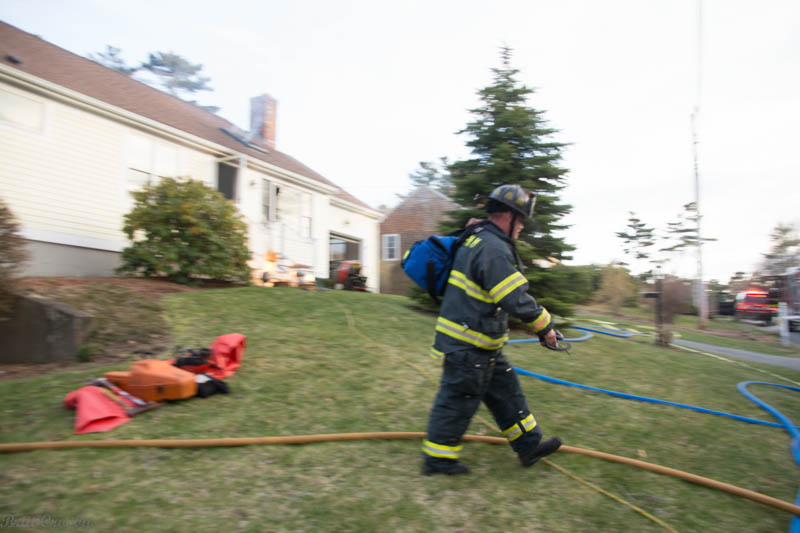 CapeCodFD.com
2013