CapeCodFD.com
[ Home ] [ Features ]
[ P1 ] [ P2 ] [ P3 ] [ P4 ]

CENTERVILLE HOUSE FIRE
Loomis Lane
Wednesday November 20, 2013
COMM Fire Rescue responded to a reported structure fire on
Loomis Lane, off Phinney's Lane in Centerville around 2100 hours
on Wednesday November 20, 2013. On arrival, C-321 reported a
1 story dwelling approximately 75% involved. The house was located
over 1000 feet down a narrow dead end street and water supply in the
area was limited. Crews from COMM and Hyannis battled the fire
for about an hour before bringing it under control. The house was
destroyed. There were no injuries. The home appeared to be occupied
but not at the time of the fire. The working fire assignment included
coverage by Barnstable, Cotuit, and West Barnstable departments.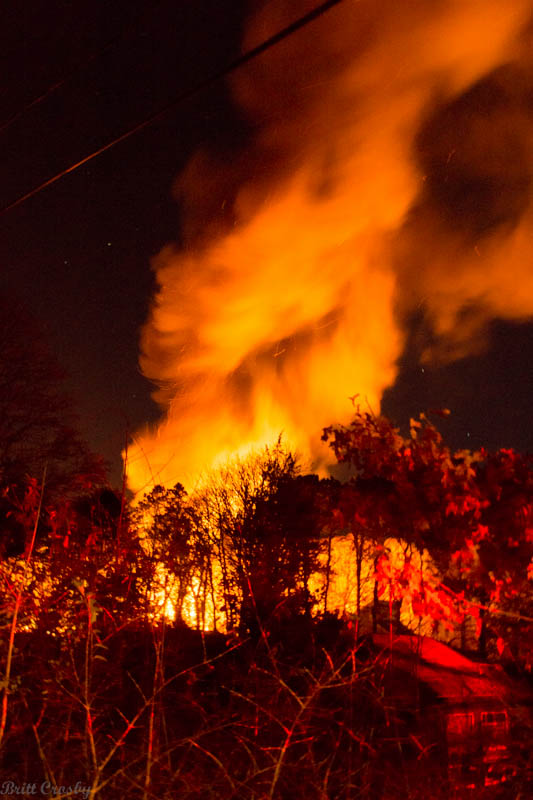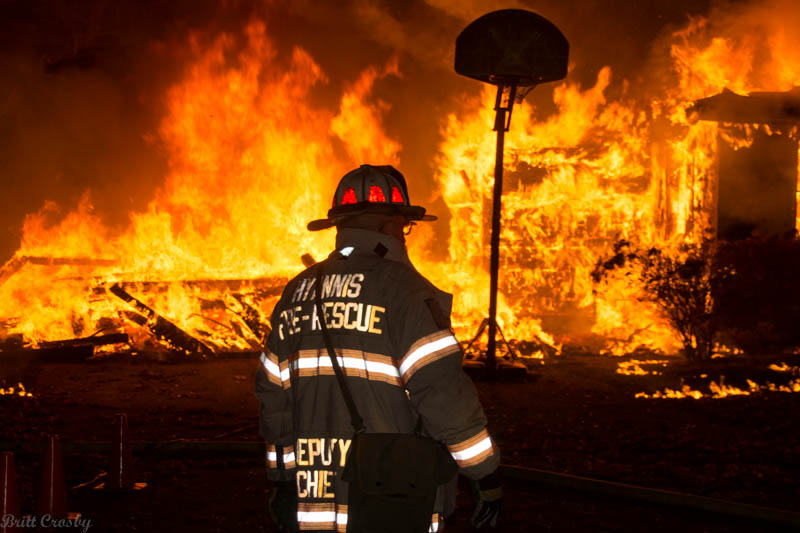 CapeCodFD.com
2013