CapeCodFD.com

3 ALARM CHURCH FIRE


BREWSTER
Cape Cod Bible Alliance Church
[P1] [P2] [P3] [P4] [P5] [P6] [P7]
0300 hrs November 30, 2012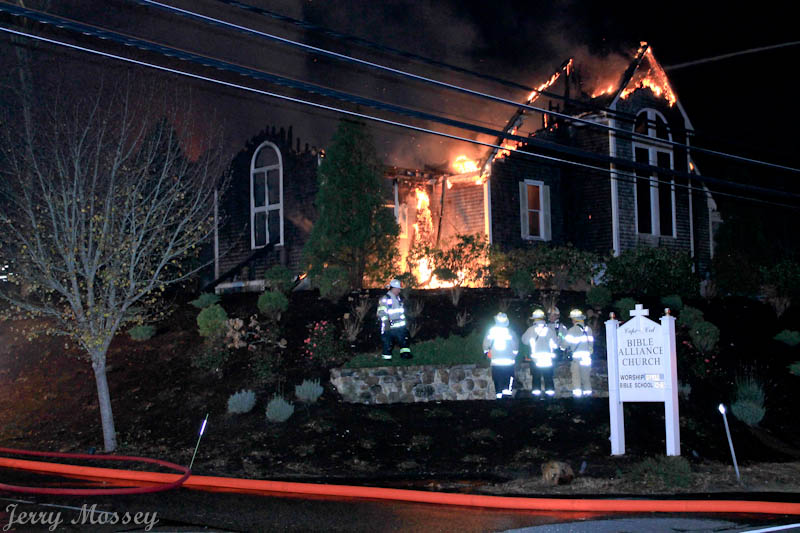 BREWSTER CHURCH FIRE
The Cape Cod Bible Alliance Church at 3580 Main Street (Route 6A) in Brewster
was destroyed in a 3 Alarm fire at 0300 hours on Friday November 30, 2012.
The initial response came in as an automatic fire alarm. Upon arrival, first due
Engine 234 found the large church to be approximately 25% involved in fire.
A 2nd and 3rd alarm were quickly sounded bringing crews from Brewster,
Harwich, Orleans, Eastham, Chatham, and Dennis to the scene.
Crews from other towns provided station coverage during the fire.
Route 6A was closed for several hours while apparatus and hoselines
blocked the road.
A number of these early photographs are courtesy of Jerry Mossey.
RECENT FIRES
The church fire is the most recent of several significant fires on Cape Cod in recent weeks.
Brewster officials and the fire marshal are indicating that the church fire is of suspicious origin.

The Bourne fire department battled a fire on Glacier Way at about 0430 hrs 11-30-12
while the Brewster church fire was in progress.

Many of the same personnel at the church fire had battled a fire in a home on River Road
in Orleans at about 2000 hrs on the evening of Nov 29.

On Tuesday Nov 27, 2012 a large garage structure at the Mahoney's Garden Center
on Route 28 in East Falmouth was destroyed in a 2 alarm fire.
Two days earlier, at about 0130 hrs on Sunday November 25th, a spectacular fire
destroyed the 2 story vacant Stone Horse Motel on Route 28 in Harwich.
This fire also went to 3 alarms and brought crews from across the Cape
to the scene and for cover assignments.
Earlier that evening, Saturday Nov 24th at about 1825 hours,
a large vacant barn on Tupper Road in Sandwich was struck by a
2 alarm fire
Another fire caused heavy damage to an Osterville residential garage
when a car being worked on in the garage exploded in flames
at about1430 hrs on Wednesday November 21st.
Reports and photos on these incidents can be viewed at
CapeWideNews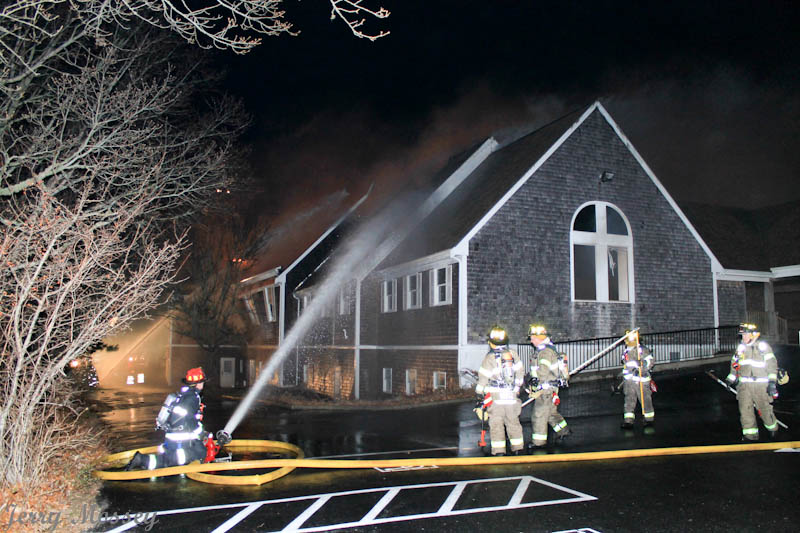 Side C/D corner of the church.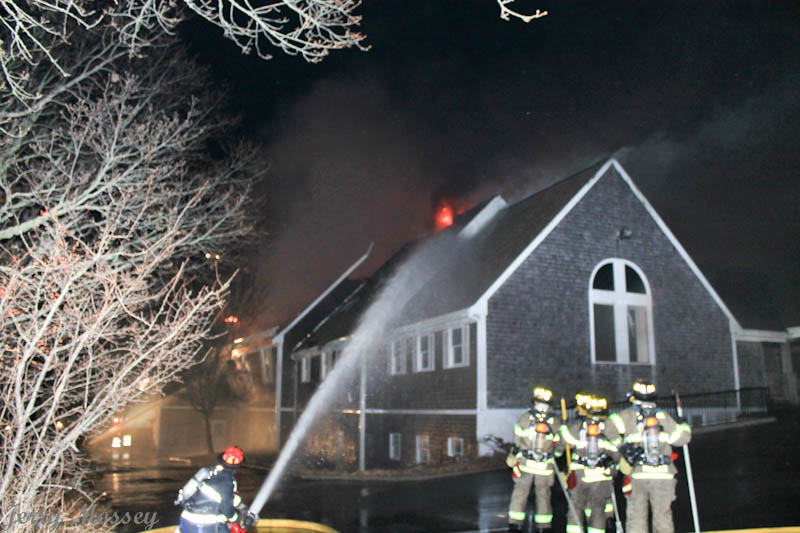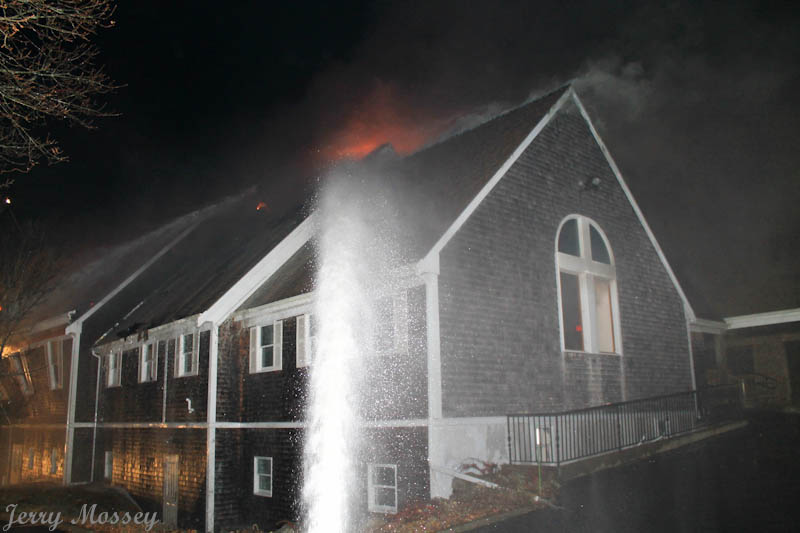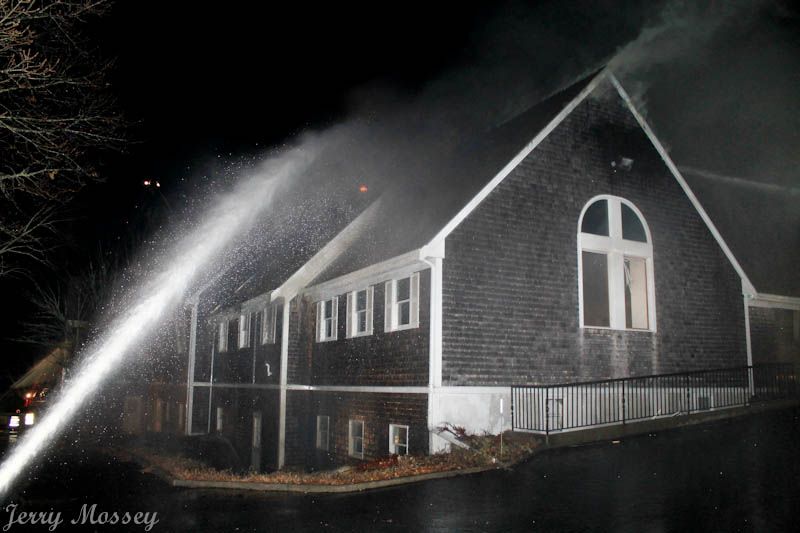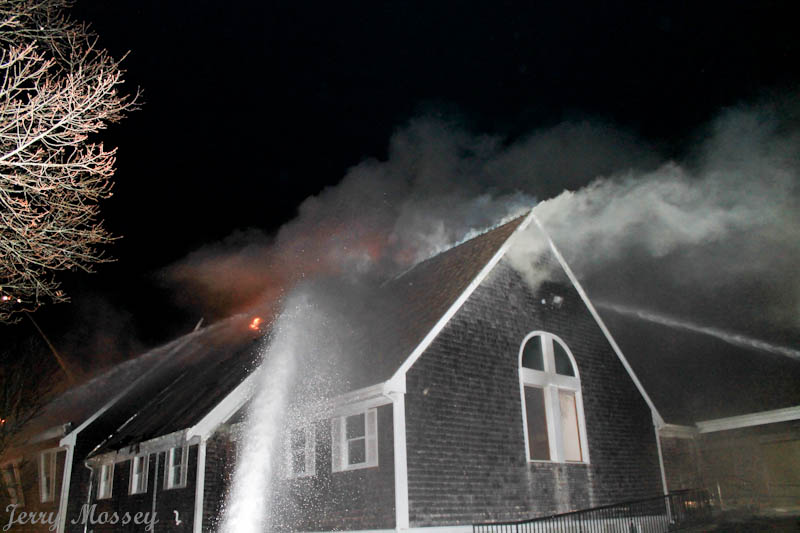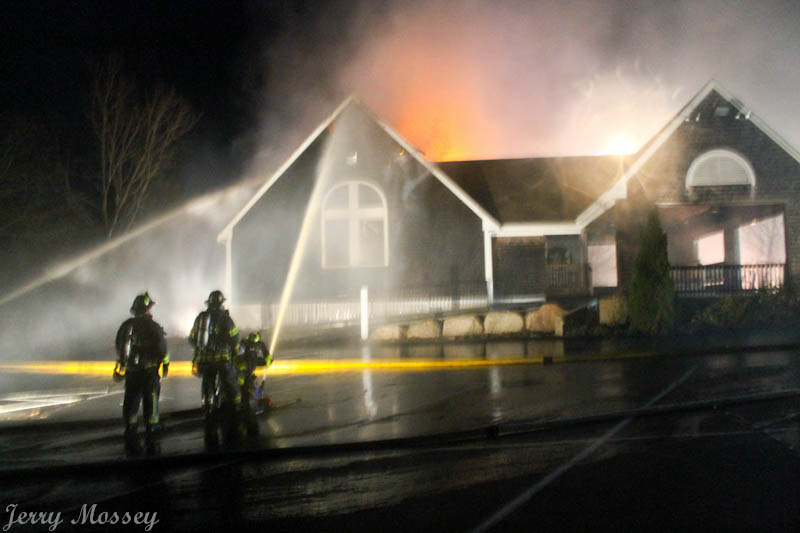 RED CROSS CANTEEN SERVICES
The Cape Cod chapter of the American Red Cross has for many years
responded to fires and long duration incidents to provide food and beverage
to fire rescue personnel. The service currently staffs three vehicles across
the Cape (Hyannis, East Harwich, and Forestdale).
The recent incidents have resulted in a depletion of the funds used to
stock these vehicles. Donations are appreciated.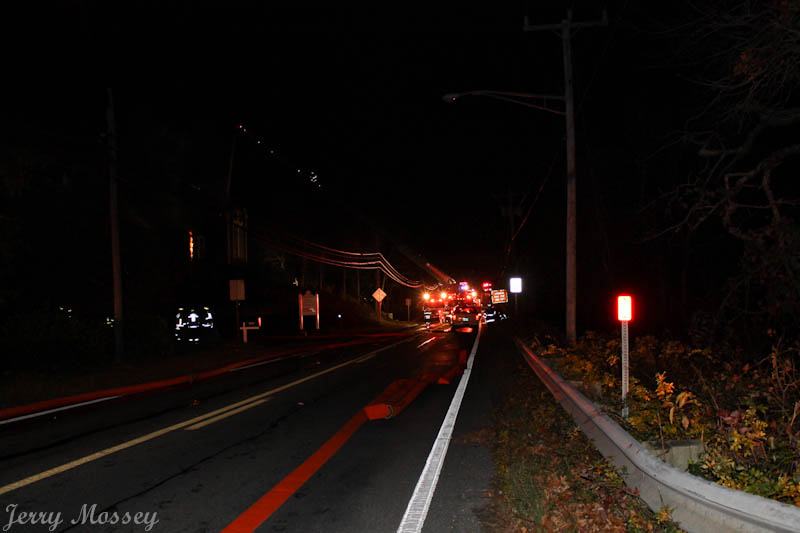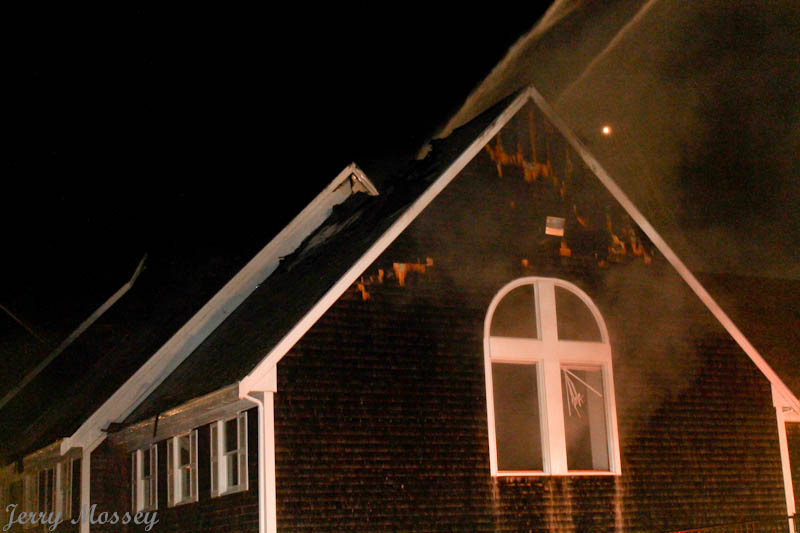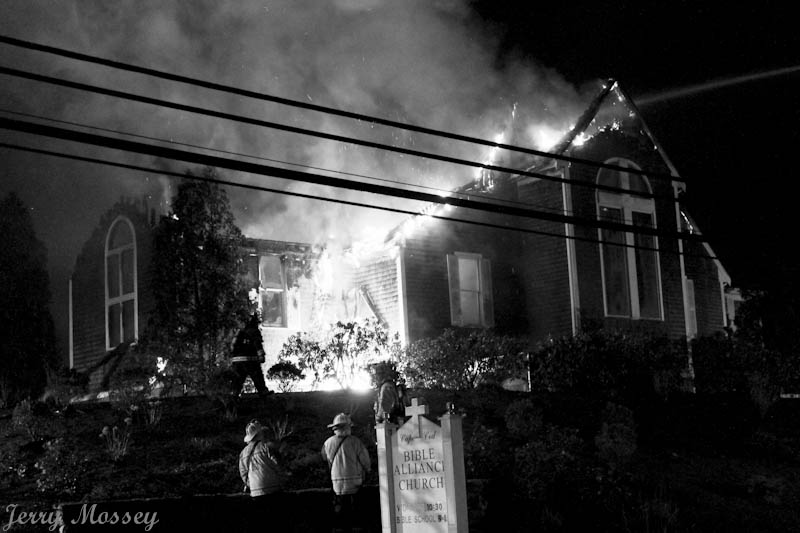 Thanks to Jerry Mossey for these photos.
BREWSTER 3RD ALARM
Cape Cod Bible Alliance Church
[P1] [P2] [P3] [P4] [P5] [P6] [P7]
0300 hrs November 30, 2012
CapeCodFD.com
2012