CapeCodFD.com


BARNSTABLE
TRAIN DERAILMENT & EVACUATION
MASS CASUALTY INCIDENT DRILL
May 14, 2016
[ P1 ] [ P2 ] [ P3 ] [ P4 ] [ P5 ]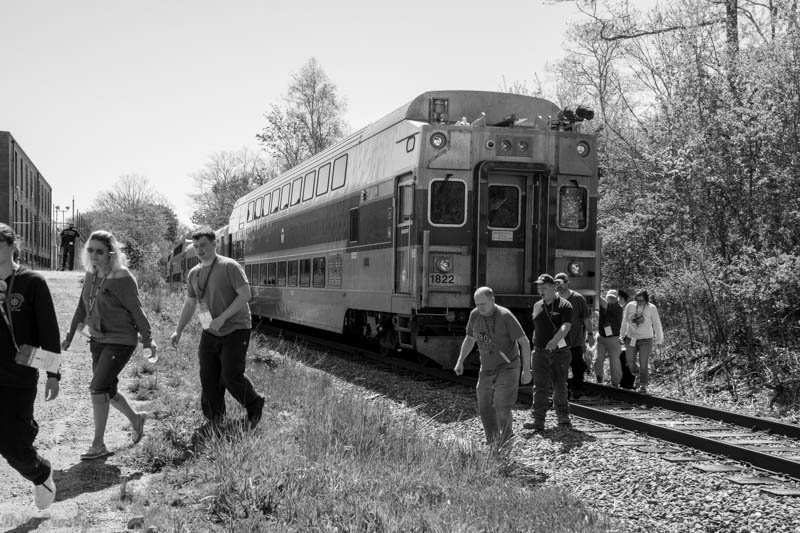 TRAIN DERAILMENT & EVACUATION DRILL
Approximately 100 "victims" and another 200 "responders" participated in a simulated
train derailment / crash and Mass Casualty Incident Drill on the tracks behind the old
Barnstable County House of Correction in Barnstable Village on Saturday May 14, 2016.

Near perfect weather and a well developed plan helped the disaster drill go smoothly.
The drill was conducted with many agencies, departments, and interests being involved
in the planning, support, and execution of the drill. An MBTA train was brought to the
scene and a couple "box containers" were used to simulate a train derailment. When
all participants were ready to go, smoke poured from the simulated rail cars and crews
were dispatched to the incident. Dozens of volunteer victims were evacuated from the
train as "walking wounded" while others were triaged and transported to a treatment
area for further assessment.
Rescuers responded to the scene with Capt. Rick Pfautz taking command for Barnstable
Fire Rescue and declaring a Mass Casualty Incident. Crews from a number of Cape Fire
Departments had staged prior and were brought in to secure the scene, initiate triage,
establish the MCI Command Structure, evacuate patients, provide care, extrication,
and other aspects of an incident of large magnitude. A number of resources including
the Massachusetts Department of Fire Services, Barnstable County REPC, IMT,
Technical Rescue Team, and Sheriff's Department, as well as Barnstable Police,
the Mass Army National Guard unit, and others provided support for the drill.
Evaluators and leaders provided assistance as needed to help the drill participants
gain the experience and skills desired to manage future actual incidents.
The whole drill lasted about 2 hours and was followed by a brief critique
and gathering of participants to discuss the lessons learned. This was the
first time this type of drill was conducted and while not nearly as complex
as an incident of this size would have been in real life, it did test various
aspects of the disaster plans to see where improvements may be made.
SEE CARL JACOBS DRONE VIDEO OF THE DRILL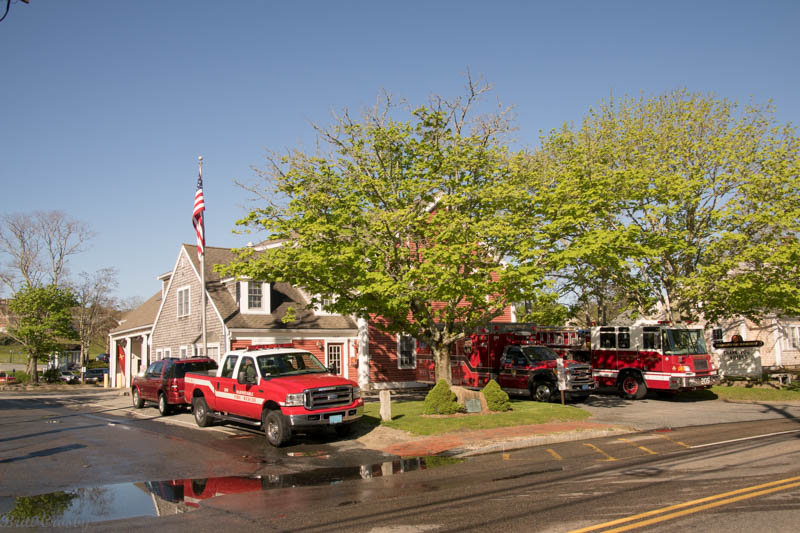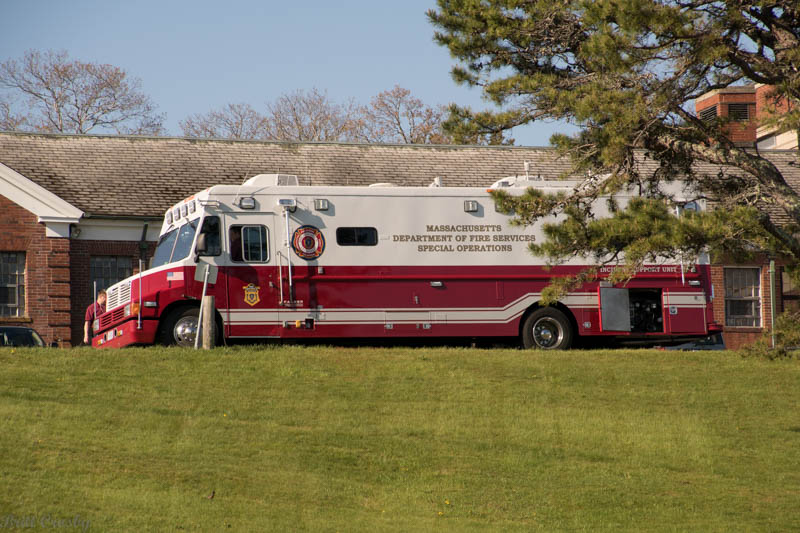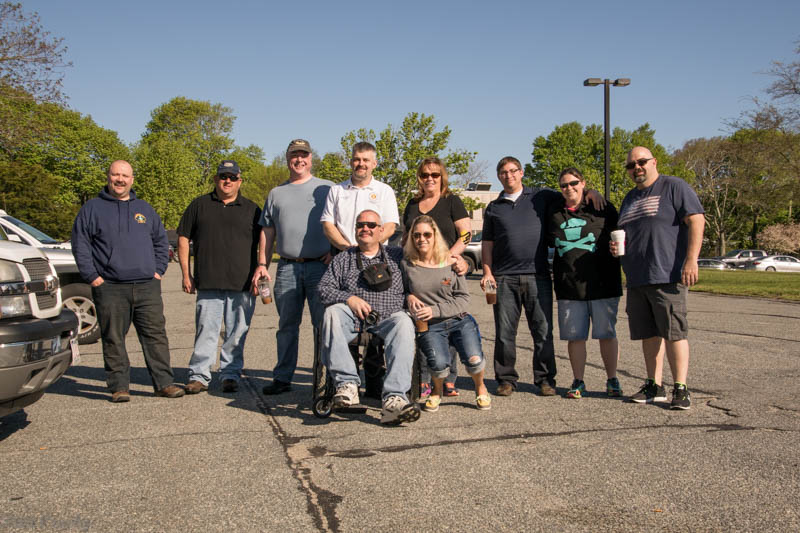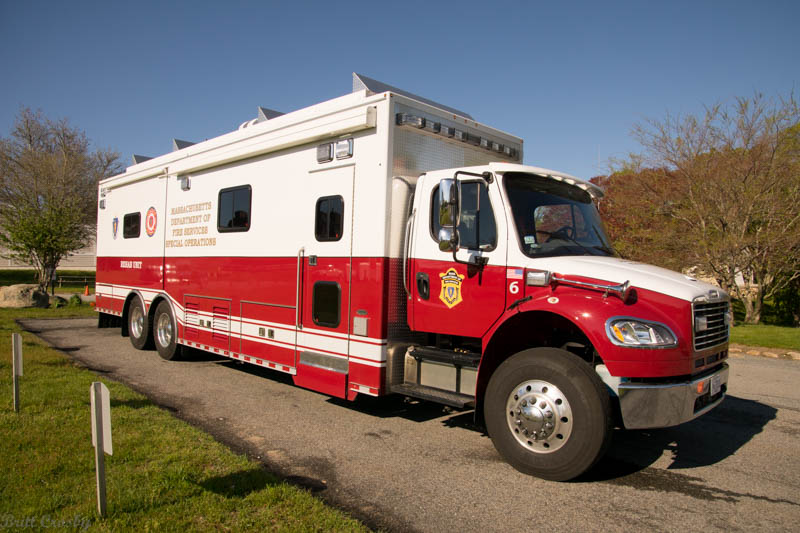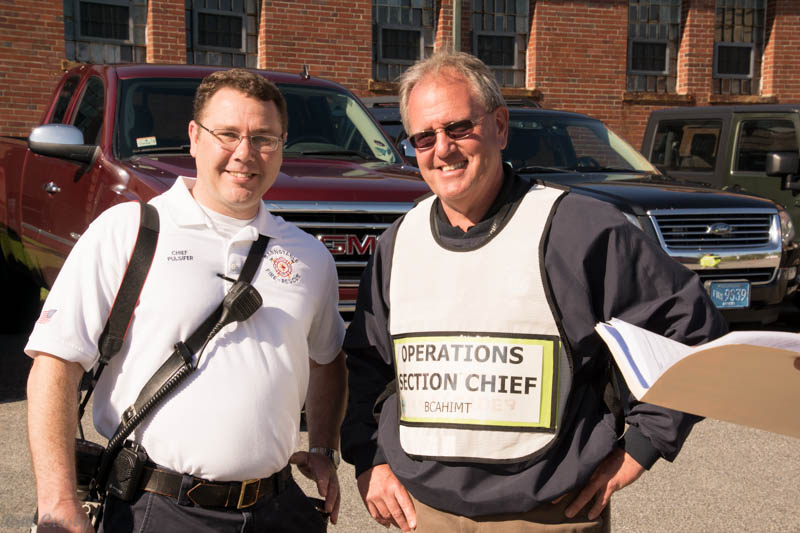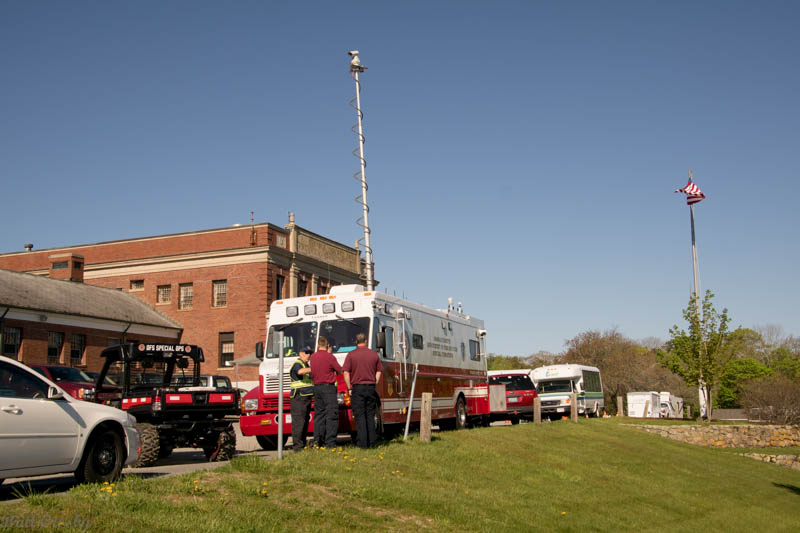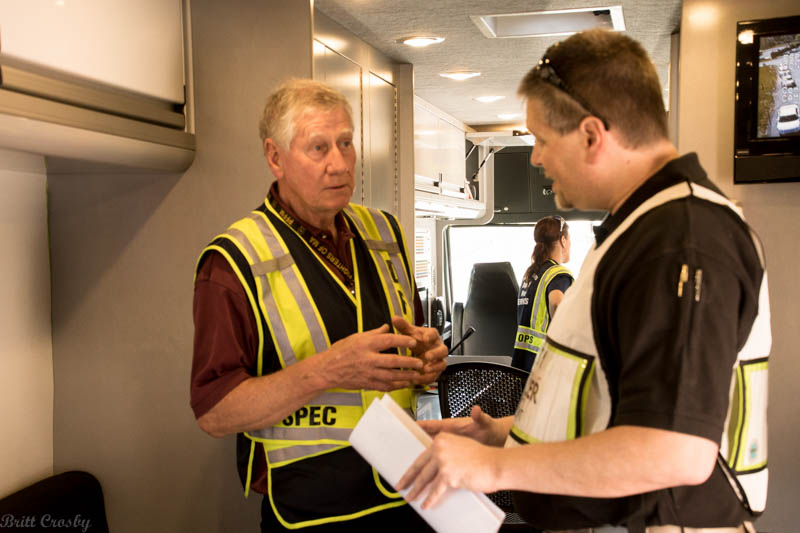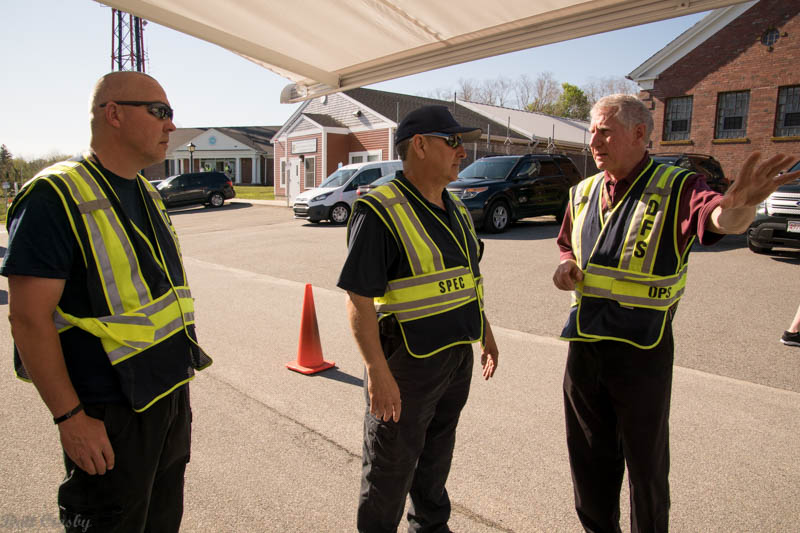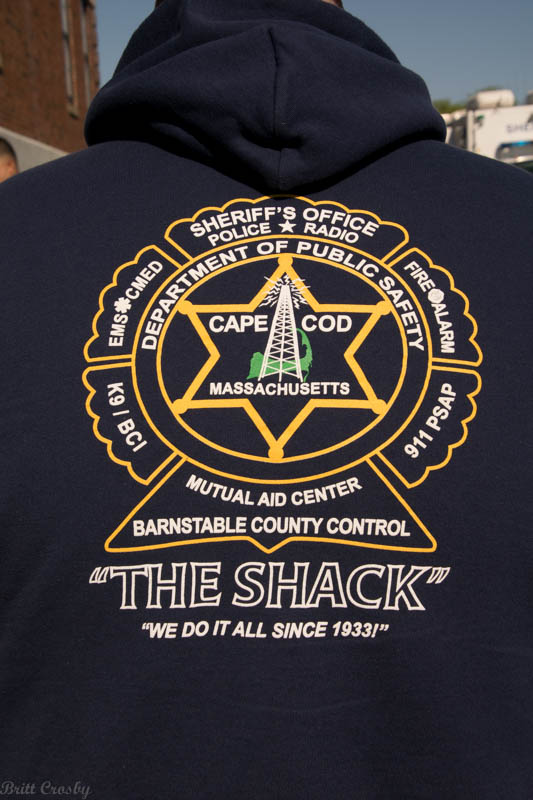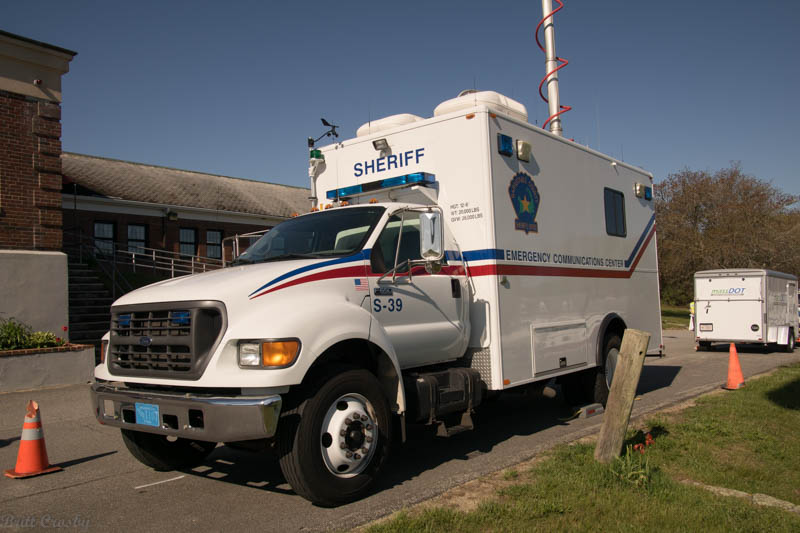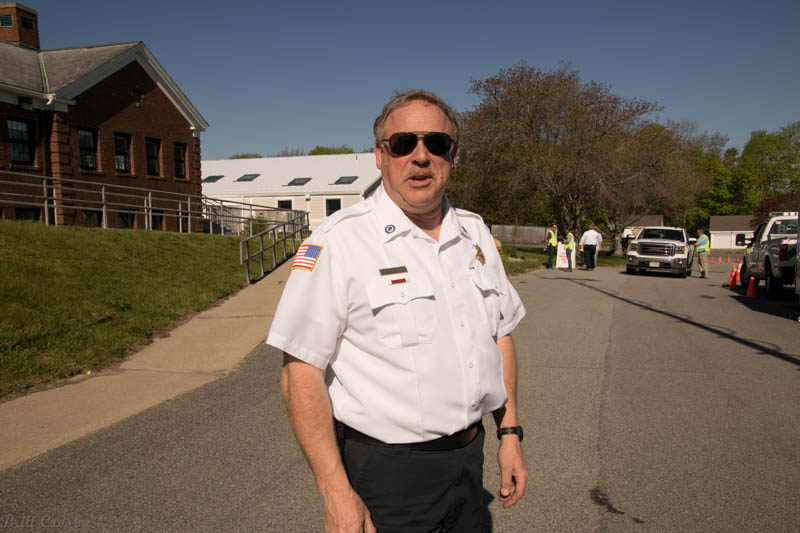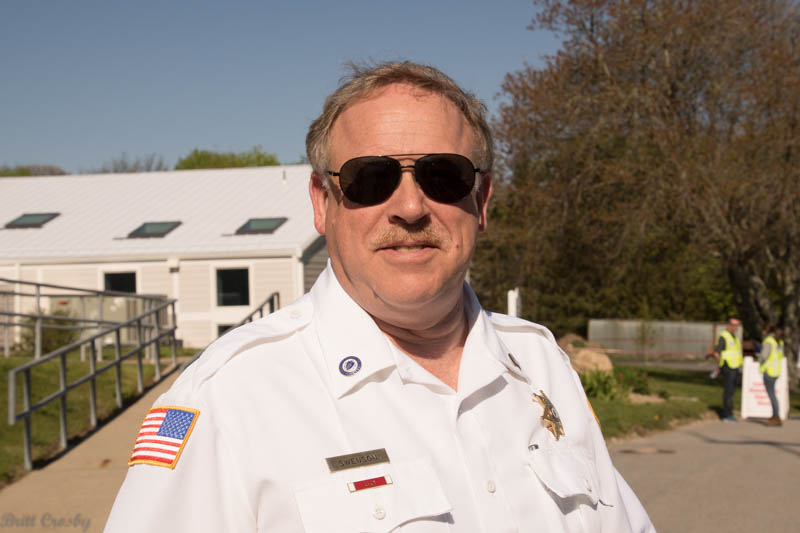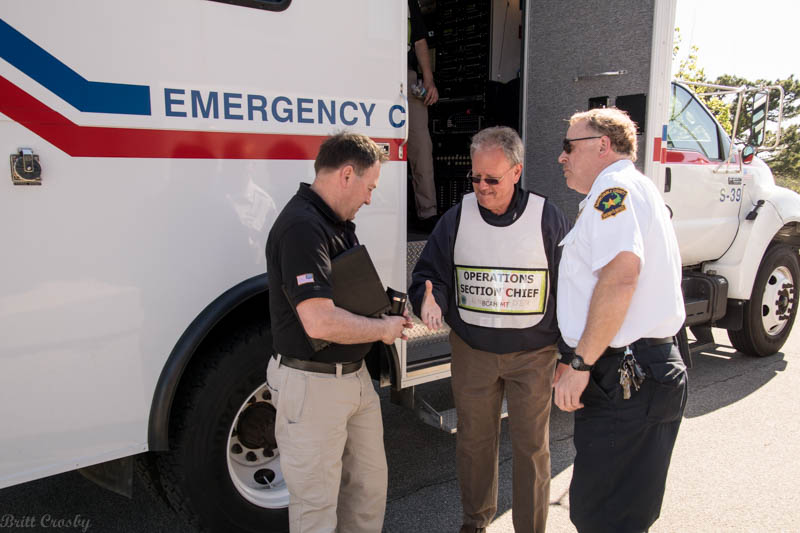 [ P1 ] [ P2 ] [ P3 ] [ P4 ] [ P5 ]
CapeCodFD.com
2016