ARFF

CapeCodFD.com Special Feature
AIRPORT RESCUE FIRE FIGHTING
APPARATUS

ARFF

Crash Trucks
Protecting Our Airports

- - - - - - - - - - - - - - - - Updated March 15, 2016 - - - - - - - - - - - -
<< Prev CapeCodFD.com Home ARFF Main Terminal Features Next >>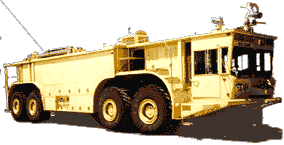 Miami International Airport
Miami, FL
(KMIA)

Airport Diagram
Runway 9 / 27
13,016' x 150'
Runway 8R / 26L
10,506' x 200'
Runway 12 / 30
9,355' x 150'
Runway 8L / 26R
8,600' x 150'
Miami International Airport
Located in Miami, Florida
(image from AIRNAV.com)
Miami International Airport is protected from two ARFF Stations.
Miami Dade Station 12 and Station 59.
The MIA International Airport ARFF Main Station (Station 12) is located about mid-field between 12/30 and
8R / 26L west of the main terminals. It appears that the majority of the ARFF apparatus, Engine 12,
and an Ambulance, as well as other equipment respond out of this station. This view is of the south
side of the station taken in February 2014 during an aircraft landing.
A west side view of the ARFF Main Station showing how a number of ARFF units
respond out the north (back side) of the station.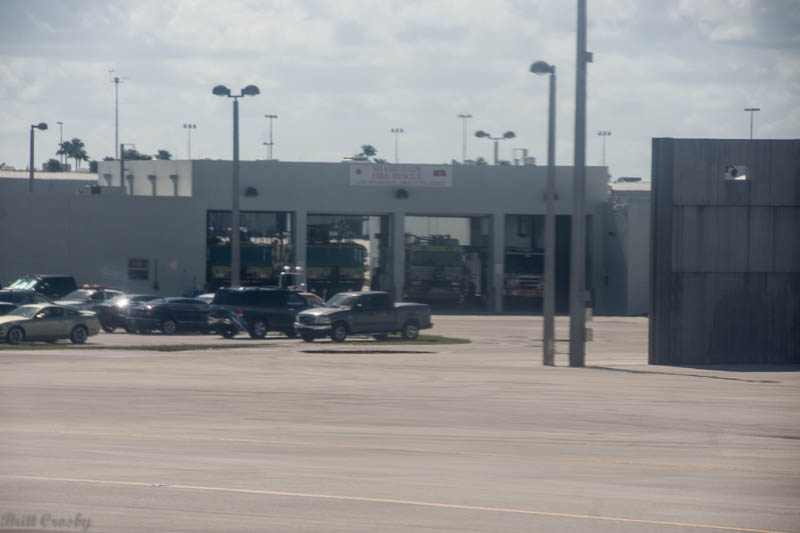 The north side of the station.
Crash Truck 1 appeared to be training.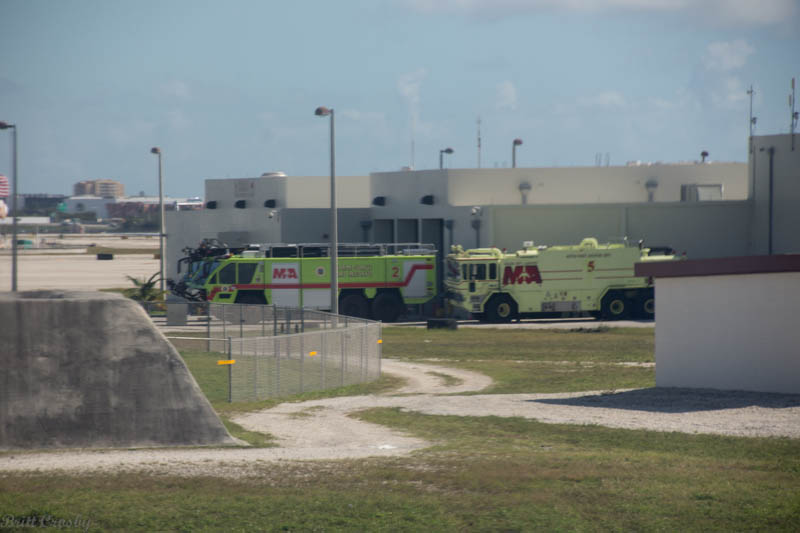 Timing being everything, several apparatus responded to a call just as our plane arrived.
This appeared to be an EMS vehicle.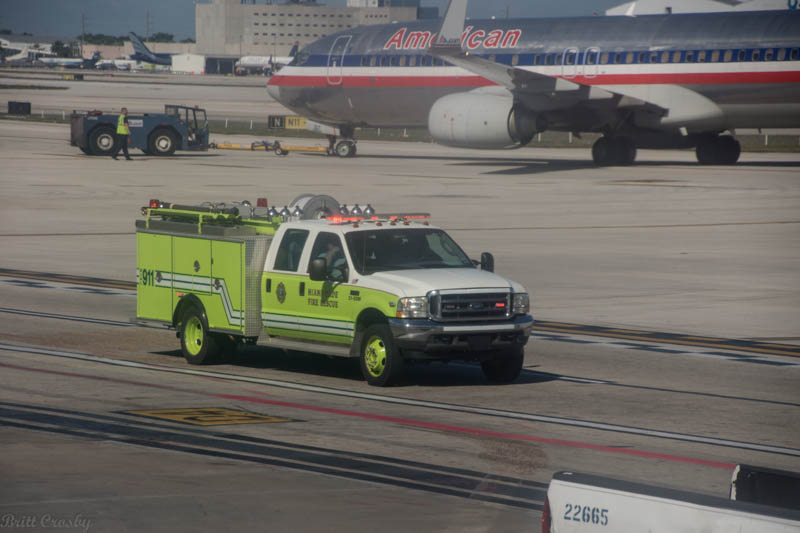 A mini-pumper / squad type unit responding.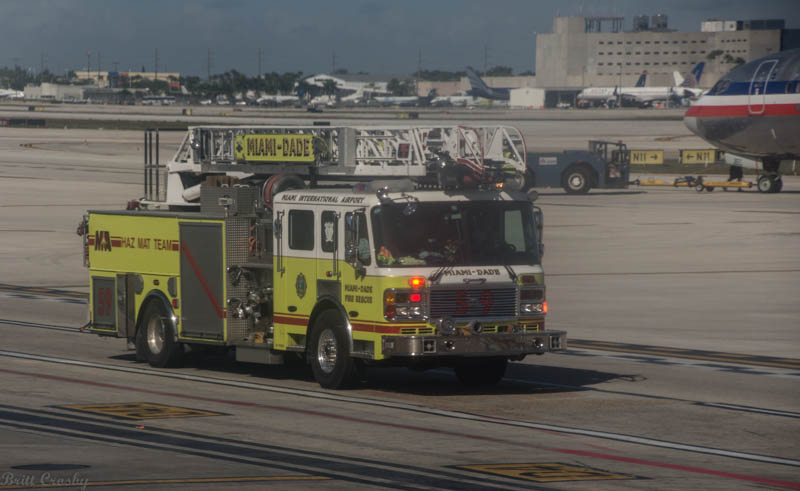 A qunit aerial ladder "59" responding.
Engine 12 responding.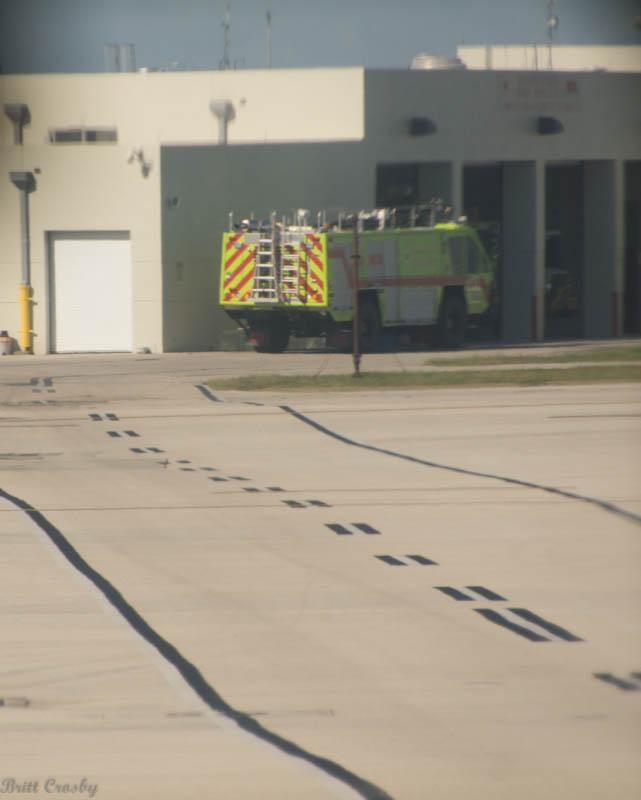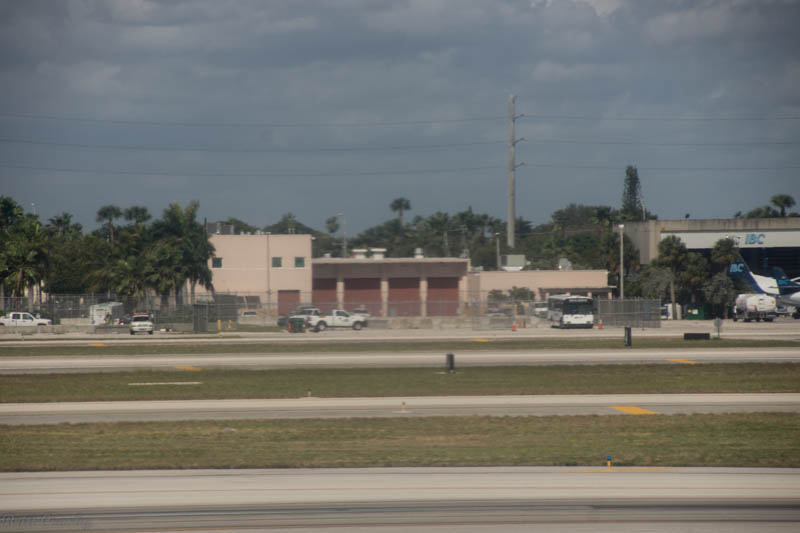 The Northside Station (Station 59) located on the northern side of the airfield facing 8L / 26R appeared to
be home to some of the structural apparatus including the Quint Aerial Ladder 59 and QRV-59
the mini-pumper vehicle.
<< Prev CapeCodFD.com Home ARFF Main Terminal Features Next >>
ARFF Apparatus Feature
Copyright CapeCodFD.com