CapeCodFD.com

HYANNIS AIRPORT DISASTER DRILL
BARNSTABLE MUNICIPAL - CAPE COD GATEWAY AIRPORT
SEPTEMBER 28, 2021
[ P1 ] [ P2 ] [ P3 ] [ P4 ] [ P5 ]
AIRPORT DISASTER DRILL
Every three years or so, the FAA required Airport Disaster Drill is held at the airport in Hyannis.
The Barnstable Municipal Airport, recently renamed the Cape Cod Gateway Airport, is the largest
and busiest airport on Cape Cod.
This year's drill was held on Tuesday September 28, 2021.
Crews from a number of Cape Cod Fire Departments arrived at the airport at about 1600 hrs
to be prepared for the drill which was to be initiated a little after 1700 hrs.
A heavy thunderstorm had rolled across the Cape earlier in the afternoon and
rain showers continued off and on through the evening as the drill was conducted.

This year's drill included several different stations that crews were
able to rotate through over the course of several hours practicing a variety of specialized skills.

Three large dumpsters were filled with wooden pallets and set on fire several times
allowing numerous crews to practice ARFF truck and handline evolutions.

Two metal containers, simulating "smoke filled" aircraft fuselage, were setup for crews
to utilize SCBA conducting search and rescue evolutions.

Several vehicles were on site for crews to use for extrication evolutions
using Jaws, Airbags, and other equipment.
On the airport ramp, a USCG aircraft joined the drill, with a few dozen volunteer
victims being scattered on the wet pavement around the aircraft, so EMS crews
could conduct triage and MCI procedures.
Upon completion of the drill, at about 2000 hrs, crews were fed and debriefed
before being released.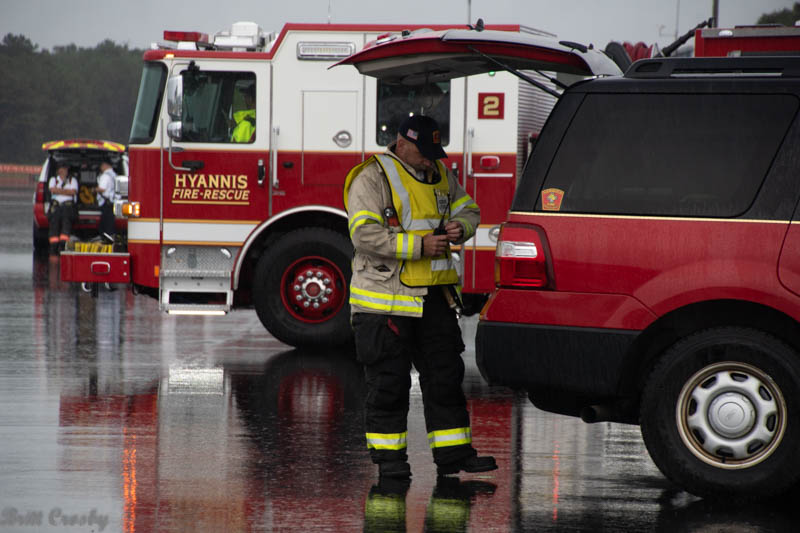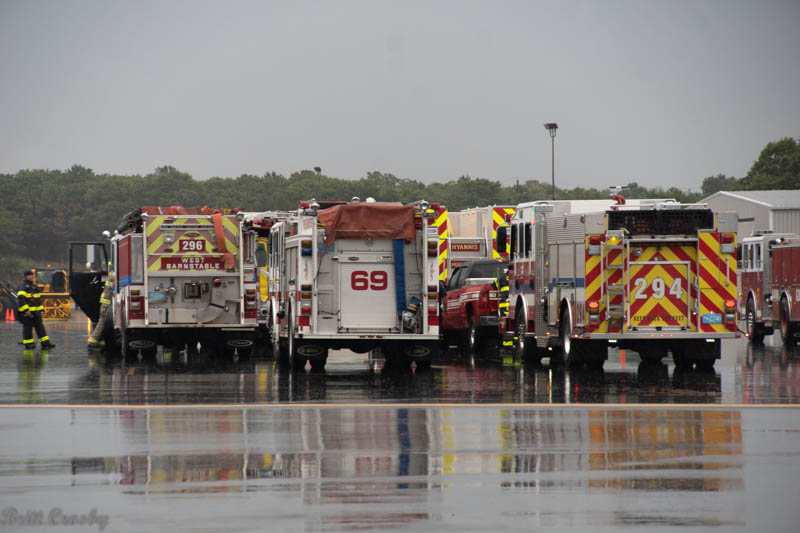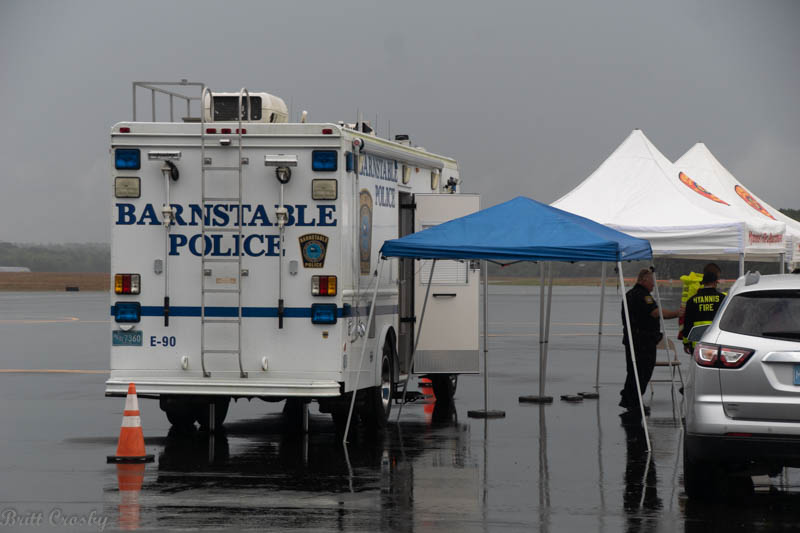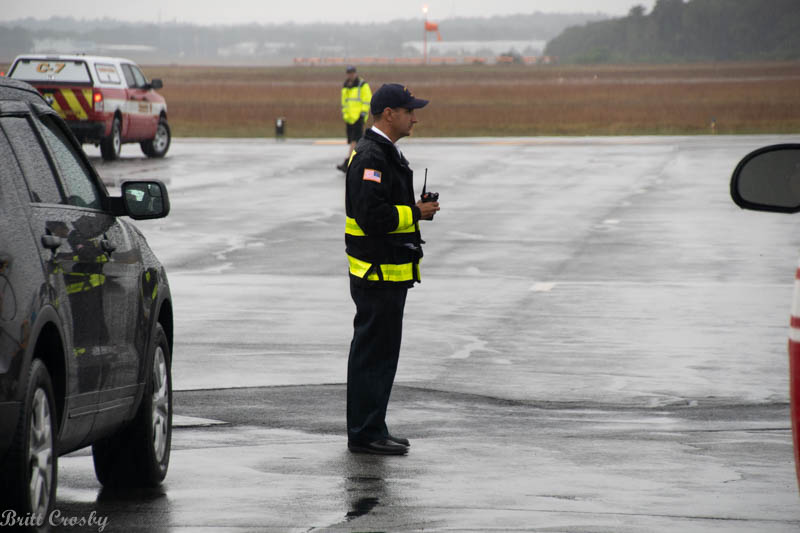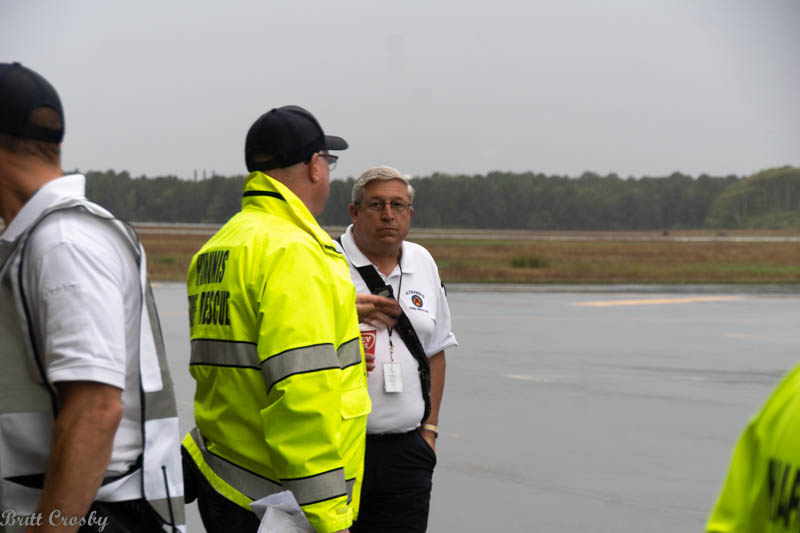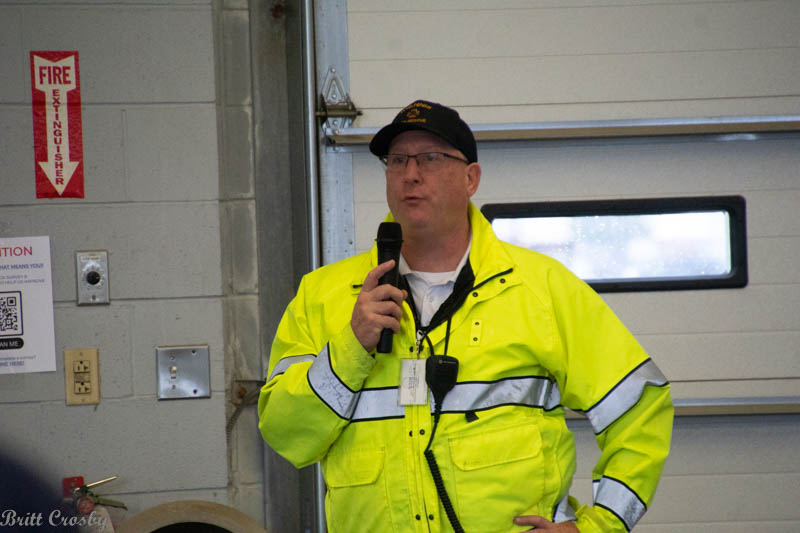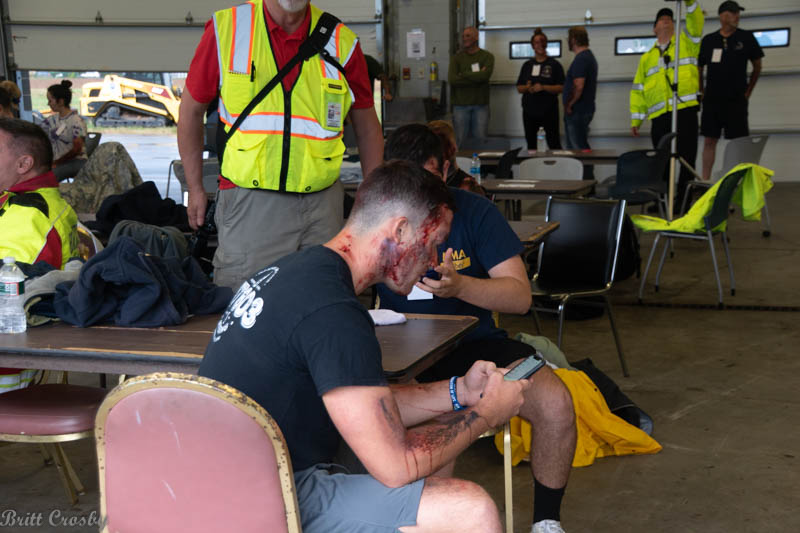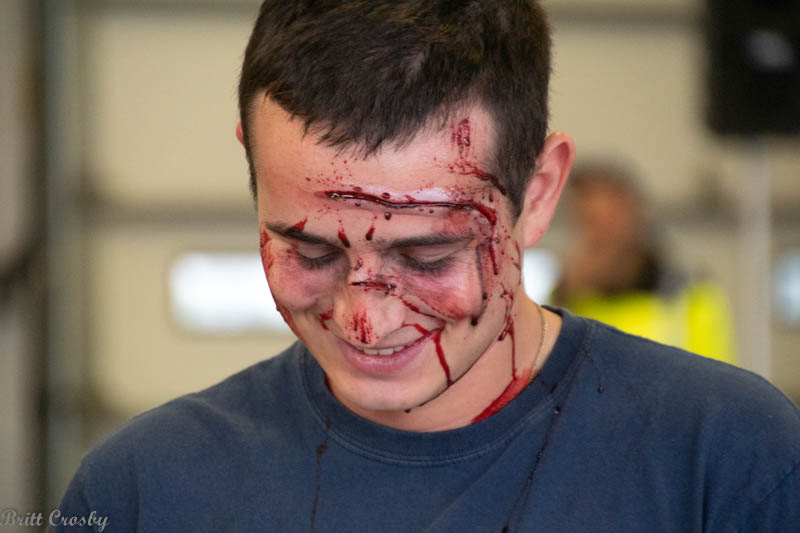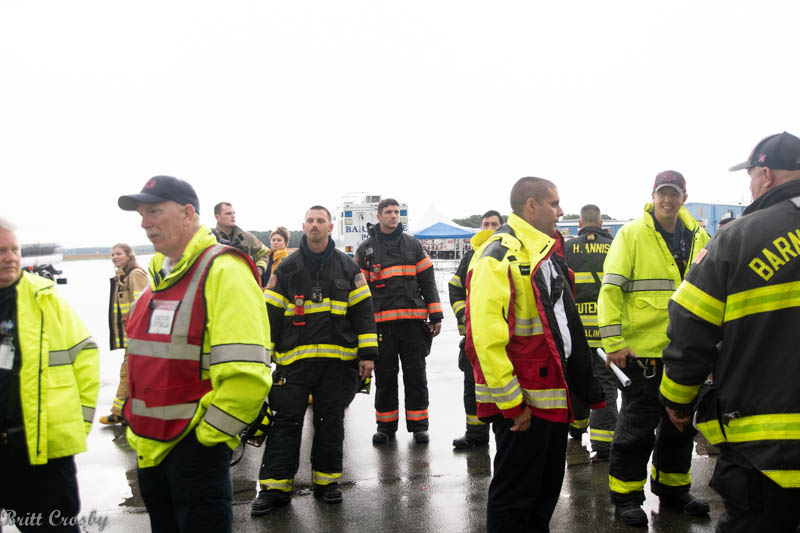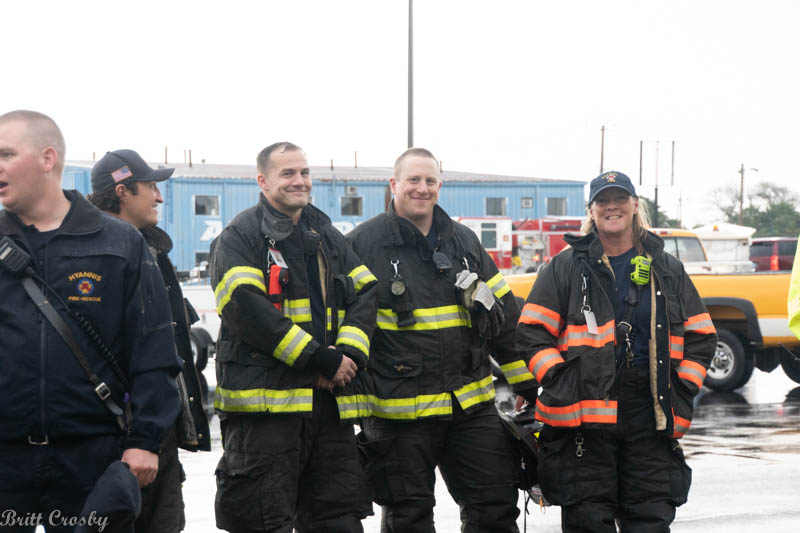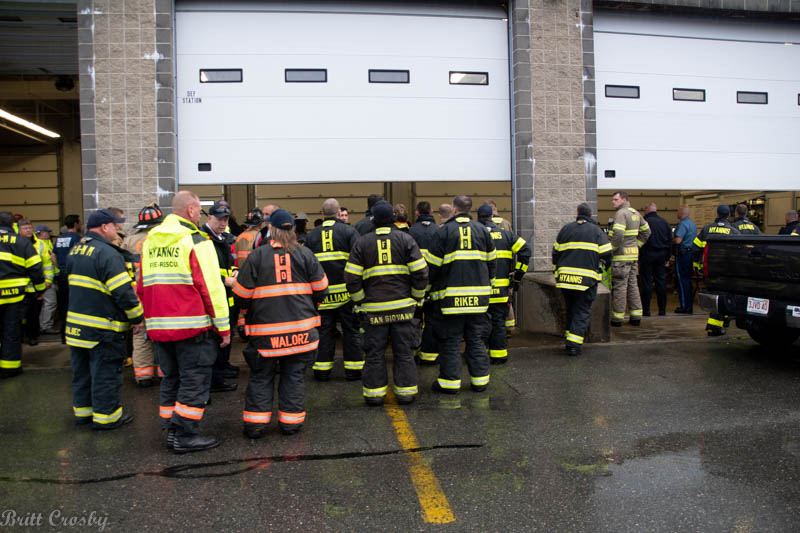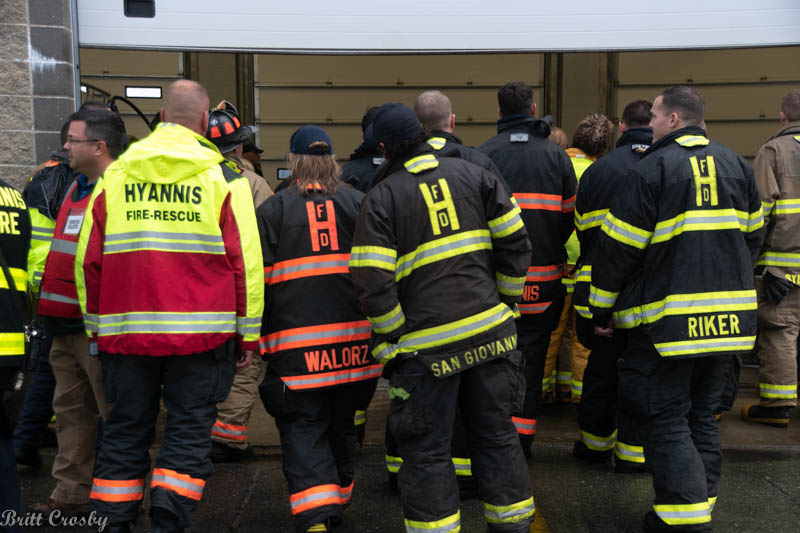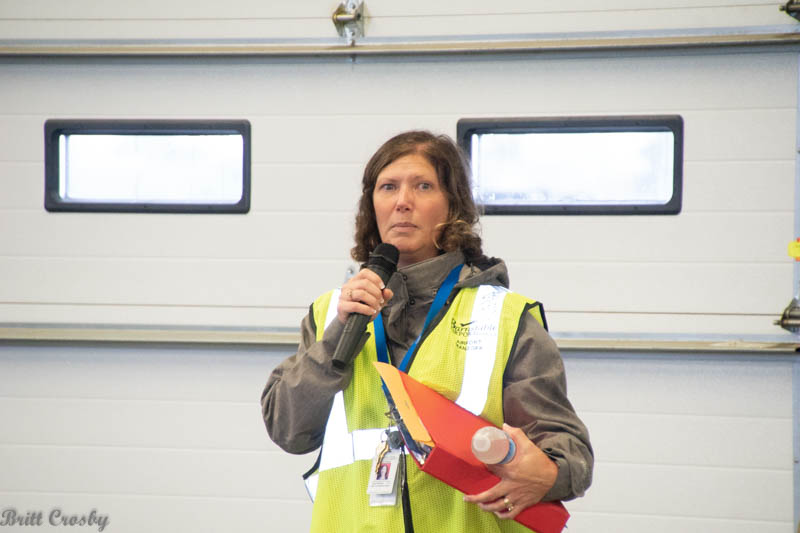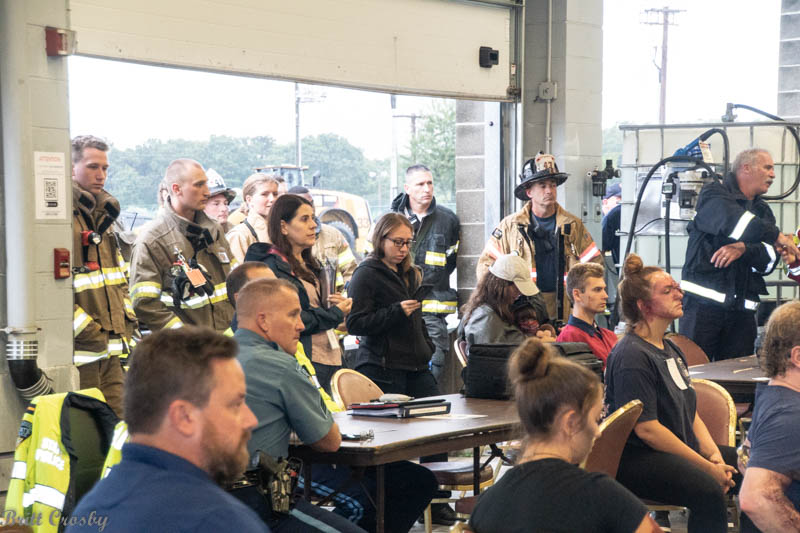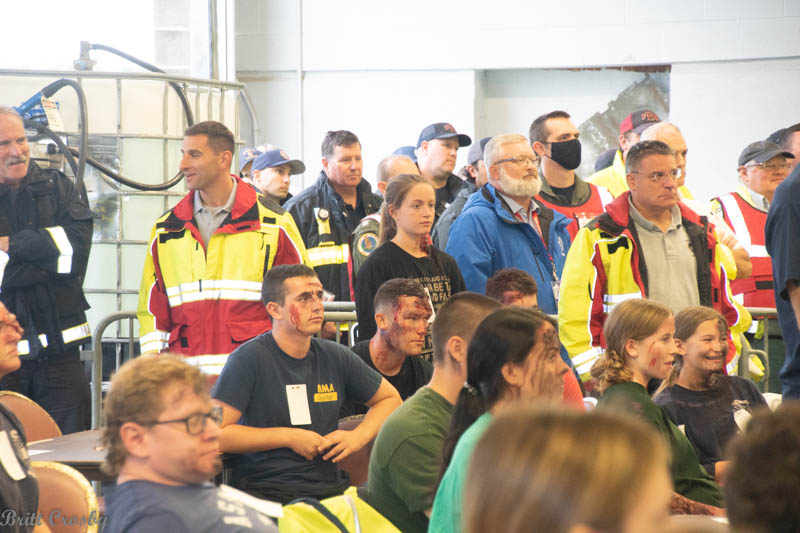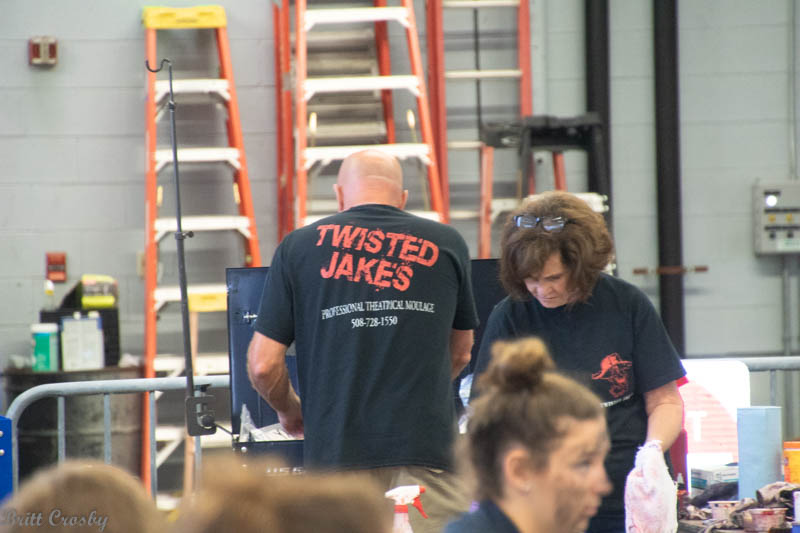 [ P1 ] [ P2 ] [ P3 ] [ P4 ] [ P5 ]
CapeCodFD.com
2021