CapeCodFD.com
[ Home ] [ Apparatus ]
December 2008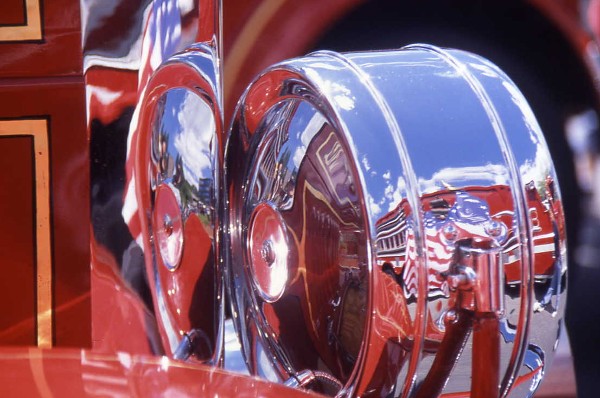 "Chrome"
B Crosby

November 2008
Mattapoisett Fire Headquarters
Sept 24, 2008

October 2008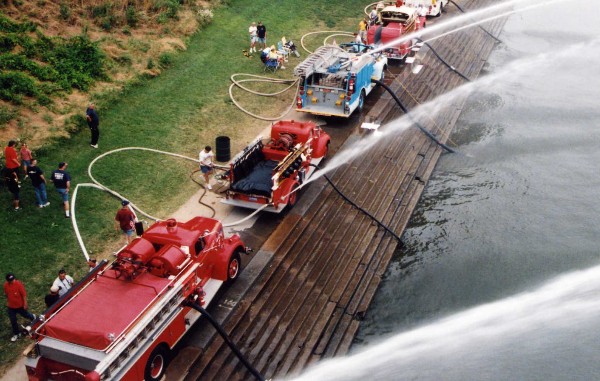 A variety of antique apparatus drafting and pumping at a Harrisburg, PA
muster in 2002

September 2008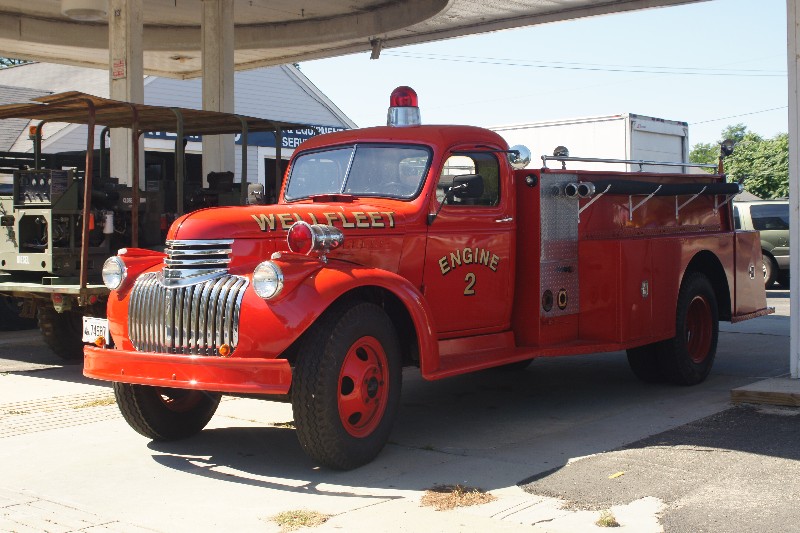 Wellfleet's old Engine 2
Now privately owned.
Seen at a gas station in Eastham
Sept 8, 2008
August 2008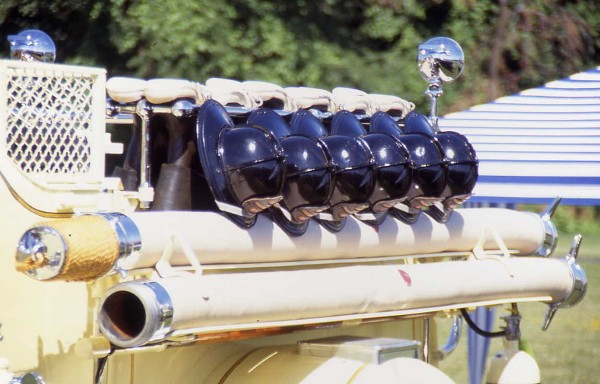 Hudson, NY Fire Museum
1994 photo
July 2008

Lower Cape Ambulance 598 on Commercial Street
June 2008
B Crosby
June 2008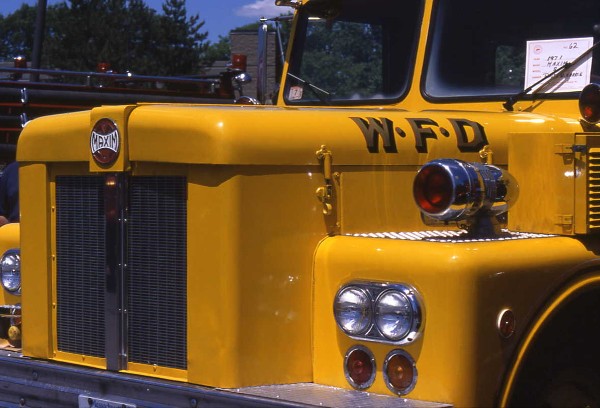 Worcester, MA operated a lot of Maxim "S" Model apparatus
B Crosby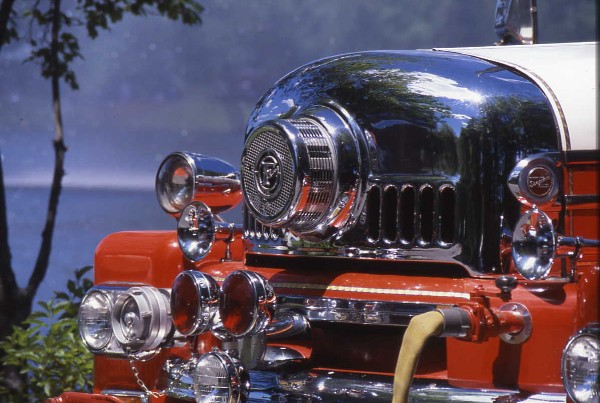 Beautiful 1950's Seagrave pumper at Lynnfield/Wakefield muster in 2004
May 2008
Not all fire trucks are red!
These emerald green trucks serve Thorofare, New Jersey
April 2008
This American LaFrance engine is in the FASNY Fire Museum in Hudson, New York.
Mattydale is known for coming up with the cross lay hose load.
The museum is awesome if you ever get to visit.
New York Fire Museum
March 2008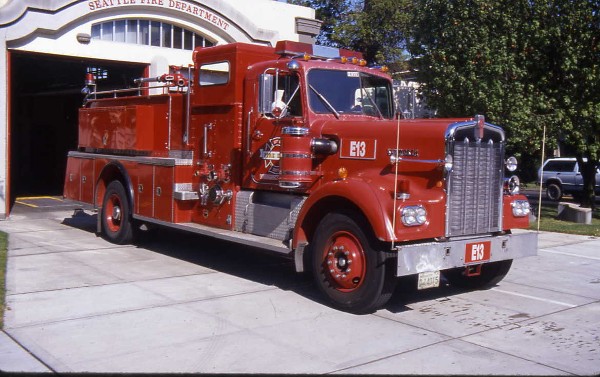 Seattle, Washington
Engine 13
Photo during a 2000 visit to the area.
February 2008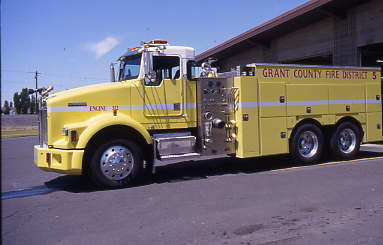 Grant County, WA operates this home made tanker with a very
innovative, space saving, easy to use way of carrying pre-connected
hose lines in compartments on both sides. The big tanker also has
a cab joy stick controlled monitor on the front bumper.
January 2008