CapeCodFD.com
Special Feature

<![if !vml]>
<![endif]>


Photos by Britton W Crosby

[ CapeCodFD.com ] [ HOME ] [ SPECIAL FEATURES ] [ FIRE BOATS MAIN PAGE ]
<![if !vml]>
<![endif]>


Original Feature Posted April 26, 2004 - Re-launched January 28, 2012
New Page August 16, 2016
FALL RIVER AREA
Fall River Somerset
NEW BEDFORD AREA
New Bedford Fairhaven Dartmouth

FALL RIVER AREA FIRE BOATS

Fall River Fireboat
"MARINE 1"
The City of Fall River, Massachusetts now has a fireboat. The boat is new to the city
which did not previously have a fire boat, but it is not a new boat. In fact, it has already
served two of the largest cities in the Commonwealth prior to coming to this old Mill town.
Marine 1
"Adam Chip Strong"
The 31 foot vessel has a pumping capacity of approximately 1000 gpm.
It has (2) deckguns and an enclosed cabin.
Fall River took delivery of the boat in the Summer of 2016.
It came from the New Bedford Fire Department where it had been called
both Marine 2 and then Marine 31 from 2008 until 2016.
In New Bedford it was named the "Robert Gonsalves."
The boat started out with the Boston Fire Department as the "St. Florian II"
where it served from 1992-2008.
The new boat is docked at a facility off Davol Street along the shore of
Mount Hope Bay at the mouth of the Taunton River just north of the home
of the battleship "USS Massachusetts" BB-59 at Battleship Cove.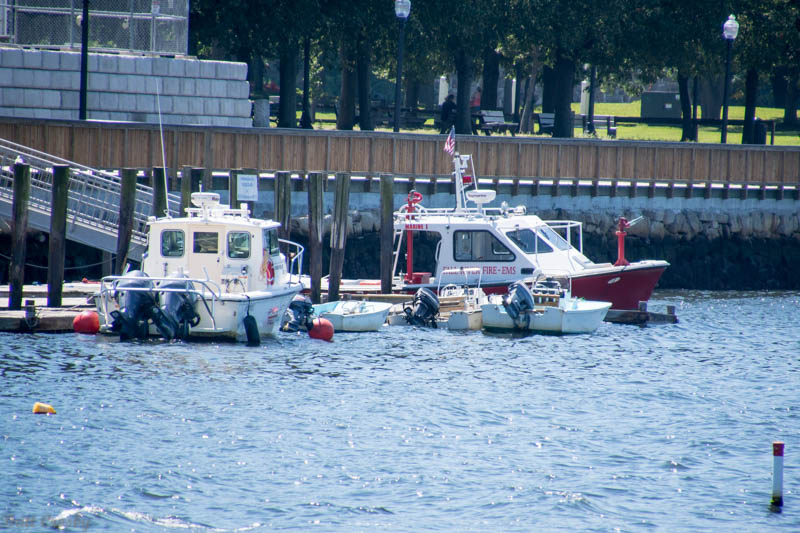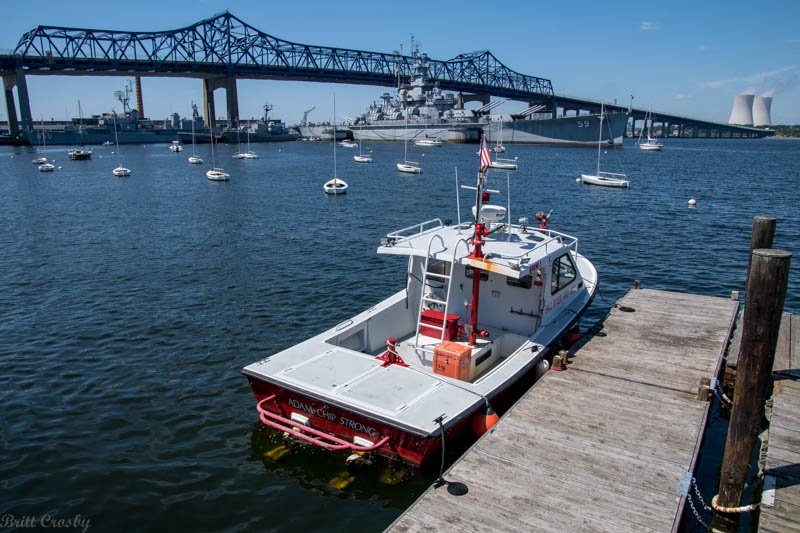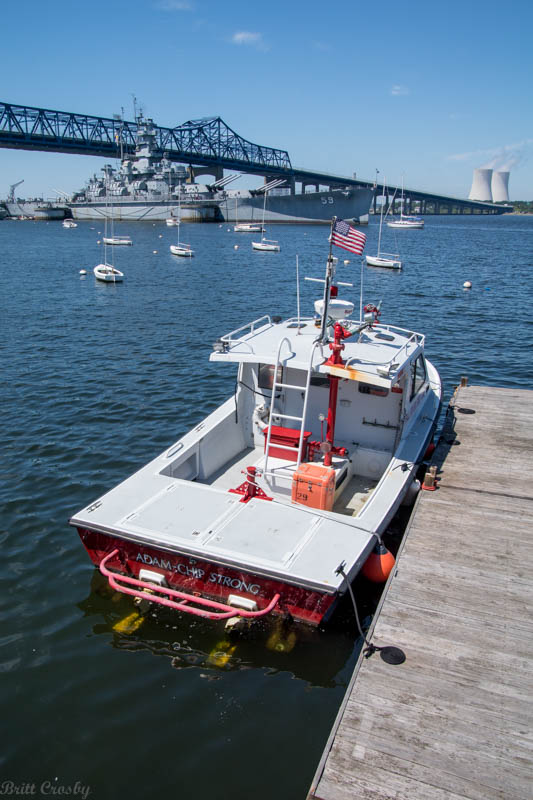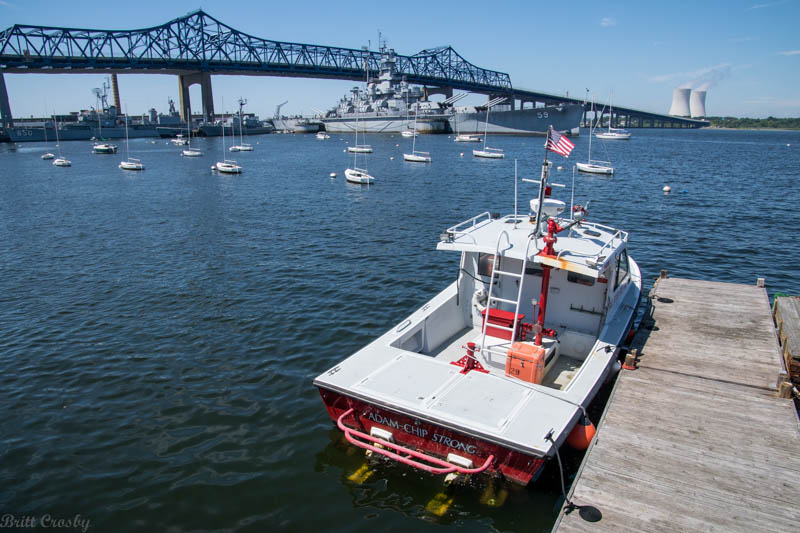 Fall River Fireboat as it looked previously as New Bedford Marine unit.

SOMERSET FIRE DEPARTMENT
"Marine 1"
2006 Viking Welding 32' Boat
Twin 225 hp Mercury outboards
Fire Pump
The Somerset FD and PD share a "Law Enforcement" fire / rescue boat.
The Viking Welding boat was purchased in 2006. It is docked in the Marina
at 3828 Riverside Ave on the Taunton River in season and trailered
by the Fire Dept from HQ as needed off season.
Photos of the Somerset Marine 1 in the water at the Somerset Marina
in August 2016.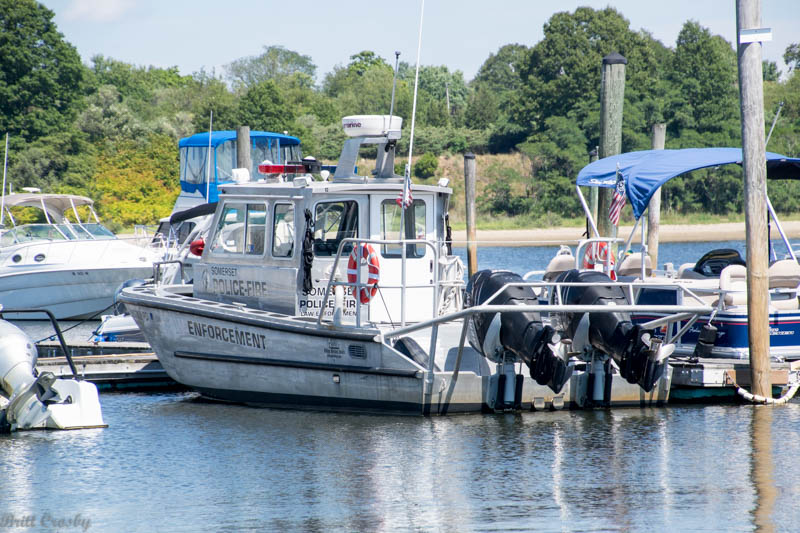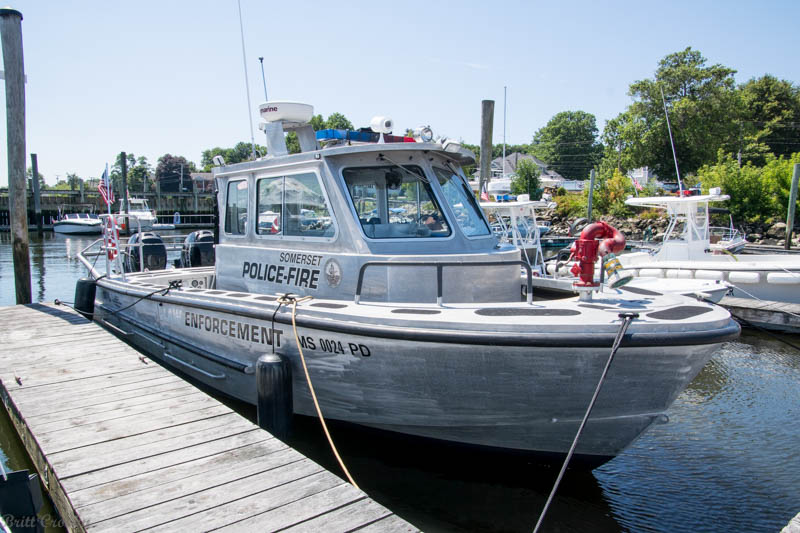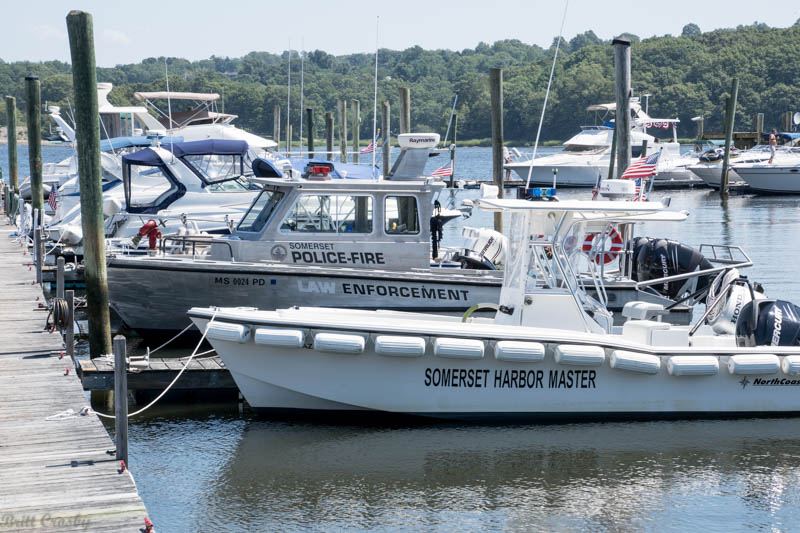 Somerset also operates this center console Boston Whaler.
<![if !vml]>
<![endif]>
FALL RIVER AREA
Fall River Somerset
NEW BEDFORD AREA
New Bedford Fairhaven Dartmouth
RETURN TO

FIREBOATS

FROM


Copyright
Britt Crosby
CapeCodFD.com