CapeCodFD.com
CAPE COD HOSPITAL
HIGH RISE TOWER DRILL
October 10, 2007
[Home] [Features]
<Prev Page 2 Next>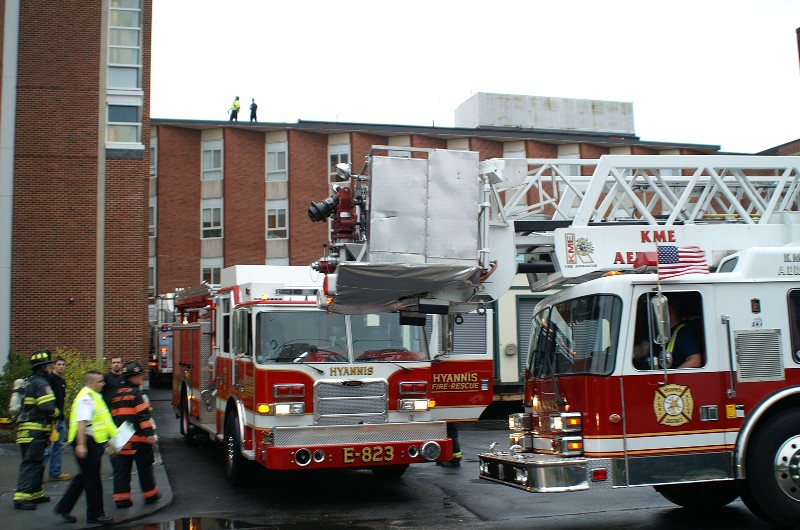 Apparatus and personnel arrived and set up for the drill.



Yarmouth Tower 41 positions close to the building for roof access.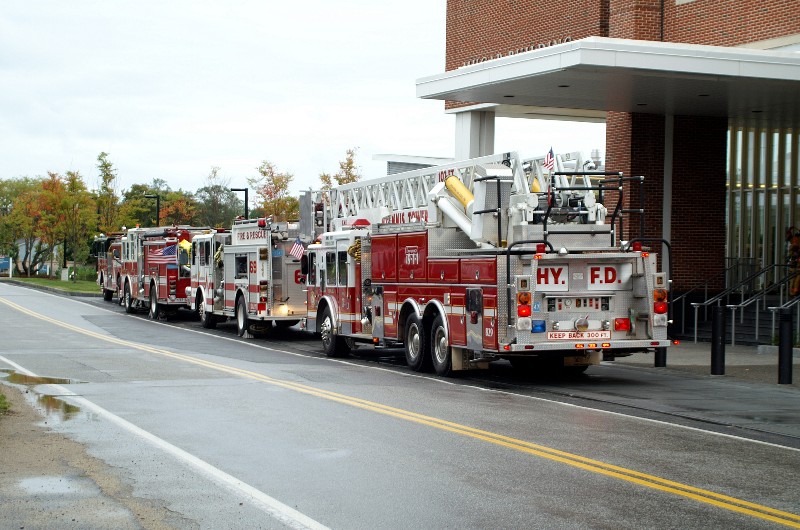 Apparatus at the Bayview Street hospital entrance.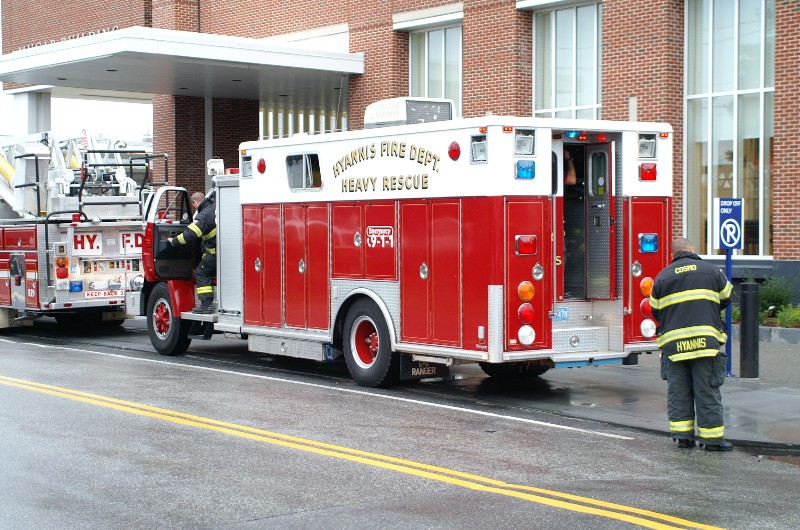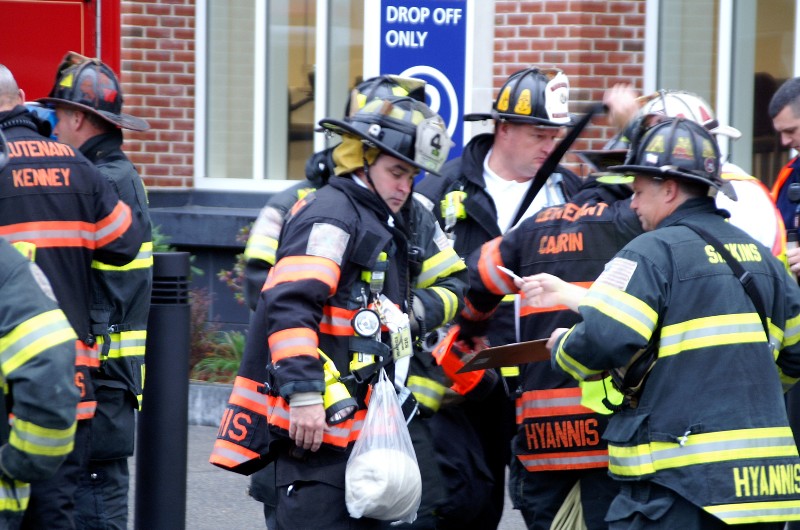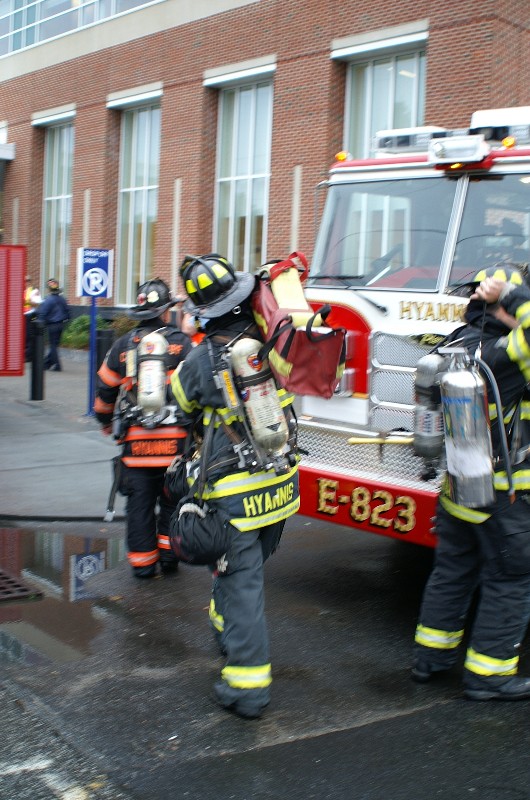 Firefighting in high rise buildings is different in many ways from 'ordinary' fires.
Operations inside the building often require more personnel and specialized
equipment, like high rise hose packs that work off the building's standpipe
connections rather than being connected to fire engines.

It is also necessary to bring extra air bottles, tools, search ropes, thermal imaging cameras, and other
equipment to the staging areas within the building.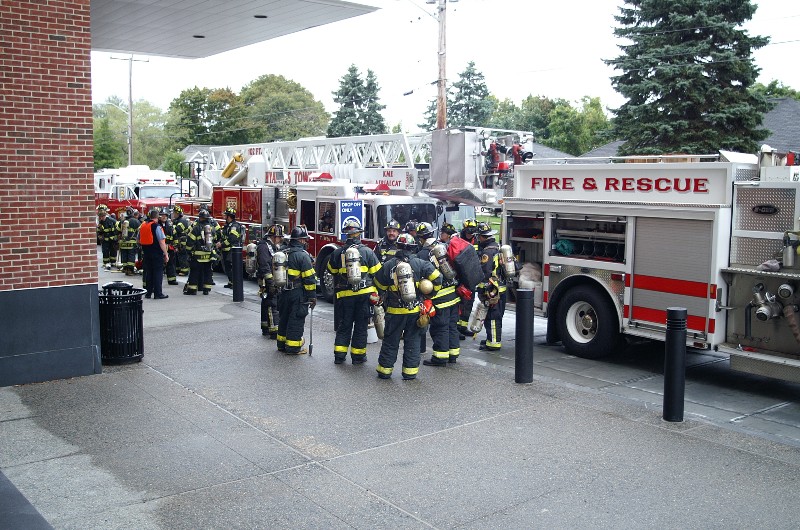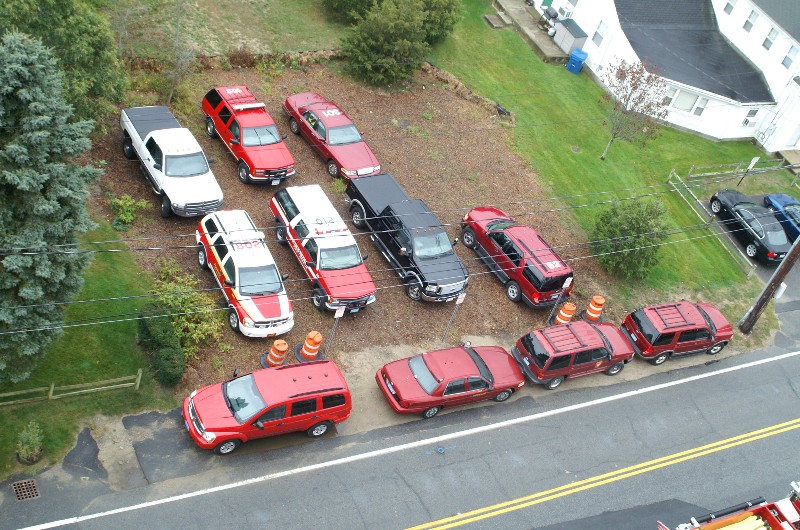 Many chief officers and deputy chiefs join in the drill.


Fire departments participating included Hyannis, Yarmouth, Barnstable, COMM, West Barnstable, Dennis, Harwich,
Brewster, Orleans, Chatham, Eastham, Mashpee, and Otis.