A Special Feature

CAPE COD BRUSH BREAKERS


| MAIN | HISTORY | FIRES | EARLY TRUCKS | DEPARTMENTS | YEARS |
~ Sandwich Fire Department ~
Page Updated August 21, 2020
~ EARLY TRUCKS ~
1938 FORD / BUFFALO BRUSH BREAKER B143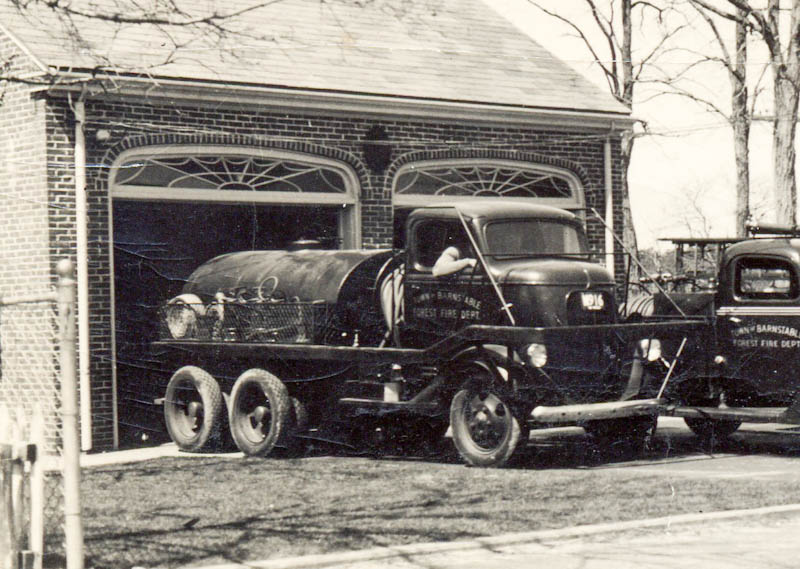 ON THIS PAGE
- Oldest Apparatus
- to
- Newest Apparatus
MAP

1938 SANDWICH BRUSH BREAKER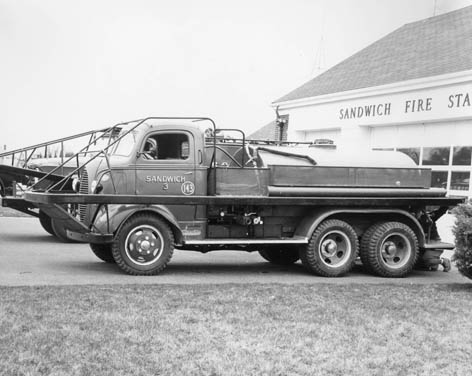 The first Sandwich brush breaker was this 1938 Ford cab over built by
Buffalo Fire Apparatus. It had an 85 hp V8 motor and carried 1000 gallons of water.
The Sandwich breaker had only rear wheel drive and was somewhat under powered
according to sources. It served Sandwich until 1965.

The 1938 Ford brush breaker was replaced in 1965 by a Dodge brush breaker.

The Sandwich 1938 Ford brush breaker is shown in front of the Sandwich Volunteer
Fire Station (behind the Daniel Webster Inn) in 1954. Another Sandwich brush truck
is shown to the right of the breaker.
~ Sandwich Fire Department ~
~ EARLY TRUCKS ~
1938 FORD / BUFFALO BRUSH BREAKER B143
Special Feature
Cape Cod Brush Breakers

CapeCodFD.com
2020