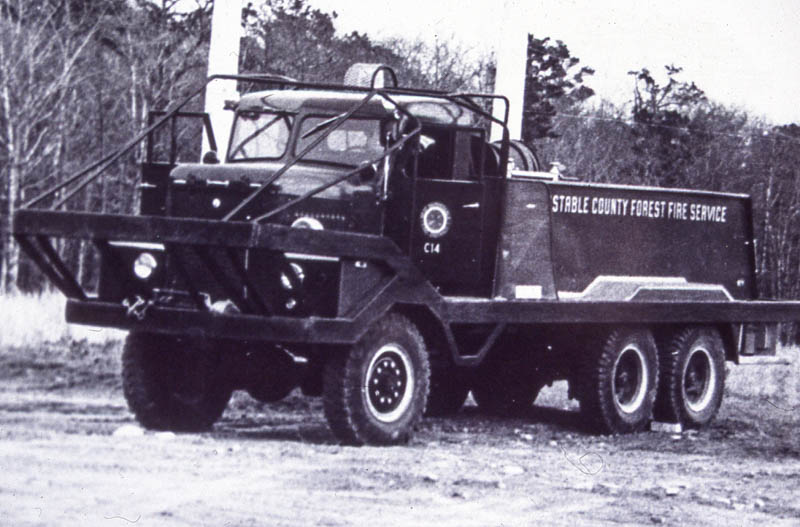 Barnstable County Forest Fire Service replaced the 1942 Ford brush breaker No.2 in 1958. This breaker was the first of the "all Maxim" brush breakers operated by the County. It utilized a "Special Chassis" modified S Model, with a 10 wheel, all wheel drive custom chassis. It had a 250 gpm pump and 800 gallon tank. The new truck was delivered in April 1958.

The new No.2, also known as C-14 was assigned to the West Barnstable Fire Department. It served from the Route 6A fire station for about 24 years, from 1958 to 1982. It parked inside until about 1973 when the first ambulance was bought. It was then parked outside, drained of its water, over the winter.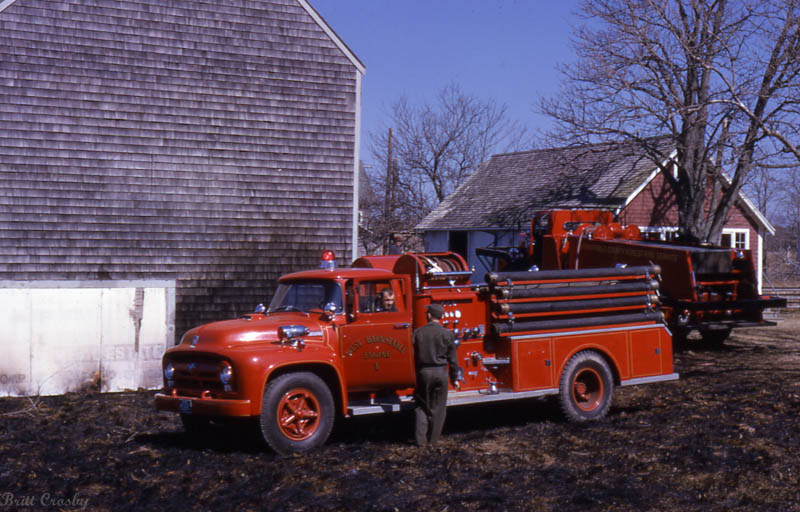 The 1958 brush breaker operated along with West Barnstable's 1956 Ford/Bean pumper Engine 292 at a brush fire that threatened these buildigs.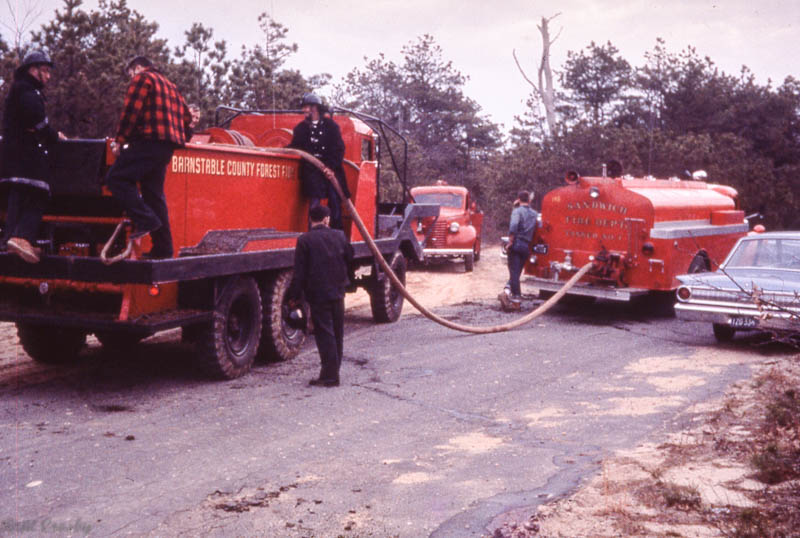 West Barnstable members refill the tank on C-14 with a hose fed by the 1944 Diamond T Sandwich Tanker 1 at a 1959 fire on Great Neck Road in Mashpee.

In May 1978, a large quick moving forest fire near Orchard Road in the Town of Mashpee required mutual aid. As the siren on top of the West Barnstable fire station sounded, members manned C-14 and the "Super Tanker 296" and responded to the fire.
The 1958 Maxim breaker c-14 would be replaced in 1982, when the Barnstable County Forest Fire Service built its last County brush breaker. The County agency dissolved in 1982 and the last breaker was turned over to the West Barnstable Fire Department as Breaker 295.
The "Super Tanker" was a 5000 gallon tanker put in service in 1973 as Tanker 296. It had a late 1950s International tractor and the trailer had a 1000 rear mount pump. The two vehicles were often on the same assignment for large brush fires on the Cape.