A Special Feature

CAPE COD BRUSH BREAKERS


| MAIN | HISTORY | FIRES | EARLY TRUCKS | DEPARTMENTS | YEARS |
~ Barnstable County Forest Fire Department ~
Page Updated August 21, 2020
~ EARLY TRUCKS ~
1951 FORD / ROBINSON BRUSH BREAKER NO.4 C-12

ON THIS PAGE
- Oldest Apparatus
- to
- Newest Apparatus
ABOUT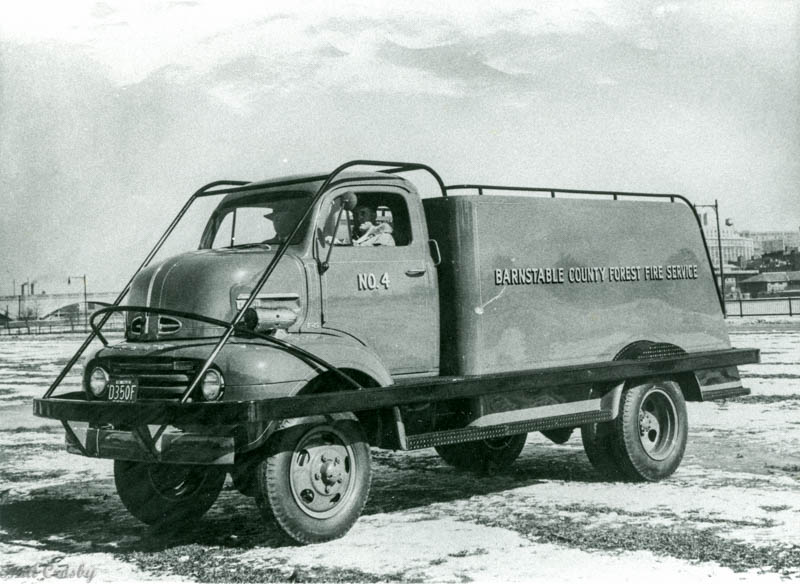 Barnstable County Forest Fire Service No.4 was built in 1951. It was built on a 1951 Ford 6 wheel all wheel drive chassis. Also built by Robinson Boiler of Cambridge, the truck featured a higher sided body that provided some additional protection for personnel riding within the body around the 800 gallon water tank and 150 gpm pump.
County No.4, also known as C-12, was assigned to the Dennis Fire Department. Harold Cobb photos.
The 1951 Barnstable County brush breaker No.4 (left) is shown with Dennis Fire Department apparatus including the 1937 Ford Engine 1 on the right.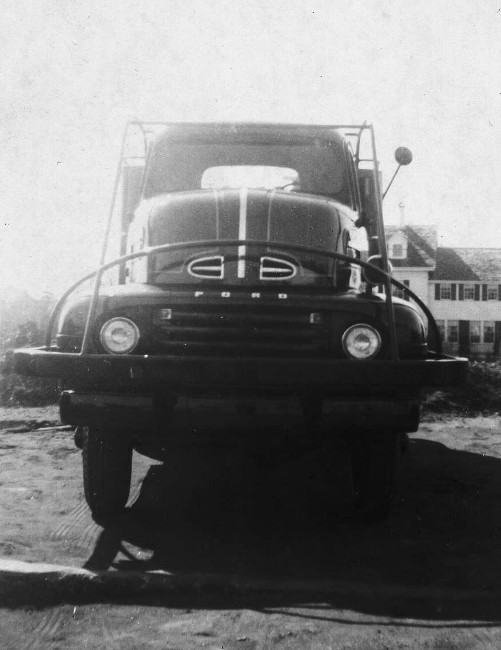 The 1951 Ford brush breaker would serve until it was replaced by the next generation brush breaker in 1963.
BOTTOM
~ Barnstable County Forest Fire Department ~
~ EARLY TRUCKS ~
1951 FORD / ROBINSON BRUSH BREAKER NO.4 C-12
Special Feature
Cape Cod Brush Breakers

CapeCodFD.com
2020