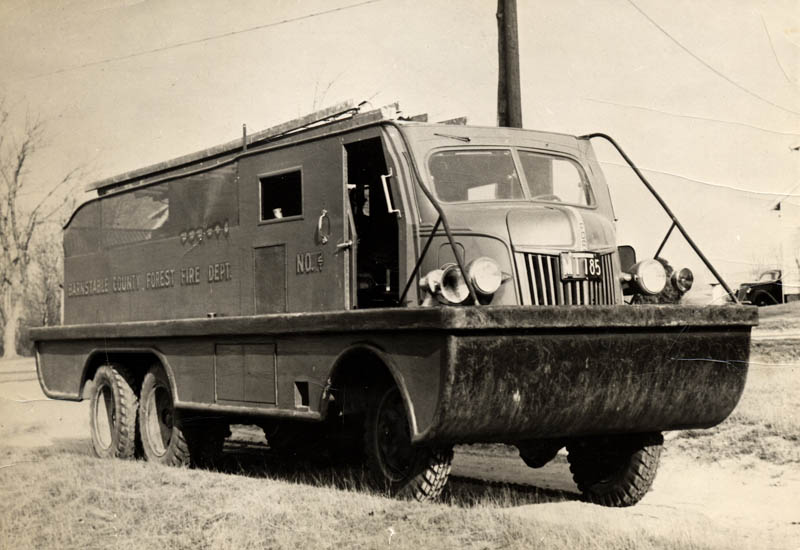 The Barnstable County Forest Fire Department built its second brush breaker in 1942. No.2 was built on a 1942 Ford COE chassis. It too was built by Robinson Boiler in Cambridge, Mass. It had a 125 gpm pump and 1000 gallon tank. The 1942 Ford looked very similar to the 1939, but sported a different looking radiator grill from the 1939 oval of No.1. The rounded front end, like that of No.1, protected the truck and enabled it to push over trees while fighting forest fires.
The 1942 Barnstable County Brush Breaker No.2 was initially housed in the Cotuit Fire Station. It remained in Cotuit until about 1949 when the new West Barnstable Fire Department was established. At that time, No.2 was relocated to West Barnstable where it remained until replaced in 1958 by the new County No.2 C14.
No.2 was featured in a documentary film about the large 15,000 acre forest fire that struck Bourne an Sandwich on Cape Cod in 1946. Several images of No.2 responding from and returning to the Cotuit station come from that film.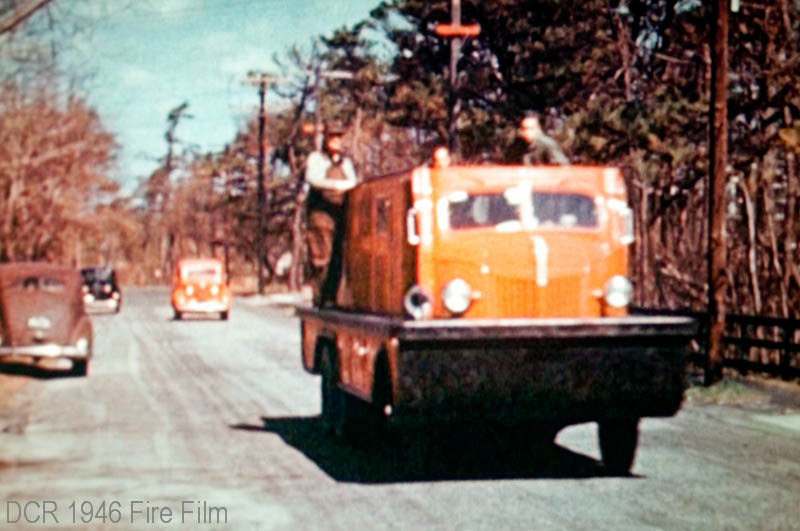 When the 1942 Ford County No.2 was replaced by a 1958 Maxim in West Barnstable, it became available for a reassignment. The Mashpee Fire Department took on the old truck, renaming it Mashpee No.3, with a radio ID of "250."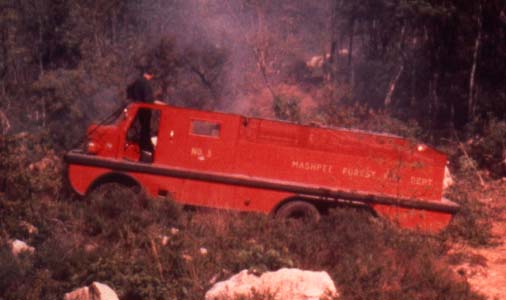 The 1942 Ford former County No.2 went on to serve in Mashpee from 1958 until about 1977. It was their first brush breaker. Mashpee made some modification to the original design and the breaker continued to serve in Mashpee, as well as being part of mutual aid responses across Cape Cod and Plymouth County.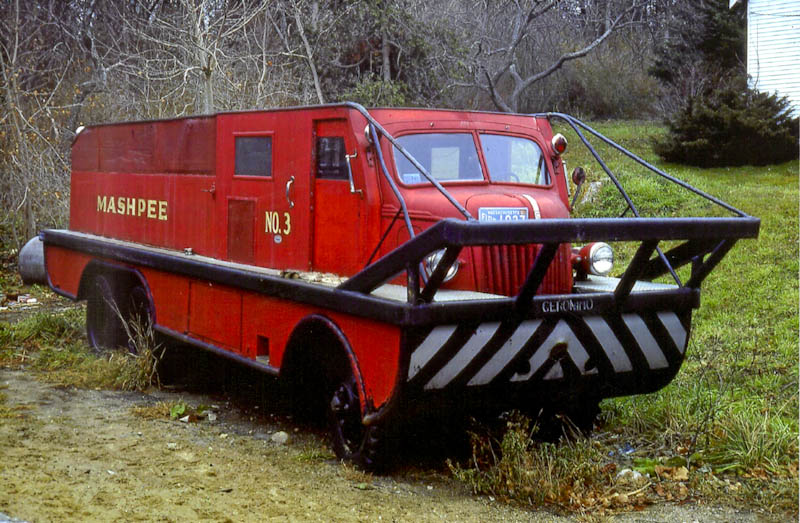 The 1942 Ford served about 19 years in Mashpee from 1958 to 1977. Mashpee increased the push power of the original vehicle by adding additional push bar above the original rounded front end. The truck was often referred to as "Geronimo" which is painted on the front center of the truck.