CapeCodFD.com
CAPE COD BRUSH BREAKERS
FIRE DEPARTMENT
Brush & Forest Fire Apparatus History
BARNSTABLE COUNTY

~ HARWICH ~
FIRE DEPARTMENT
Page Updated January 17, 2022
Department Photo












PAGE CONTENTS

01

M
MAP
<PREV TOP NEXT>
Map Image
Info
A
<PREV TOP NEXT>
NEW UNIT
Photo
Info
B
<PREV TOP NEXT>
More Unit - Info
Photo
Info
A
<PREV TOP NEXT>
NEW UNIT
Photo
Info
B
<PREV TOP NEXT>
More Unit - Info
Photo
Info



CapeCodFD.com
A Special Feature

CAPE COD BRUSH BREAKERS


| MAIN | HISTORY | FIRES | EARLY TRUCKS | DEPARTMENTS | YEARS |
FIRE DEPARTMENT
~ Harwich Fire Department ~
Page Updated August 21, 2020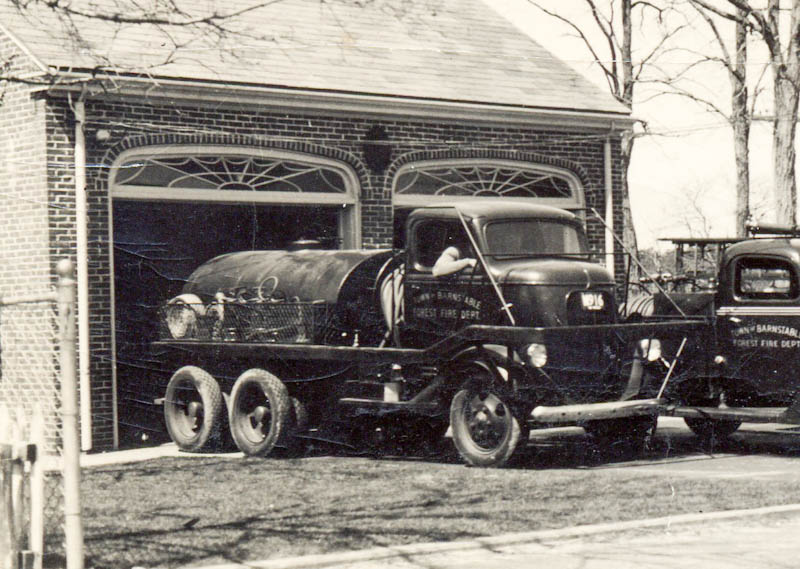 ON THIS PAGE
- Oldest Apparatus
- to
- Newest Apparatus
MAP


Harwich Engine 2 was a 1957 International all wheel drive vehicle used primarily for
brush and grass fires.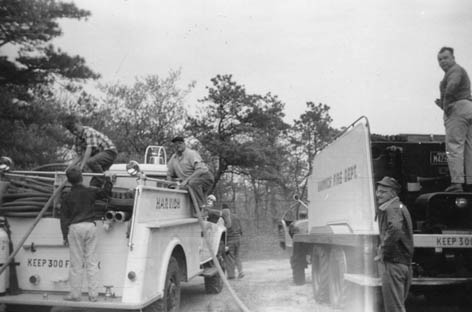 Harwich brush units operating at a brush fire.

Harwich Fire Department operated this large brush breaker built on a 1950 Ford chassis
by Robinson. It carried 1500 gallons of water.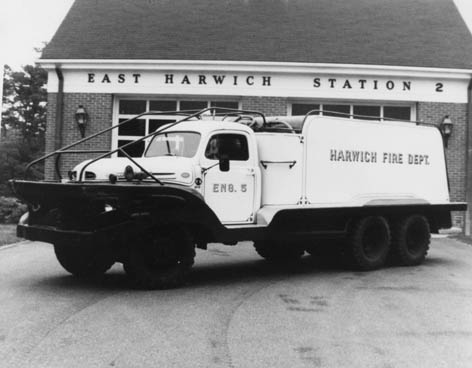 Harwich Engine 5, 1950 brush breaker in front of the East Harwich Fire Station
that opened in 1976.

The Harwich Brush Breaker, designated Engine 5, was dubbed
the "White Elephant" It retired in the 1970's.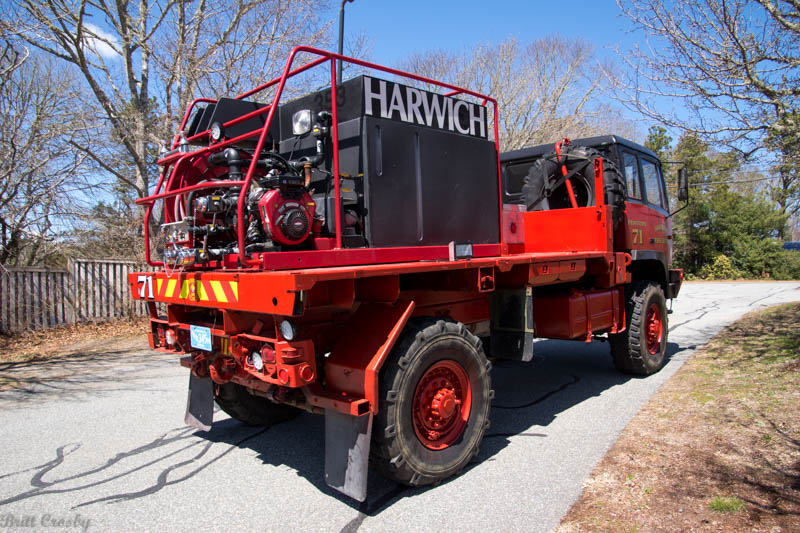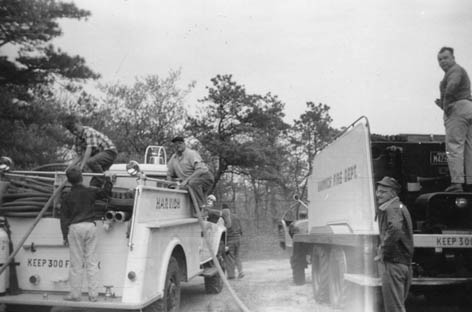 FIRE DEPARTMENT
~ Harwich Fire Department ~
Special Feature
Cape Cod Brush Breakers

CapeCodFD.com
2020