A Special Feature

CAPE COD BRUSH BREAKERS


"A pictorial history of the unique forest firefighting apparatus"
First Edition January 2001 - Re-launched September 2020 - Page Updated August 21, 2020

| MAIN | HISTORY | FIRES | EARLY TRUCKS | DEPARTMENTS | YEARS |
Prev ~ Early Trucks ~ Next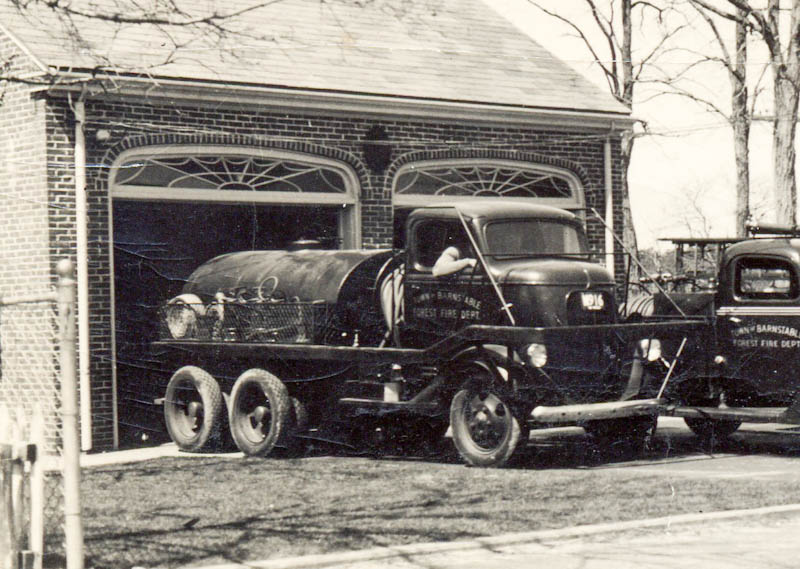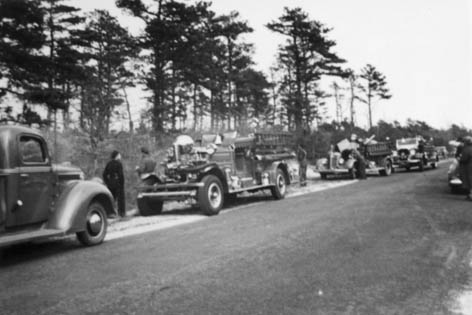 Before brush breakers, pumpers and patrol trucks would make a stand along
a road or field to try to stop oncoming fires. Here, Hyannis's 1927 Ahrens
Fox and 1930 GMC wait, along with the 1938 Town patrol truck.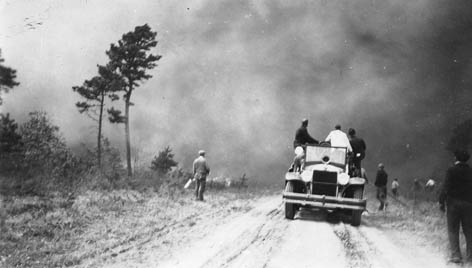 Fire crosses Great Western Road in Dennis c.1930s.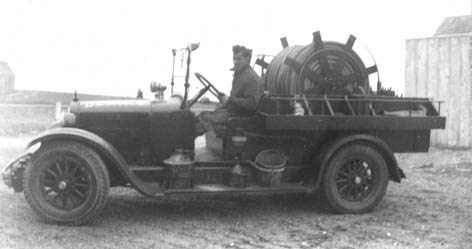 Early fire apparatus was equipped to battle brush and forest fires.
This Dennis fire truck has a large reel of forestry hose.
This fire truck served Yarmouth.

Town of Barnstable 1938 Ford Fire Patrol Truck.
The patrol truck was usually first to respond to brush and grass fires.
This had a 185 gallon water tank and 300' of 3/4" hose.
It is reported to have been one of the first apparatus with a two way radio.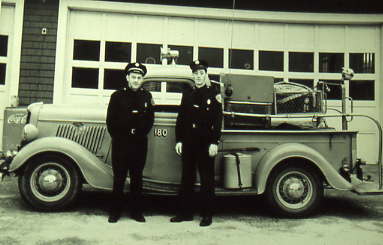 Forest Fire Patrol truck Orleans Fire Dept.

1930 patrol truck in Bourne

Supporting any brush fire operation would require a tanker. Falmouth operated this
1935 Ford 800 gallon tanker as Tank 35. It served until 1965.
Some departments built engines that could also serve as tankers and be able to
battle grass and brush fires. Maxim built this large pumper for Falmouth in 1938.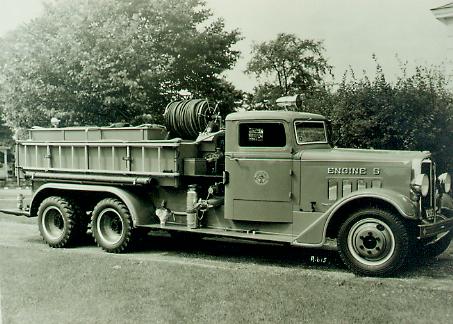 Falmouth Engine 5 had a 500 gpm pump and 1000 gallon tank.
It was assigned to East Falmouth from 1938 to 1963
Falmouth Engine 5 was mostly water tank. Upon retirement from Falmouth it served
another 7 years as Mashpee's Engine 5.
Prev ~ Early Trucks ~ Next
Special Feature
Cape Cod Brush Breakers

CapeCodFD.com
2020