CapeCodFD.com
BRUSH FIRE
WEST BARNSTABLE
OAK STREET
Saturday April 15, 2017 Approx 14:45 hrs
WEST BARNSTABLE
A permit fire in a back yard off of Oak Street in West Barnstable got away and quickly
spread to nearby woods. The WBFD responded and crews attempted to get control of
the fire, but winds pushed the fire into thickly wooded rough terrain. Mutual aid was
called bringing brush apparatus, tankers, and crews from across the Cape. The fire
took a couple hours to get under control as in consumed about 4 acres of woodlands.
West Barnstable's brush breaker has been out of service for several years now
so the first brush breaker to reach the scene came from Sandwich. Additional brush
breakers came from Bourne, the State DCR, Joint Base Cape Cod, Cotuit, and Mashpee.
Other forestry apparatus came from COMM and Yarmouth, while tankers came from
Sandwich, Mashpee, and Eastham. Engine companies from Hyannis and Barnstable
also operated on scene.
Crews dragged hoses into the woods and had to deal with thick briars, downed trees,
rocks, and steep valleys. Dry conditions and winds bring heightened concerns as
the spring fire season gets under way on Cape Cod.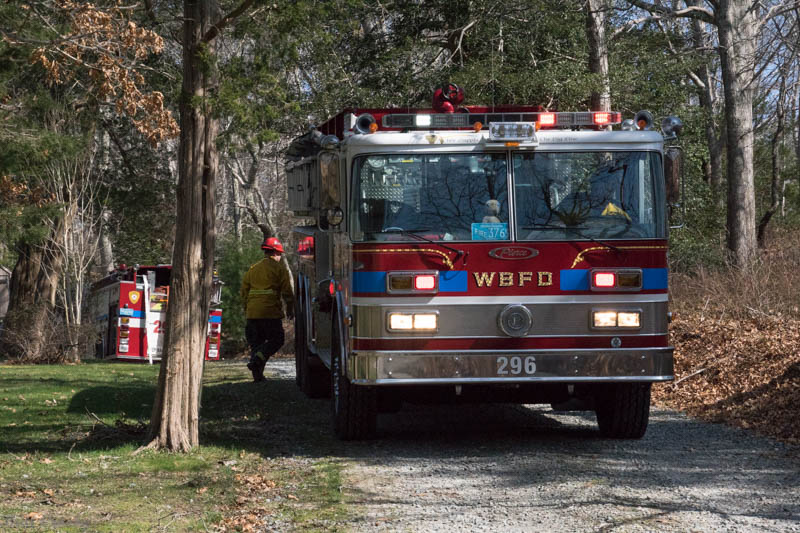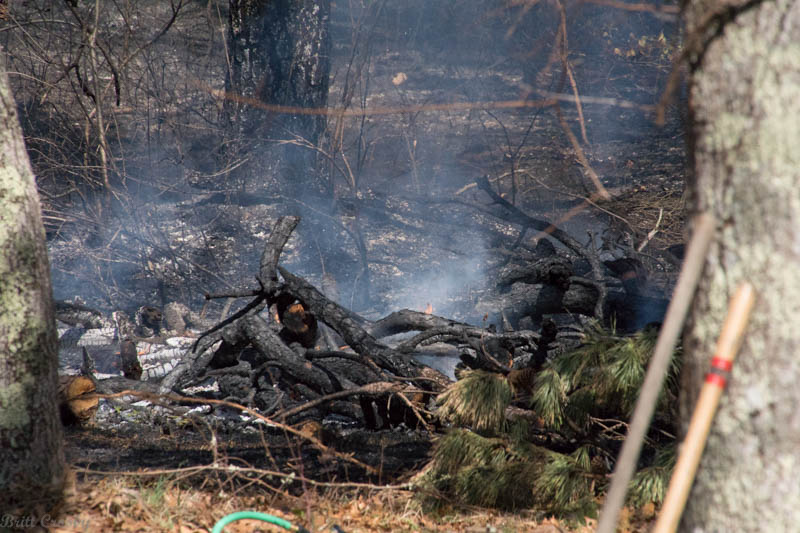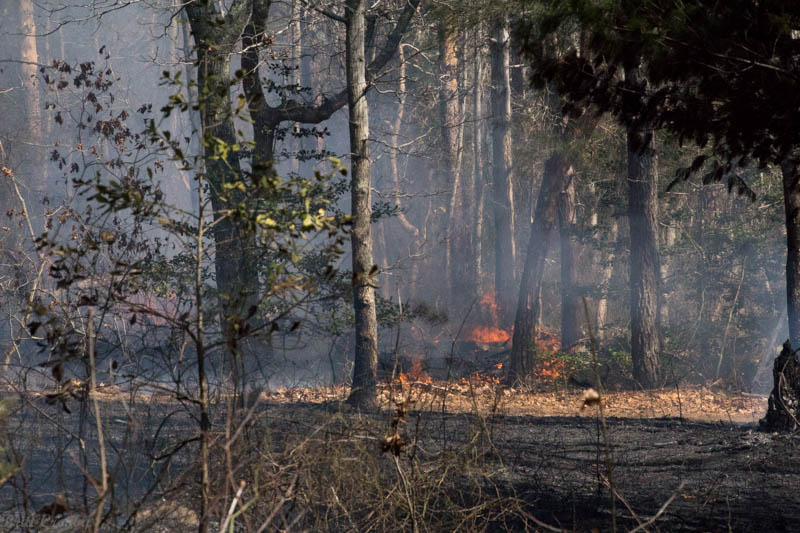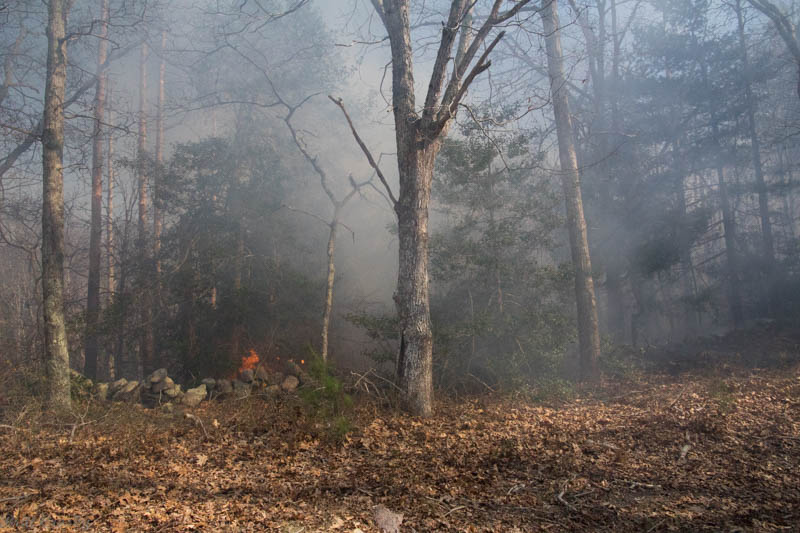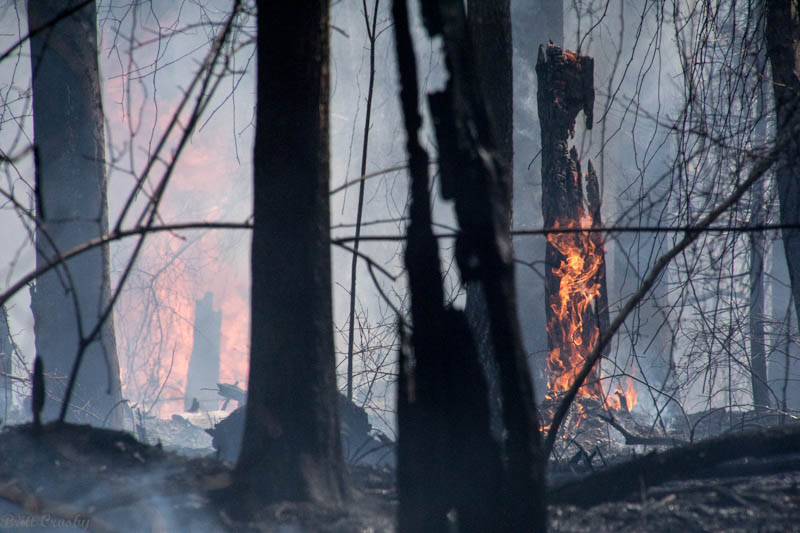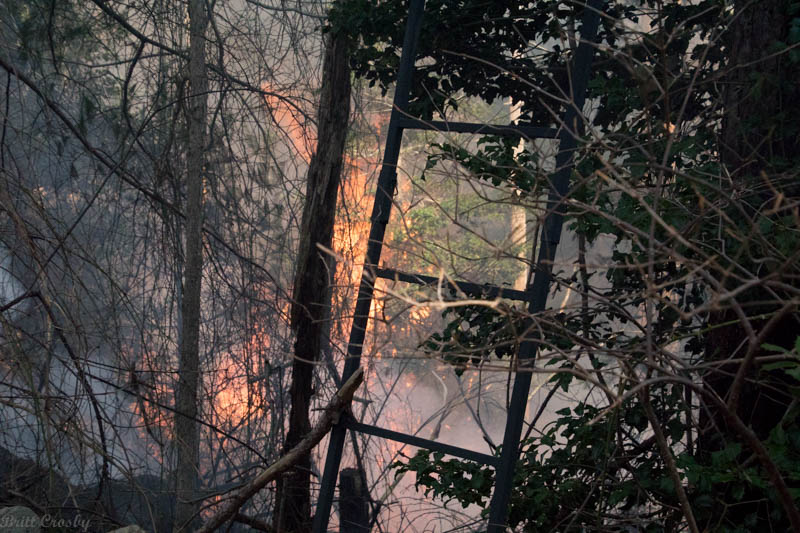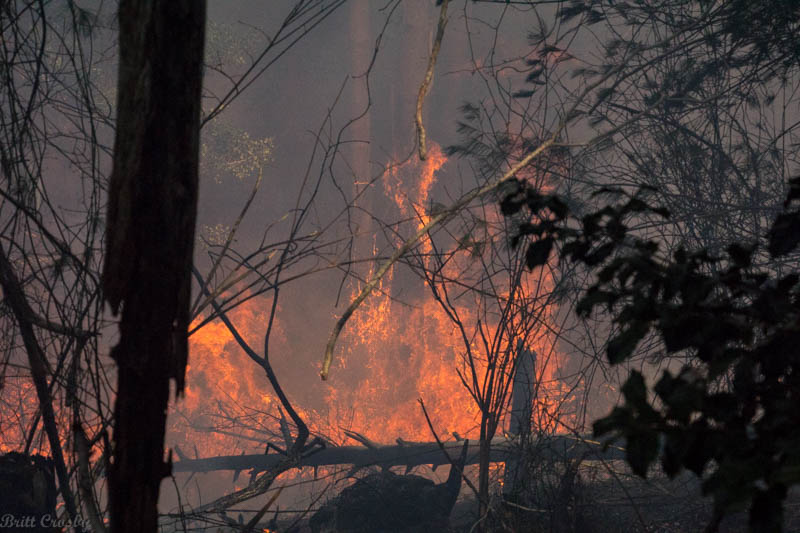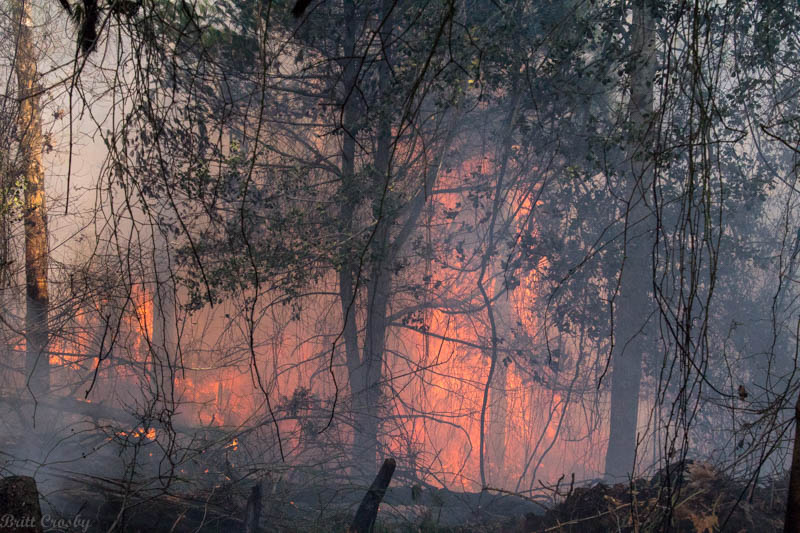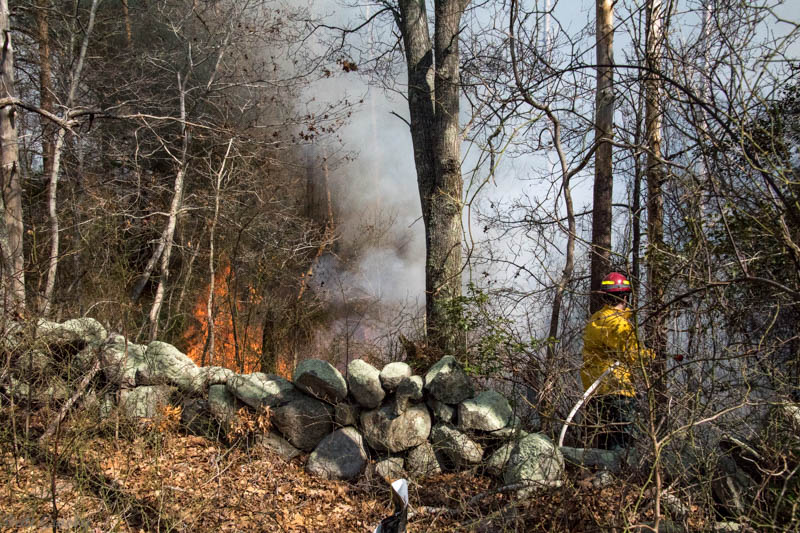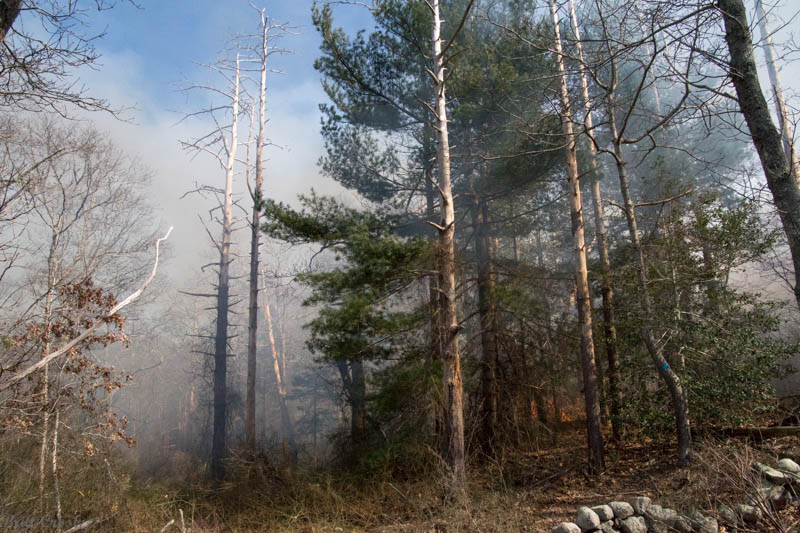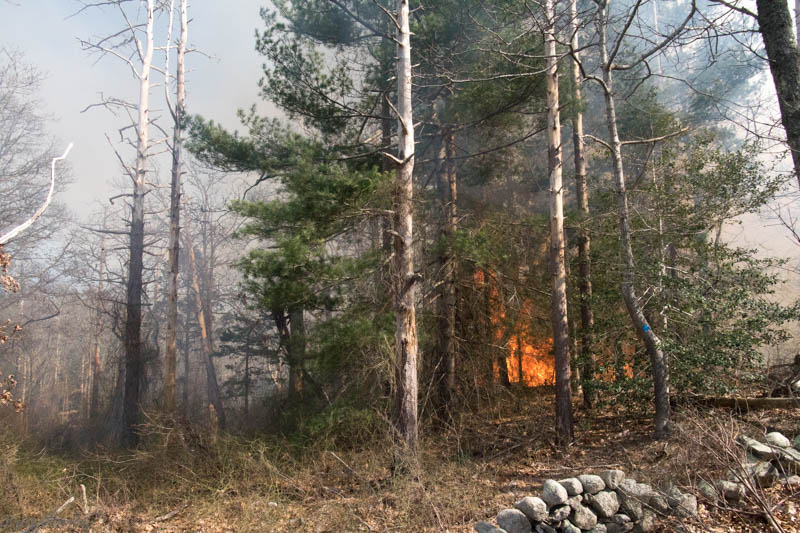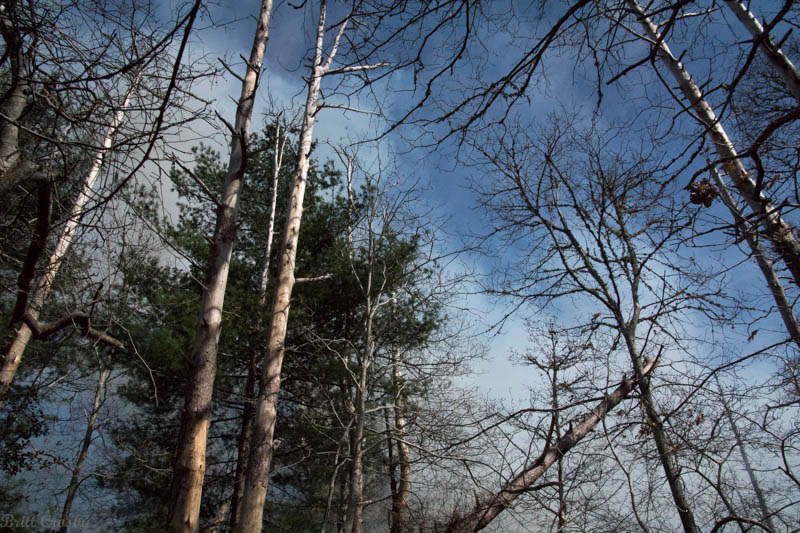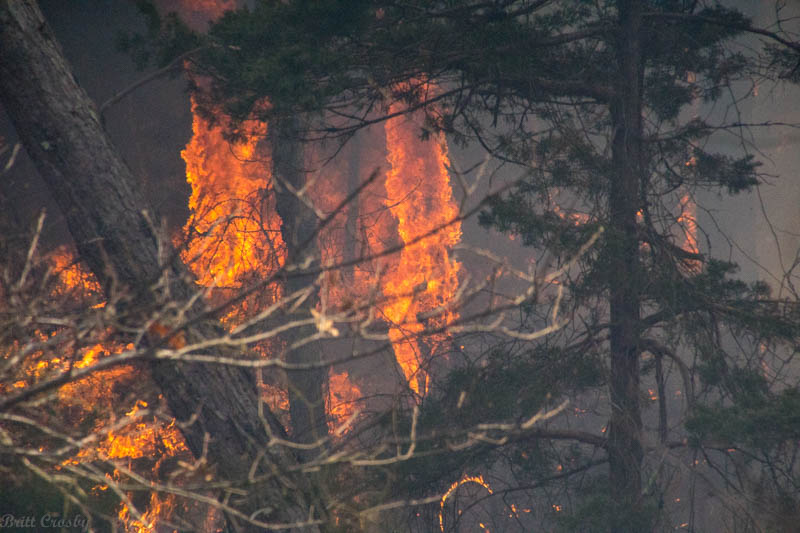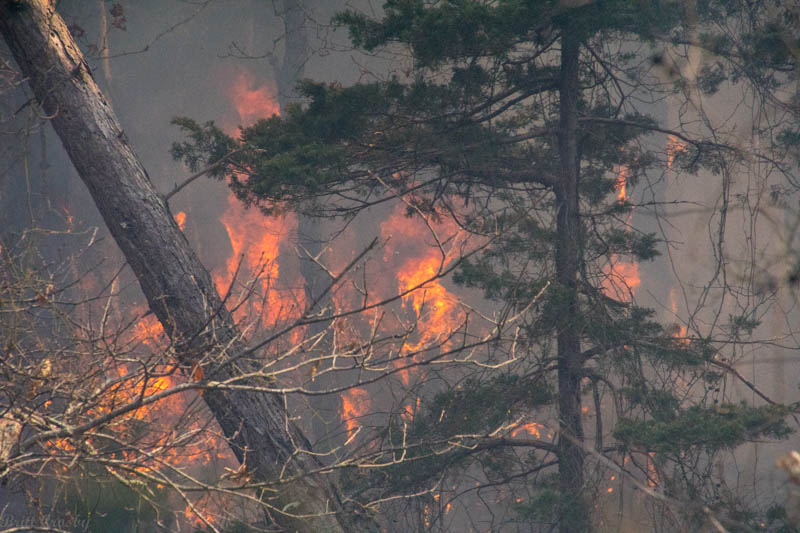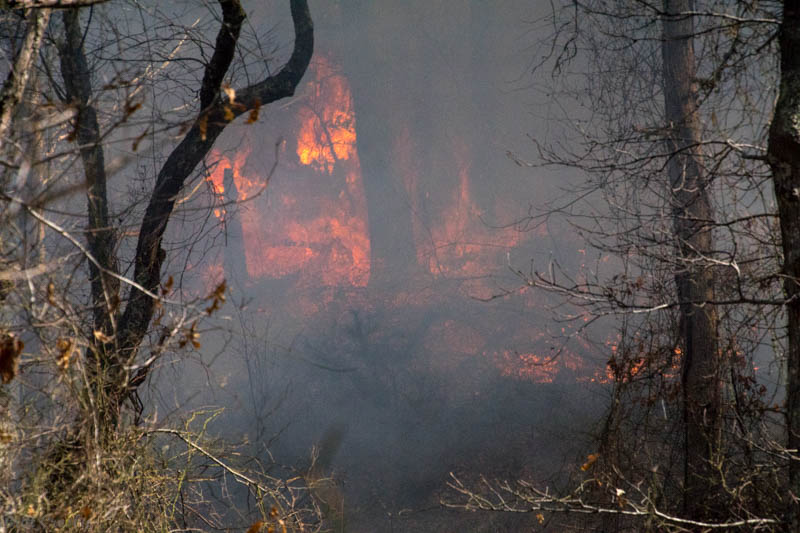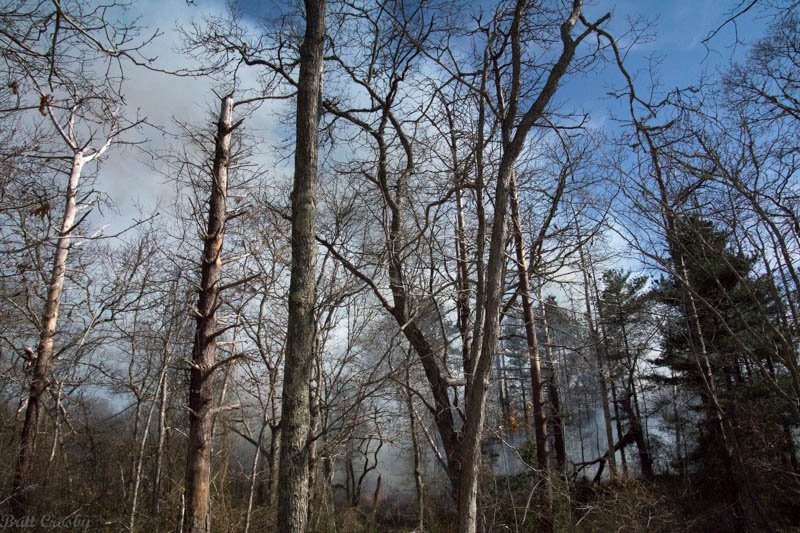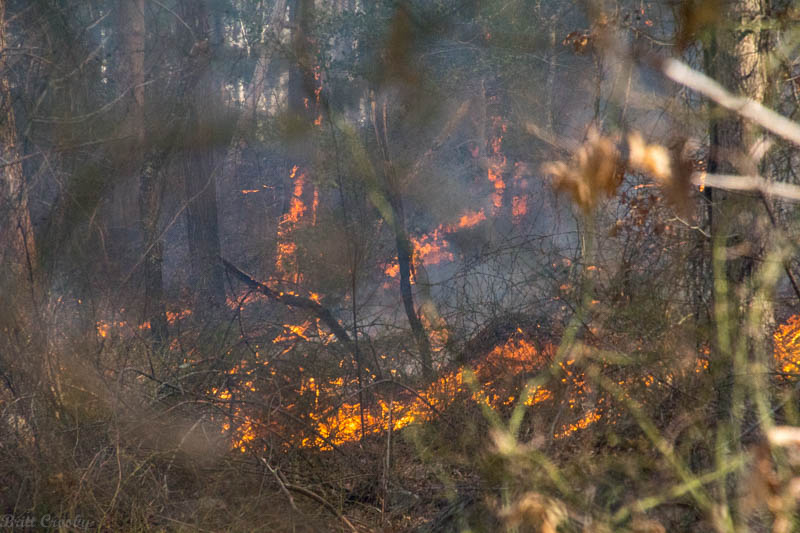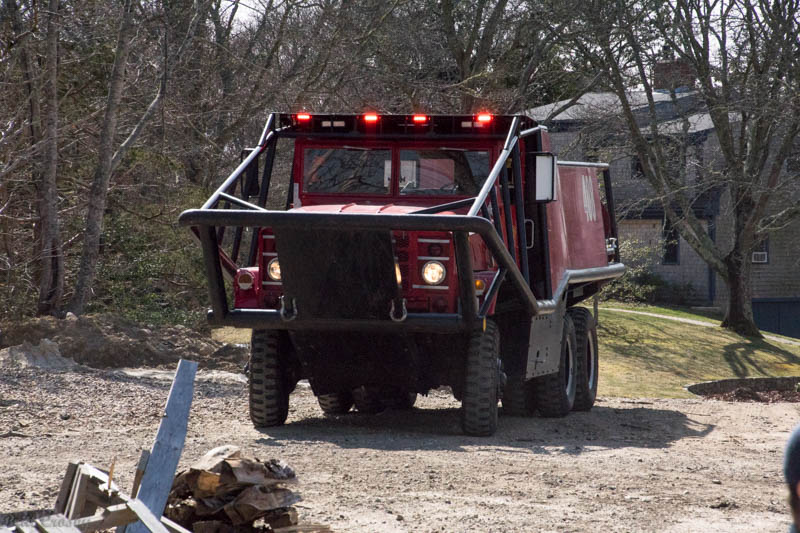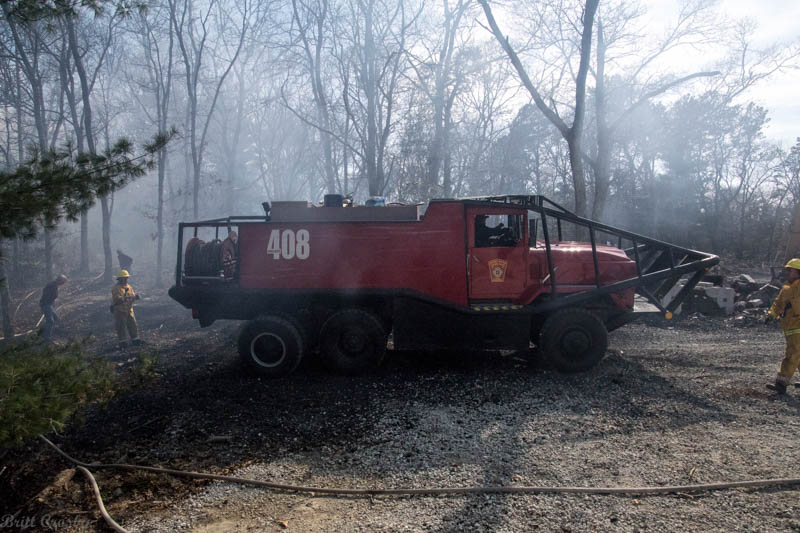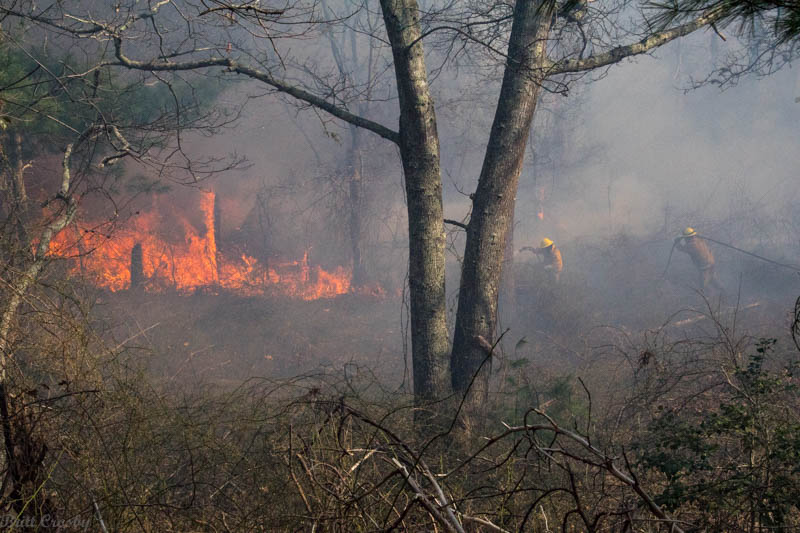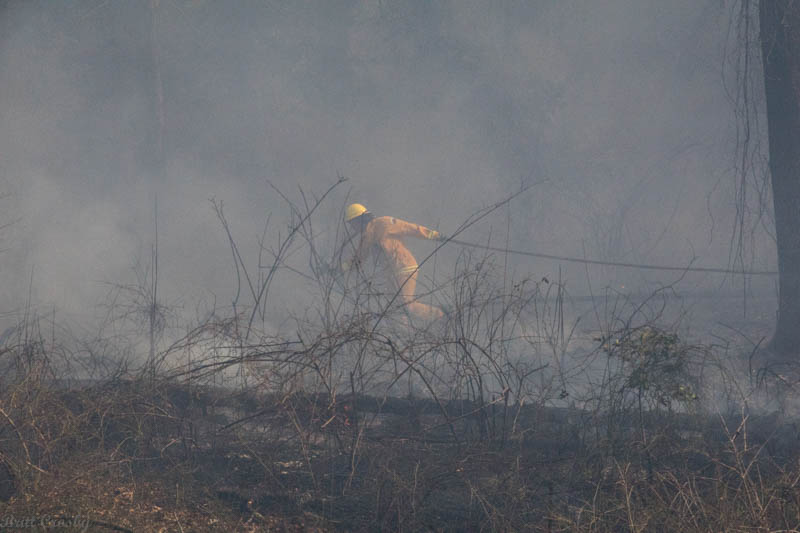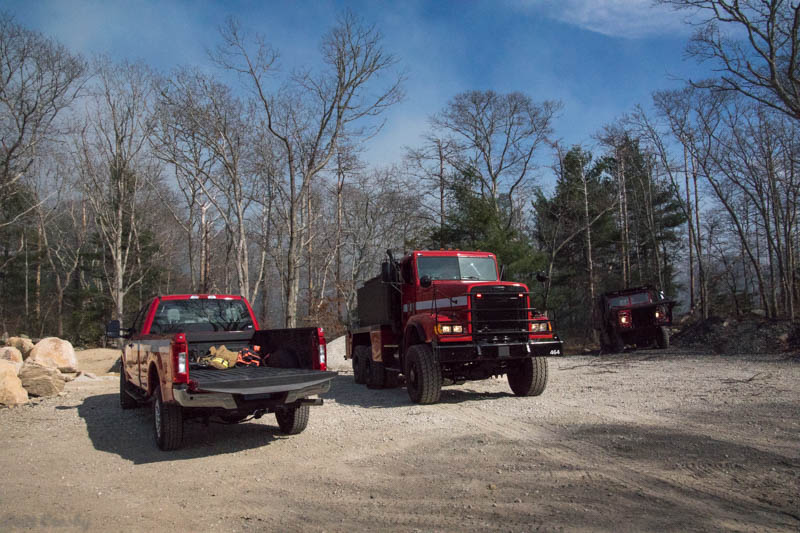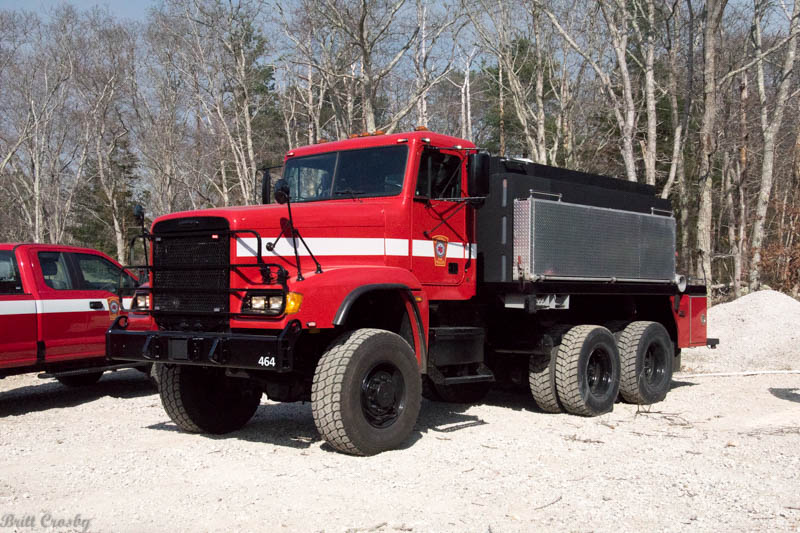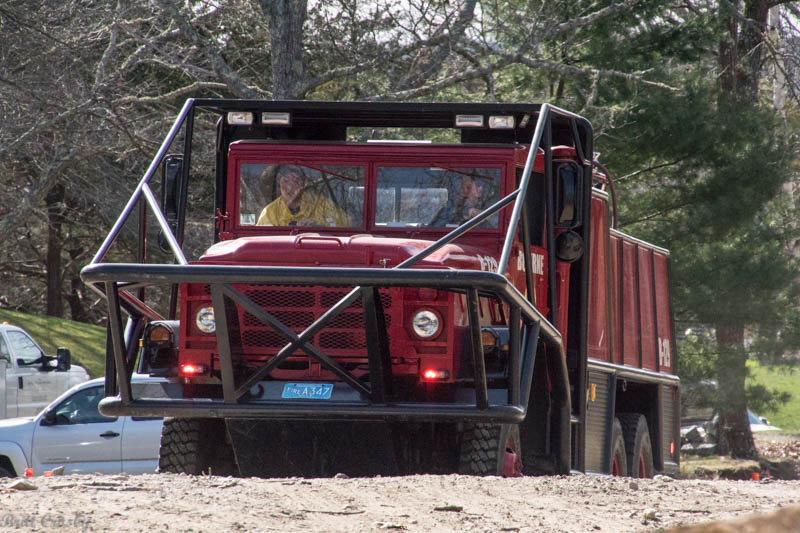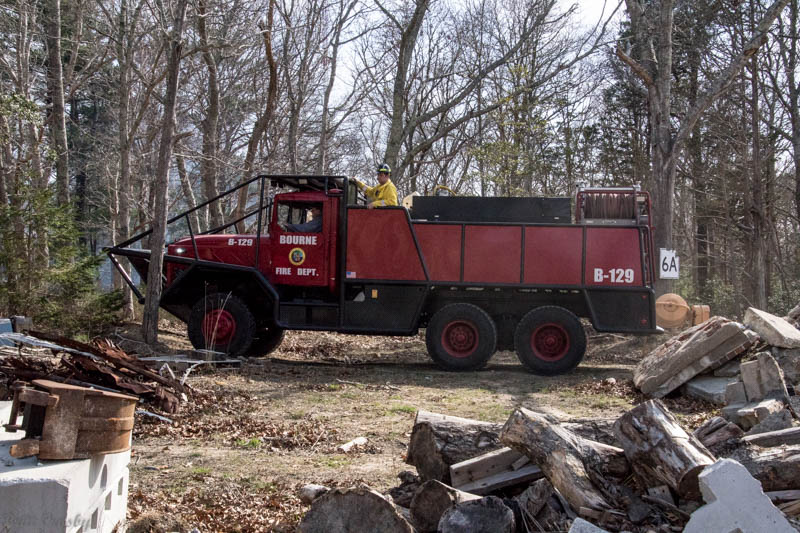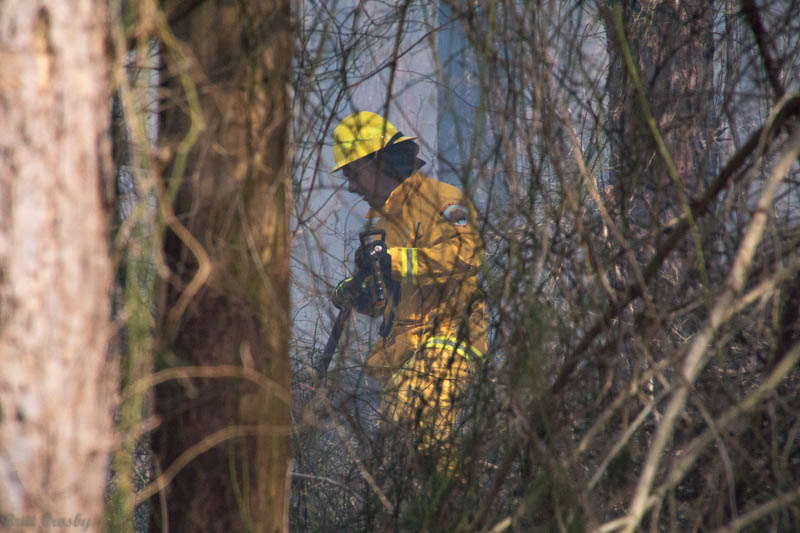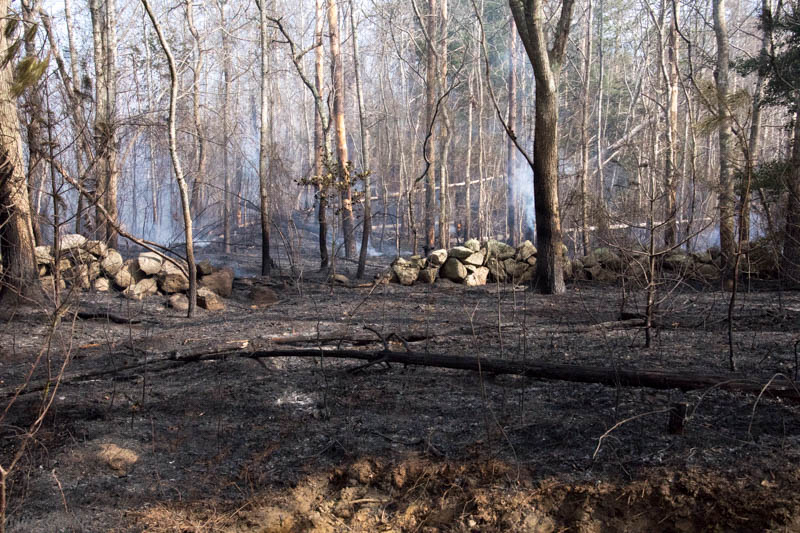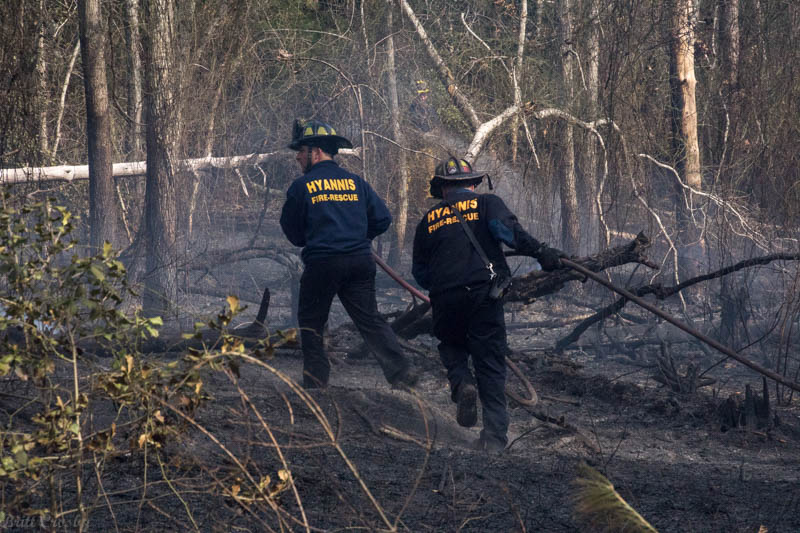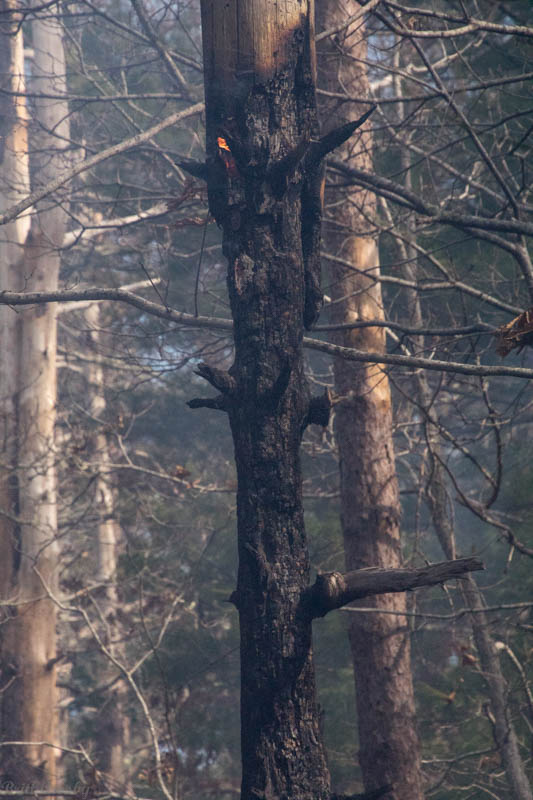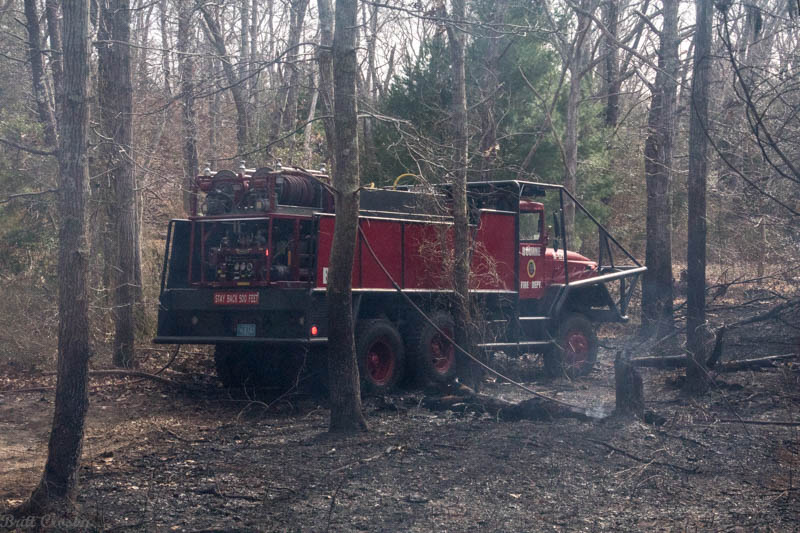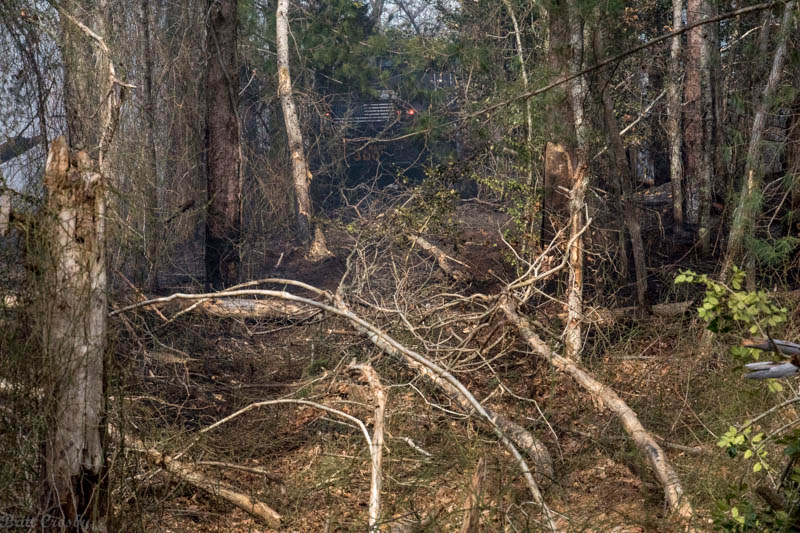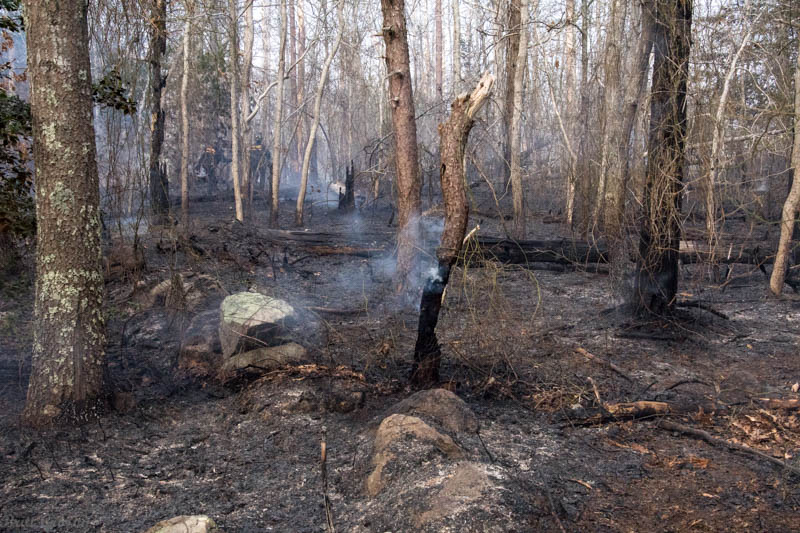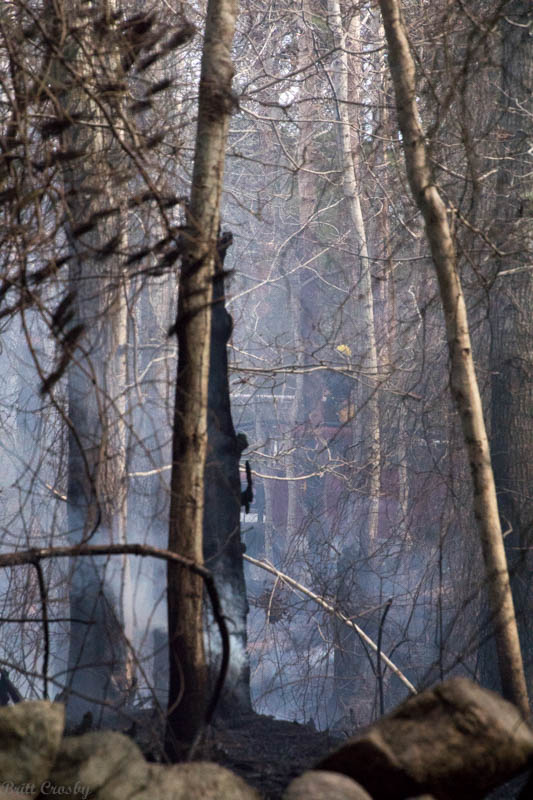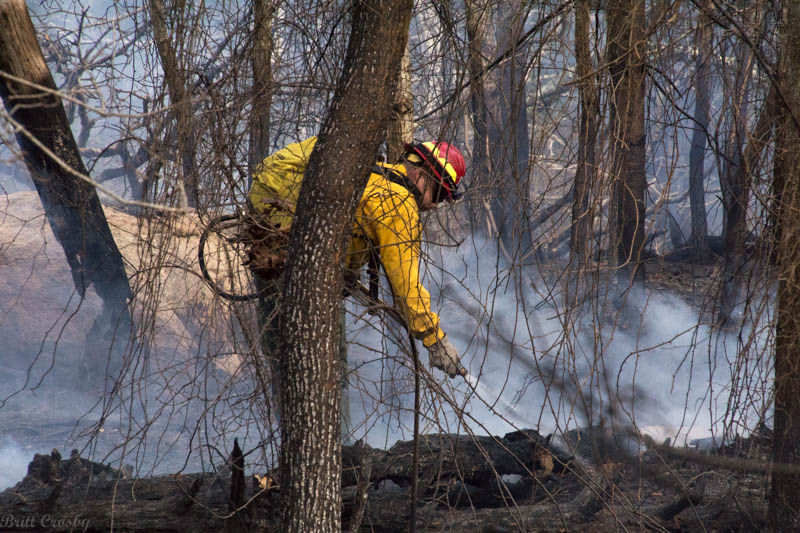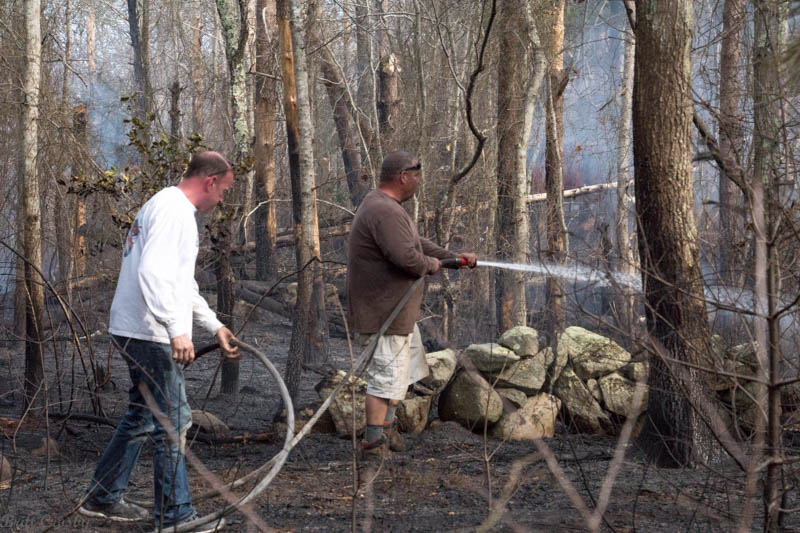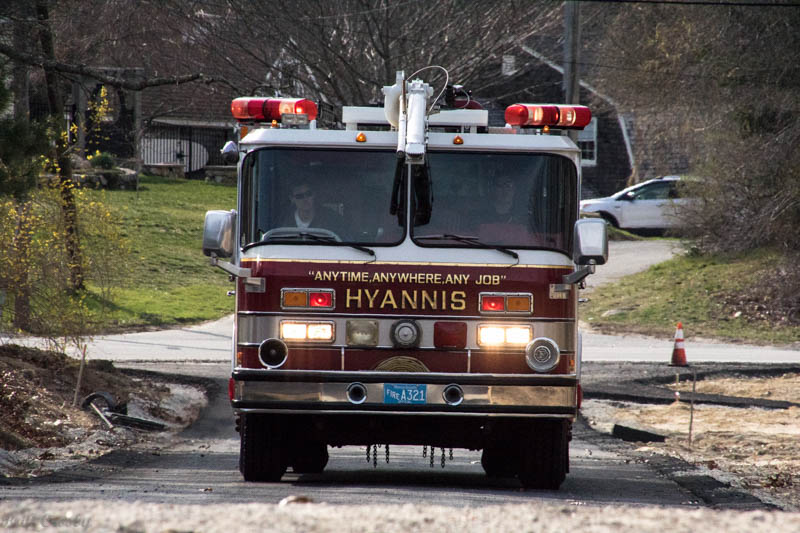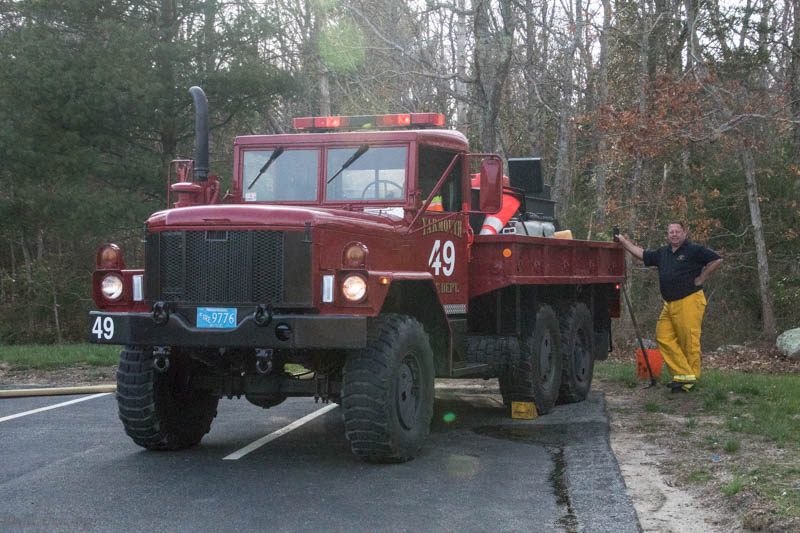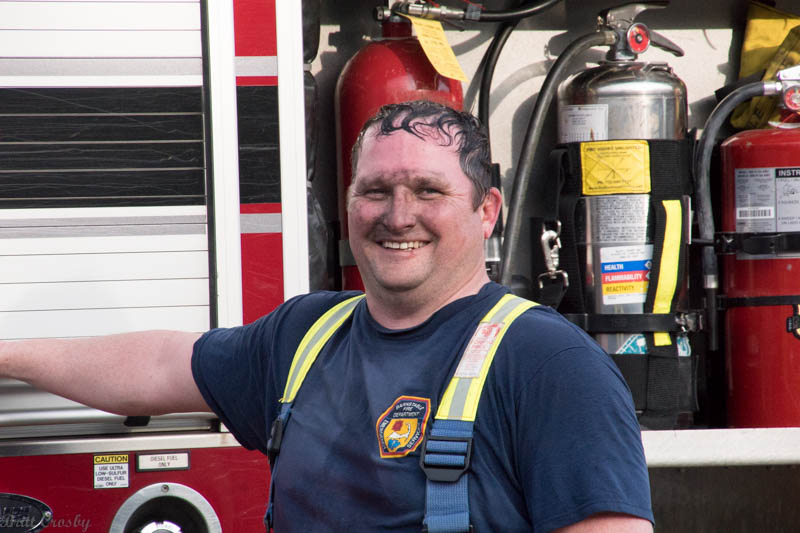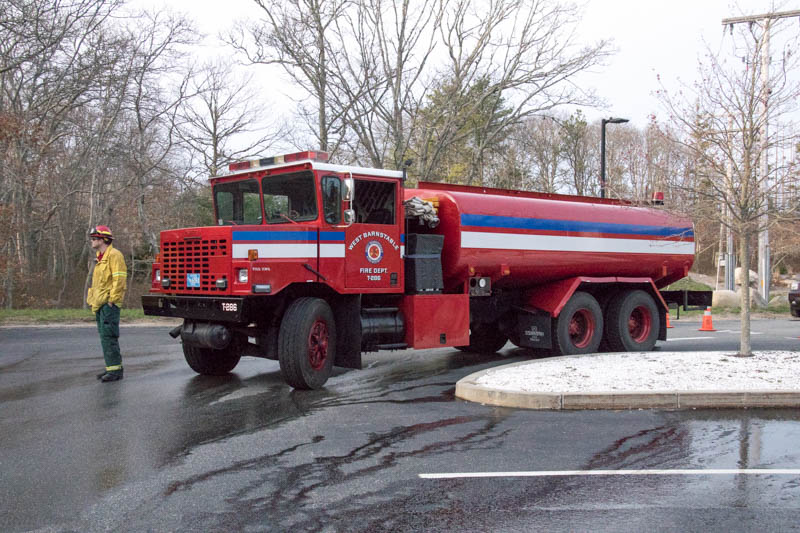 CapeCodFD.com
2017