CapeCodFD.com
SANDWICH
NEW FIREBOAT
Sandwich Fire Department
Took delivery of a brand new 37'8" Moose Boats Fire Rescue Boat in June 2013.
The boat, built in California, was purchased with a Homeland Security grant.
It was shipped across the country by truck and launched in Marion, making its
first trip up through the Cape Cod Canal to the Sandwich Basin where it will
be docked along side the USCG boats also in the basin.
The fire boat is equipped with 2 deckguns capable of approx 2500 gpm.
It has foam capability and specialized electronics to assist in search and rescue.
It has a catamaran style hull.
SEA TRIALS IN CALIFORNIA
Photos courtesy of Sandwich FD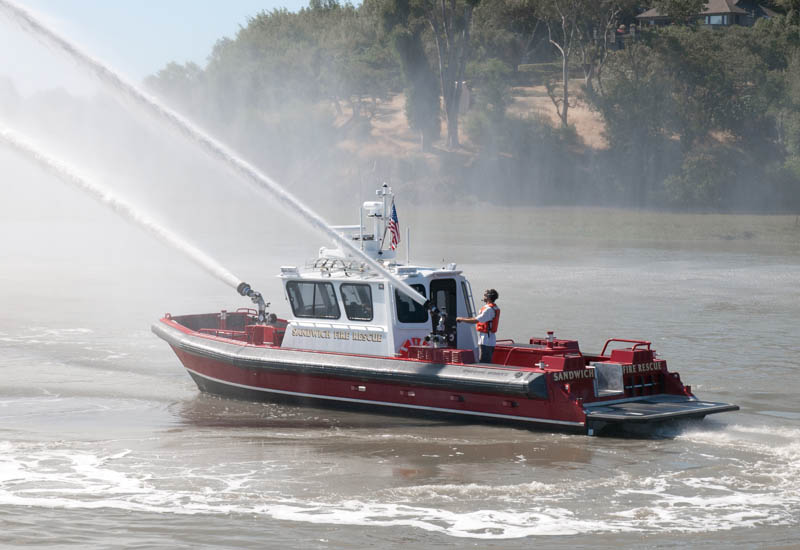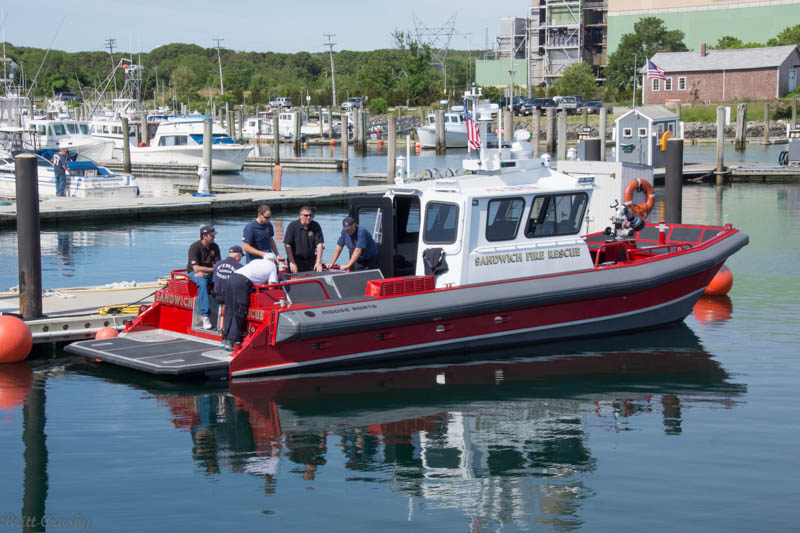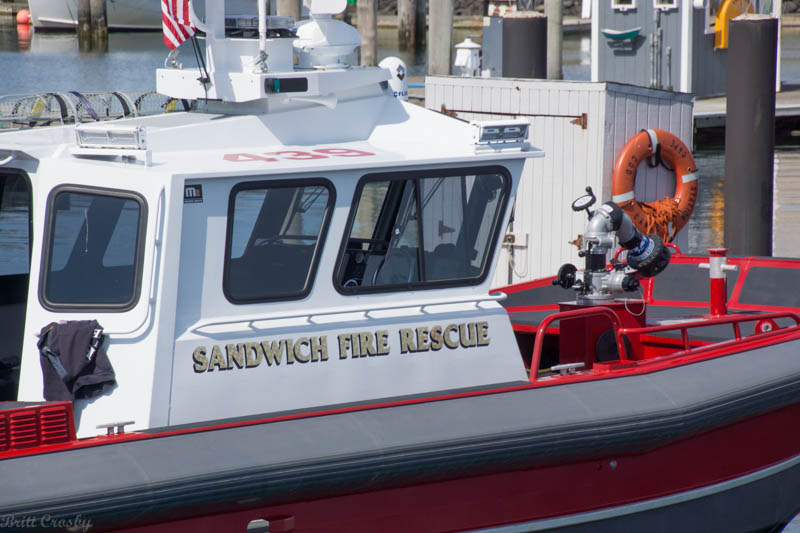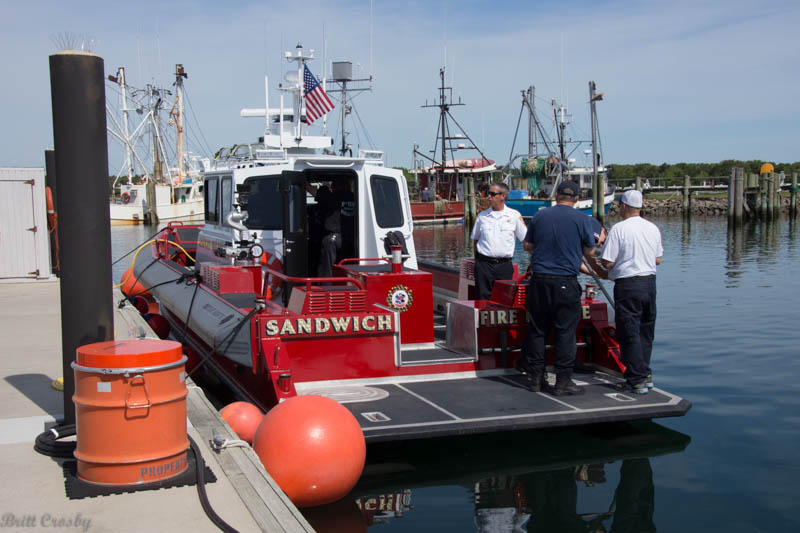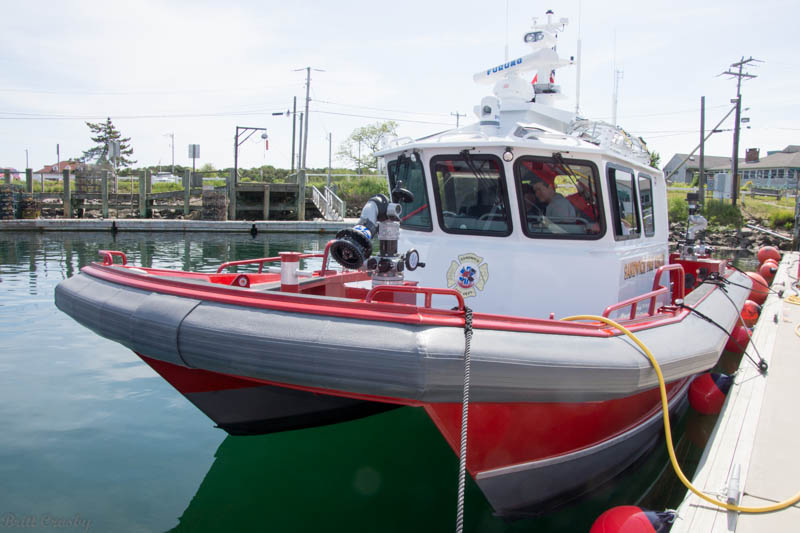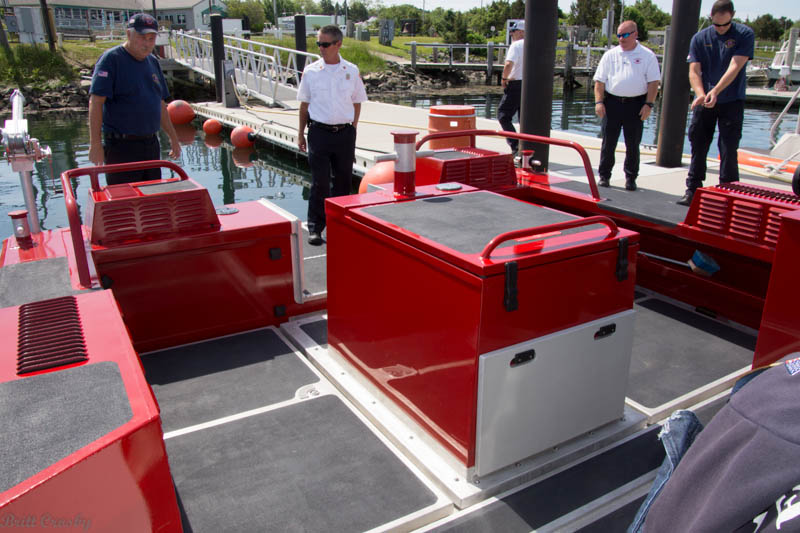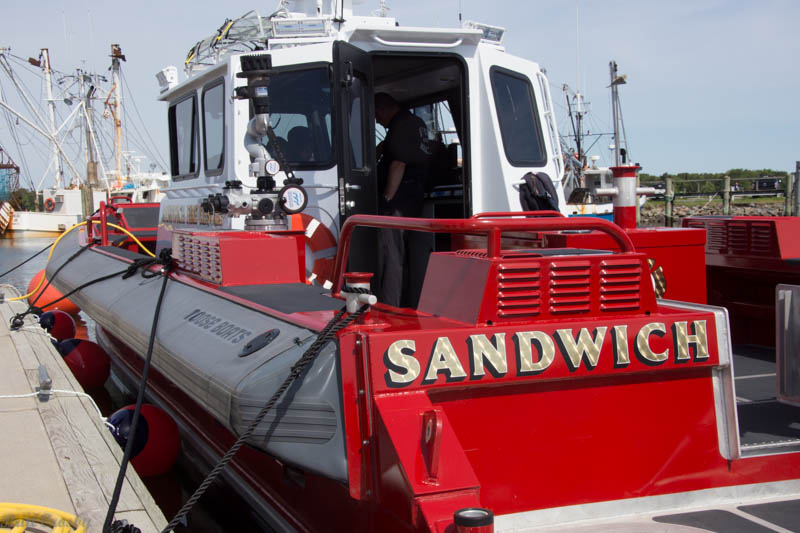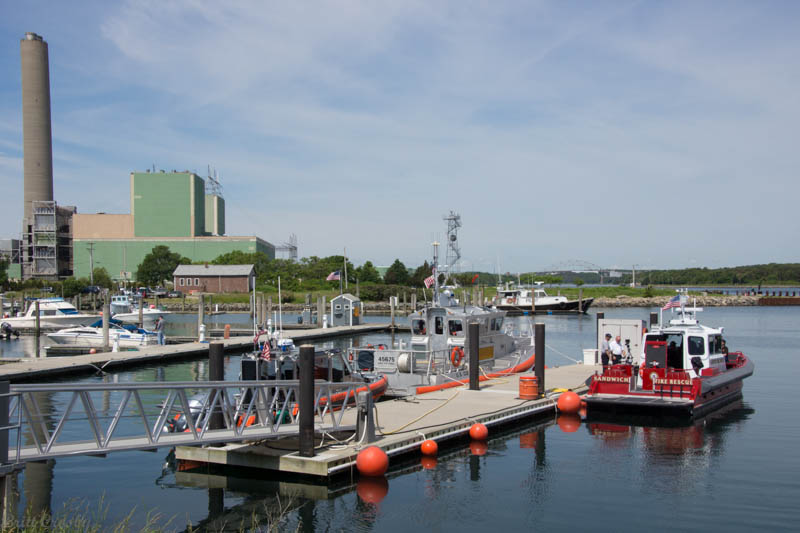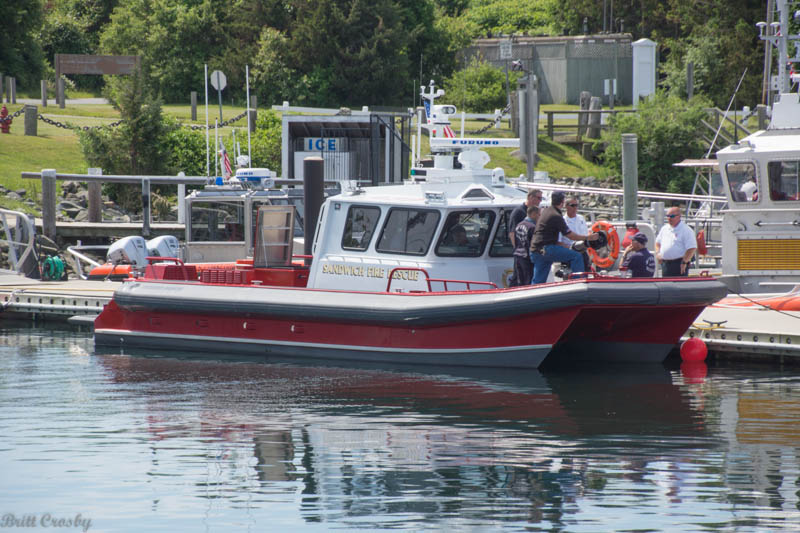 CapeCodFD.com
2013