CapeCodFD.com
SANDWICH HOUSE FIRE
27 Race Lane, South Sandwich
Wednesday February 26, 2014 1330 hrs
A passerby reported smoke coming from a home on Race Lane in Sandwich
on Wednesday February 26, 2014. Sandwich crews were tied up on other calls
initially so a line response was requested from the Cotuit FD. The short handed
response and early reports of smoke showing led to a working fire assignment.
Once crews arrived and made entry, it was discovered that the considerable
smoke condition was coming from a large pan left unattended on the kitchen stove.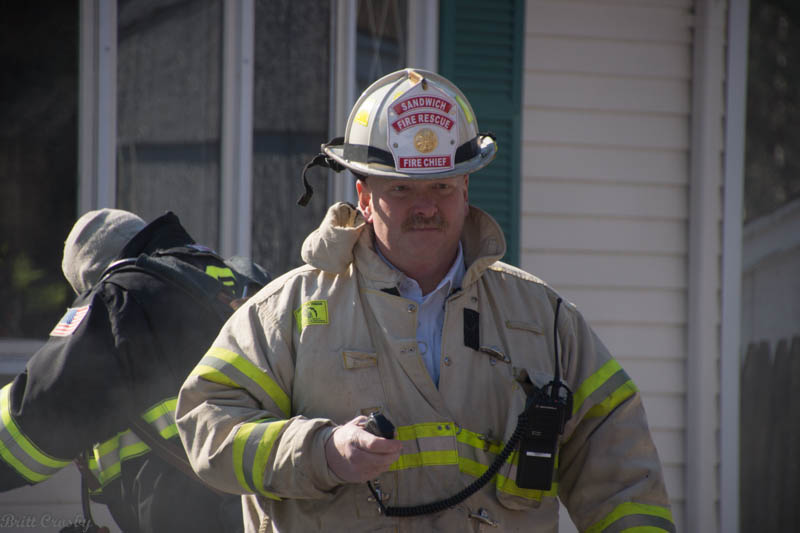 CapeCodFD.com
2014