CapeCodFD.com
SANDWICH
WORKING FIRE
TIMBER WAY, SOUTH SANDWICH
Dec 13, 2018 Approx 0930
SANDWICH FIRE
Sandwich Fire Department responded to a car fire on Timber Way in South Sandwich
around 0930 on Thursday Dec 13, 2018. While enroute calls reported the fire was extending
to the house. On arrival the vehicle was fully involved and the vinyl siding on the exterior of
the garage was melting. Crews were able to knock the fire down and prevent further
extension to the dwelling.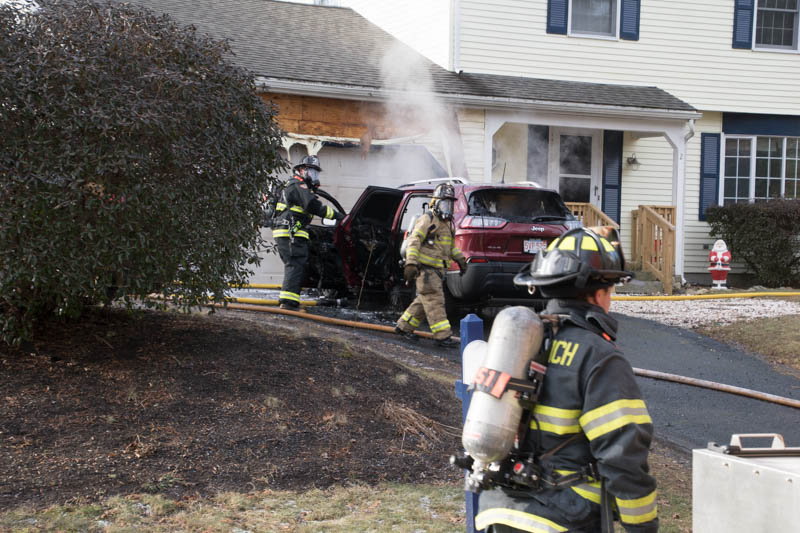 CapeCodFD.com
2018