CapeCodFD.com
ORANGE COUNTY CHOPPERS
"The Fire Bike"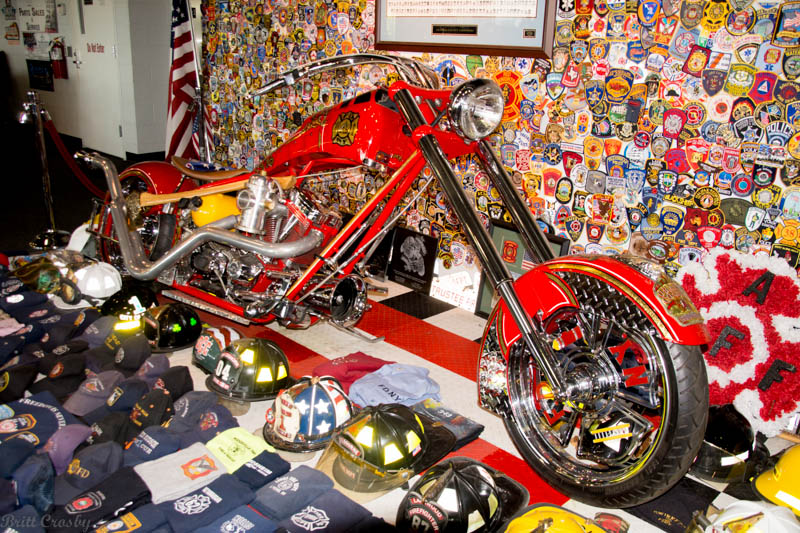 The Discovery Channel TV show "Orange County Choppers" is popular among many people,
including those who actually do not even ride motorcycles.
The Newburgh, New York company builds custom theme motorcycles
among the most popular being the "Fire Bike" which was built following the
September 11, 2001 attacks on NYNY that killed 343 Firefighters.
We visited OCC in August 2013.
The "Fire Bike" has a prominent place in the showroom and serves as a shrine of sorts
to the many who have come to see the bike. Hundreds of patches, t-shirts, helmets,
and other equipment have been added by visitors.
The show room displays dozens of bikes including the Yankees Bike and other memorable builds.
It is definitely worth checking out if you are ever in the area!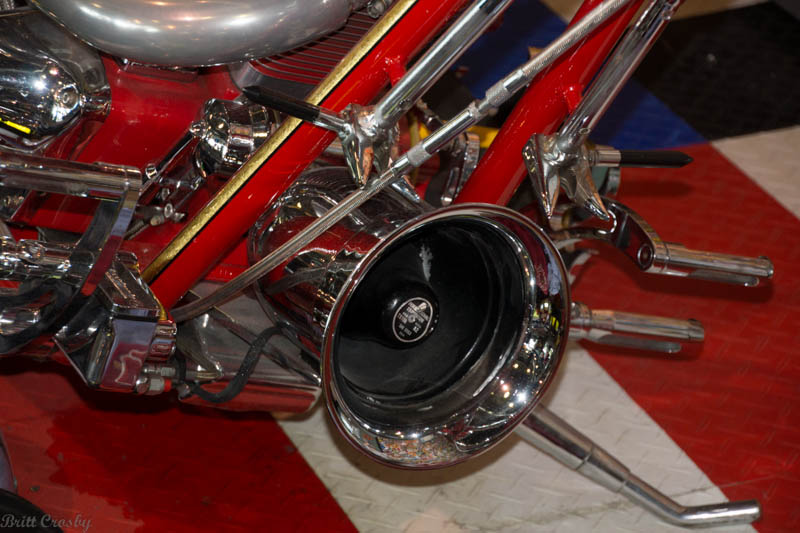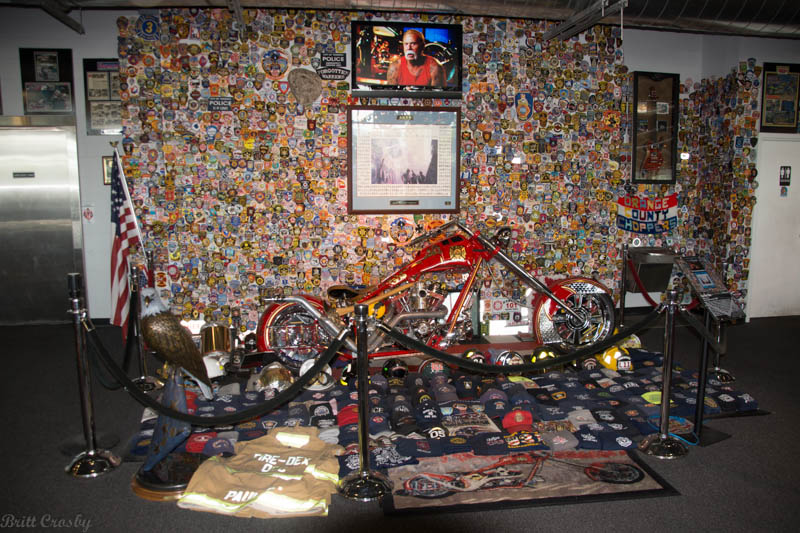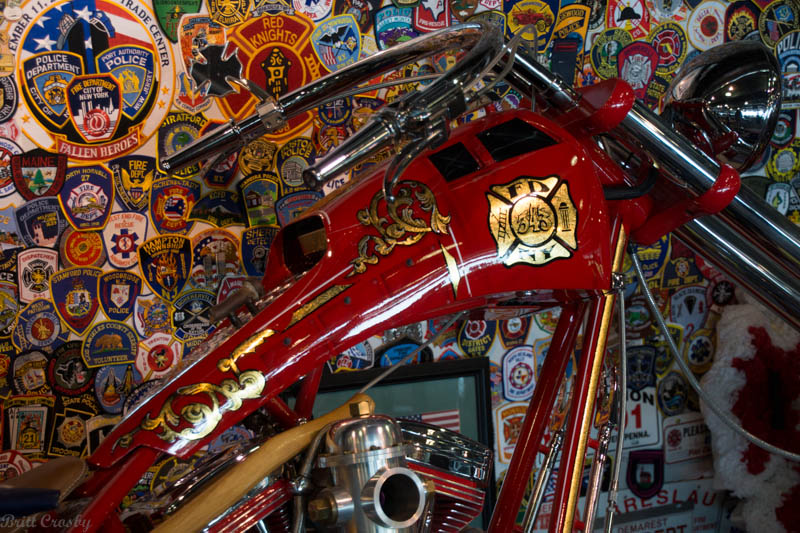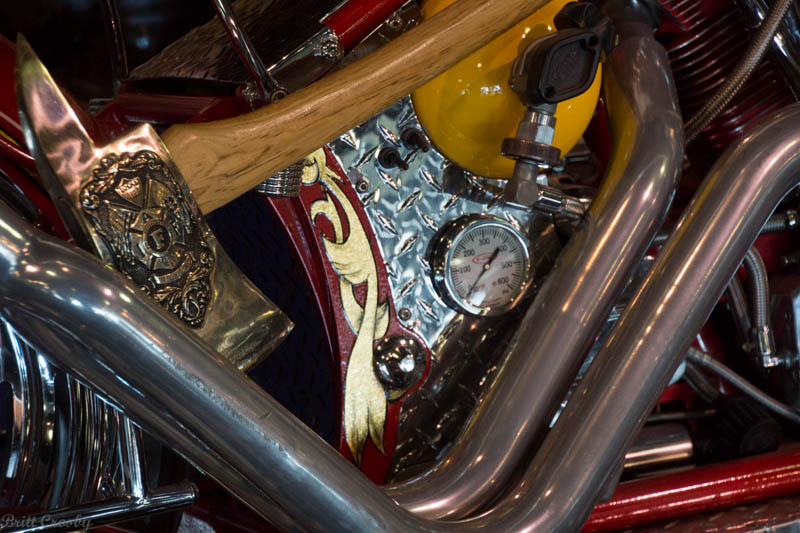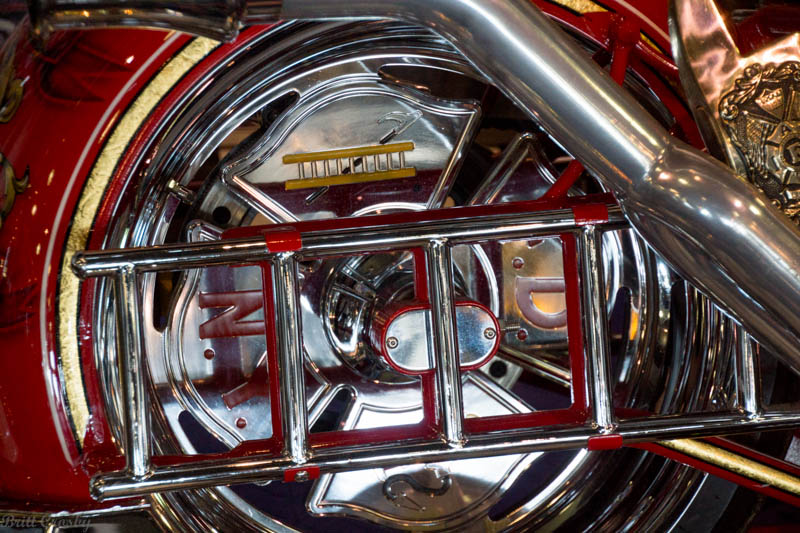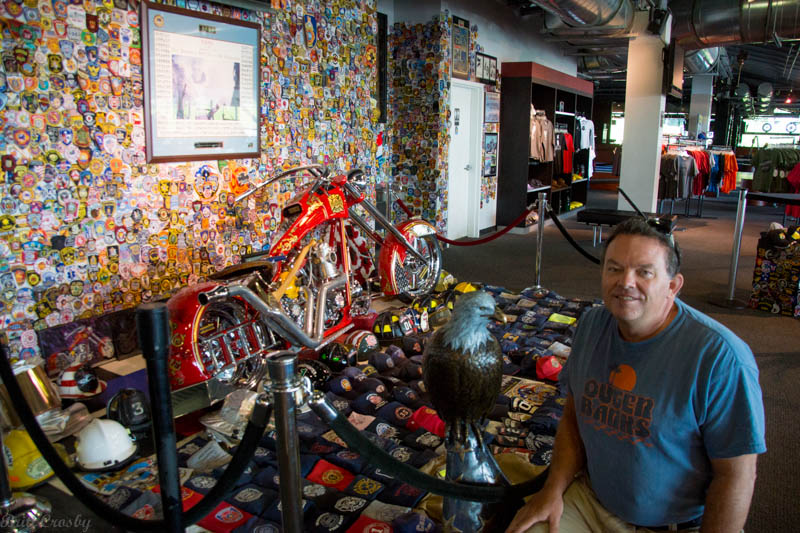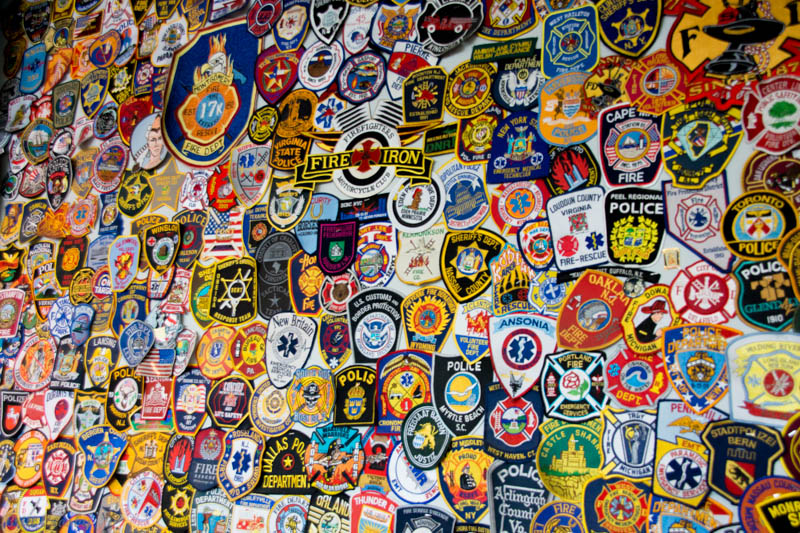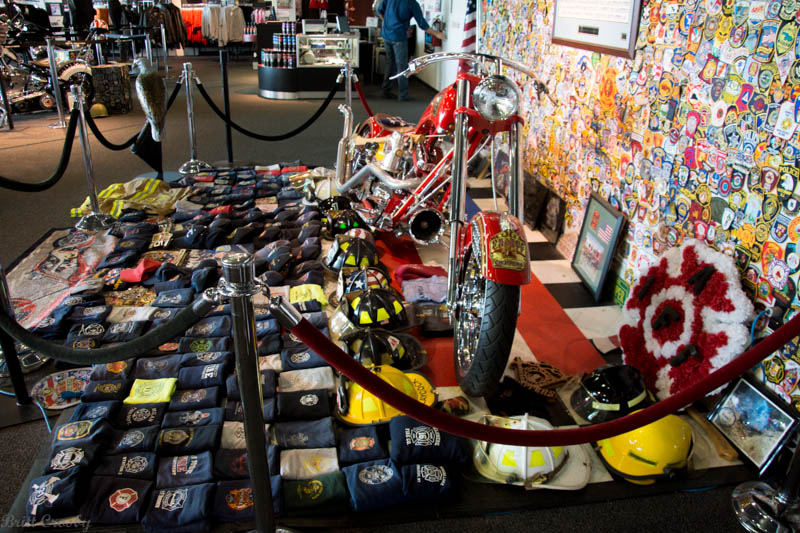 Robyn proudly presented OCC with a COMM Fire Patch for the wall!
CapeCodFD.com
2013