CapeCodFD.com

MASHPEE BRUSH FIRE
Conservation Land behind Compass Lane
Mashpee Neck
Tuesday April 22, 2014 17:30 hrs
BRUSH FIRE
The Mashpee Fire Department was dispatched to a possible brush fire in the conservation
area behind Compass Lane off Mashpee Neck Road late in the afternoon on Tuesday
April 22, 2014 about 17:30 hrs. The Falmouth Fire Tower confirmed a large amount
of smoke at that time.
The area is quite large and difficult to access. Locating the fire that was quite deep into
the woods and then getting apparatus in to it took some time. A brush breaker from Cotuit was
called to assist the 2 Mashpee brush breakers that were dispatched initially.
Brush breakers
are specifically designed fire trucks that are fitted with steel bars to protect the vehicle
from damage and enable them to actually push over brush and trees as needed to create
a new road into a fire. The trucks have large water tanks, usually 750 gallons or more,
and pumps that can operate independently from the vehicle motor allowing the pump and
roll capability that permits fire to be put out as the breaker drives along the sides of the
fire until it is contained.
The Mashpee fire had been burning for some time prior to being reached by the brush breakers
and an estimated 6 acres or so were blackened by the steadily moving fire.
Additional brush breakers from Falmouth and COMM were called in to help.
Other equipment supported the operation for several hours until it was declared
out shortly after dark.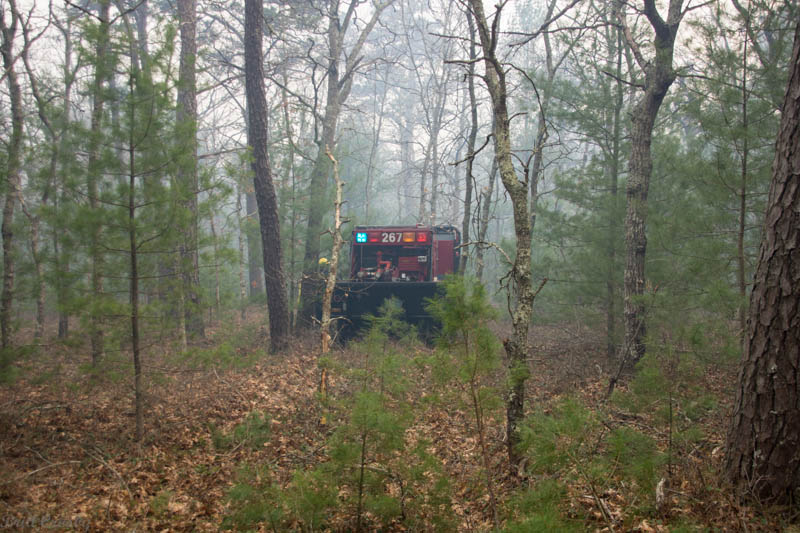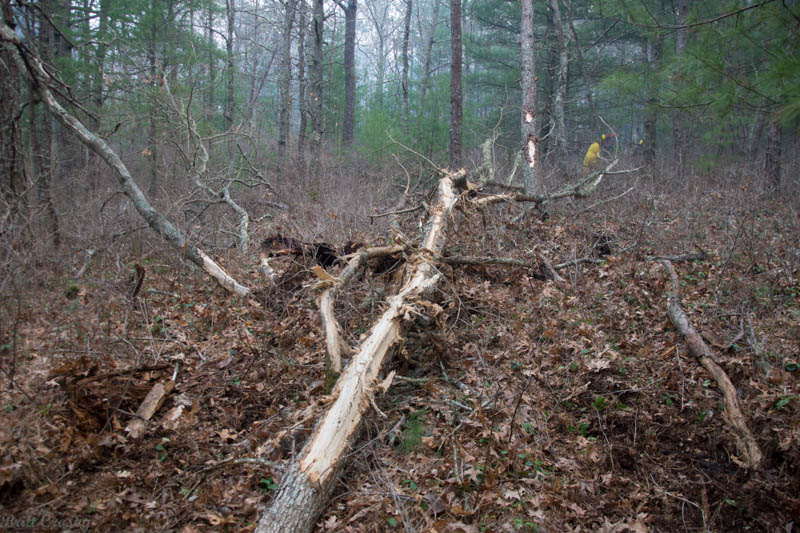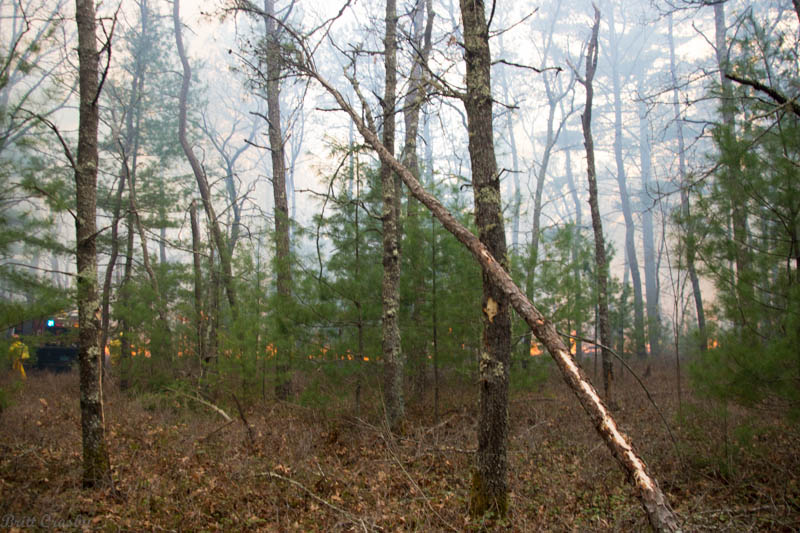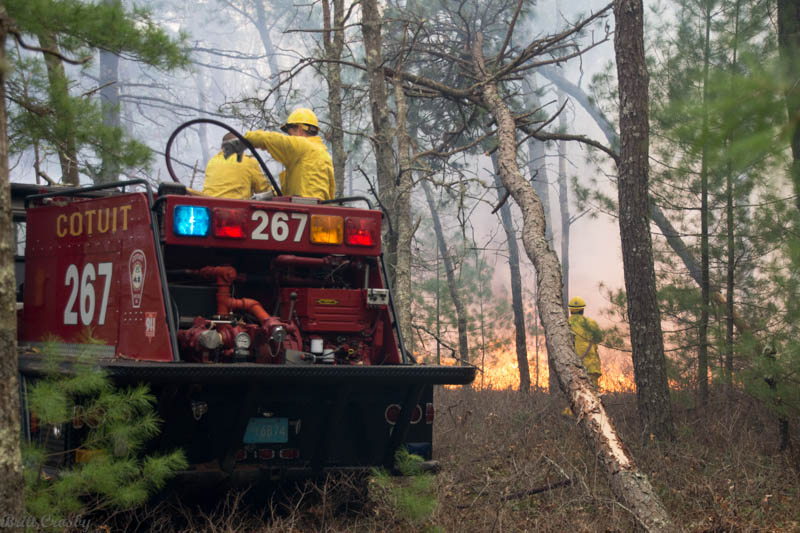 THE VIEW FROM INSIDE
COTUIT
BRUSH BREAKER 267
Photos By Ben Dottridge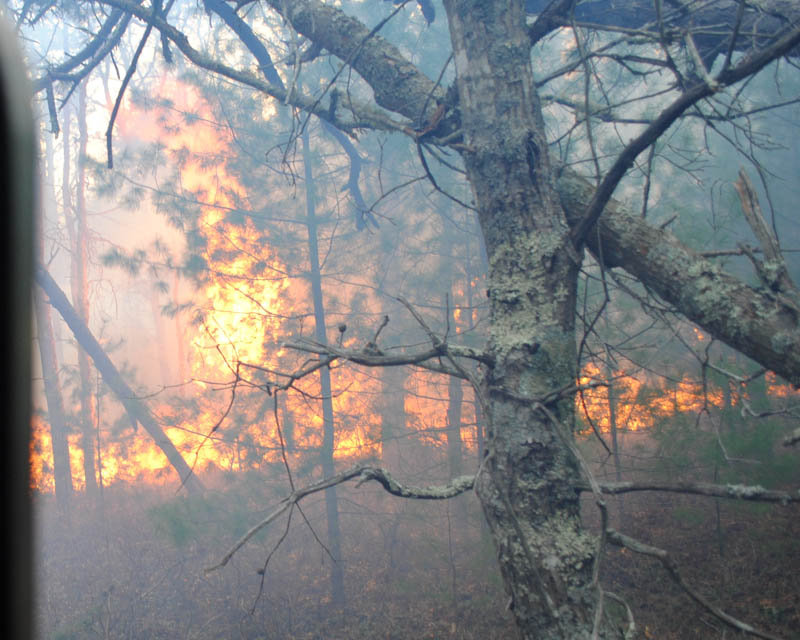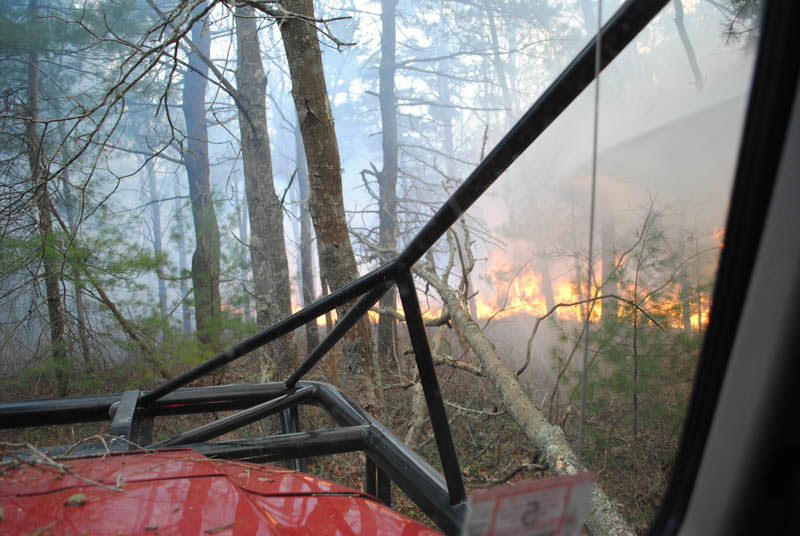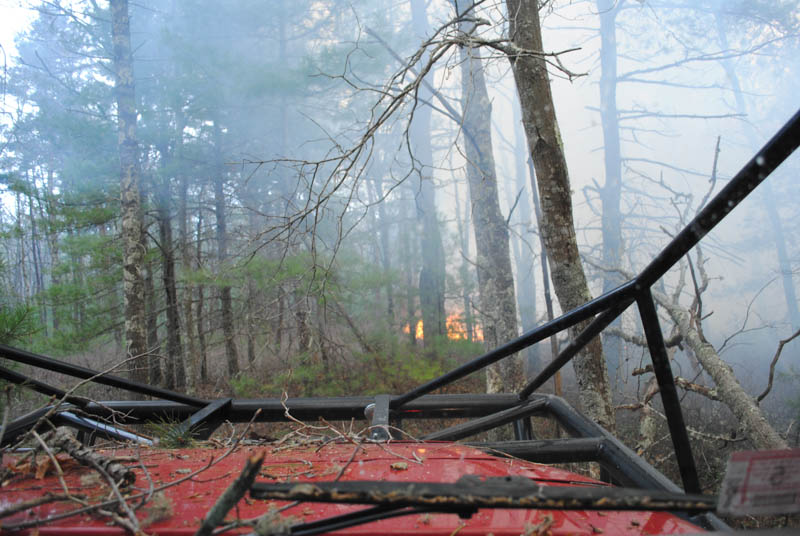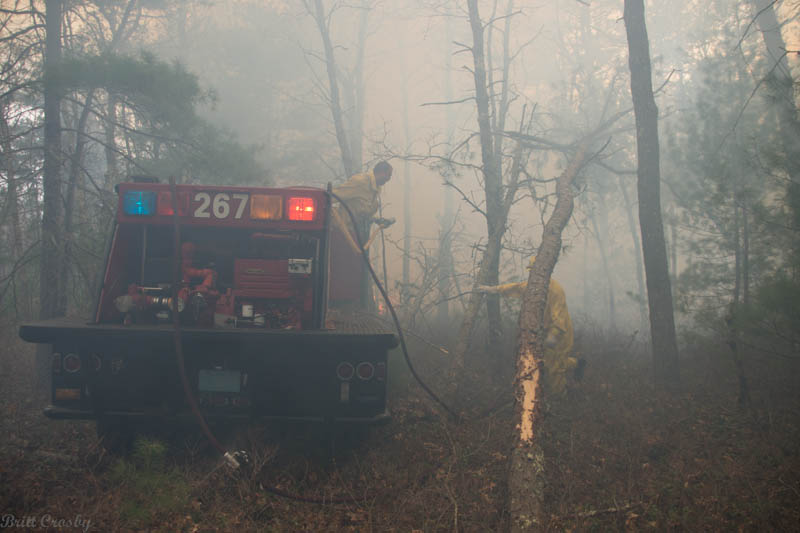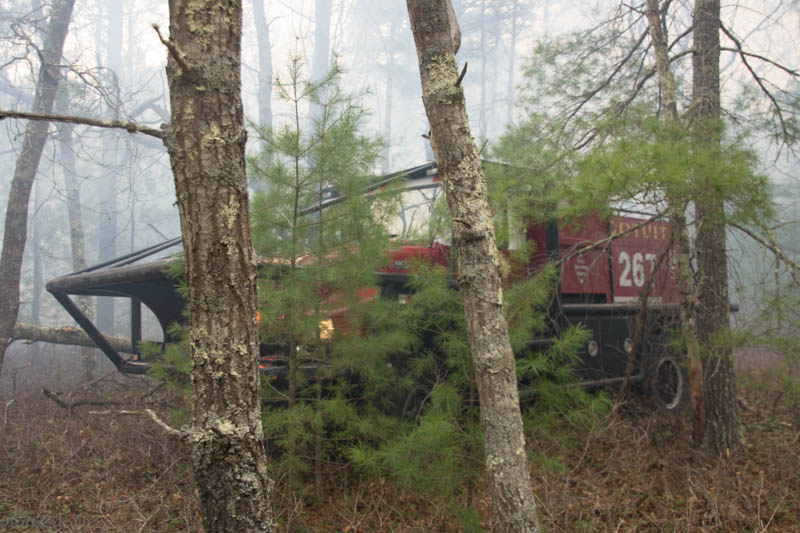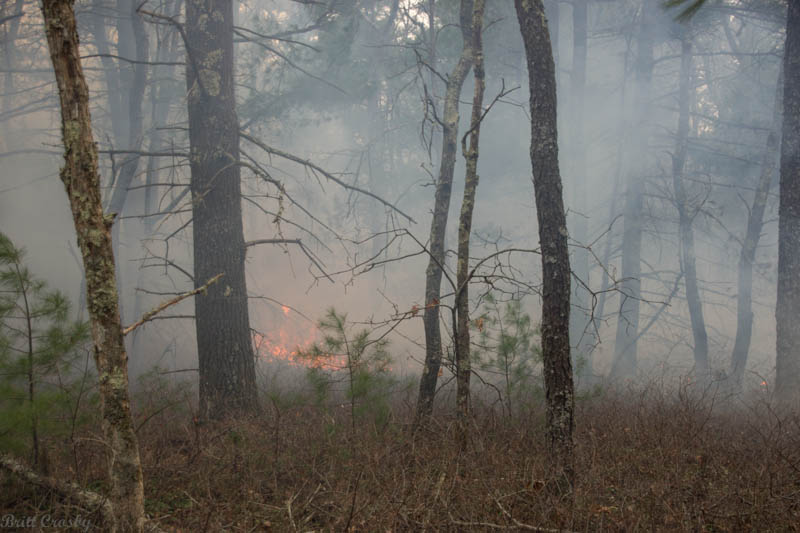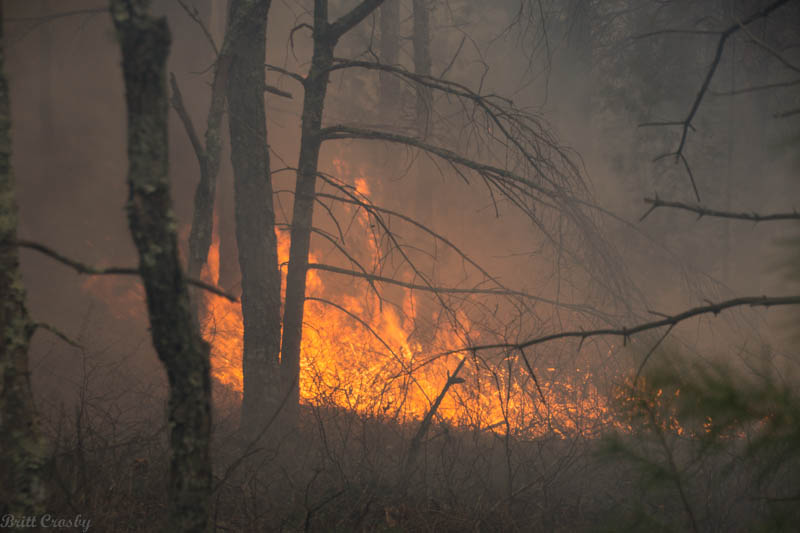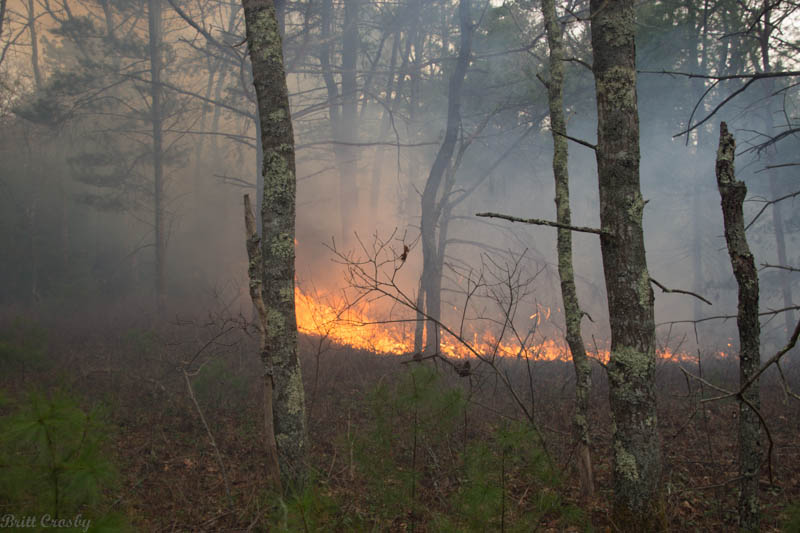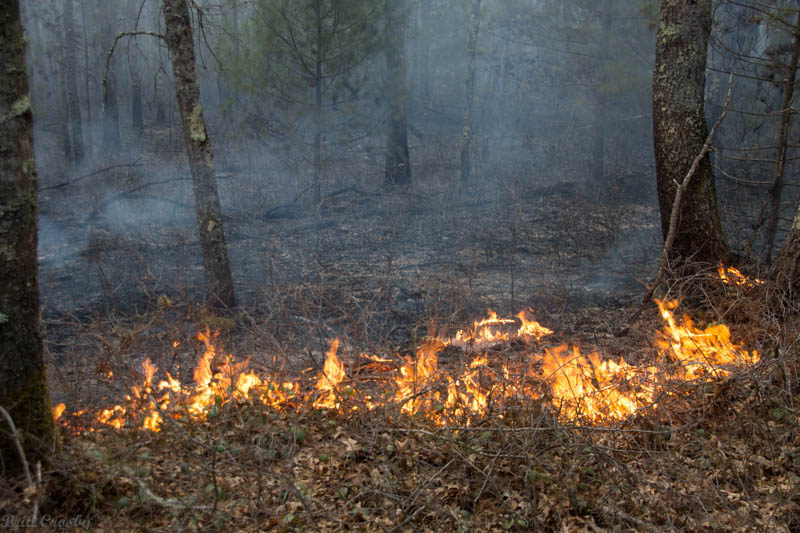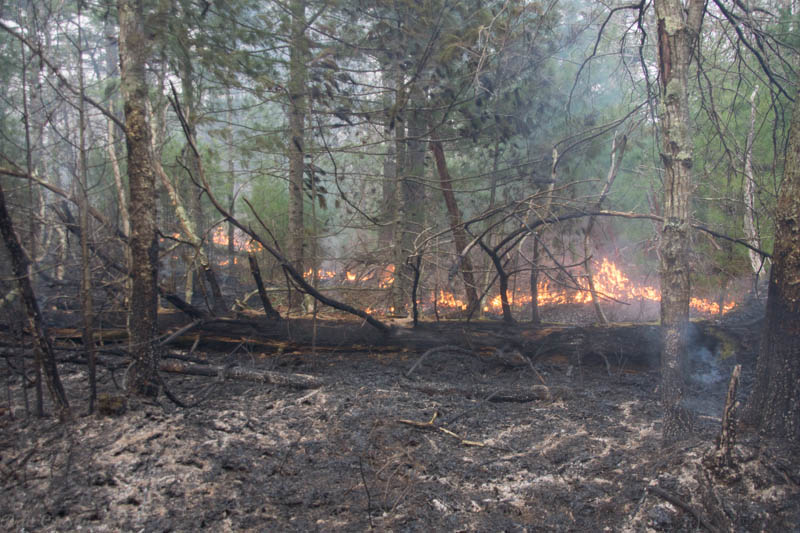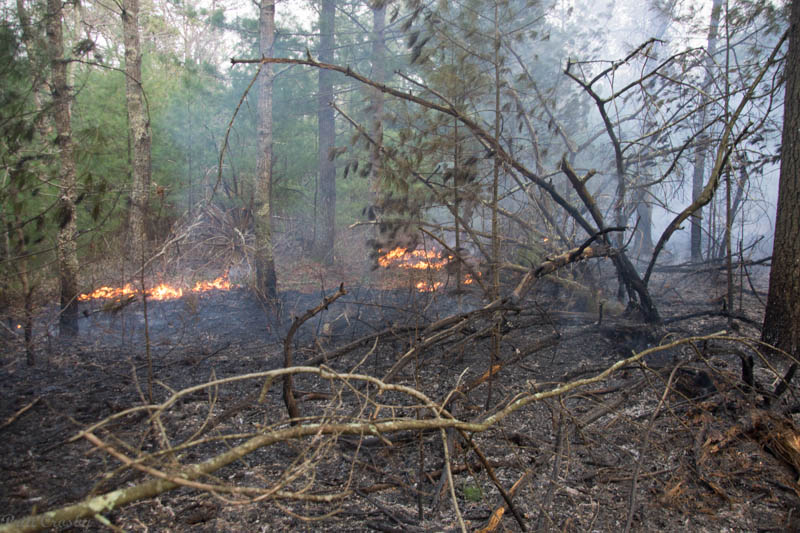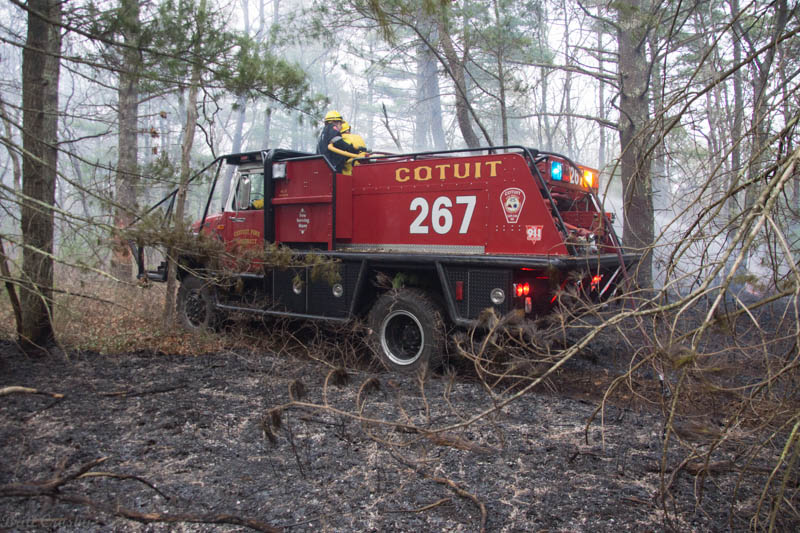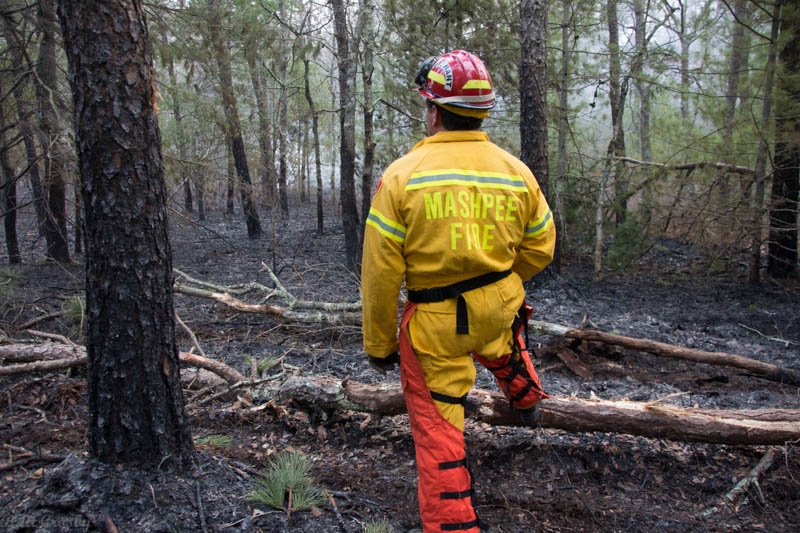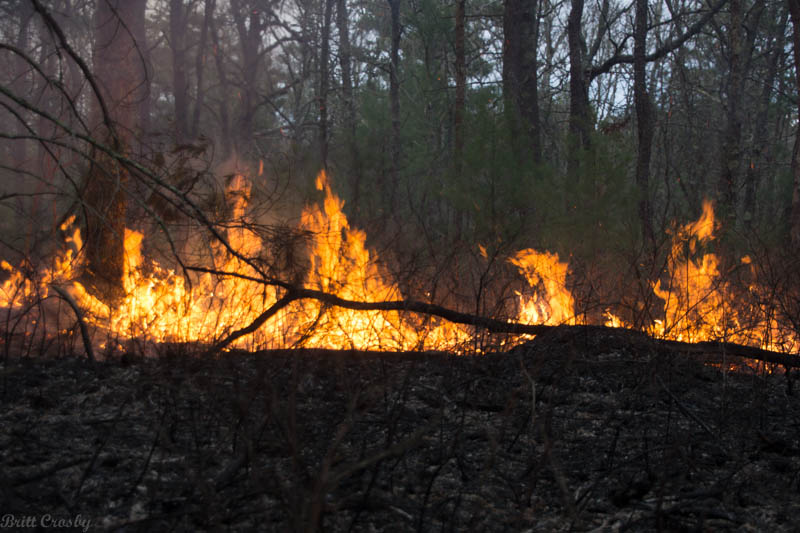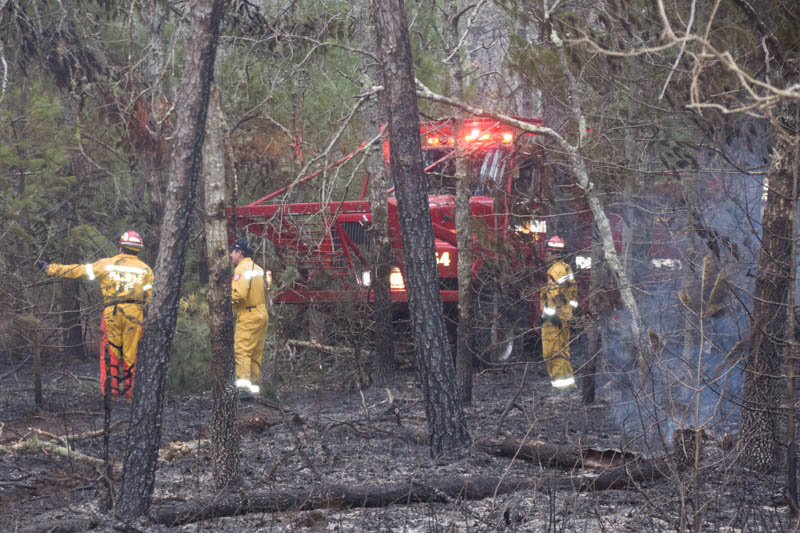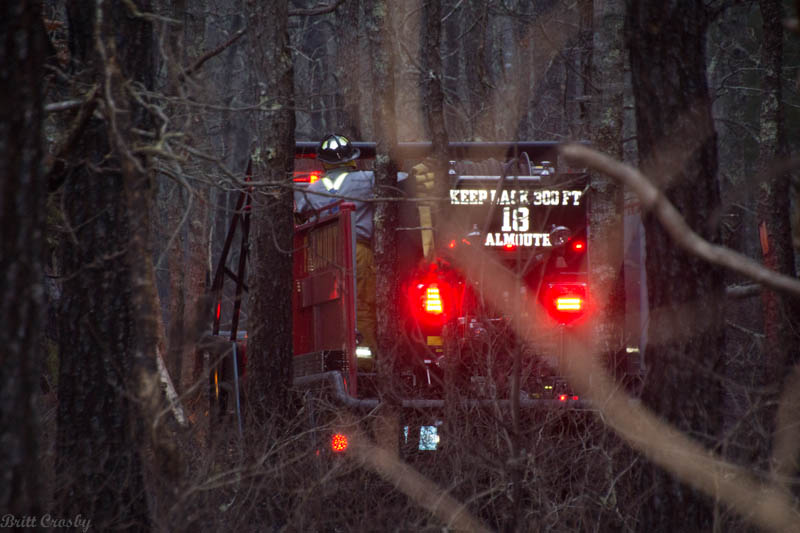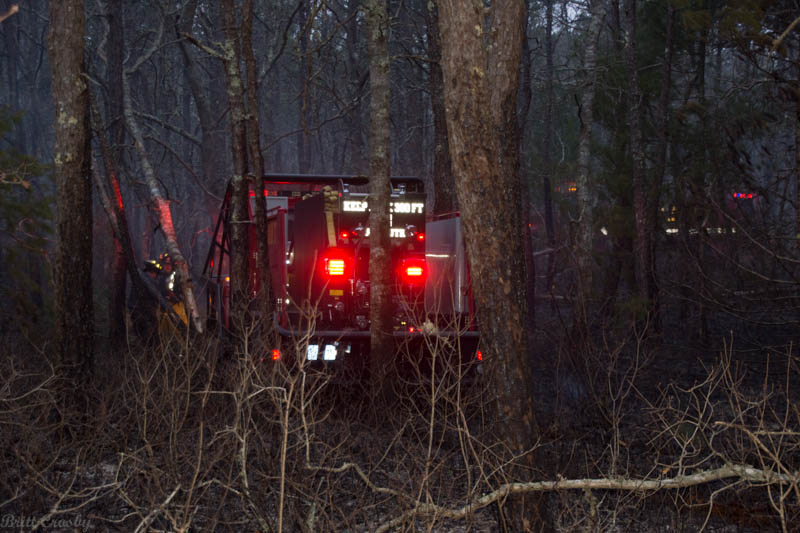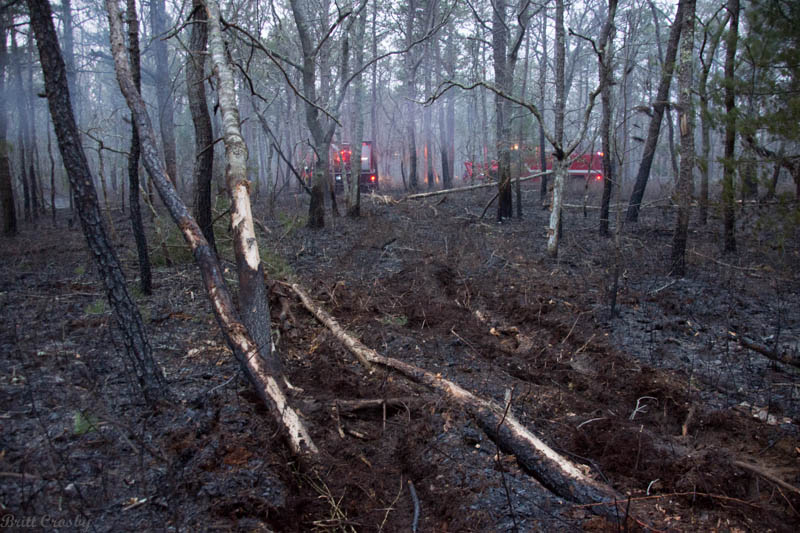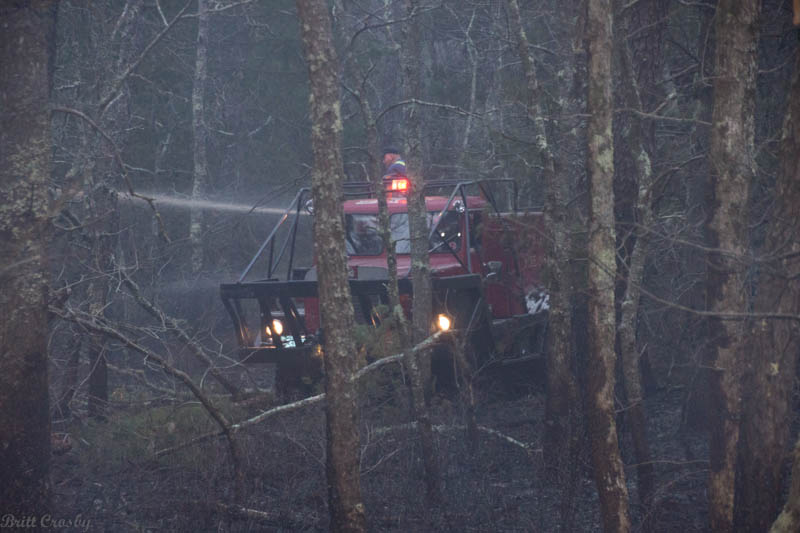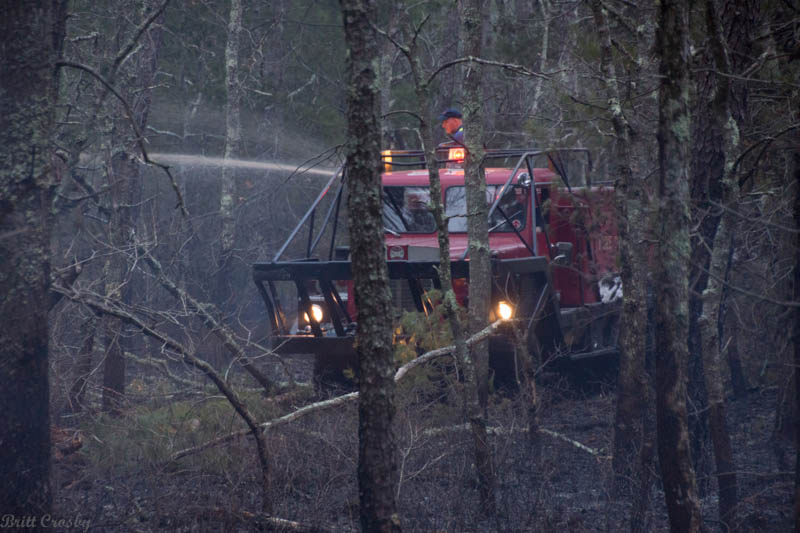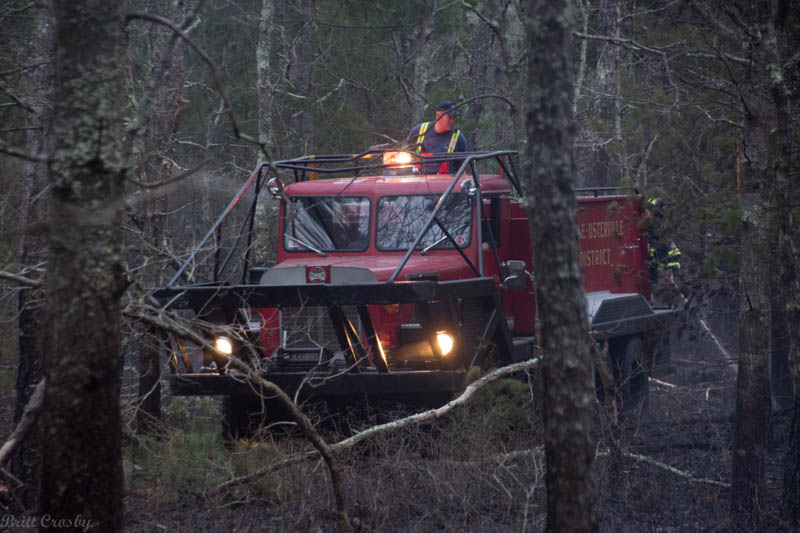 x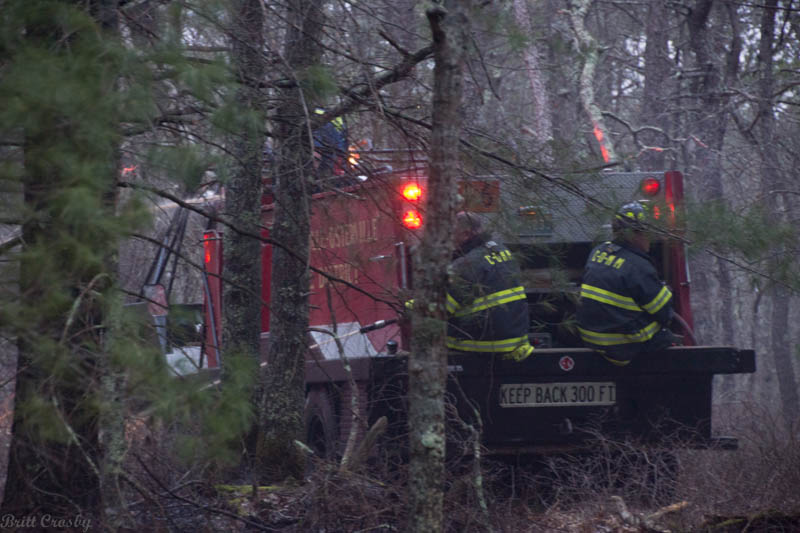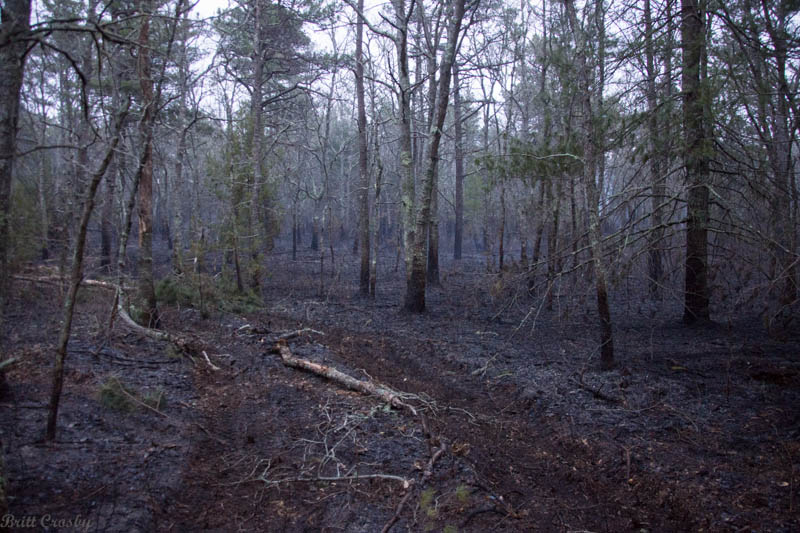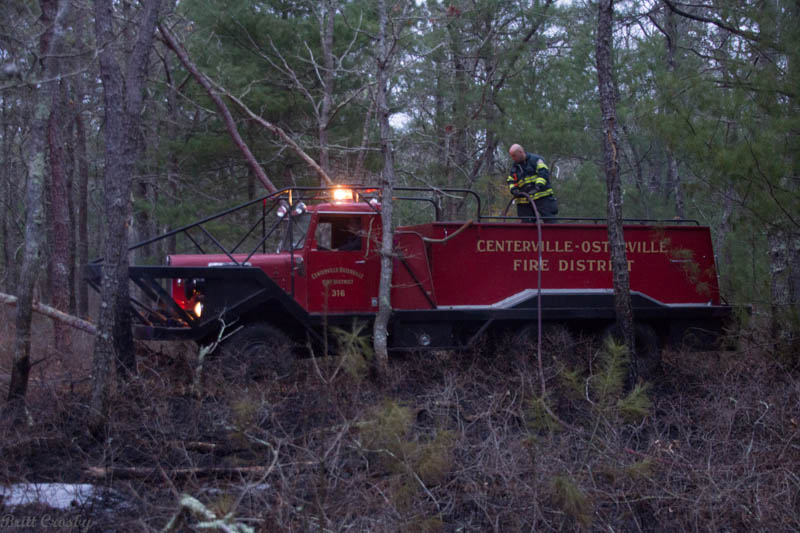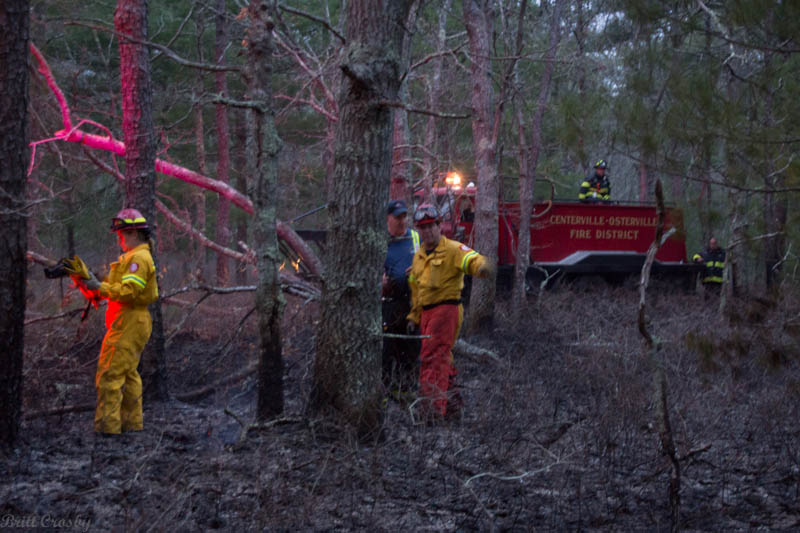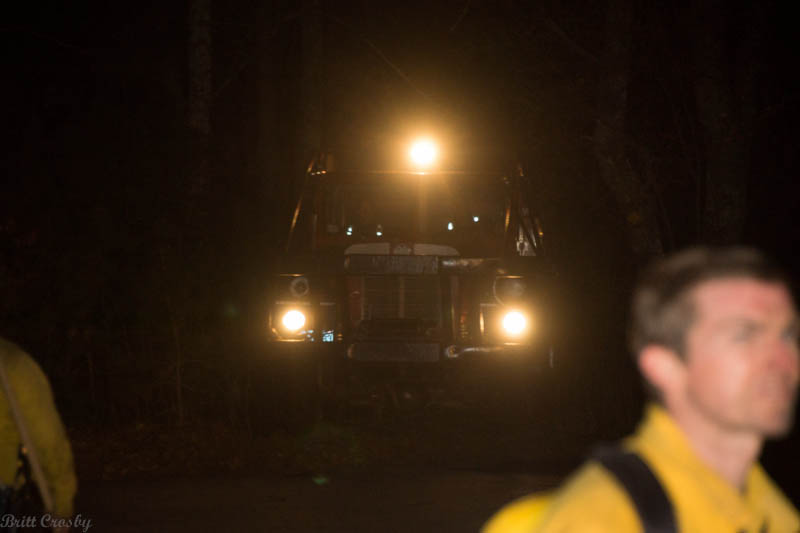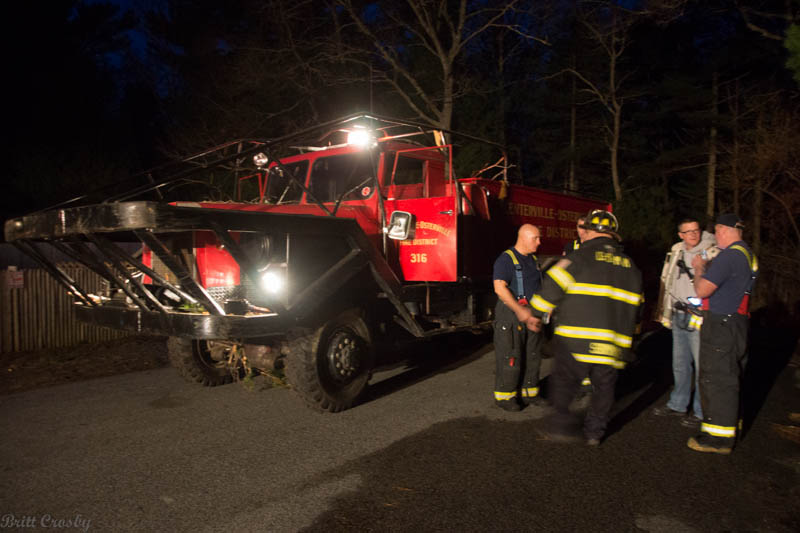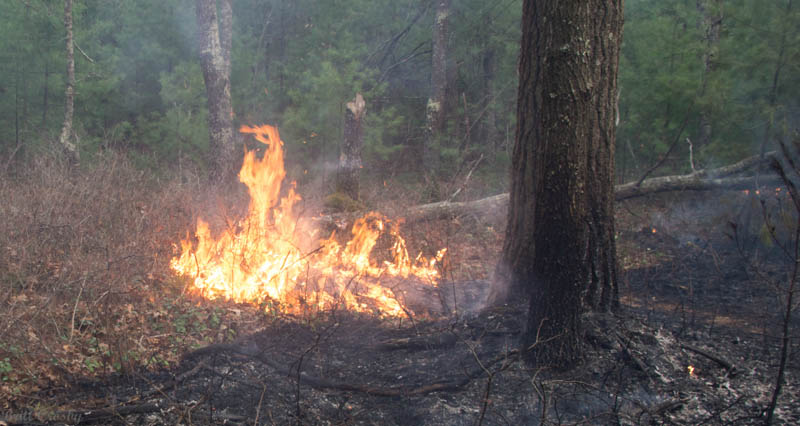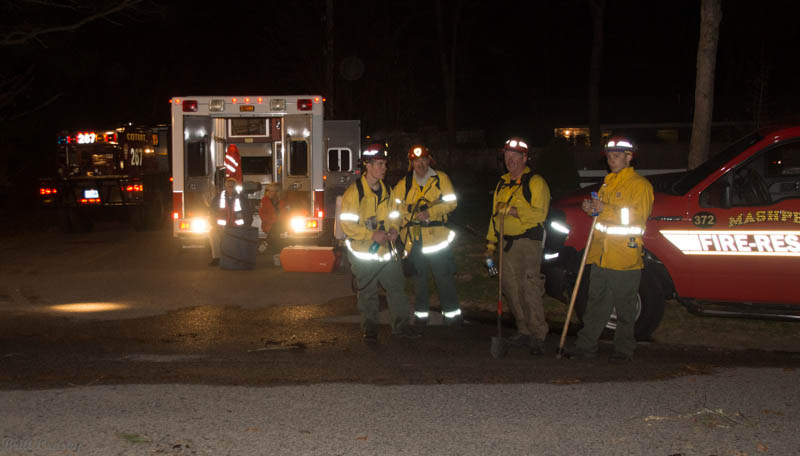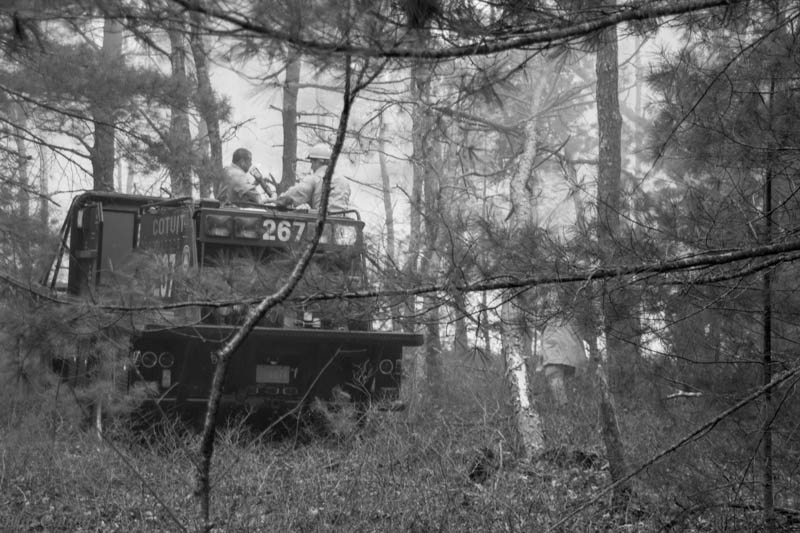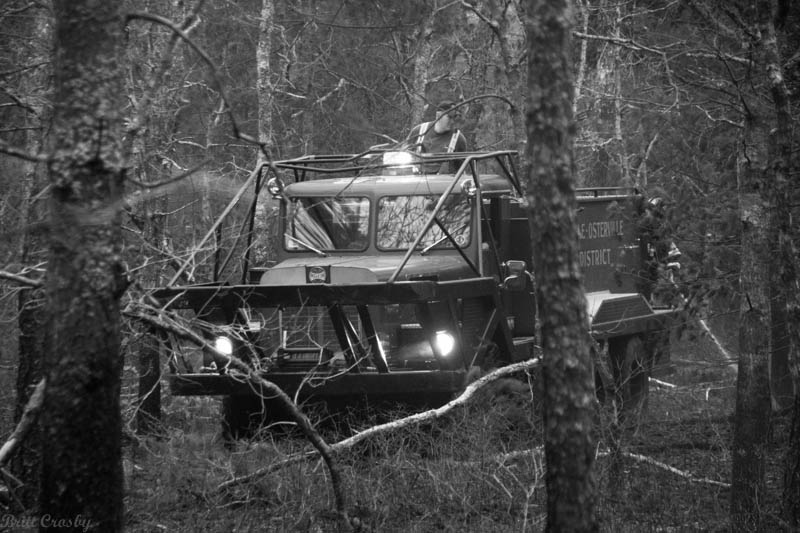 CapeCodFD.com
2014