CapeCodFD.com
A TRIBUTE
Dixie McCall, R.N.
Head nurse at Rampart Emergency Room
in the 1970's TV series "Emergency!"
Julie London "Dixie" passed away Wednesday
October 18, 2000 at age 74.
"Emergency!" ran Saturday nights from 1972 to 1977.
I think I must have watched every episode back then.
Without question, "Emergency!" was the most powerful influence
on my life between ages 13 and 18. I loved that show and
the characters in it, including nurse "Dixie" who was without
question the "hottest" nurse in my life at that time.
I went on to become a firefighter and paramedic as a result
of this show as much as anything else.
Thanks for everything Dixie!
In the summer of 2000 I traveled with my family across the USA
and one of the required stops on my list was to visit
"Station 51."
Finding and visiting Los Angeles County Fire Station 127
- aka Station 51-
proved to be an emotional experience for me. As silly as it was, this
fire station and what it represented to my life and career was very
special. The firefighters on duty that day were friendly and gave
me the tour I had waited 25 years to take.
I hereby dedicate this page... to Dixie.
---
Pictures of my visit to the Los Angeles area fire departments
and
Station 51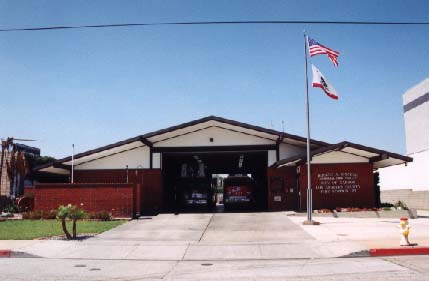 LAcoFD Station 127, City of Carson, Los Angeles County, CA
Served as Station 51
Here I am at Station 51....a Dream Come True!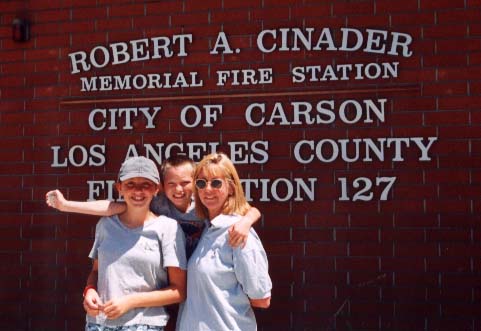 Daughter Ashley, son Alex, and wife Robyn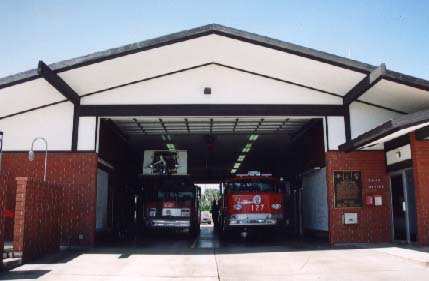 Wow! KMG 365!
Johnny and Roy's bunkroom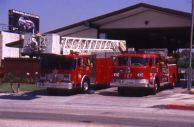 Lightforce 127
Ladder 127 and Engine 127
(I believe these are both reserve units assigned that day)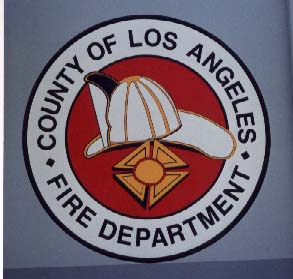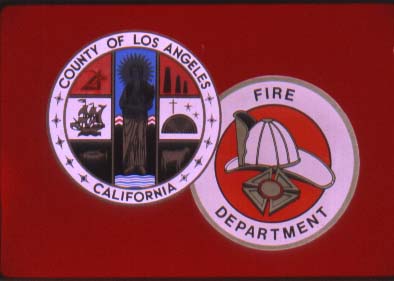 ---
From there I went to see Los Angeles City Fire Boat 2
The Ralph J. Scott
LA City Fire Station 112 and FireBoat 2
Landbased house for Engine 112 and Ambulance 112 as well as a foam tender.
Fire Boat 2 however has the most impressive "bay" of all.
What an awesome Fire Station!
What an unbelievable sight this famous Fire Boat was in this incredible fire house!
Thanks to the firefighters who made my visit to LA very special!
The Ralph J. Scott
LA City Fire Boat 2
Built in 1925 - Rebuilt in 1975
99 foot length - 19 foot beam - 9'7" draft
Capable of pumping over 18,,000 gpm
Operates with a crew of 8.