CapeCodFD.com
STRUCTURE FIRE
JOIN BASE CAPE COD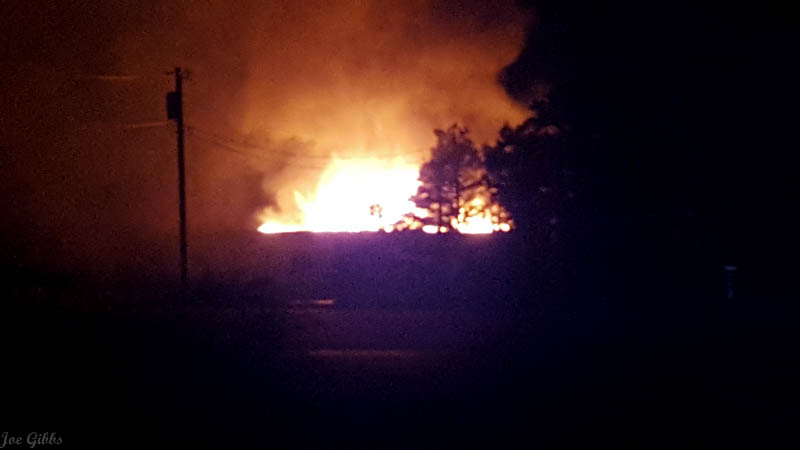 OCTOBER 28, 2016
Barnstable Sheriff's Department Dispatcher Joe Gibbs was getting off duty
at about 23:30 on Oct 28, 2016 and was driving away from the communications center
at the Joint Base Cape Cod Fire Headquarters when he saw a glow in the sky.
He called in the fire which involved about nine construction type trailers used
as office and storage space. Gusty winds and limited staffing prevented crews
from saving thousands of toys stockpiled by the Cape Cod Military Support
Foundation, Inc. that were to be distributed to children at the annual
Christmas Party on the base.

Mutual aid from several departments assisted JBCC FD in controlling
the fire which destroyed the structures.
Photos by Joe Gibbs
CapeCodFD.com
2016