CapeCodFD.com
HYANNIS FIRE DISTRICT
GROUND BREAKING NEW FIRE STATION
Monday May 8, 2017
HYANNIS FIRE STATION GROUND BREAKING
After many years of planning, studies, meetings, votes, and finally approval,
members of the Hyannis Fire District Fire Commissioners and others put the
shovels into the dirt "officially" breaking ground on the future new Hyannis
Fire Headquarters on Monday May 8, 2017.
The new station is expected to take 18 to 24 months to construct.
Hyannis voters approved $18.5 Million for a 33,000 square foot station
to be built on land adjacent to the present fire station at 95 High School
Road in Hyannis. The station is to be built in 2 phases, with the first phase
building the living quarters, offices, and 4 drive thru apparatus bays on the lot
just south of the present station. Once the move takes place into the new station,
the old station will be torn down and phase 2 will add a couple additional bays
including an apparatus repair shop and final landscaping.
The present station was opened in 1965 when the department was primarily a call
department responding to about 10% of the current emergency calls. In the 50 years
since, the department has become fully staffed with 12 personnel on duty 24/7, operating
3 engines, an aerial tower, heavy rescue truck, 4 ambulances, a fire boat, and a number of
support apparatus with nearly 7,000 responses a year.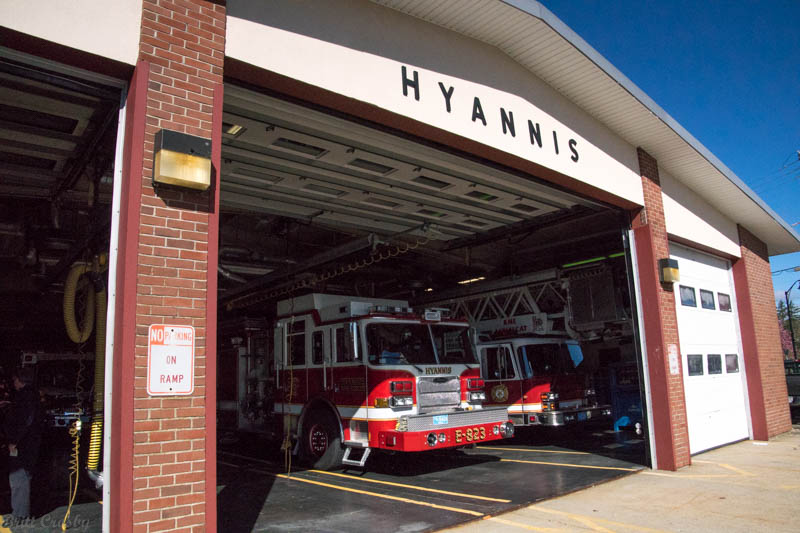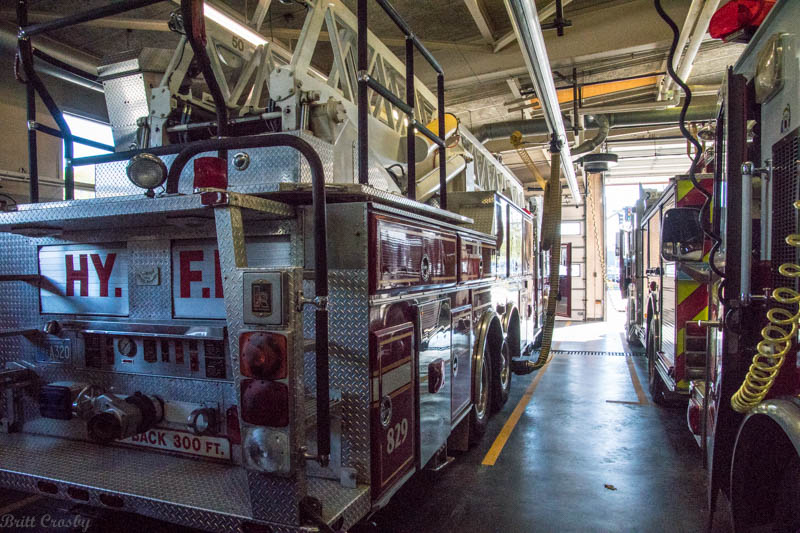 Acting Fire Chief Dean Melanson and retired Hyannis Fire Chief Harold Brunelle
who was chief for 19 years and headed the effort to build a new fire headquarters
in Hyannis for many years until the facility was approved in 2016.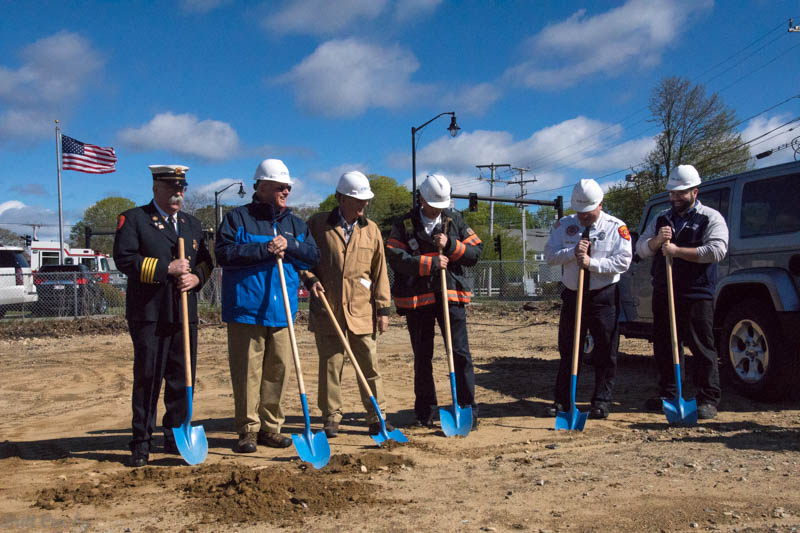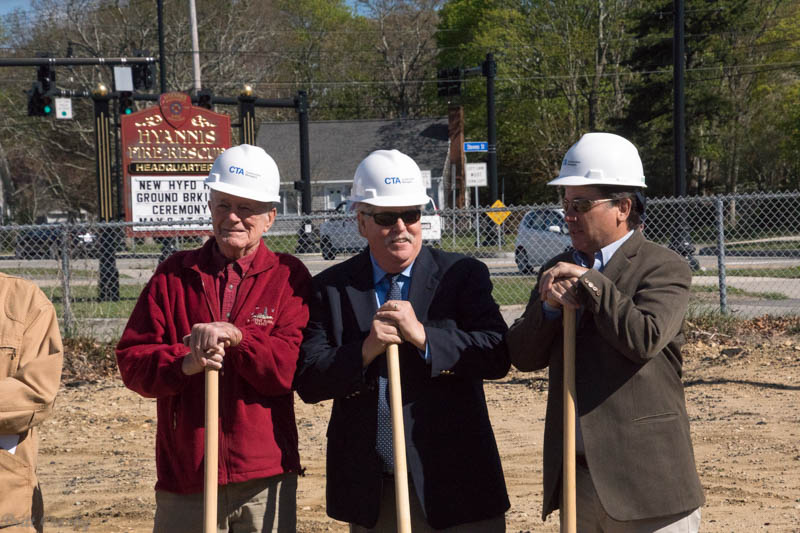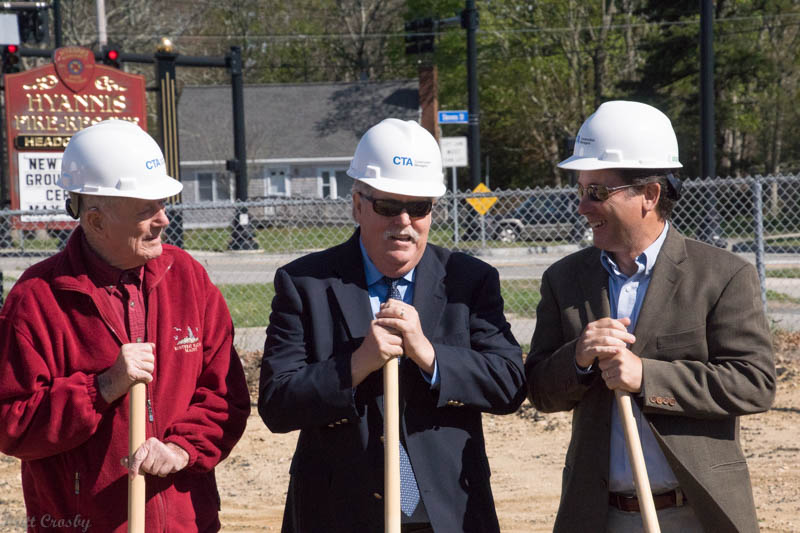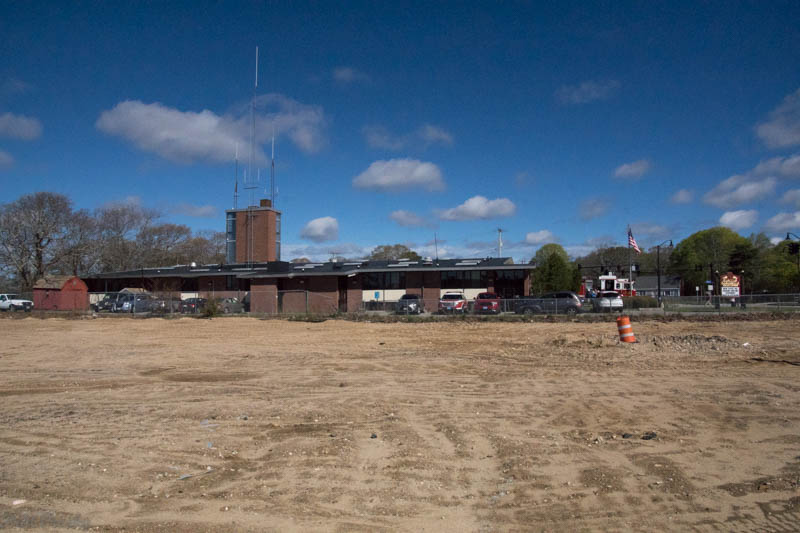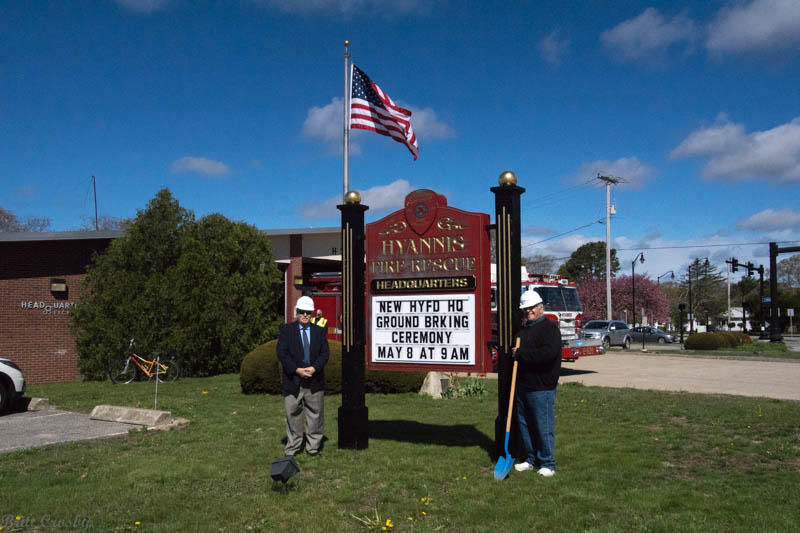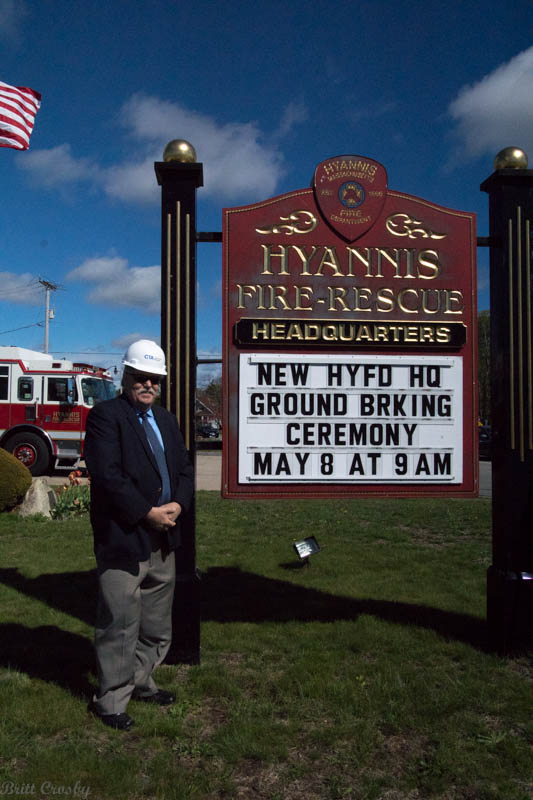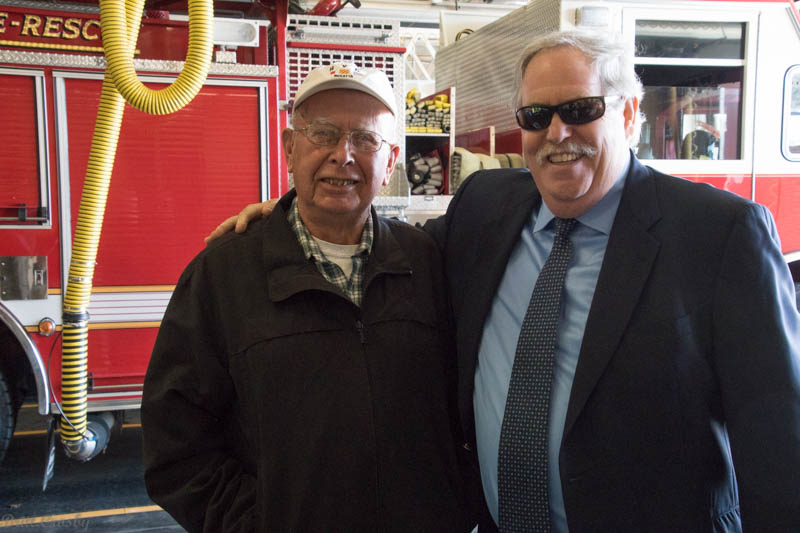 CapeCodFD.com
2017