CapeCodFD.com

HYANNIS 2ND ALARM
ALBERTO'S RISTORANTE & LOUNGE
MAIN STREET
Friday August 12, 2016 Approx 1200 hrs


ALBERTO'S FIRE
The Hyannis Fire Department received a call reporting a smoke condition in the basement of
Alberto's Ristorante & Lounge on Main Street, Hyannis. The call came in about noon time on
Friday August 12, 2016 for the occupied restaurant which was quickly evacuated by staff.

Hyannis had other calls in progress when the call came in, including a crew heading out into
the harbor with the fireboat for a person who fell into the water from a boat. Engine 826
and Deputy Car 802 arrived at the rear entrance off North Street and made entry discovering
a light "wood smoke" condition in the basement. It was soon evident that there was fire in
a wall behind a stainless steel wall covering. With extremely hot and humid conditions
outside, a shortage of available personnel, and the potential for fire spread in this old building
in the most congested part of town, a second alarm was quickly sounded bringing apparatus
and personnel from Barnstable, Yarmouth, COMM, and Cotuit to the scene,
with West Barnstable covering the Hyannis station.
Access to the fire required use of a metal cutting saw in a narrow area in the kitchen
as well as monitoring conditions in the basement and attic space above to assure that
fire did not travel to areas that could not be accessed. While the fire was not as spectacular
as some fires that get a lot of news attention, the work here clearly prevented what could
have turned into a very serious fire if it had not been contained when it was.
Crews worked for more than an hour to completely extinguish and overhaul the
situation as personnel rotated into the building and out to a rehab station.
As is often the case when firefighters who don't often get to work together
find themselves in a successful battle together, personnel shared their comradery
and friendships after the work was done.
JOB WELL DONE BY ALL!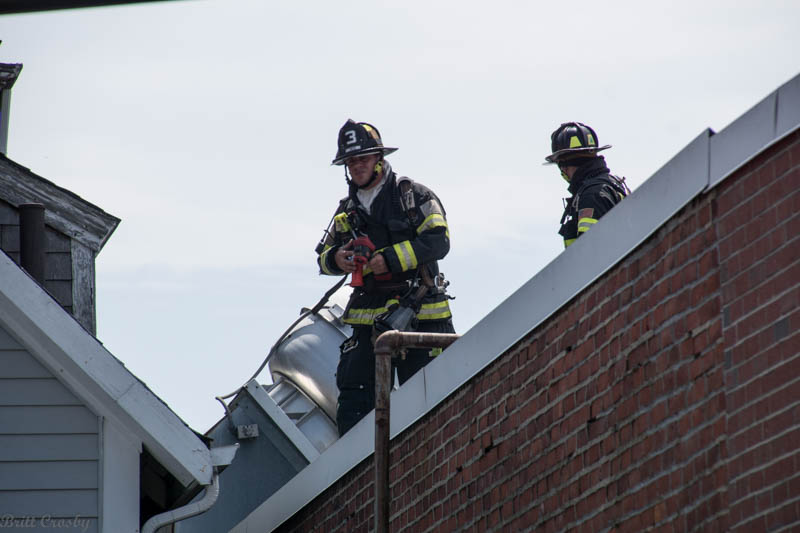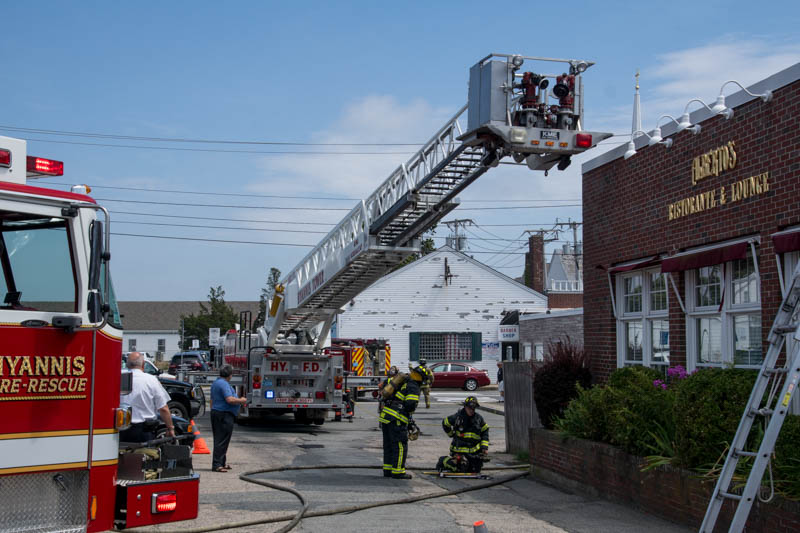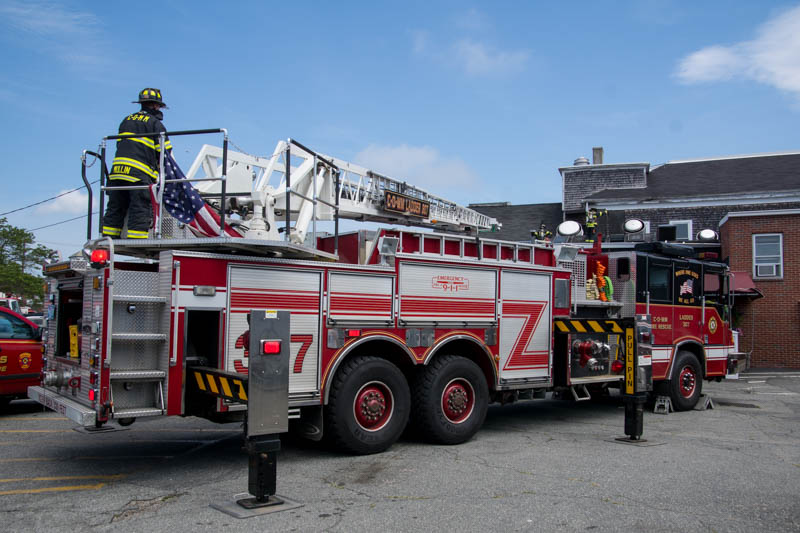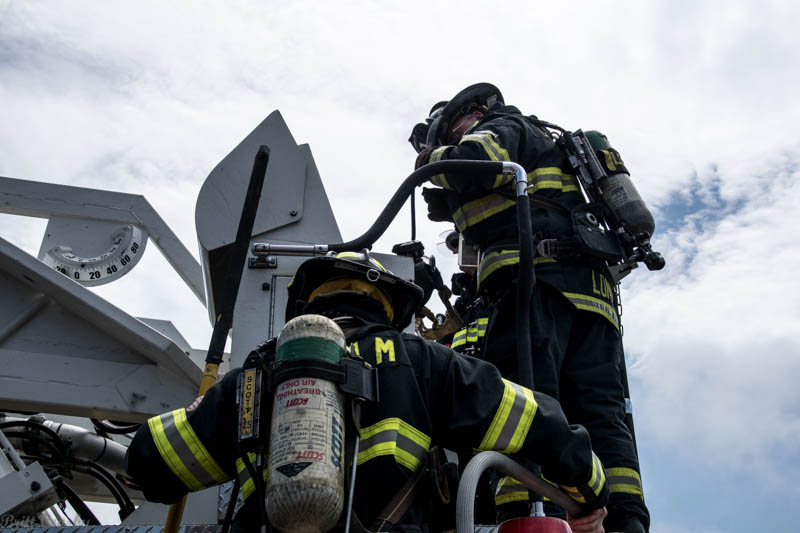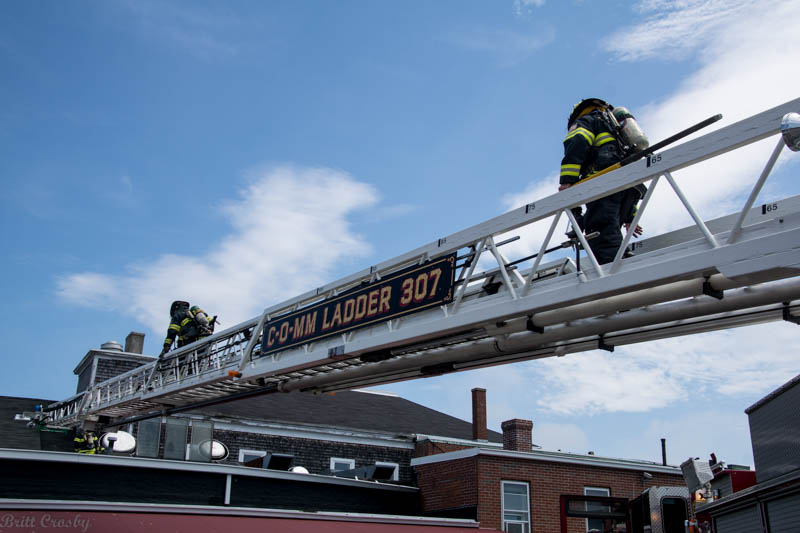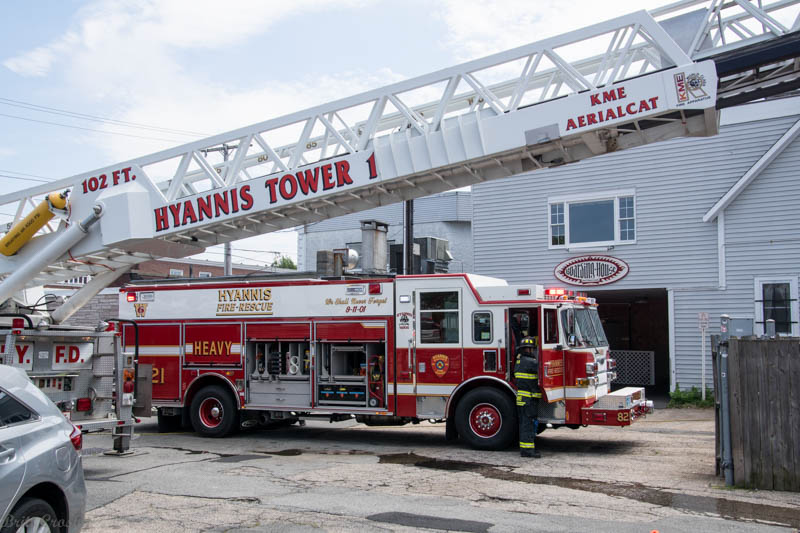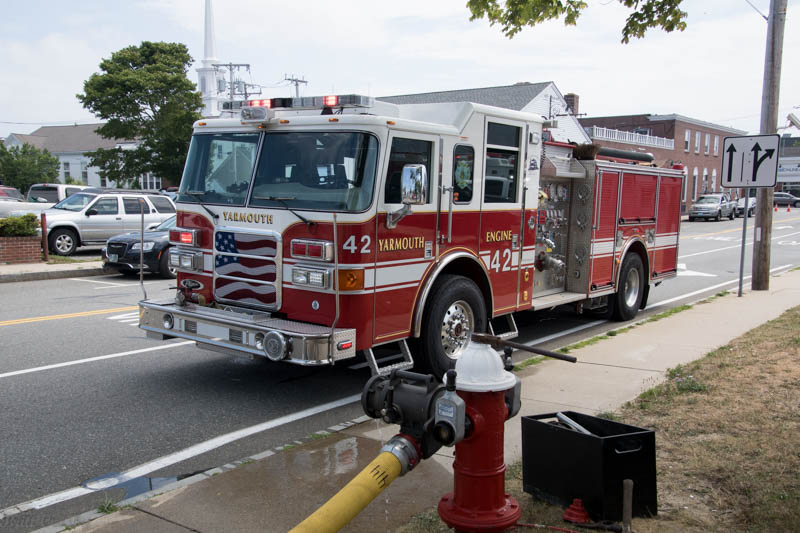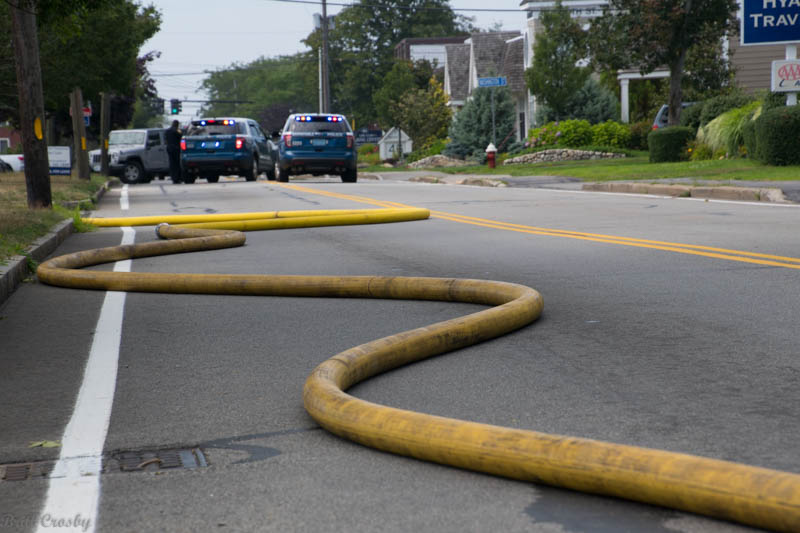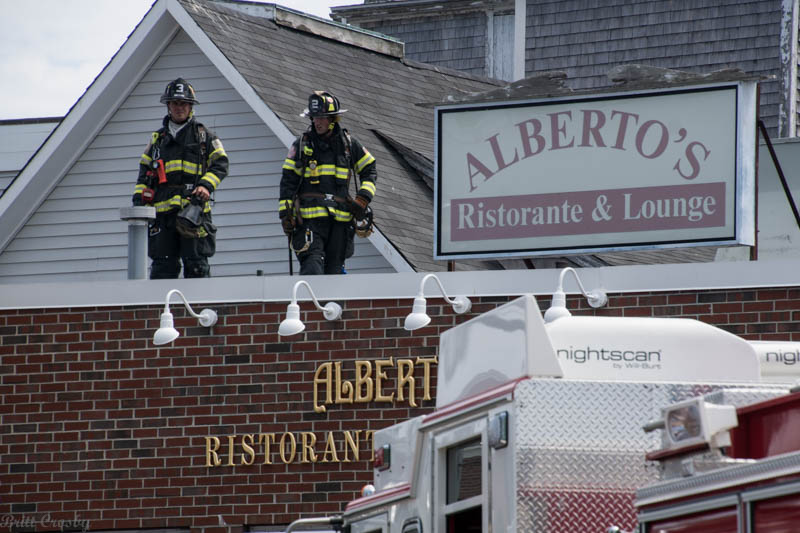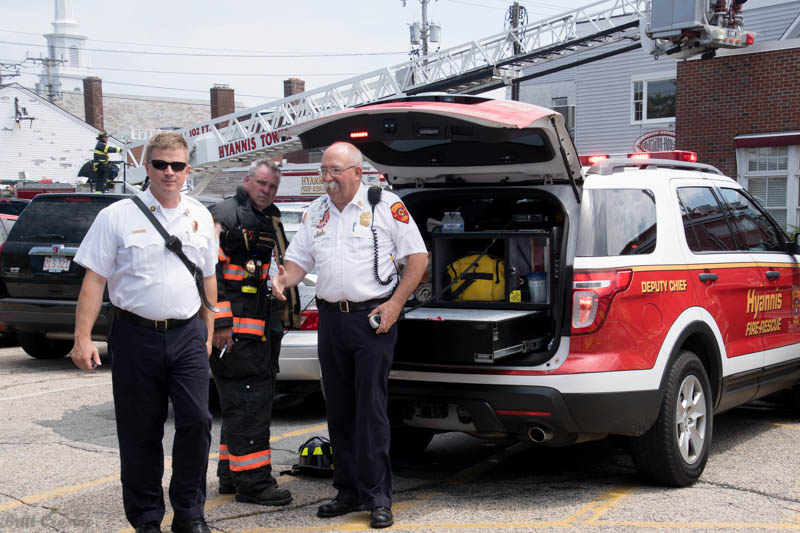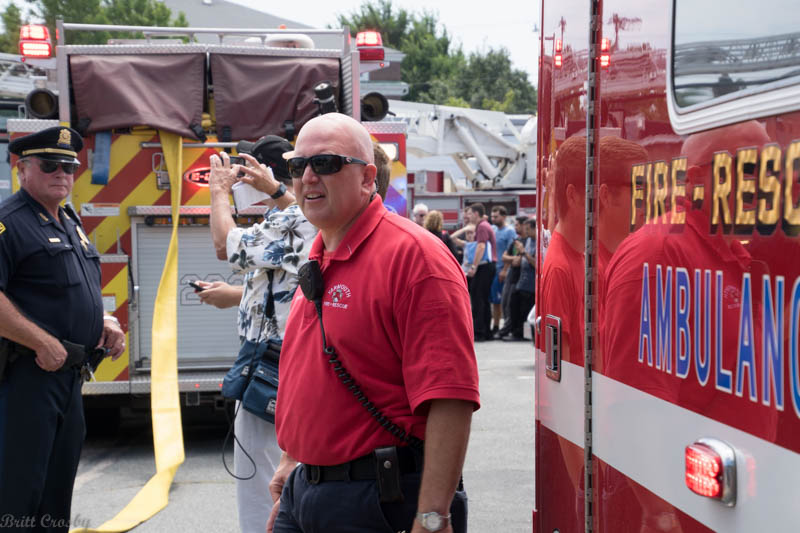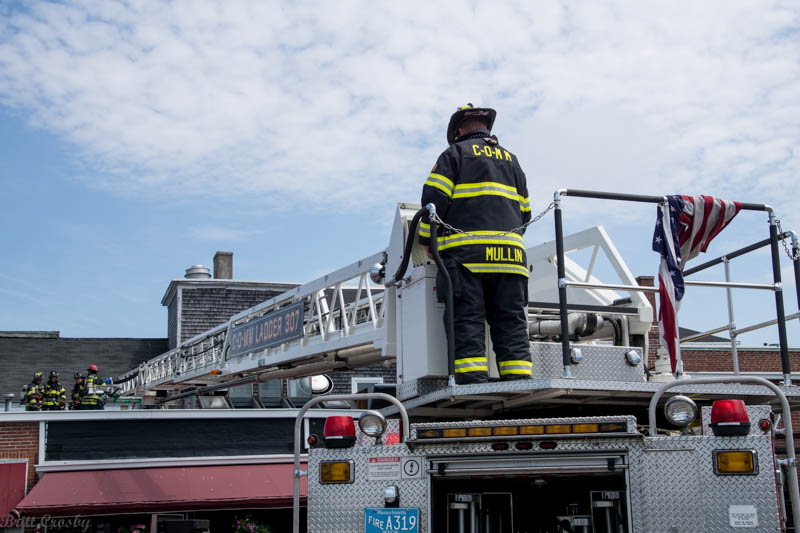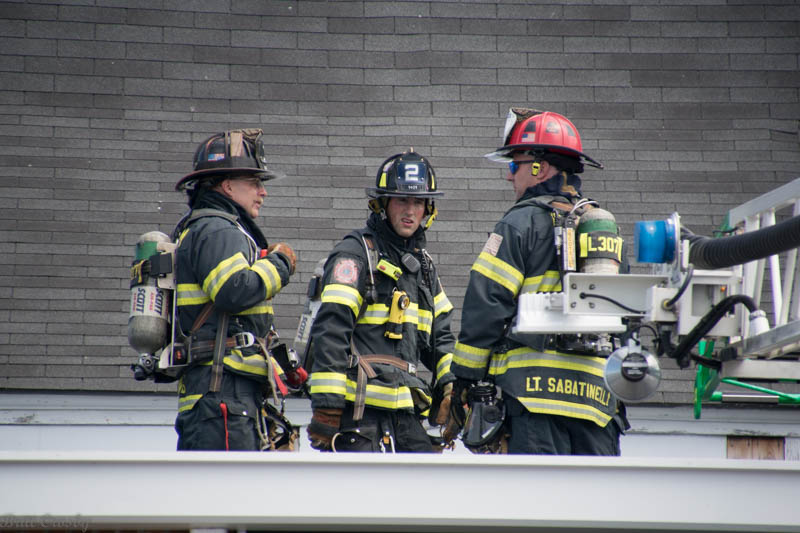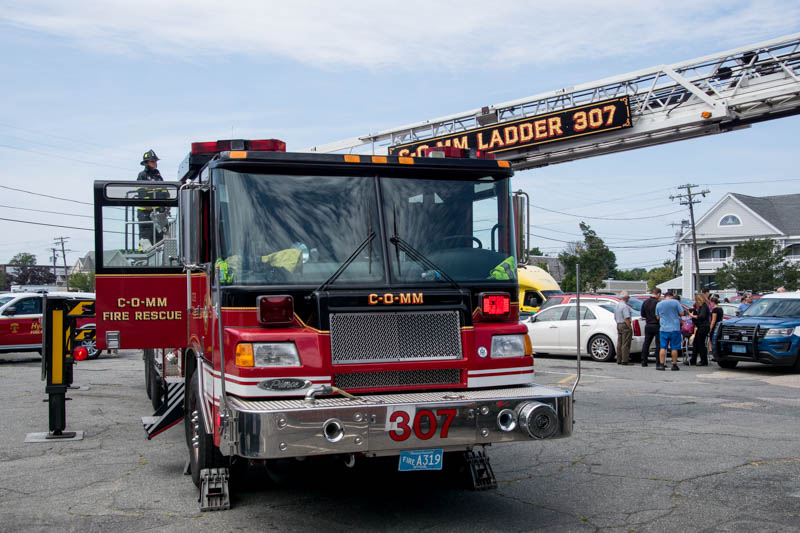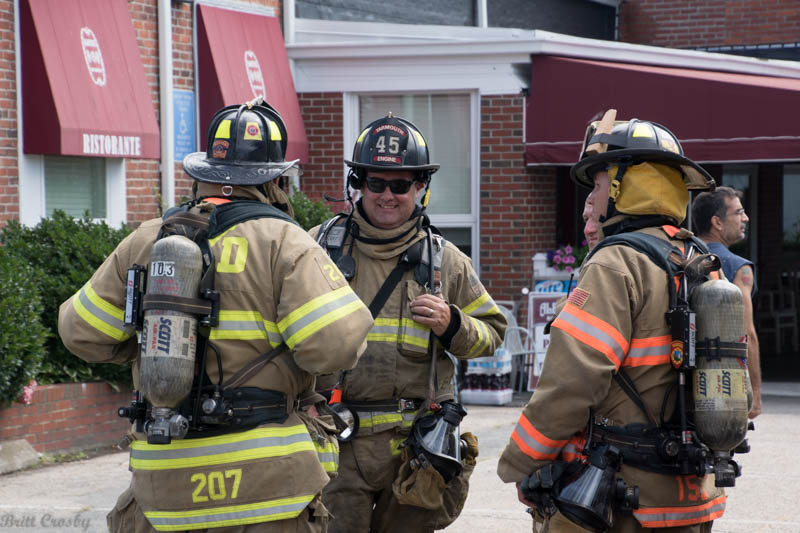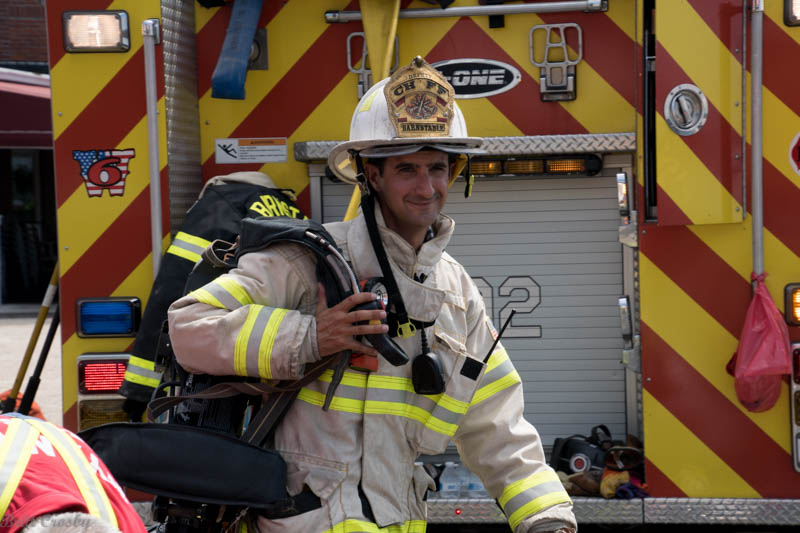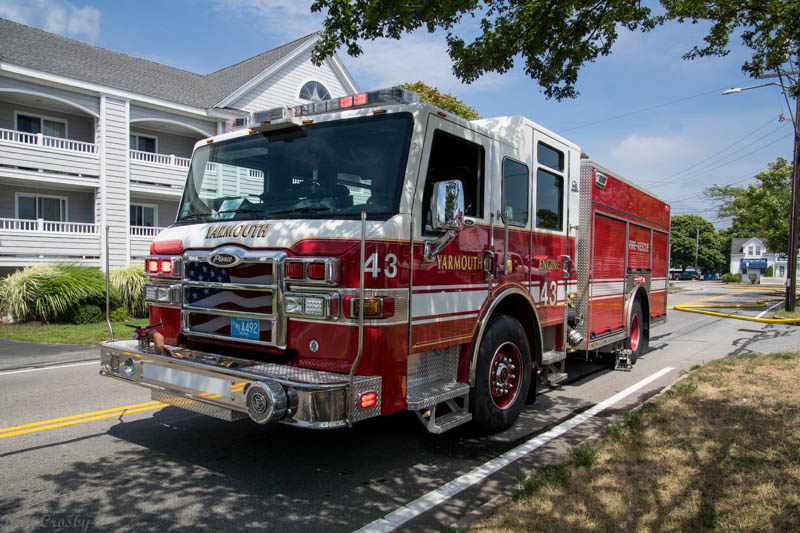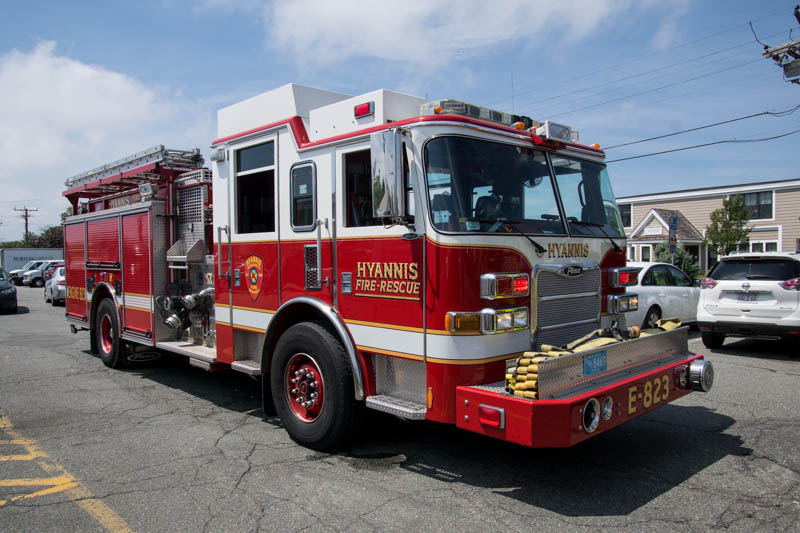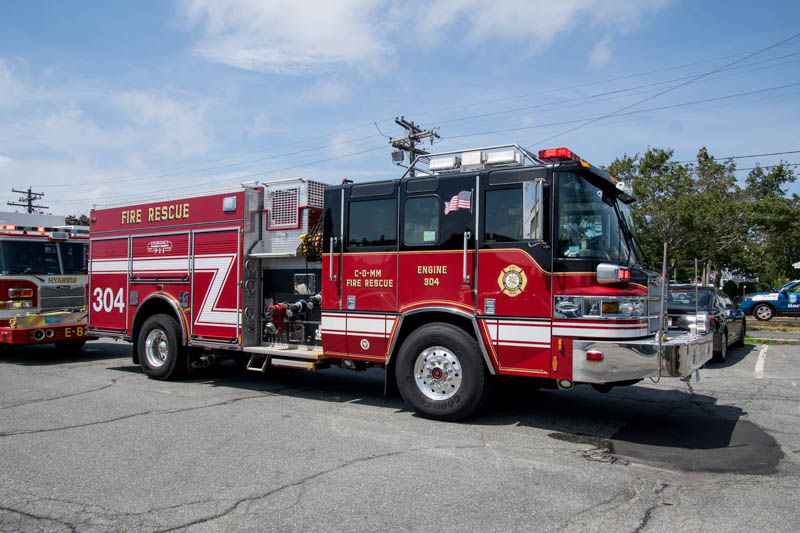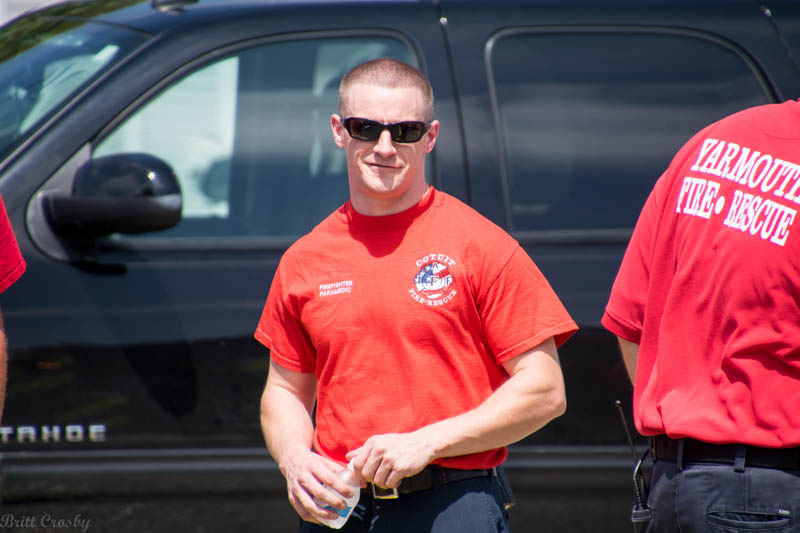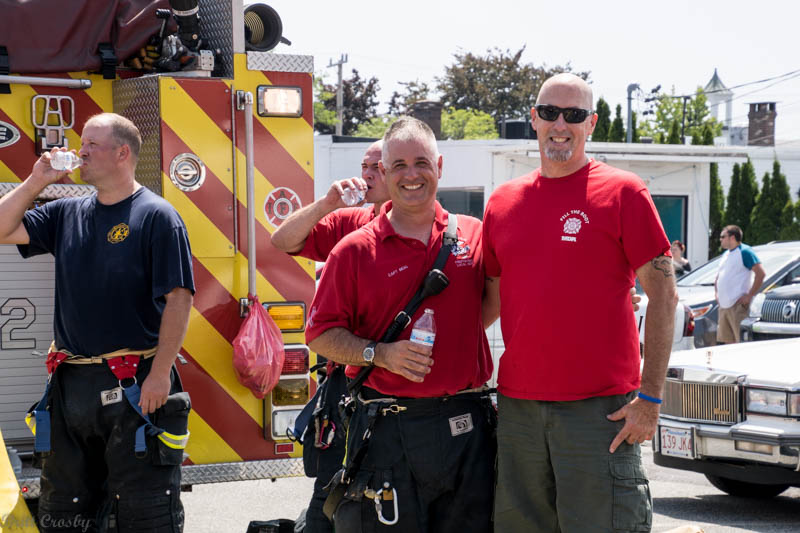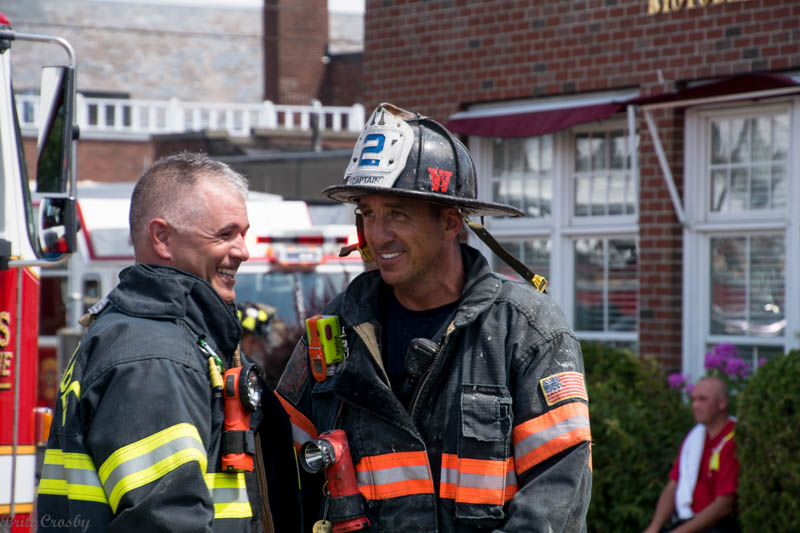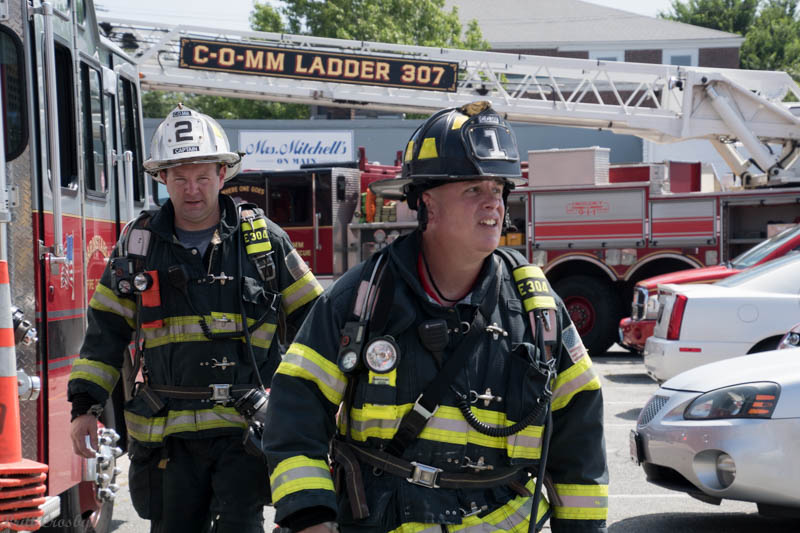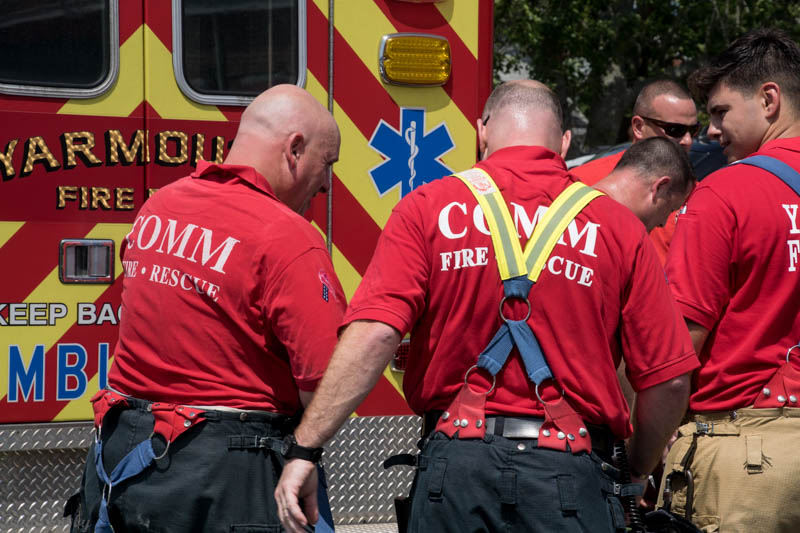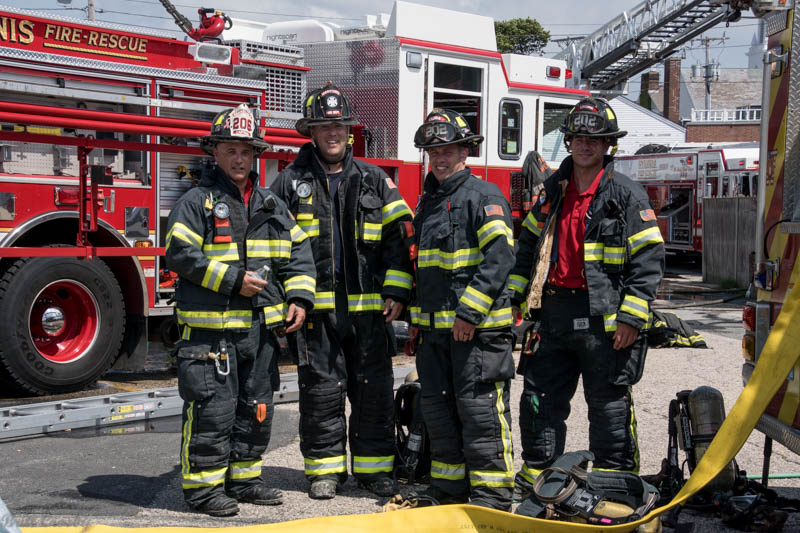 Red Cross Canteen Services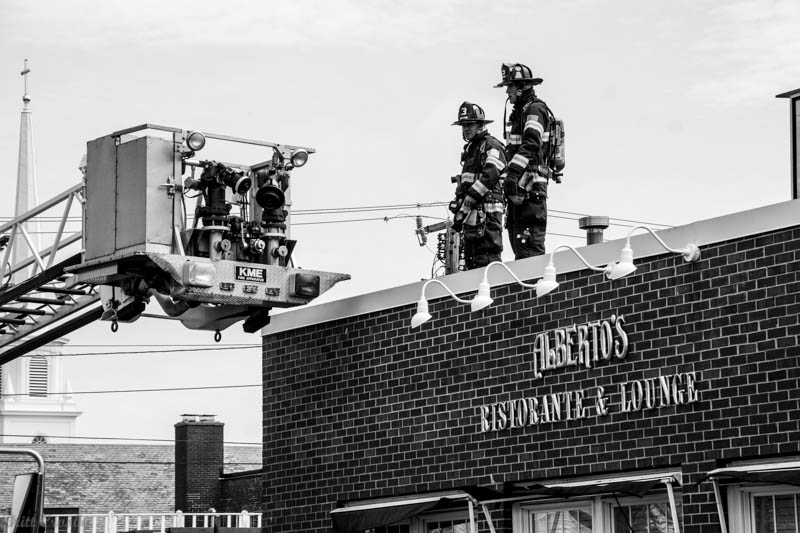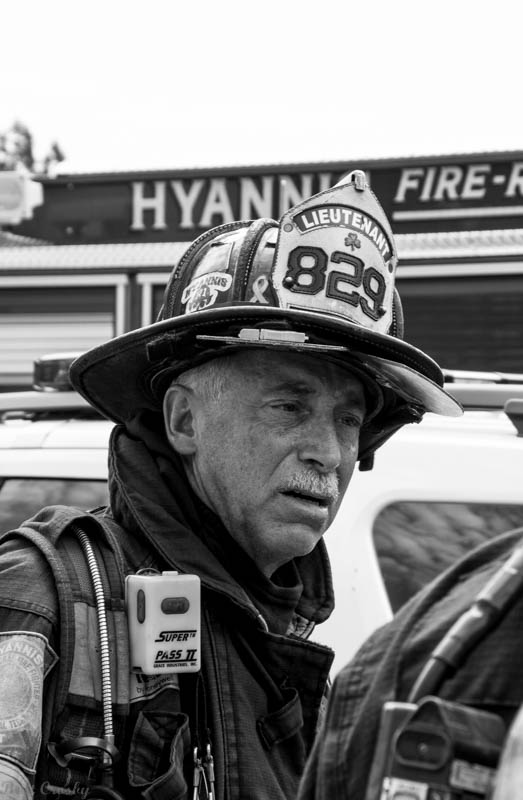 CapeCodFD.com
2016