CapeCodFD.com
HYANNIS FIRE DEPARTMENT
FIRE CHIEF PETER J. BURKE JR.
July 24, 2017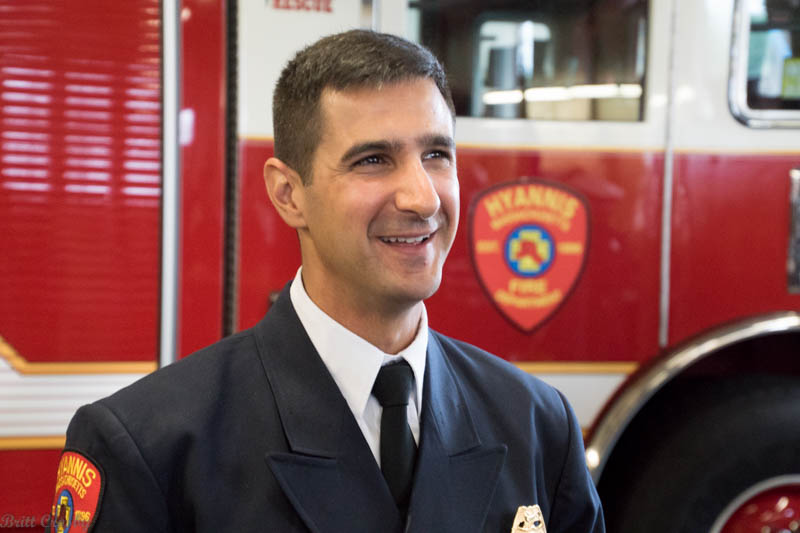 ASSUMING COMMAND
The 11th Fire Chief in the history of the Hyannis Fire District (since 1896)
Peter J. Burke Jr. was sworn in during the Assumption of Command Ceremony
at the Hyannis Fire Headquarters shortly after 0900 hours on Monday July 24, 2017.
Chief Burke assumes the position of Fire Chief vacated with the retirement of
Fire Chief Harold Brunelle who retired on October 31, 2016.
Deputy Chief Dean Melanson has been serving as Acting Fire Chief
since the retirement of Chief Brunelle.
Chief Burke began his fire service career as a junior firefighter in his home town
Swansea, MA where his father Peter J. Burke served for 45 years, the past 26 years
as the Swansea Fire Chief (retired in March 2017). Burke was hired as a career
firefighter/EMT in 2002 with the Seekonk Fire Department. He was a member of
IAFF Local 1931 with Seekonk and served several roles including Union President
and E-Board member. He worked in Fire Prevention and served as a shift commander
for a number of years.
In 2012, Burke was hired as a Deputy Fire Chief with the Barnstable Fire Department.
He has been a member of the Massachusetts District 1 Hazardous Materials Response
Team and is part of the leadership of the Barnstable County Technical Rescue Team.
He has served as an instructor with the Massachusetts Fire Academy and Cape Cod
Community College. He holds a B.S. in Fire Science and a Masters degree in
Emergency Management and is a graduate of the Chief Fire Officer Program.
Chief Burke's wife Jess, and three children Brendan, Grace, and Jack attended
the ceremony as did his brother Patrick, a Providence firefighter, family,
friends, dozens of chief officers from Cape Cod and Bristol County,
other officials, past and present firefighters and well wishers.
Congratulations Chief!



The Hyannis Fire Department protects about 9.5 square miles
with a year round population of approximately 18,000
and a day and seasonal population many times that.

The department operates with 58 personnel including
(4) groups of 12 personnel per shift, a Fire Chief,
Deputy Chief, Training Captain, 2 Fire Prevention Officers,
an EMS Officer, a mechanic, maintenance person,
executive Secretary, and Fire Prevention clerk/secretary.
The department responded to 6,503 calls in 2016
(an average of about 18 calls/day) with a force trained
as firefighter/EMTs and Paramedics.
Apparatus includes (3) Pumpers, (1) Aerial Tower,
(1) Heavy Rescue Truck, (4) Ambulances, (1) Dive truck,
(1) Fireboat, (1) rescue boat, and several cars
and support vehicles operating from 1 Fire Station.
A new Fire Headquarters is currently under construction
which will replace the current station built in 1965.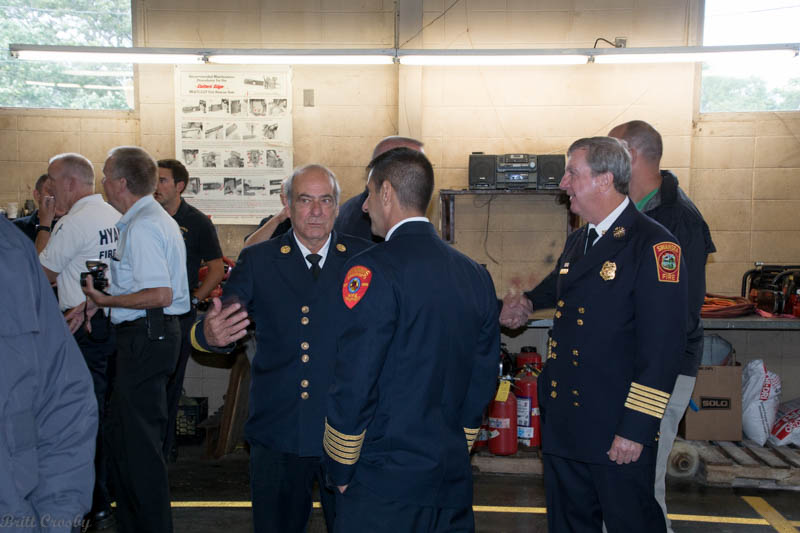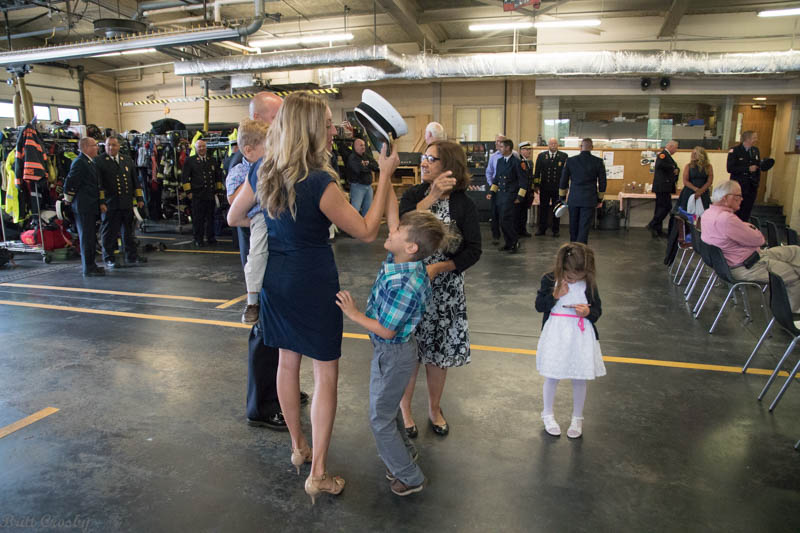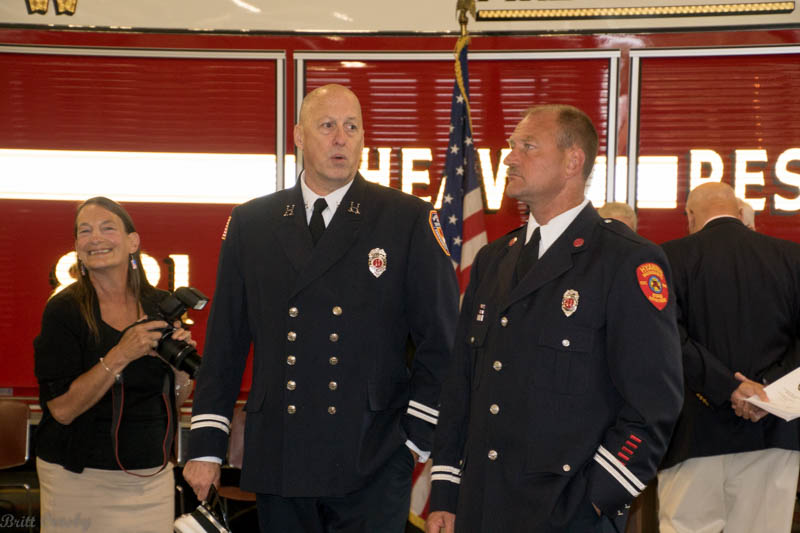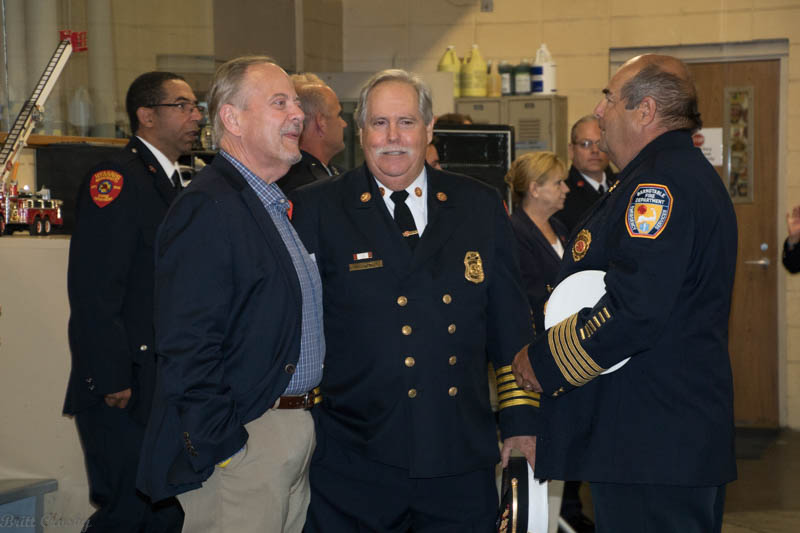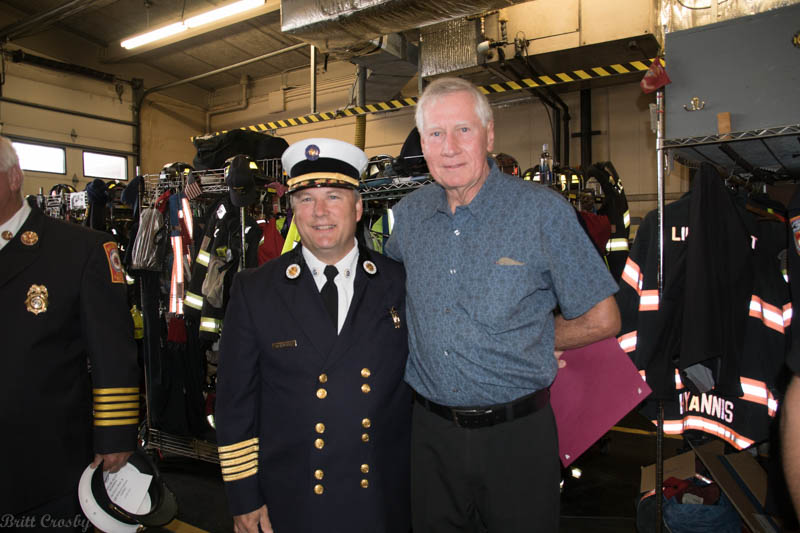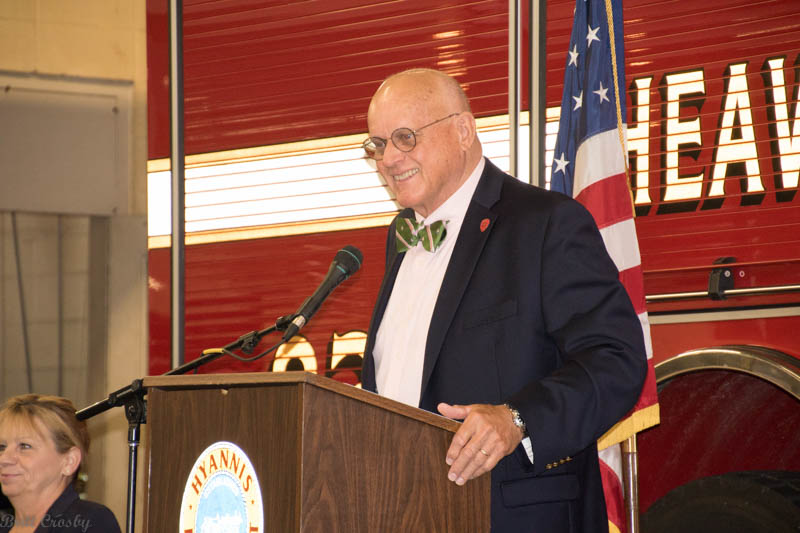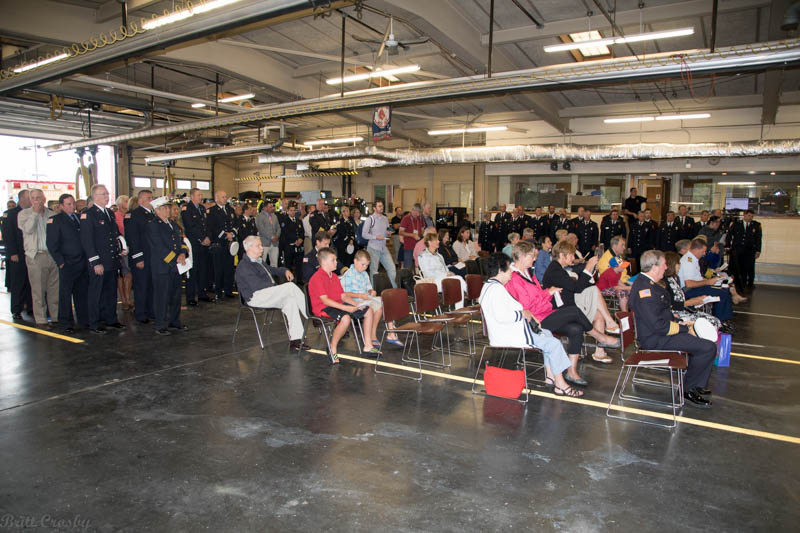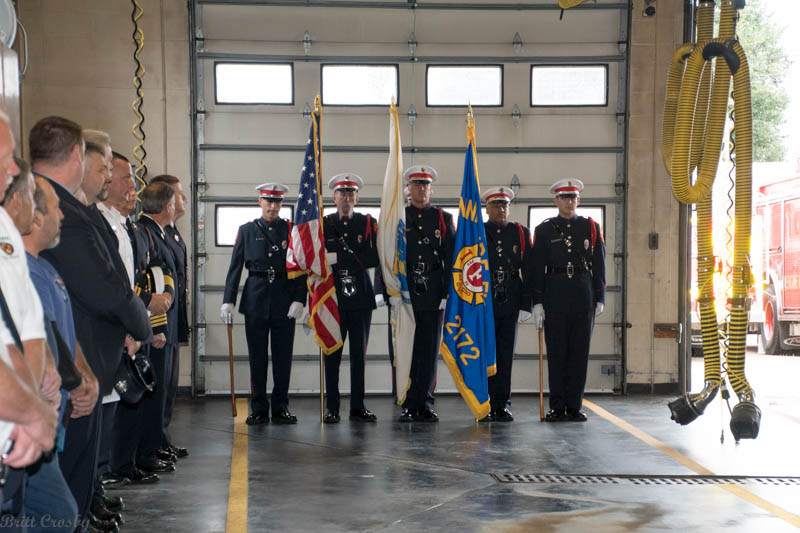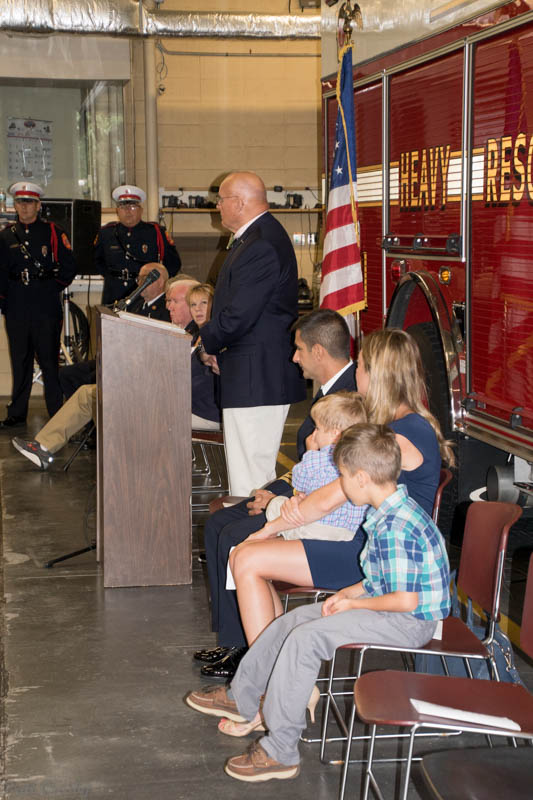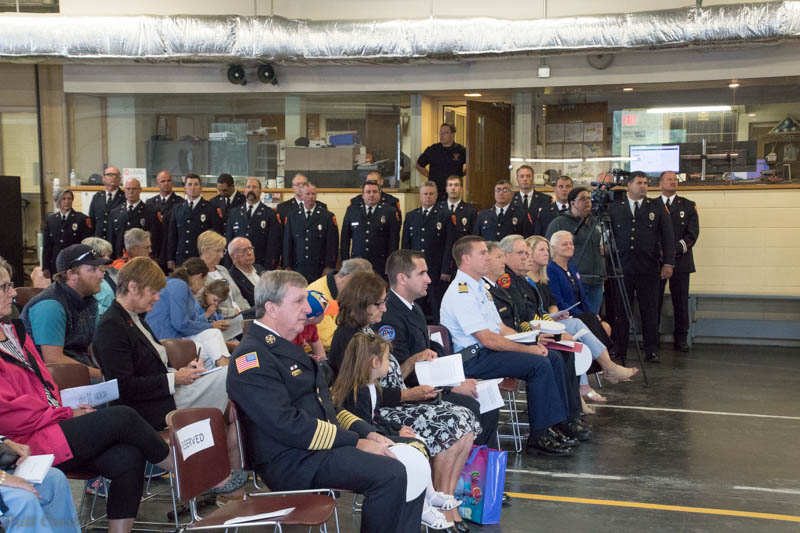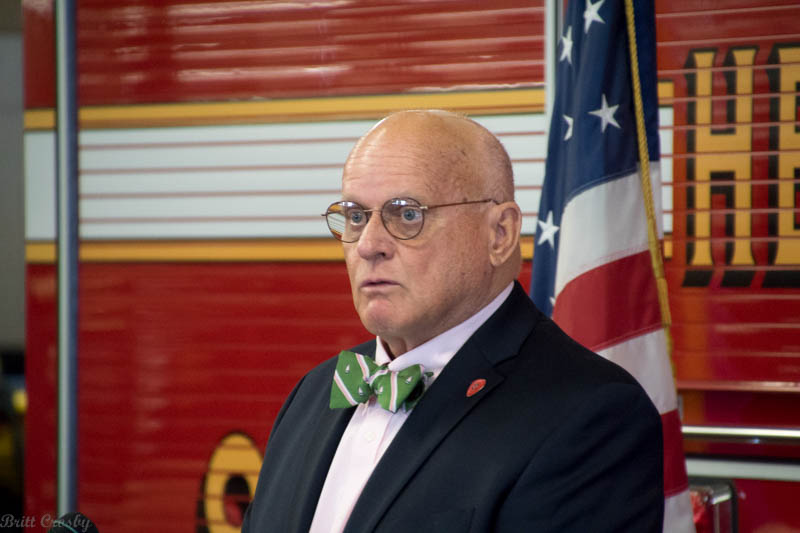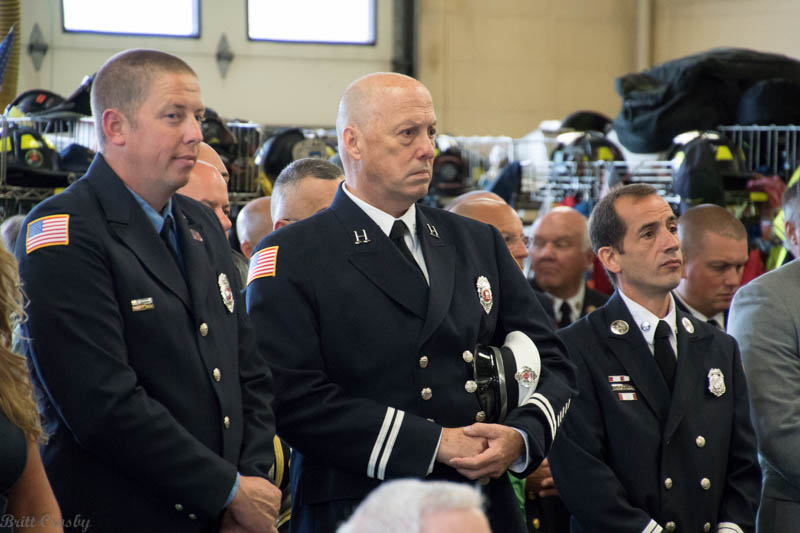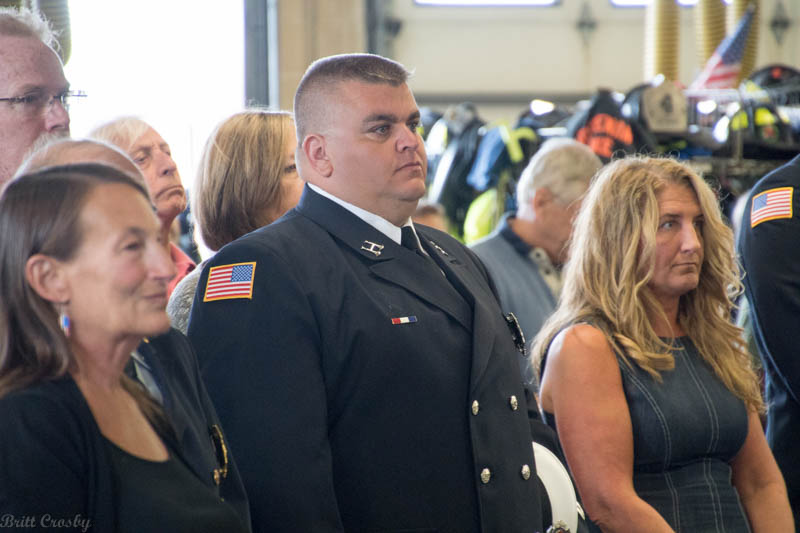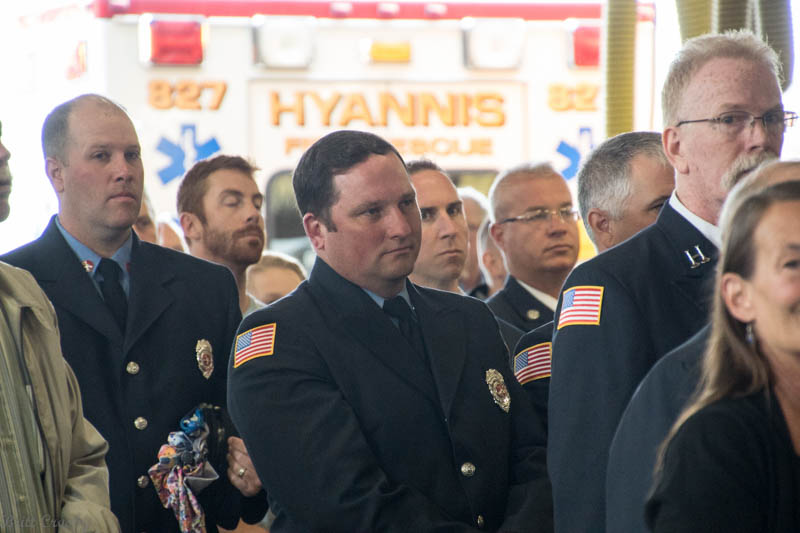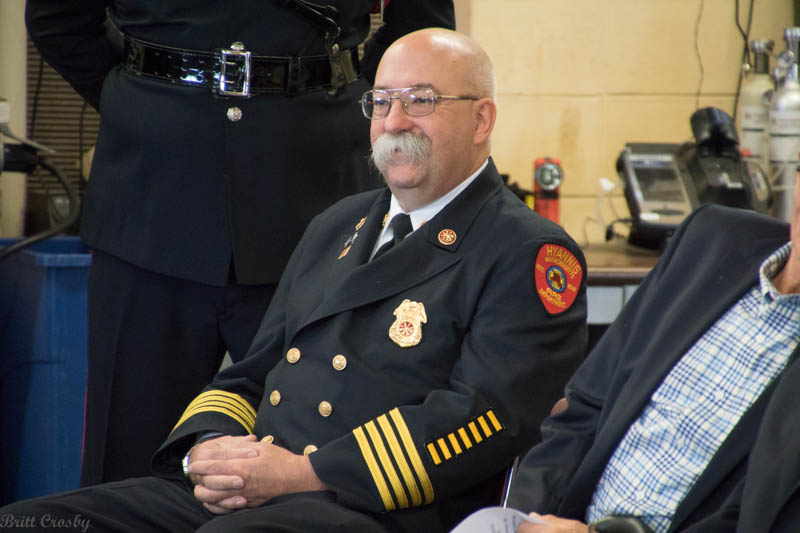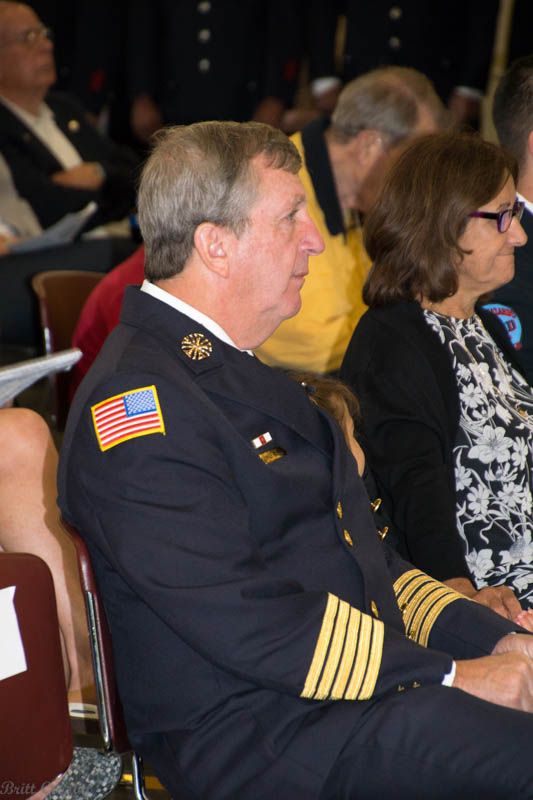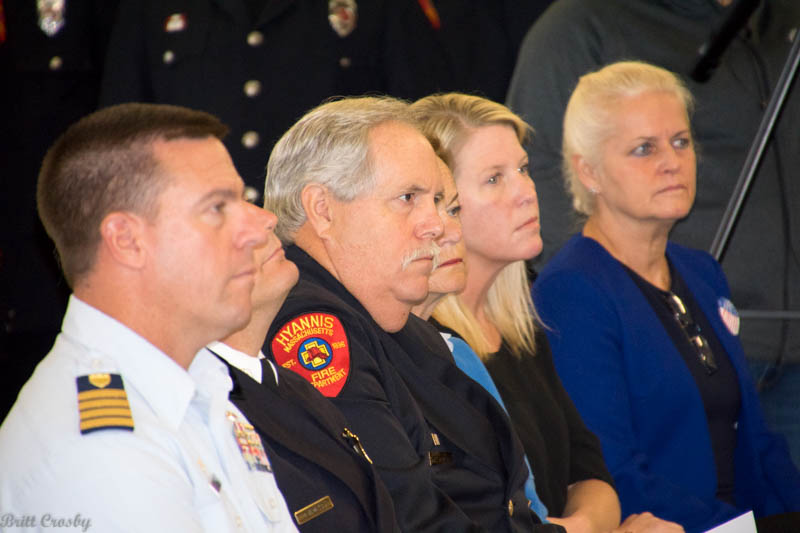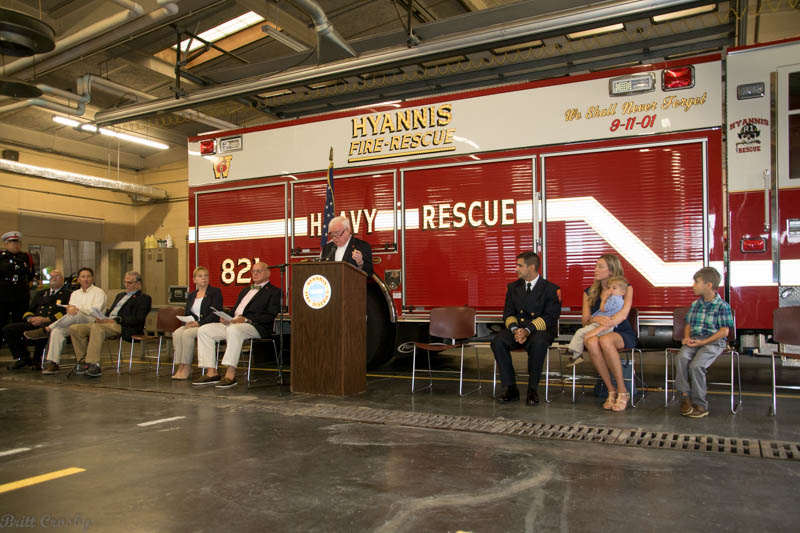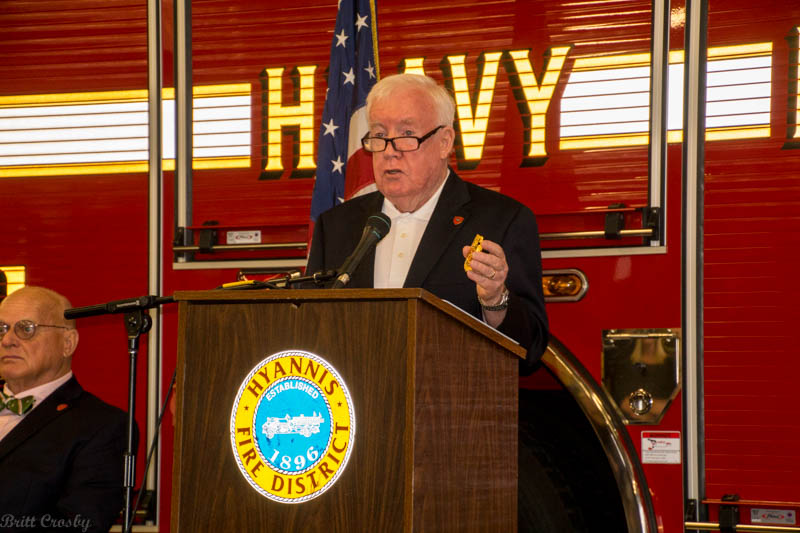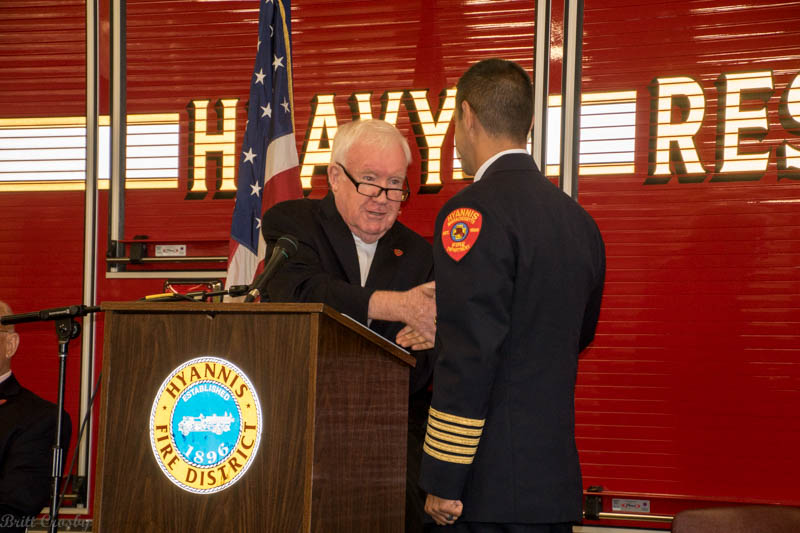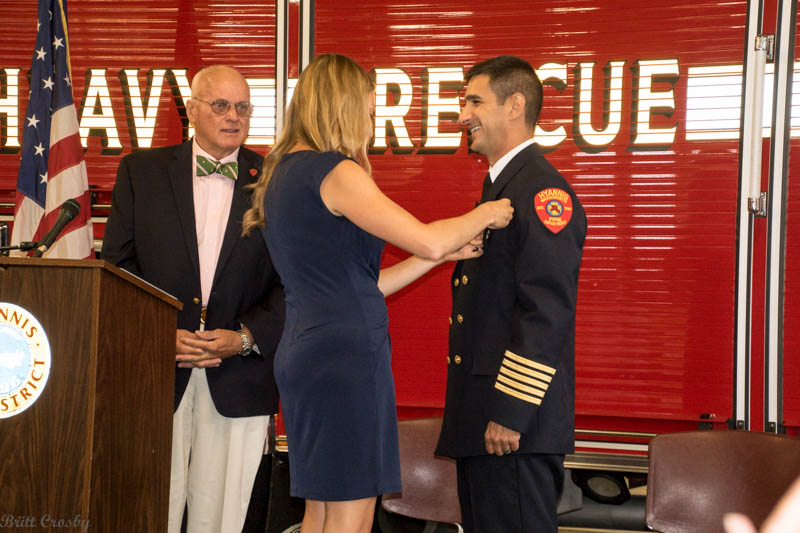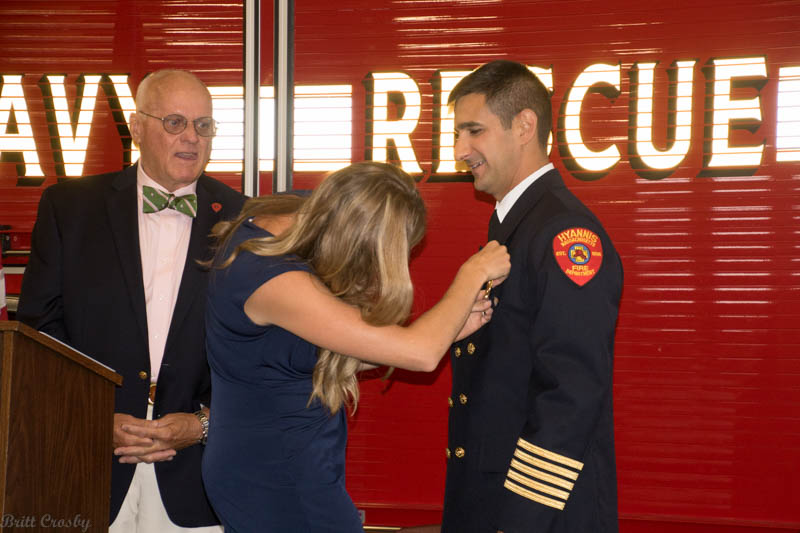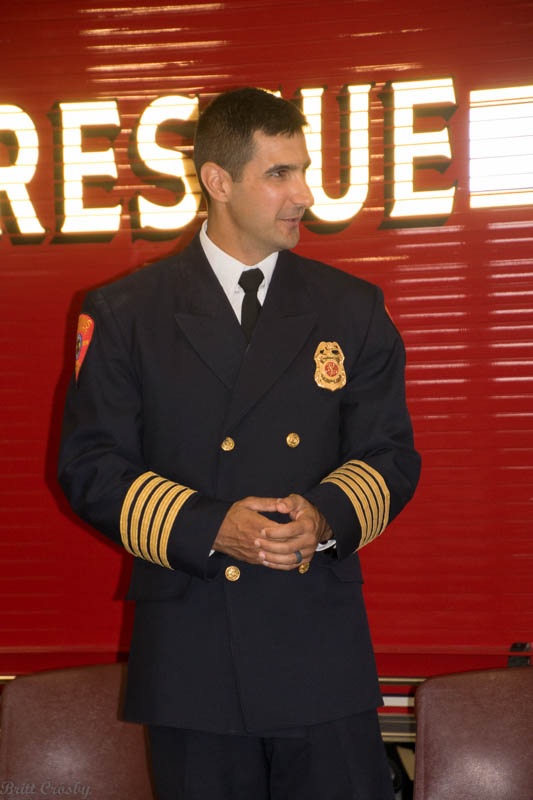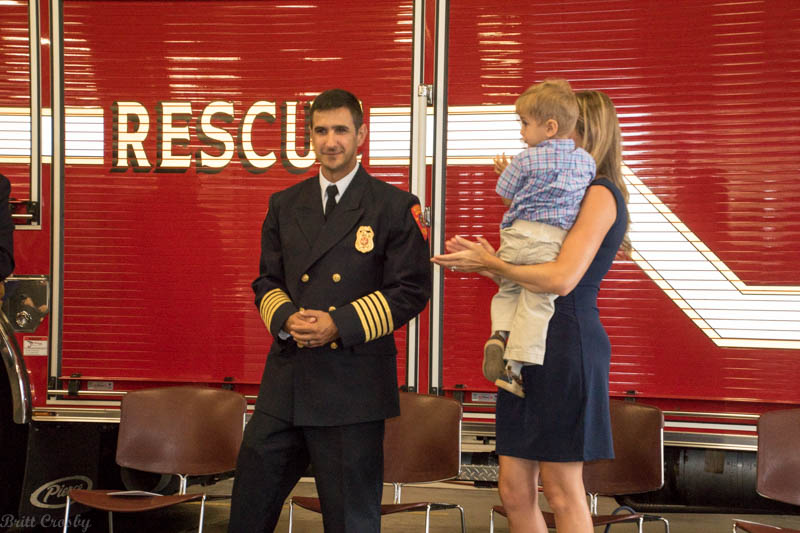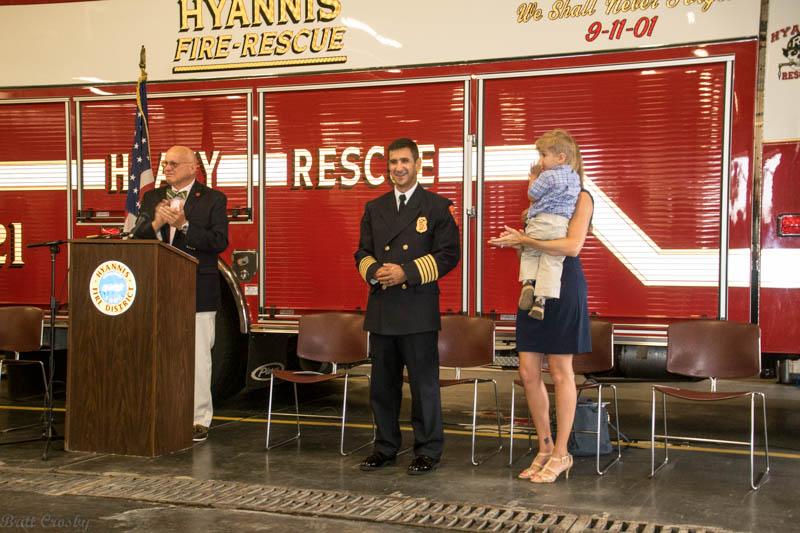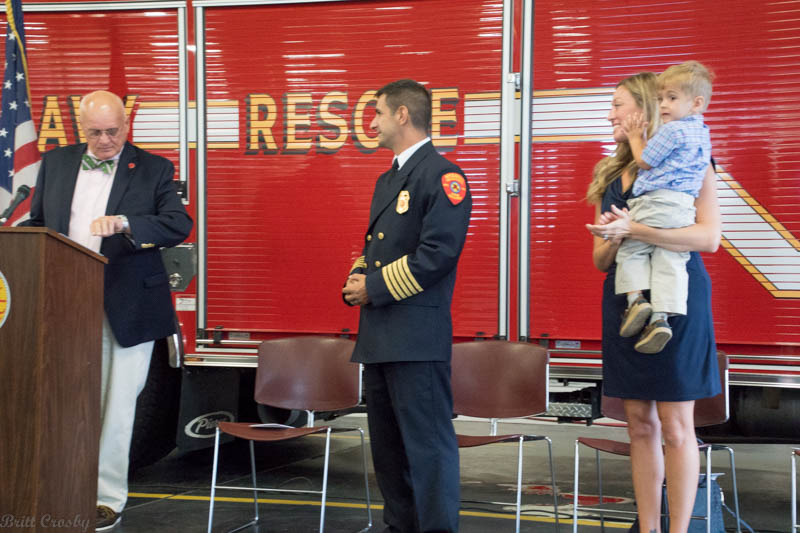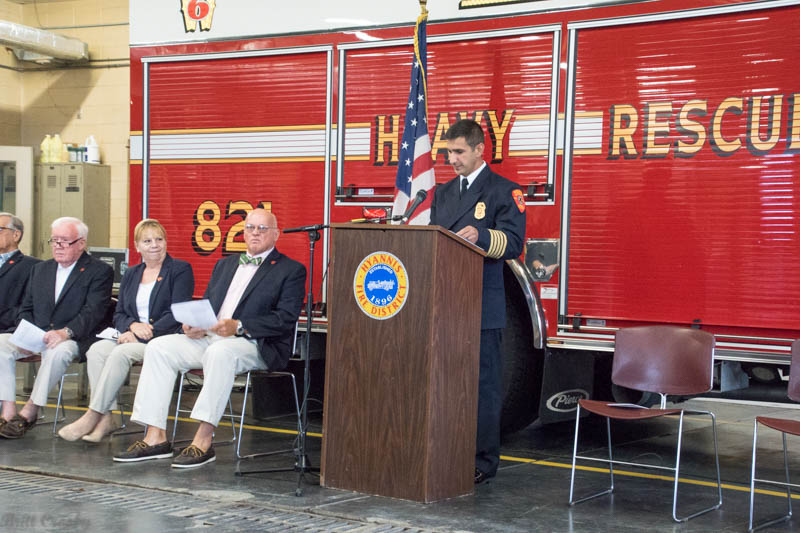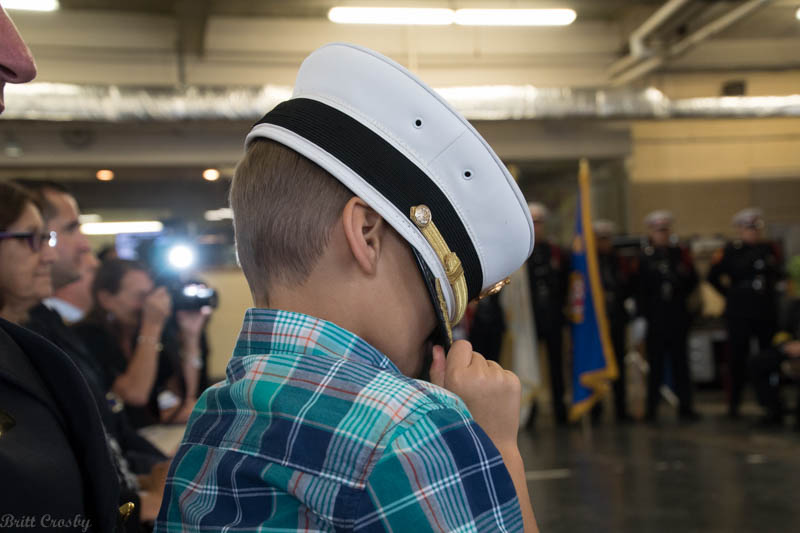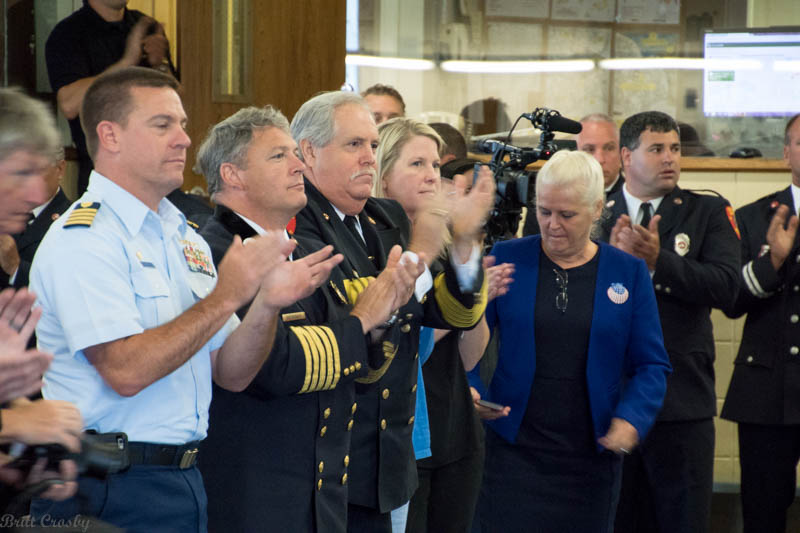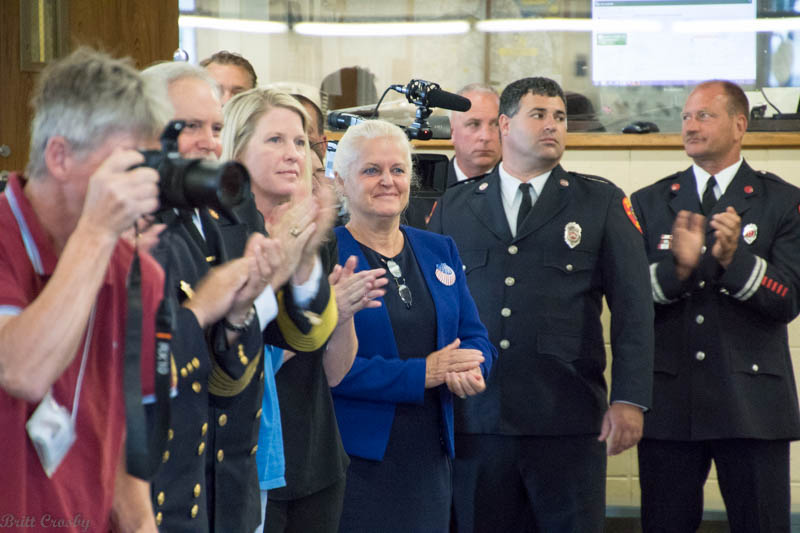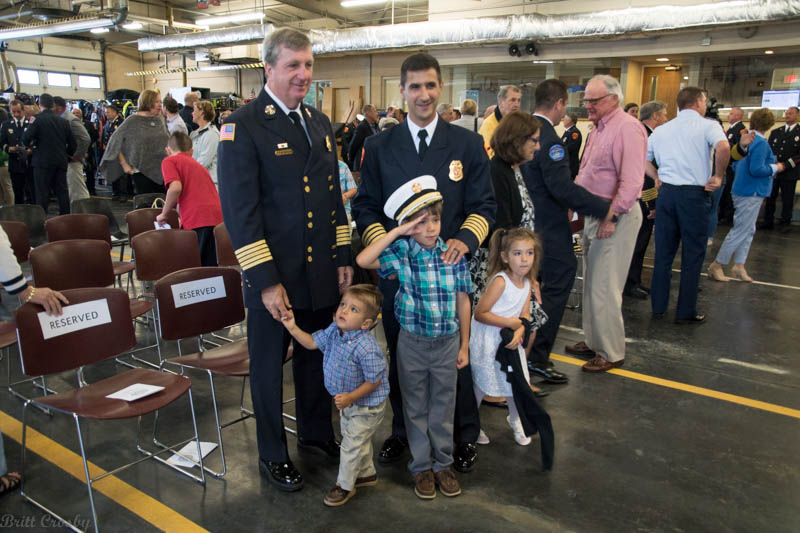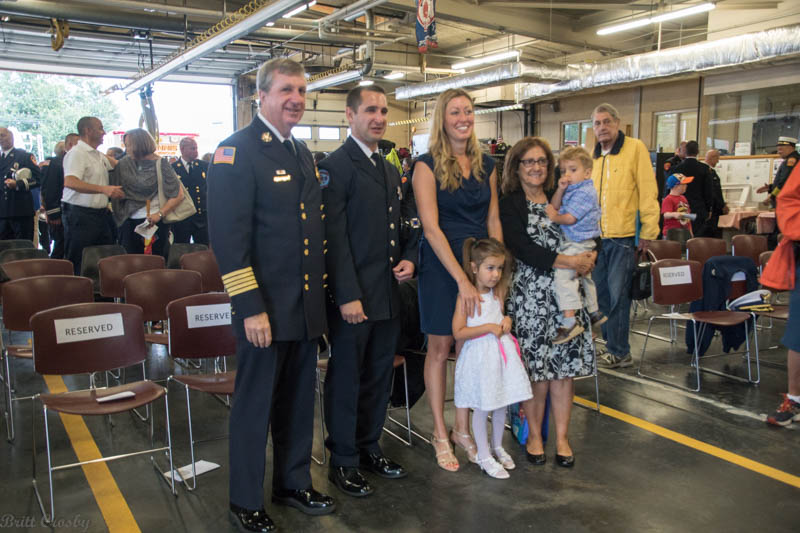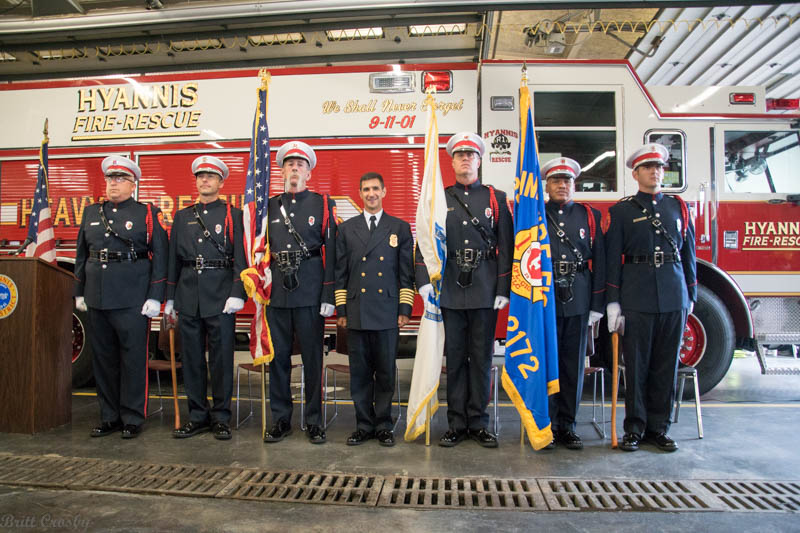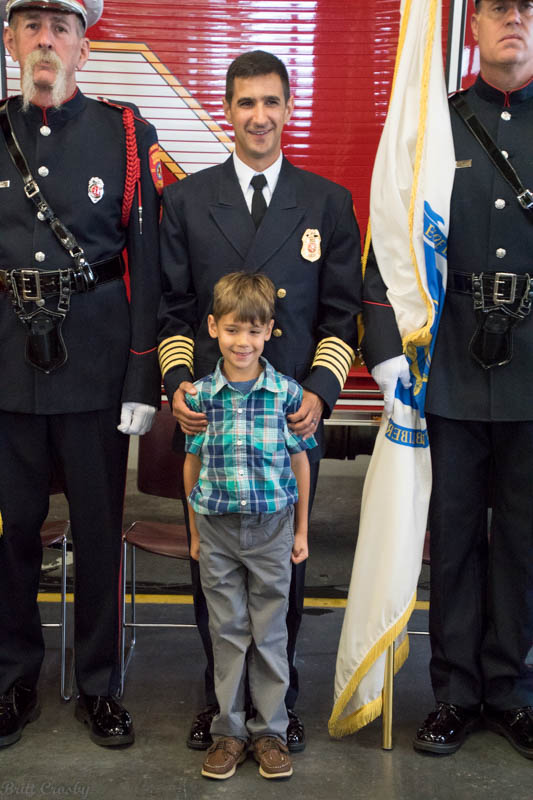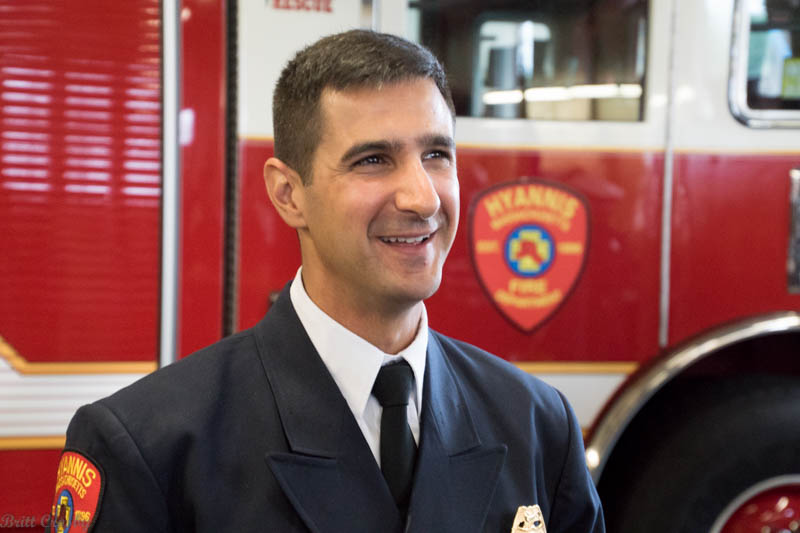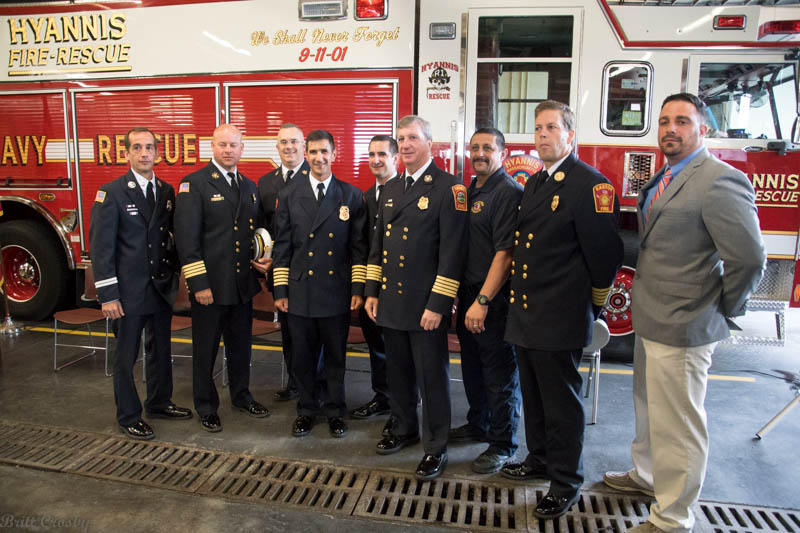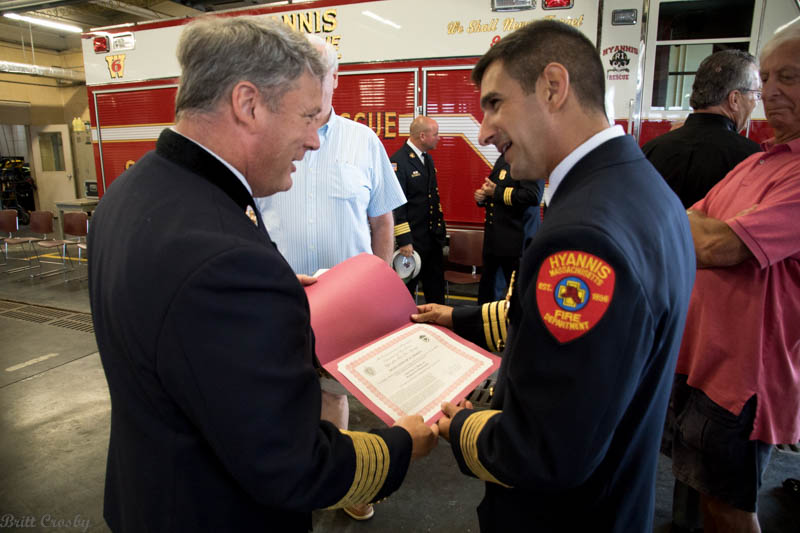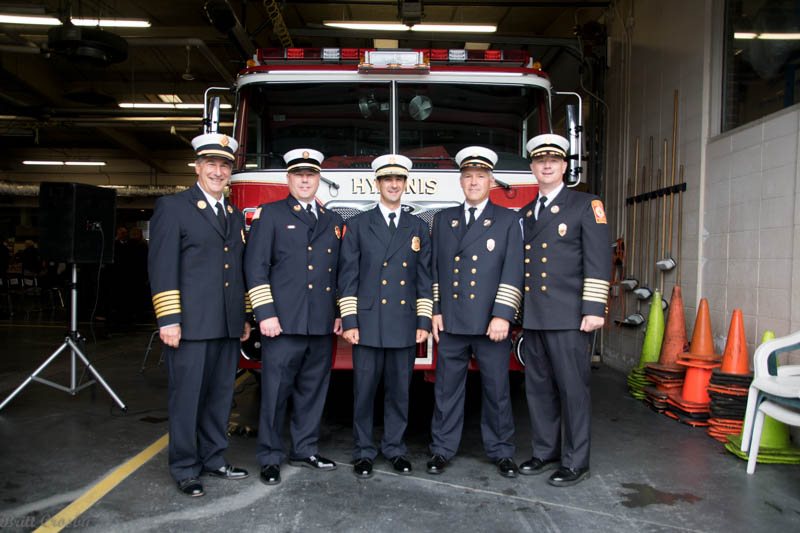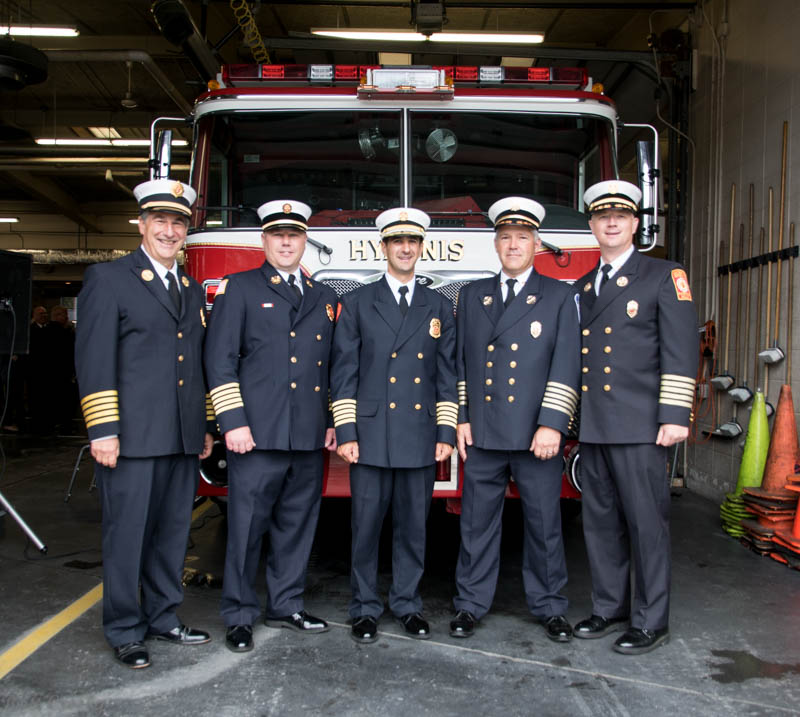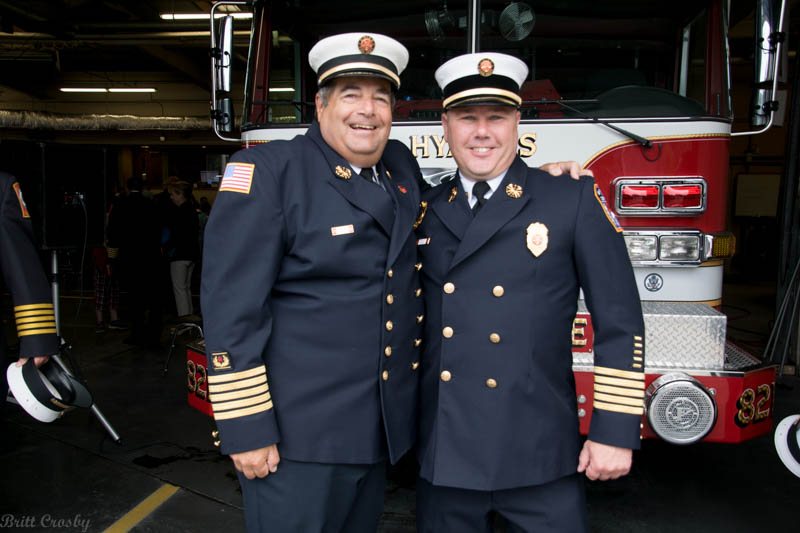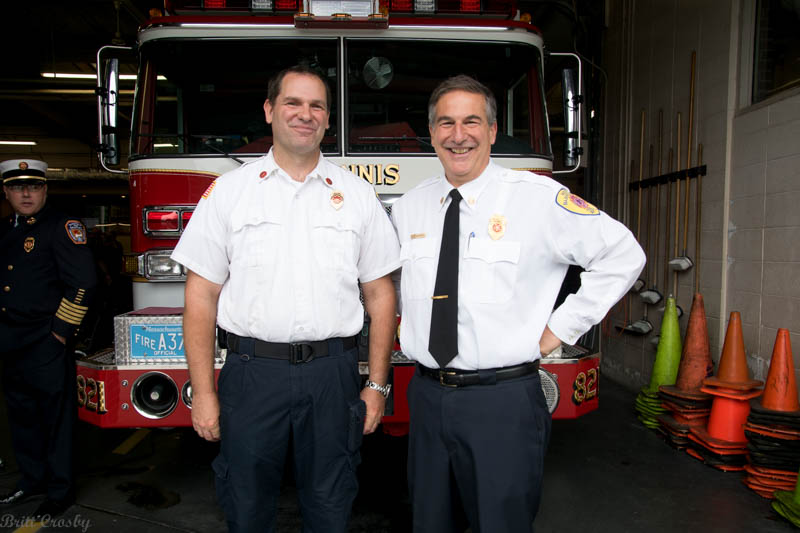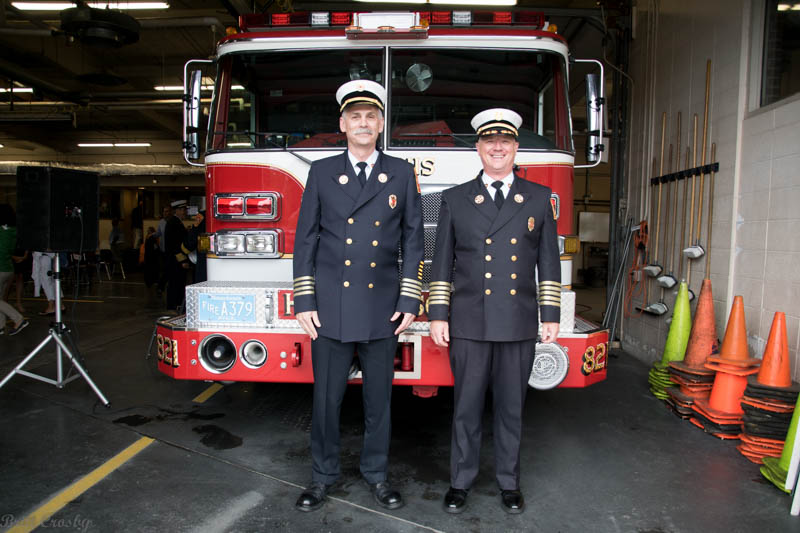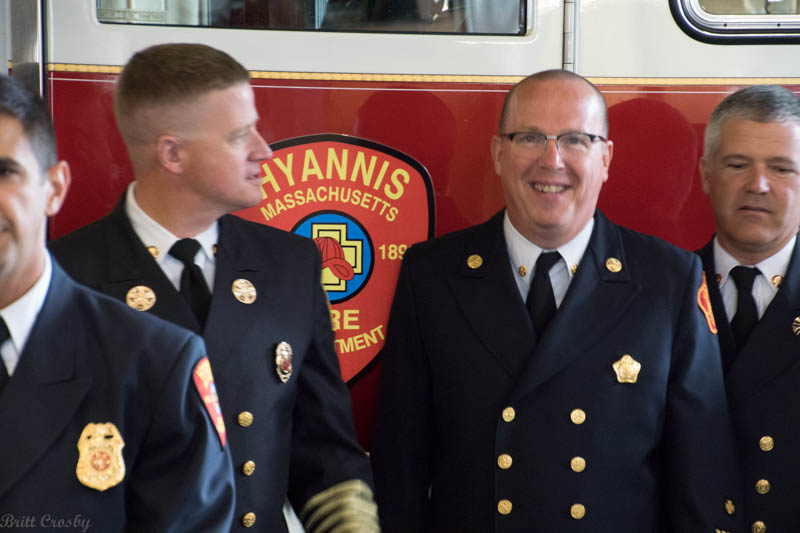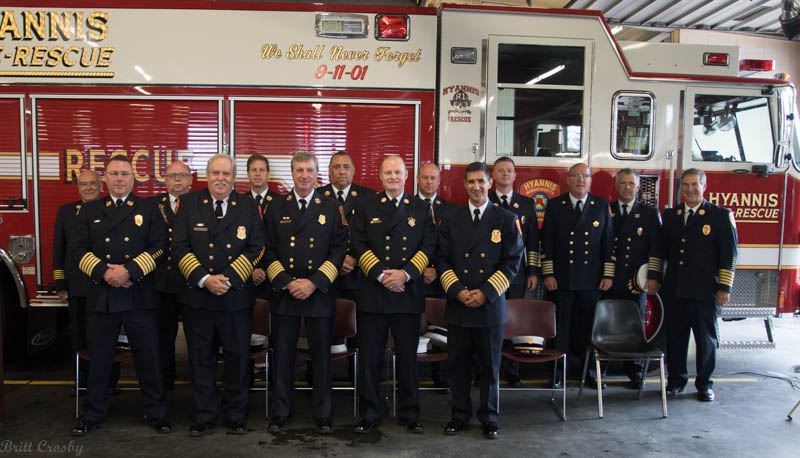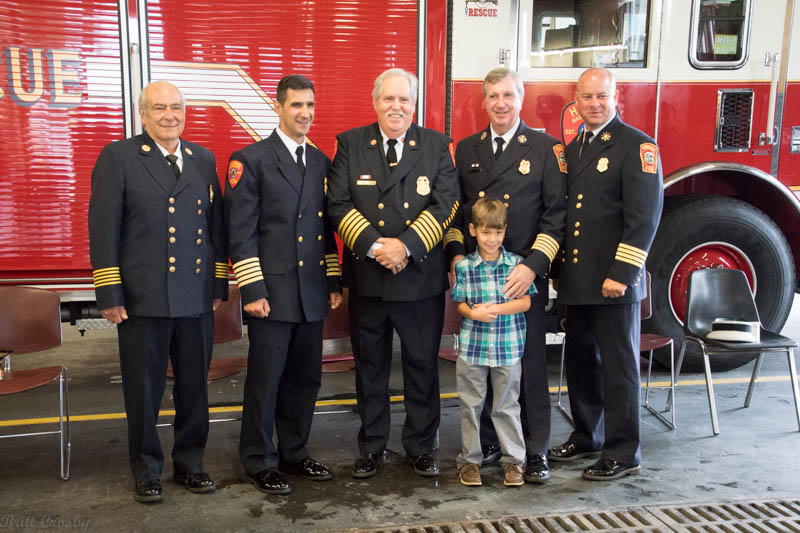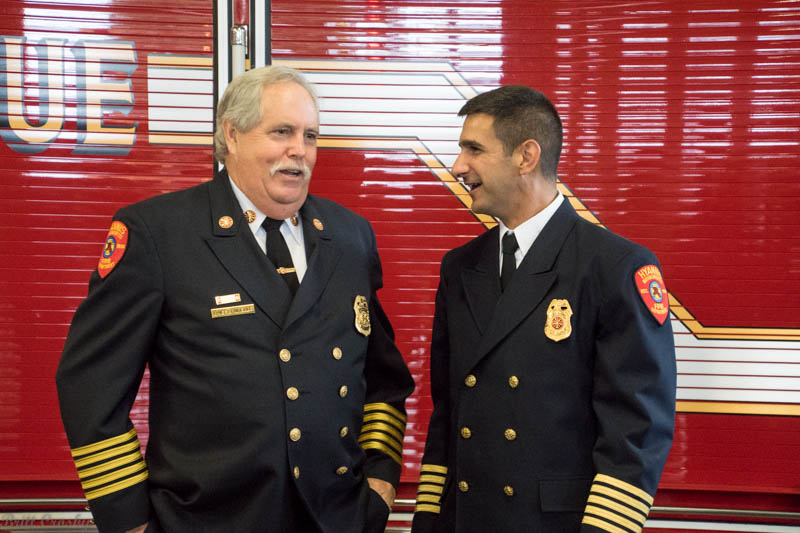 Retired Hyannis Fire Chief Harold Brunelle and new Fire Chief Peter J. Burke Jr.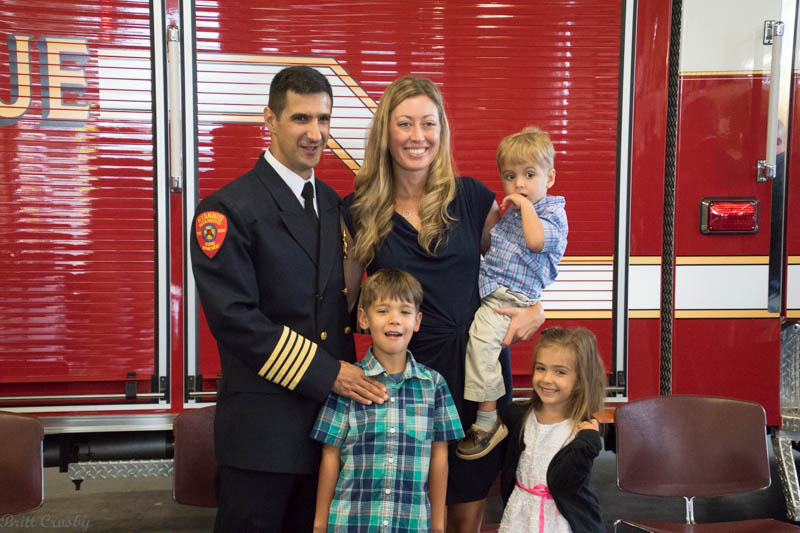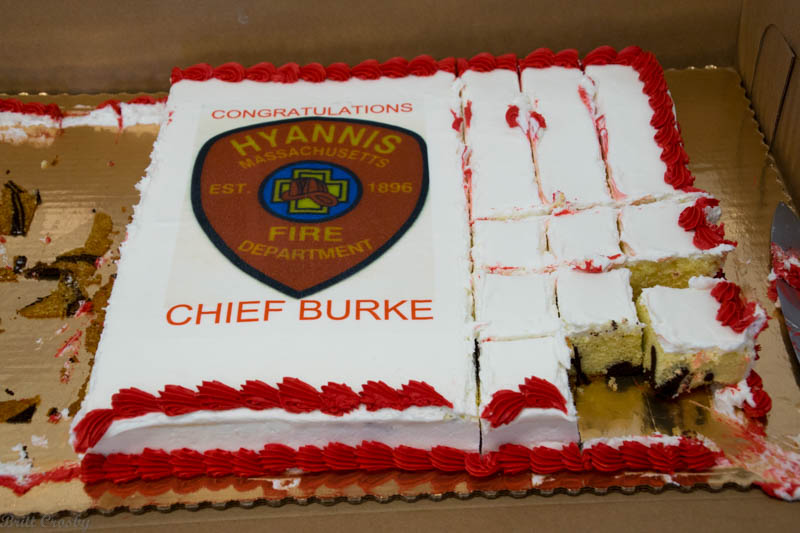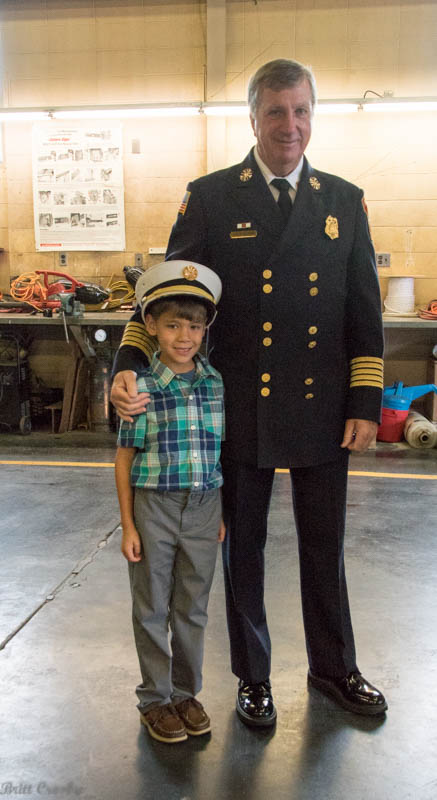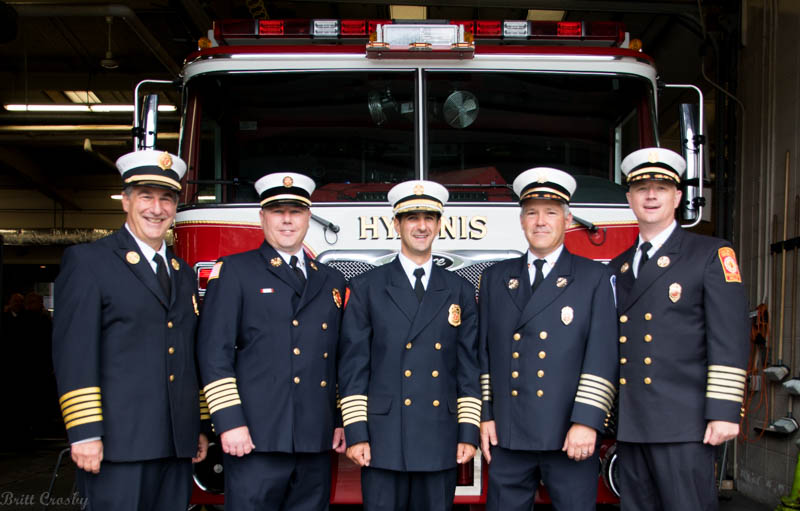 The Five Chiefs of the Barnstable Fire Districts
West Barnstable Chief Joe Maruca, Barnstable Chief Frank Pulsifer,
Hyannis Chief Peter Burke Jr., Cotuit Chief Paul Rhude, and COMM Chief Mike Winn.
July 24, 2017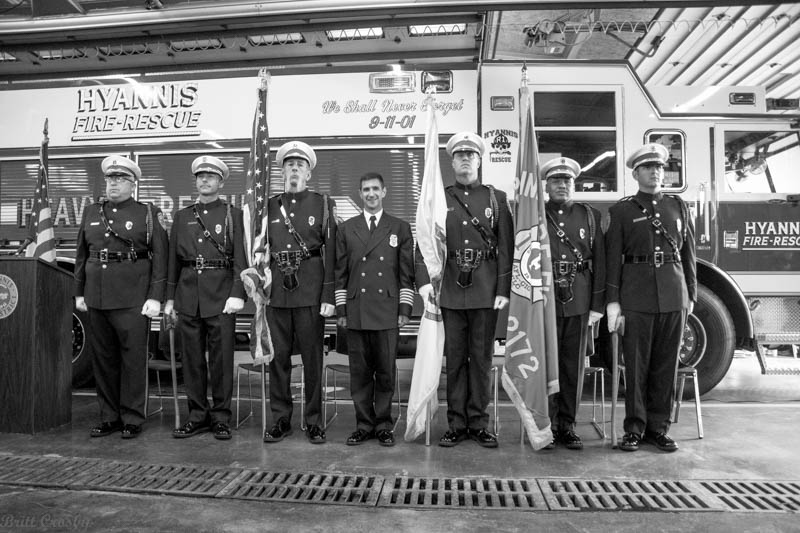 CapeCodFD.com
2017