CapeCodFD.com
EMERGENCY LANDING
BARNSTABLE MUNICIPAL AIRPORT
HYANNIS
Monday November 10, 2014 Approx 15:30 hrs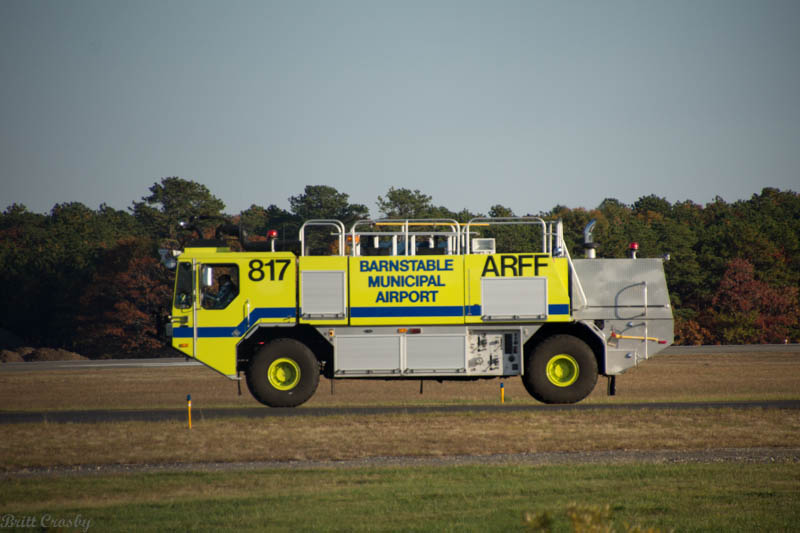 IN FLIGHT EMERGENCY
Emergency apparatus from the Barnstable Municipal Airport ARFF unit and the Hyannis
Fire Department stood by for nearly 30 minutes while a single engine Beech Bonanza airplane
circled using up fuel prior to making an emergency landing on Monday November 10, 2014.
The front landing gear failed to deploy and the pilot alerted emergency crews. When everything
was in place, the plane made a slow approach to the end of Runway 15 and gently guided the
plane to a stop on its nose as apparatus closed in. There was no fire and the pilot was able
to walk away uninjured in the dramatic afternoon landing.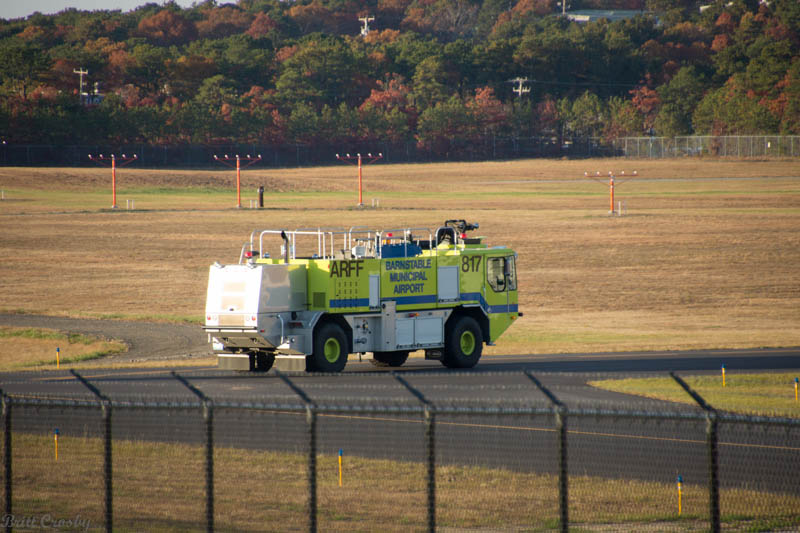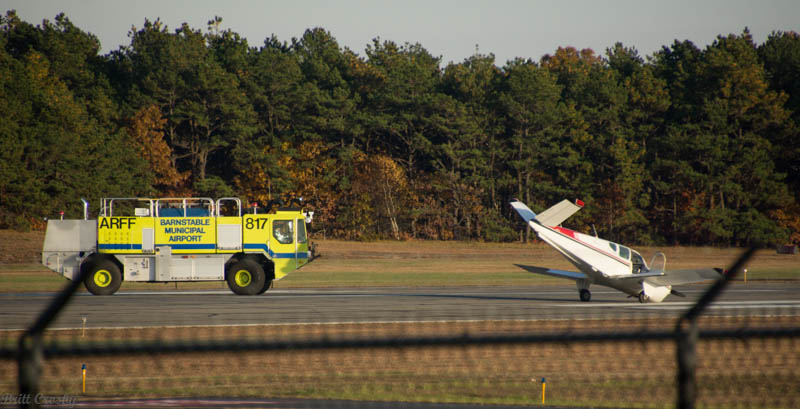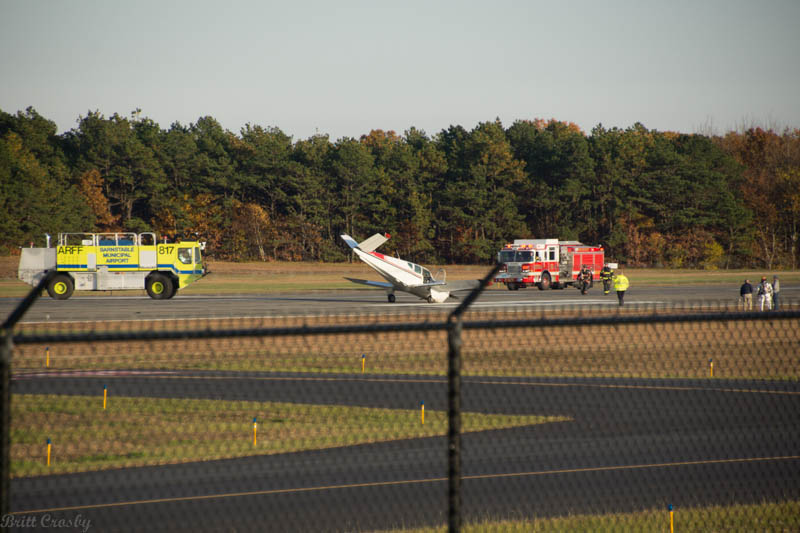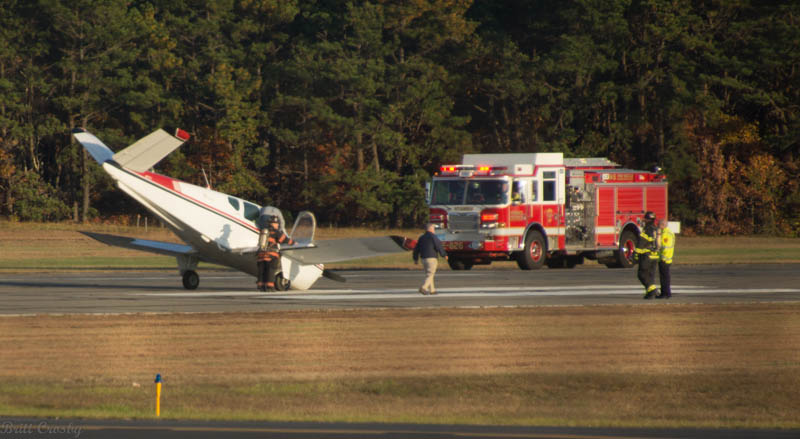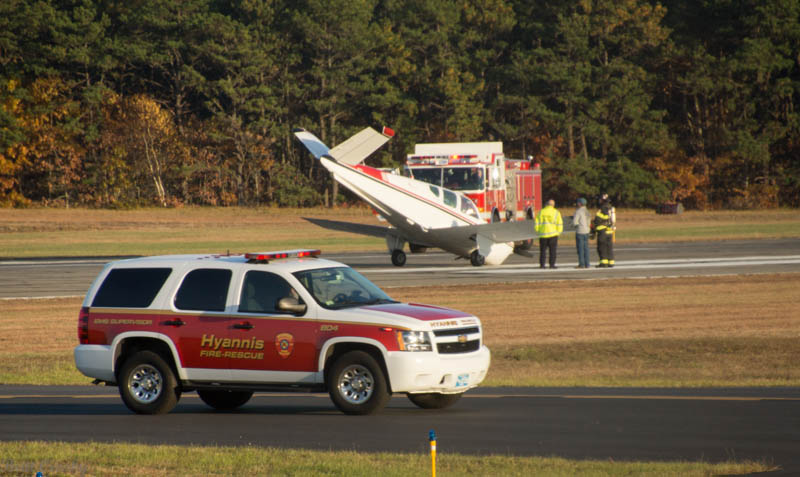 CapeCodFD.com
2014