CapeCodFD.com
HARWICH FIRE
PROMOTIONS DAY
July 20, 2018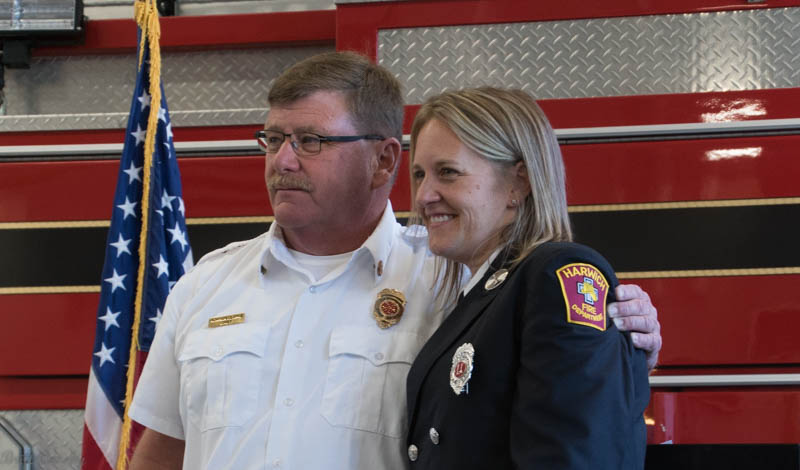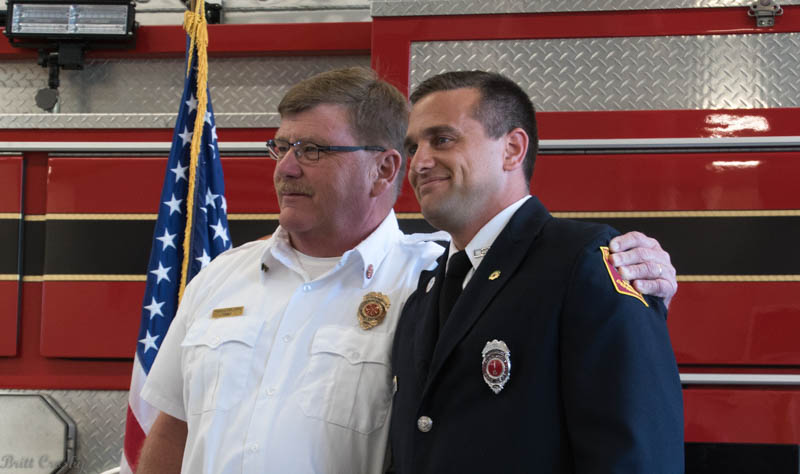 A PROUD DAY AT HARWICH FIRE DEPARTMENT
The Harwich Fire Department promoted Leighanne Smith to Captain of Group 2 and Engine 65.
She is an 18 year member of the Harwich FD, a paramedic, and has served as Lieutenant for several years.
Captain Smith fills the vacancy created by the retirement of Capt John Clarke.
The Harwich Fire Department also promoted Justin White to Lieutenant of Group 4 and Engine 64.
Lt White is a 7 year member of the Harwich FD, as well as a paramedic.
He began his service years ago as a multi-generational member of the Provincetown Fire Department.

The day also saw the designation of Firefighter/paramedic Eric Elliot as OIC on Group 4,
the full appointment of Firefighter William Schneeweiss after completing his 1 year probation.
Two new "probie" members, Joseph Battista and Andrew Ottino were introduced and
presented with the probationary helmet shields.
Among the speakers were retired Captain Joseph McNeil who had also served as the leader
of Group 2 and Captain John Clarke who has just retired as the Captain of Group 2 and
Engine 65. He provided a stirring Keynote address and offered 36+ years of wisdom
to the new officers and other members of the department.


Congratulations to all!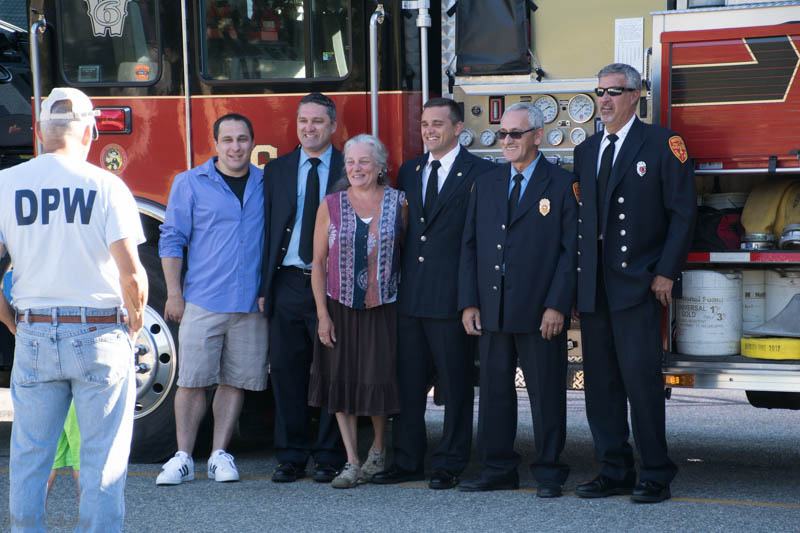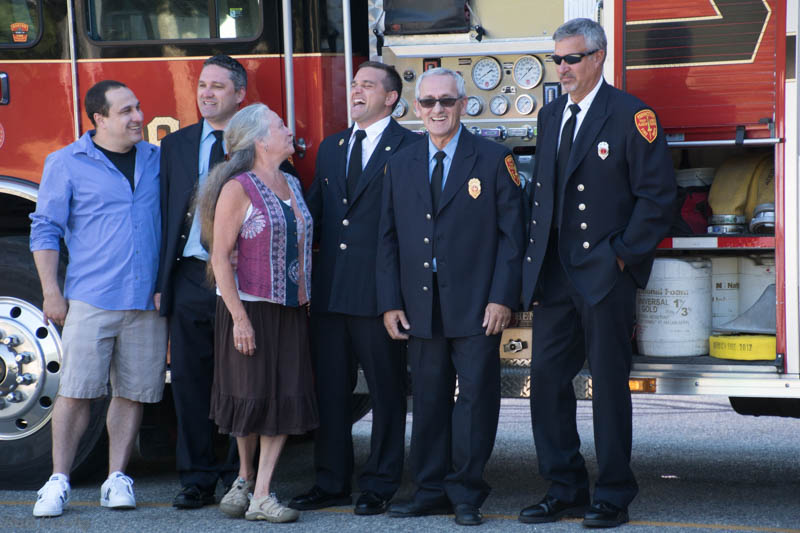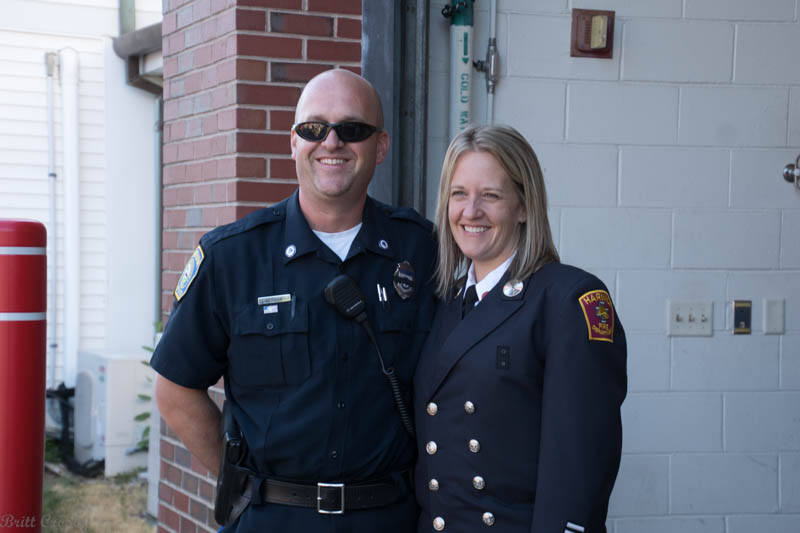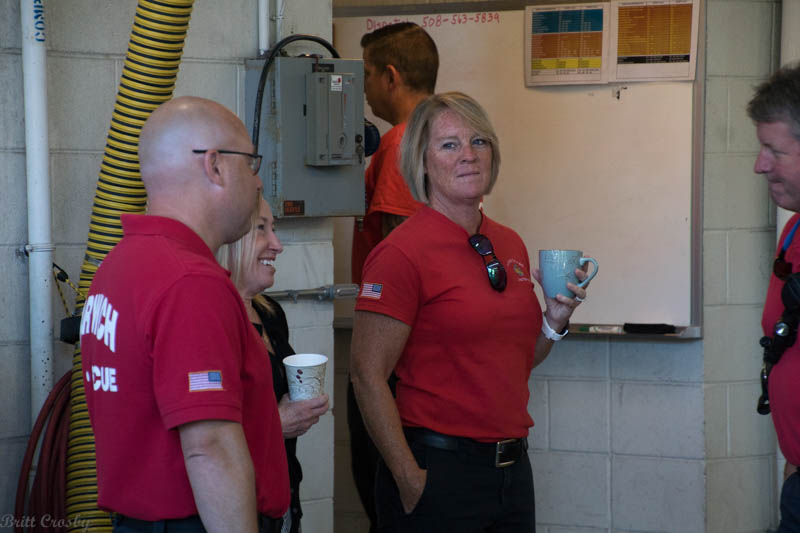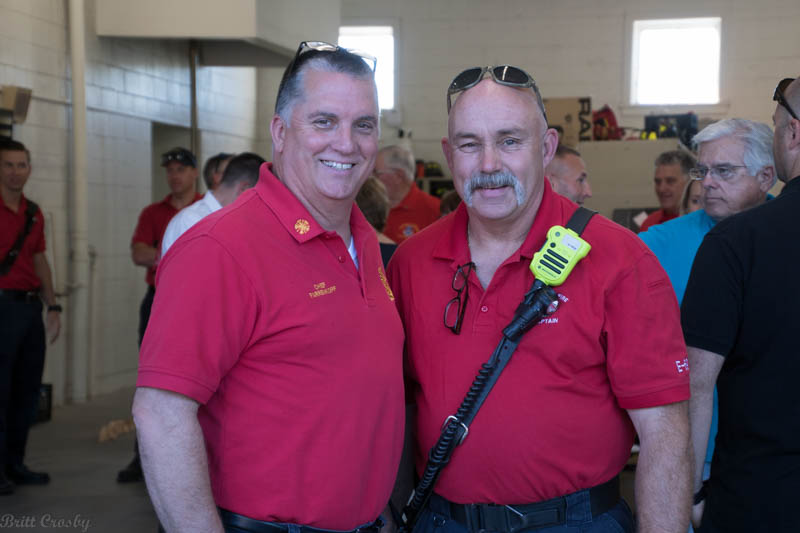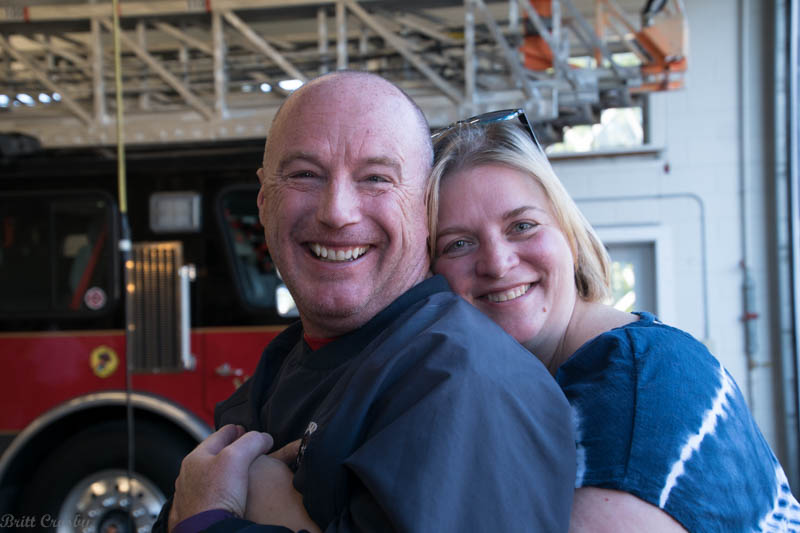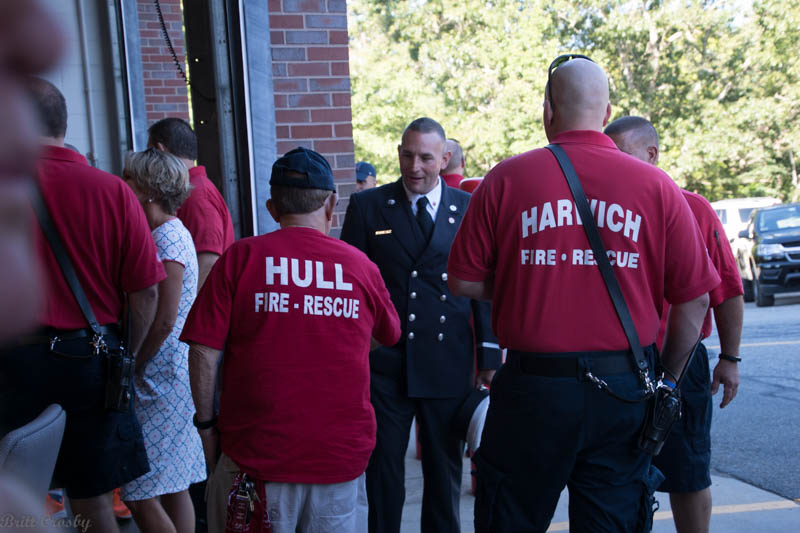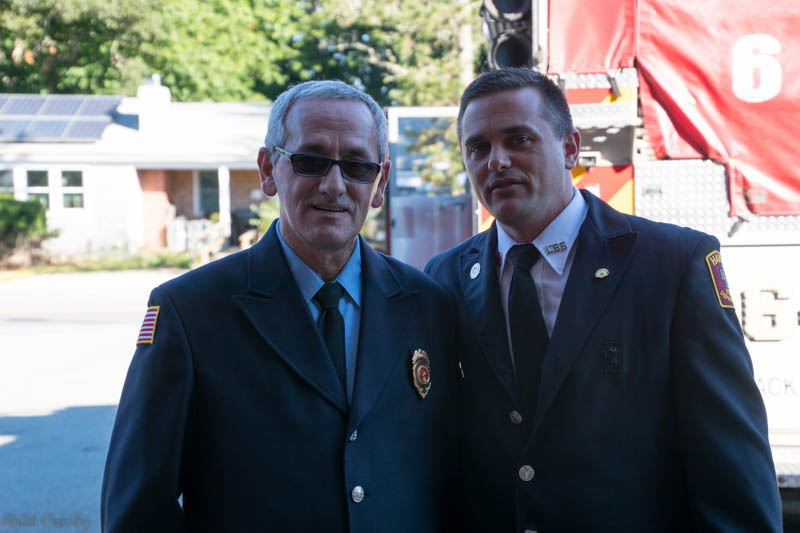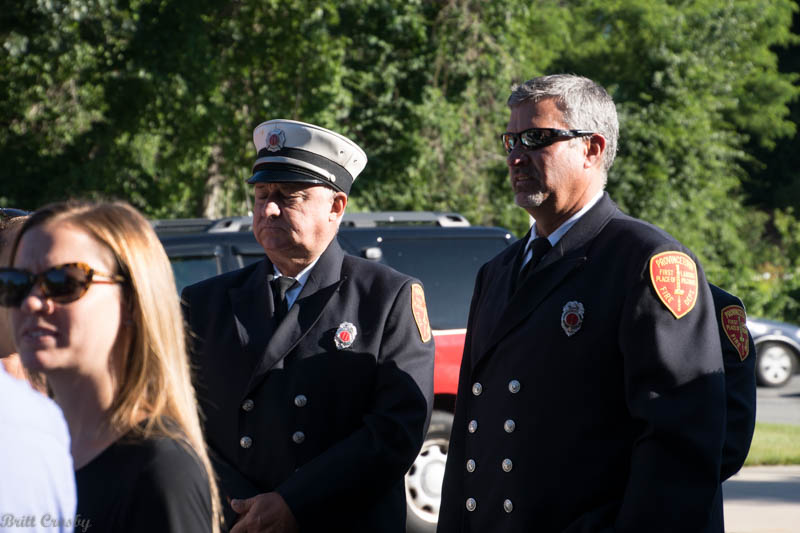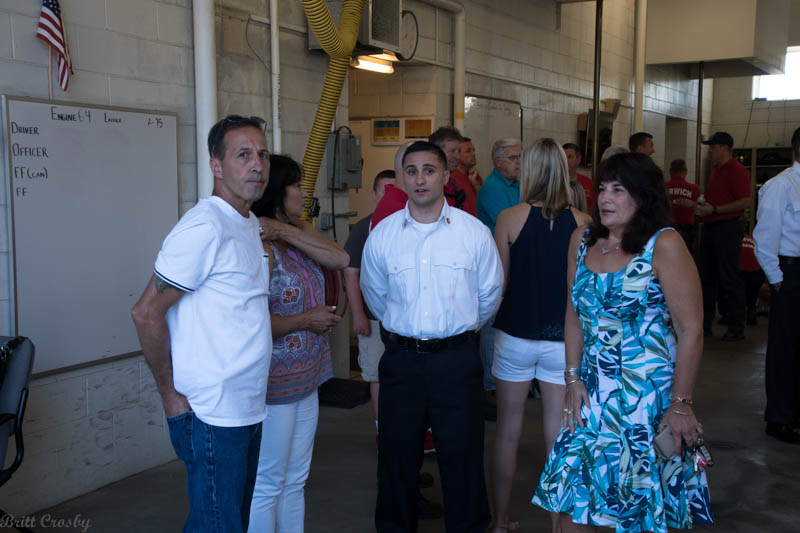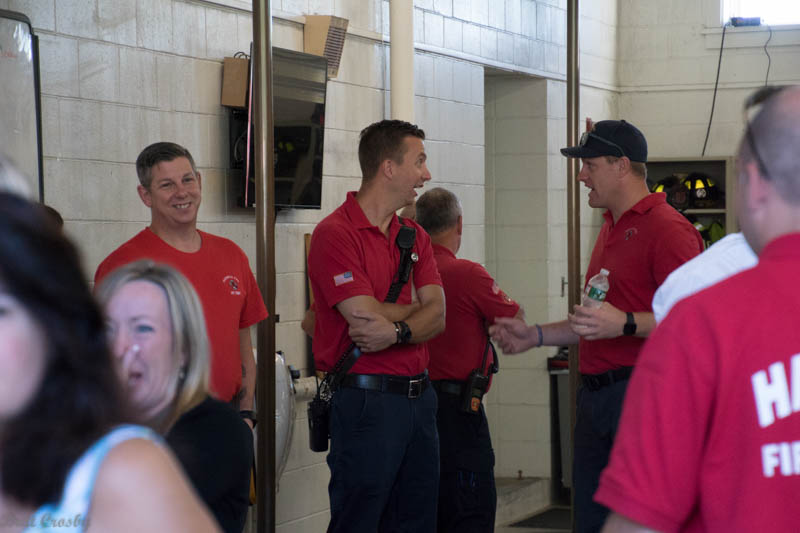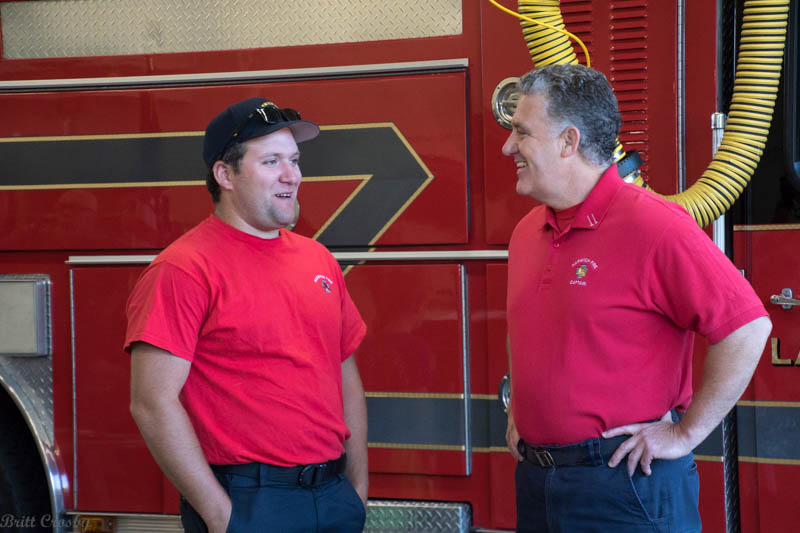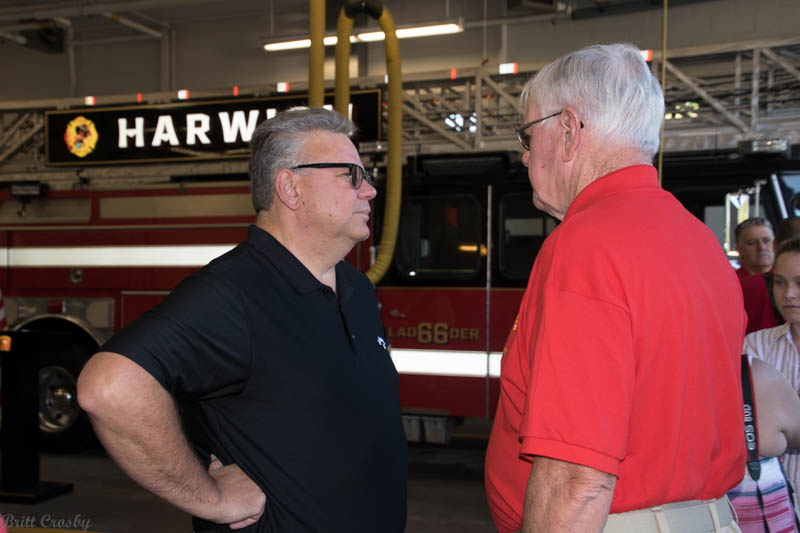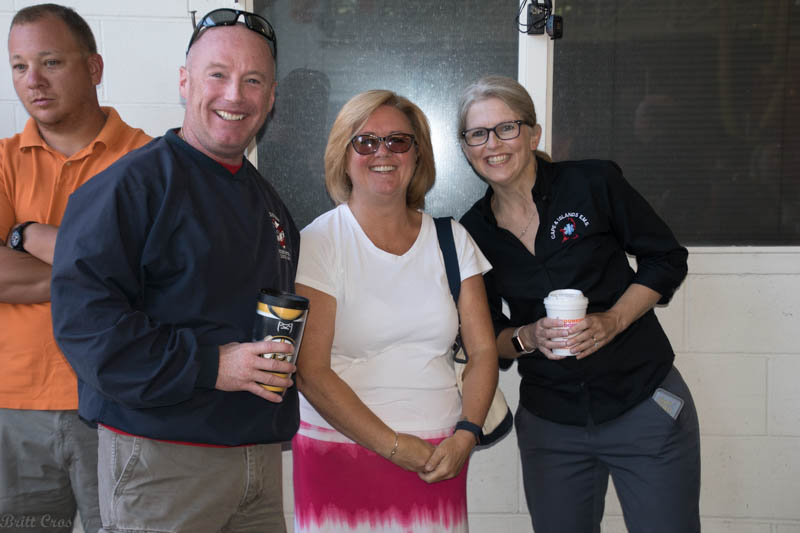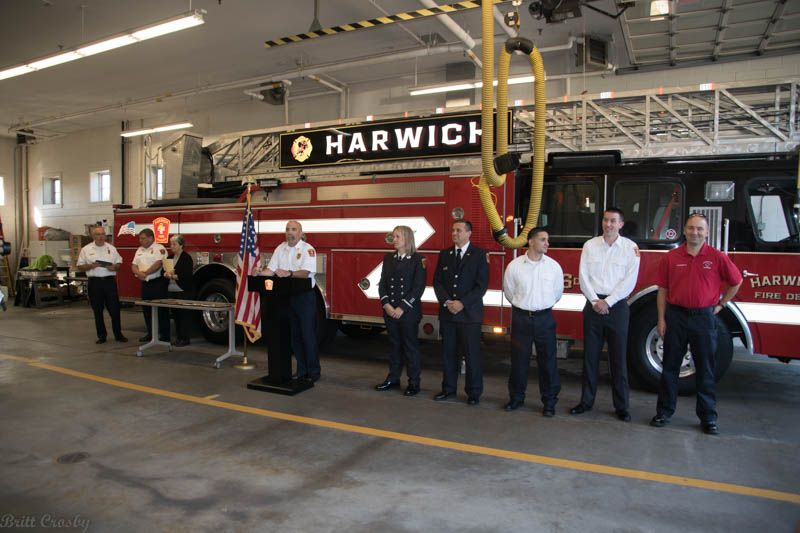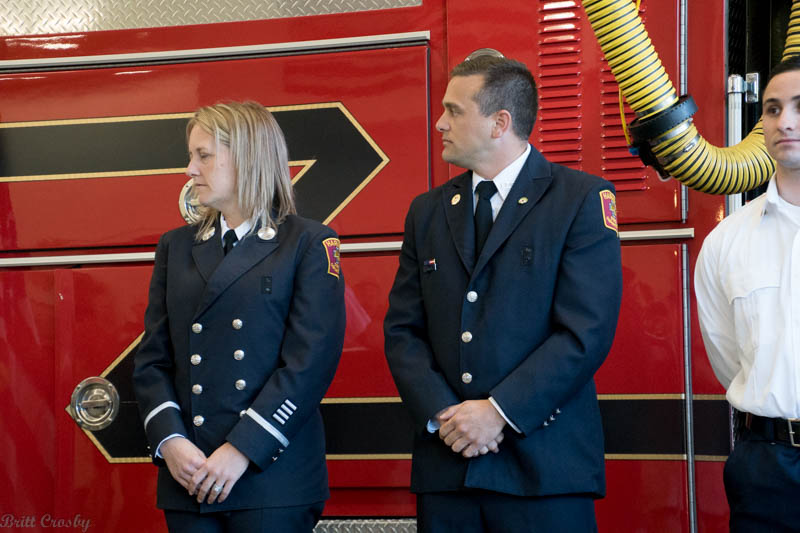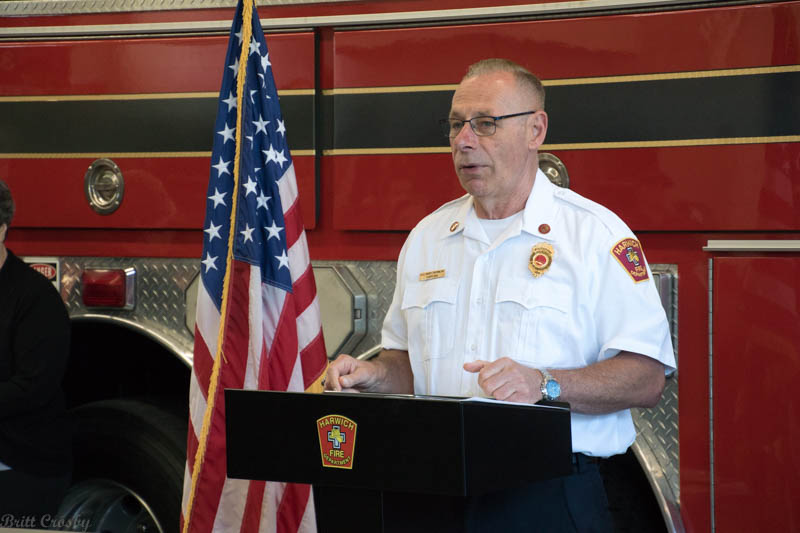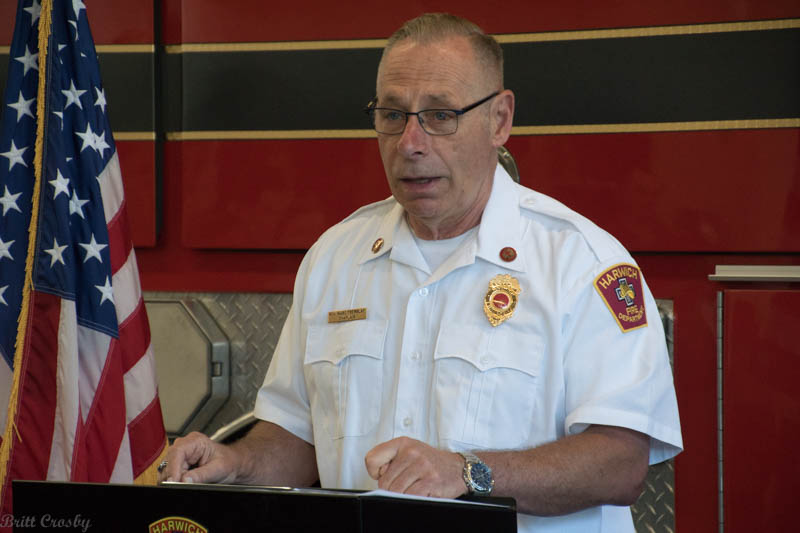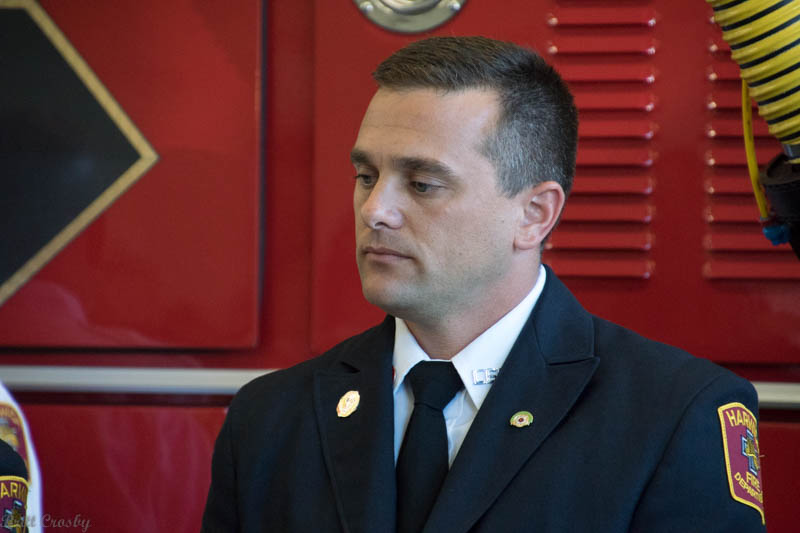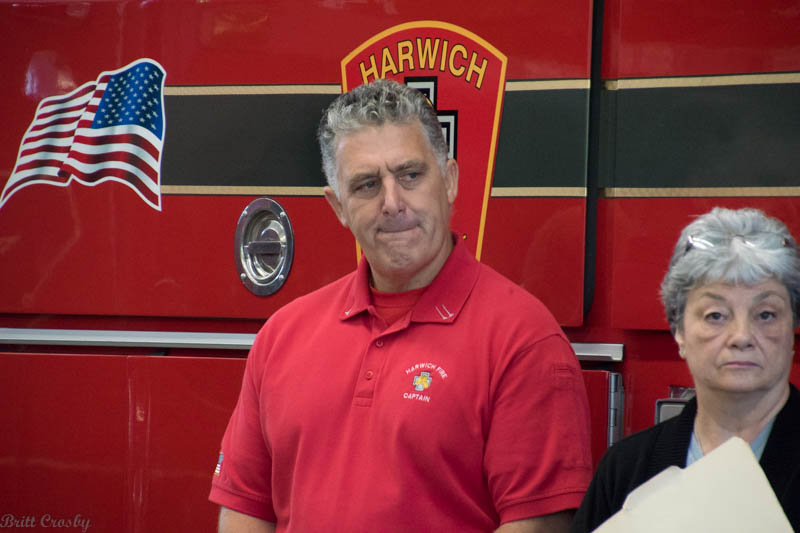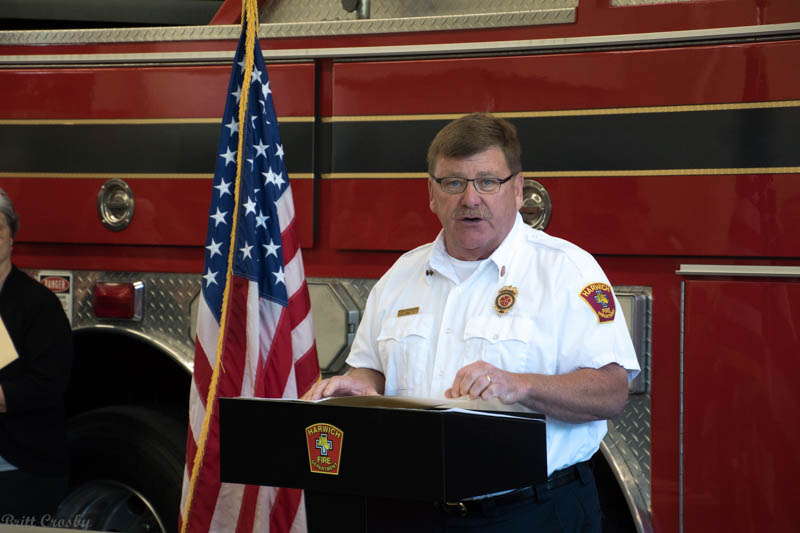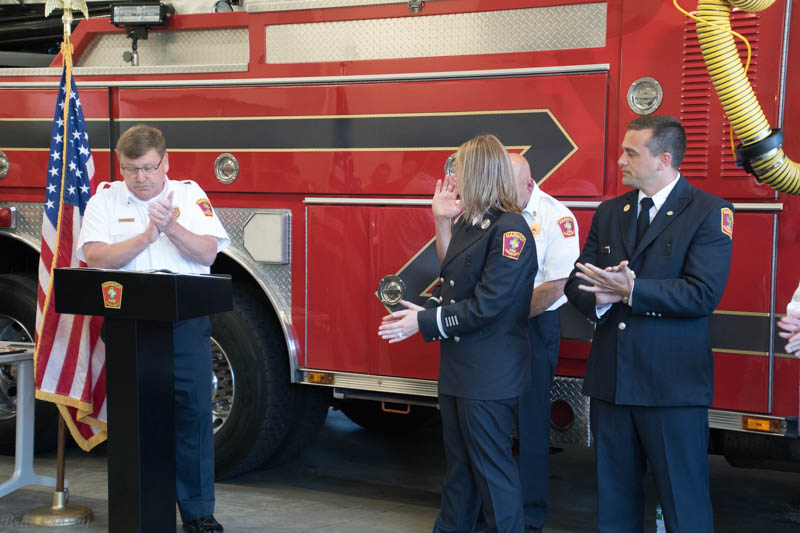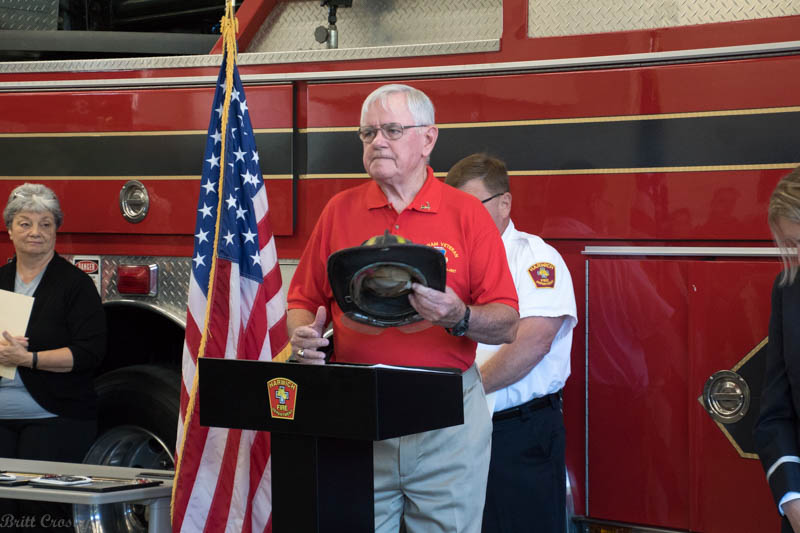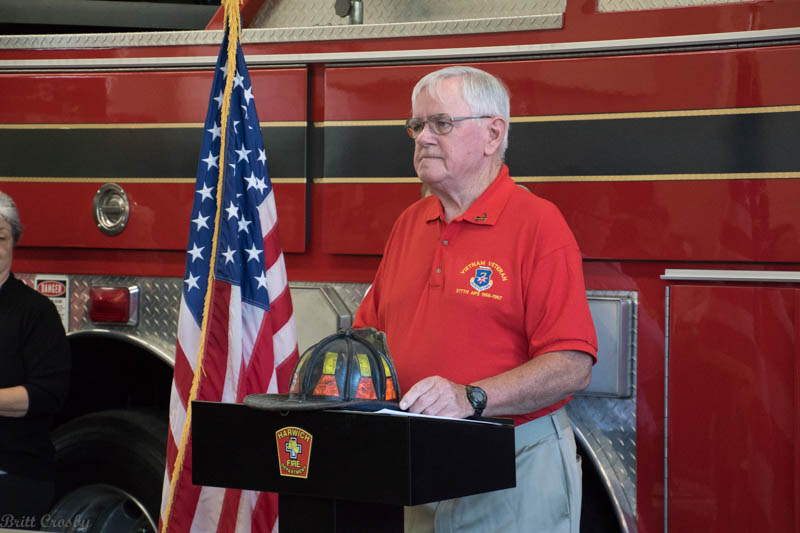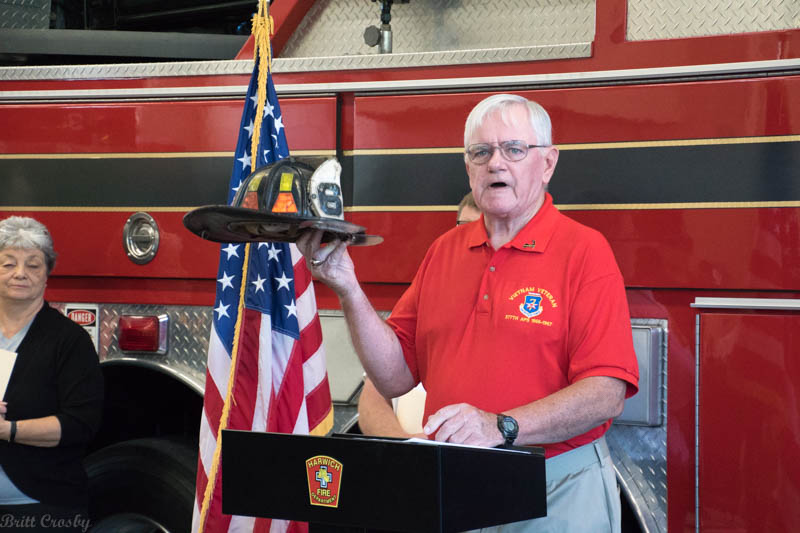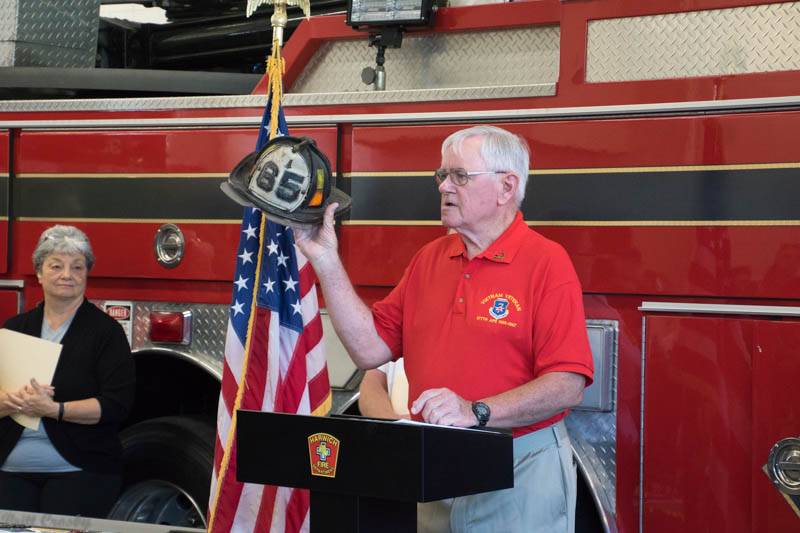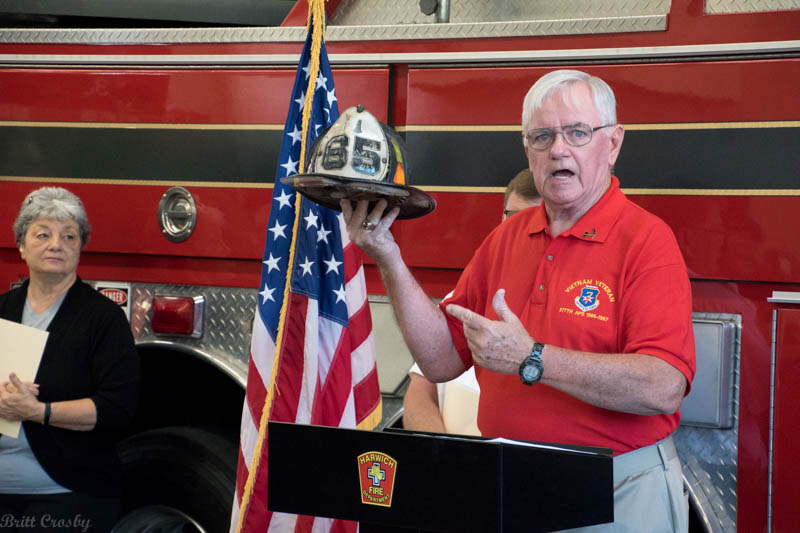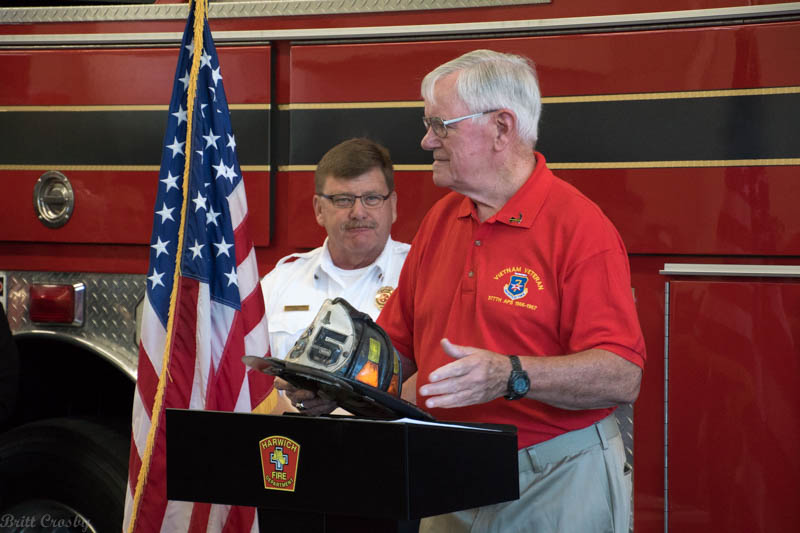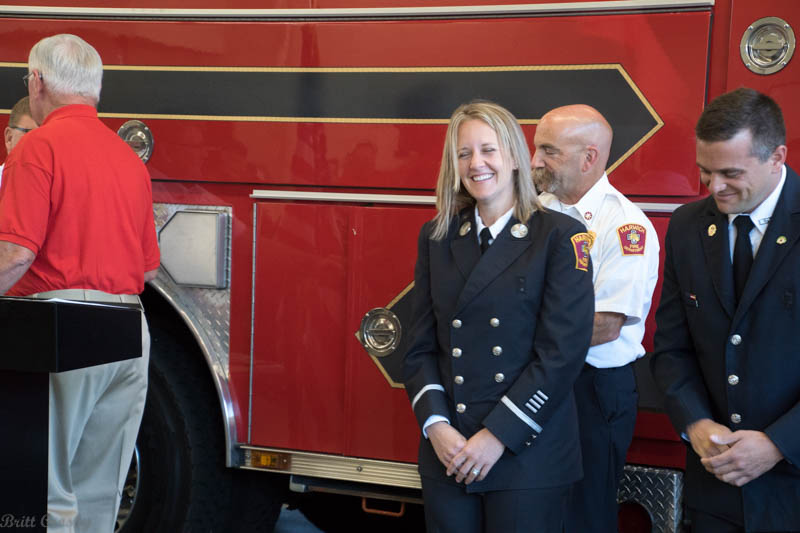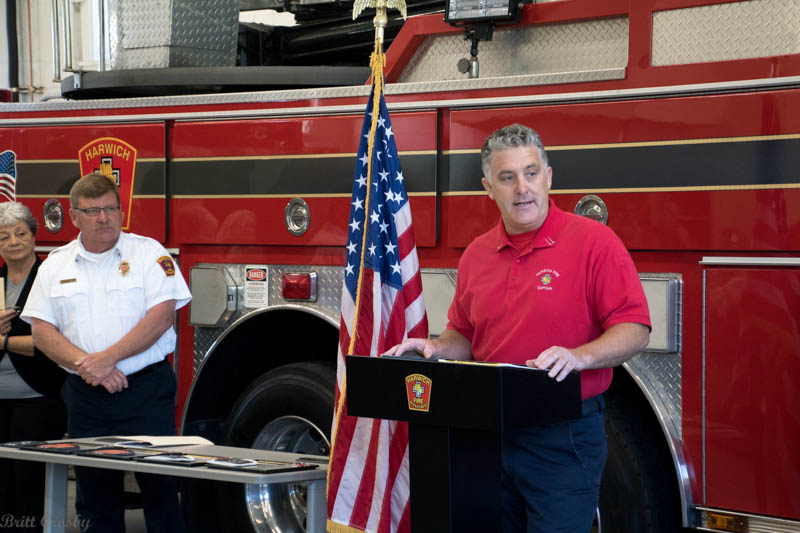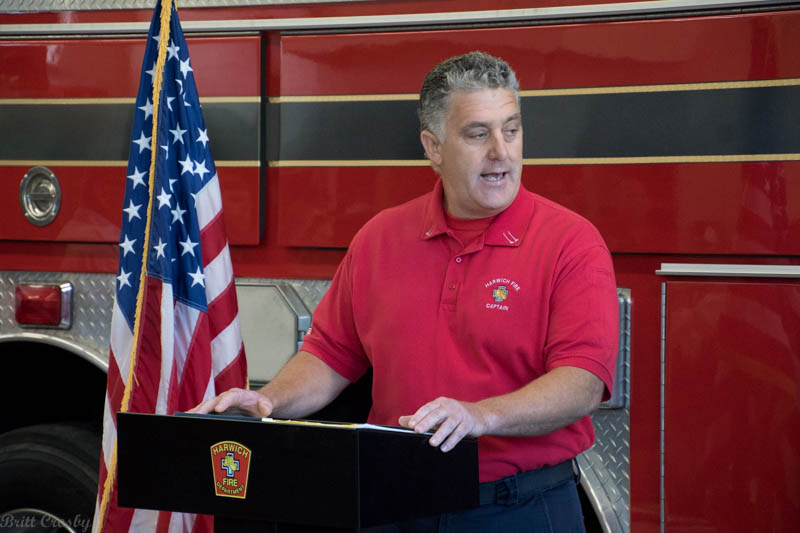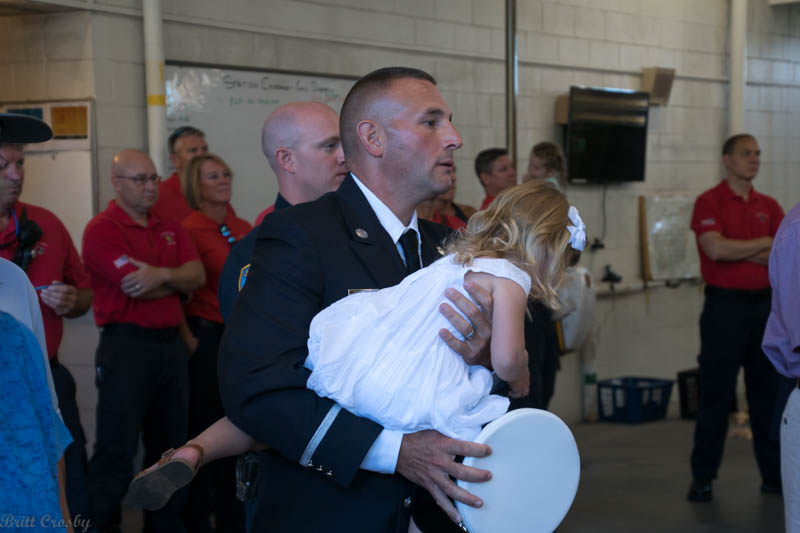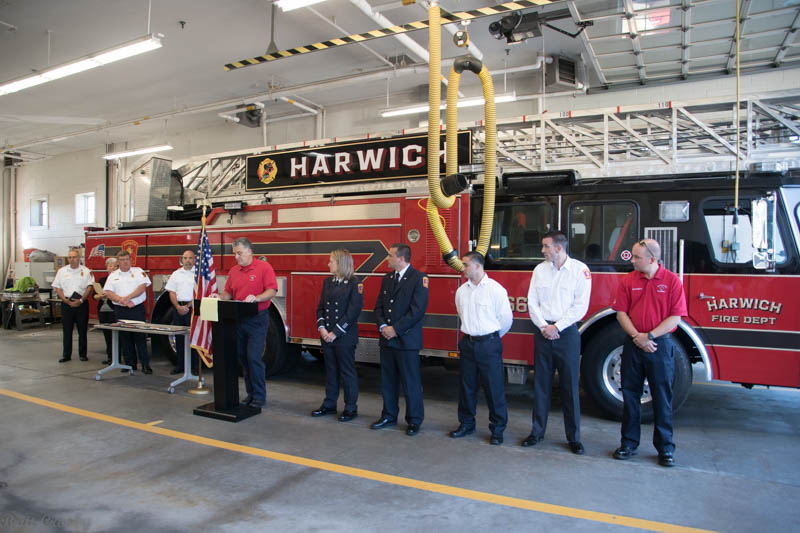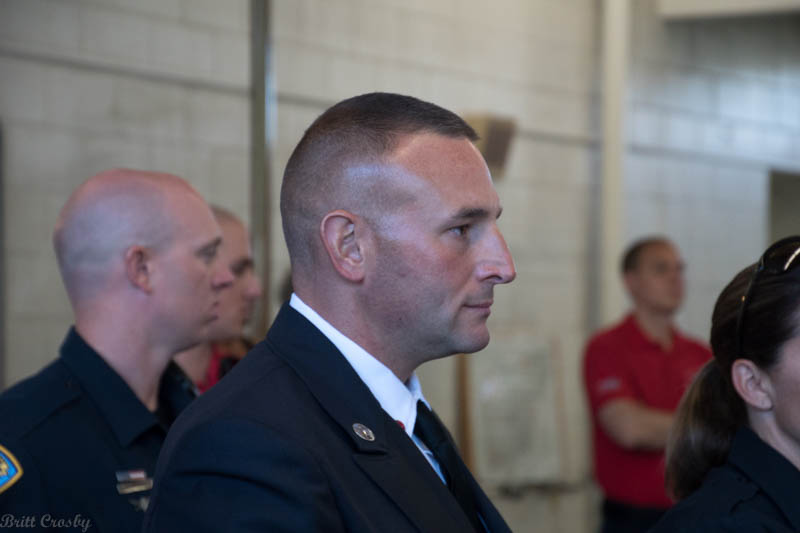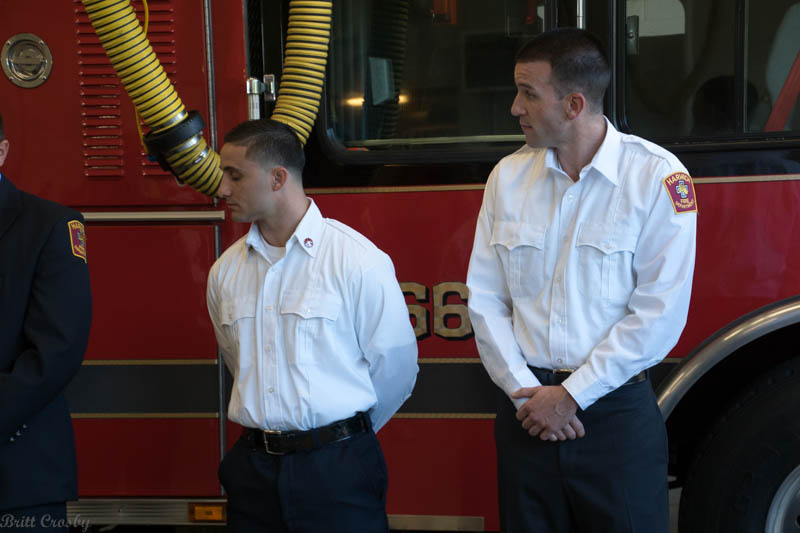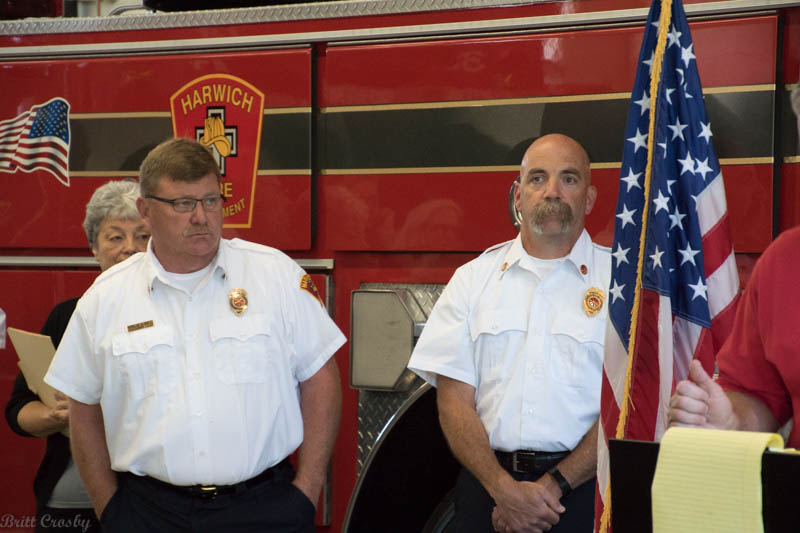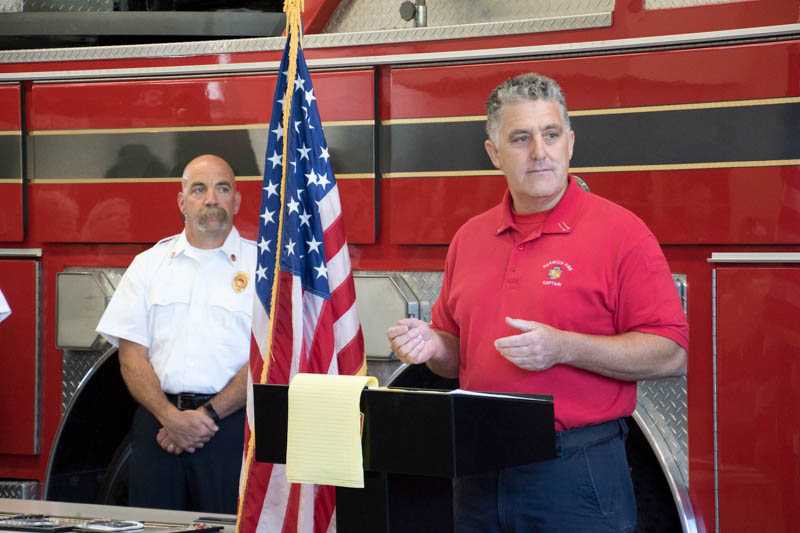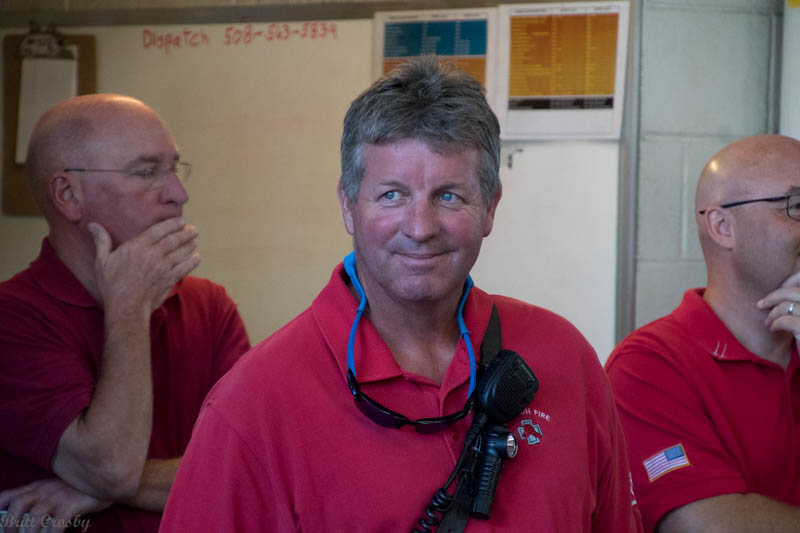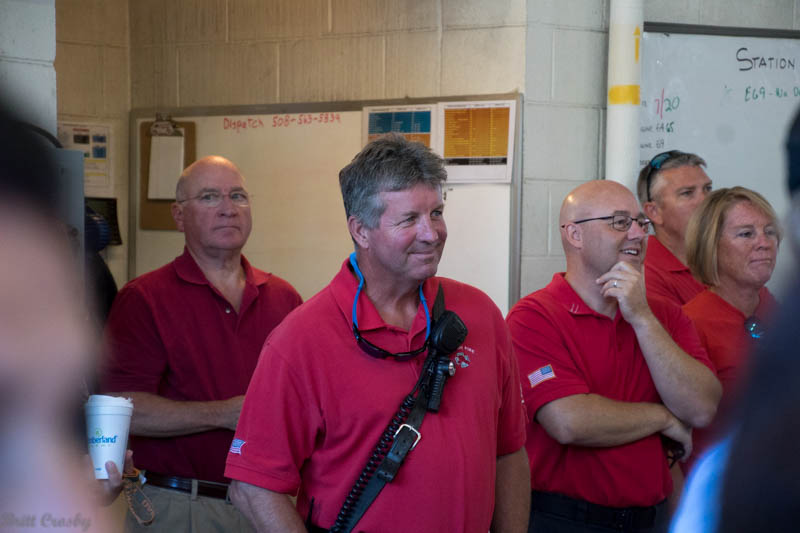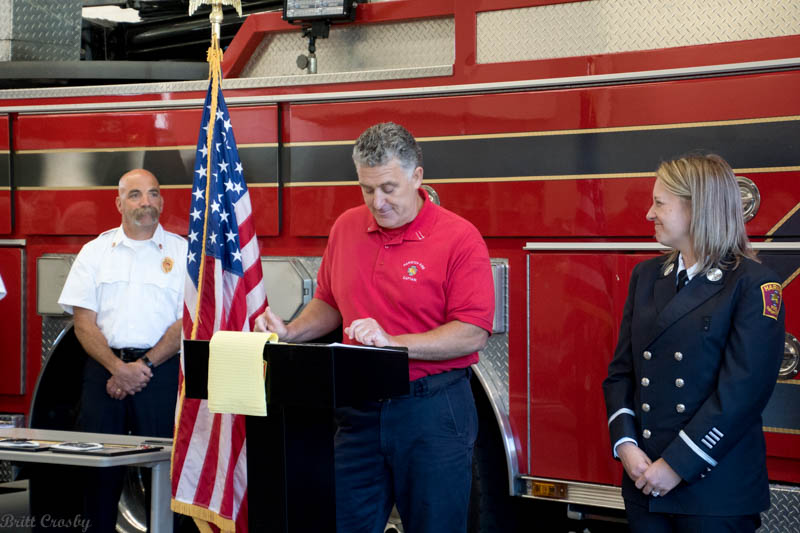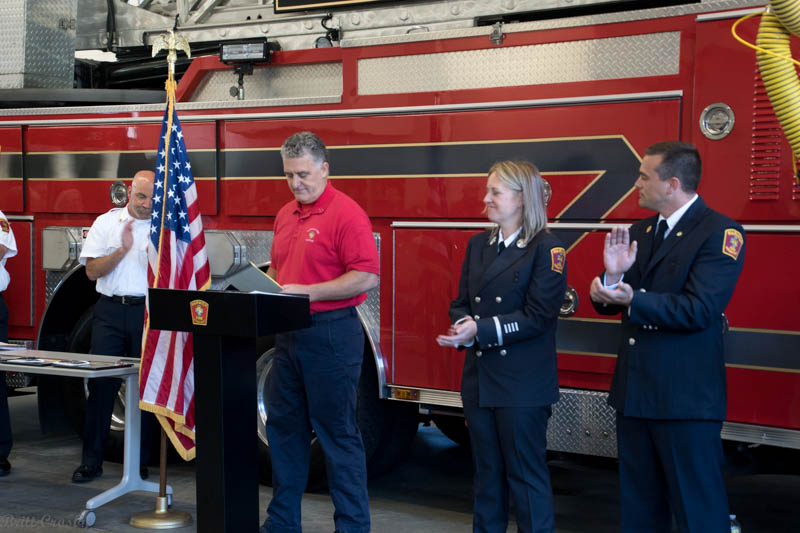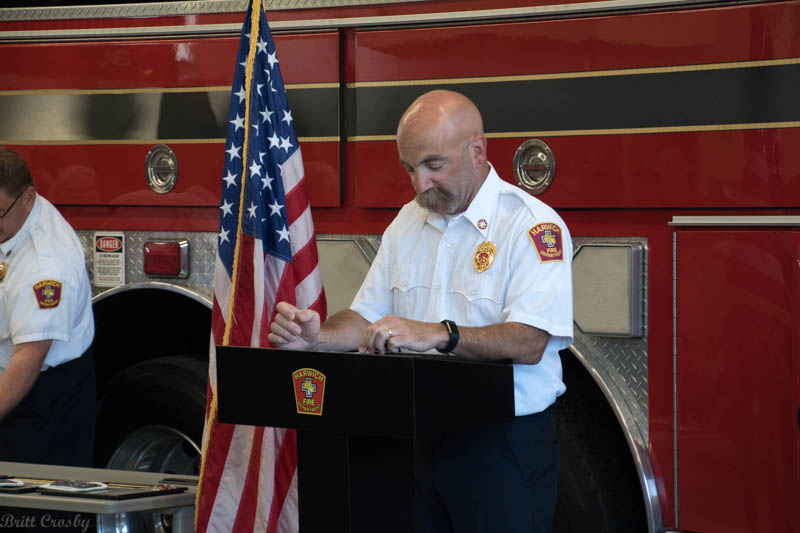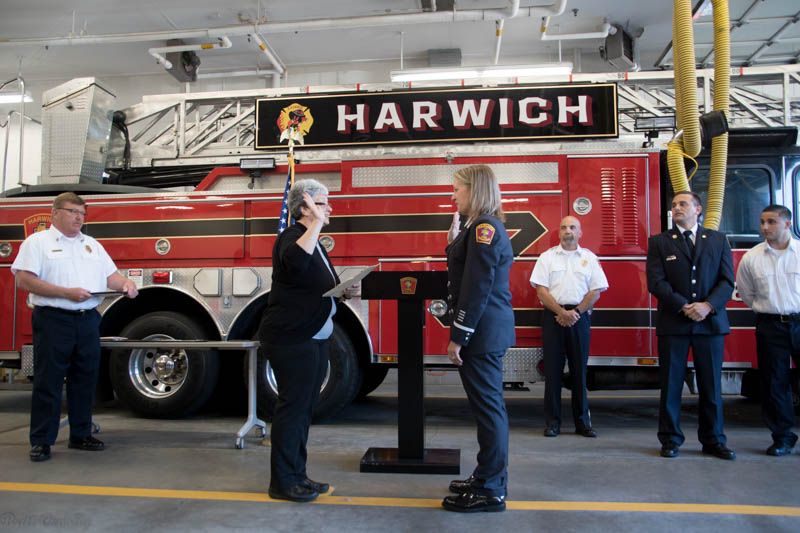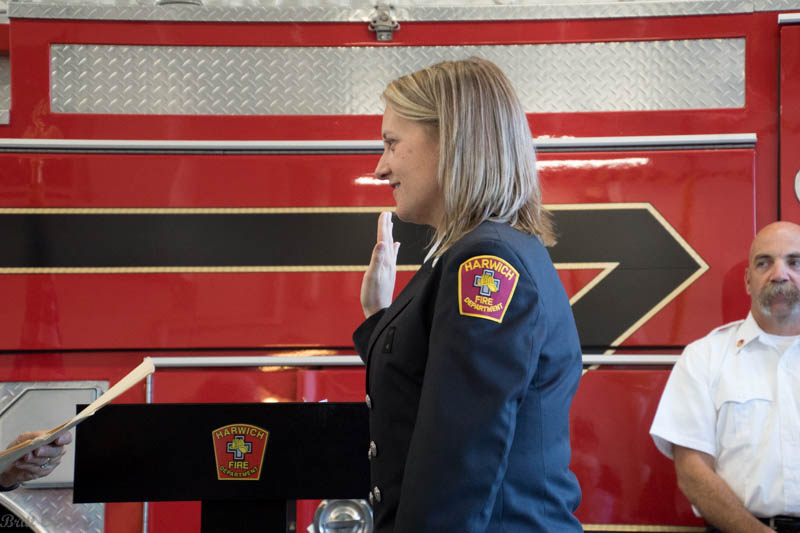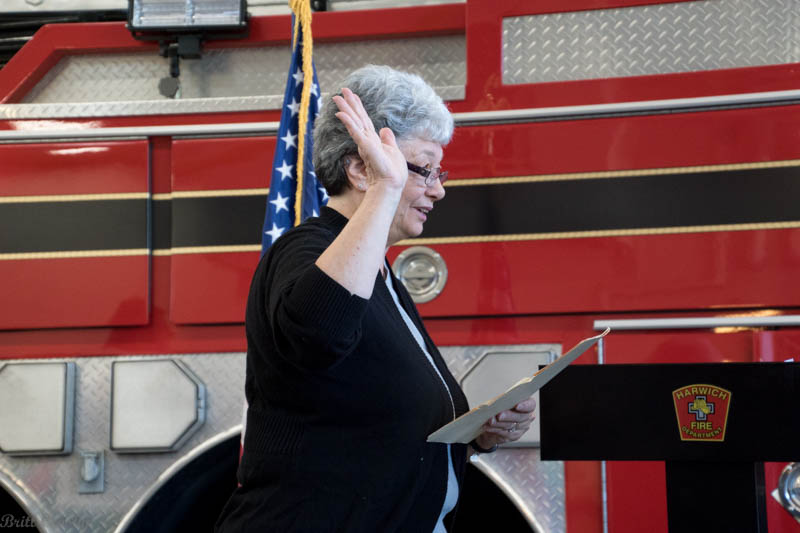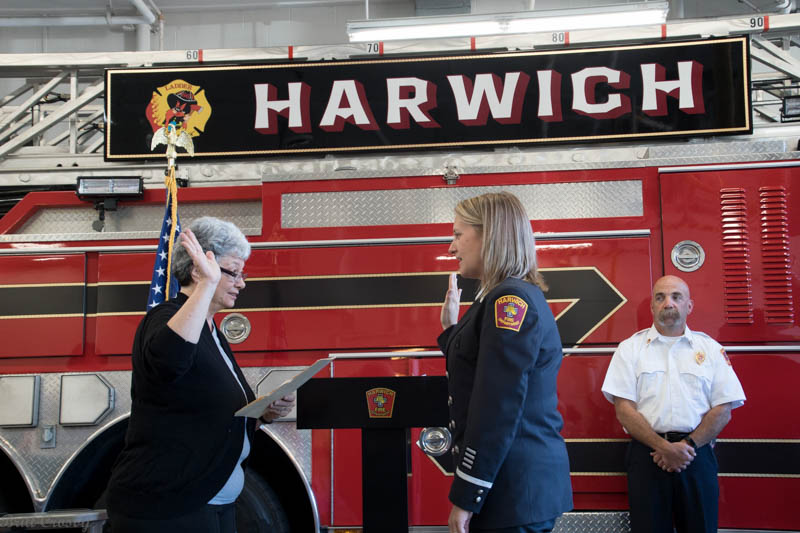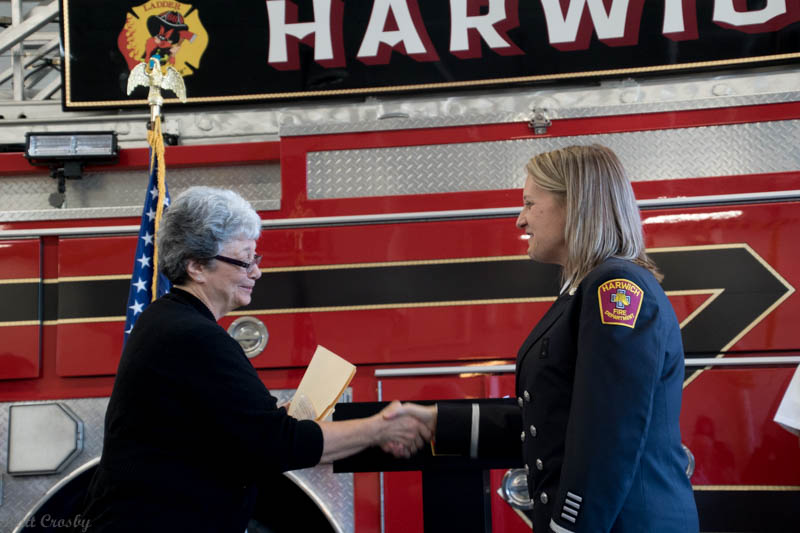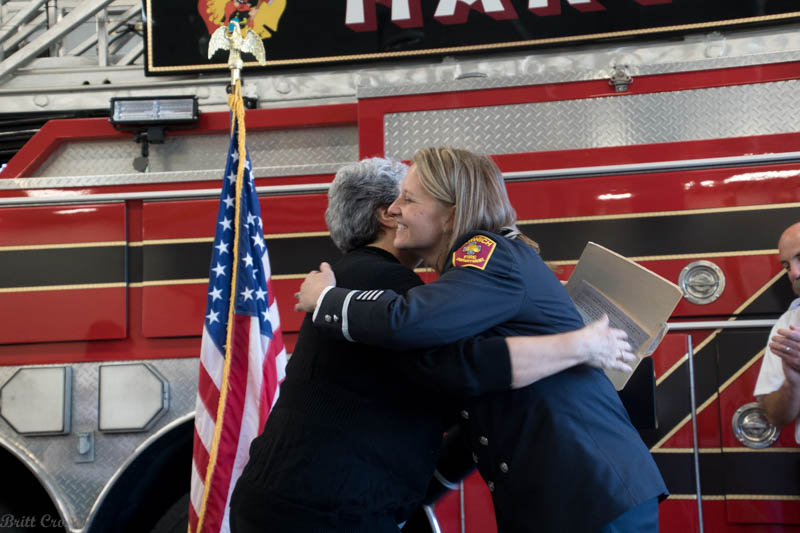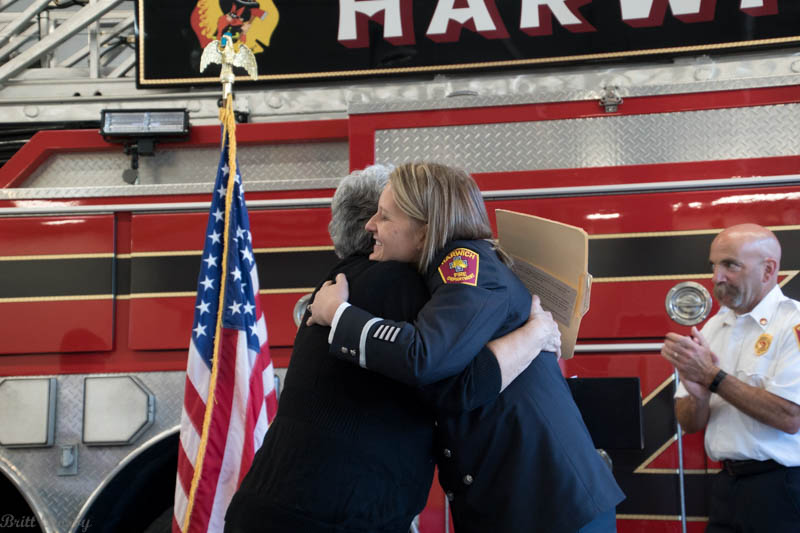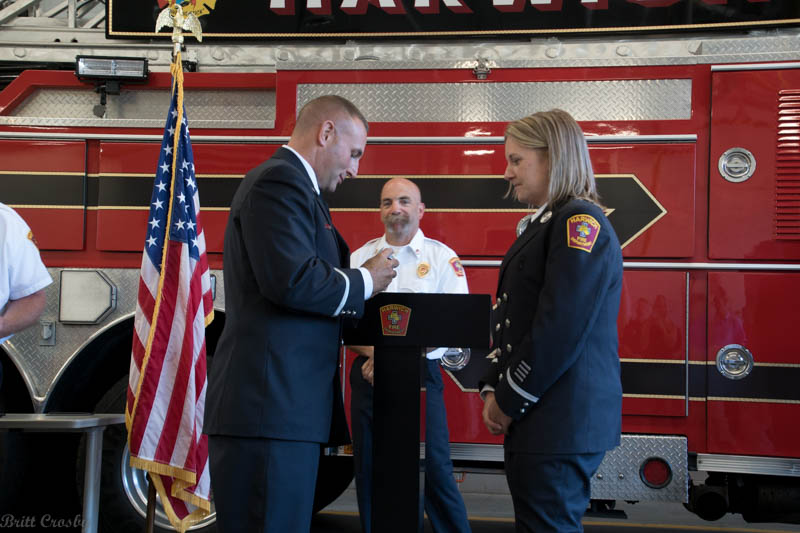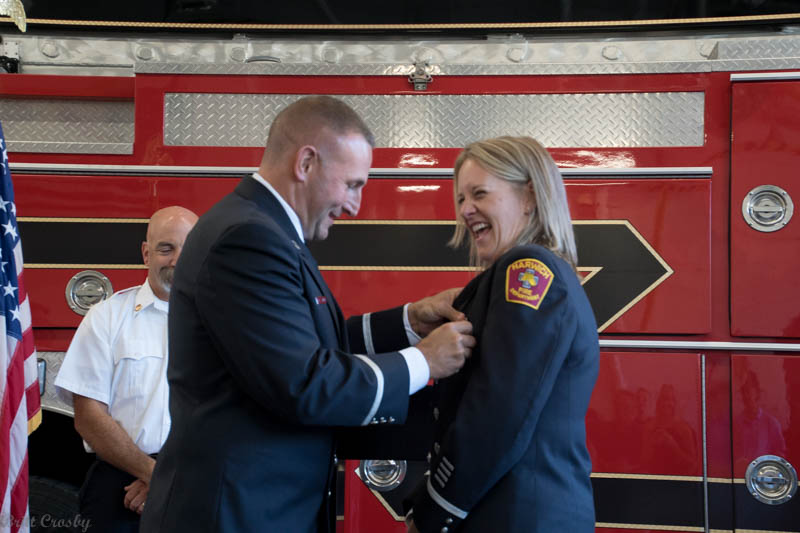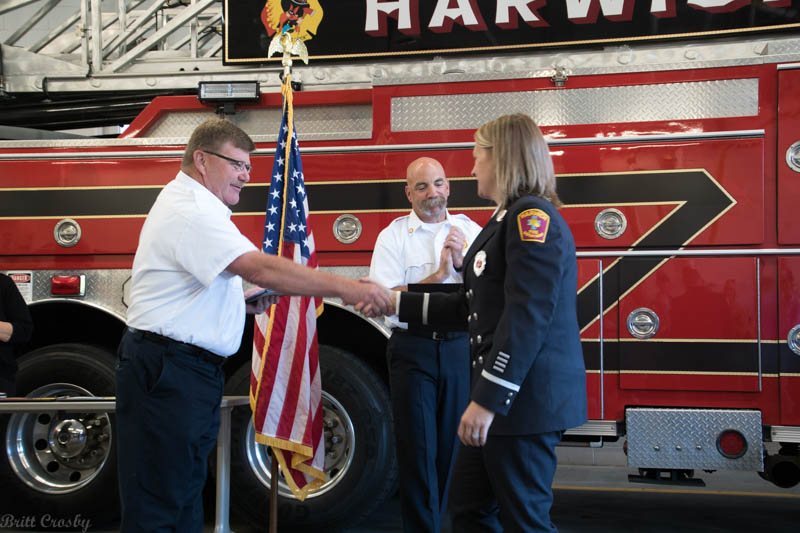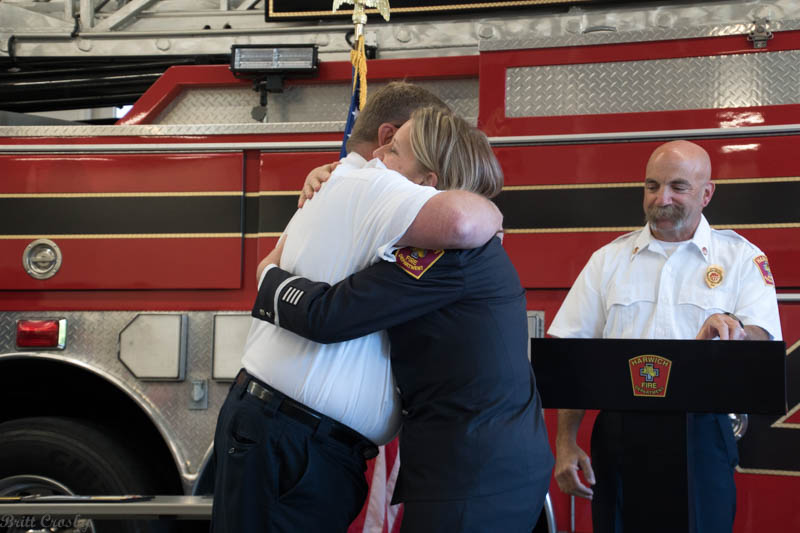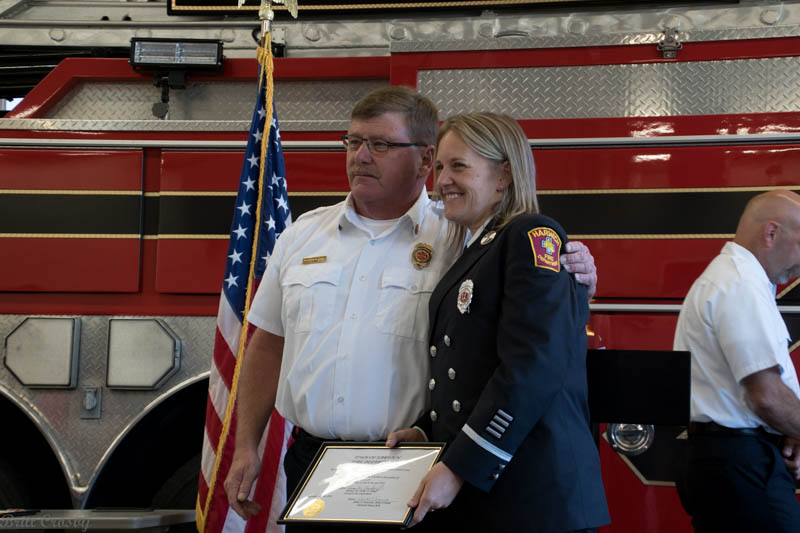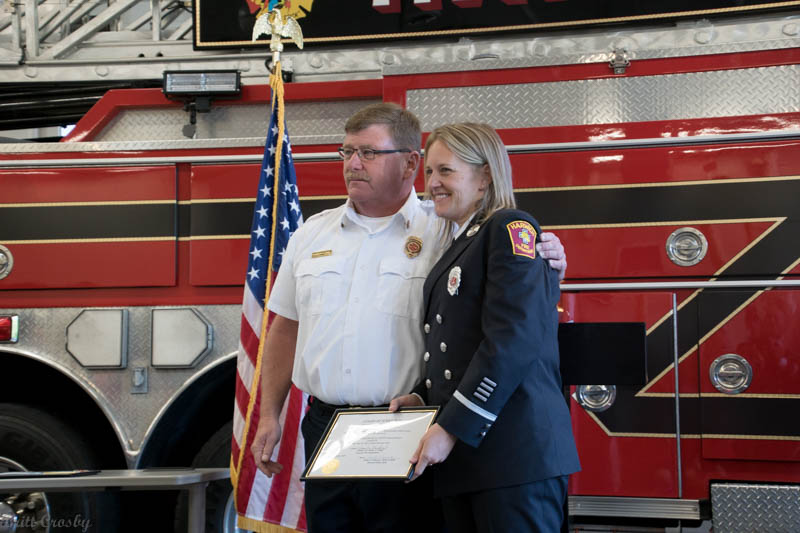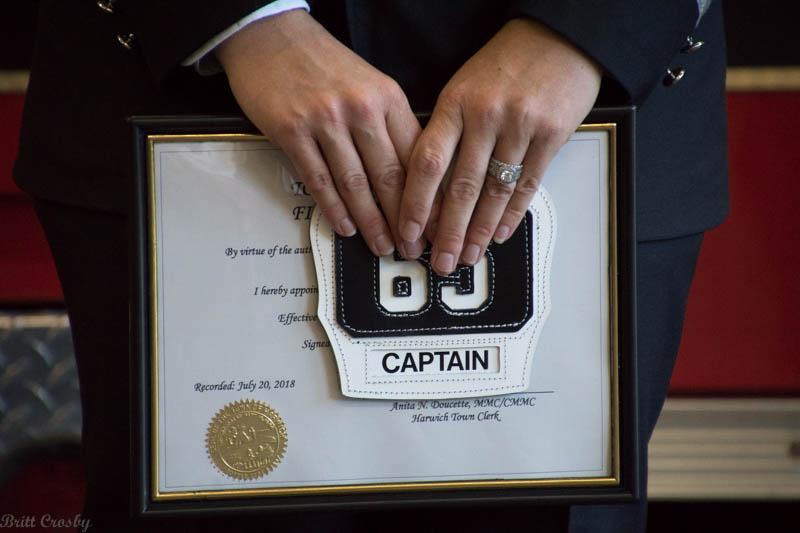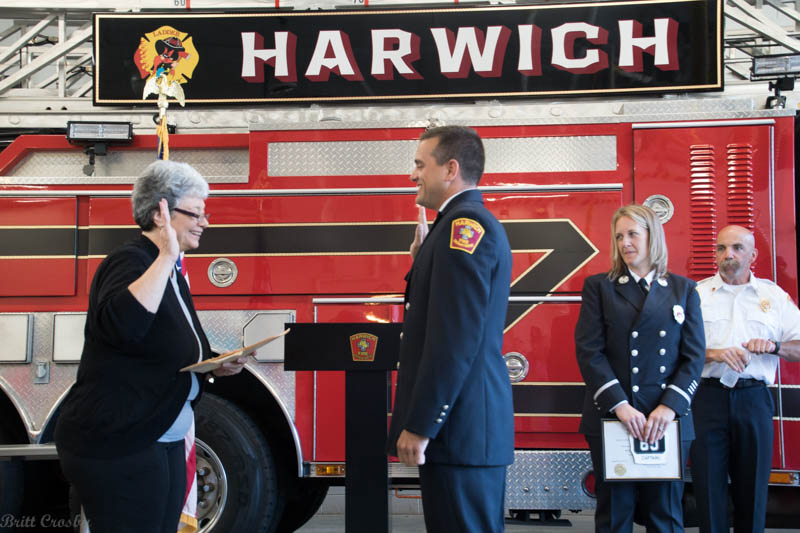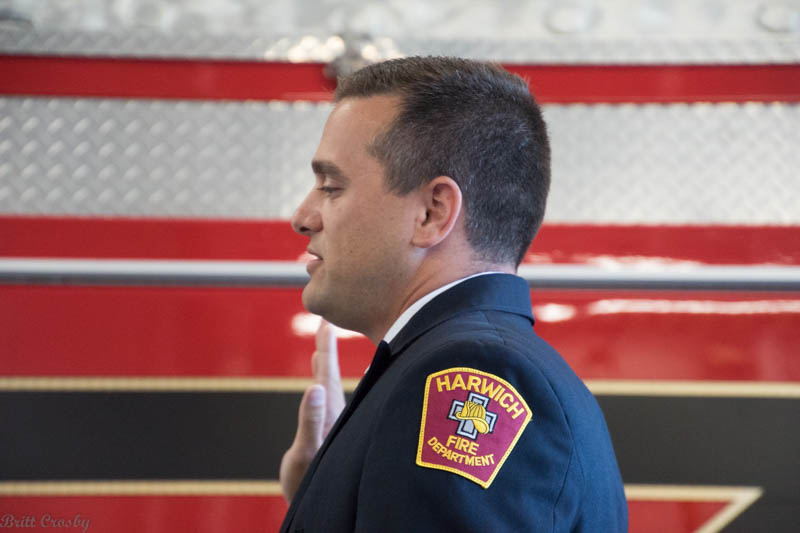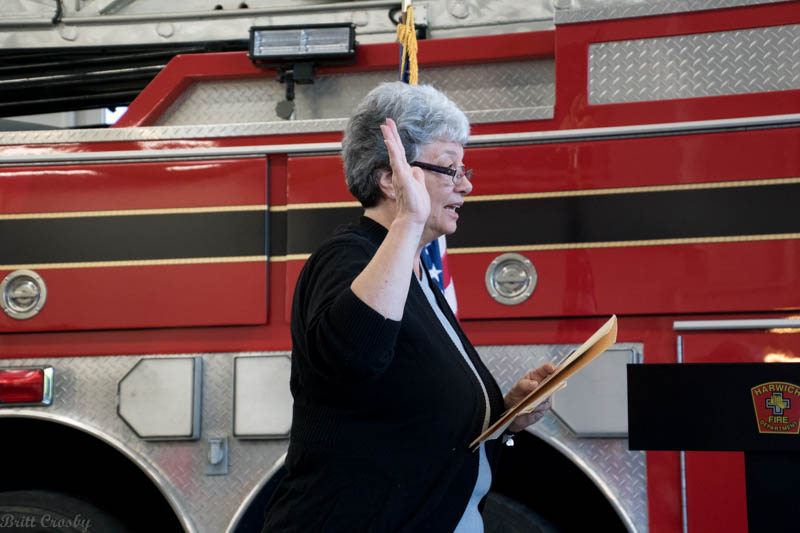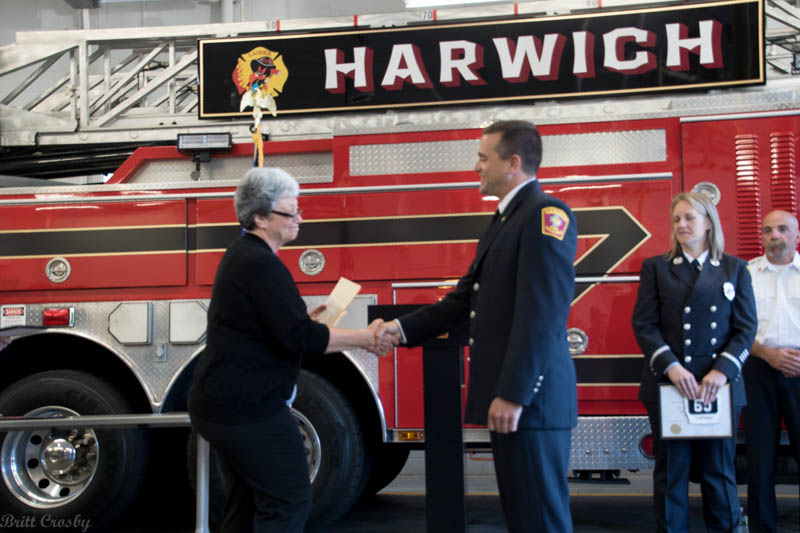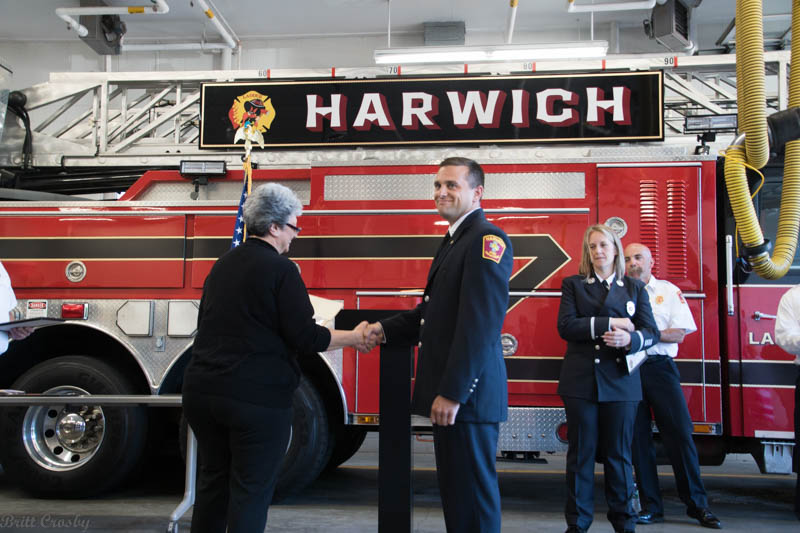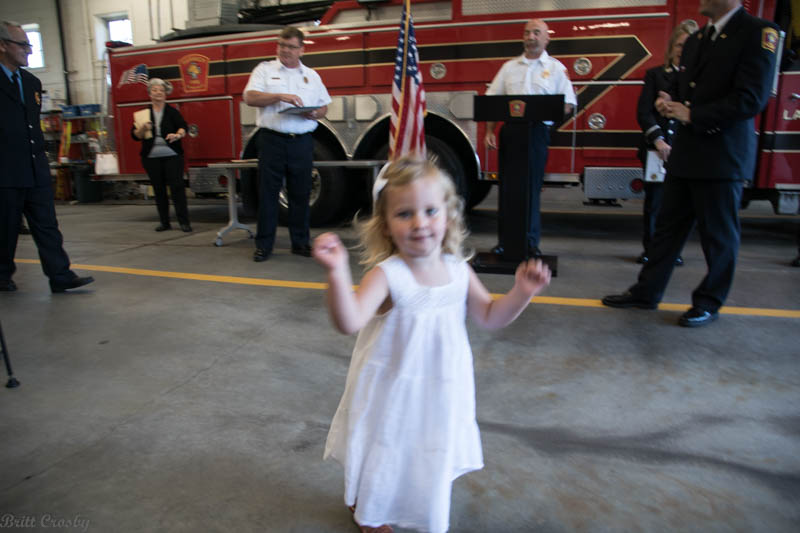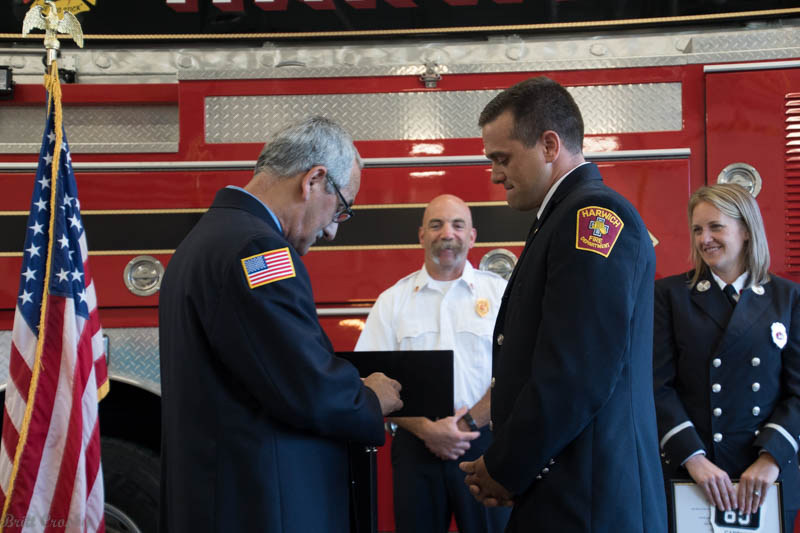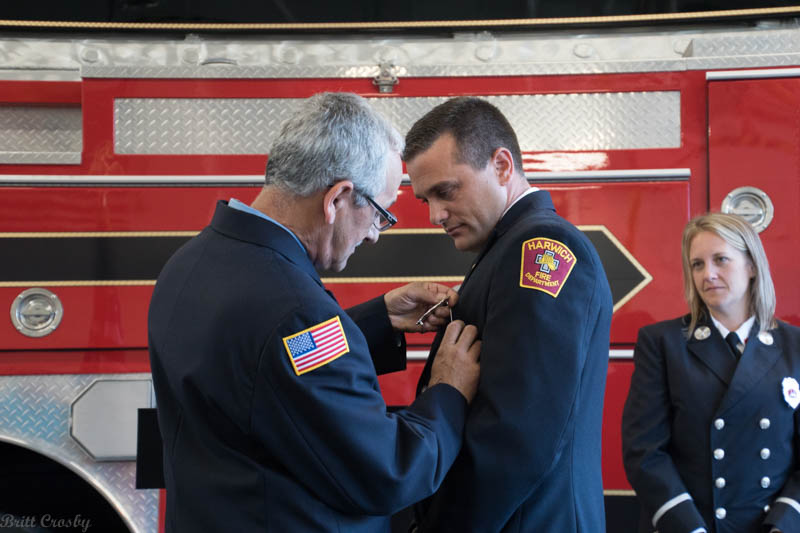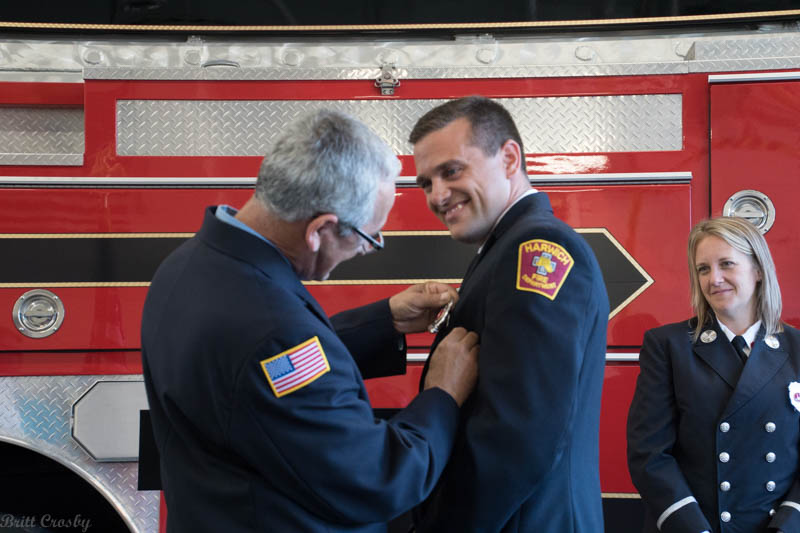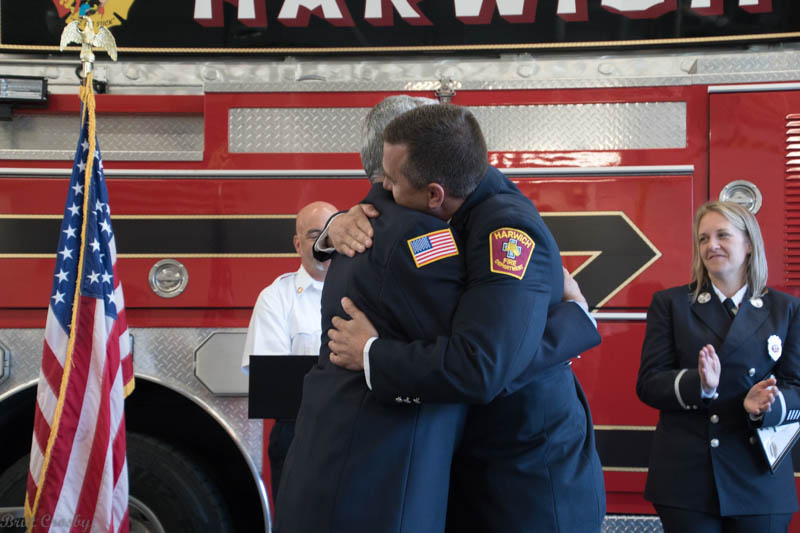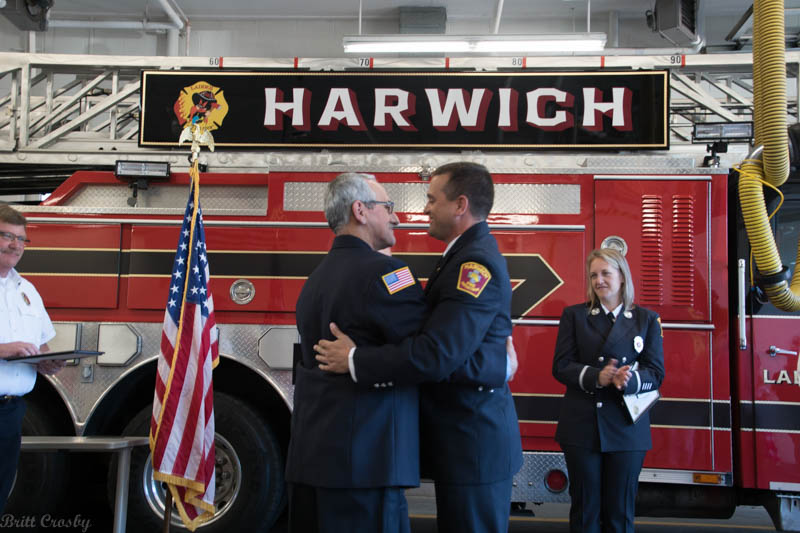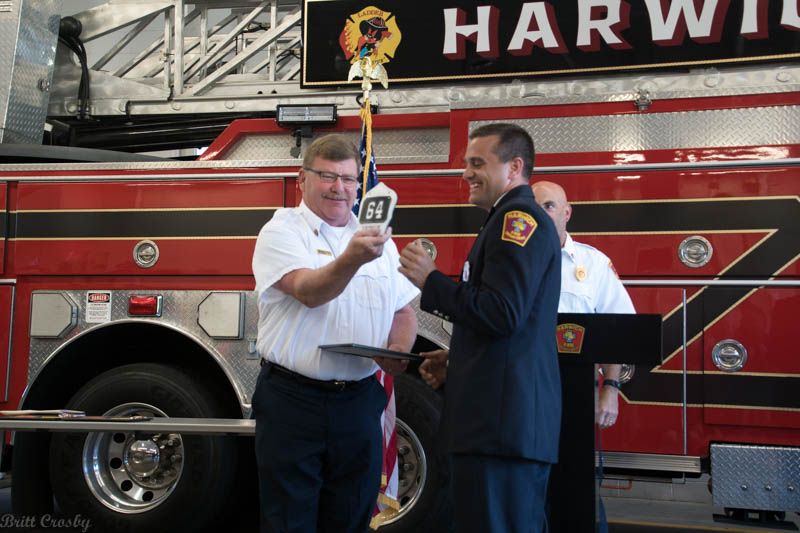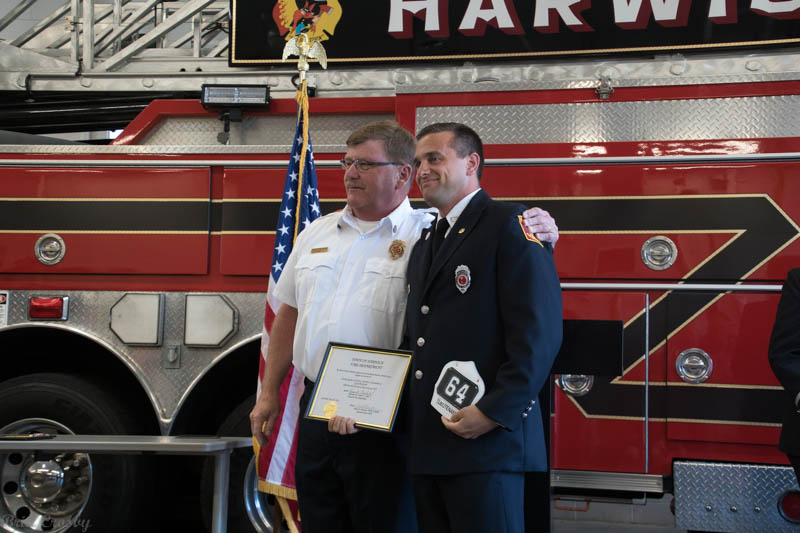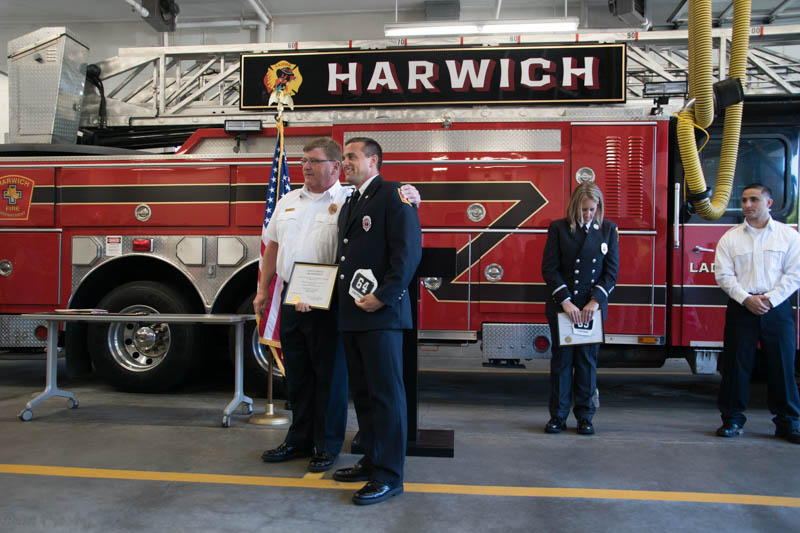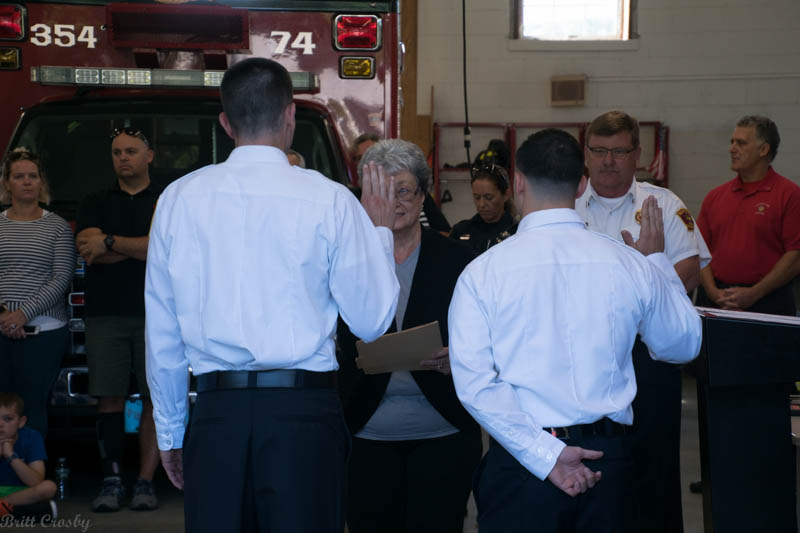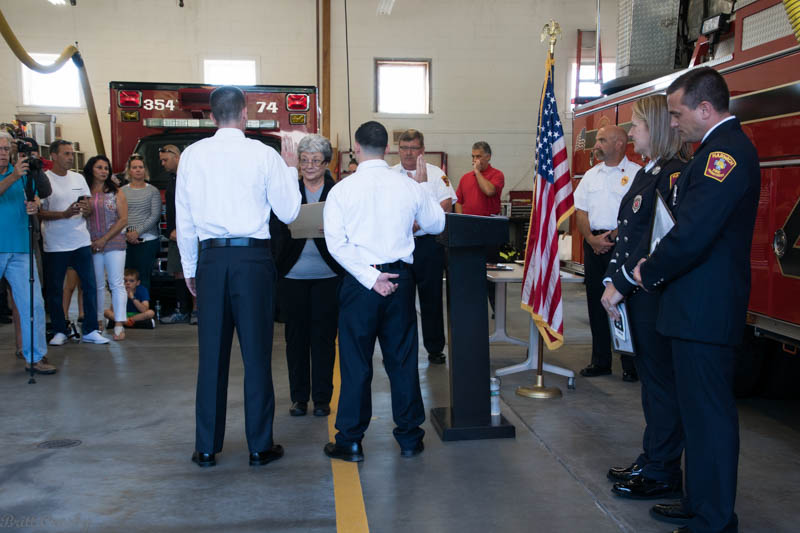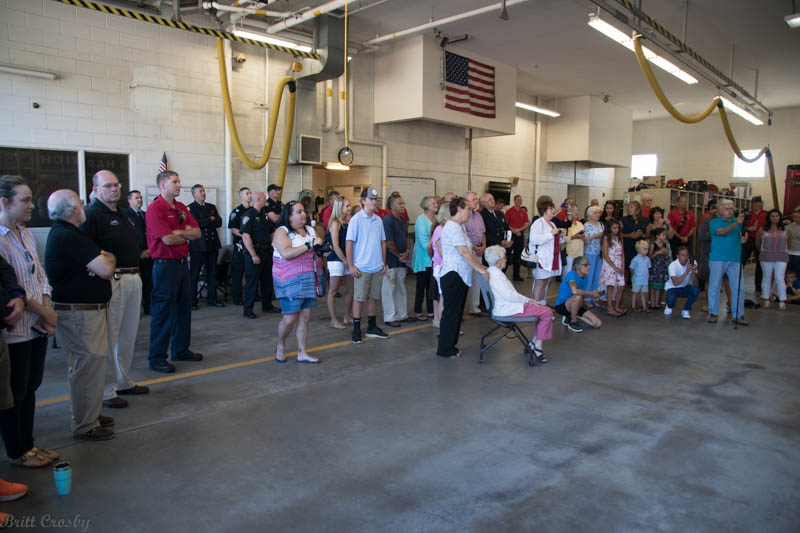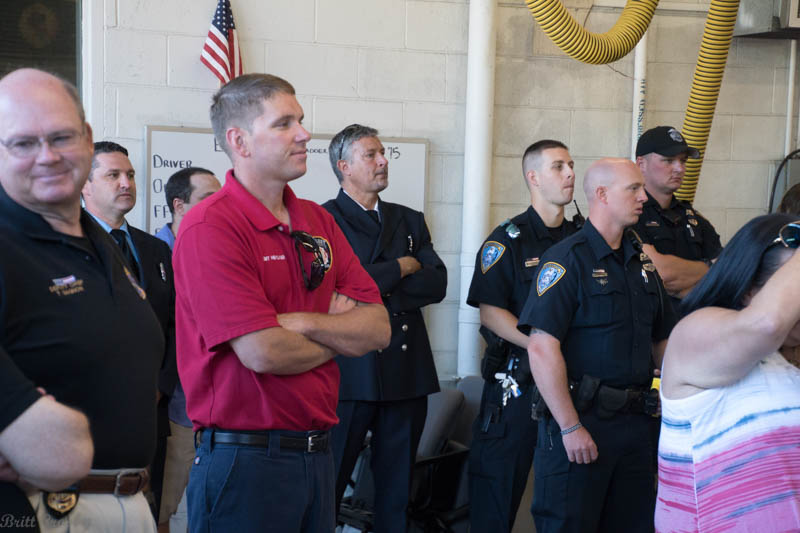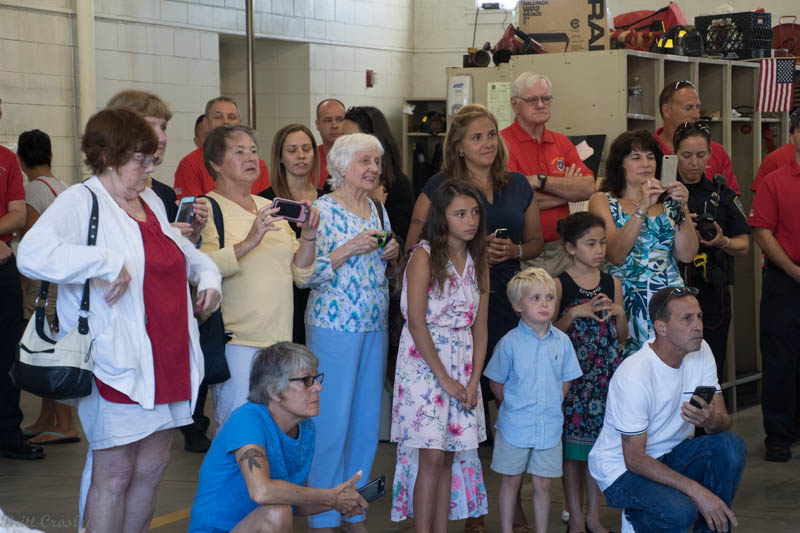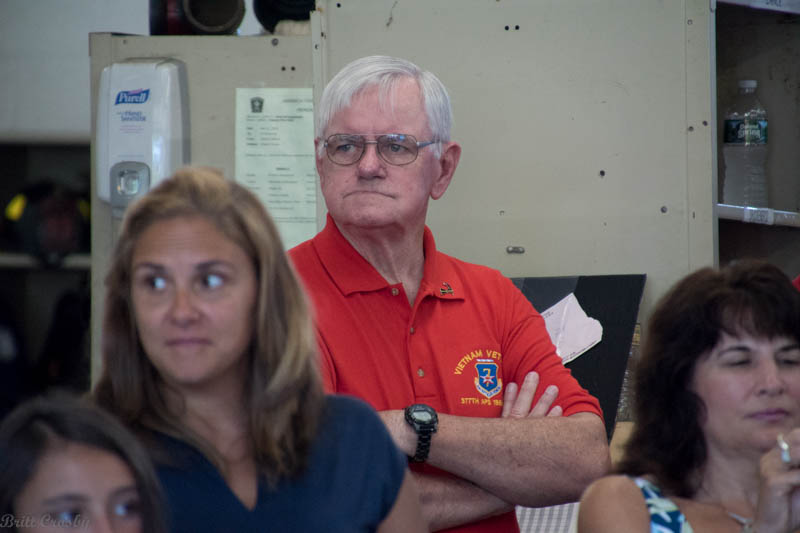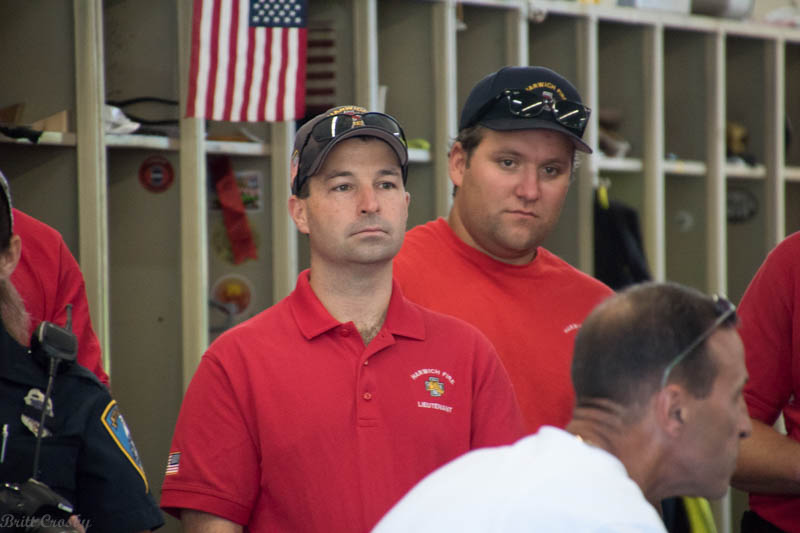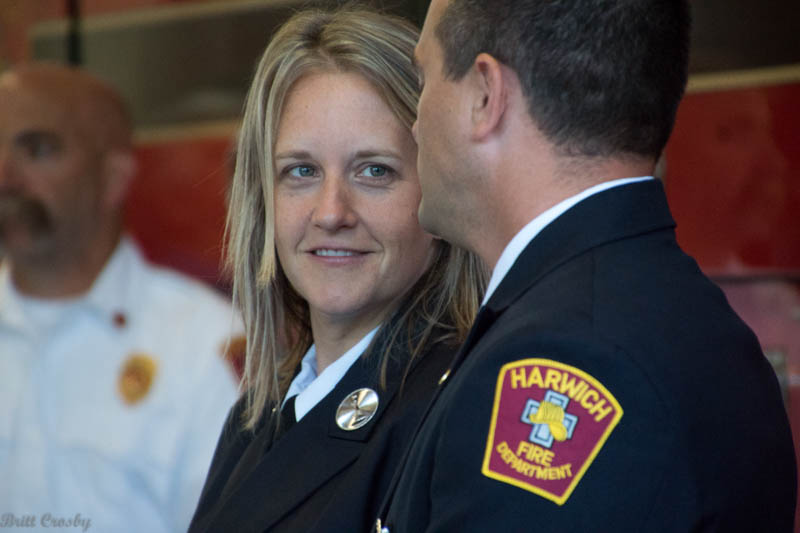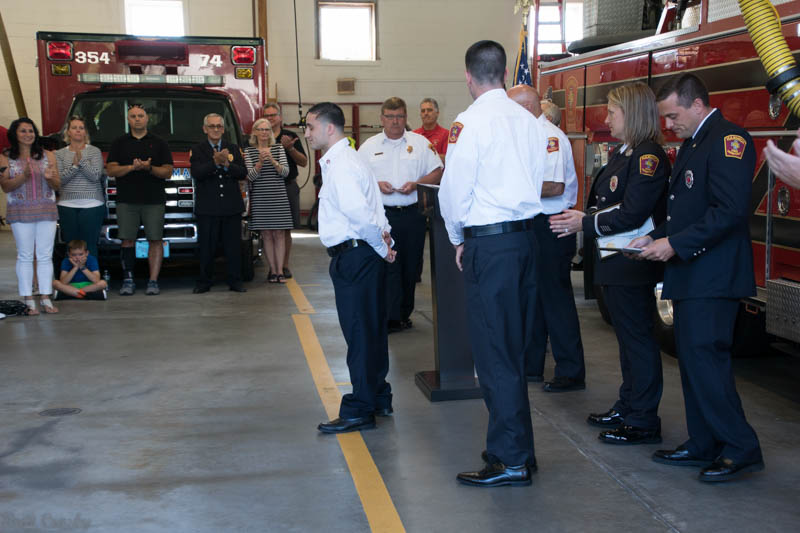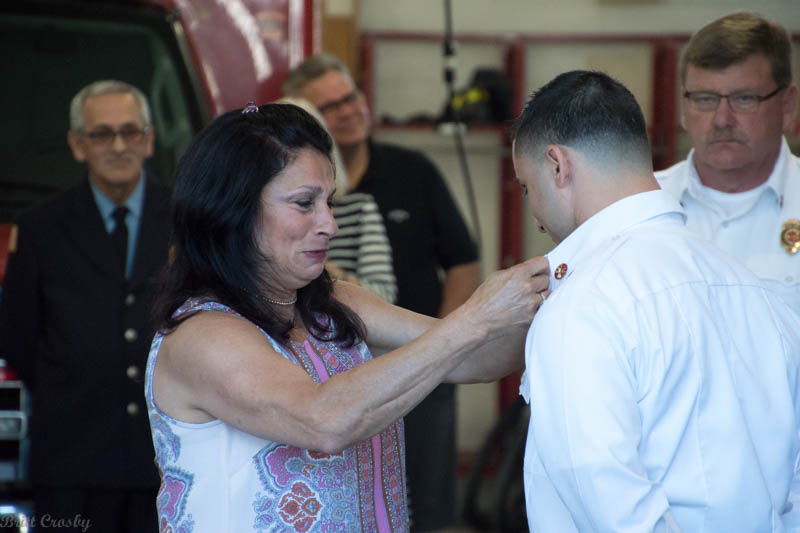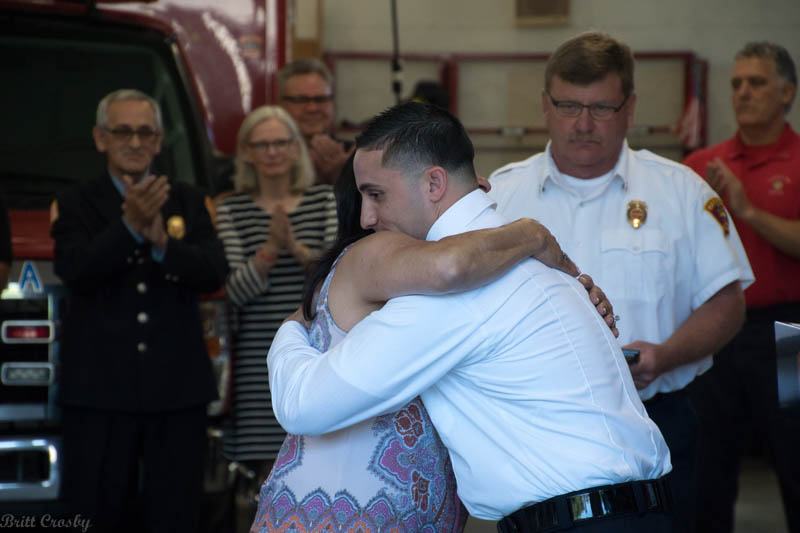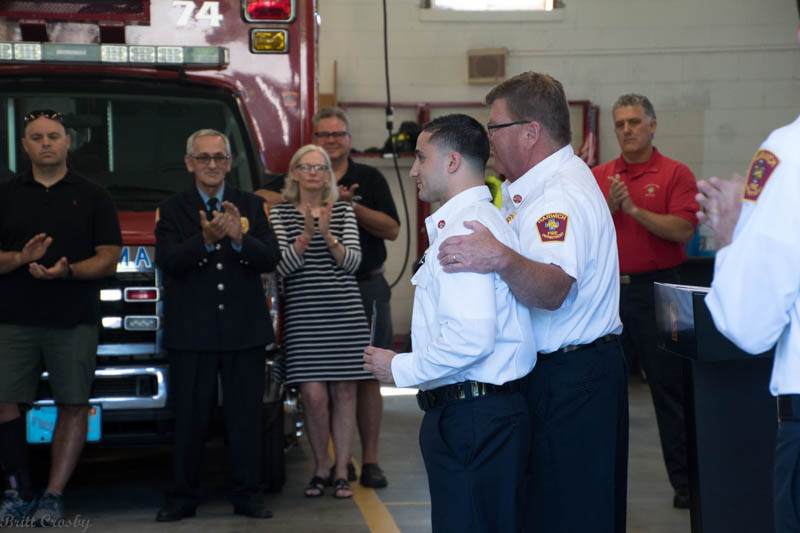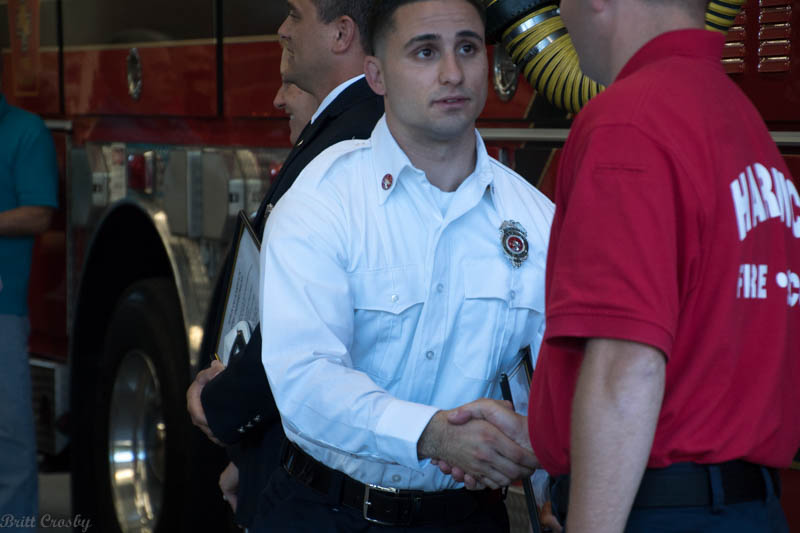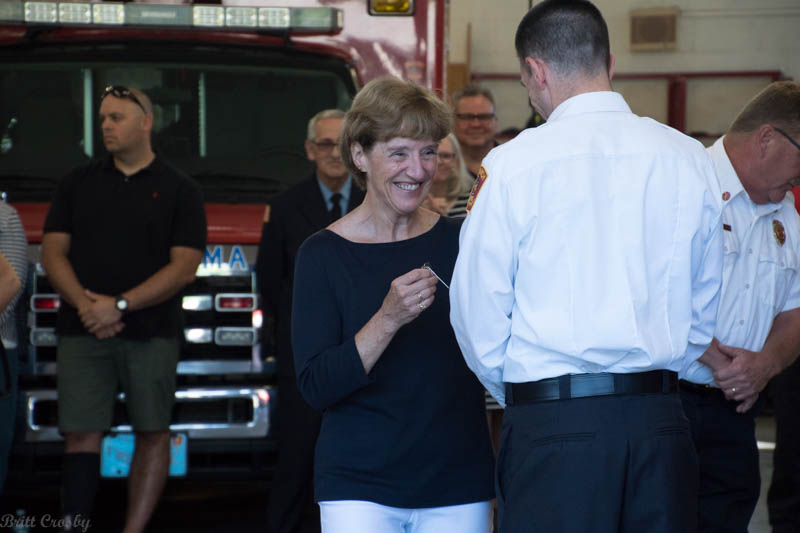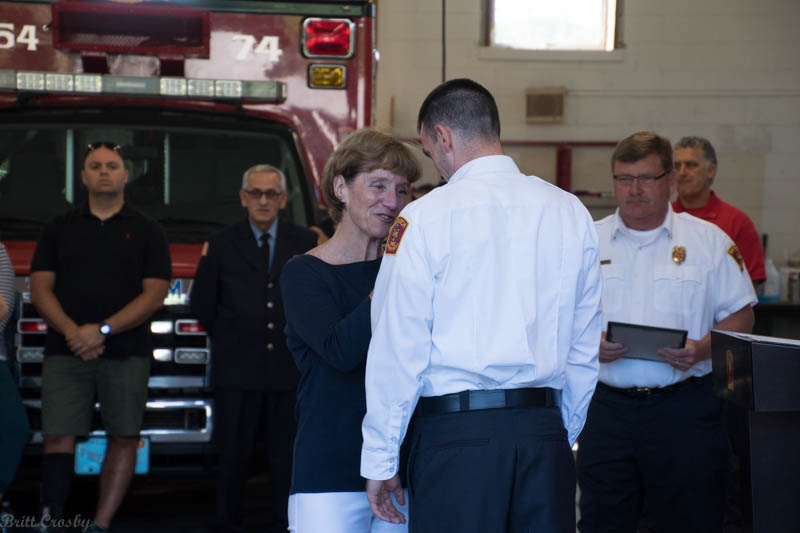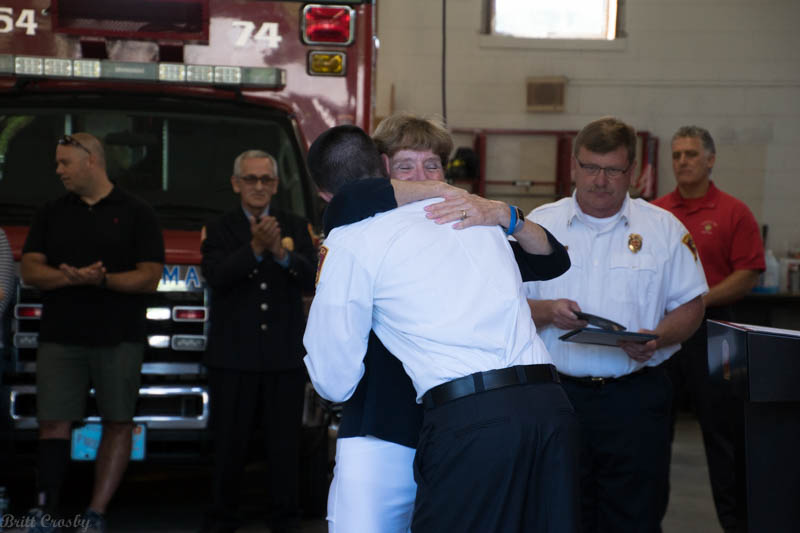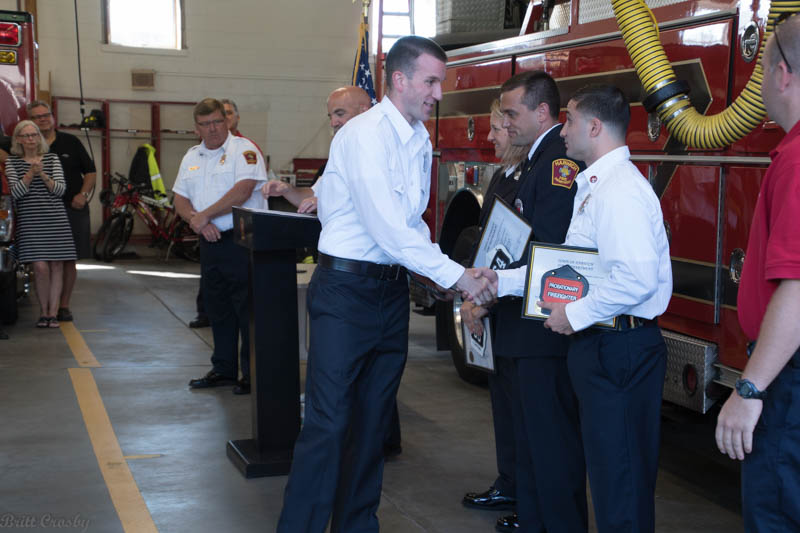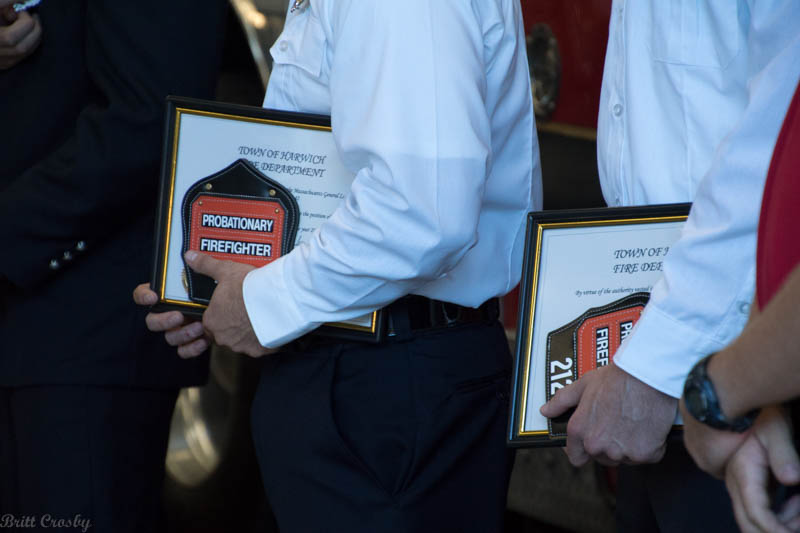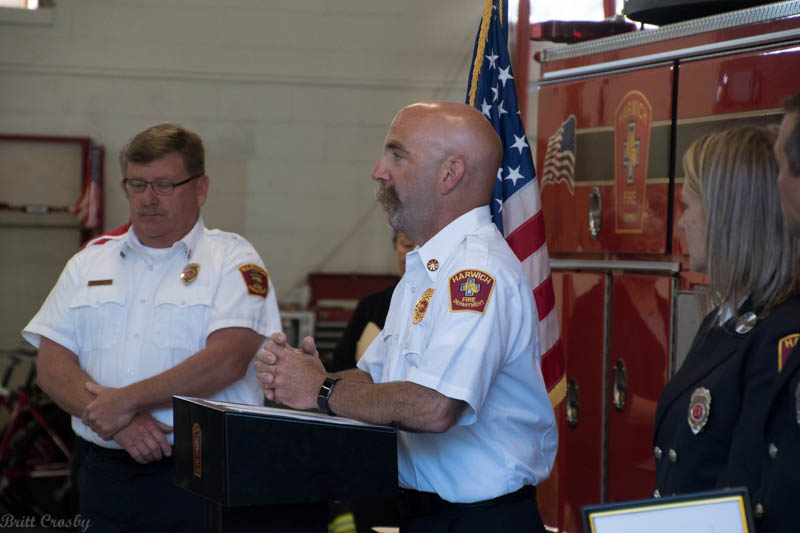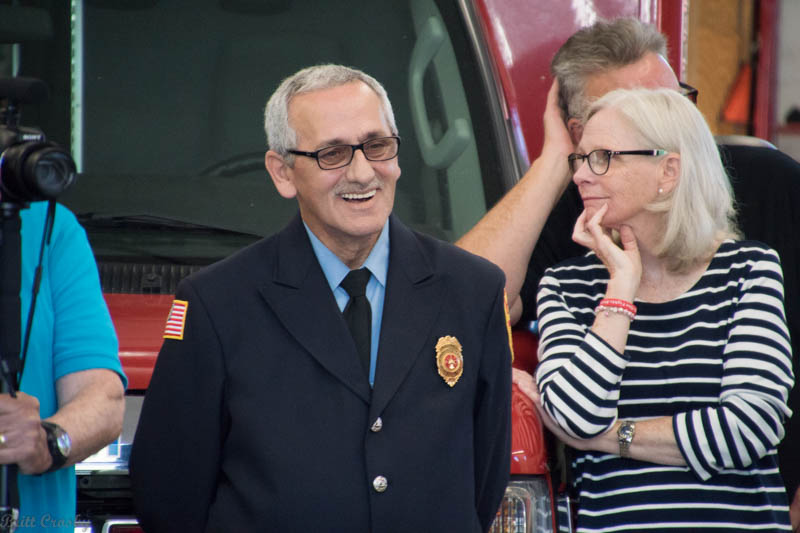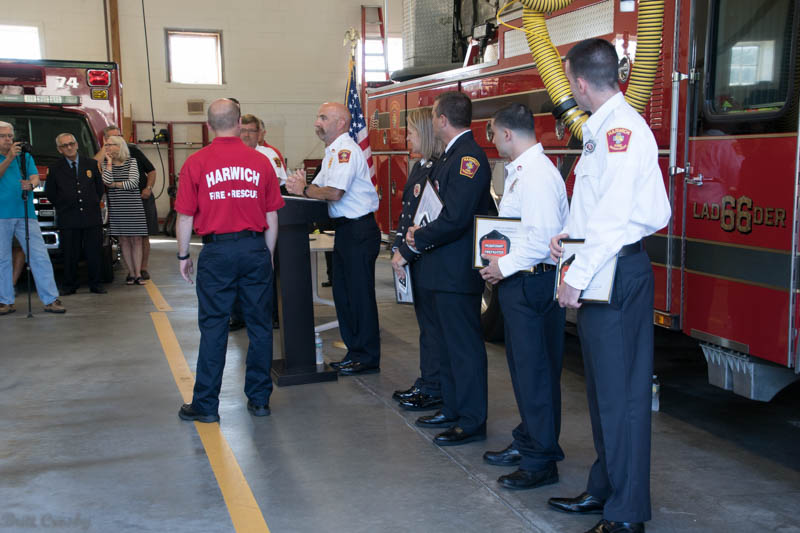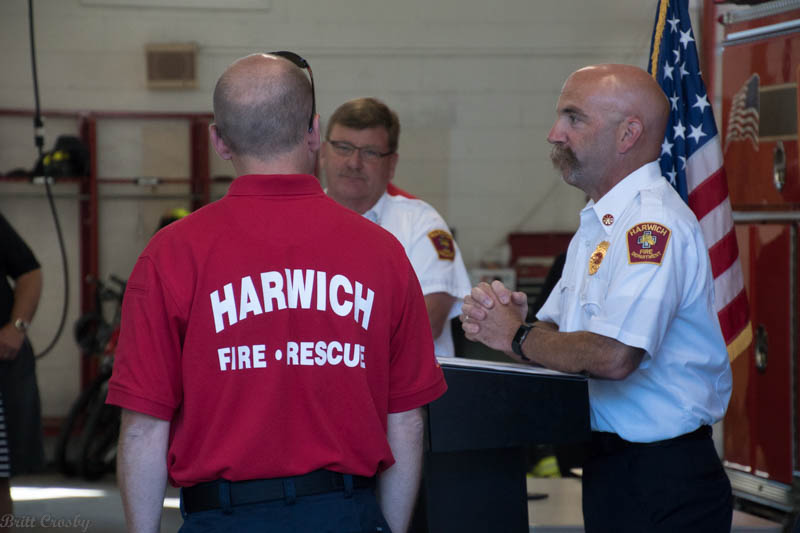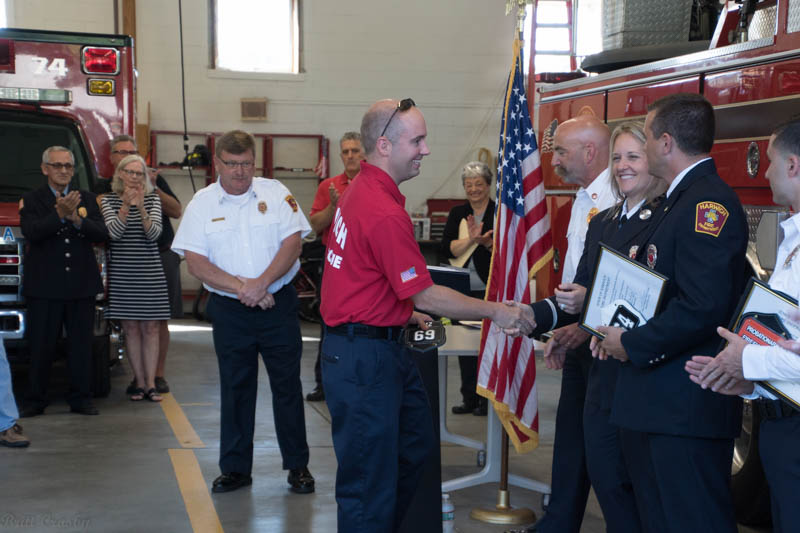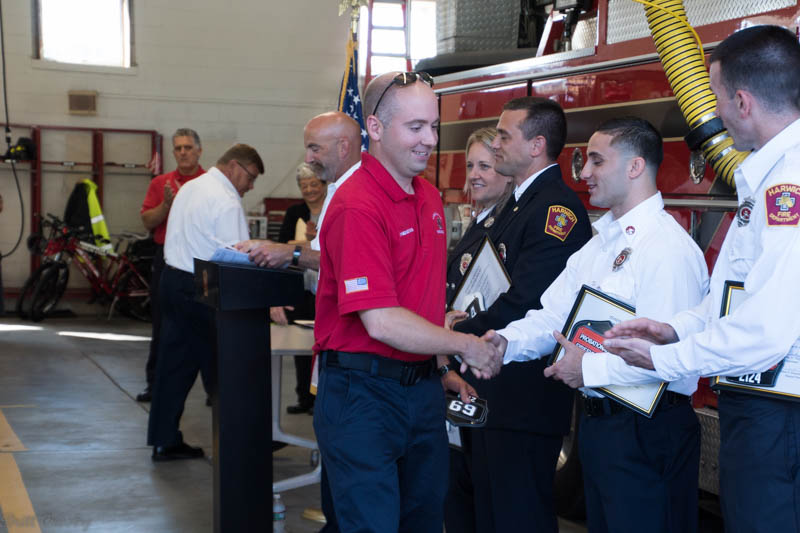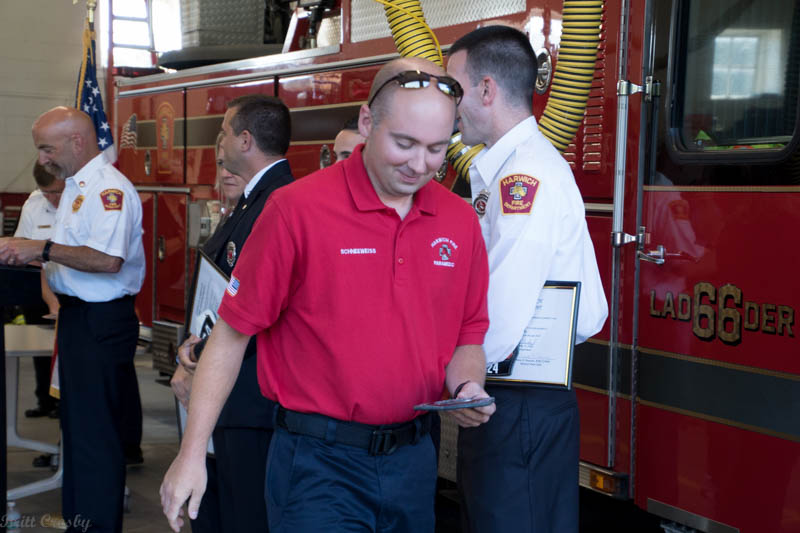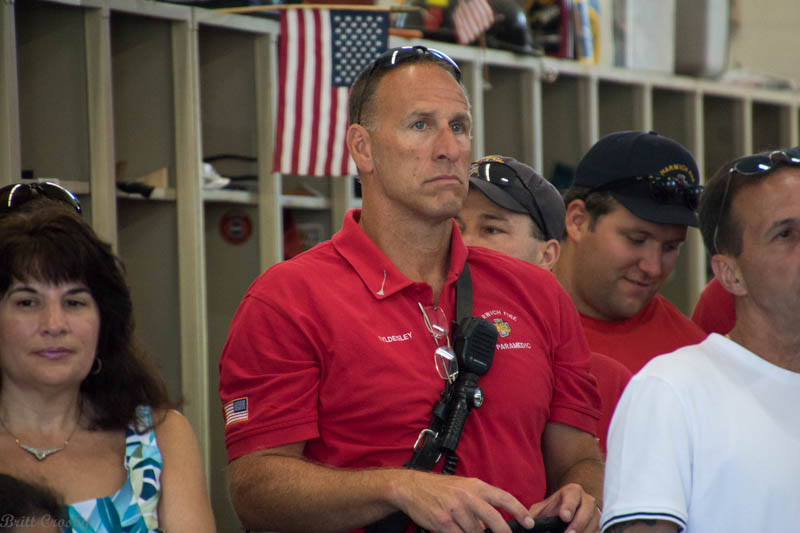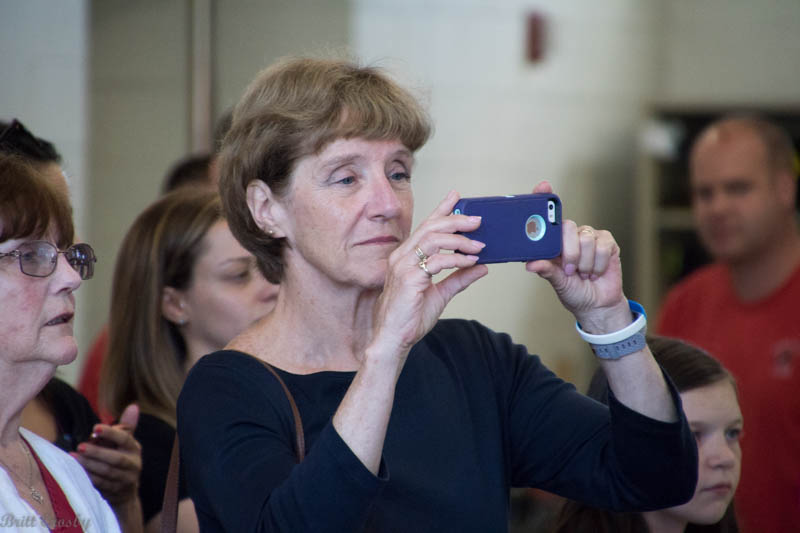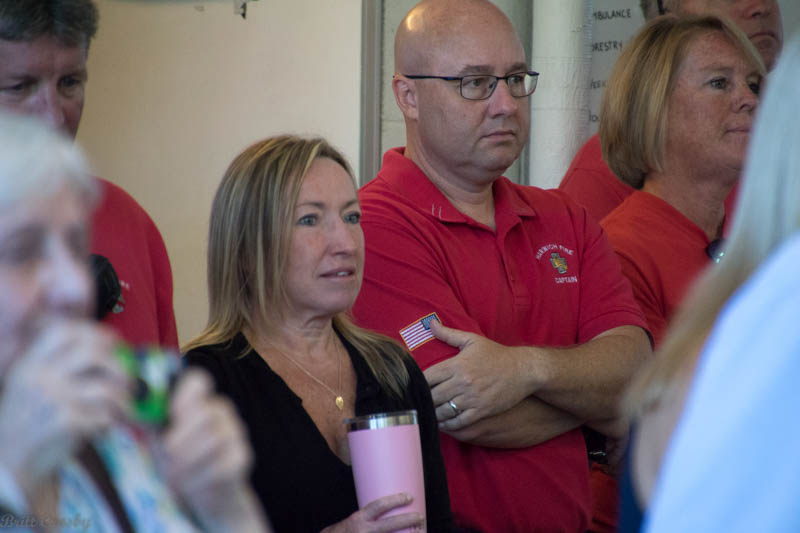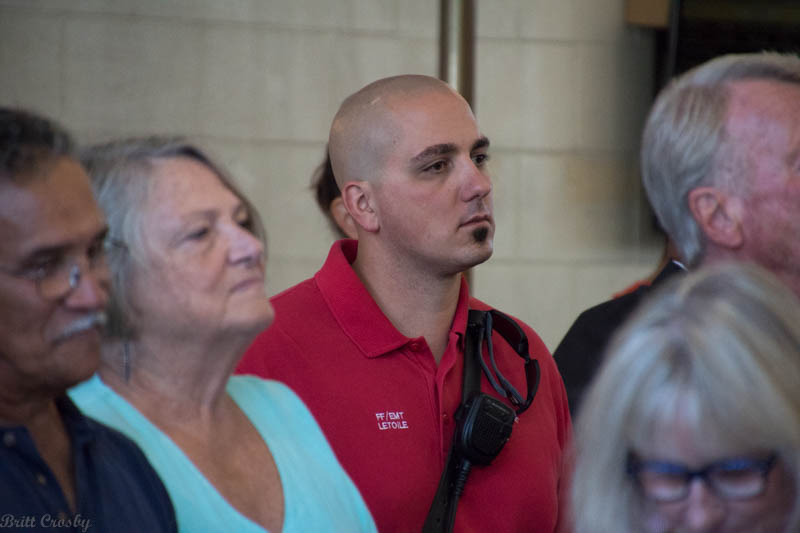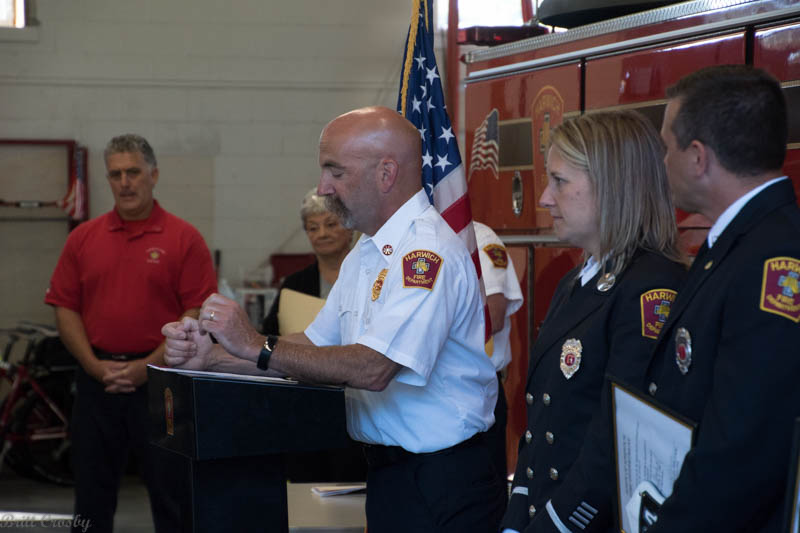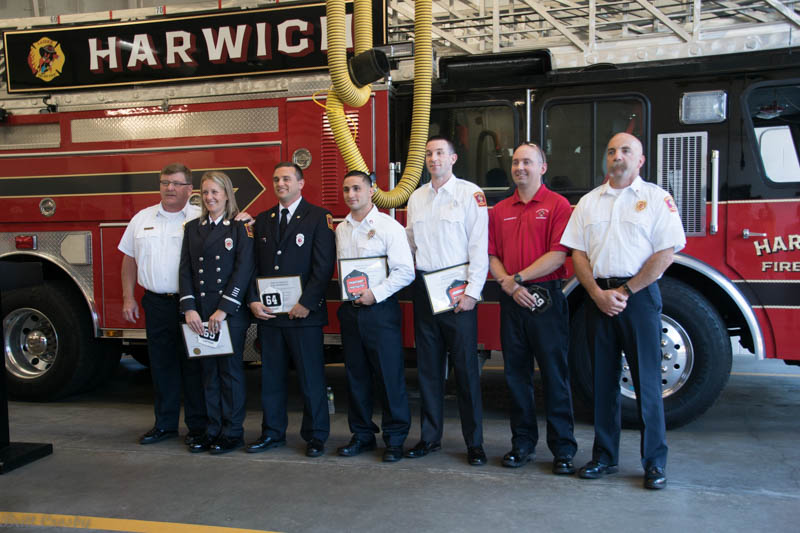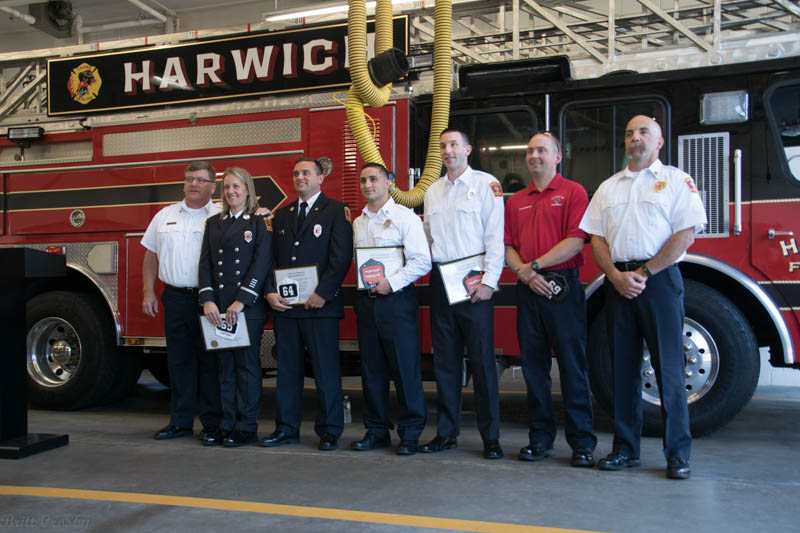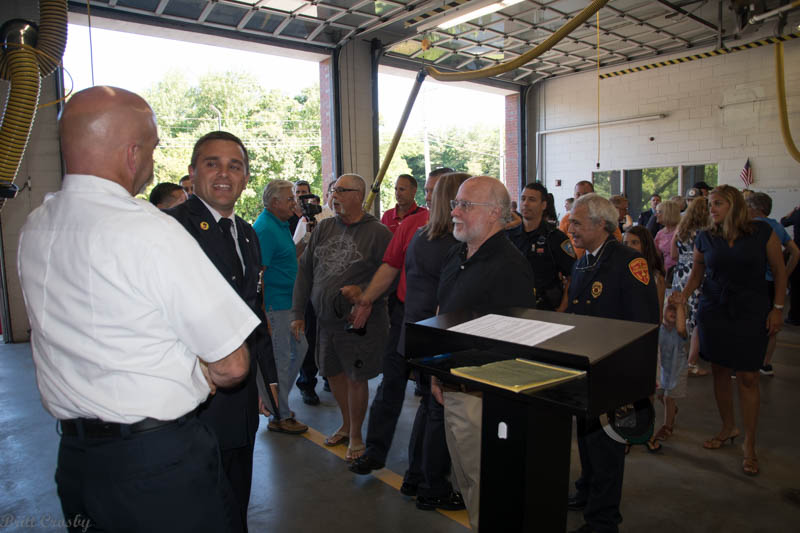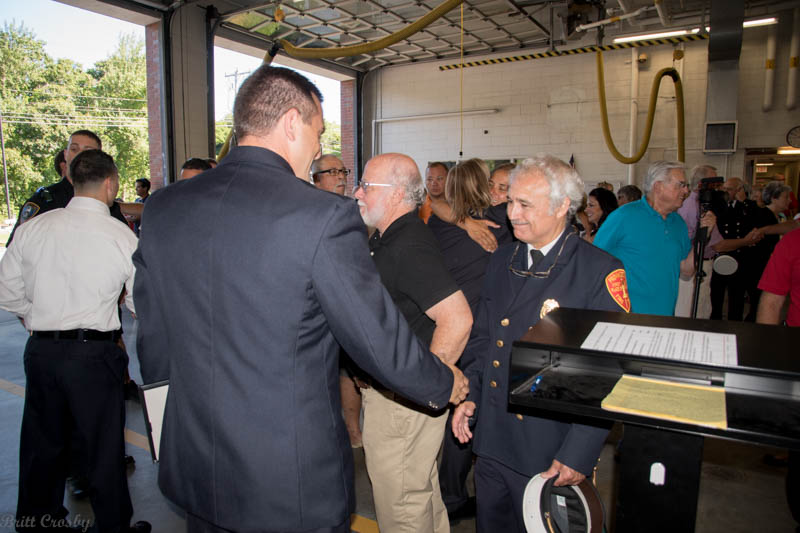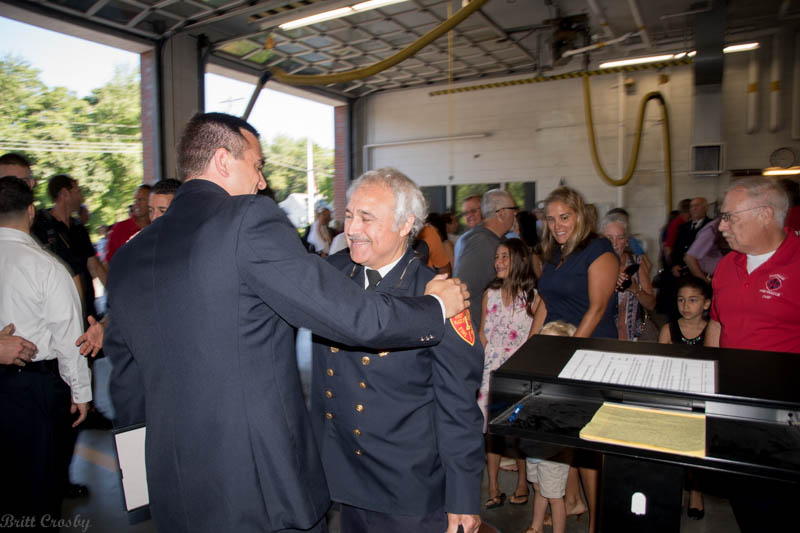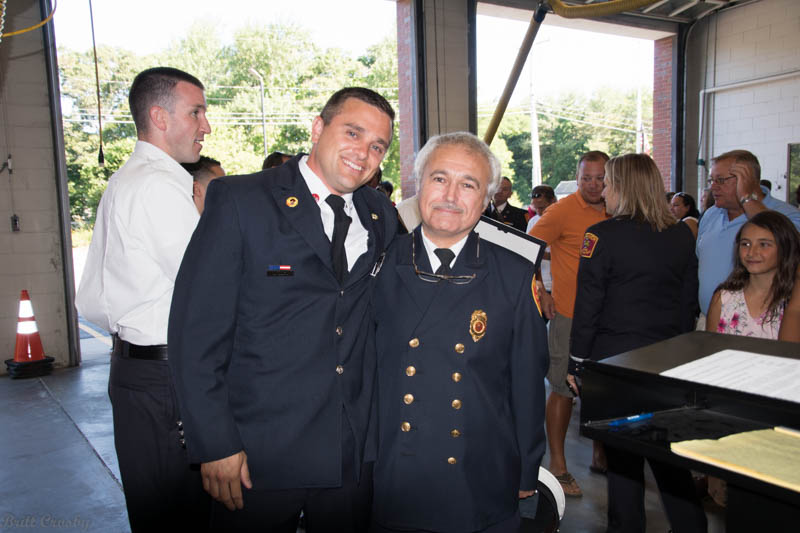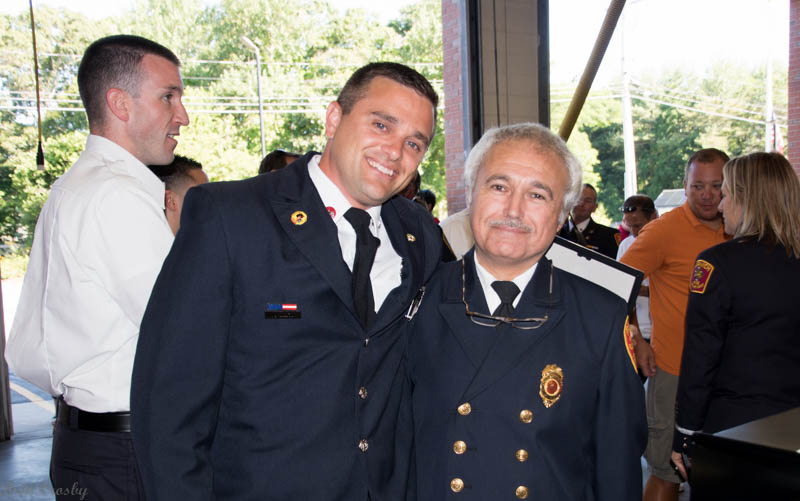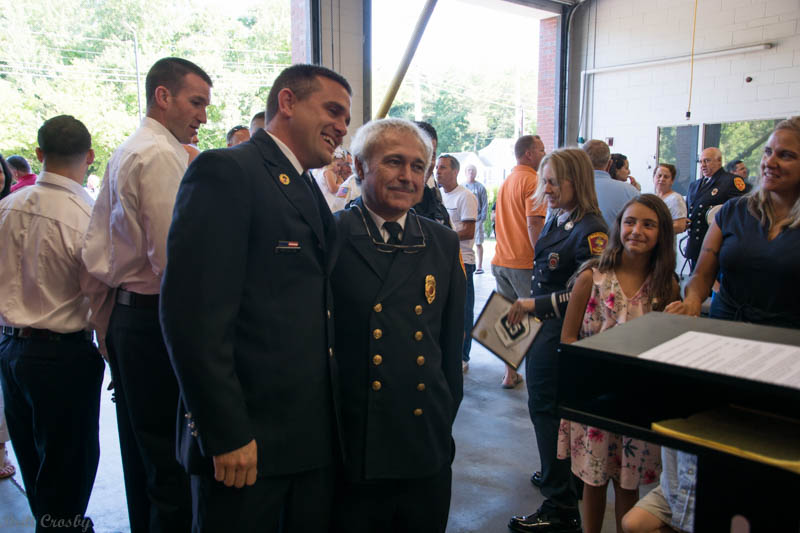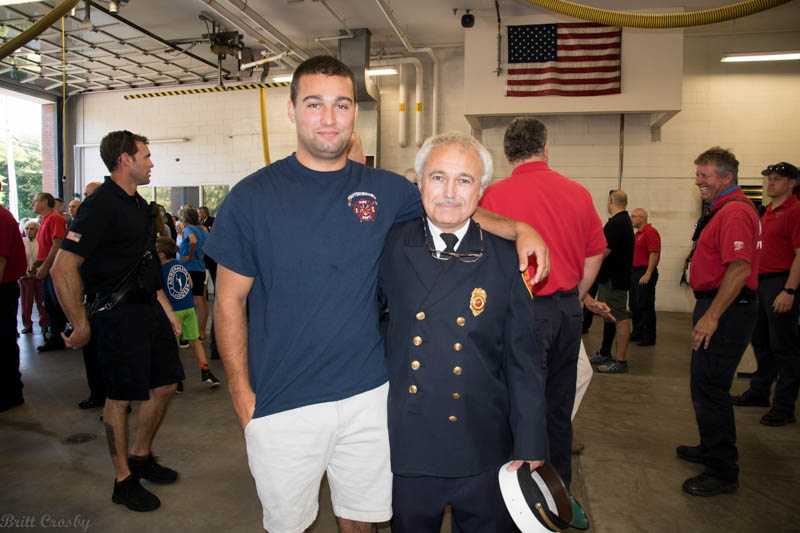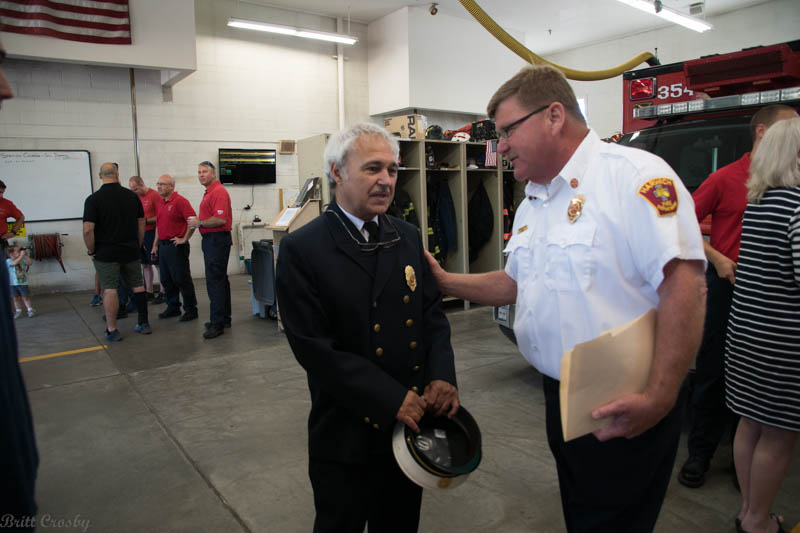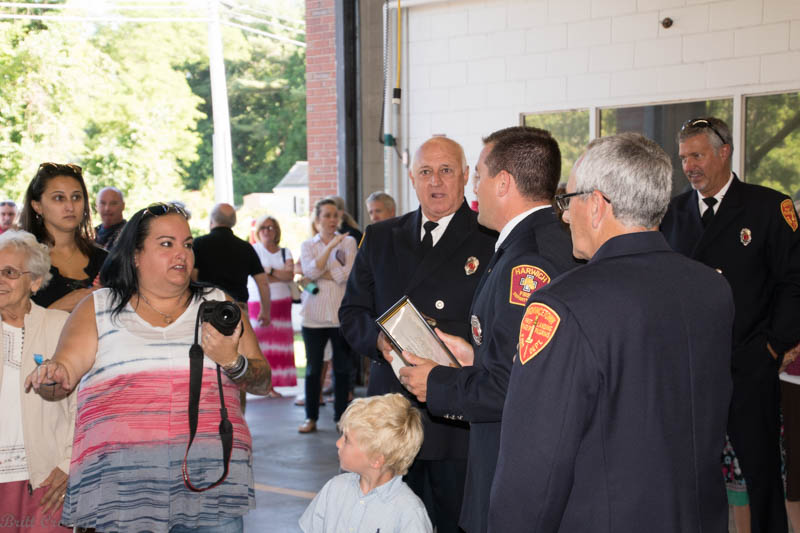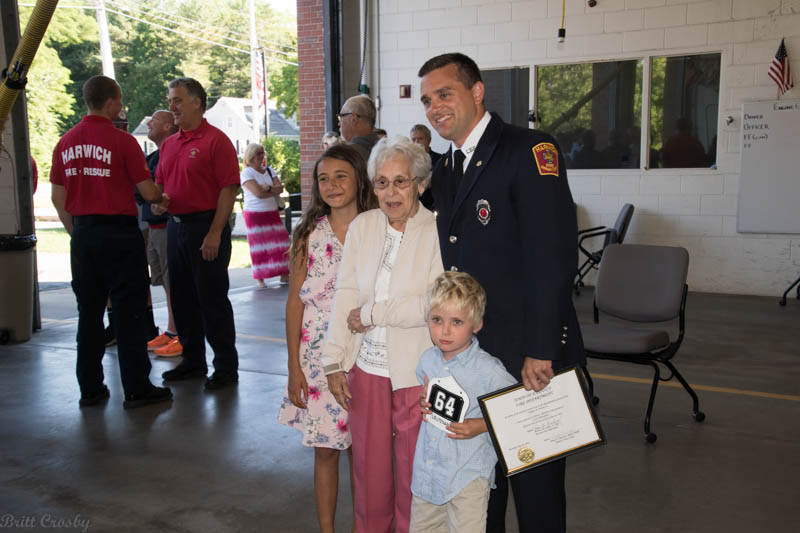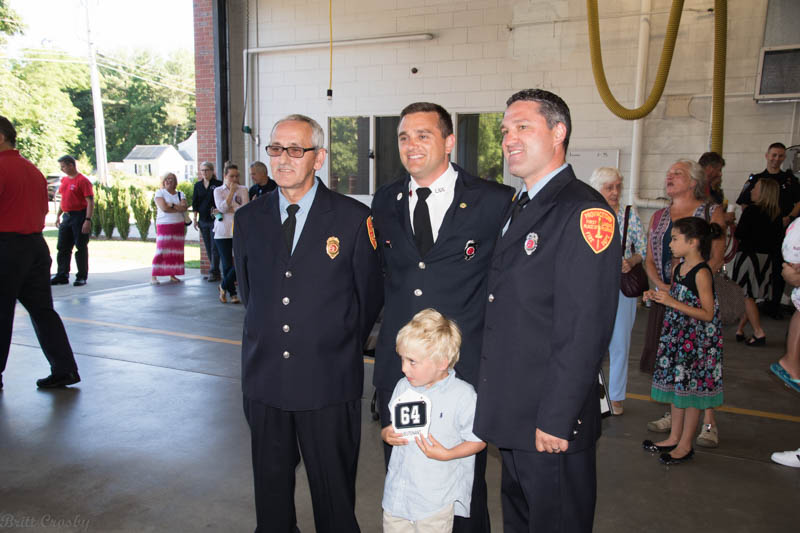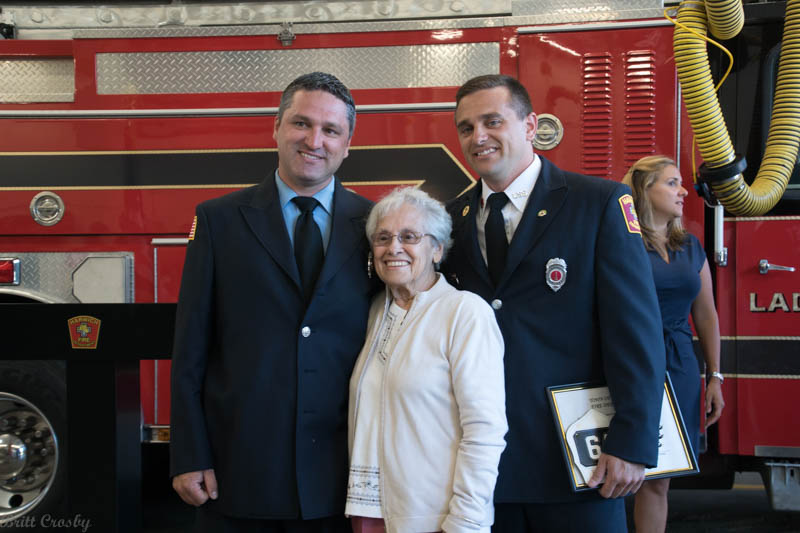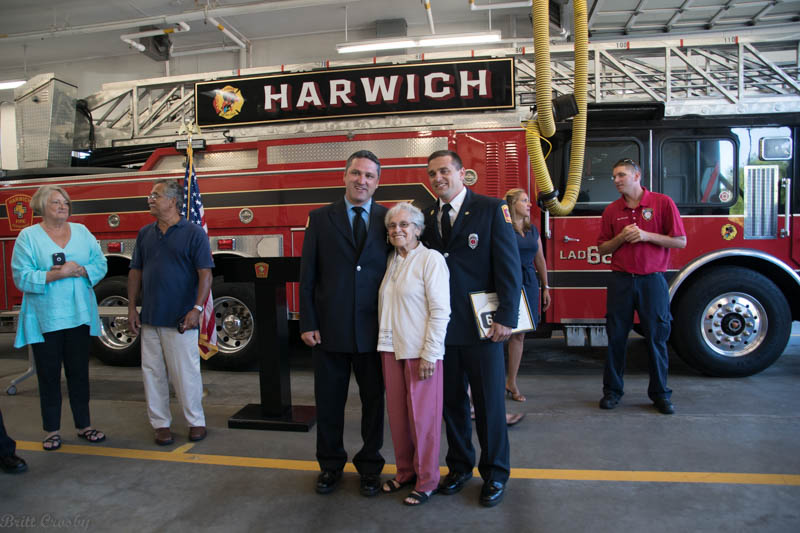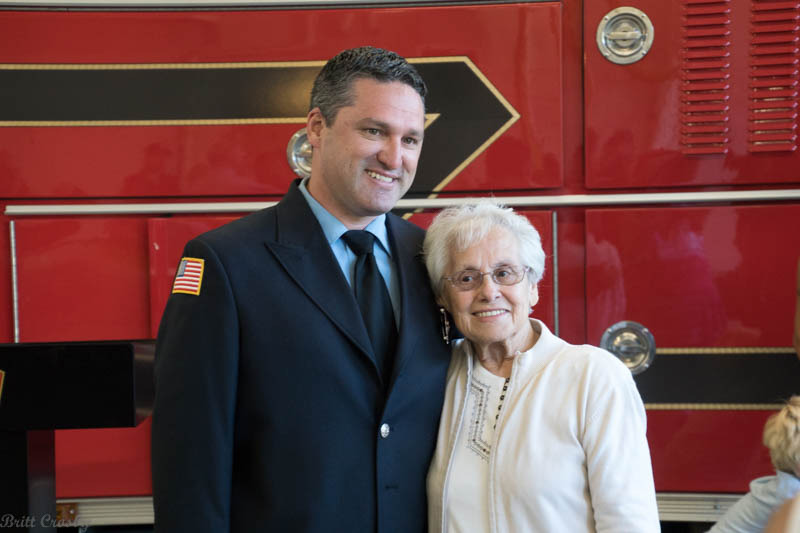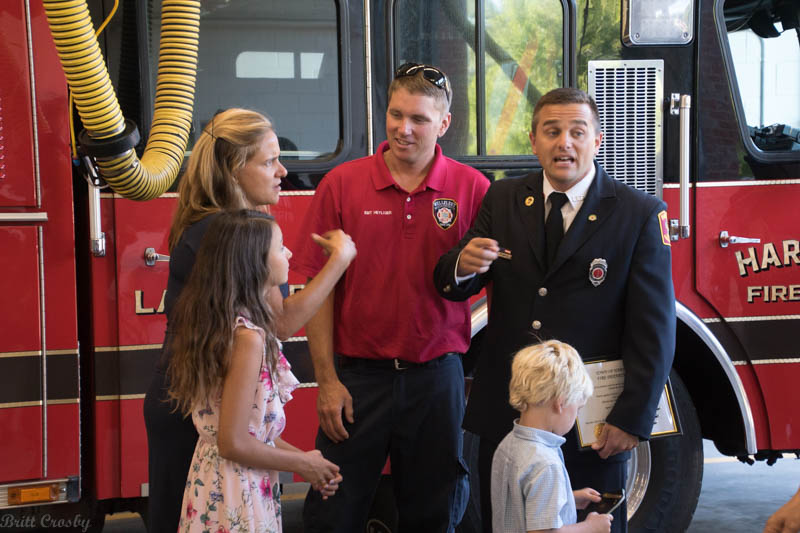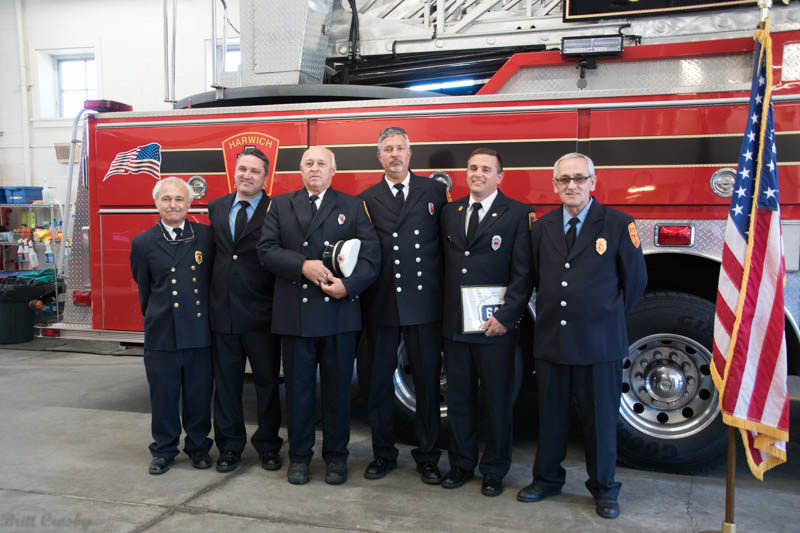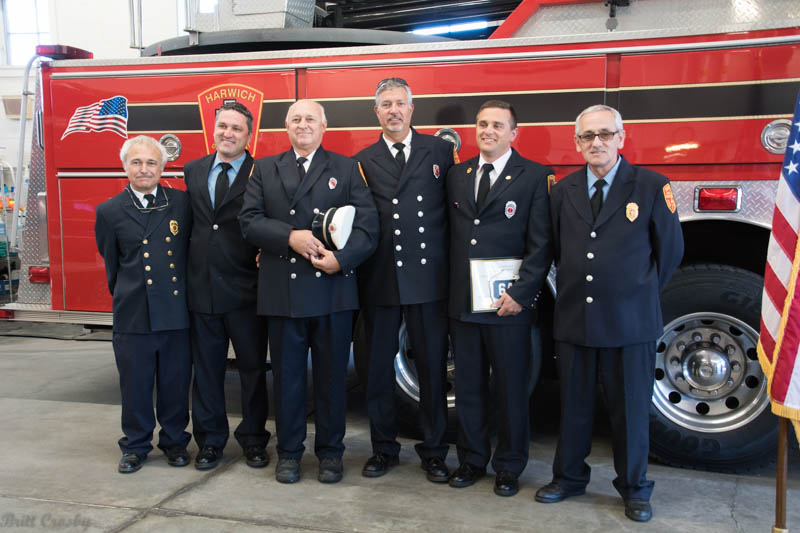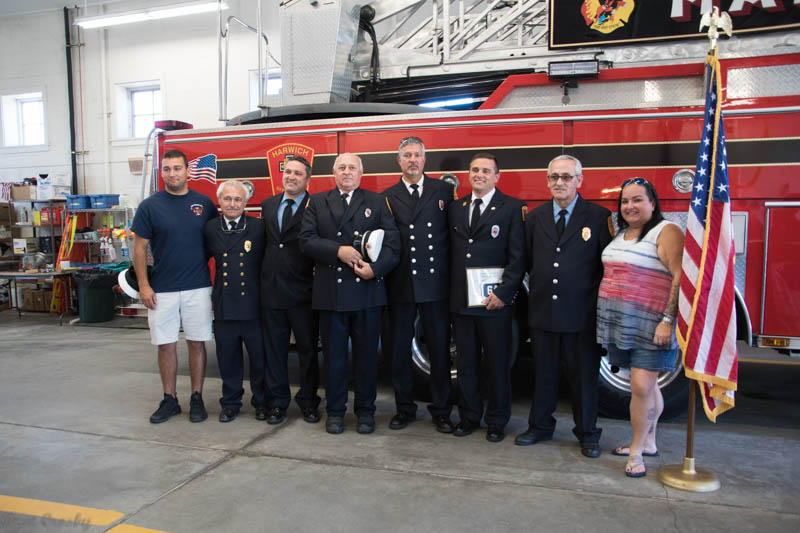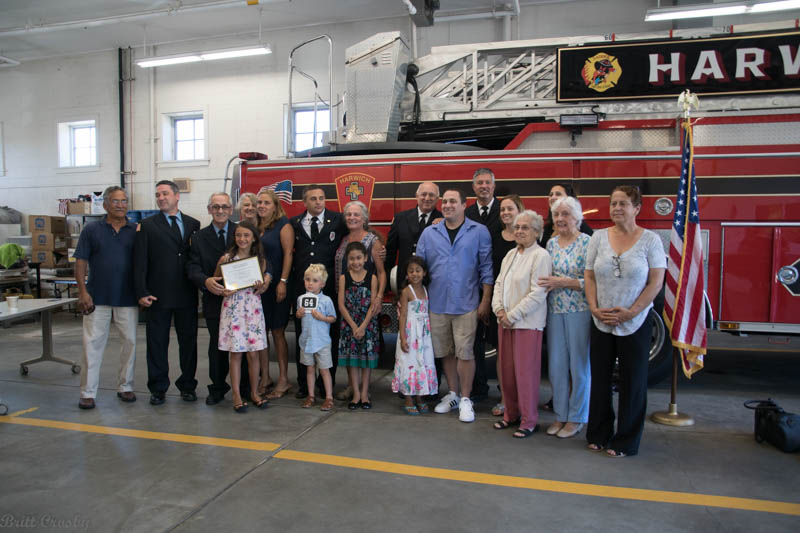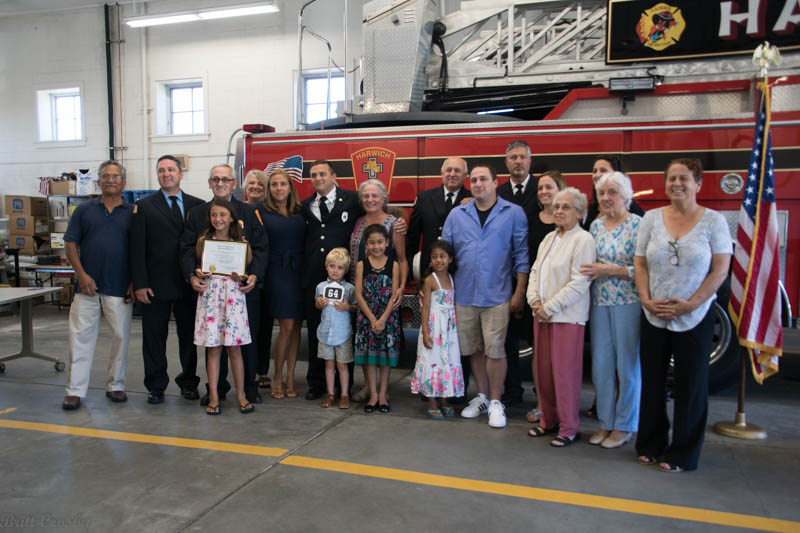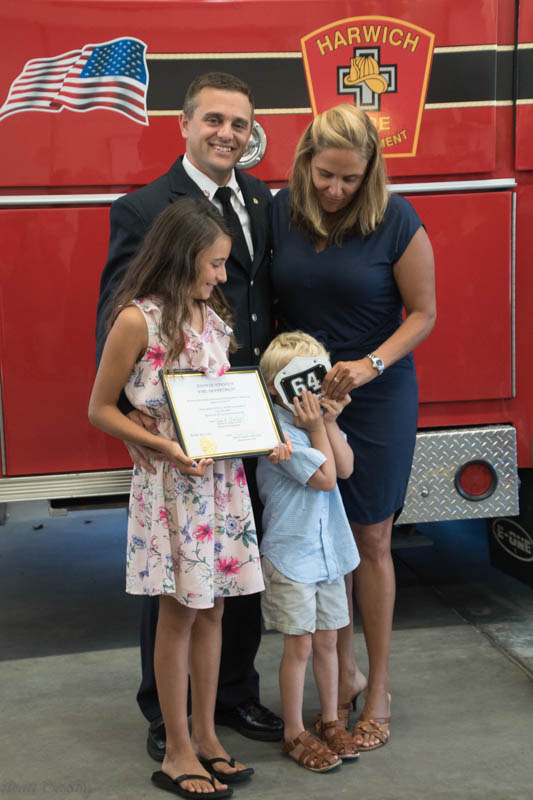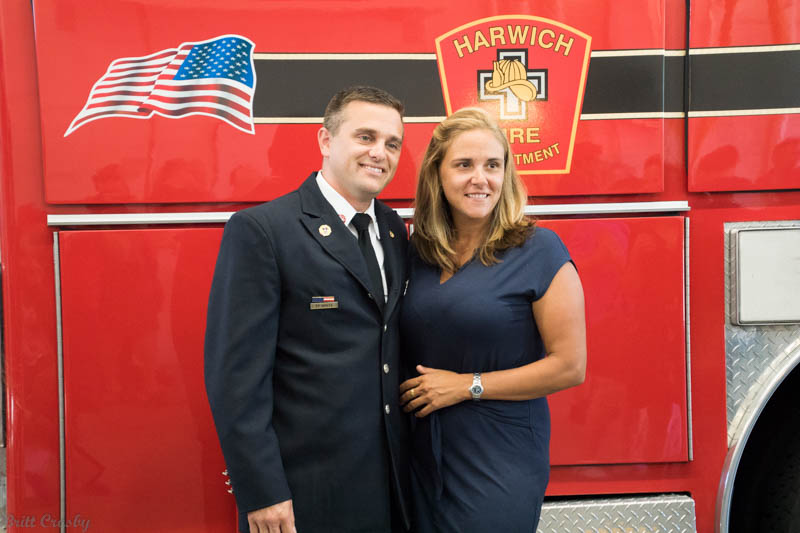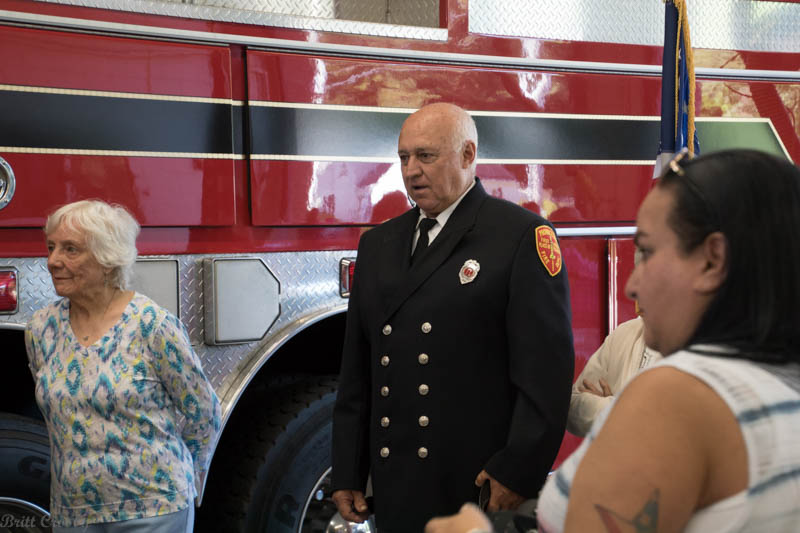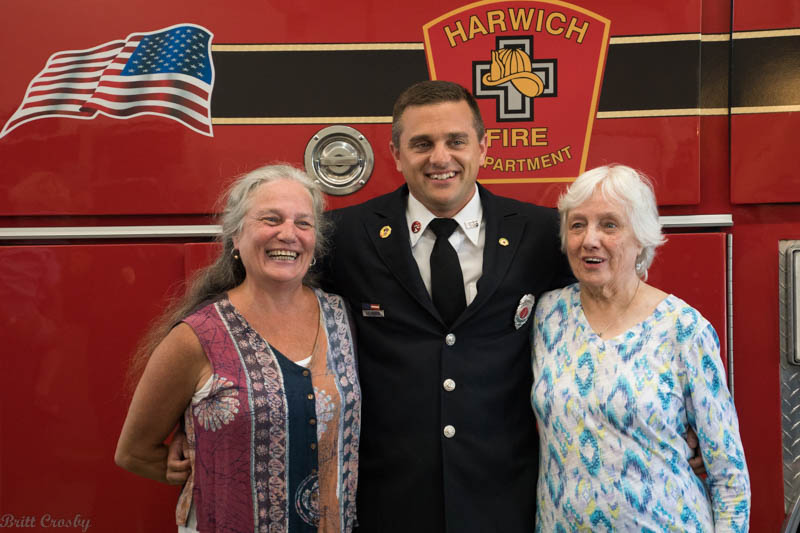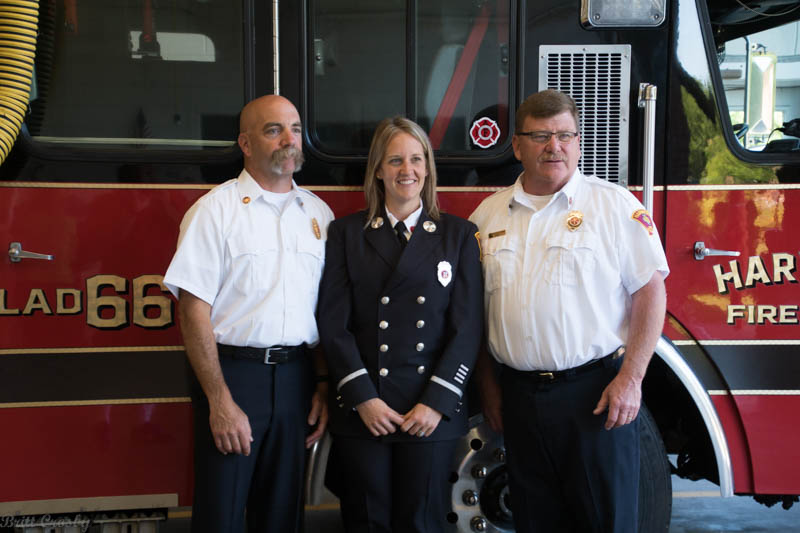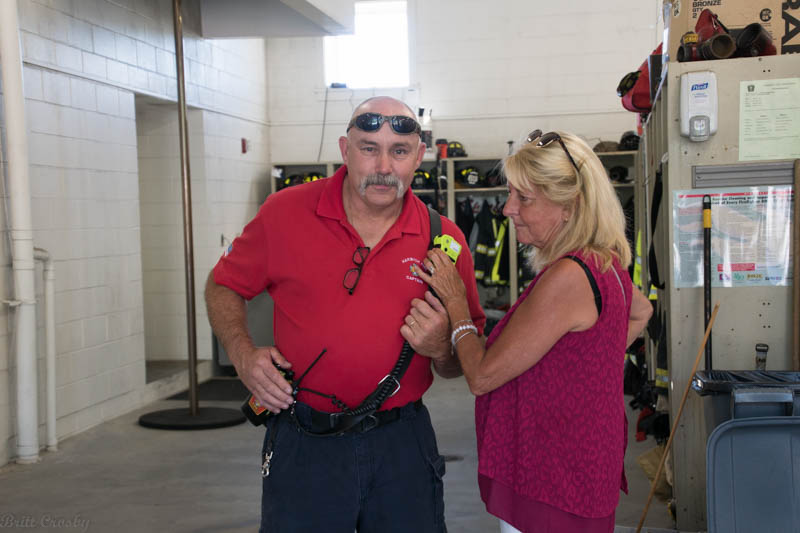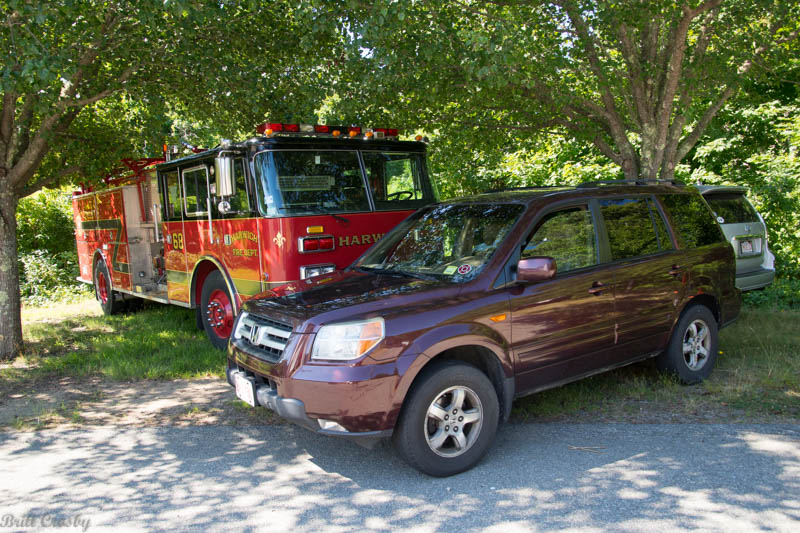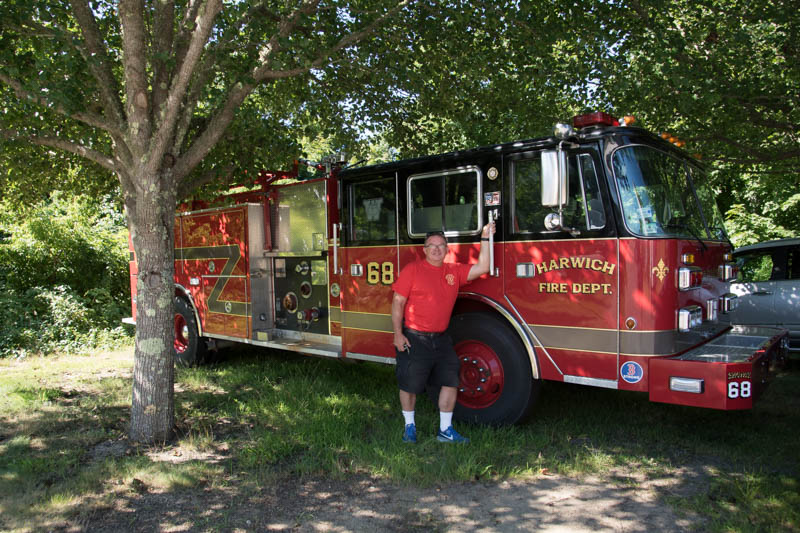 SEE CAPT JOHN CLARKE SENDOFF PHOTOS
JULY 19, 2018
CapeCodFD.com
2018