CapeCodFD.com
[ Home] [ Features ]
Falmouth Fire Chief Retires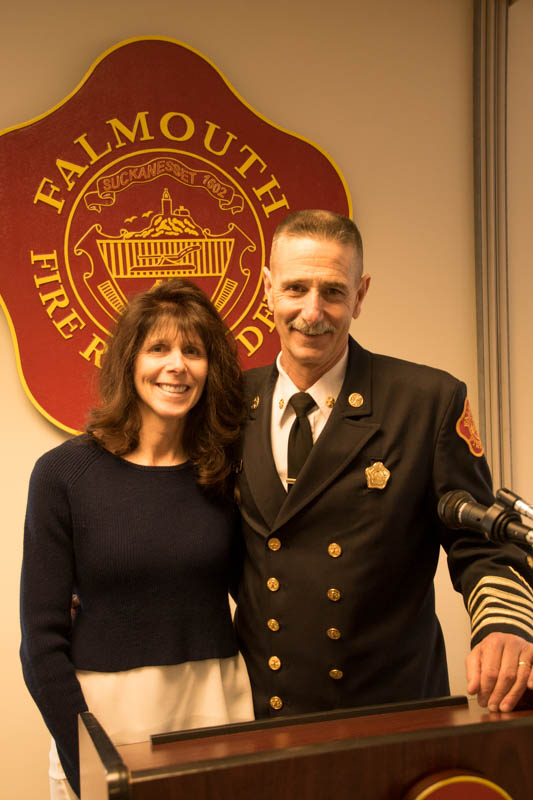 Many turned out to wish Falmouth Fire Chief Mark Sullivan
and his wife well upon his retirement from the Falmouth Fire
Department on Friday January 15, 2016. He has been the chief
since 2011 and served prior to that as a Deputy Chief for several
years. His 40 years of service included a number of years with
the US Air Force as a firefighter.
Deputy Chief Michael Small takes over as the Acting Fire Chief
until the process of selecting the new fire chief is completed
early in the spring.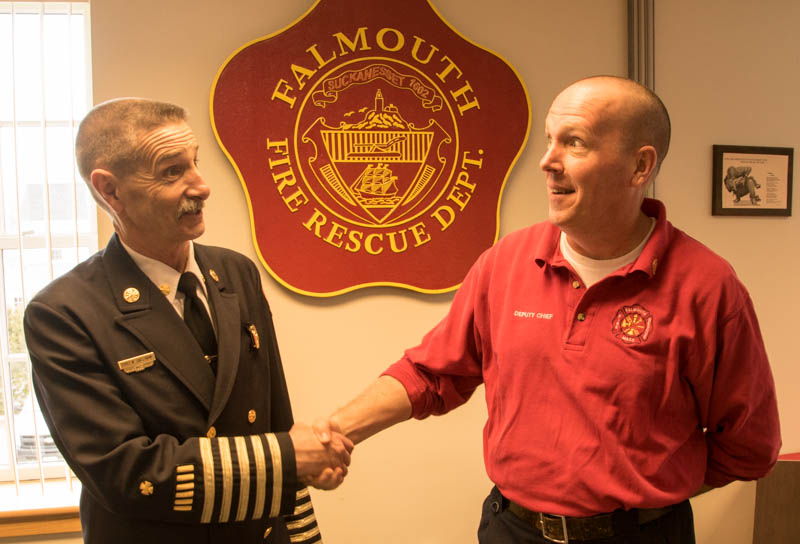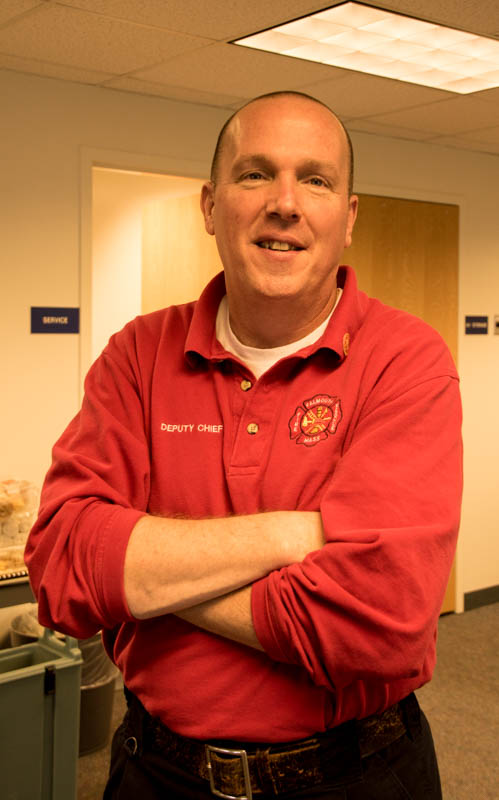 Acting Fire Chief Michael Small.

Hyannis Fire Chief Harold Brunelle wishing Chief Sullivan well.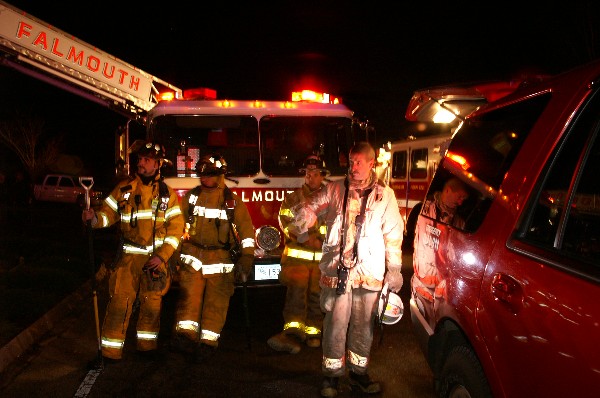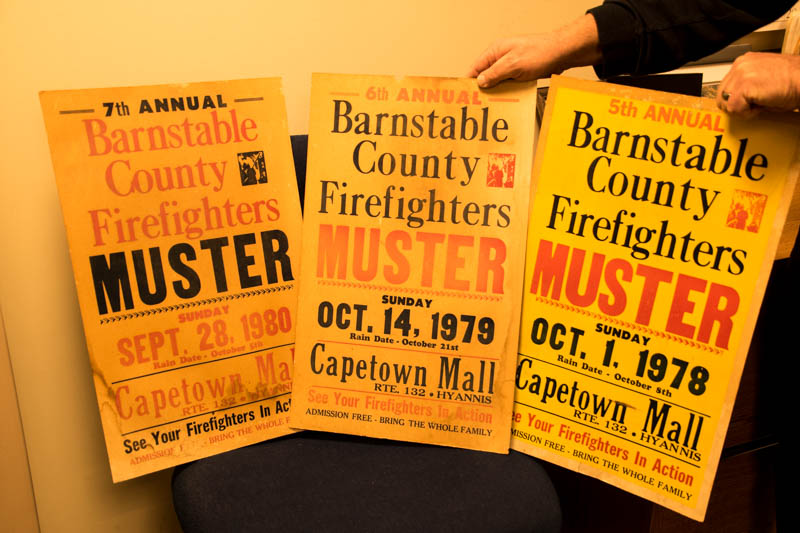 A few reminders of the "Great Old Days" found in the
Falmouth FD archives!