CapeCodFD.com

FALL RIVER
GENERAL ALARM
WEAVER STREET MILL FIRE
Saturday February 20, 2016 Approx 0300 hours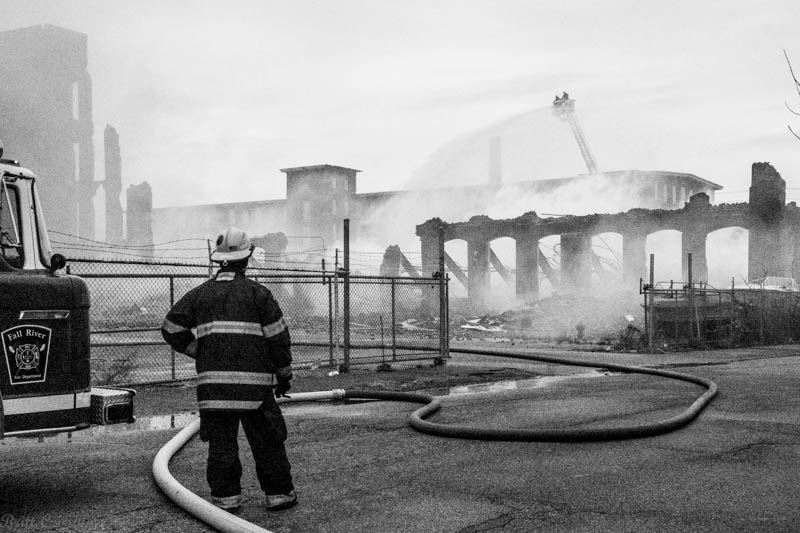 BORDER CITY MILL NO.3
The Fall River Fire Department started receiving 911 calls reporting a fire at the large vacant
four story brick Border City Mill No. 3 on Weaver Street just after 0300 hours on Saturday
February 20, 2016. On arrival companies had fire showing from several windows on the second
floor of the 400' x 70' former mill building. Fire soon involved the entire floor and within
a short time a General Alarm was sounded bringing nearly every piece of fire apparatus
in the city of Fall River as well as mutual aid from a number of surrounding communities.
Firefighters protected several exposures to successfully contain the fire to the building of origin.
The fire was brought under control by about 0800 hours and some apparatus was released while
other apparatus remained on scene for the rest of the day wetting down the rubble.
FOX TV PROVIDENCE VIDEO OF FIRE
VIDEO OF SOME OTHER FALL RIVER MILL FIRES
INTERVIEW WITH FALL RIVER FIRE CHIEF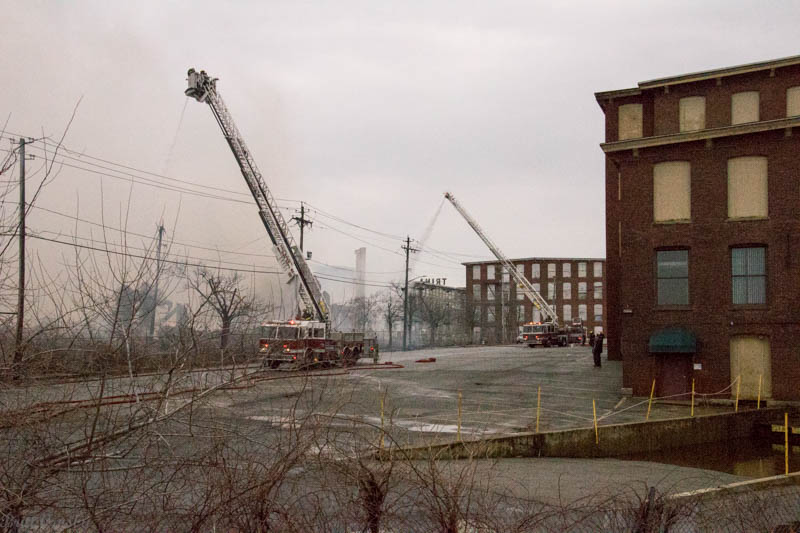 Fall River Platform 1 and Ladder 5 operating on the west side of the fire building.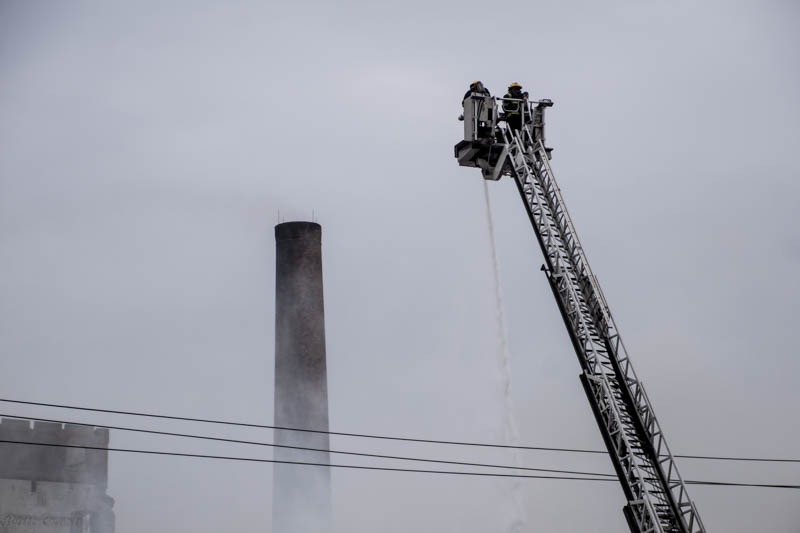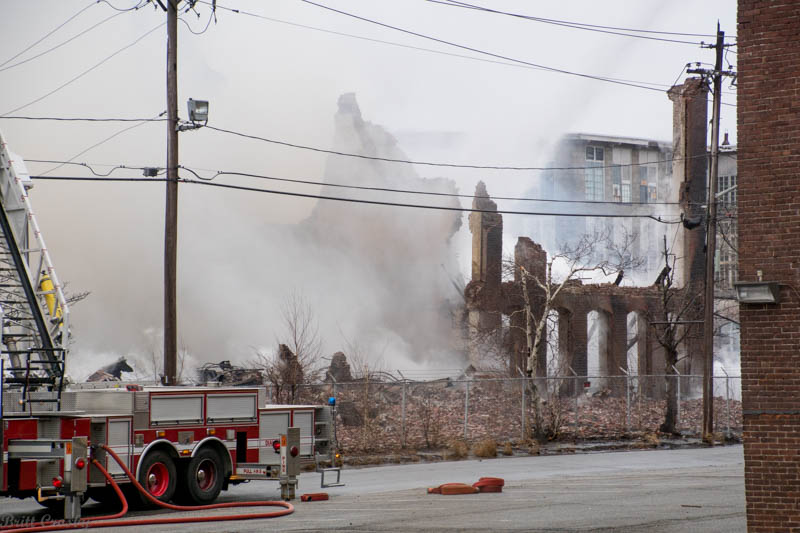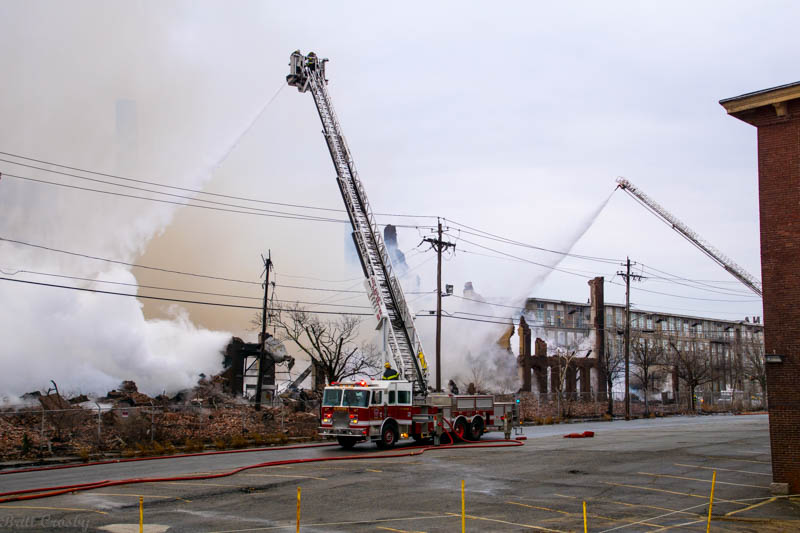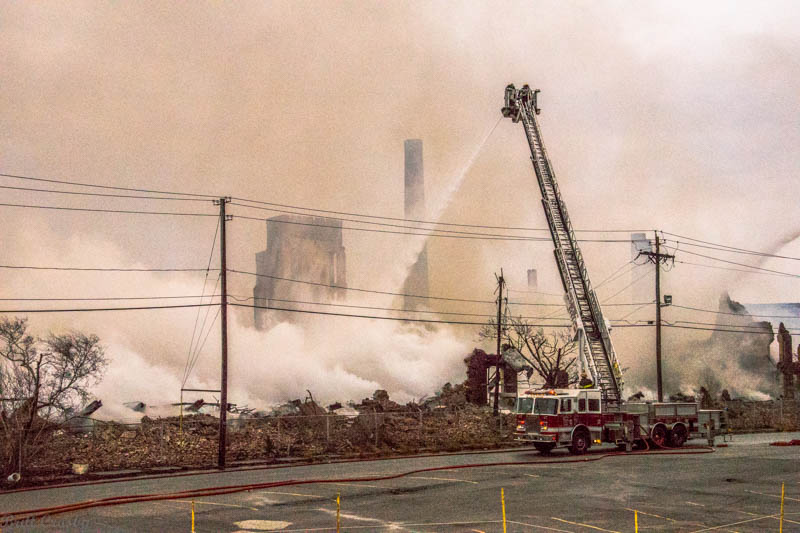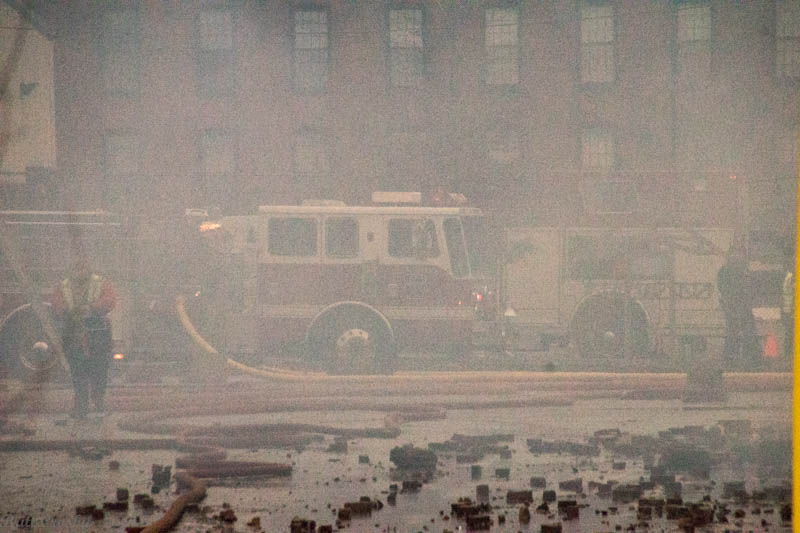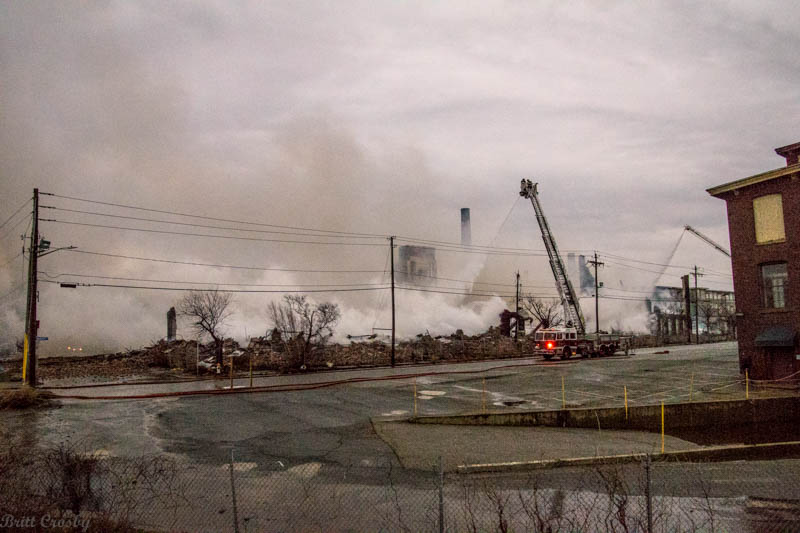 This sea gull was apparently taken down by the heat of the fire.
Reserve engines were on scene, some having relieved other companies.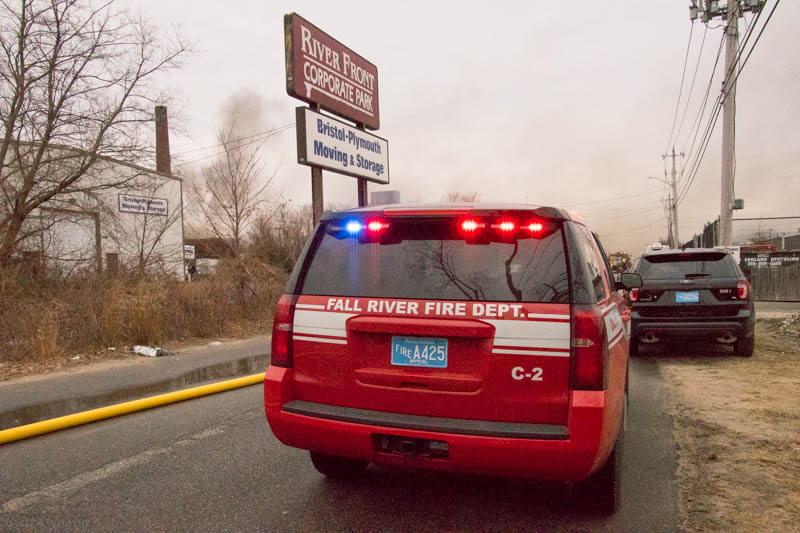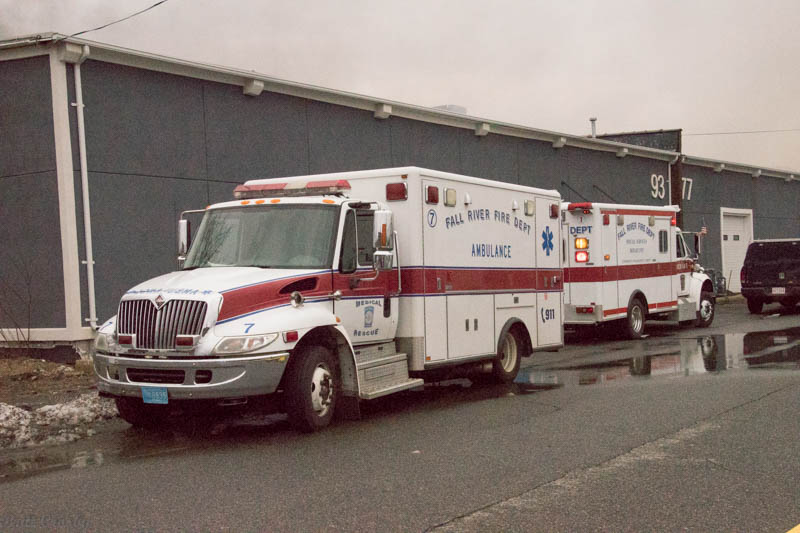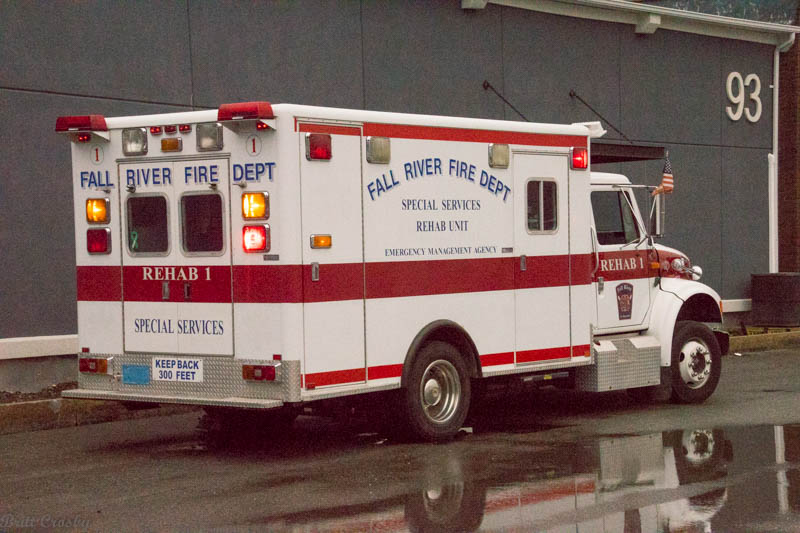 Fall River Engine 6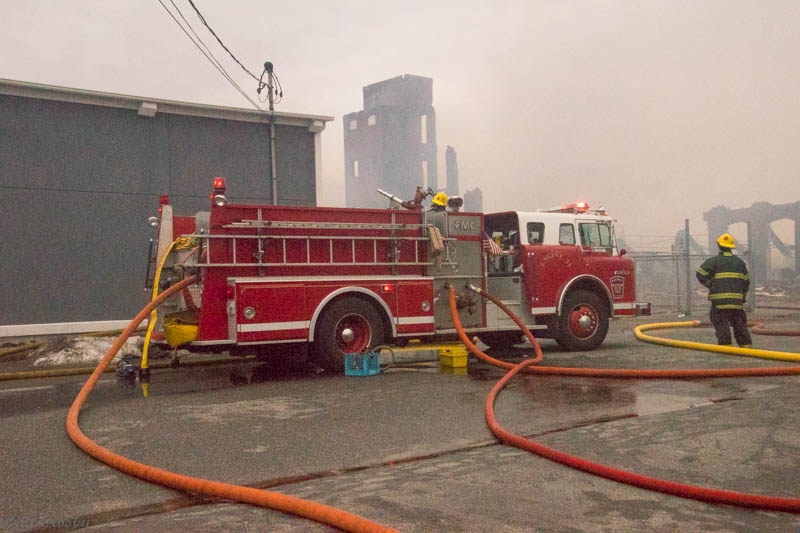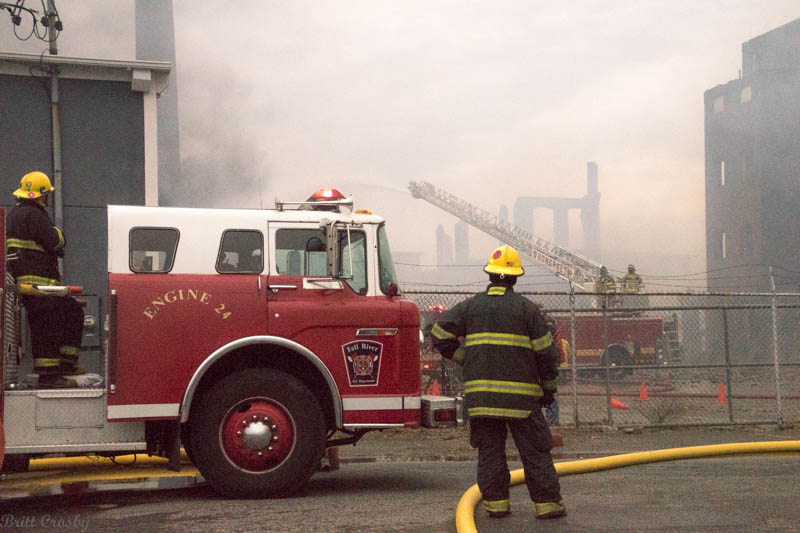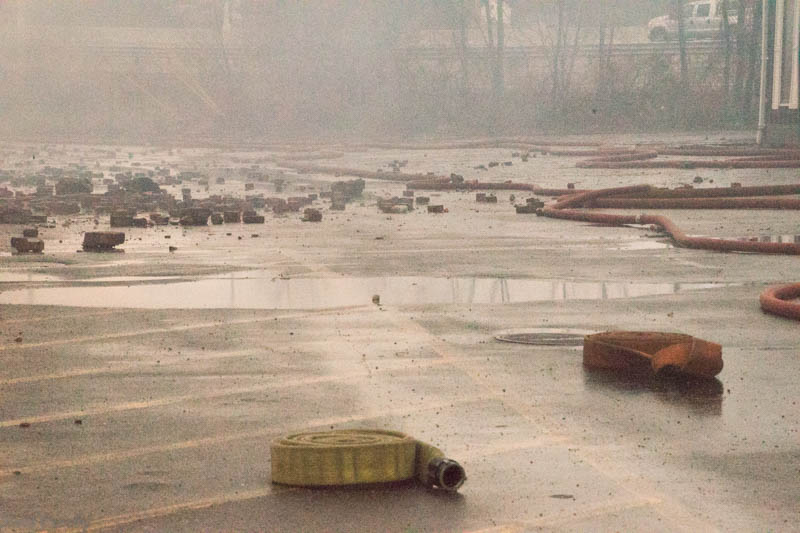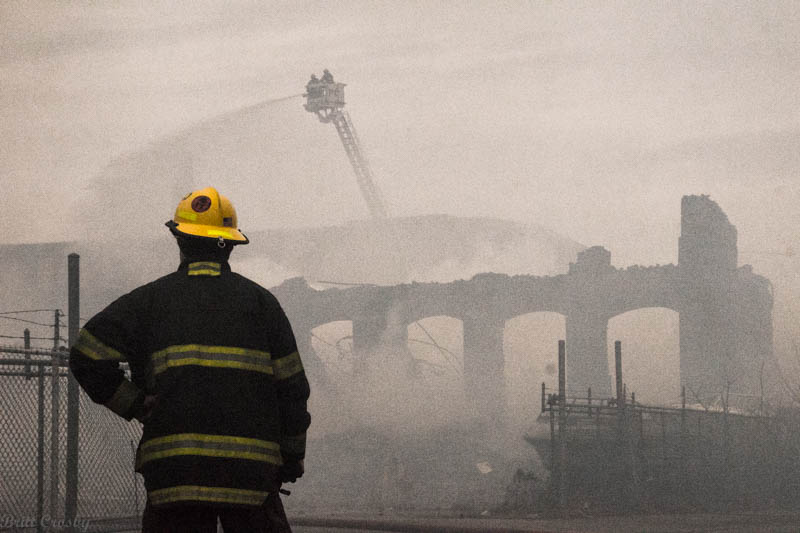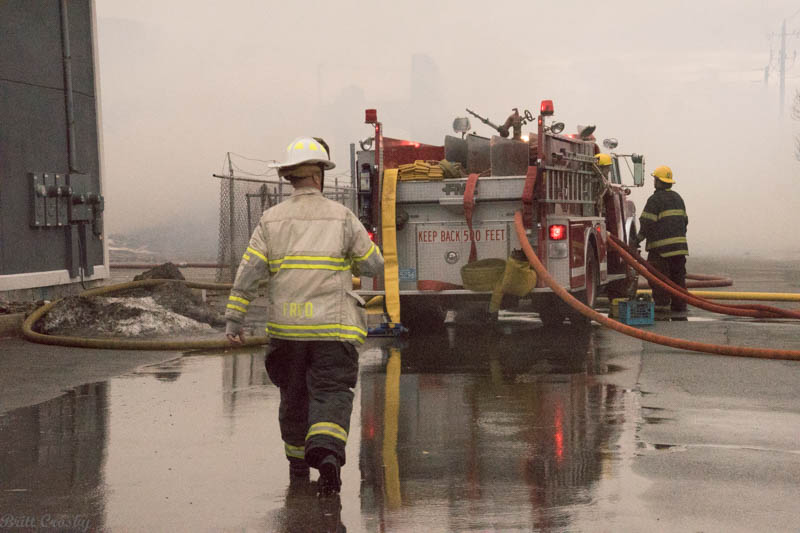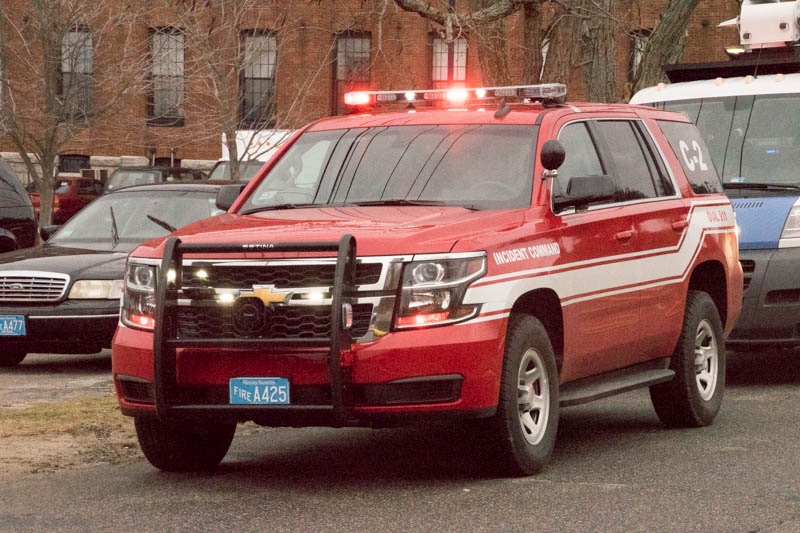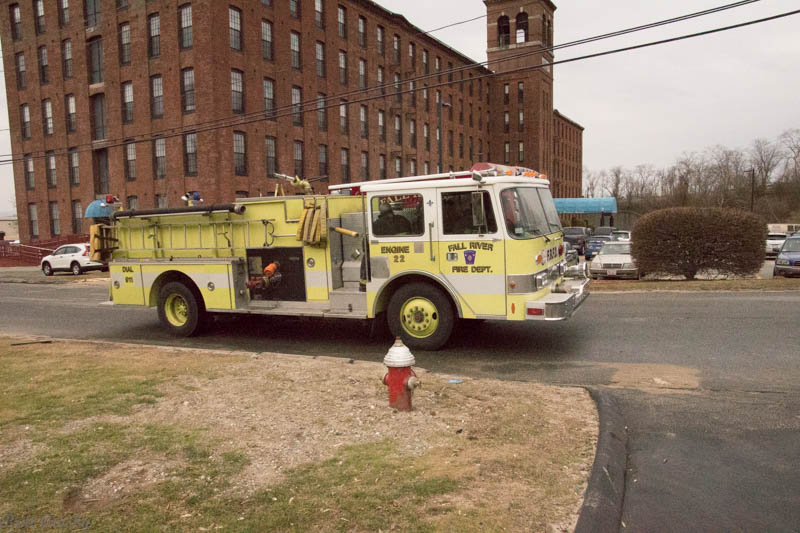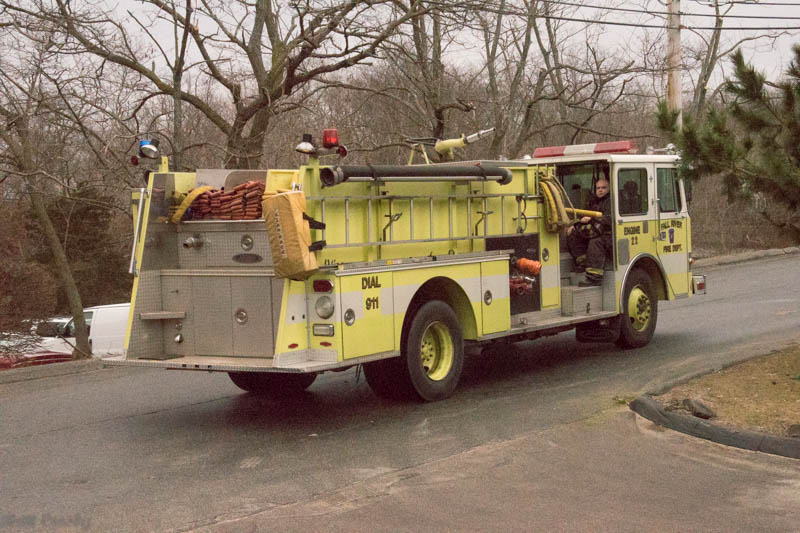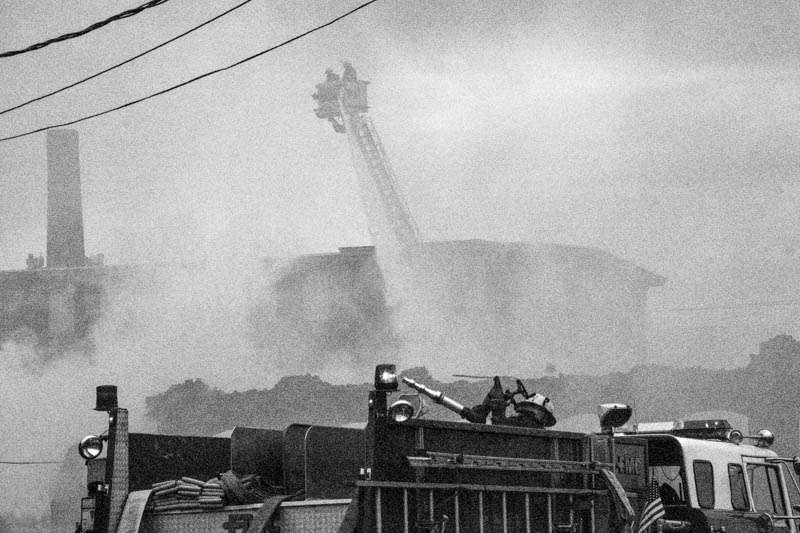 CapeCodFD.com
2016